Skip product carousel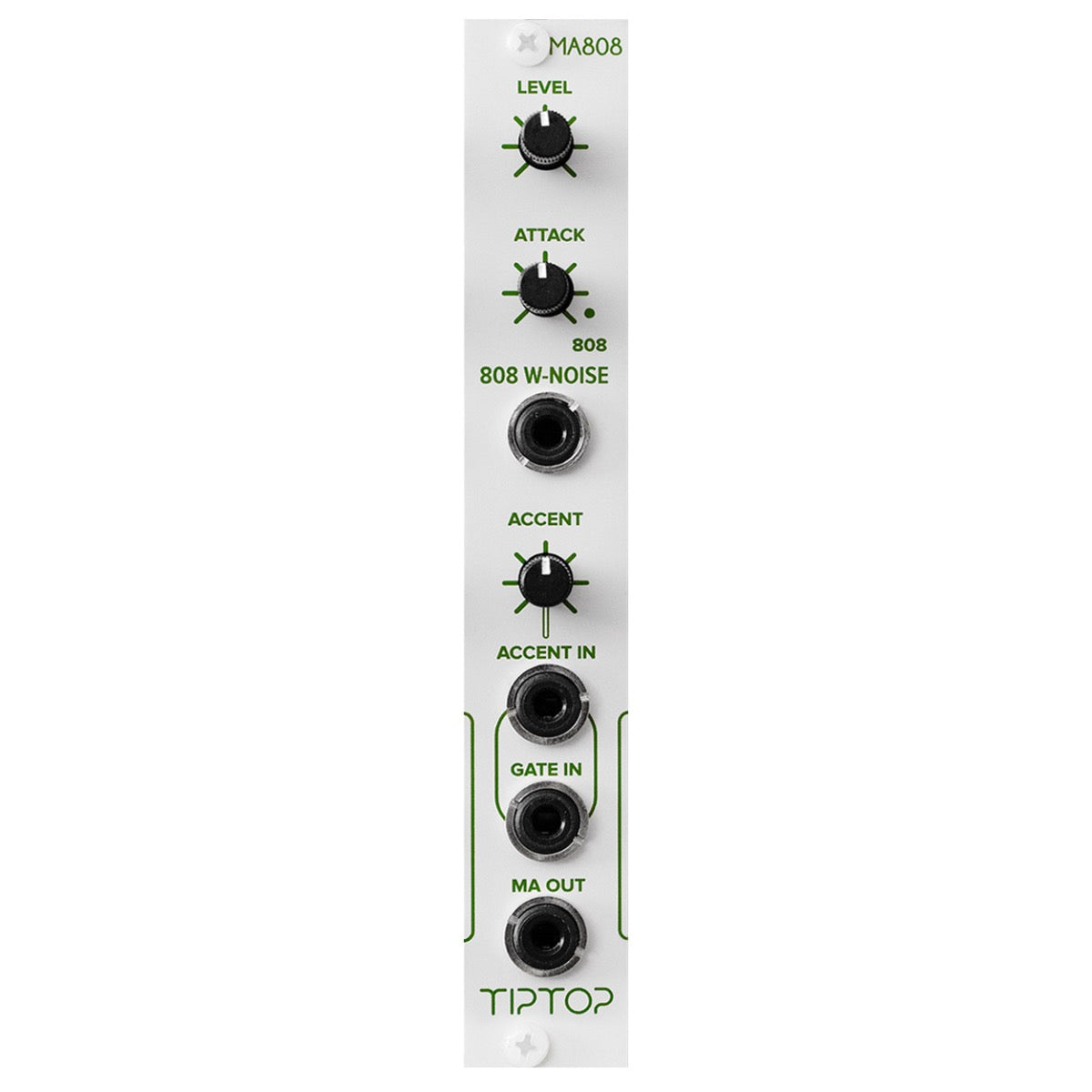 Tiptop Audio MA808 Analog Maracas Drum Module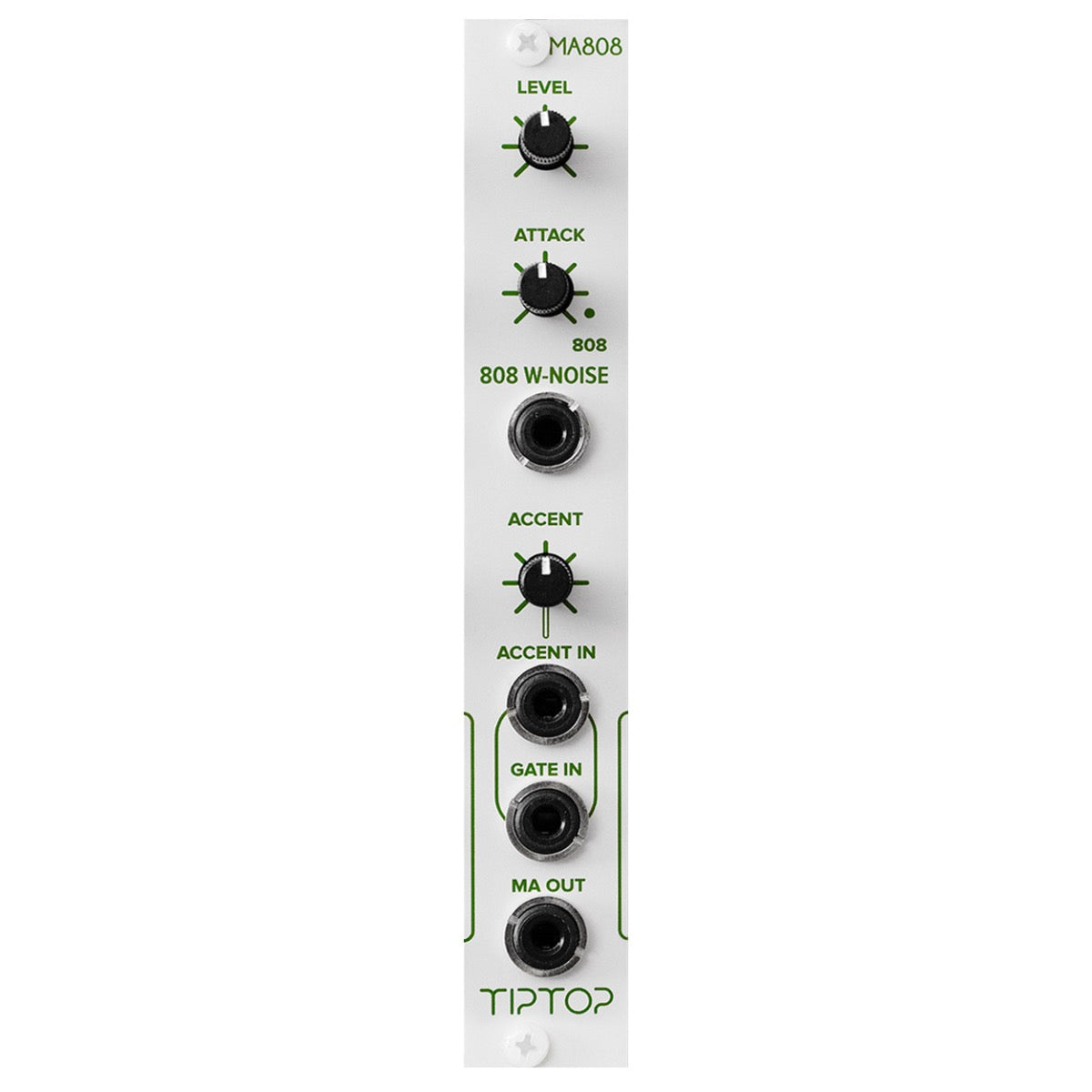 Tiptop Audio MA808 Analog Maracas Drum Module
Tiptop Audio MA808 is the Roland TR-808's original analog maracas drum voice and a white noise generator in eurorack format. It's a low-cost module that brings back that classic sound, continuing to expand your Tiptop Audio modular drum machine.
MA808 is a must-have sound with its fluffy, harmonically rich presence that greatly enhances the dynamics of hi-hats sounds in the groove. The attack control knob can turn the sound from a sharp-edged hi-hat up to a slow rise exponential attack maracas sound; a dot on the scale indicates the original 808 set position. MA808 also provides the continuous analog white noise generator of the 808 machine, a full spectrum of harmonics ideal for use as a starting point for patching your own drum sounds or for general white noise applications.
MA808 is an exact reproduction of the original circuit and sounds like a fresh machine coming off the assembly line back in the 80s. Like all the other drums in this series, MA808 includes a hot modular level output gain stage. On the inputs, Tiptop Audio designed a dual-input pulse-shaper circuit so you can trigger MA808 with trigger/gate signals from step sequencers, clock dividers or any other pulse/clock sources. This eliminates the need to shape pulses sent to the module, ensuring the same stable sound at peak power regardless of your pulse source. These distinctive features make integrating this legendary sound generator into your modular synth easy, unleashing the power of real analog drums.
Module controls

LEVEL knob: master output gain level
ATTACK knob: shortens or lengthens amp envelope attack time
ACCENT knob: accent level control, affects loudness and attack levels

Patch points

W-NOISE output: raw output from white noise generator
ACCENT IN input: gate trigger input to trigger accent
GATE IN input: gate trigger input to trigger maracas sound
MA OUT output: audio output

Physical specifications

Size: 4hp
Module depth: 36mm
Power usage: 16mA @ +12V, 14mA @ -12V
SKU
TIP-MA808
MPN
MA808
Vendor
Tiptop Audio
Module Type
Drum/Percussion
Module Width
4hp
Mpn
MA808
Module Power Usage
16mA @ +12V
14mA @ -12V
1U Module
No
+5V Required
No
Depth
36mm
Tiptop Audio Limited Warranty
Tiptop Audio offers the most extensive product warranty on the analog synthesizer market.
The warranty fully covers any defects or malfunction of their modules for one full year.
Ground shipping is FREE for all orders $99 and up.