Skip product carousel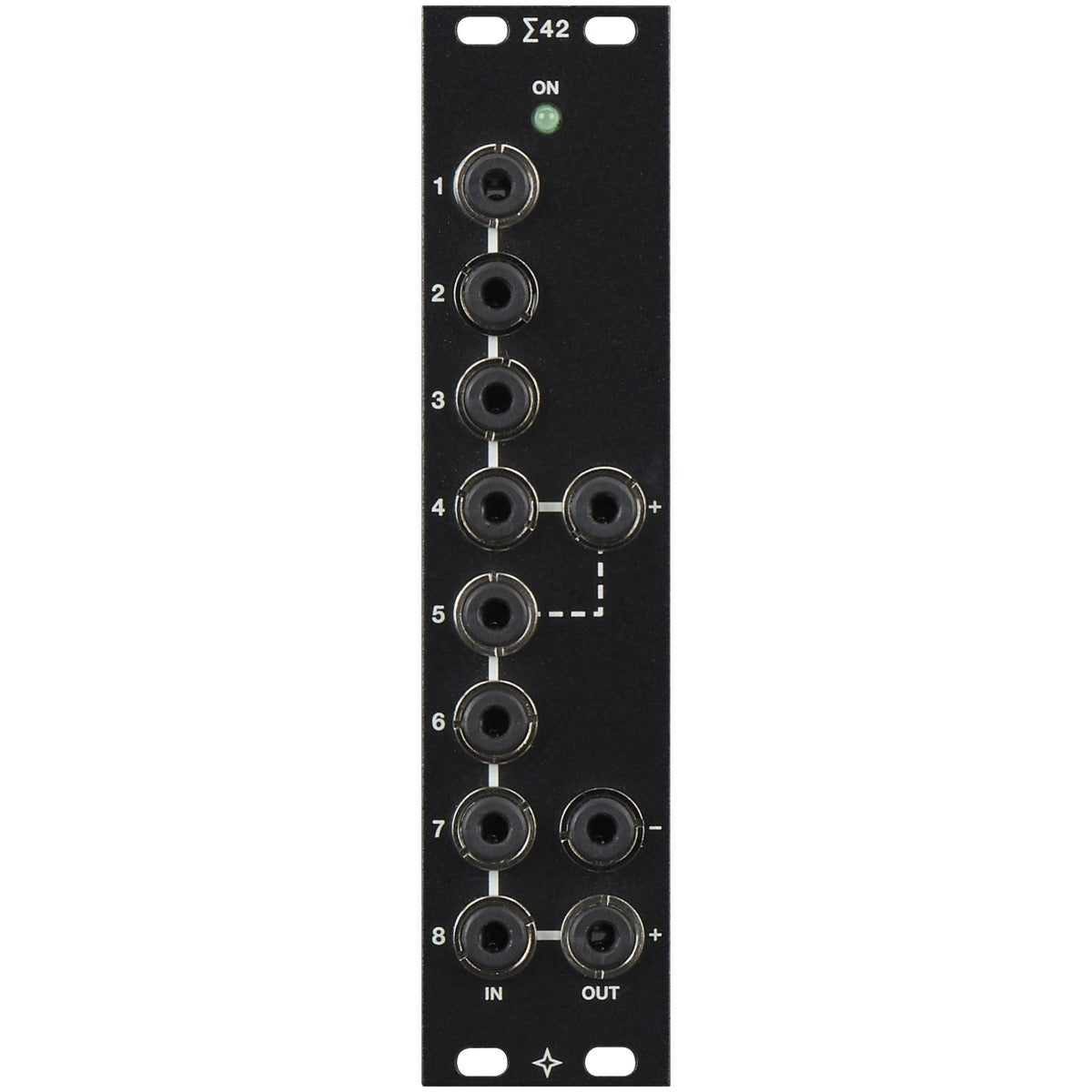 Vermona ∑42 Eurorack Mixer Module BLACK CABLE KIT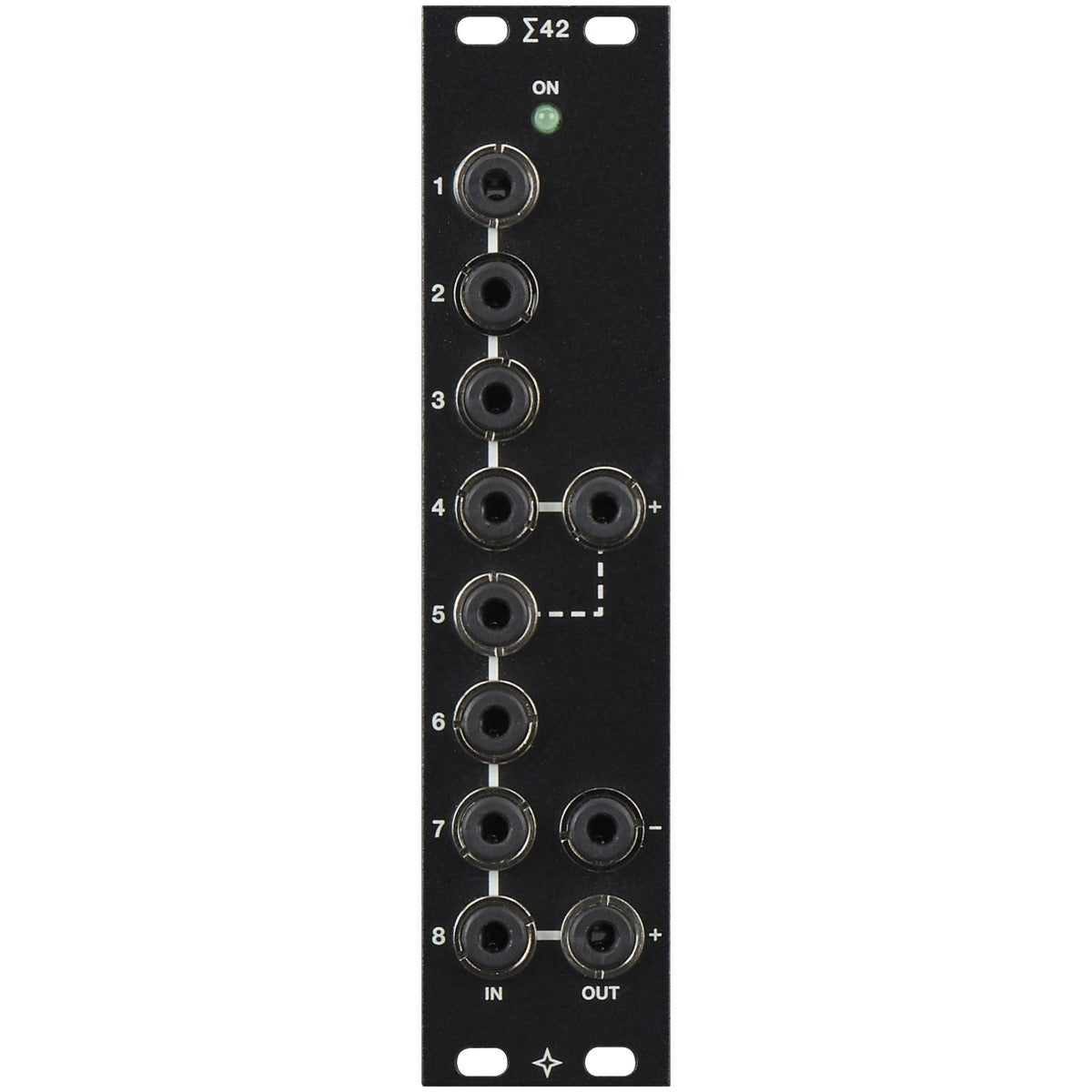 Vermona ∑42 Eurorack Mixer Module BLACK CABLE KIT
Even in simple patches with only a few modules involved, you often have to sum up individual signals. You need a mixer or maybe two and as small as possible, please.
Vermona ∑42 (pronounced 'sum 42') is a compact and flexible eurorack mixer, probably the one you're looking for. You can use it as two 4-in-1 mixers or as one 8-in-1-mixer. And of course it can handle audio signals as well as control voltages.
∑42 is an indispensable tool with a perfect size:usefulness ratio.
Size: 6hp
Module depth: ±30mm including ribbon cable connector
Power usage: 10mA @ +12V, 55mA @ -12V
SKU
VER-E42
MPN
∑42
Vendor
Vermona
Included From Manufacturer
Ribbon cable
Mounting screws
Module Type
Mixer/Routing
Module Width
6hp
Mpn
805016
Product Unique Features
Dual 4-in-1 mixer or single 8-in-1 mixer modes
Module Power Usage
10mA @ +12V
55mA @ -12V
1U Module
No
+5V Required
No
Depth
±30mm including ribbon cable connector
Vermona Limited Warranty
The manufacturer warrants this product to be free of defects in material and/or workmanship for a period of one (1) year from the date of purchase.
The manufacturer's warranty does not apply to products that have been damaged due to and/or subjected to improper handling by shipping companies (forwarders), negligence, accidents, improper use or alteration not authorized by the manufacturer.
This warranty is in lieu of and excludes all other warranties, expressed or implied. The manufacturer will not be liable for incidental or consequential loss or damage whatsoever, whether based upon allegations or negligence, breach of warranty, or otherwise. This disclaimer of incidental or consequential damages includes, but is not limited to, property damages, loss of profits, loss of time or other losses or inconvenient resulting from any defect in the material or workmanship of this product or any other connection with the purchase, operation or use of this product.
Ground shipping is FREE for all orders $99 and up.