Skip product carousel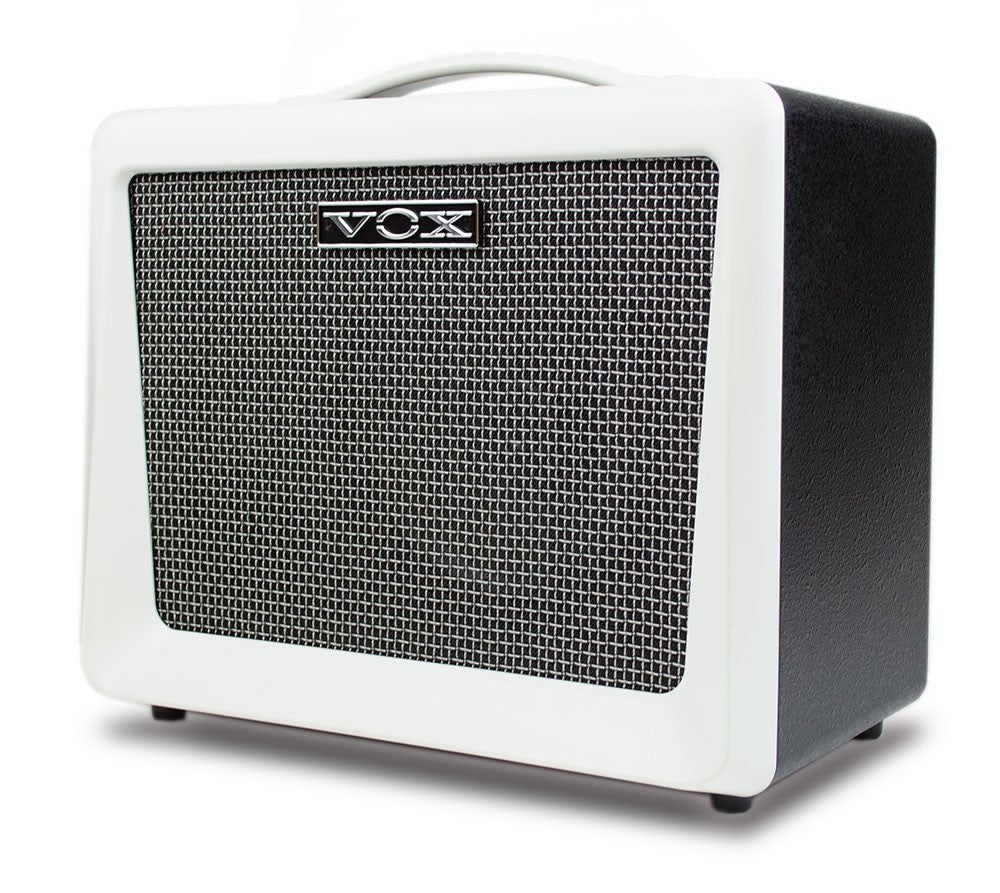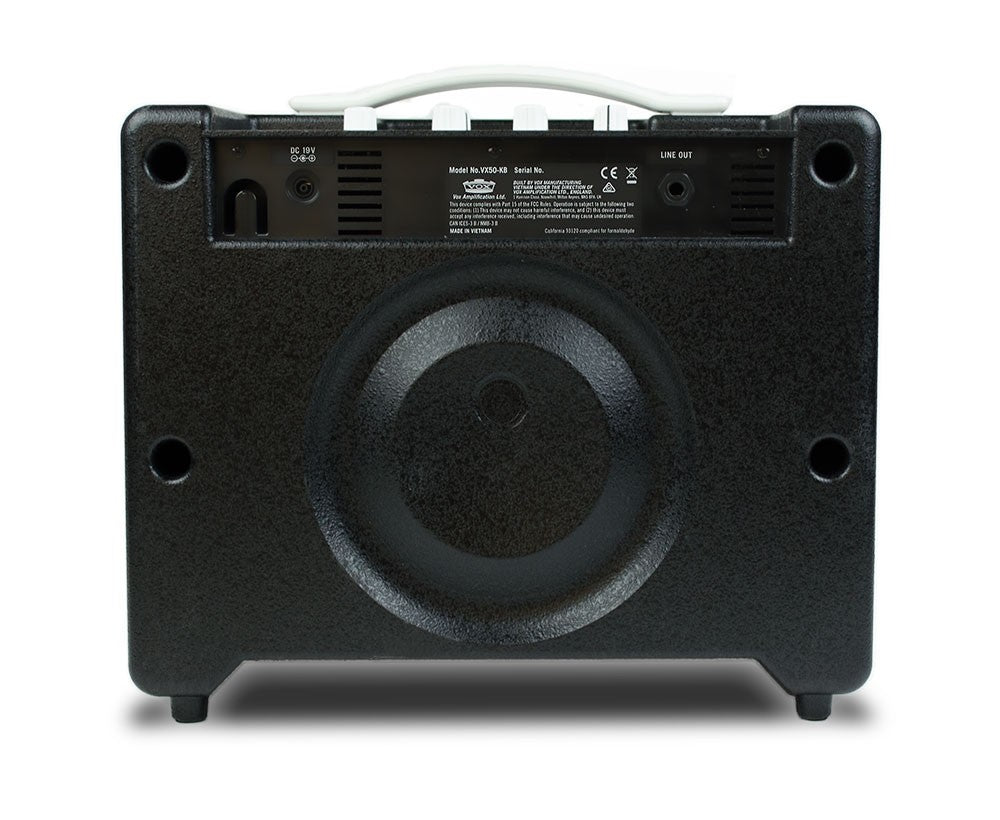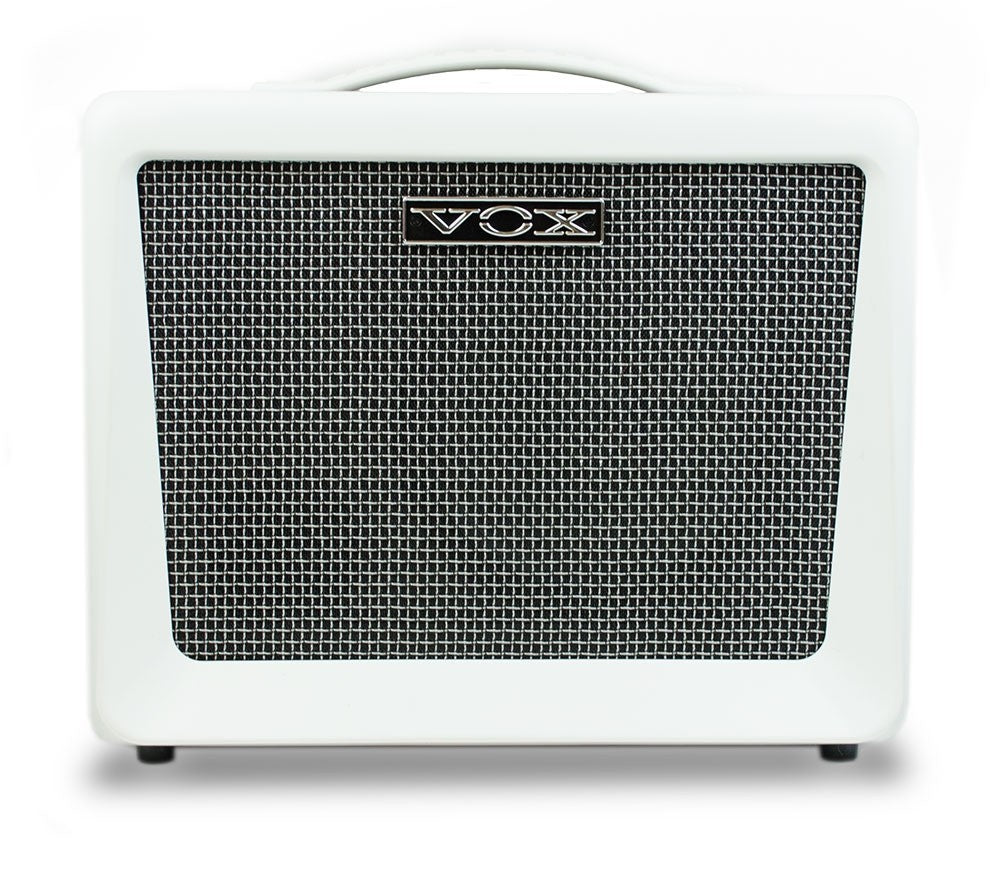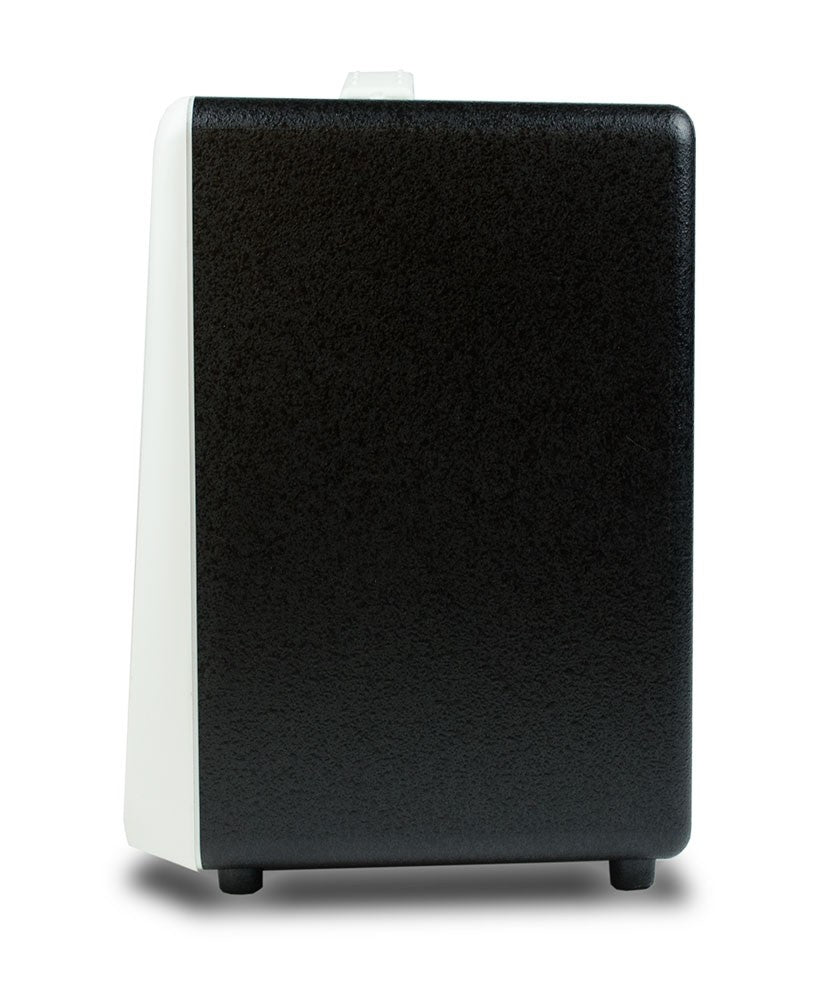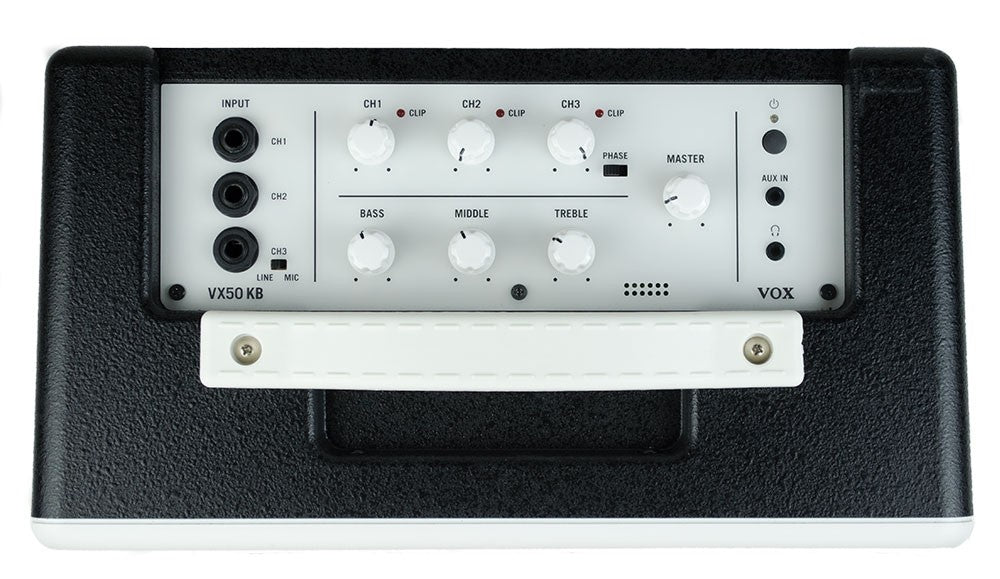 Vox VX50 KB Portable Keyboard Amplifier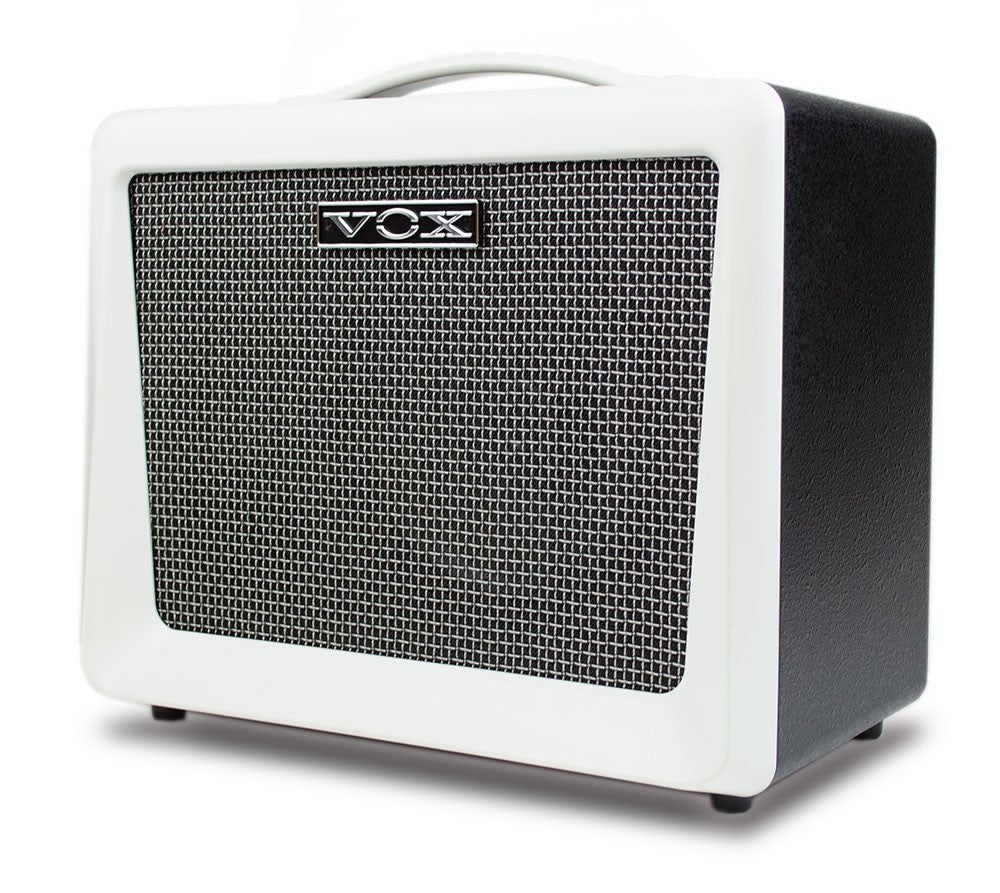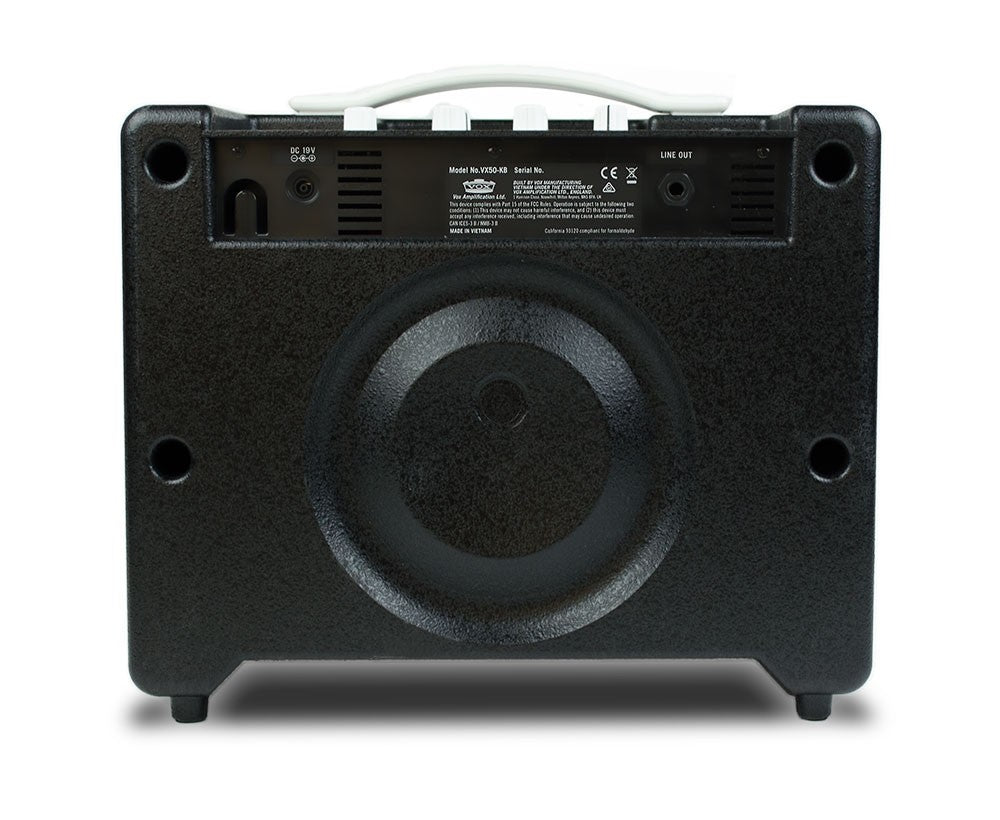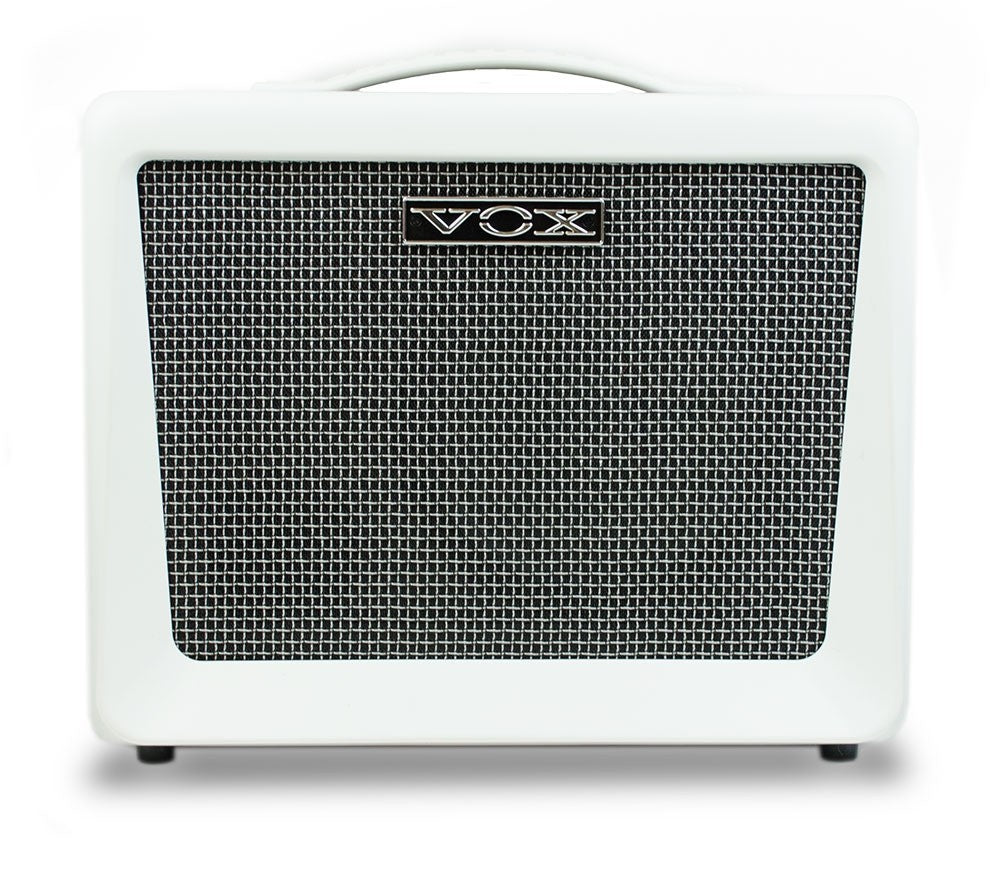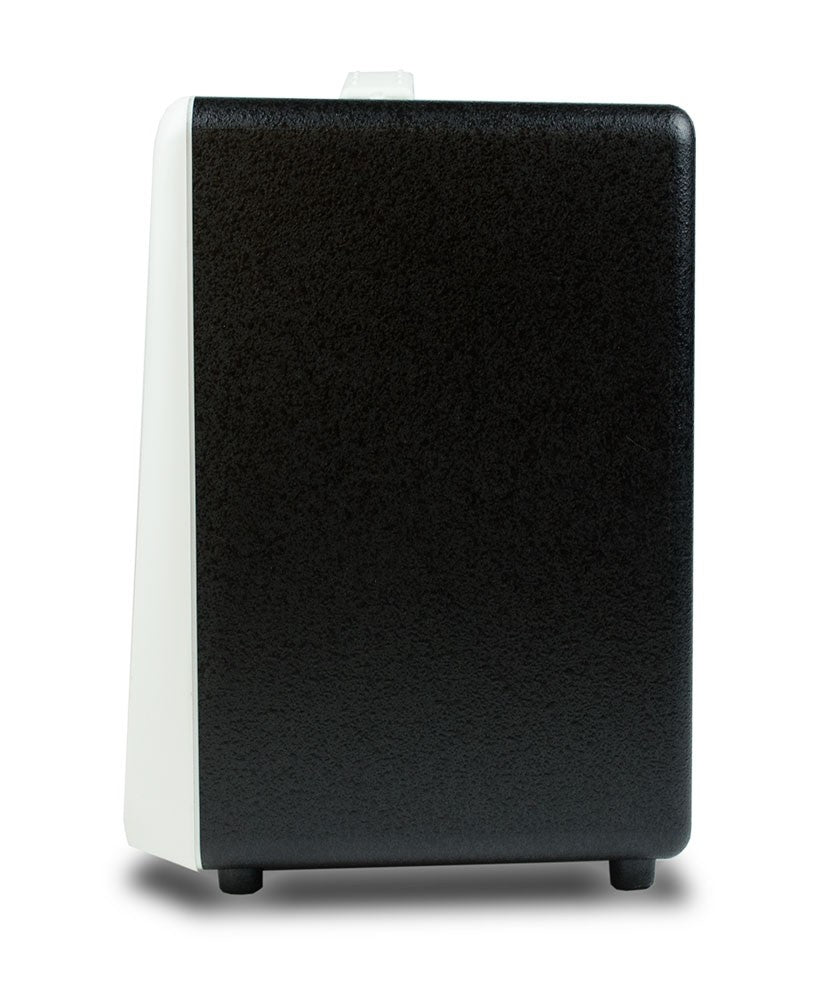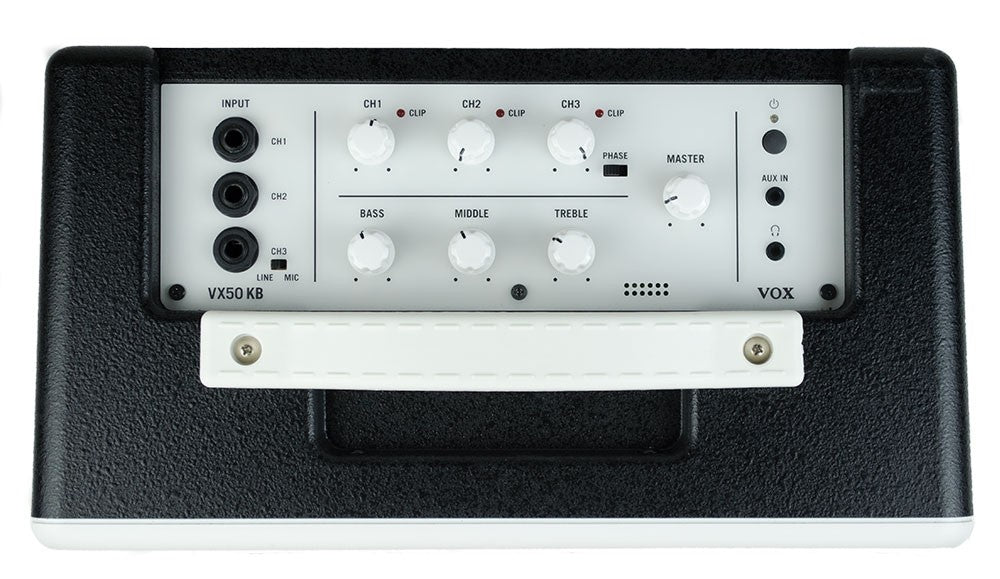 Vox VX50 KB Portable Keyboard Amplifier
The compact and lightweight VX50 KB offers a coaxial speaker that outputs clear sound even to the high-frequency range, and a bass reflex structure that reproduces rich low-frequency sound with ample power, delivering high-quality sound from a compact and lightweight unit. The three-channel design provides an independent volume control for each channel, and CH3 also supports mic input. This amp can also function as a simple and easily transportable PA system. A full complement of input/output jacks is also provided, including an aux in jack, headphone jack, and a line out jack for connection to a PA system. This amp is also ideal for on-stage use as a monitor amp.
The warm vacuum tube sound of Nutube
By using Nutube, the new vacuum tube, this amp achieves an output power of 50W while being compact, lightweight, and power-efficient. In addition to enjoying the rich overtones and sonic power of vacuum tubes, you'll also appreciate the clear tone with compression that particularly enhances piano and electric piano sounds.
Coaxial speaker provides clear output extending to the high-frequency range
The coaxial two-way speaker features a powerful eight-inch speaker plus tweeter. From a bountiful low range to clear highs, the output is transparent-sounding while ensuring a sense of volume. Another major advantage is the excellent sense of positioning that you receive from the VX50's coaxial speaker. Even the sparkling highs of a piano or synthesizer will be expressed in every detail.
Bass reflex structure provides ample output power and rich low-frequency reproduction
A proprietary, optimized bass reflex structure is used, with every detail adjusted specifically for the response of keyboard instruments. The chassis uses ABS polymer for its light weight, durability, and excellent acoustic properties. This allows for a 3D design that would be impossible with wooden material and achieves the ideal cabinet resonance. In addition, wood is used for the baffle, achieving the optimal resonance for a keyboard amp. While the chassis is polymer, a distinctive sense of high quality is emanated by the stony-finish exterior and a white/black color scheme based on a keyboard motif.
Three-band master EQ allows flexible sound control
The three-band master EQ with bass, middle, and treble controls is common to the three channels. It provides basic and flexible control that you need to shape your sound.
Three-channel design meets the demands of any scene. A rich array of input/output jacks
This unit's three-channel design meets the needs of any scene: three keyboards, two keyboards and a mic, or a stereo keyboard output plus a mic. It can also act as a simple PA system. In addition to a master volume, independent volume controls are also provided for each channel 1-3. Furthermore, each channel also has a clip indicator to prevent distortion caused by excessive volume. CH3 is also equipped with a phase switch. When a mic is connected to CH3, this switch can be used to correct phase interference with instruments that are connected to CH1 and CH2 or to reduce low-frequency acoustic feedback. A full complement of input/output jacks are also provided, including an aux in jack for connecting your audio player or rhythm machine to enjoy jam sessions, a line out jack that can be used for connection to a PA system, and a headphone jack that's ideal for practicing at home.
SKU
VOX-VX50KB
Vendor
Vox
Amp Format
Combo
Amp Type
Hybrid
Included From Manufacturer
Power Supply
Mpn
VX50KB
Product Unique Features
Nutube 6P1 creates a warm vacuum tube sound
Speaker Config
1x8
Wattage
50 Watts
Amplifier Application
Keyboard;Vocal/PA
Number of Channels
2
Effects Loop
No
Equalization (EQ)
BASS: ±10dB@100Hz
MIDDLE: ±12dB@700Hz
TREBLE: ±10dB@10kH
Audio Inputs
Two 1/4" Instrument In
One 1/4" Instrument/Mic In
1/8" Aux In
Audio Outputs
1/4" Out
1/8" Stereo Phone Out
Power
50W RMS
Product Weight
9.92 lbs.
Speakers
VOX Original 8" speaker
Width
13.94"
Depth
8.19"
Height
12.32"
Vox / Korg USA Limited Warranty
Vox products sold by authorized Vox dealers are warranted by the Vox division of Korg USA to the first consumer purchaser to be free from defects in material or workmanship under normal use and service for the following periods from the date of the first consumer purchase:
Electron tubes: ninety (90) days
Footswitches: ninety (90) days
Batteries: no warranty
Other Vox products: one (1) year
Any products found to be defective within the warranty period set forth above will be repaired or replaced at the option of the Vox division, without charge, provided that (1) the product was not misused, abused, improperly maintained, or repaired by any person not authorized by Vox division; (2) the product's failure resulted from a defect in material or workmanship and was not damaged due to use other than its intended use; (3) the product was not used under abnormal, excessive, or unusual operating conditions and (4) the product is promptly delivered prepaid to the seller at the place of purchase or to an authorized Vox warranty service center together with proof of purchase within the warranty period set forth above from the date of the first consumer purchase. Do not return products directly to the Vox division for service.
Your warranty becomes effective immediately upon purchase. Immediate registration of your warranty card may help you establish proof of ownership in case of loss or theft; however, Vox division of Korg USA accepts no liability or responsibility for maintaining records of such registration. Failure to return the card will not result in the forfeiture or any rights under the warranty.
There are no warranties, expressed or implied, other than those expressed herein. Further, there are no implied warranties, including the warranty of merchantability or fitness for a particular purpose beyond the warranty period specifically set forth above. This warranty does not cover products used for loan or rental.
Limitation of Liability: The above warranty represents purchaser's exclusive remedy and the Vox division shall not be liable for any special, incidental, or consequential damages relating to the product sold.
Some states do not allow limitations on how long an implied warranty lasts and/or do not allow the exclusion of incidental or consequential damages, so the above limitations and exclusions may not apply to some purchasers. This warranty gives purchasers specific legal rights and purchasers may also have other rights which may vary from state to state.
Ground shipping is FREE for all orders $99 and up.