Skip product carousel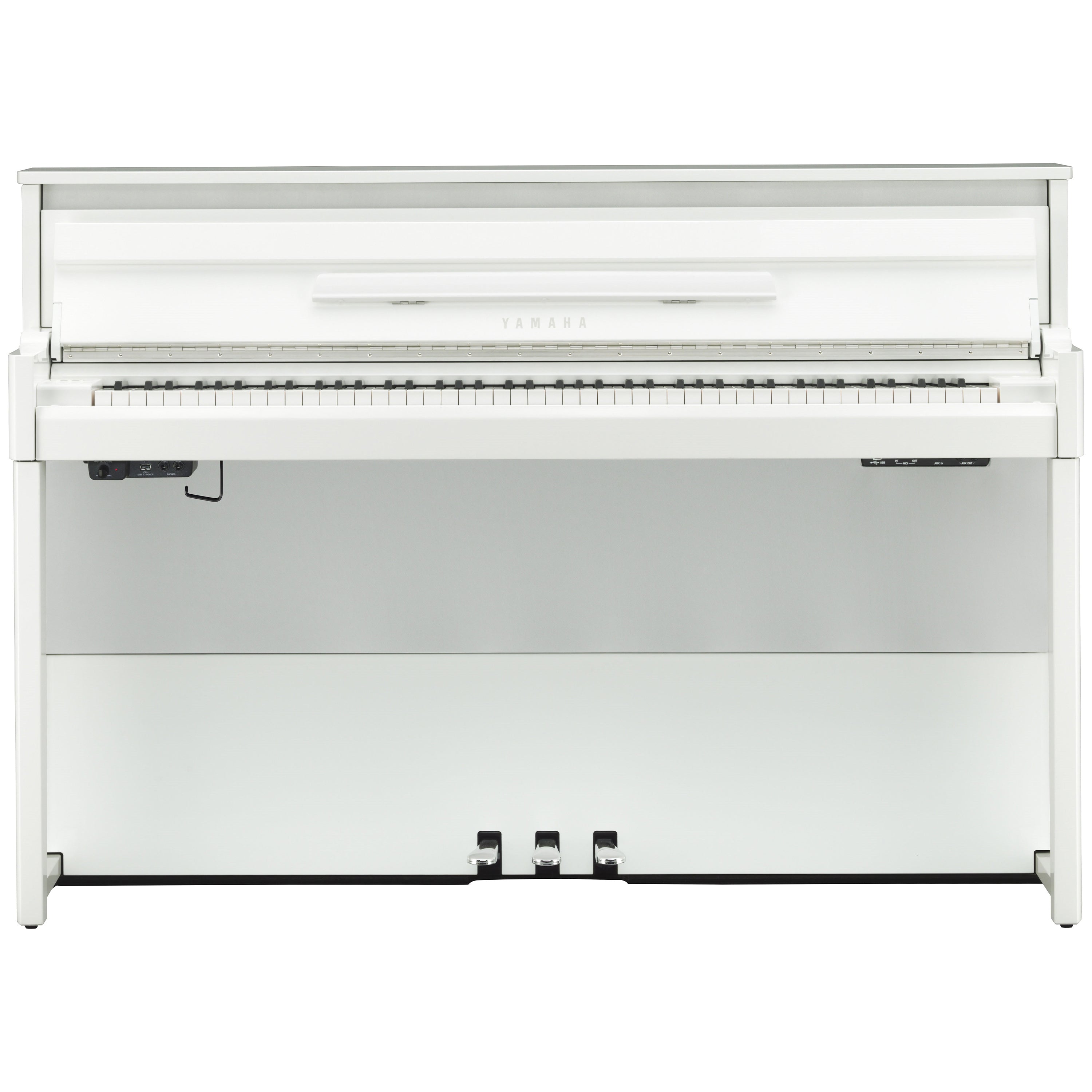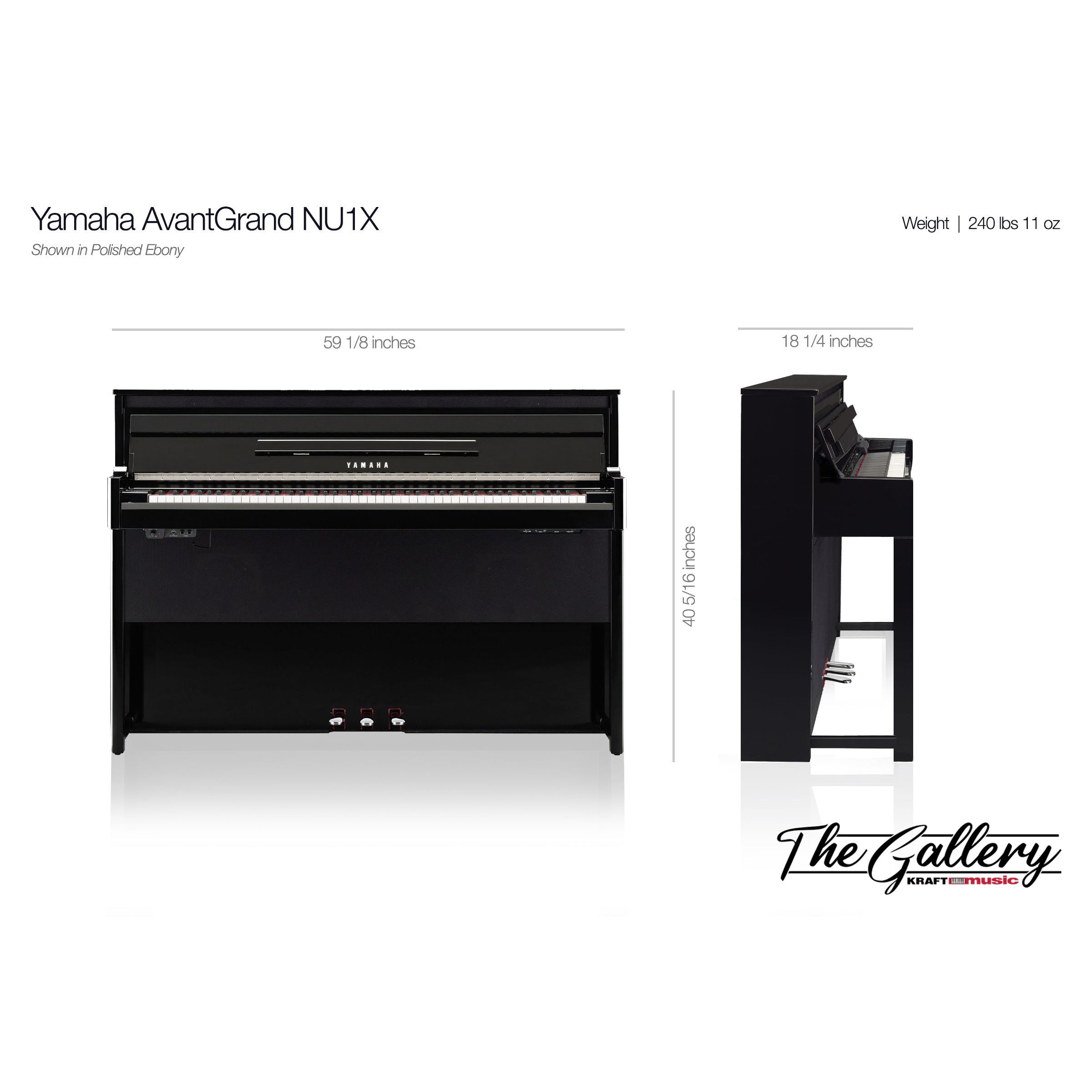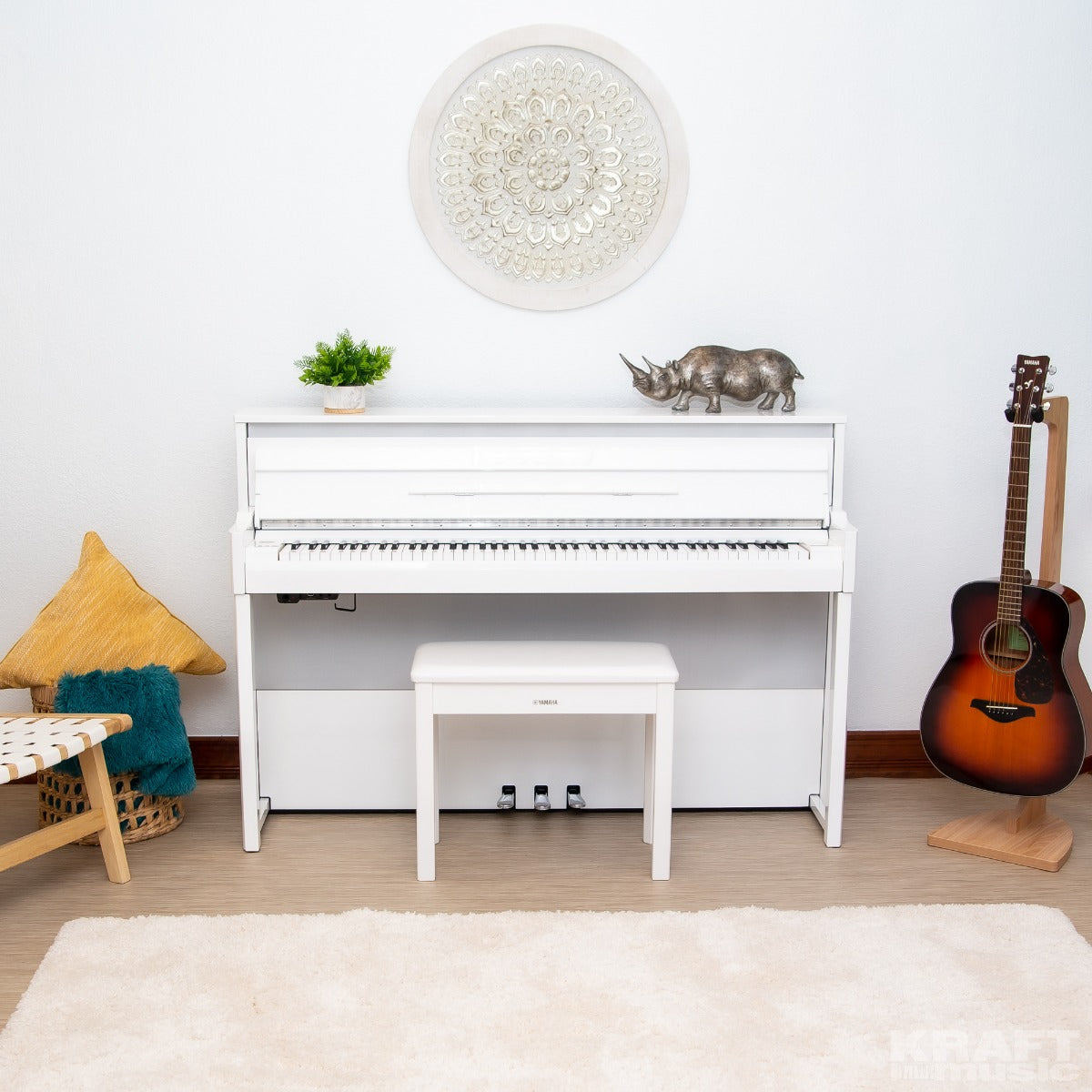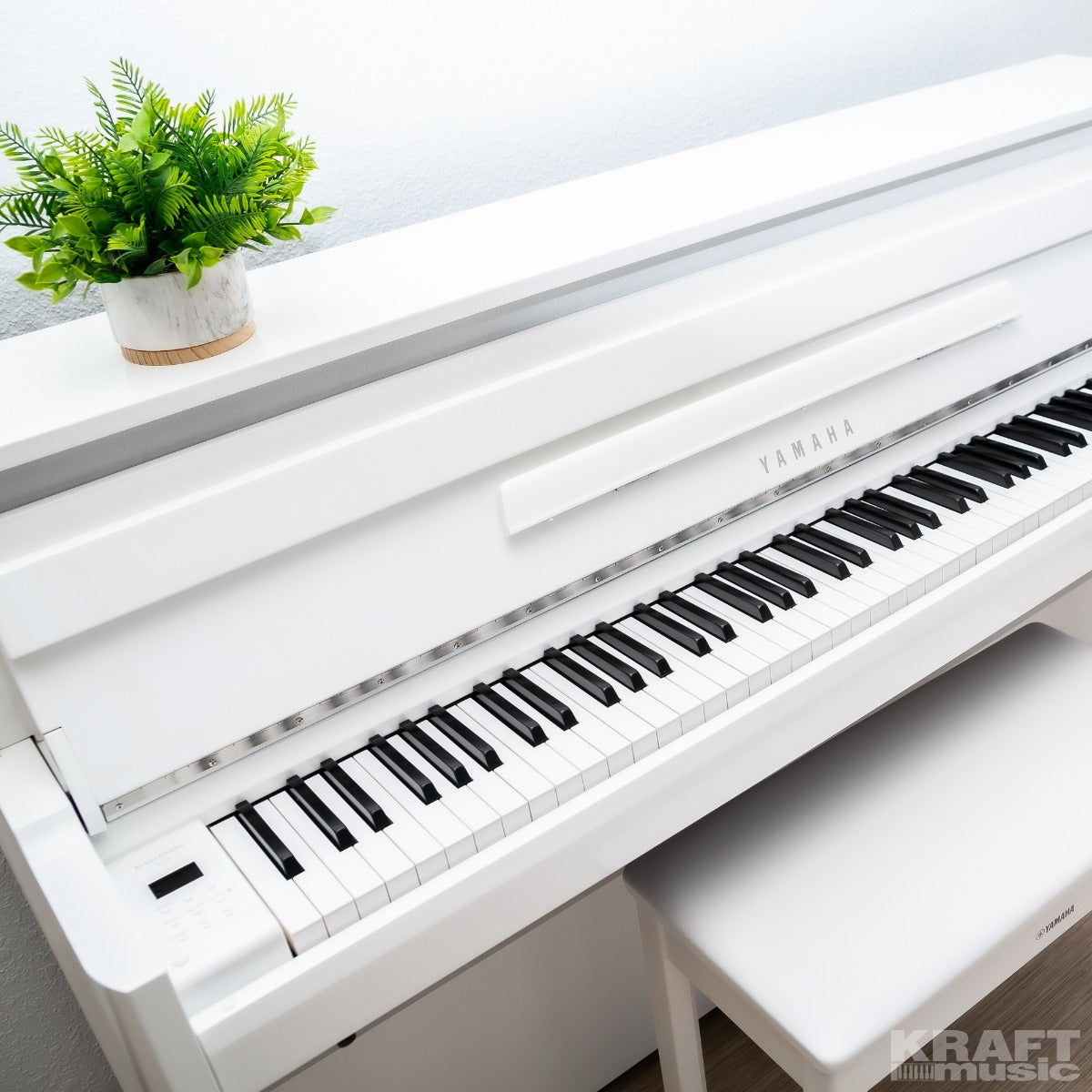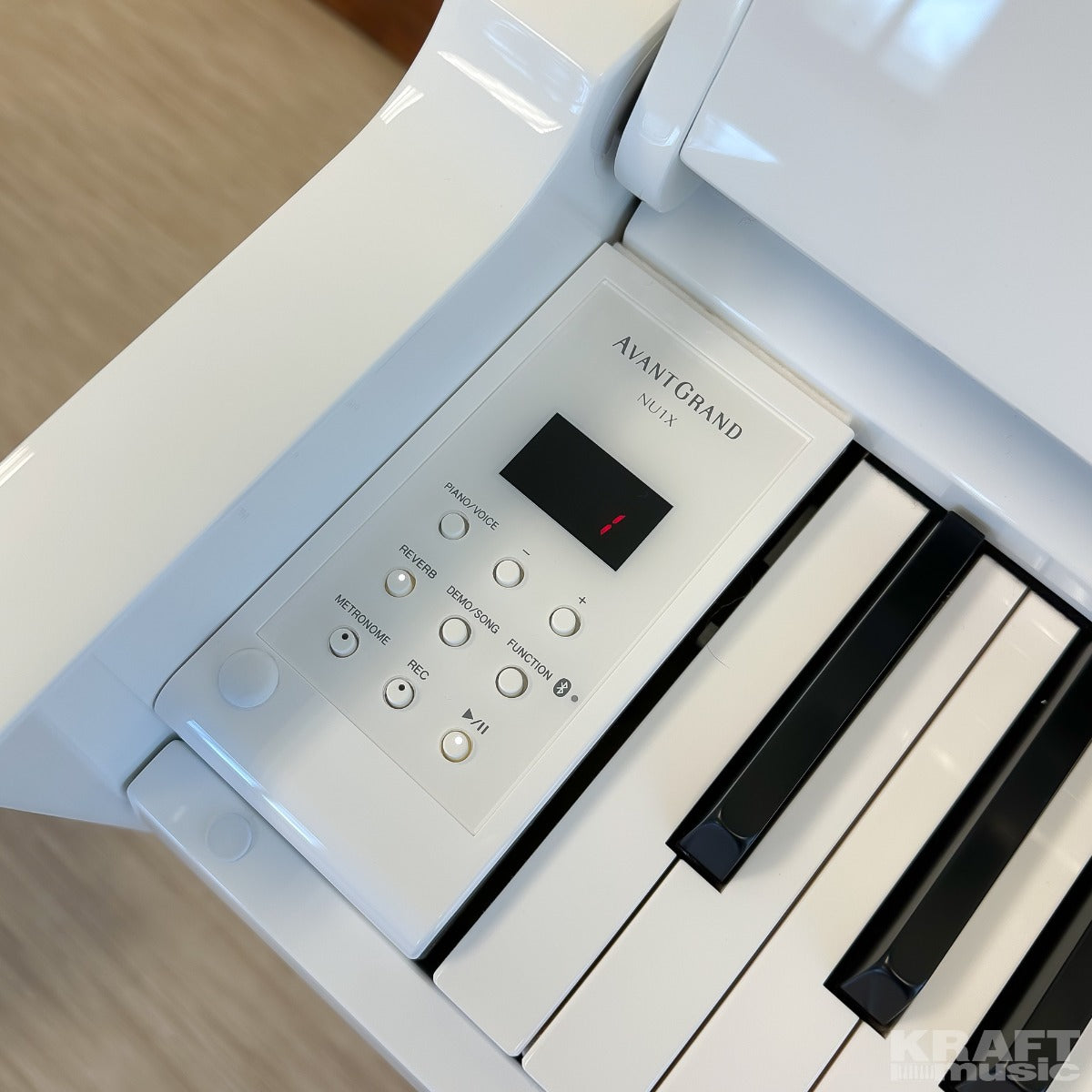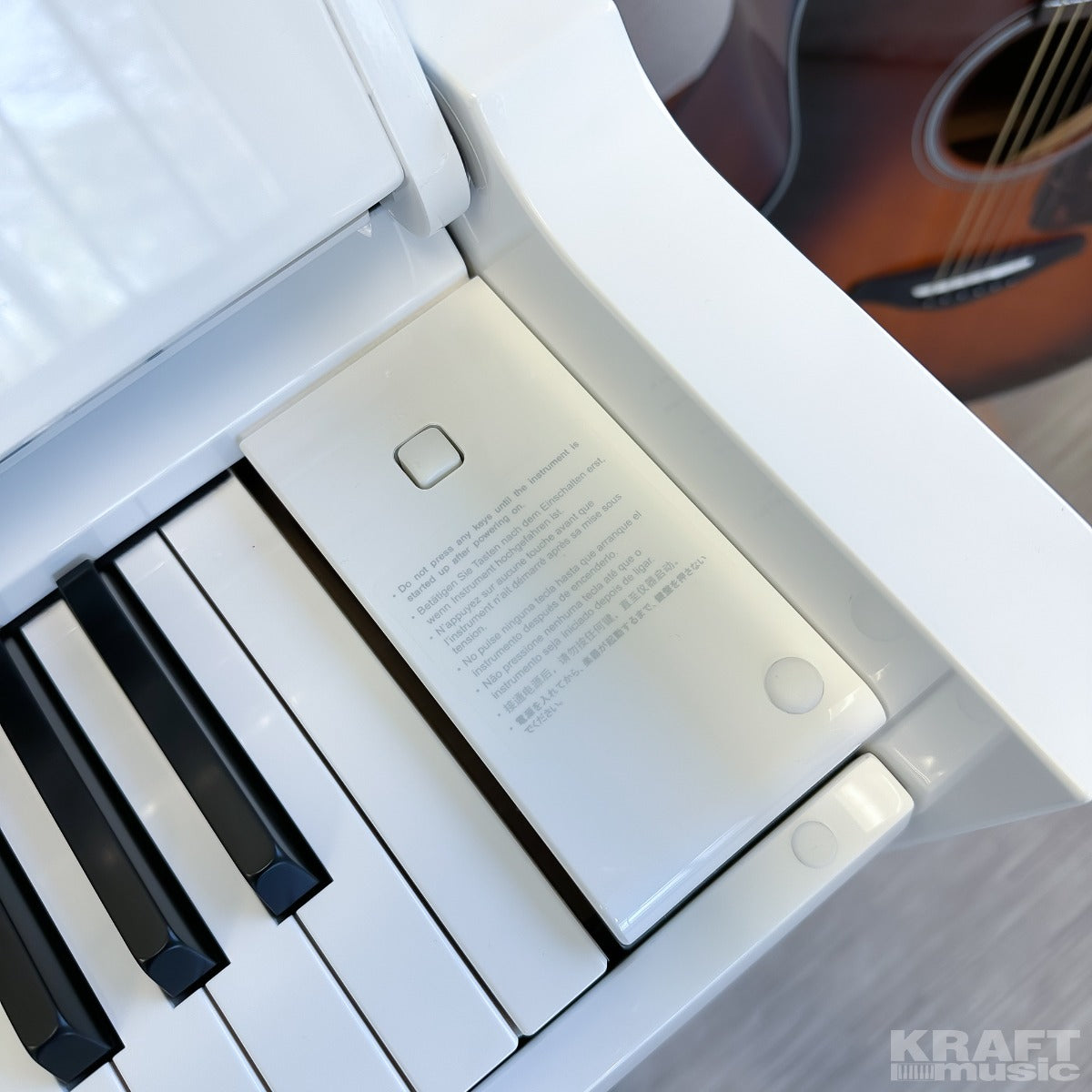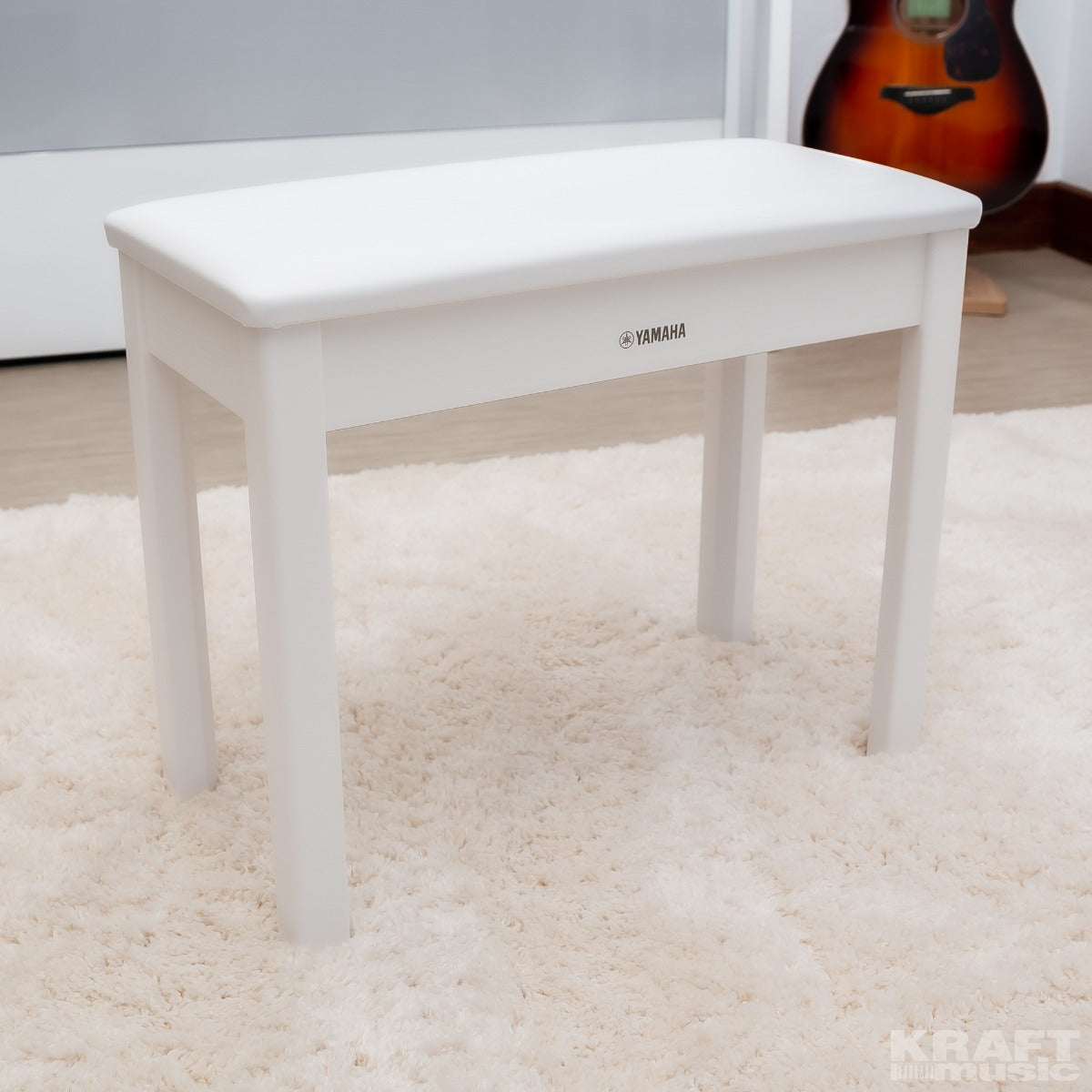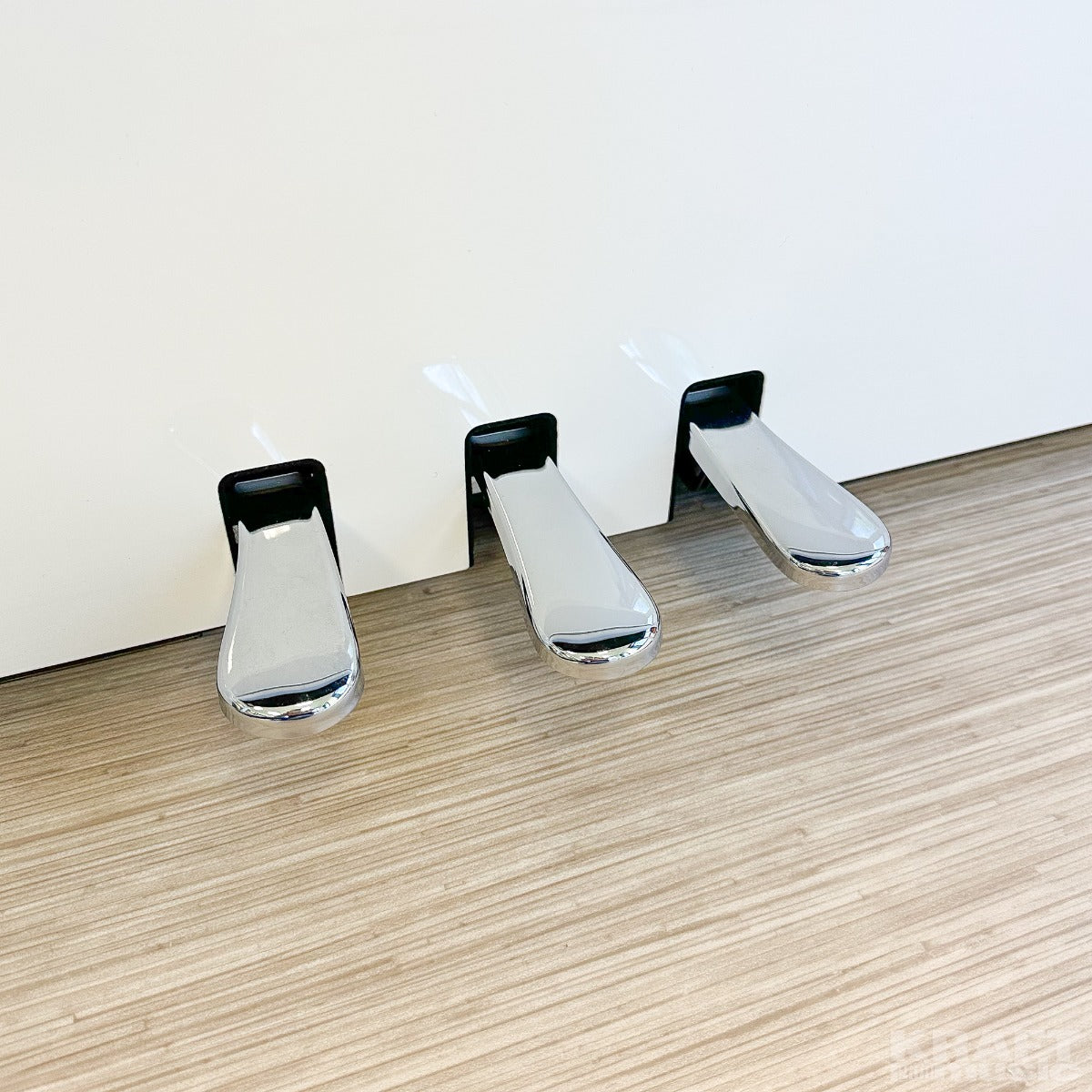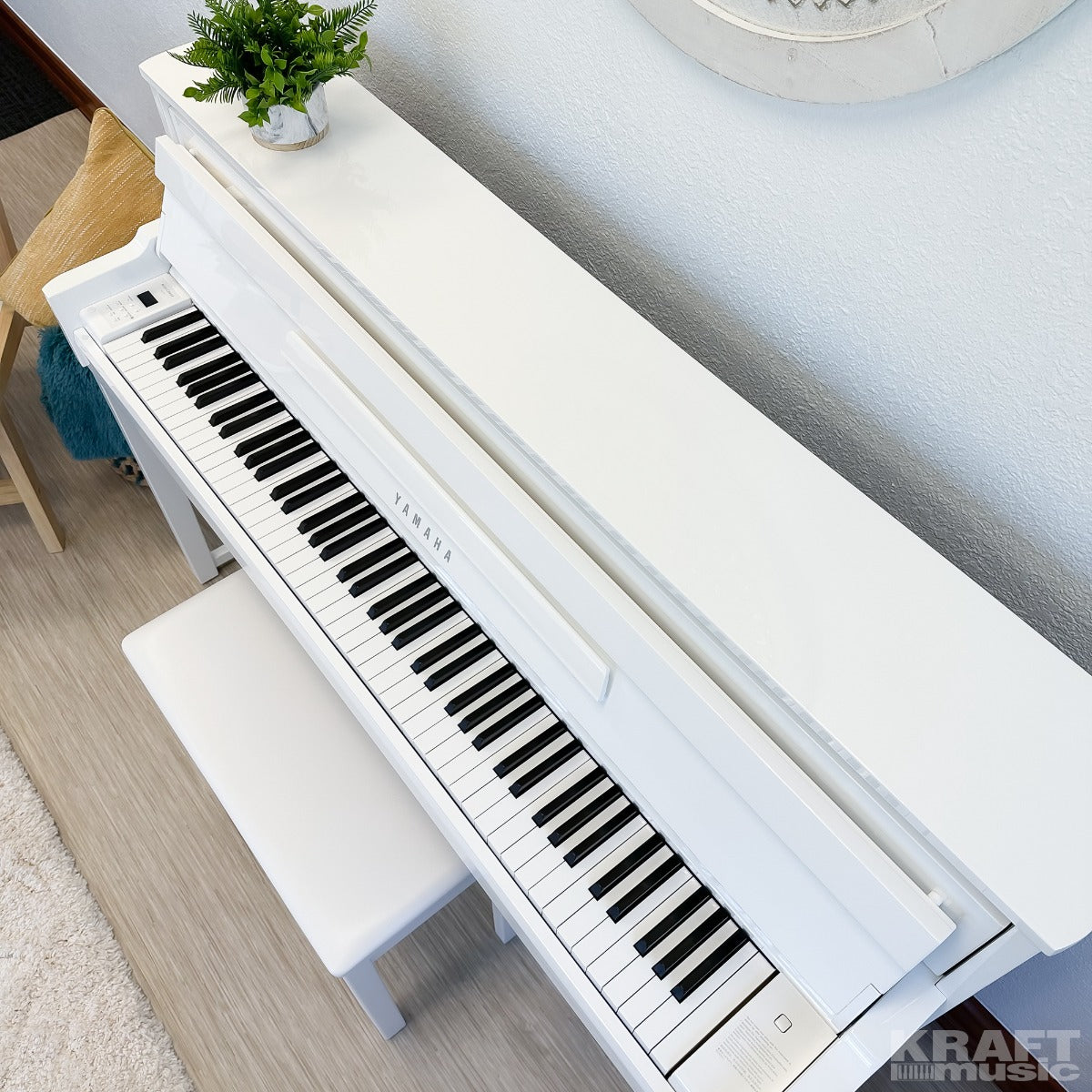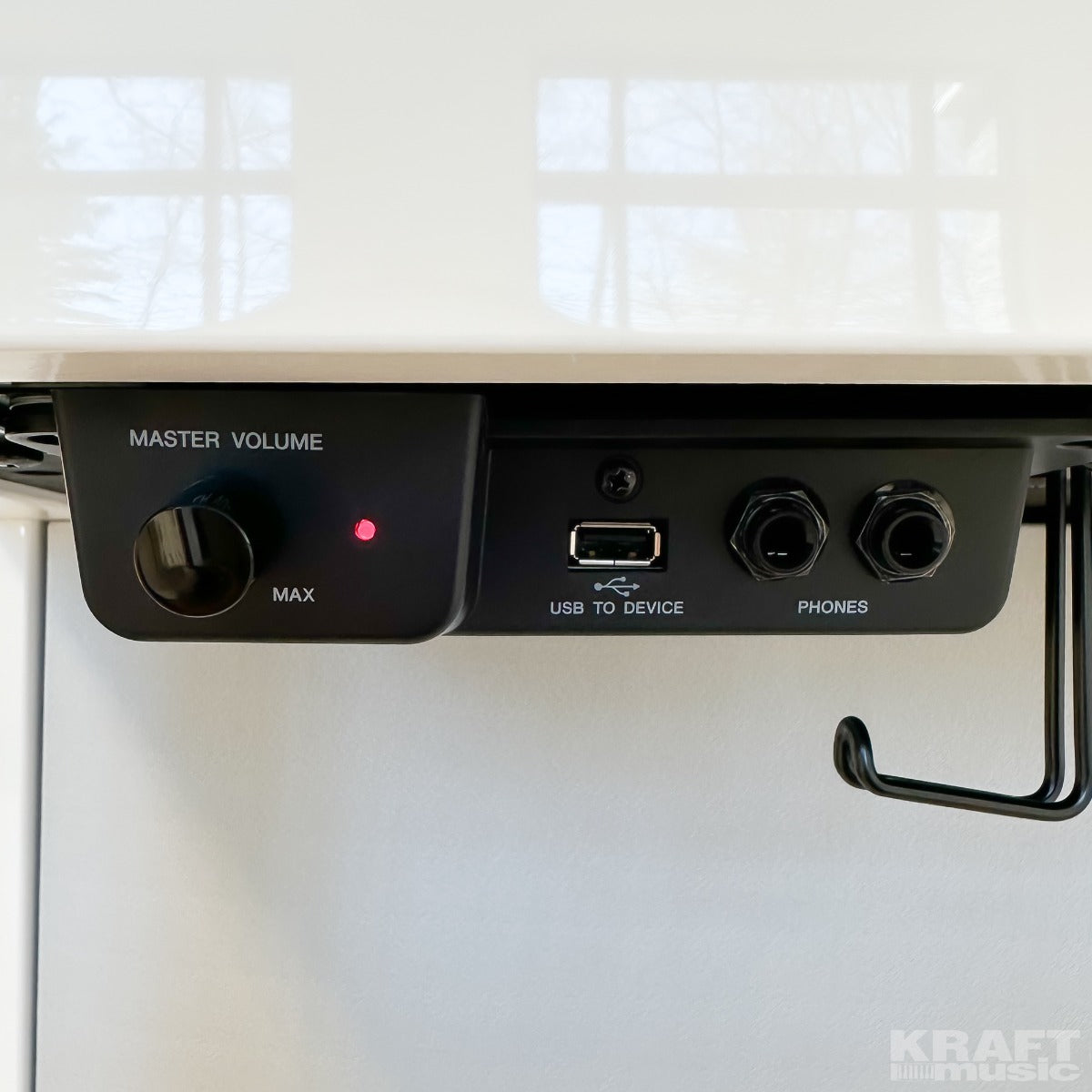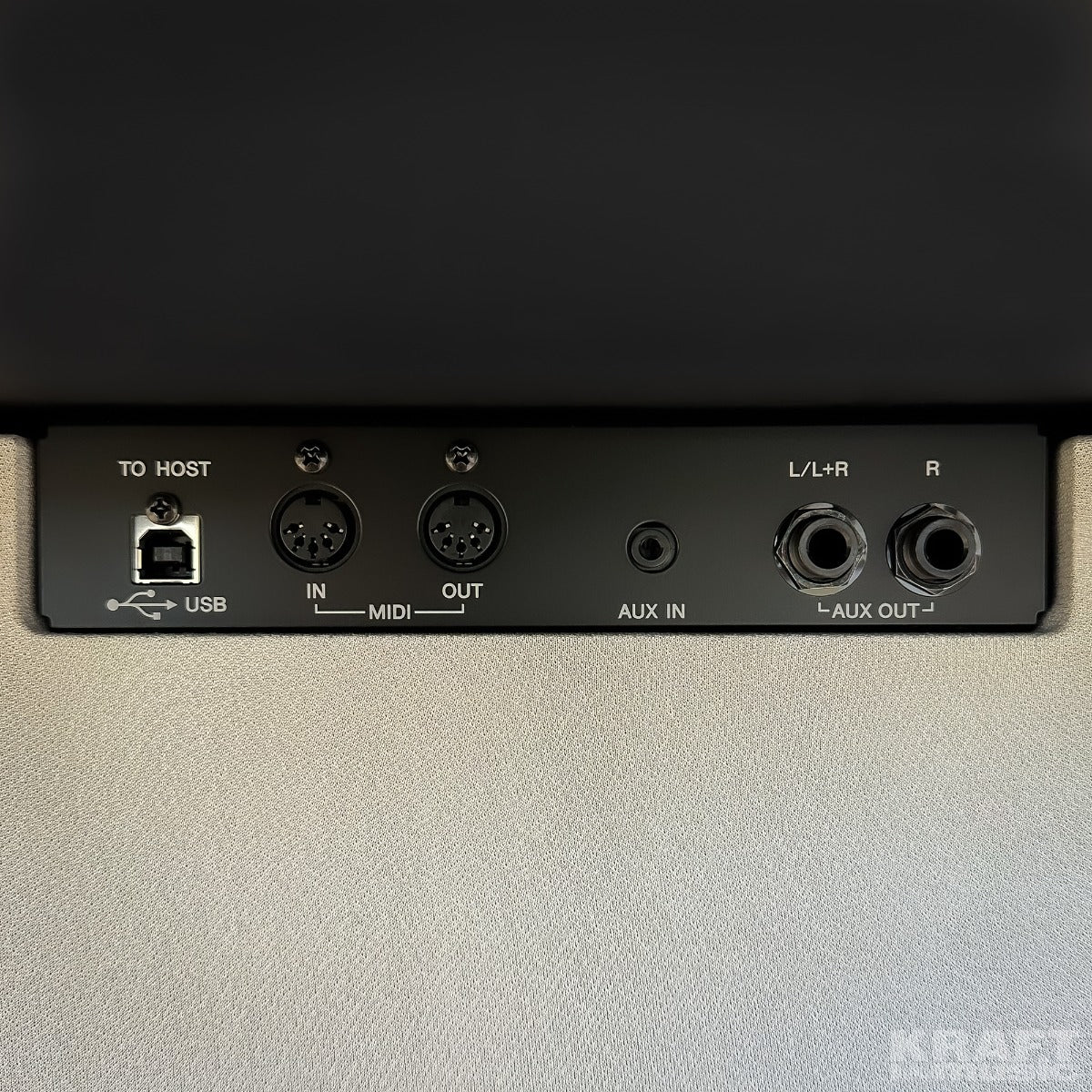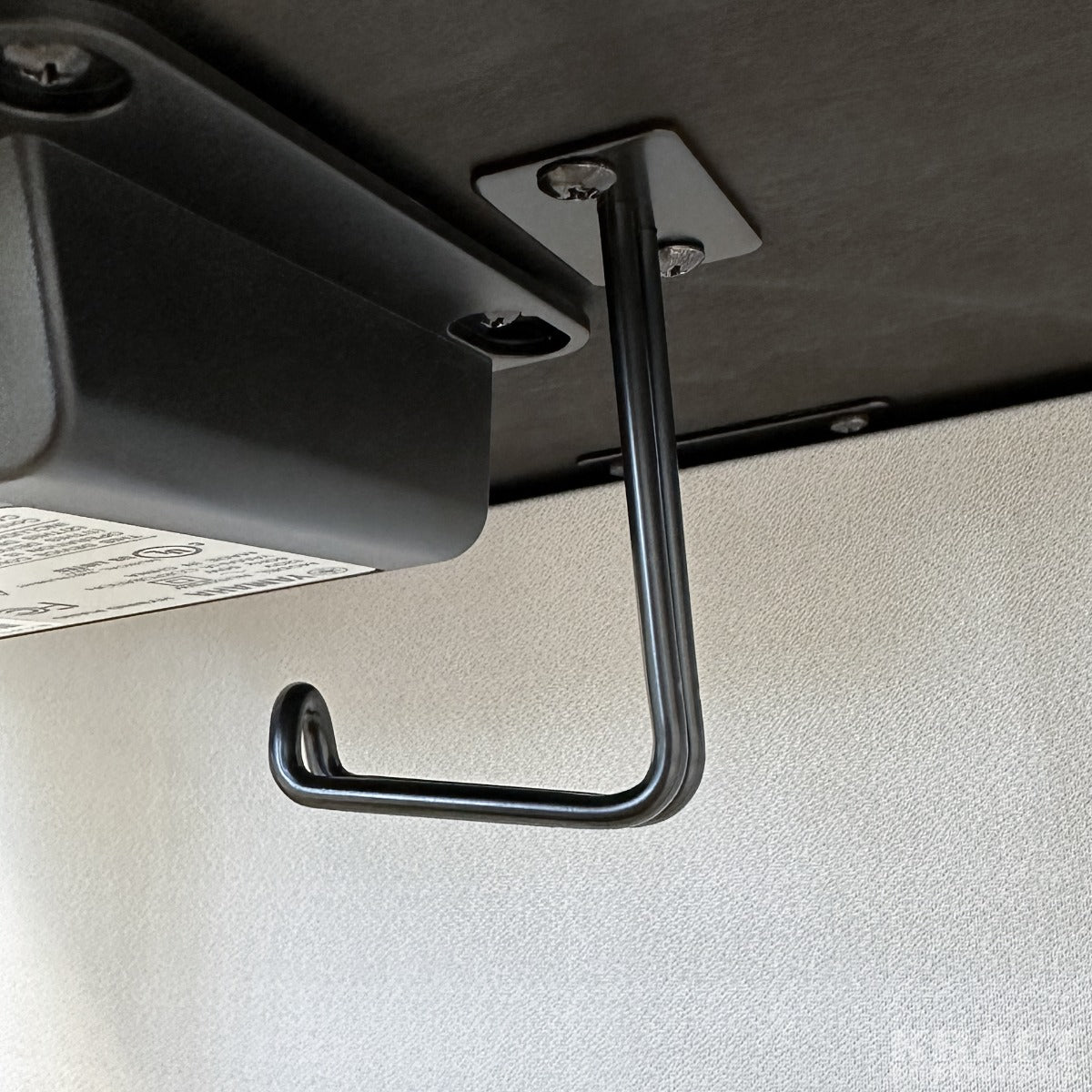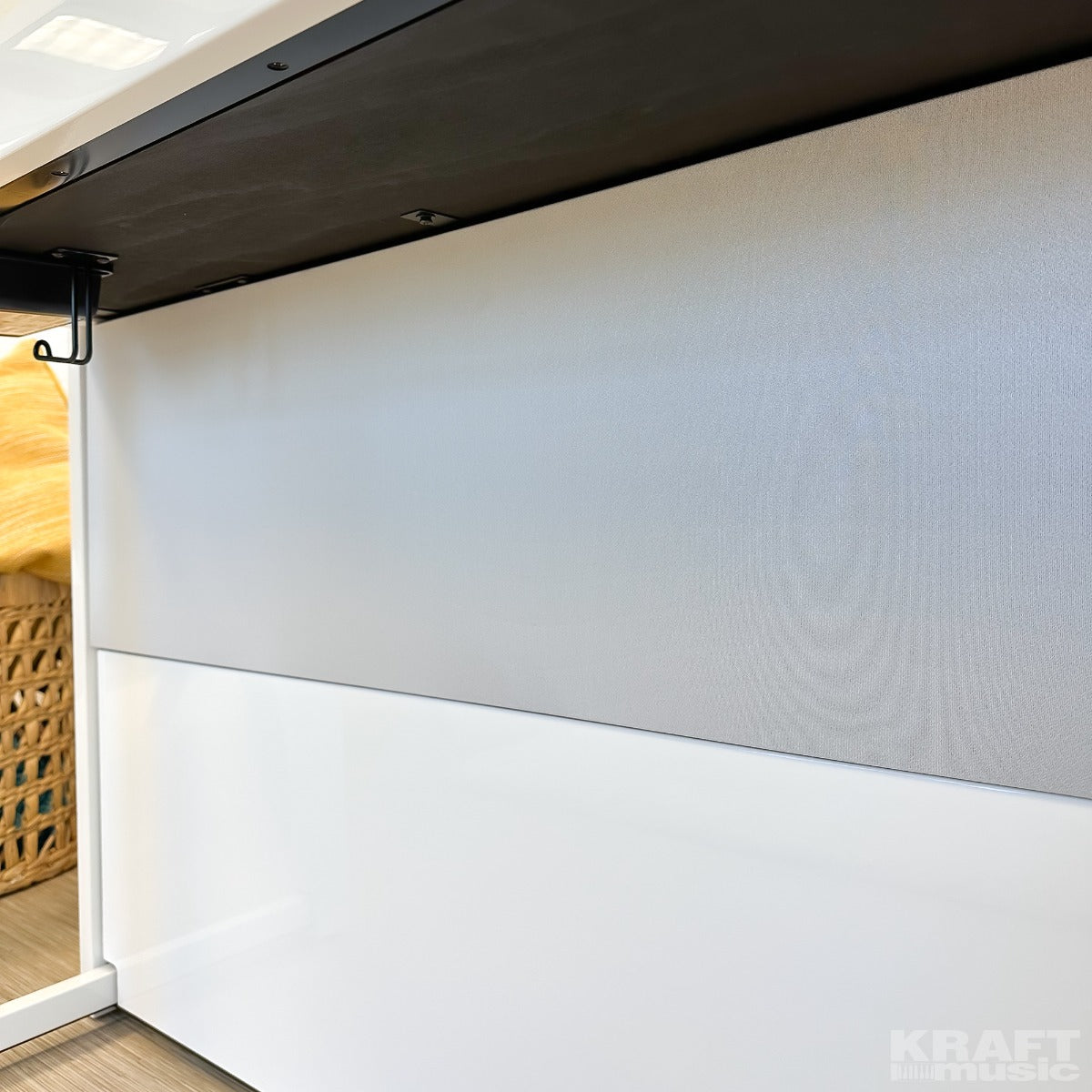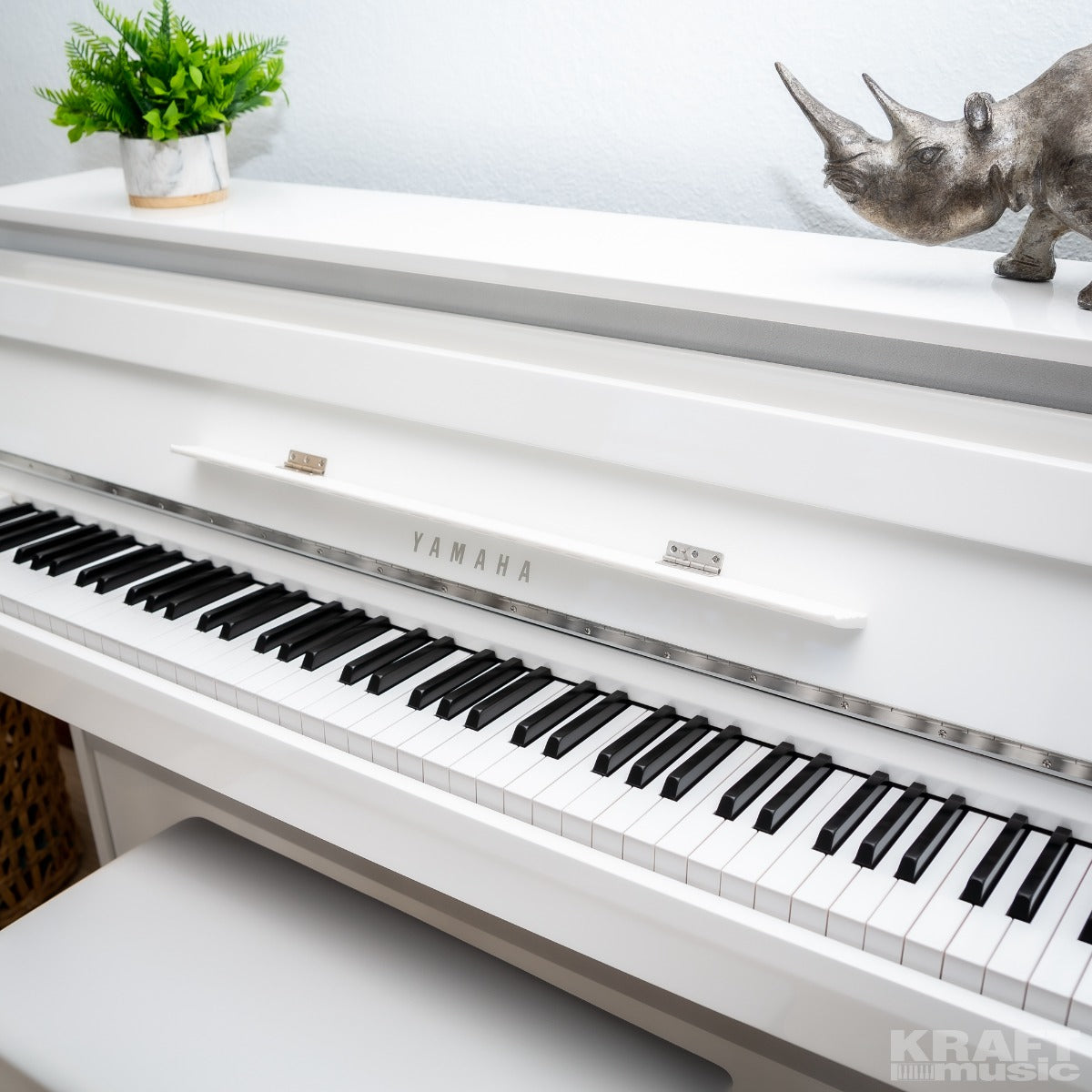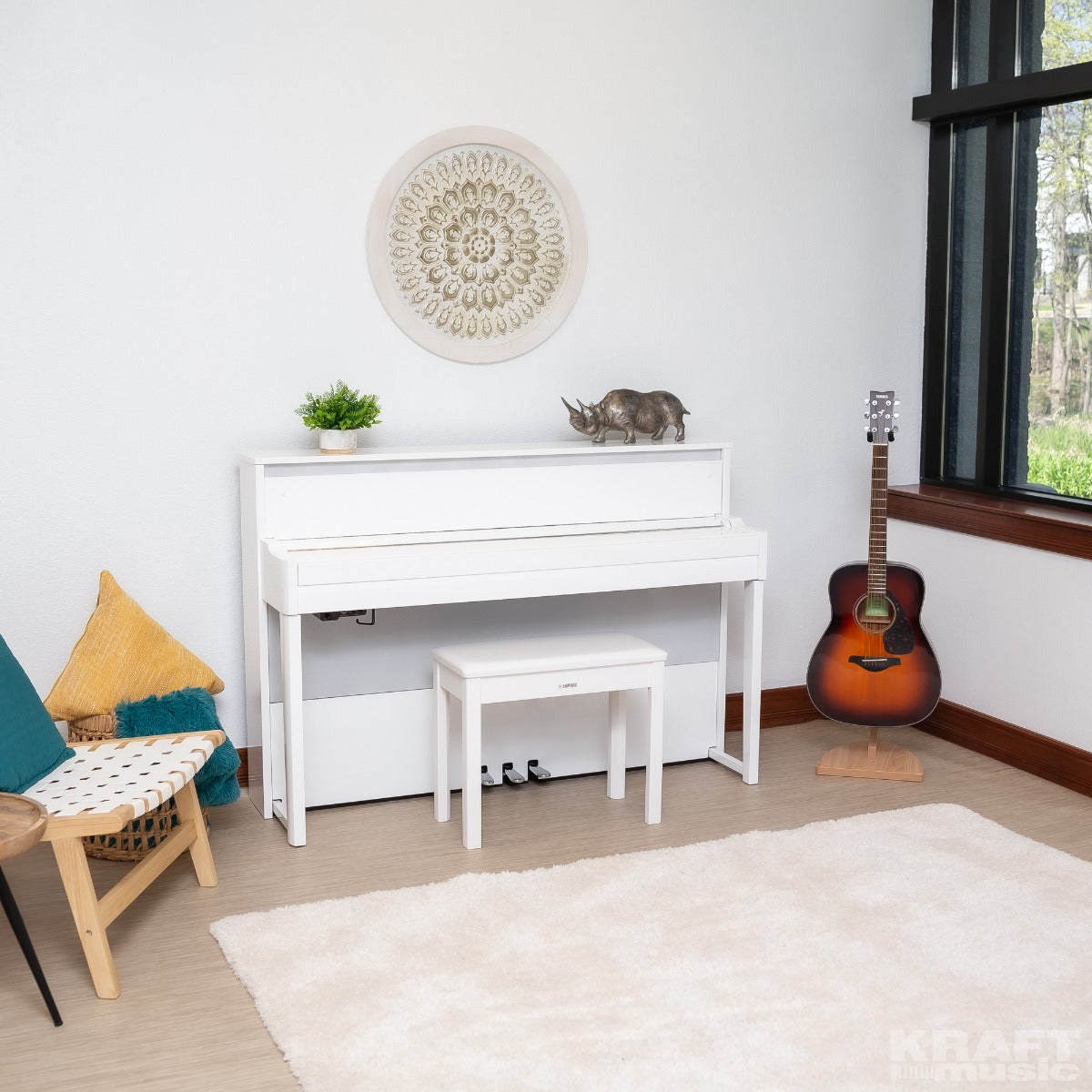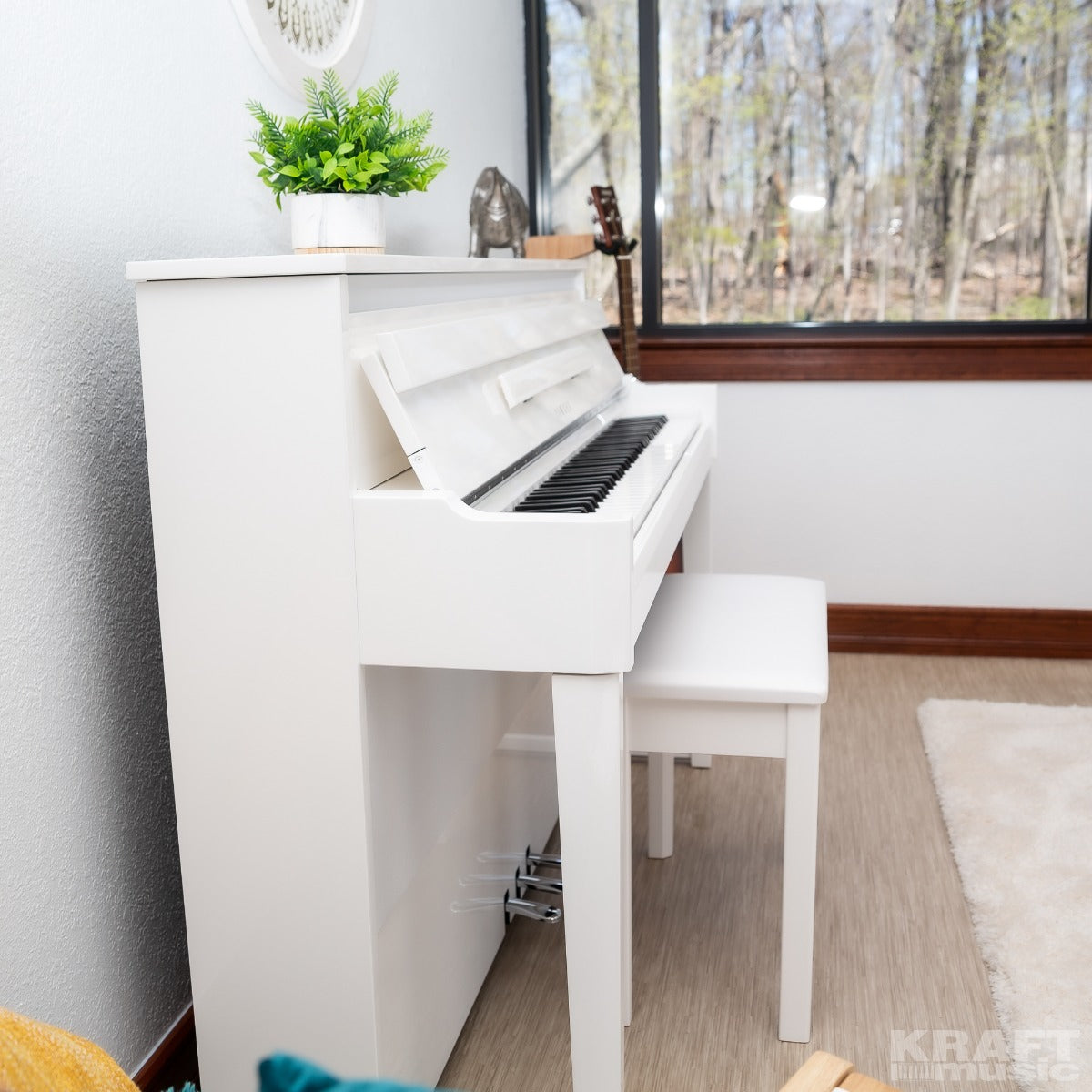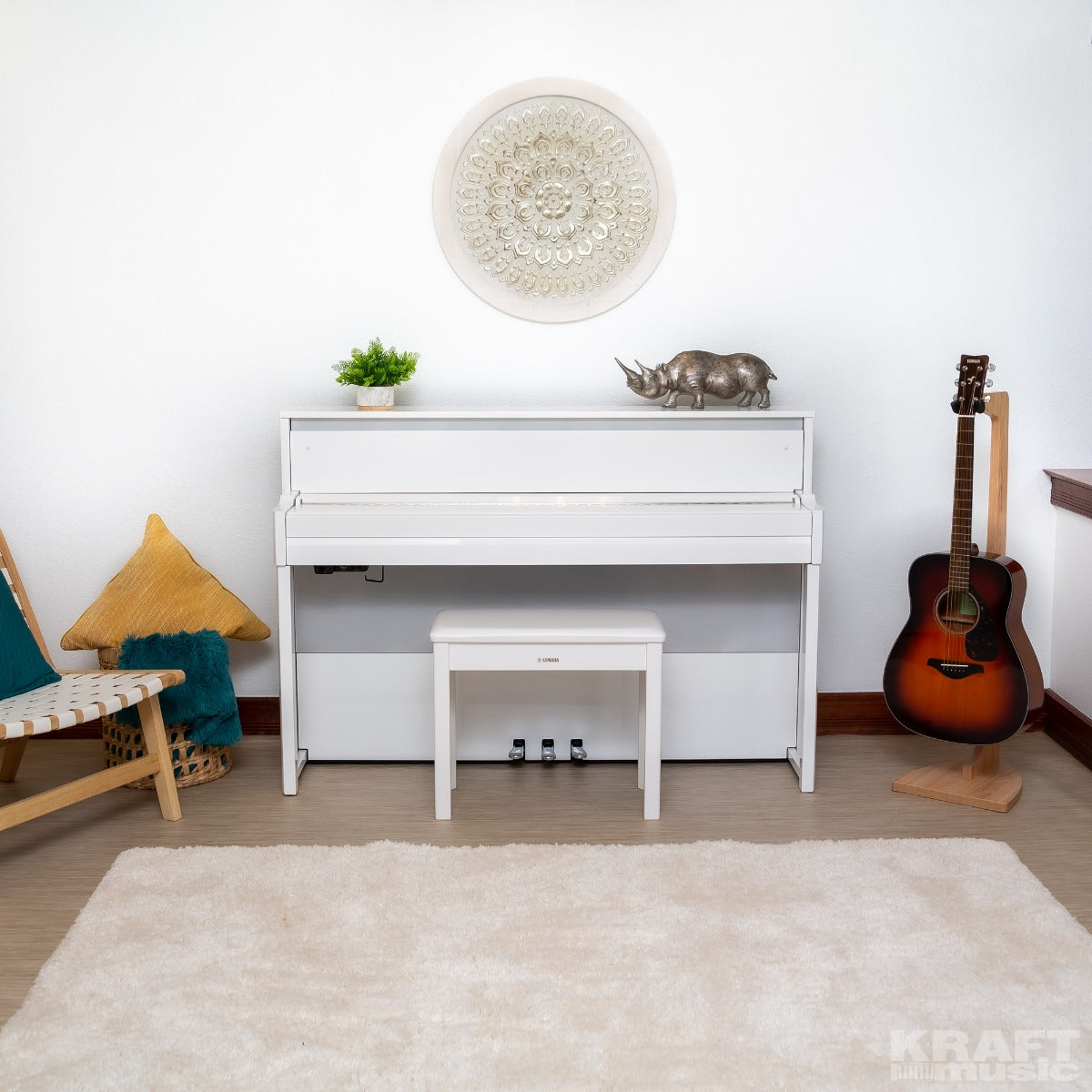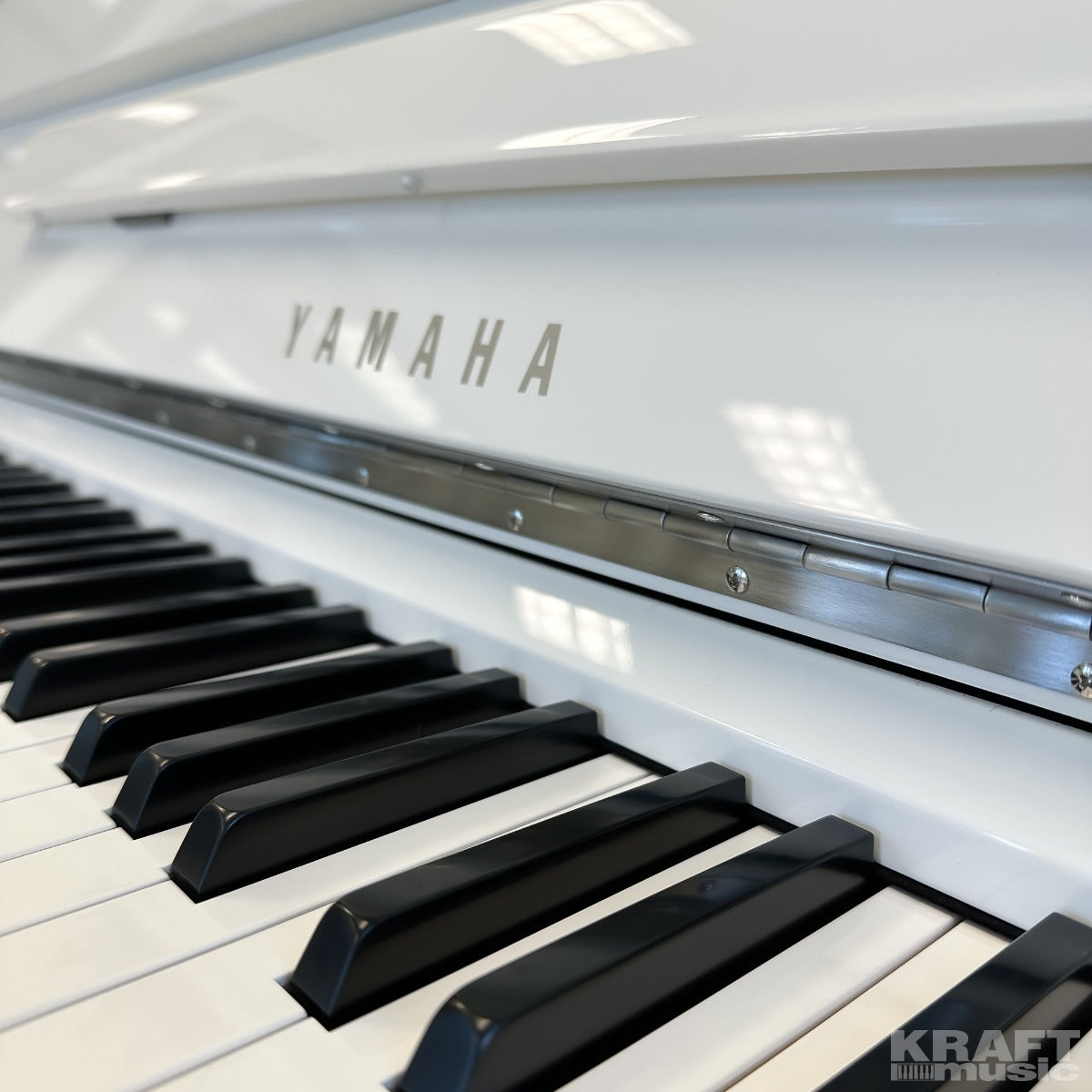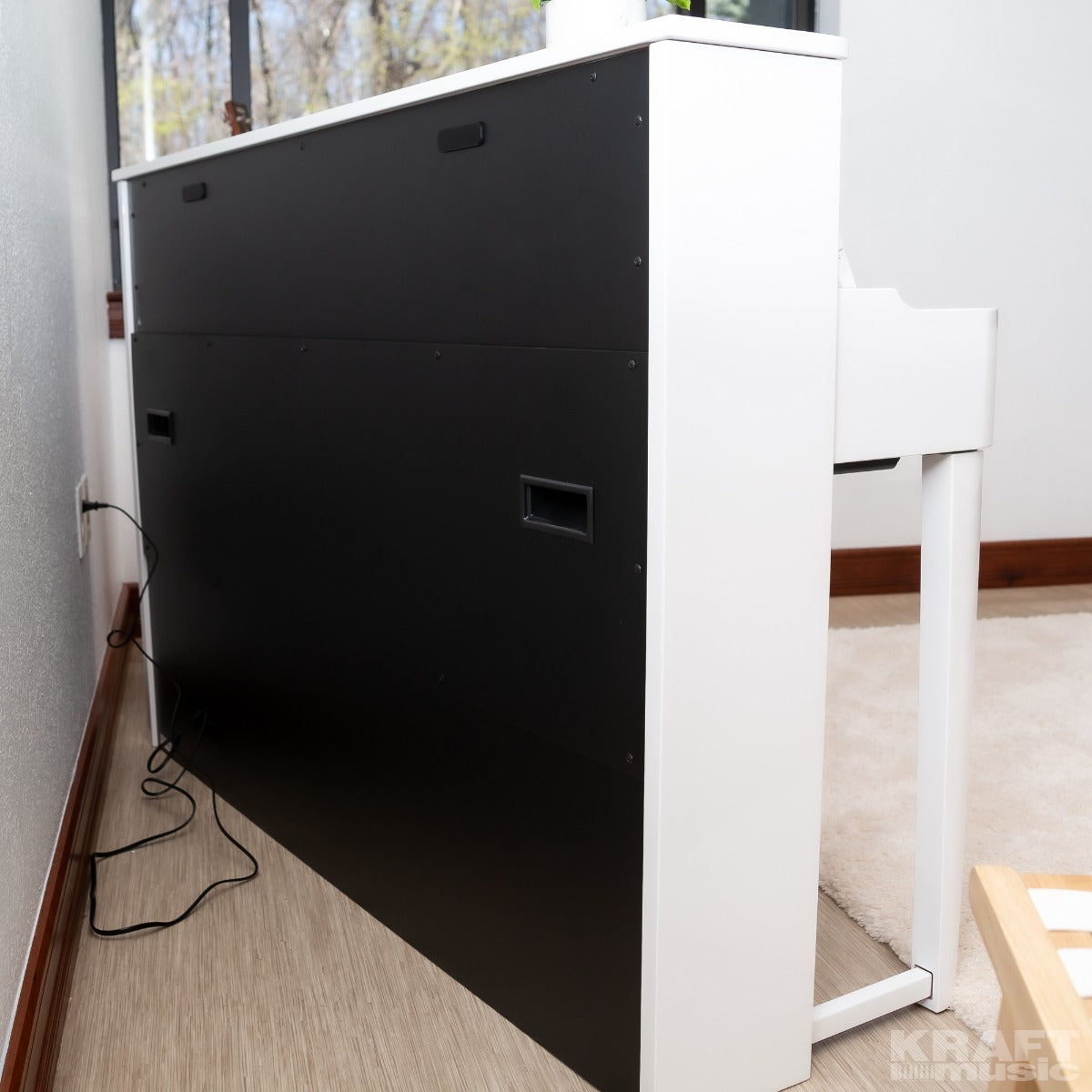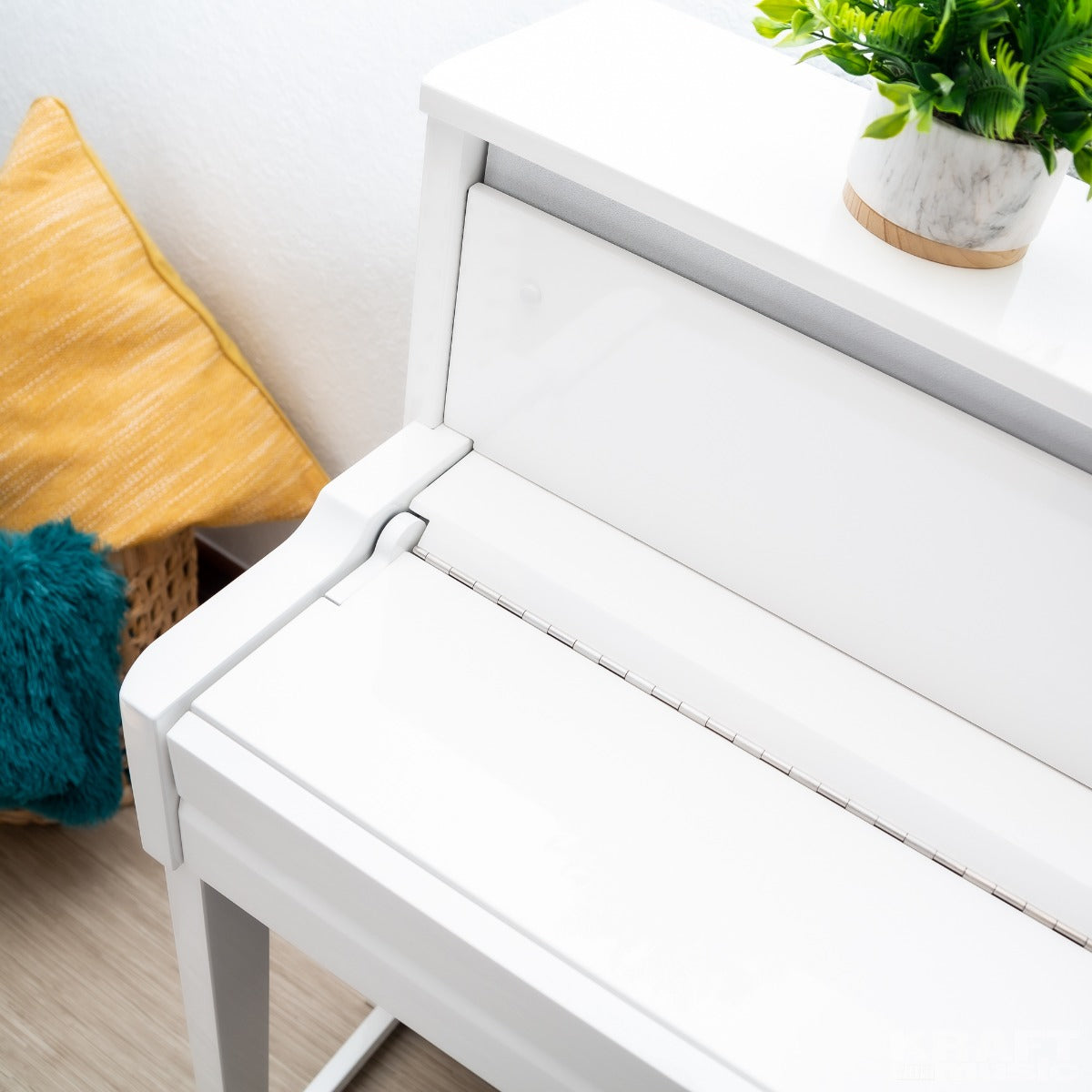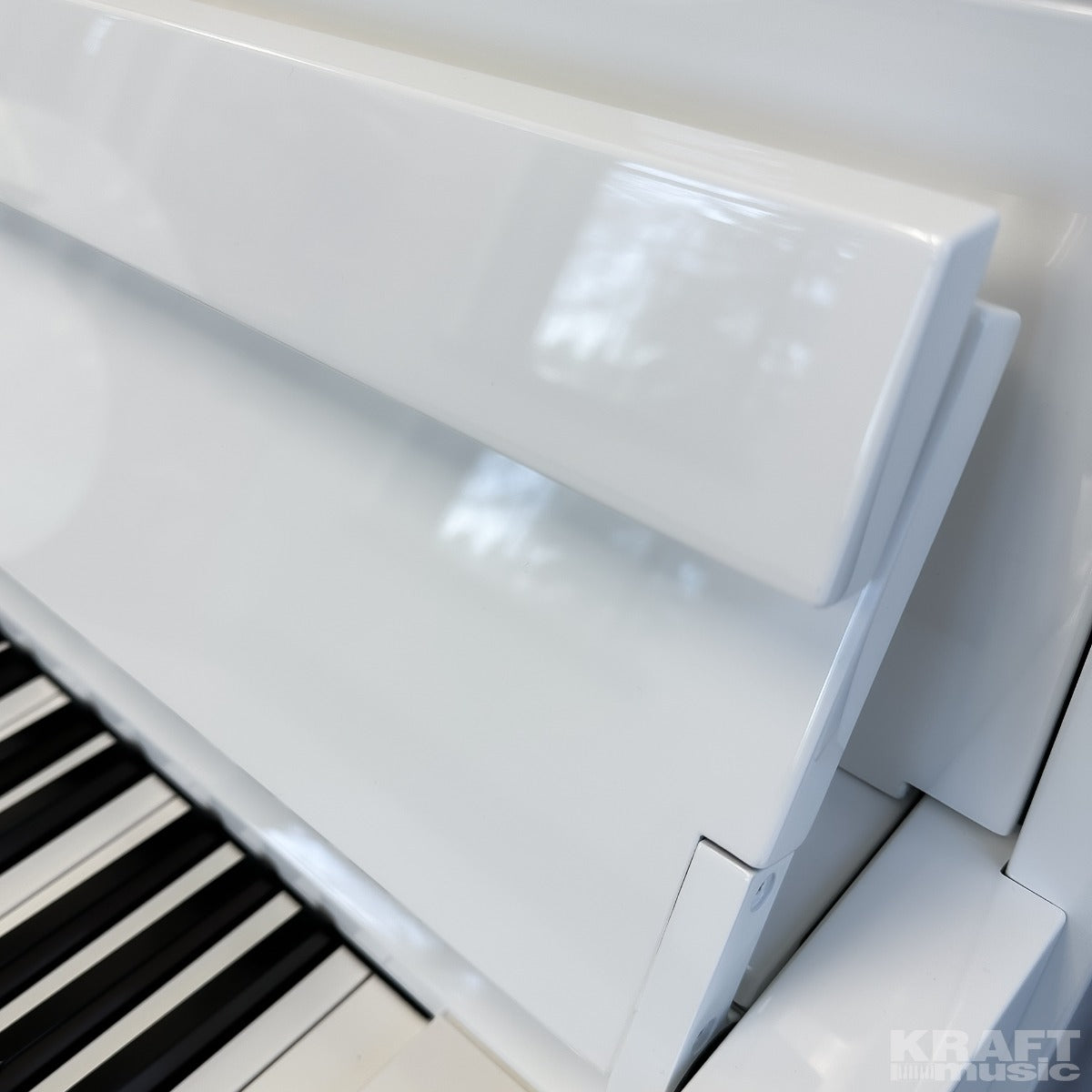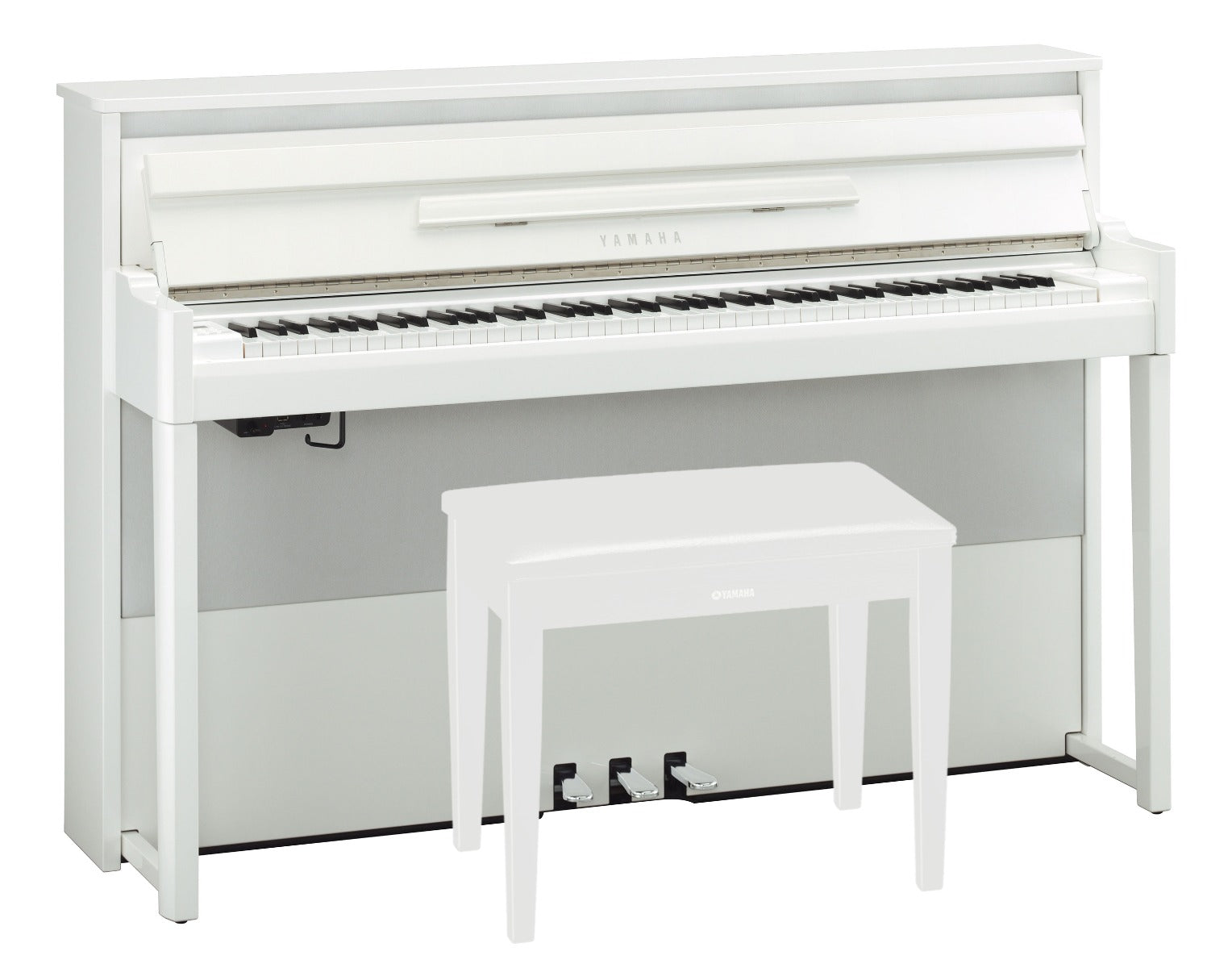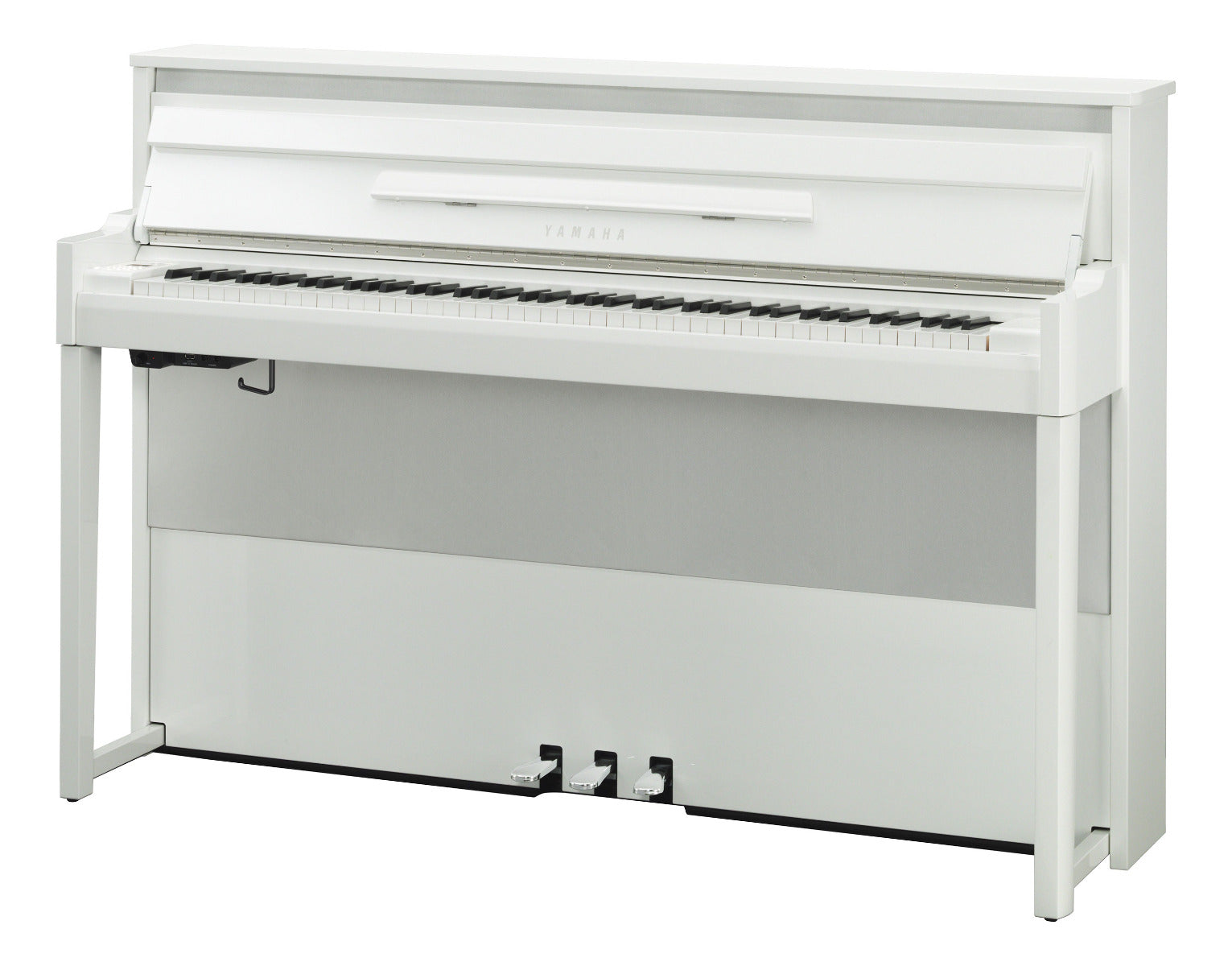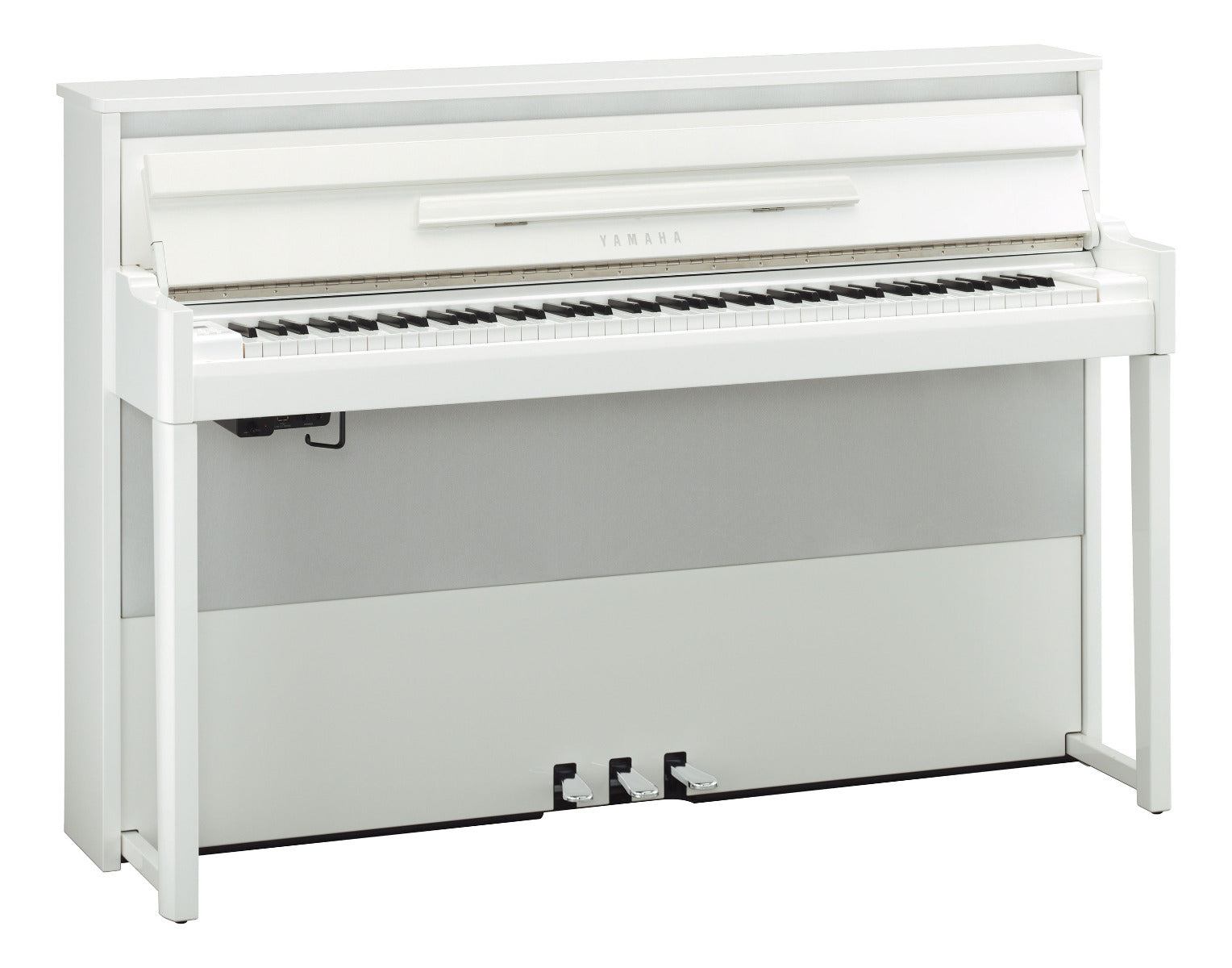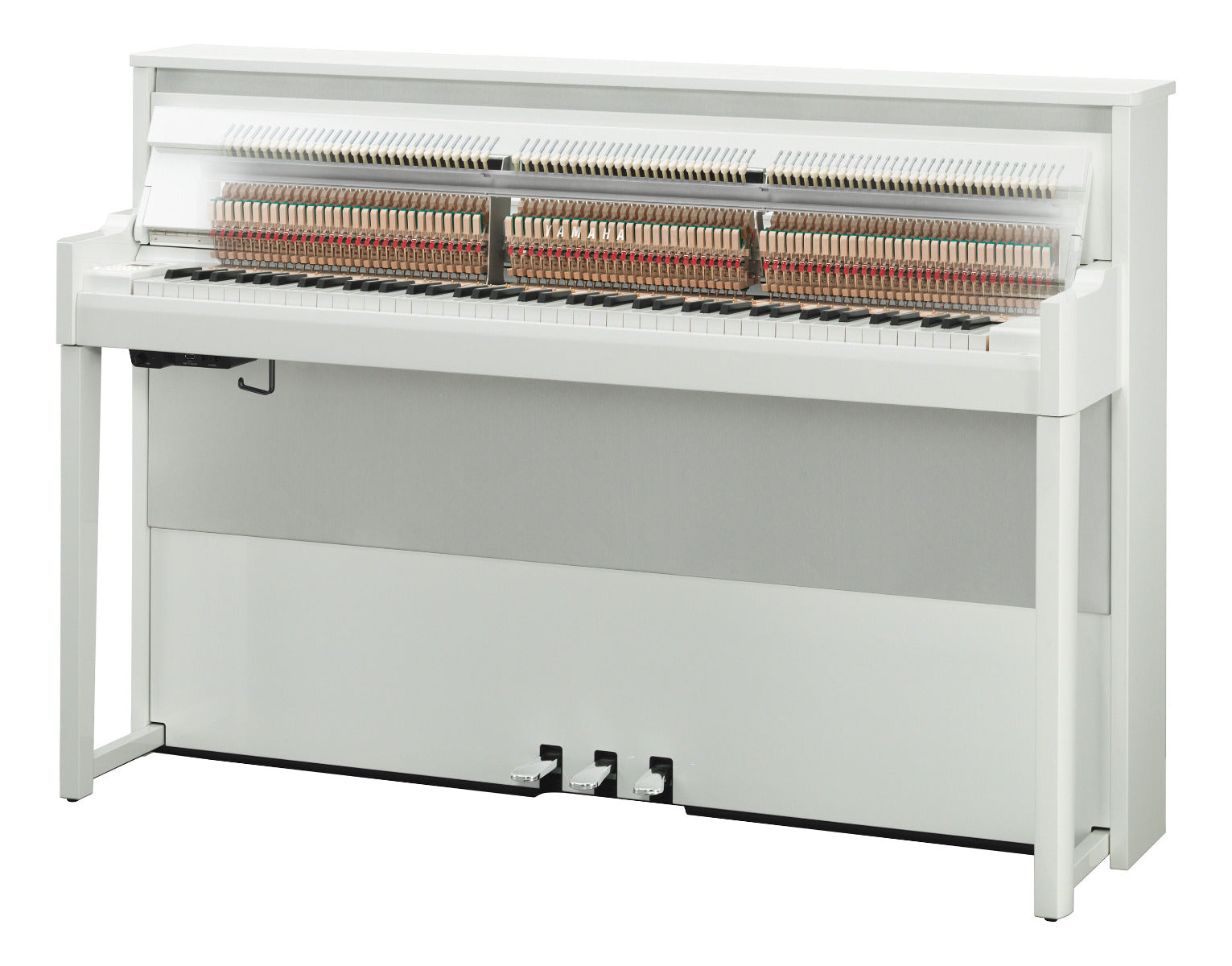 Yamaha AvantGrand NU1X Hybrid Piano - Polished White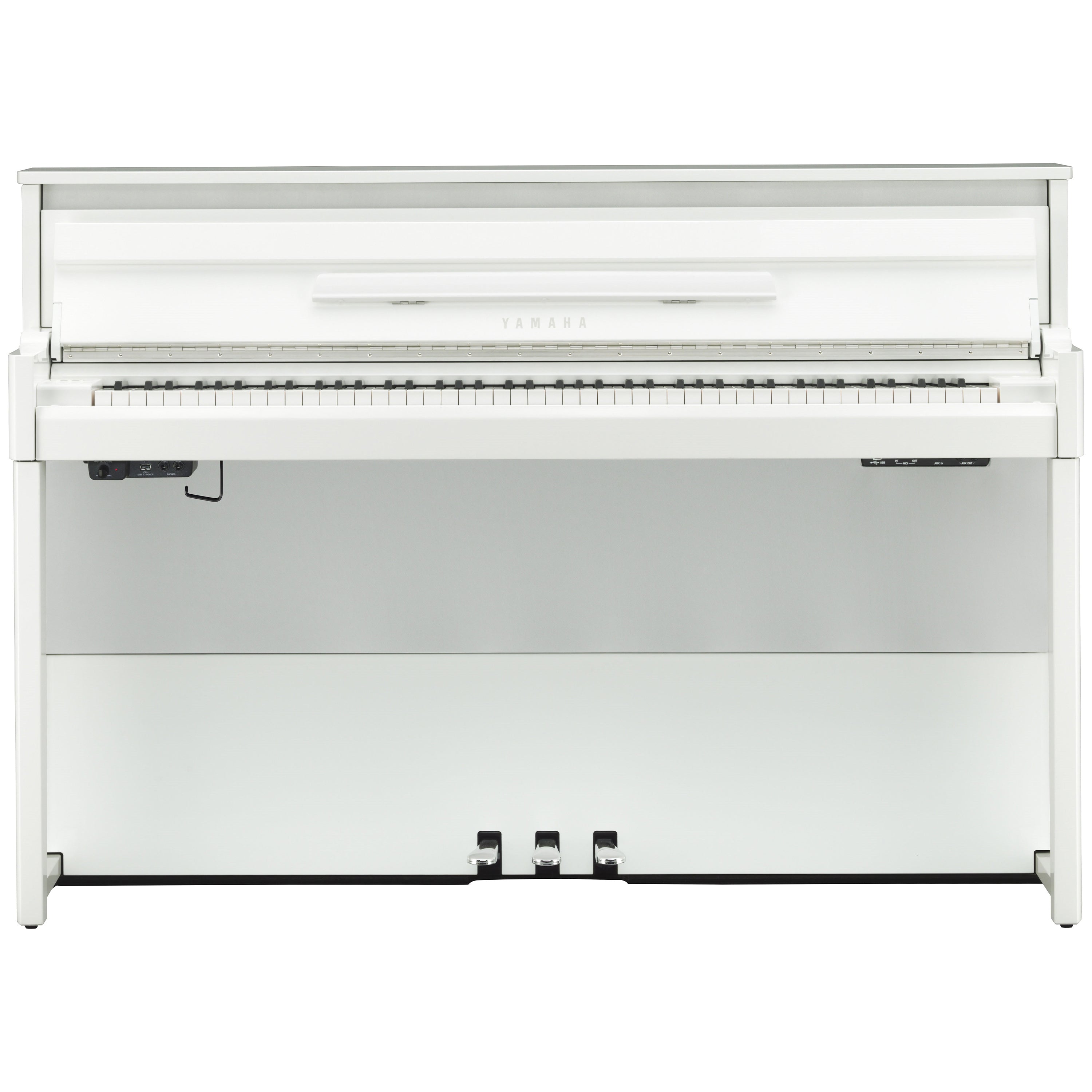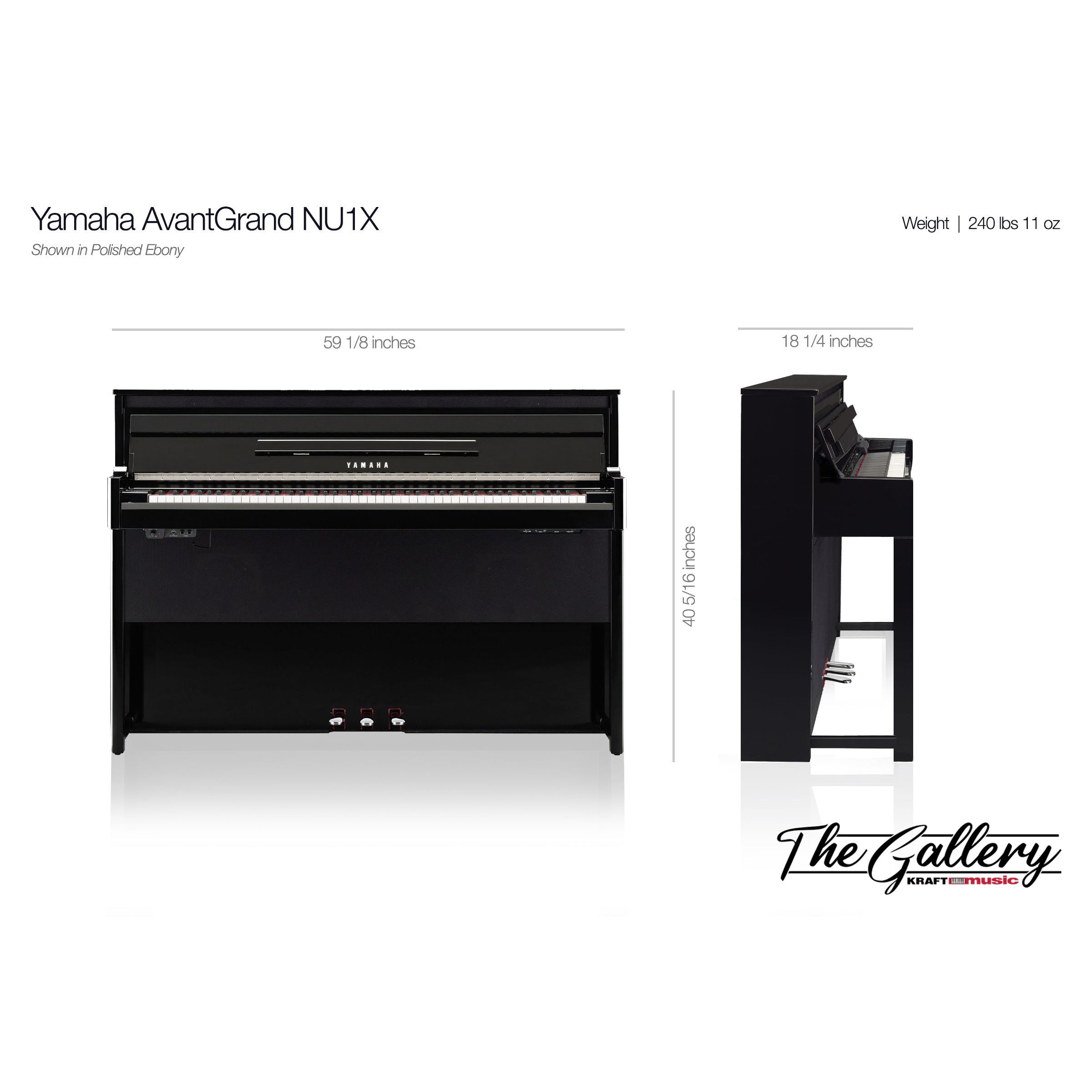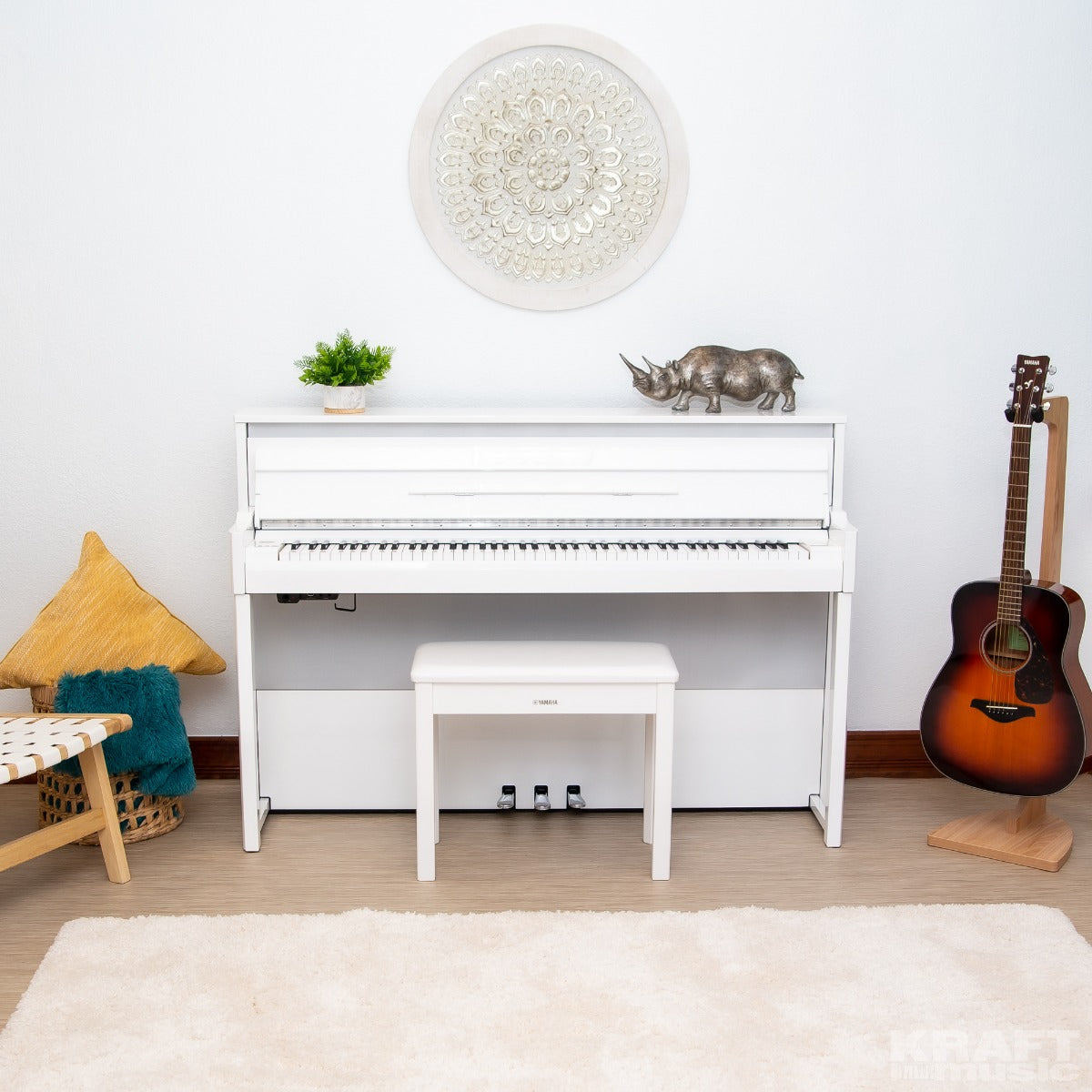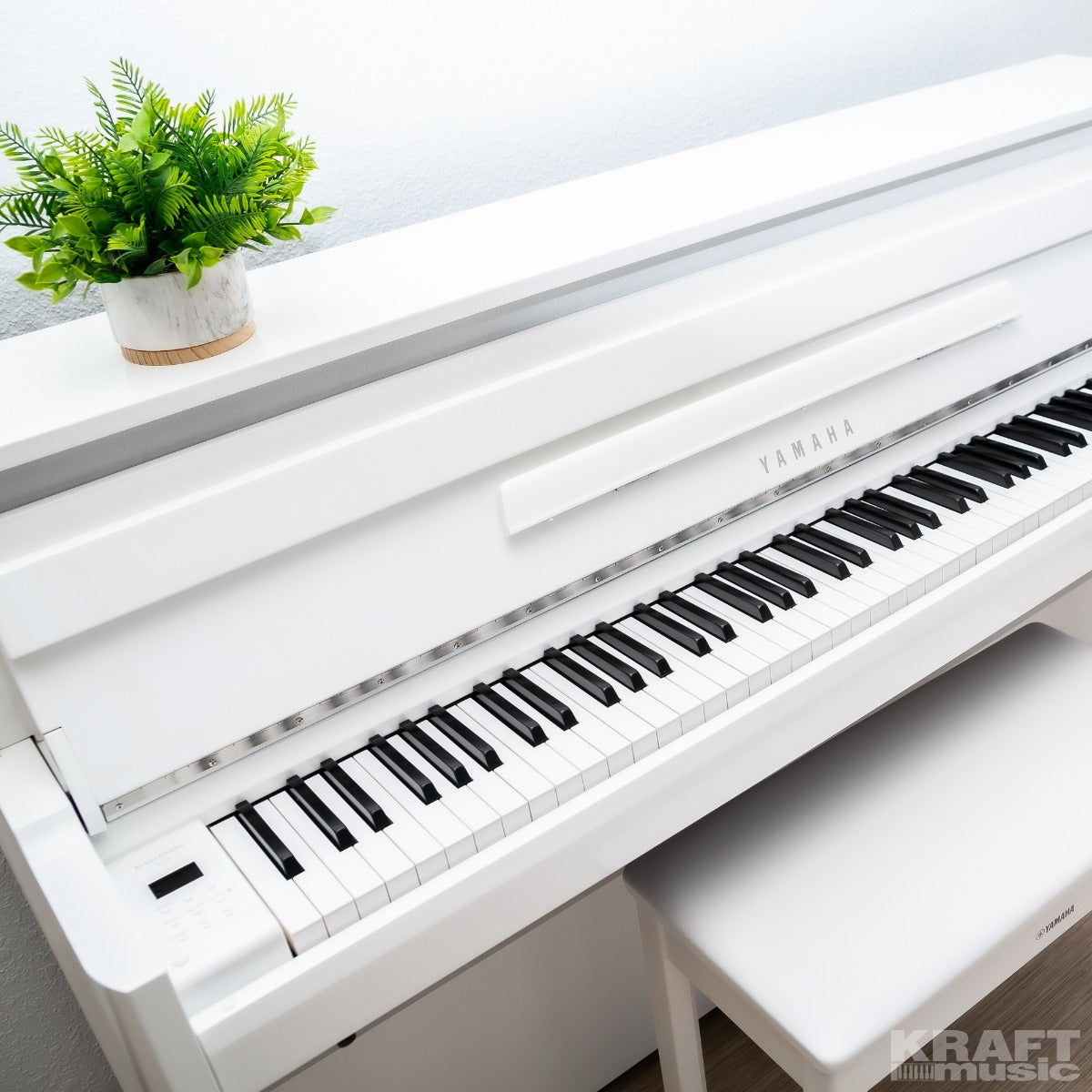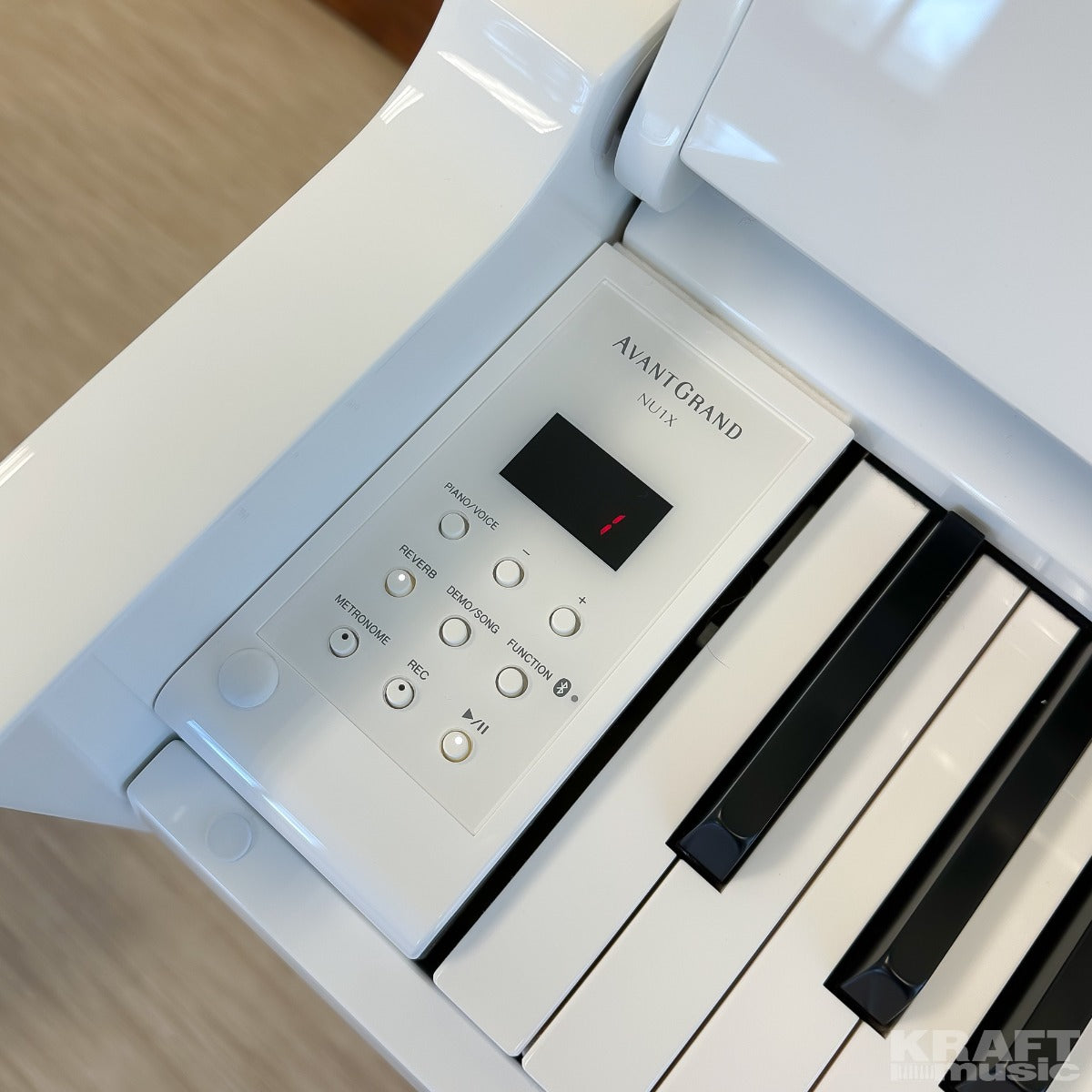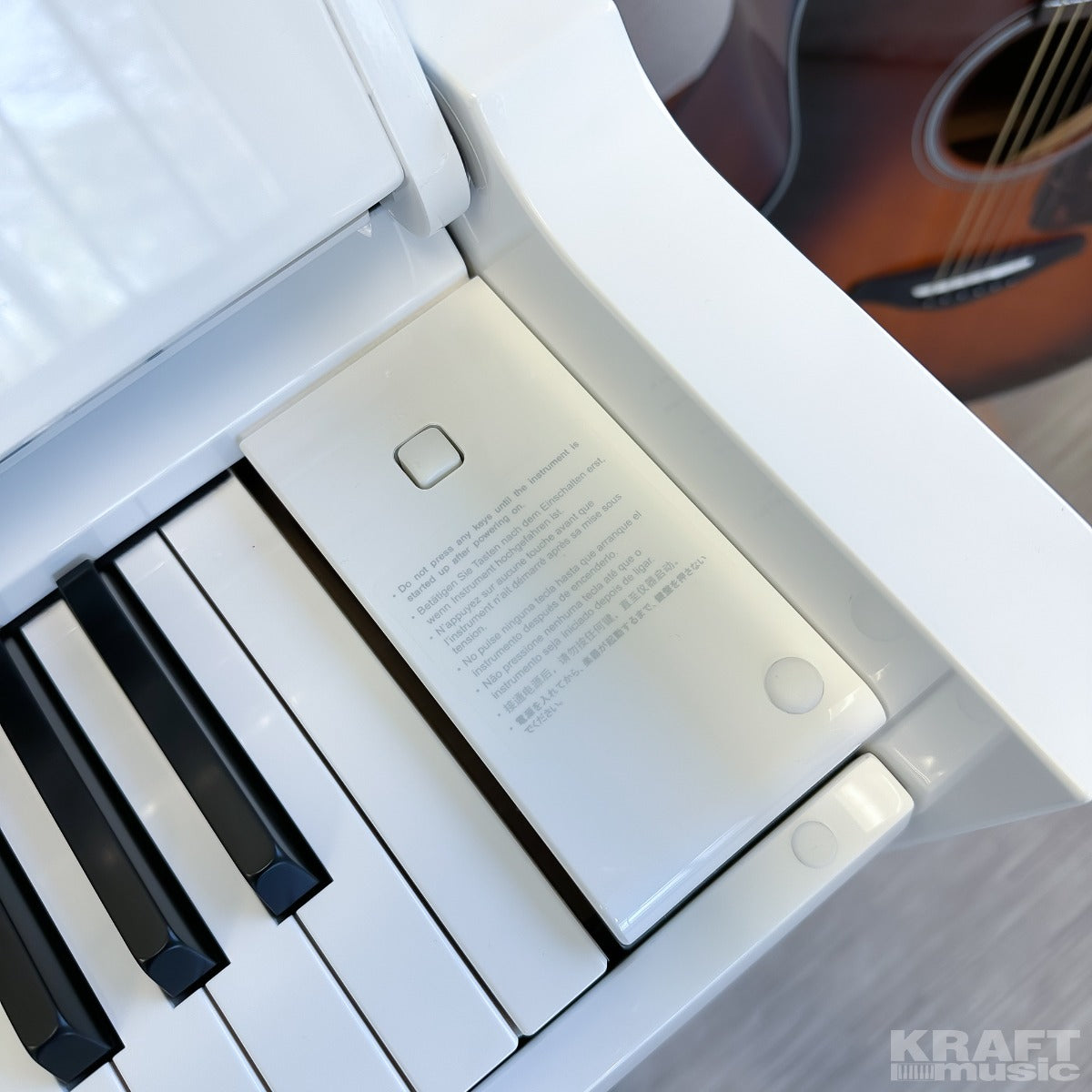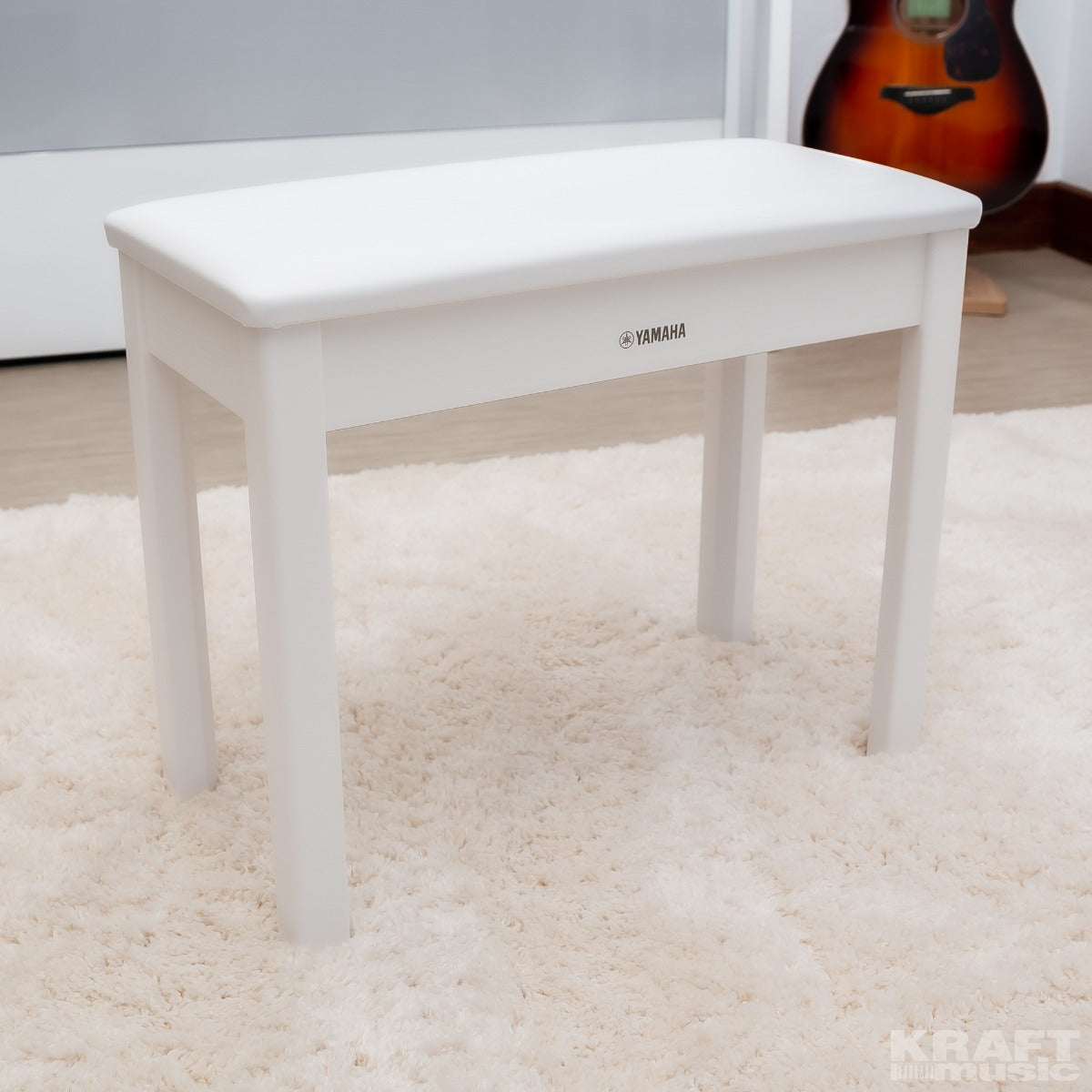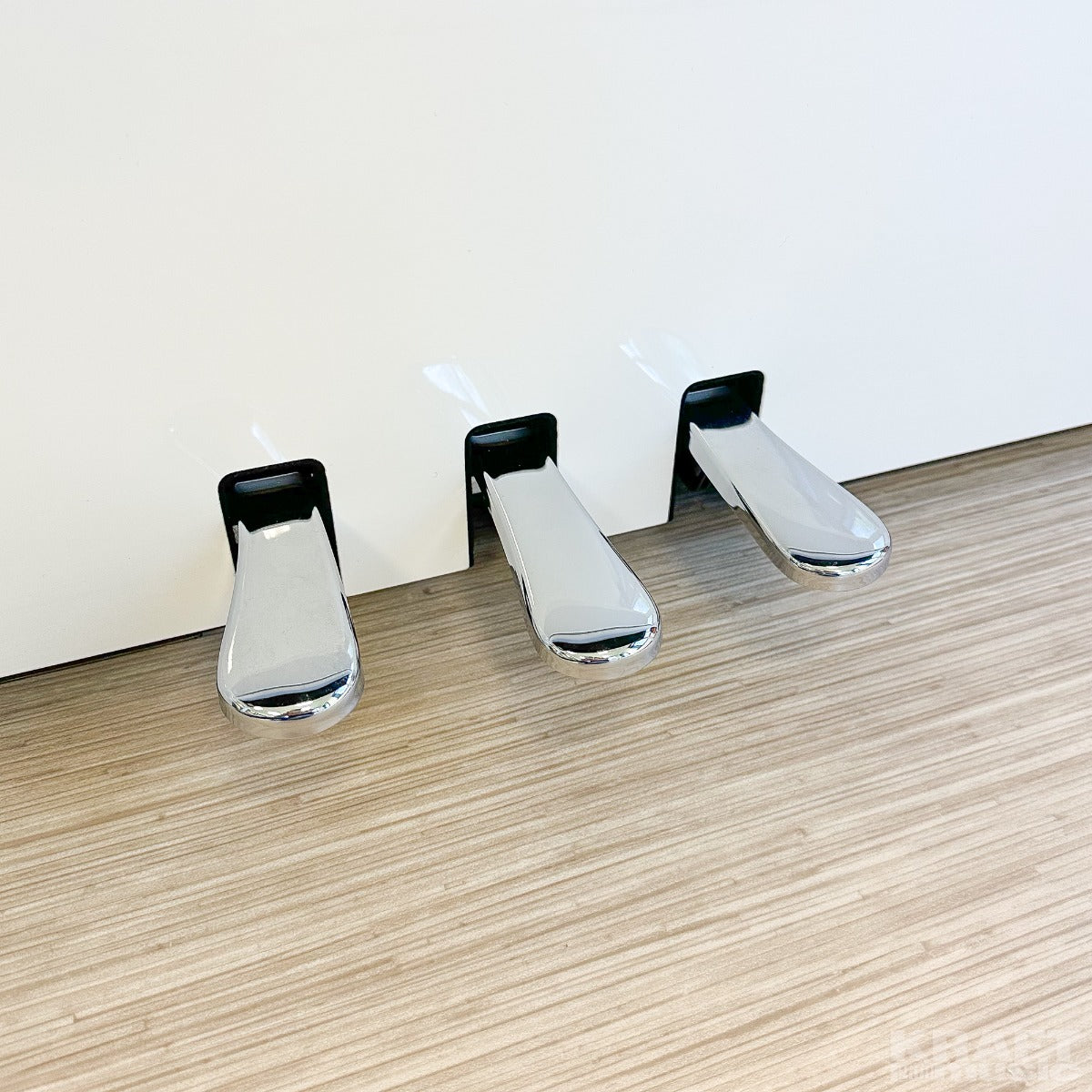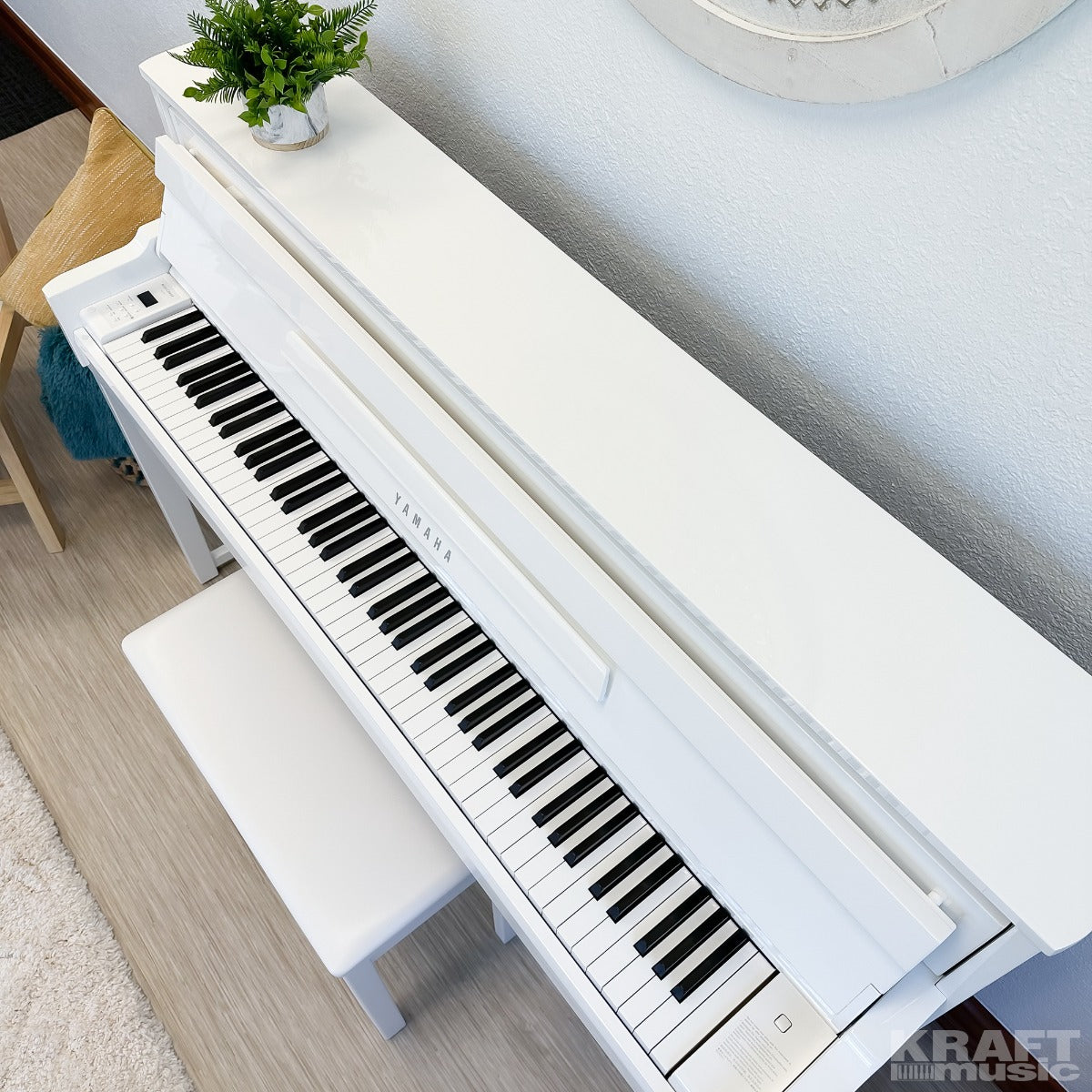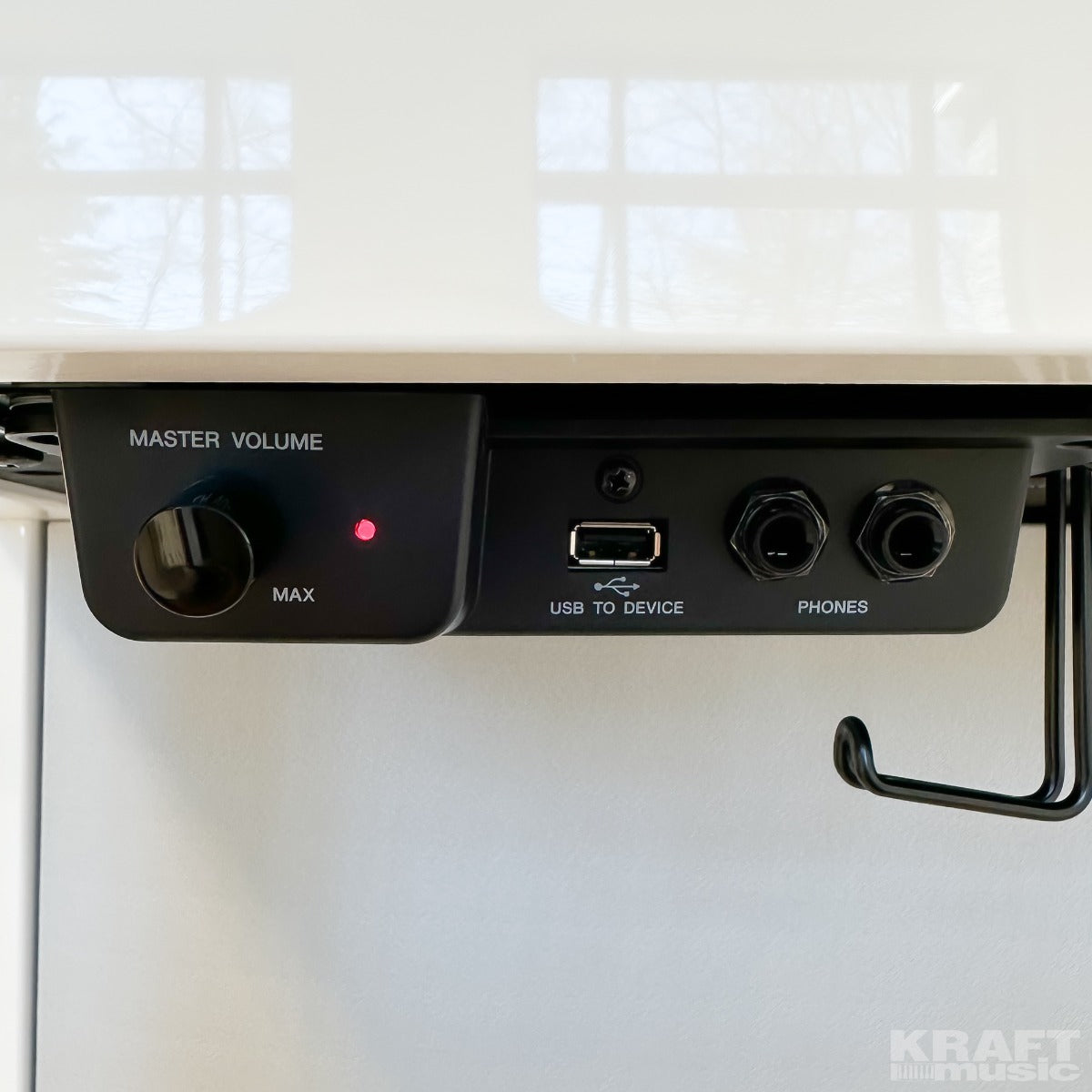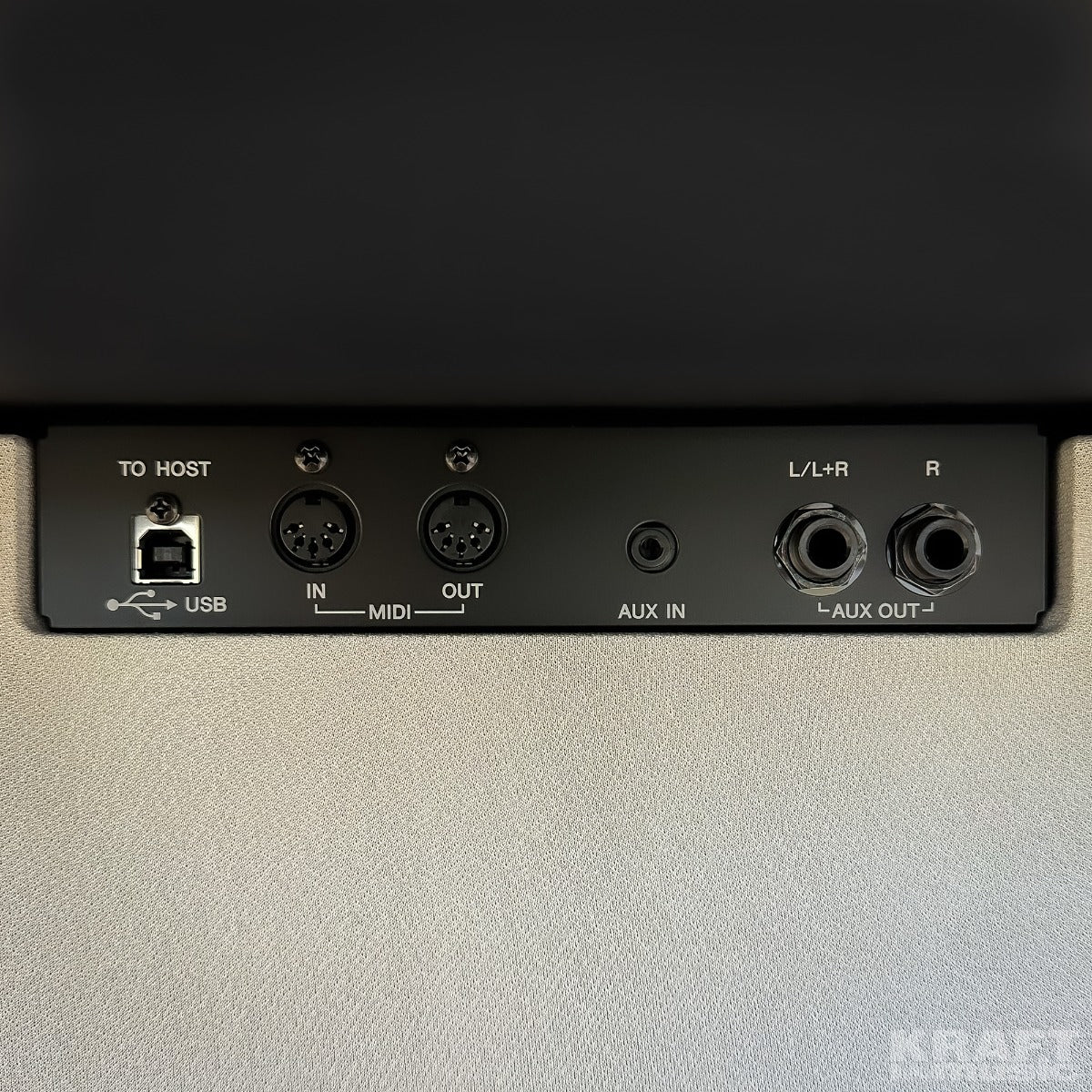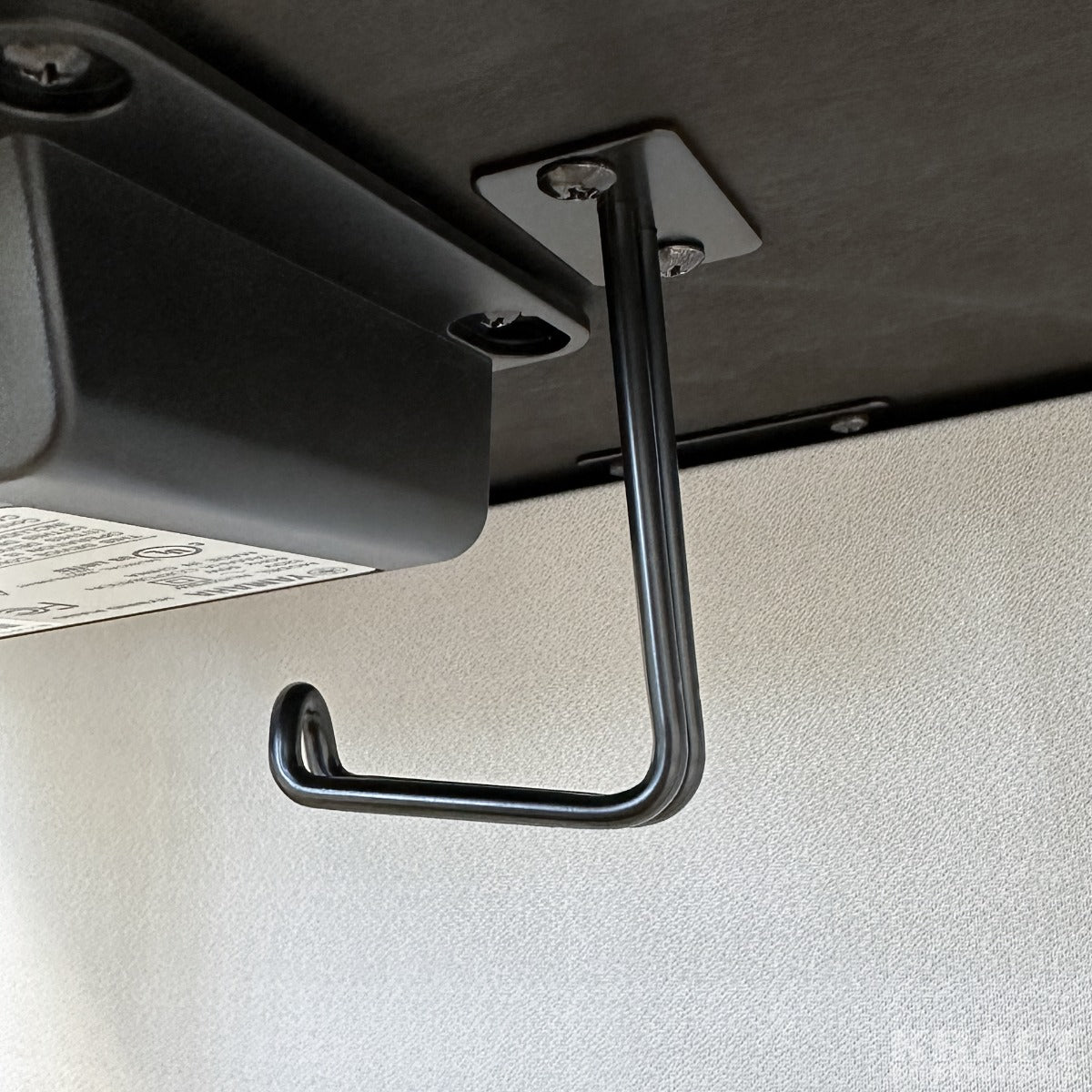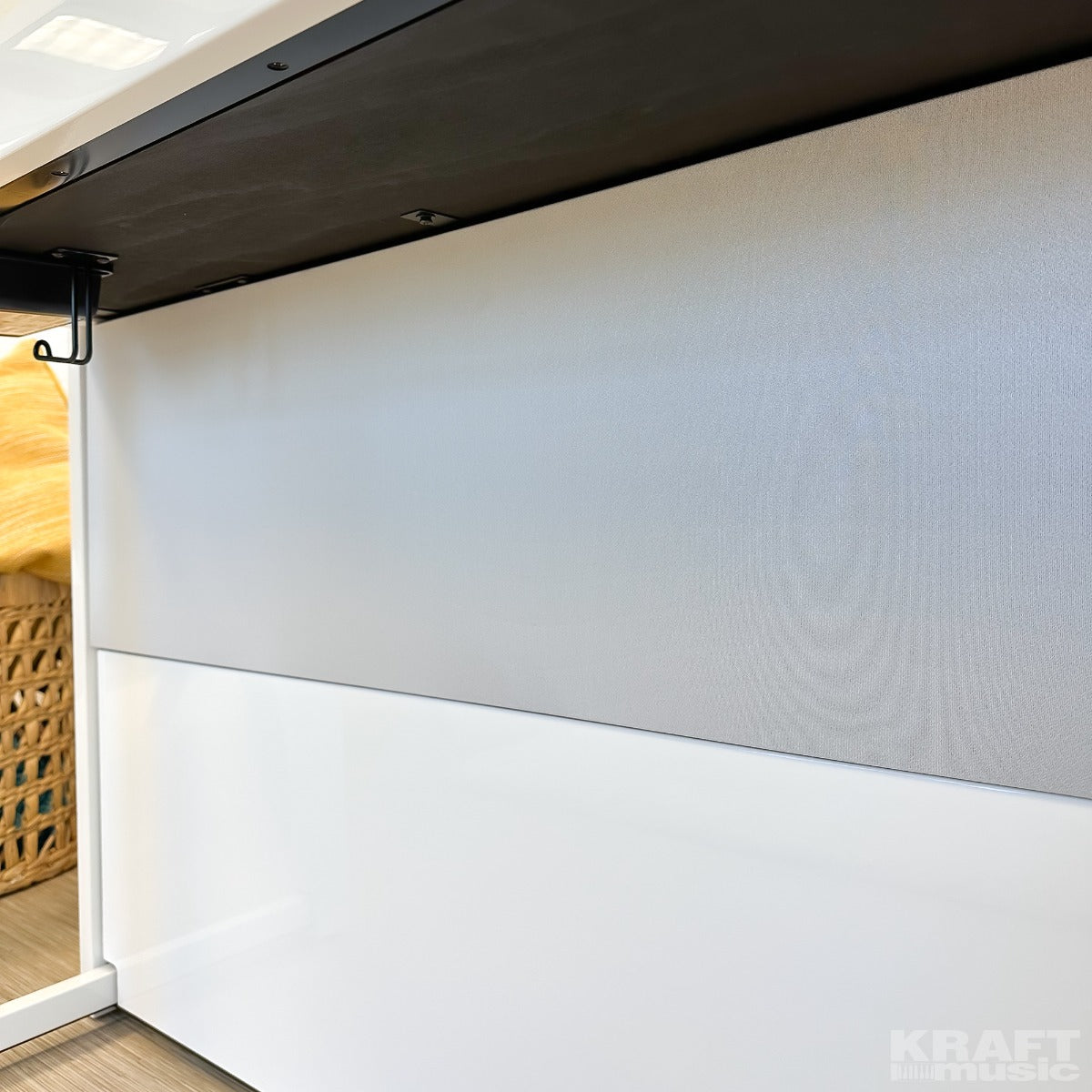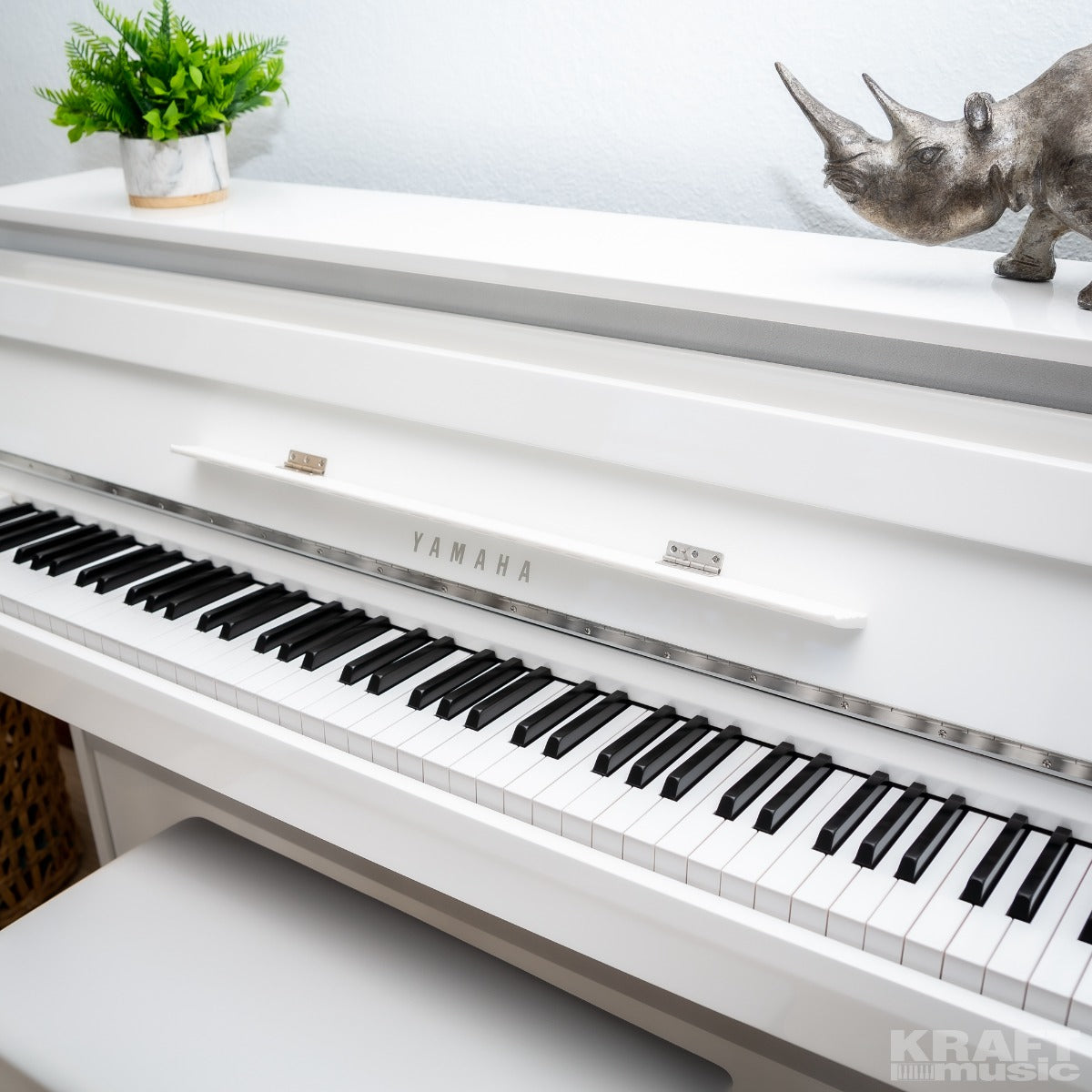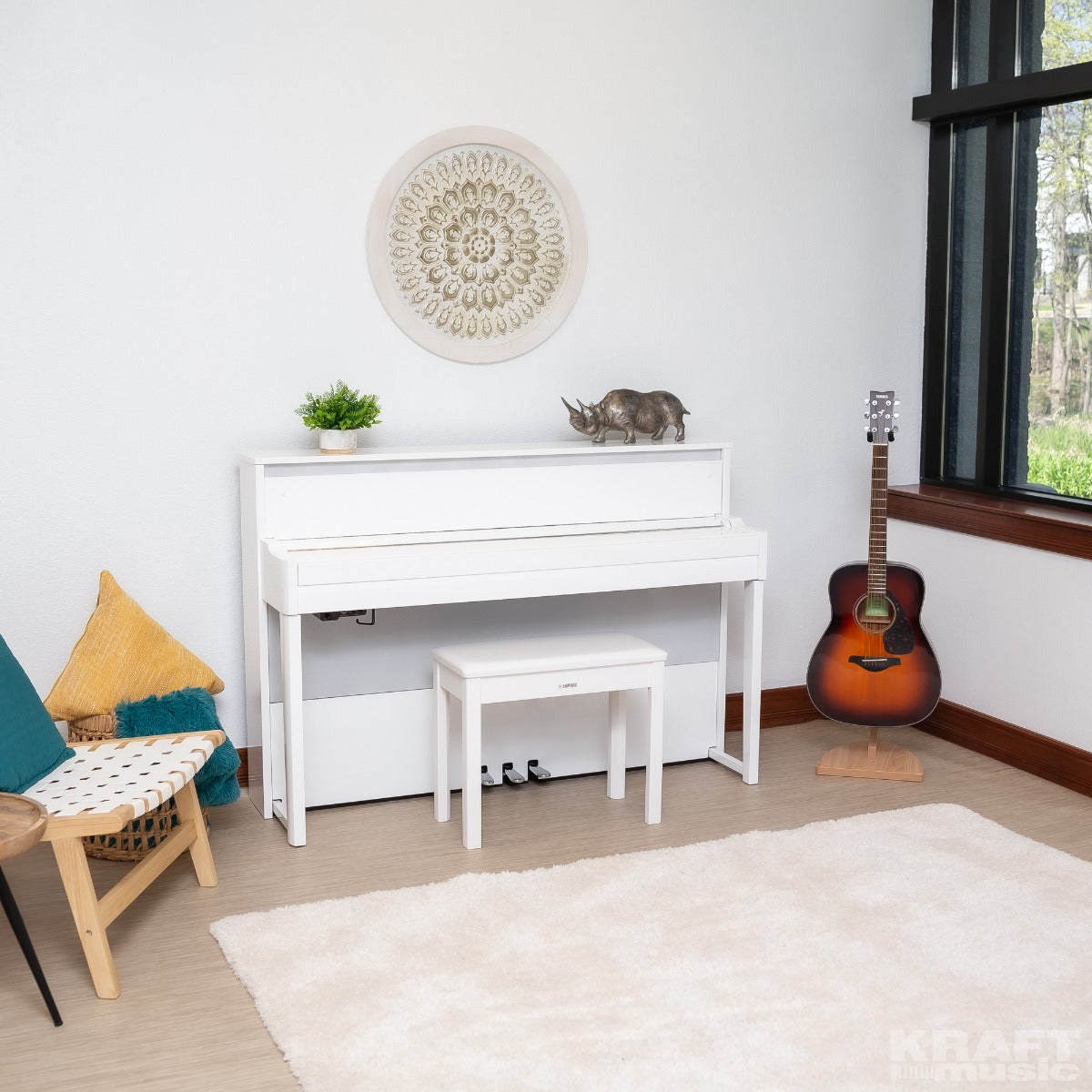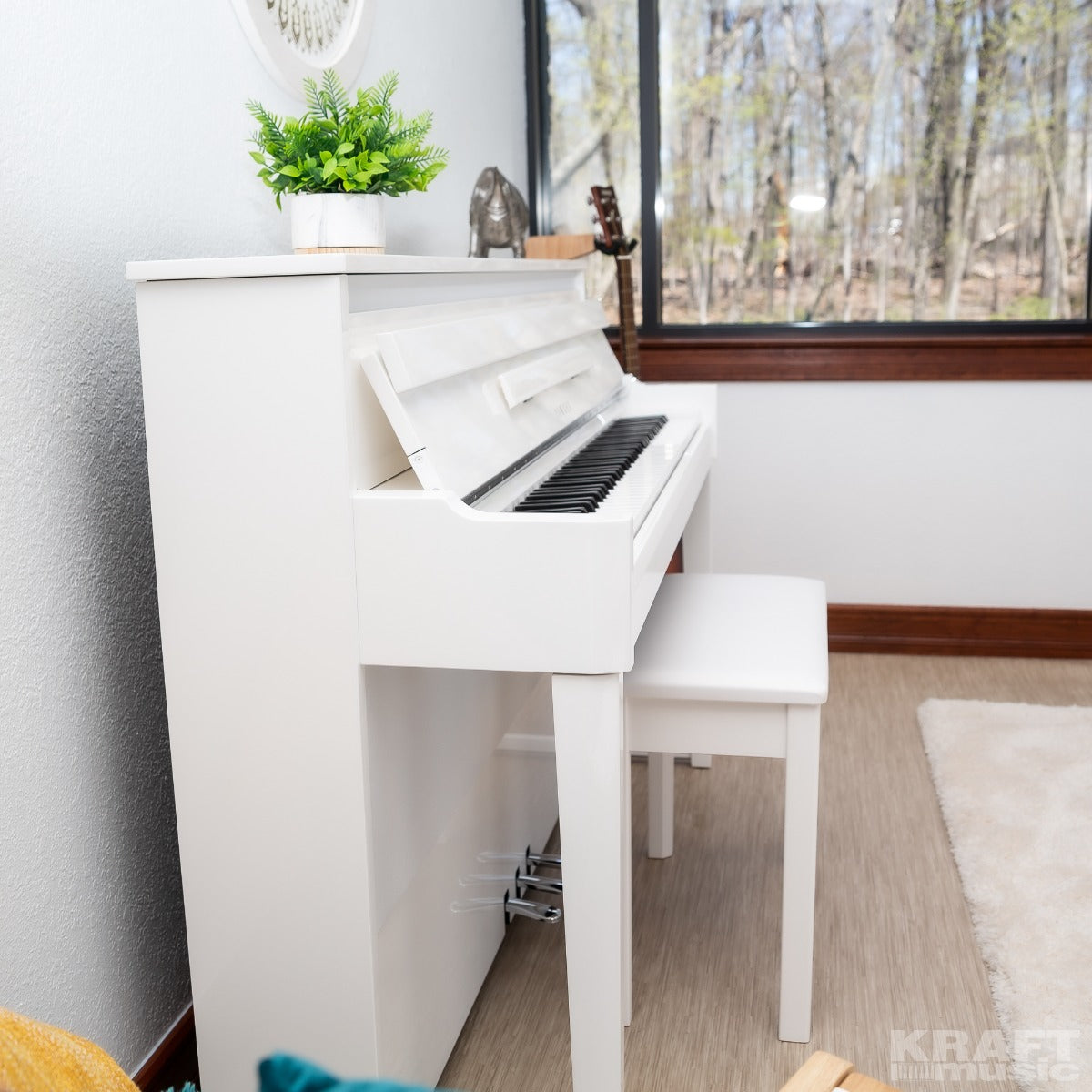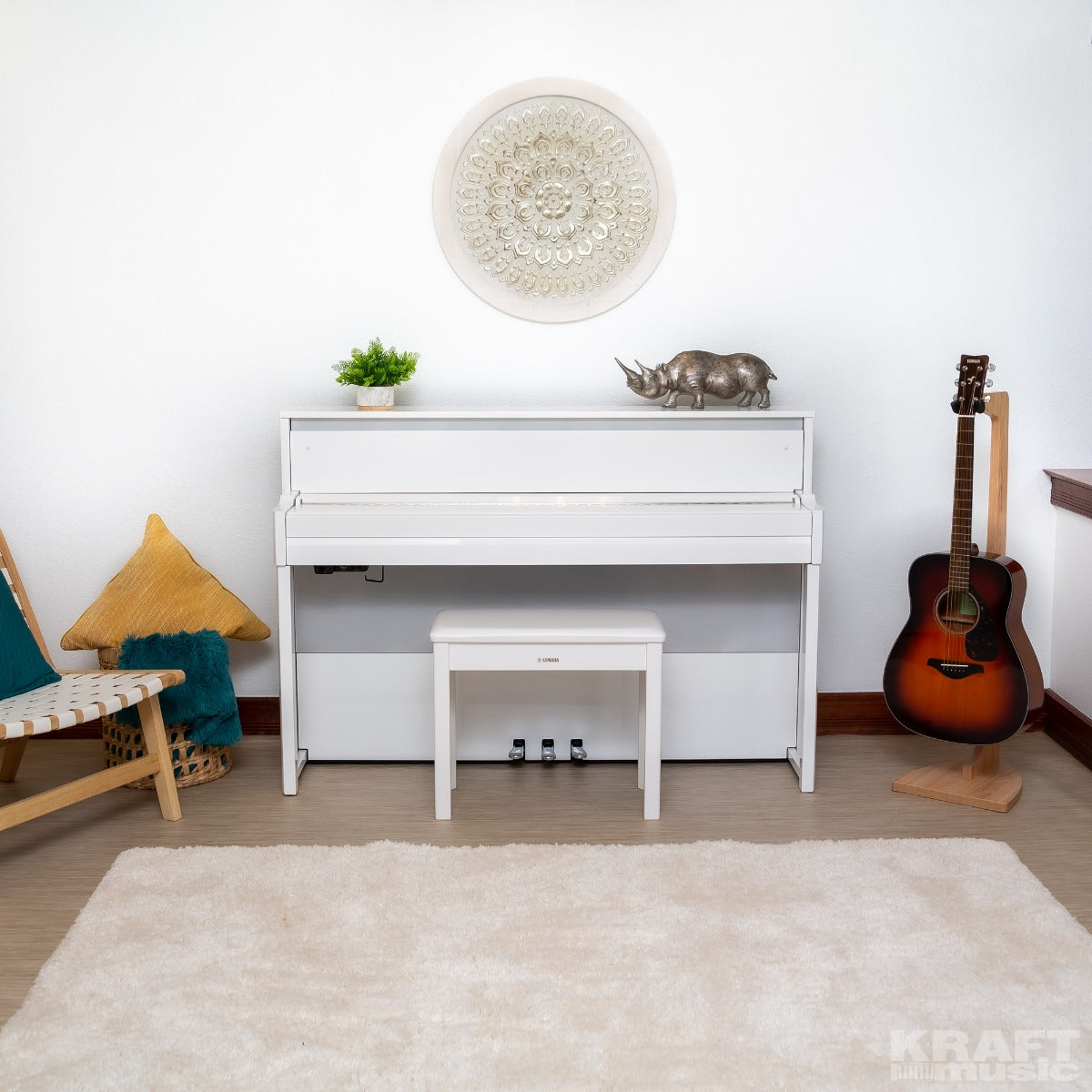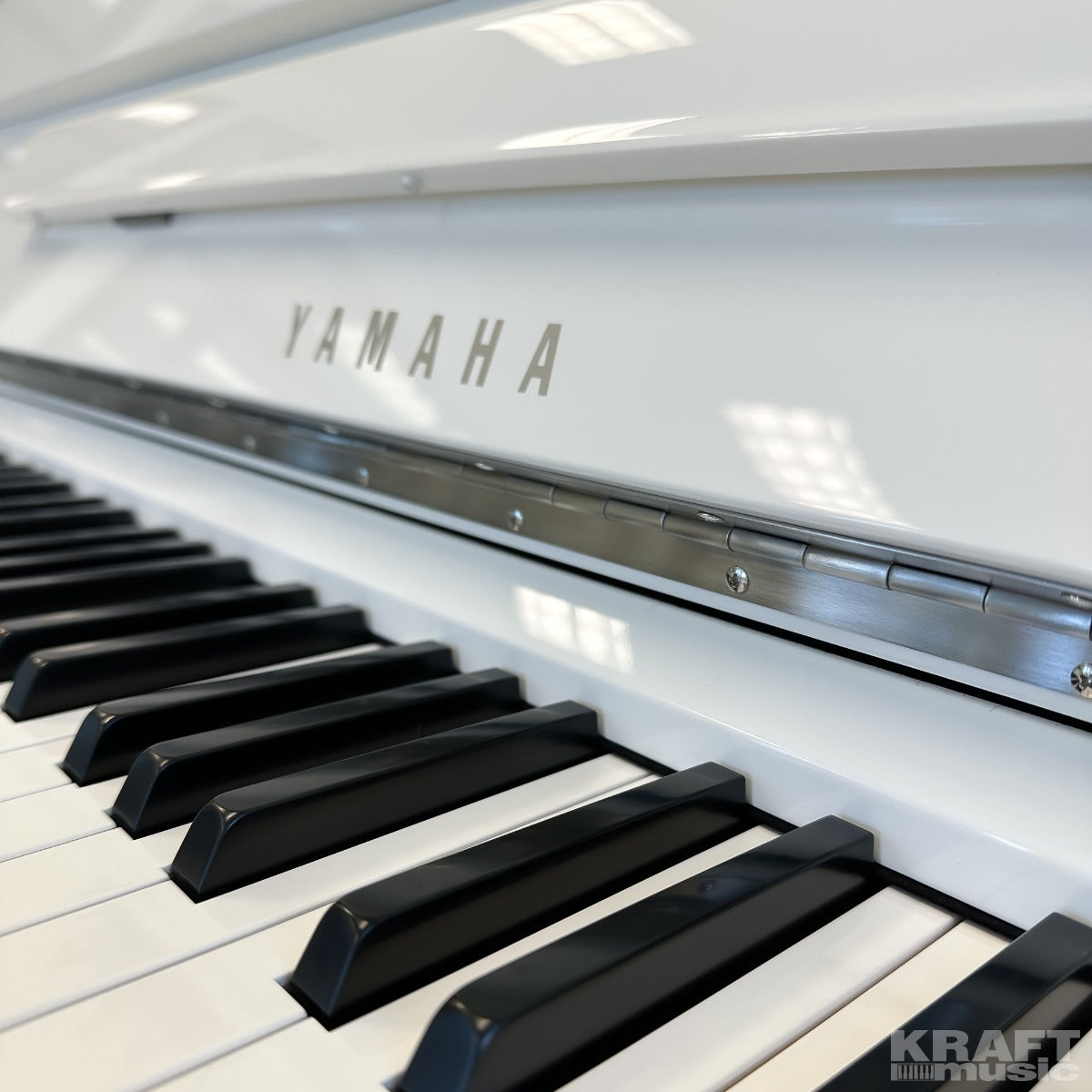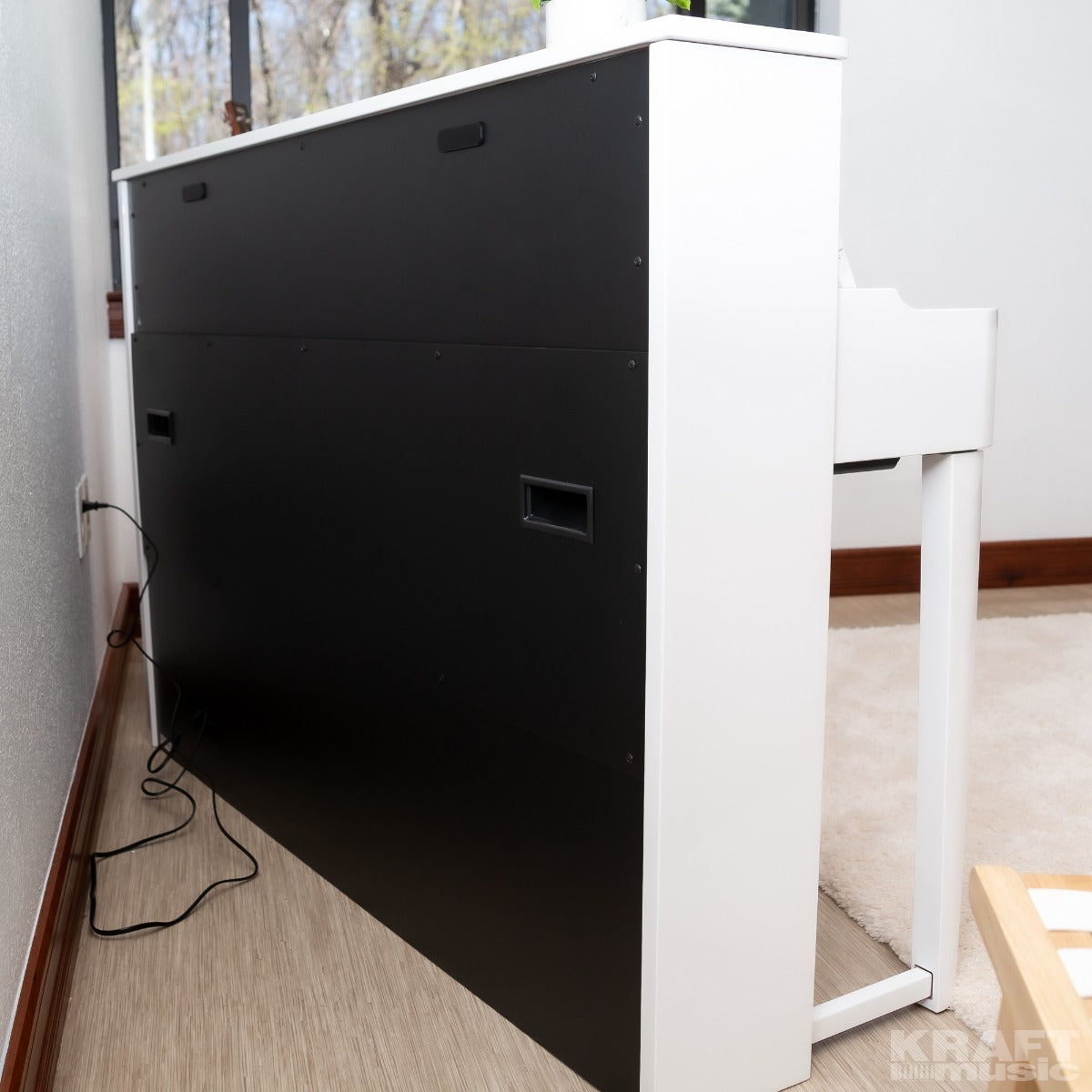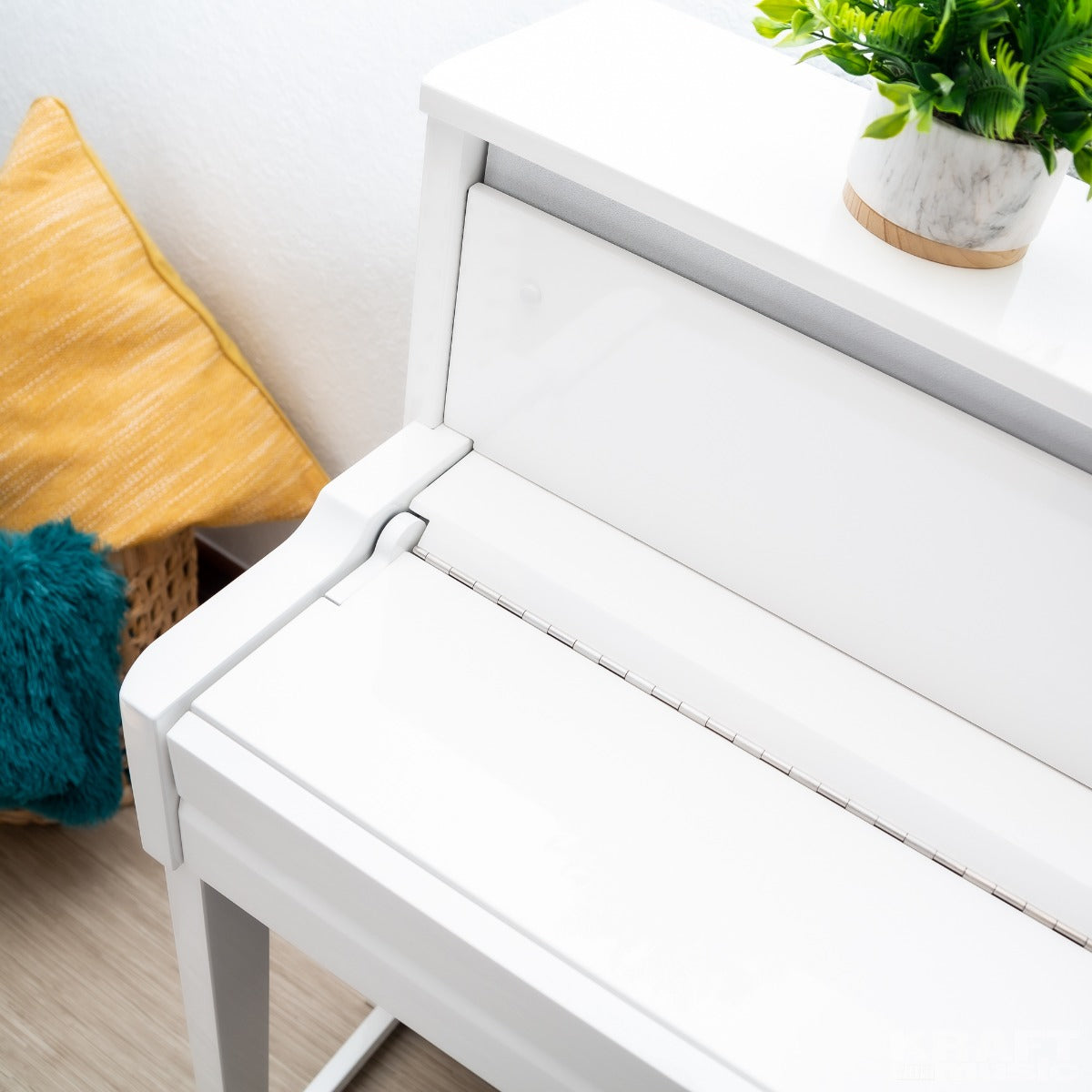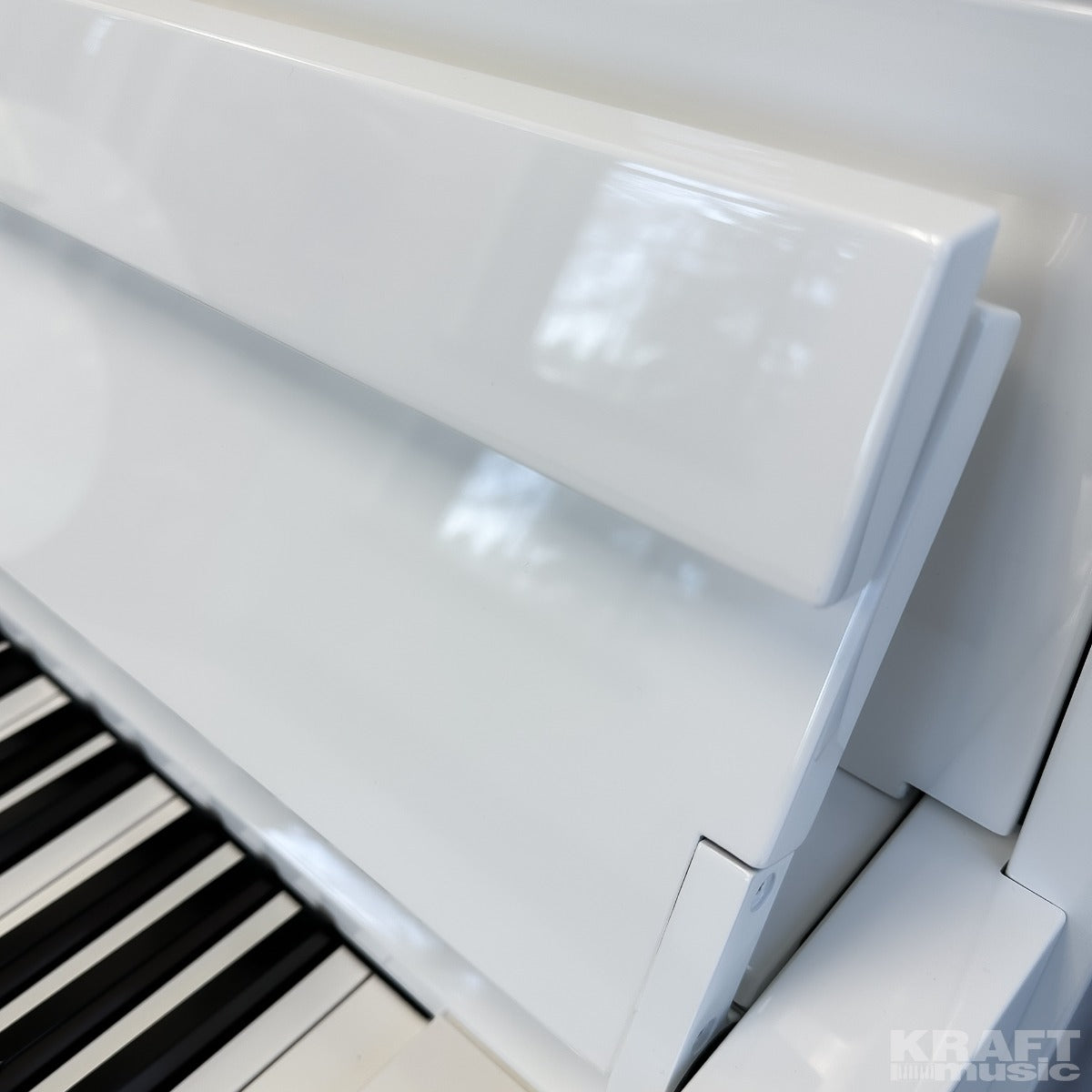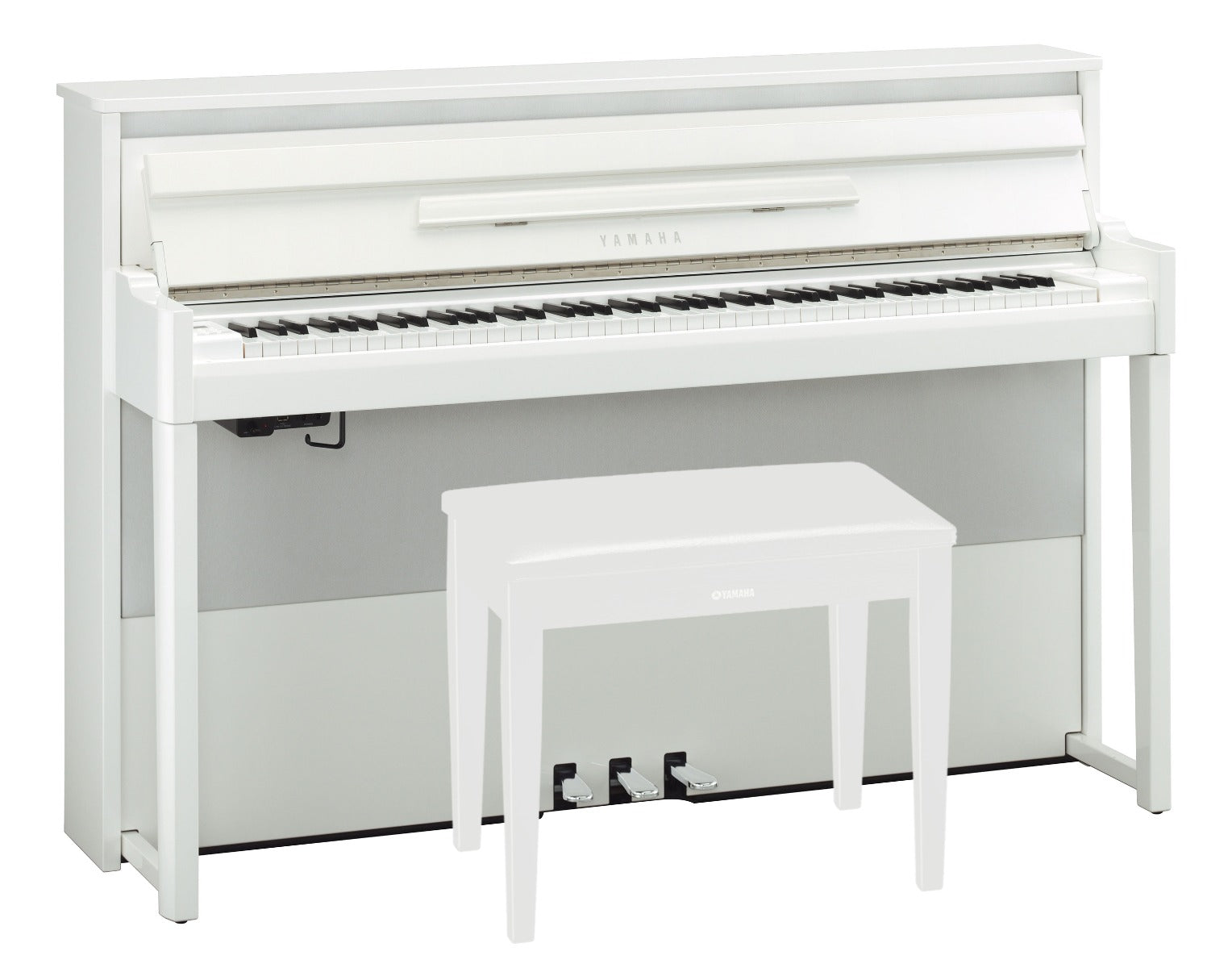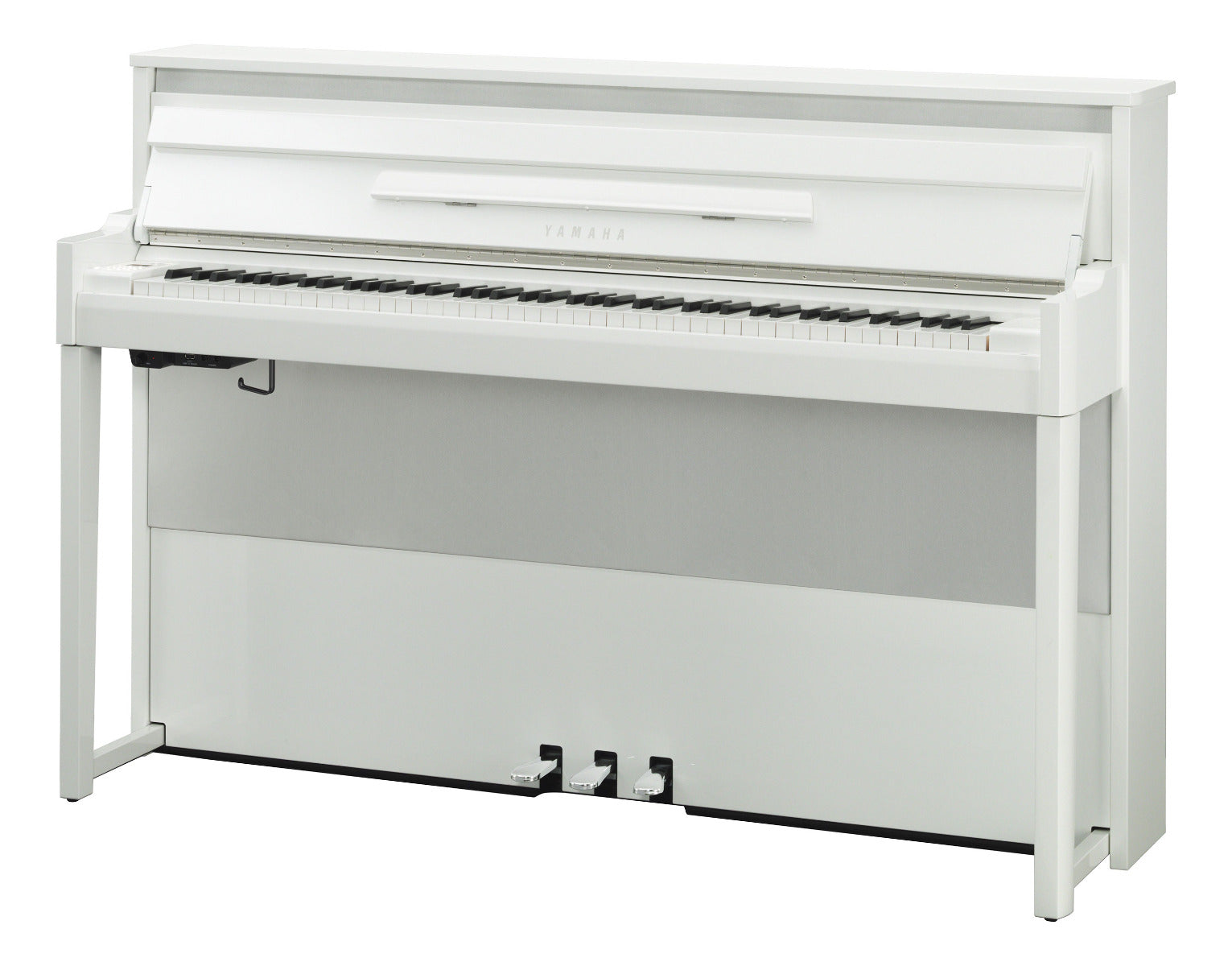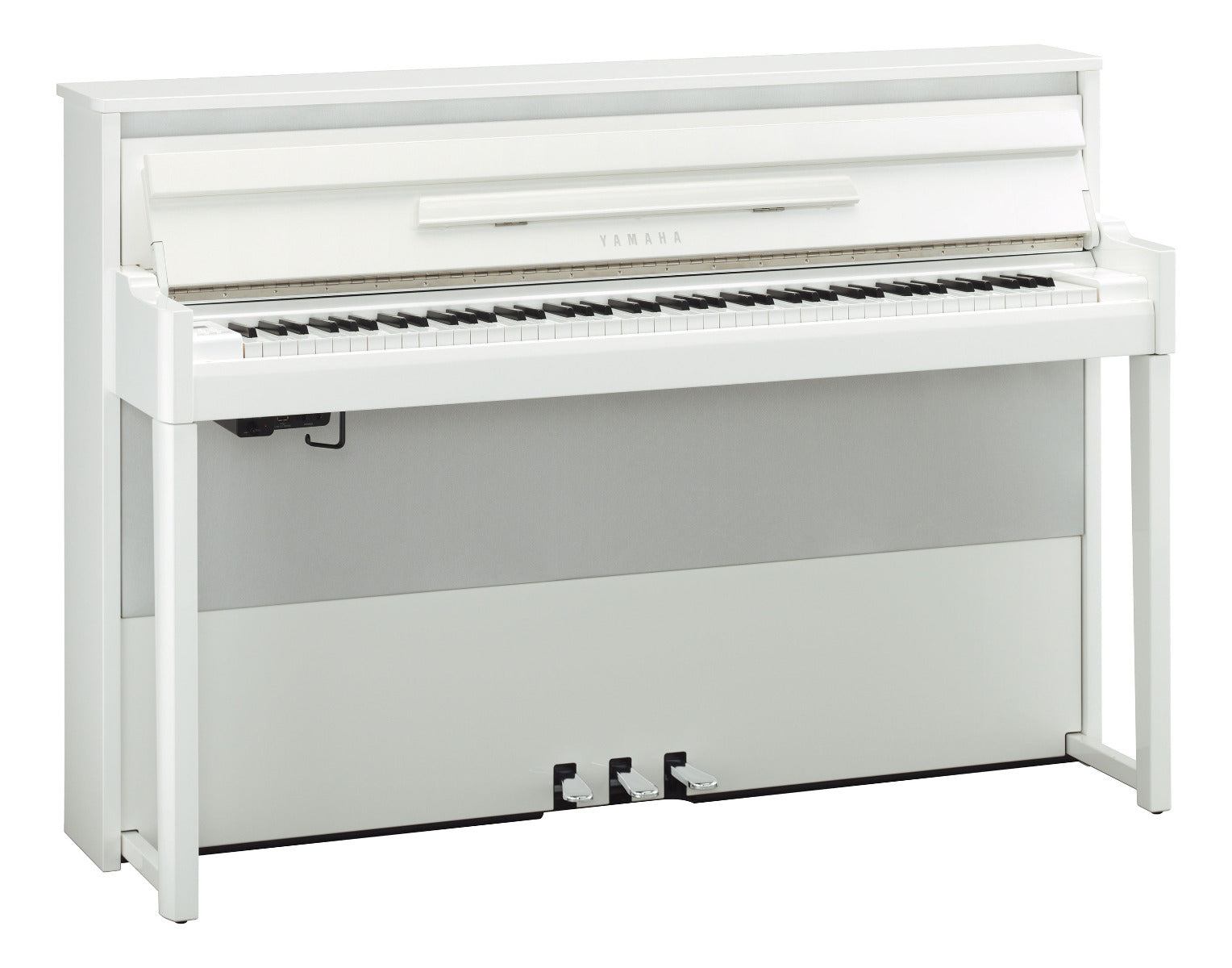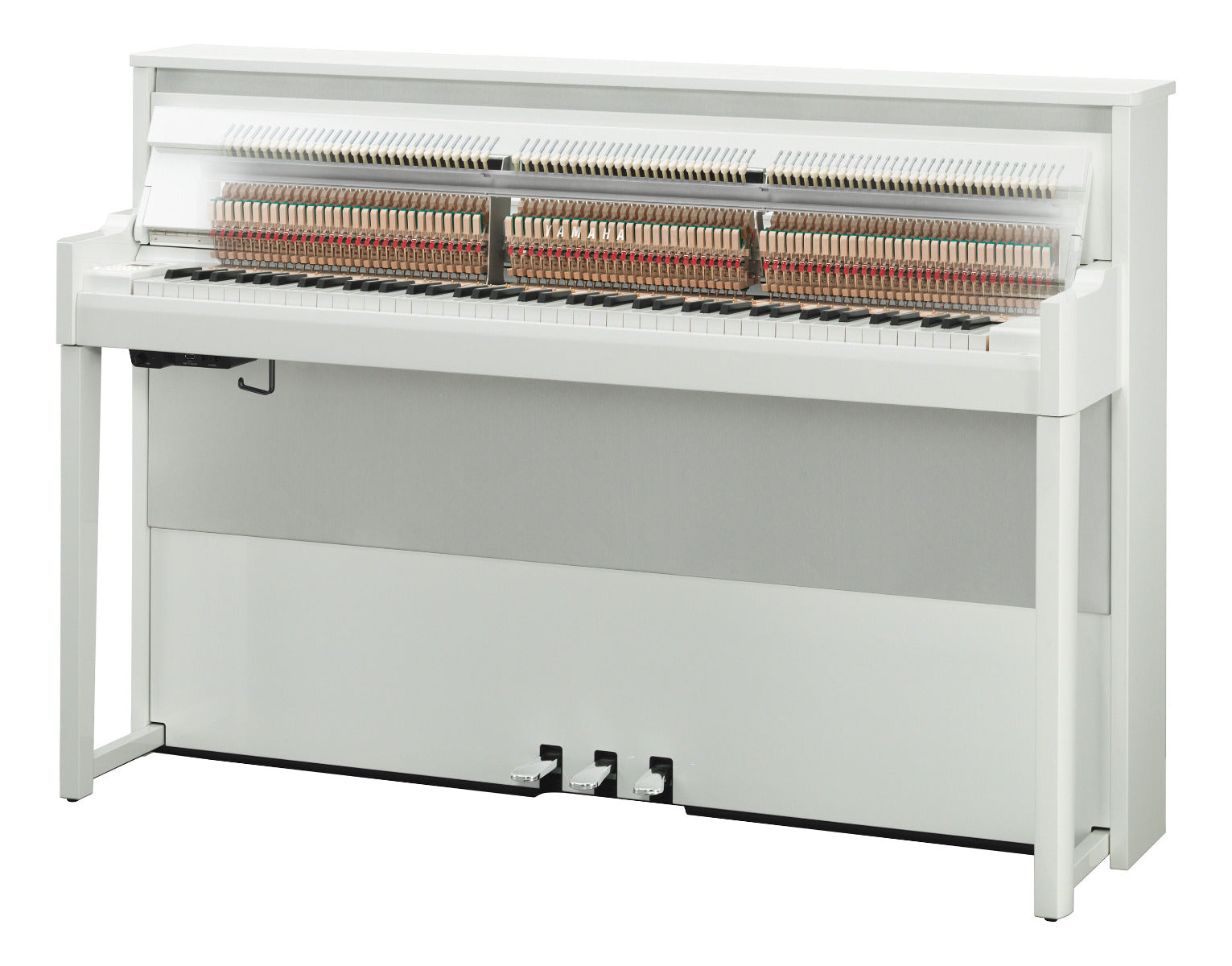 Yamaha AvantGrand NU1X Hybrid Piano - Polished White
Introducing the Yamaha AvantGrand NU1X…
Yamaha Hybrid Pianos combine the actual physical characteristics and mechanics of acoustic pianos with state of the art digital technologies, to create a playing experience virtually indistinguishable from that of an acoustic instrument. By employing actual hammer to string action, along with samples impeccably captured from legendary acoustic pianos, the NU1X offers the sound, feel, and elegant look of a world-class upright piano, all while providing the benefit of playing silently and relieving the cost of acoustic piano tuning and maintenance.
Specialized hammer system for true upright piano action
The superb natural feel of a real piano action
CFX and Bösendorfer Imperial piano samples
CFX Binaural sampling
VRM (Virtual Resonance Modeling)
GP Response Damper Pedal
Alluring elegance that complements any room
USB Audio Recorder
Built-in Bluetooth for wireless connection to Smart Device
Compatible with the Smart Pianist app for iOS and Android
NU1X dimensions and weight
Please refer to this diagram to help visualize how this piano might fit in your room of choice. The weight listed is based on the finished, assembled instrument, and is measured in pounds. The height, width and depth dimensions are measured in inches.
Color Swatches - Polished White
Please note that the color may vary depending upon your screen settings or due to the device that you are viewing. These photos are designed to give you an idea of the rich finish of the piano.
Features Overview
The hybrid sound
The NU1X offers 15 different voices, from pianos to organs, and harpsichord to piano/string combinations. While all of the sounds housed in NU1X have been created with the greatest attention to detail, nothing can compare to the its samples of two legendary concert grands: the Yamaha CFX and the Bösendorfer Imperial.
Yamaha CFX
The nine-foot CFX is a full sized concert grand piano characterized by a wide palette of tonal colors and the ability to create the subtlest expressive nuances. The CFX was one of the Yamaha's most ambitious projects and greatest achievements, and no expense was spared to confirm that what you hear in the NU1X lives up to the reputation of the original.
Bösendorfer Imperial
Bösendorfer has been perfecting the craft of piano creation for over 185 years. The legendary 97-key Imperial Grand has been serving artists from Franz Liszt to Tori Amos since 1909, offering the largest soundboard of all concert grands and a characteristic warm tone known as the "Viennese Sound." From dramatic presence and power to tender passion, every subtlety of this $300,000 masterpiece is at your fingertips with Clavinova.
The hybrid touch
When considering the experience of playing an acoustic piano, the touch is every bit as important as the sound. Yamaha uses the same style of hammer system and natural wood keys found in their upright pianos, making the NU1X nearly identical to the feel of their U1 upright. Rather than trying to mimic the response of an upright piano, the NU1X feels real, because it is real.
GP Response damper pedal
The damper pedal on an acoustic piano functions like a lever system to raise the damper off the strings. Yamaha's GP Response Damper Pedal feels heavier as you push it further down, just like the damper pedal on an acoustic piano. This allows a player to have a more consistent experience between playing the NU1X and a grand piano.
The digital advantage
While every effort has been made to offer an acoustic piano experience, saving money on piano tuning is hardly the greatest advantage to owning a digital piano. Yamaha offers state-of-the-art technologies in NU1X, allowing you a greater opportunity to explore your creativity. Advanced connectivity options include USB for storage and MIDI, Bluetooth for audio streaming, and WiFi iOS App integration.
Smart Pianist for the AvantGrand NU1X
Have you ever tried to figure out what the chords are to your favorite songs? With the Smart Pianist app for iOS and Android, you can analyze and display the chords of the songs in your Music library, giving you the ability to learn, practice and perform with your favorite artists. Smart Pianist also allows you to control many of the functions included in the piano with your smart device, for intuitive and easy operation (requires Apple Lightning to USB Camera Adapter and USB cable or Yamaha UD-WL01 Wi-Fi adapter).
SKU
YAM-NU1XWH
Vendor
Yamaha
Bluetooth
Audio Receiving
Built In Speakers
Yes
Connectivity
USB
Included From Manufacturer
Piano Bench
Keys Weighted
Hammer Weighted
Key Cover
Yes
Number of Keys
88
Mpn
NU1X WH
Piano Cabinet Style
Console
Accompaniments
No
Duet Mode
No
Finish
Polished White
Half-Damper Support
Yes
Audio Inputs
AUX IN: Stereo Mini
Audio Outputs
Headphone: Standard stereo phone jack (x 2)
AUX OUT: [L/L+R] [R] (Standard stereo phone jack)
Key Action
Specialized Upright Piano Action for NU1X
Layer Feature
No
Metronome
Yes
Pedals
GP Responsive Damper Pedals (3)
Product Weight
240 lbs 11 oz
Song Recorder
Audio & MIDI
Number of Songs
10
Number of Sounds
15
Speaker Power
(45 W + 45 W) x 2
Speaker Size
(6 5/16" + 3/4") x 2
Split Feature
No
Storage Type
USB Flash Drive
Number of Tracks
1
Transpose Feature
Yes
Voices of Polyphony
256
Width
59 1/8"
Depth
18 1/4"
Height
40 5/16"
5-Year Yamaha AvantGrand Limited Warranty
Yamaha AvantGrand pianos are covered by a five (5) year limited warranty. Yamaha products are designed and manufactured to provide a high level of defect-free performance. Yamaha Corporation of America ('Yamaha') is proud of the experience and craftsmanship that goes into each and every Yamaha product. Yamaha sells its products through a network of reputable, authorized dealers and is pleased to offer you, the Original Owner, the following Limited Warranty, which applies only to products that have been (1) directly purchased from Yamaha's authorized dealers in the fifty states of the USA (the 'Warranted Area') and (2) used exclusively in the Warranted Area. This warranty covers AvantGrand Digital Pianos against defects in materials or workmanship for five (5) years. In-home service is also available with these products. More details can be found on the Yamaha Corporation of America web site.
This oversize item ships via our Freight Delivery Service.