Skip product carousel
Price Drop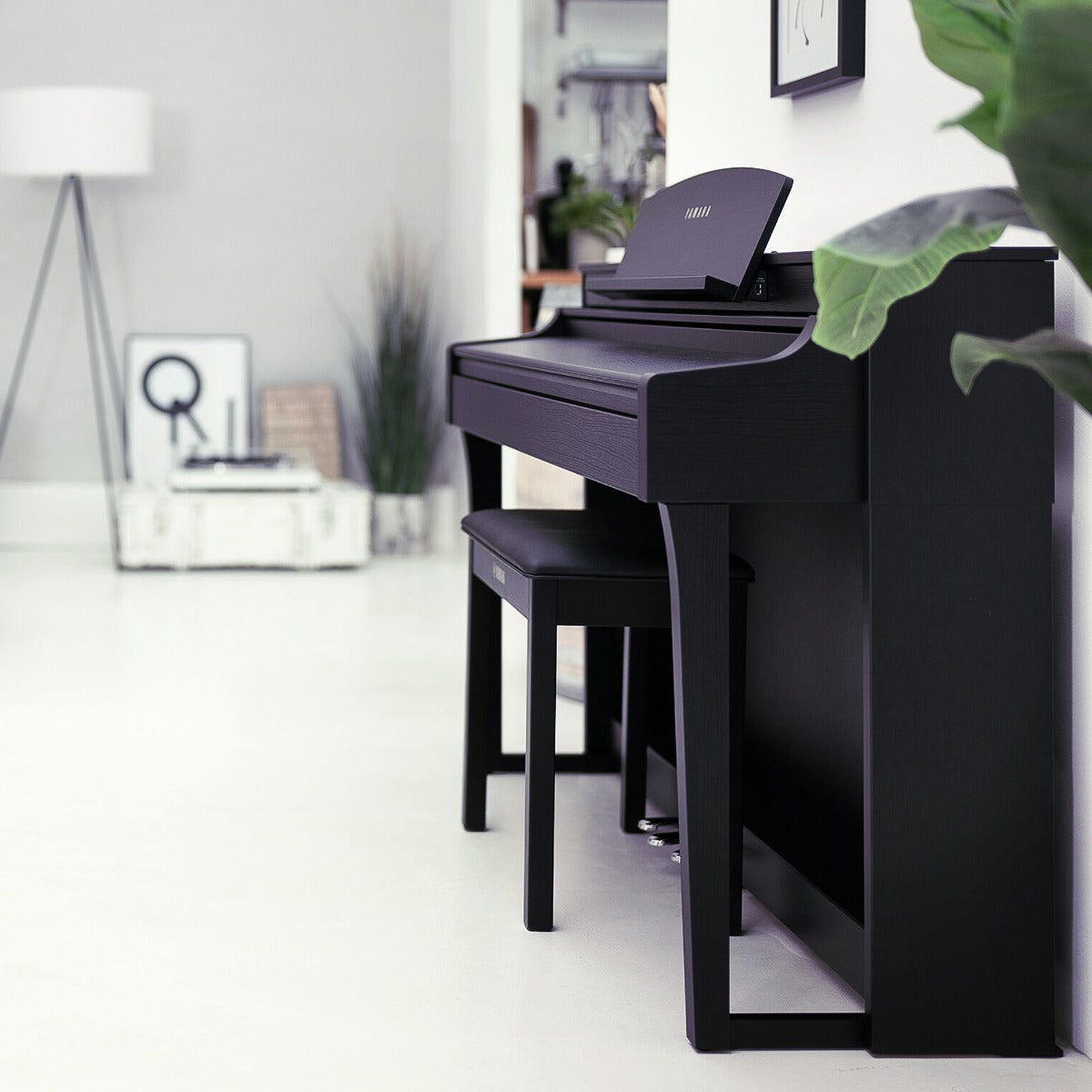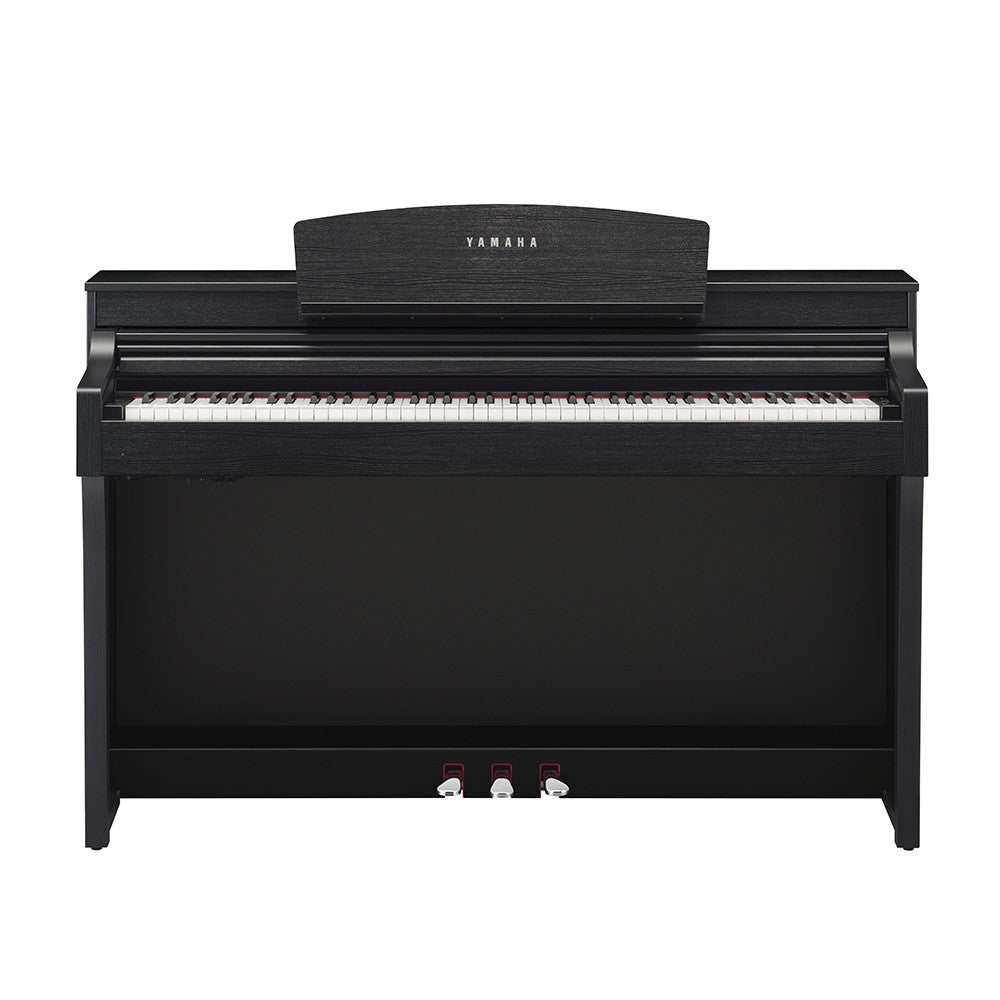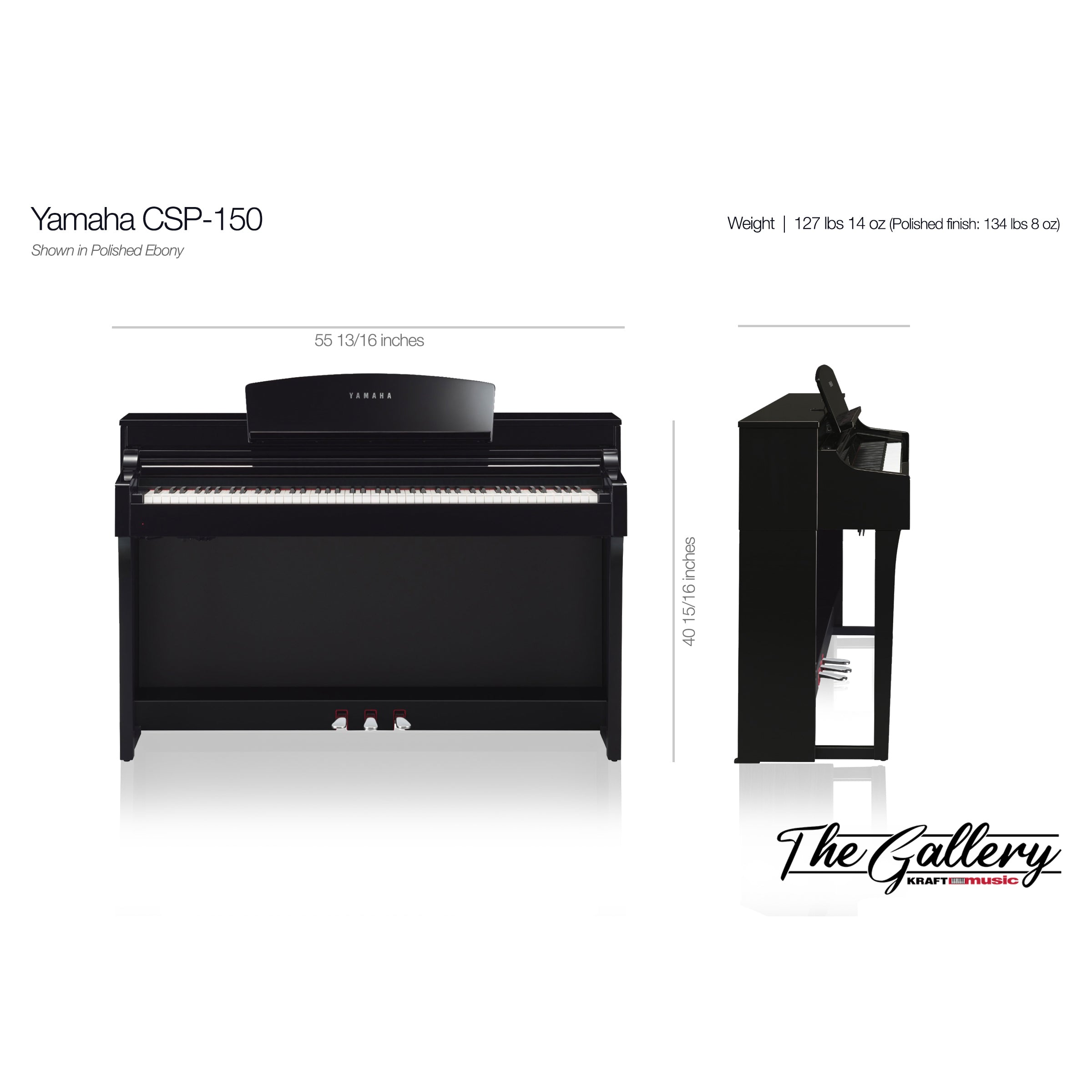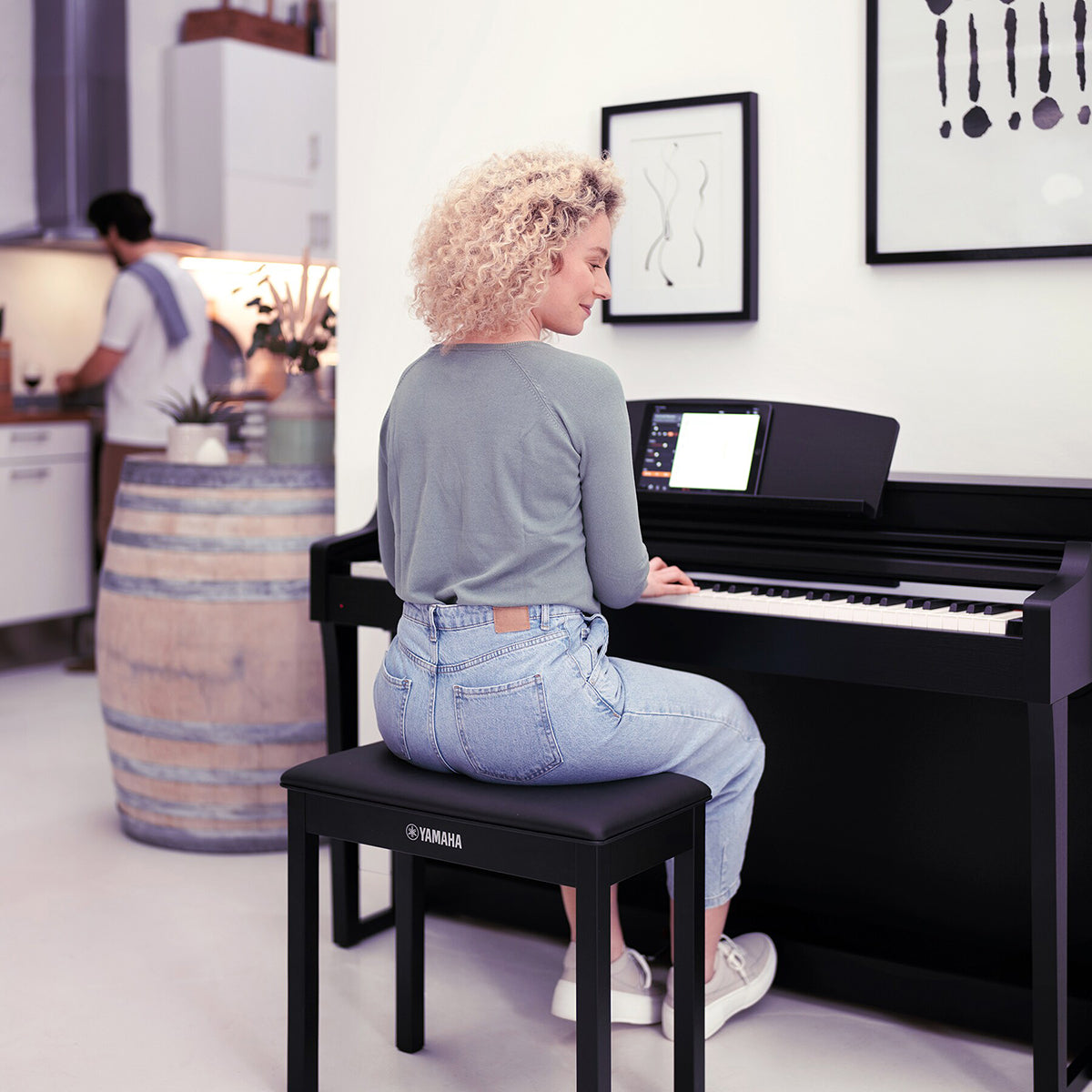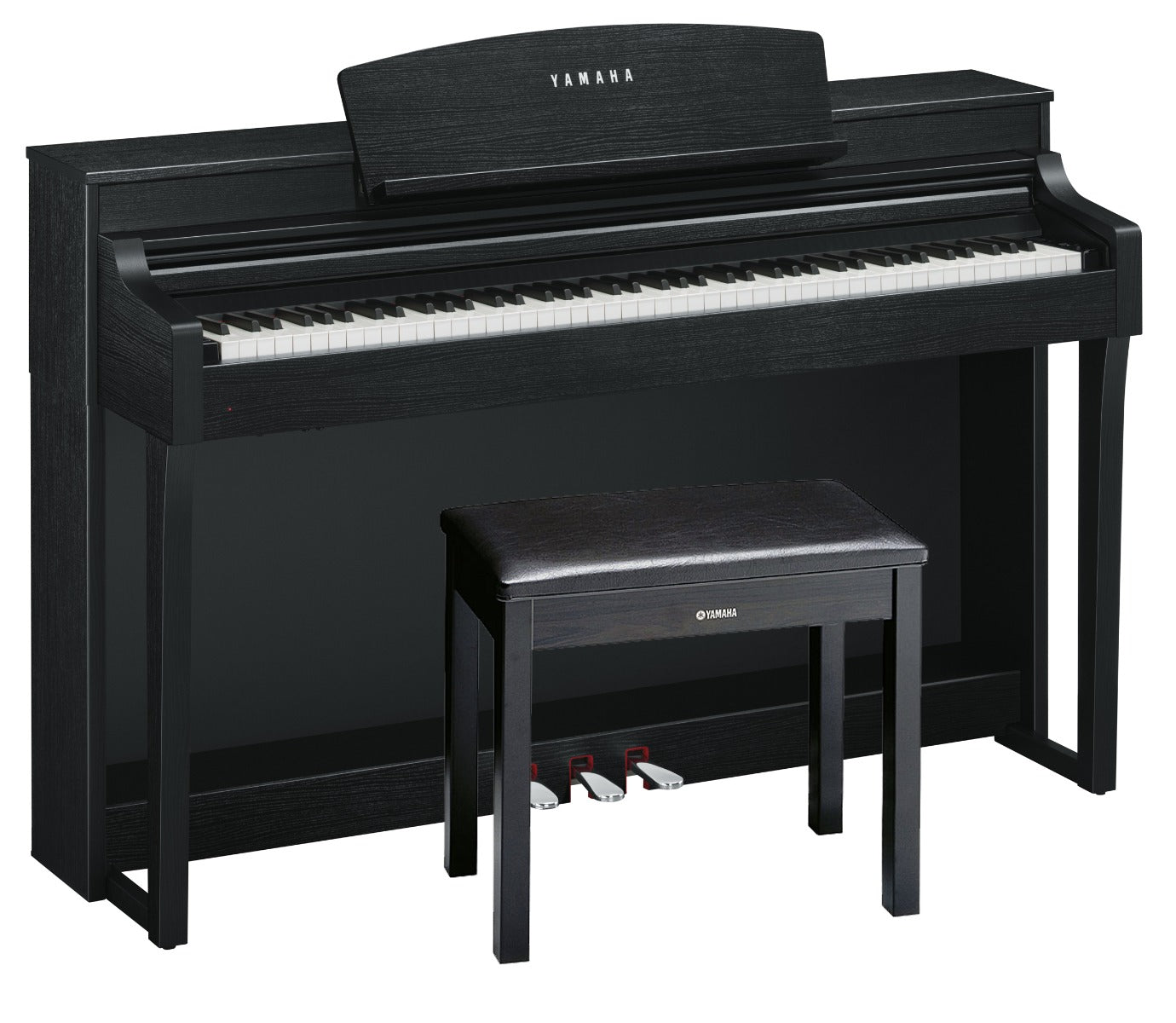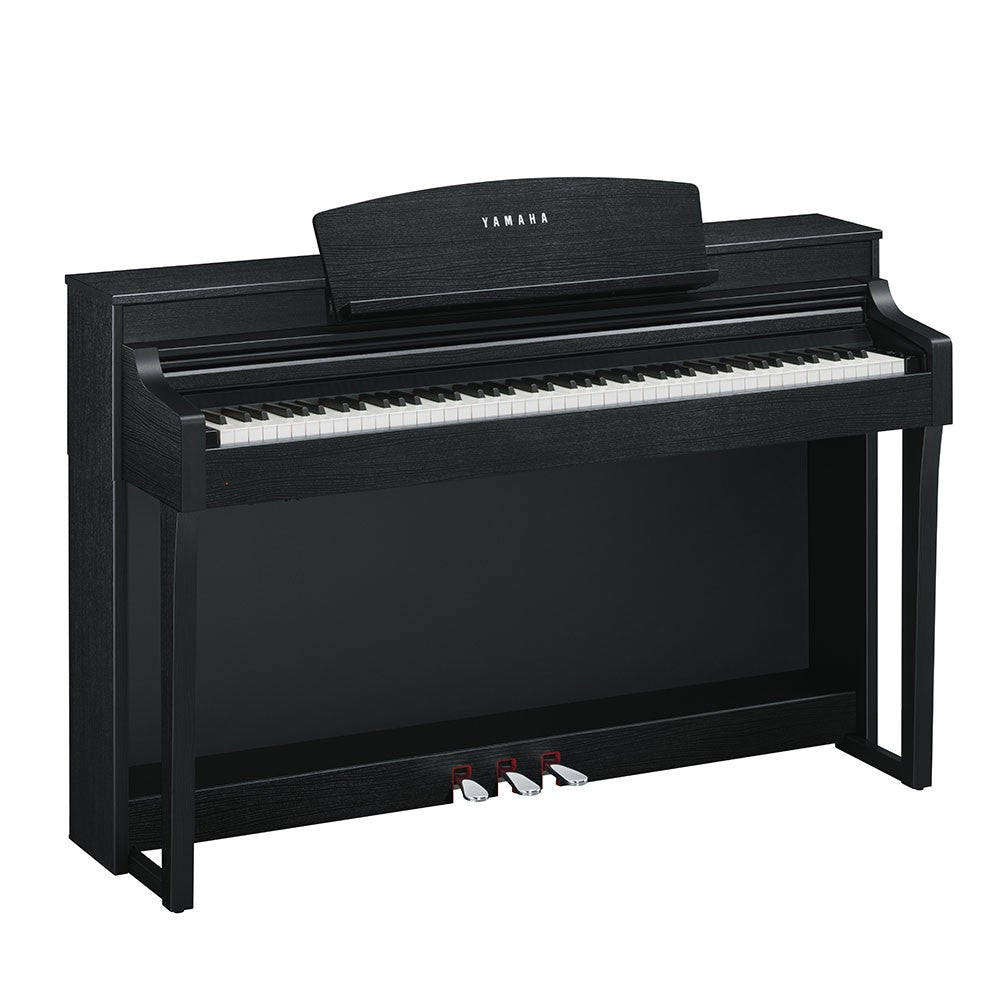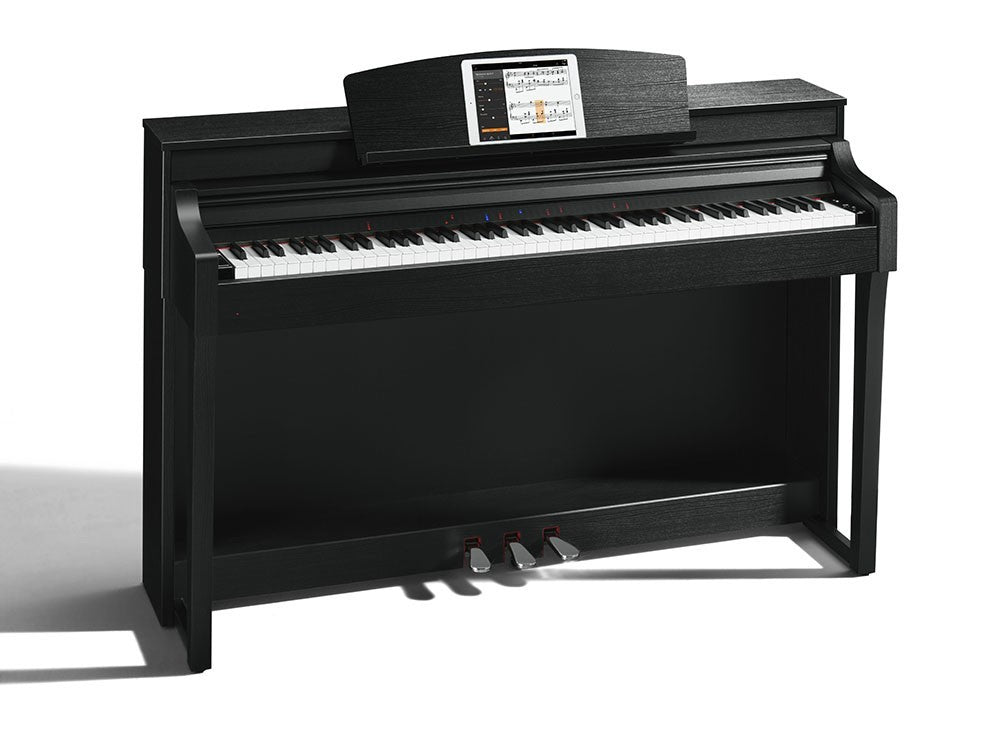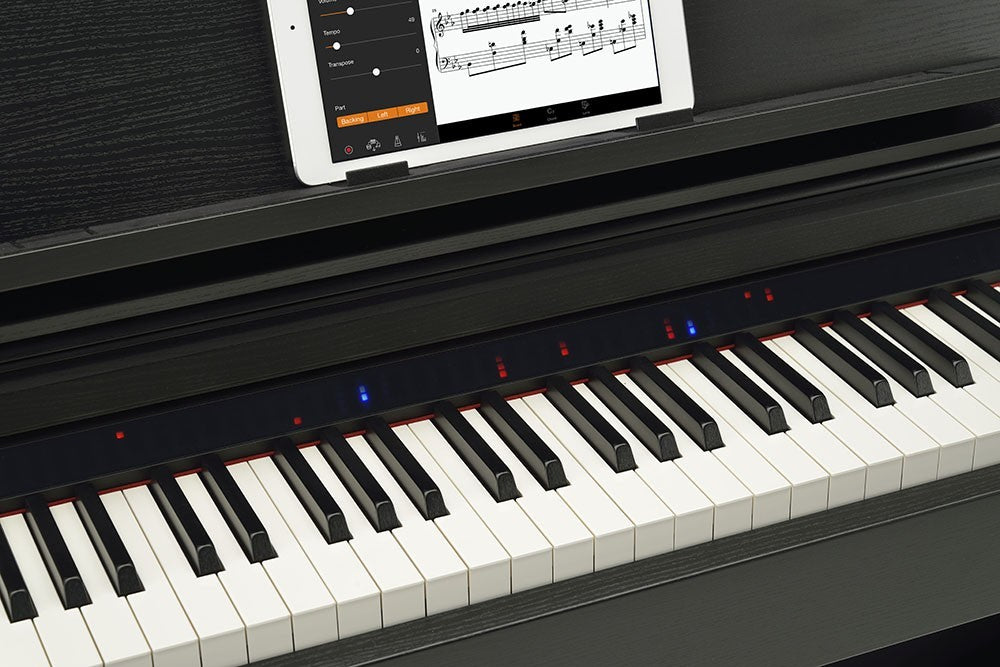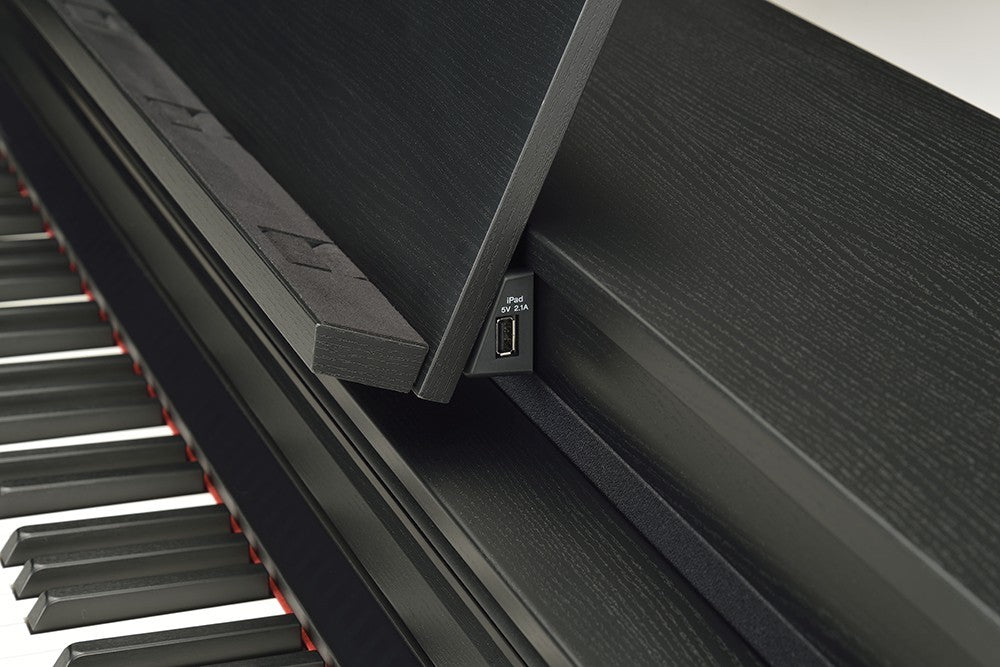 Yamaha Clavinova CSP-150 Digital Piano - Matte Black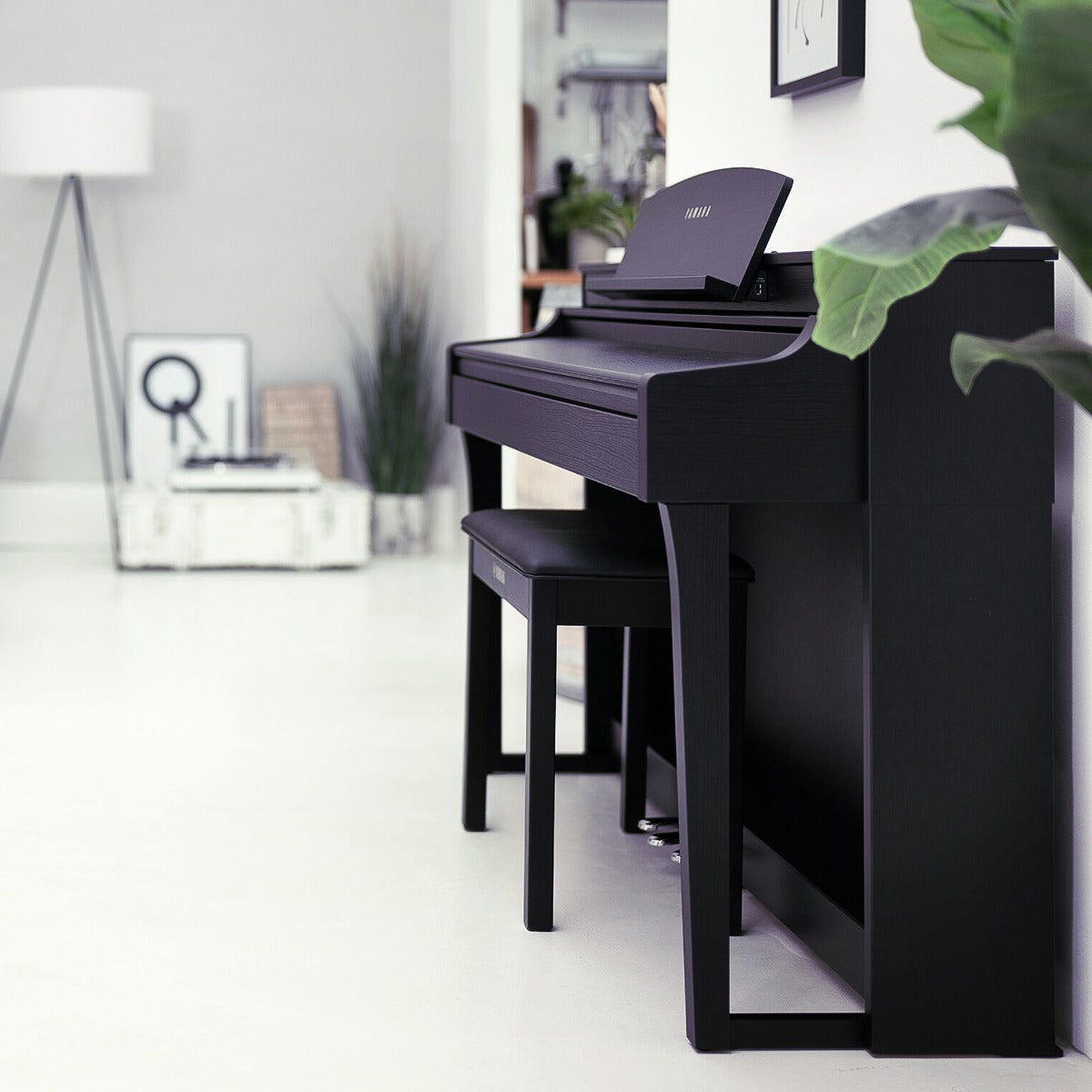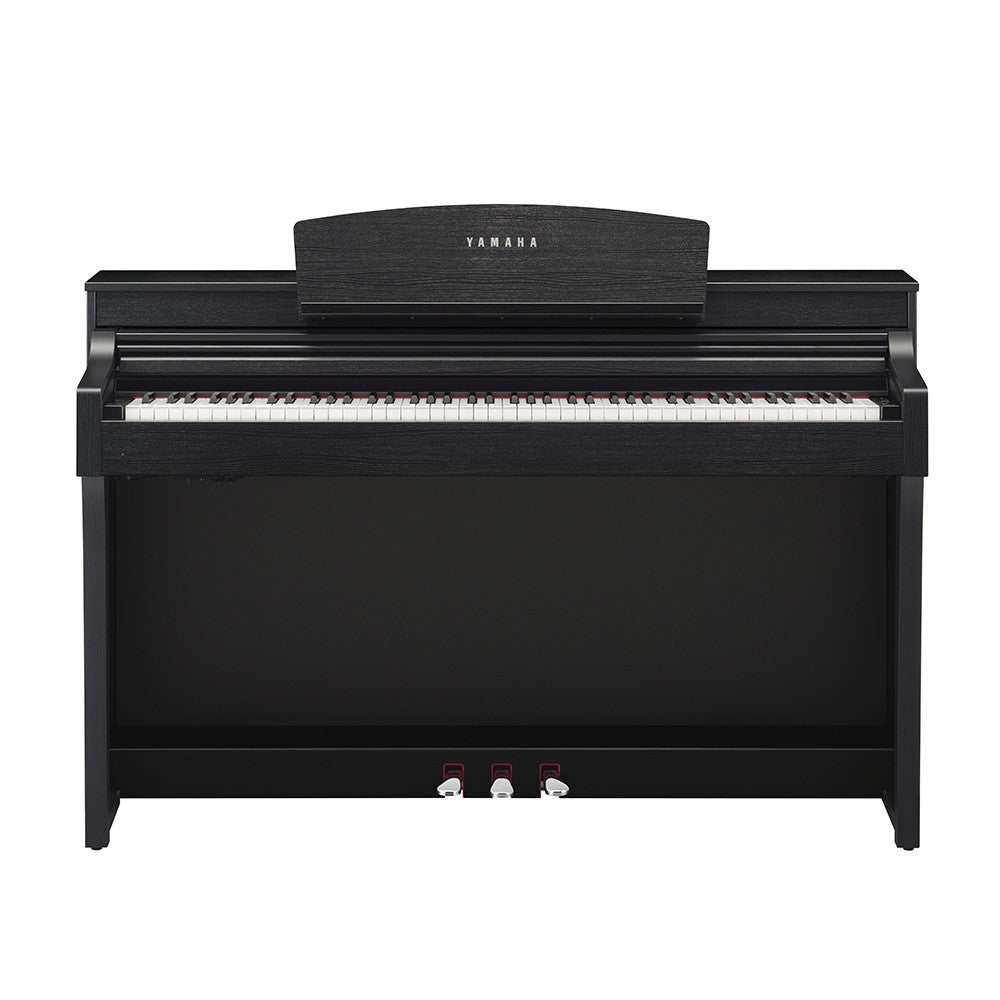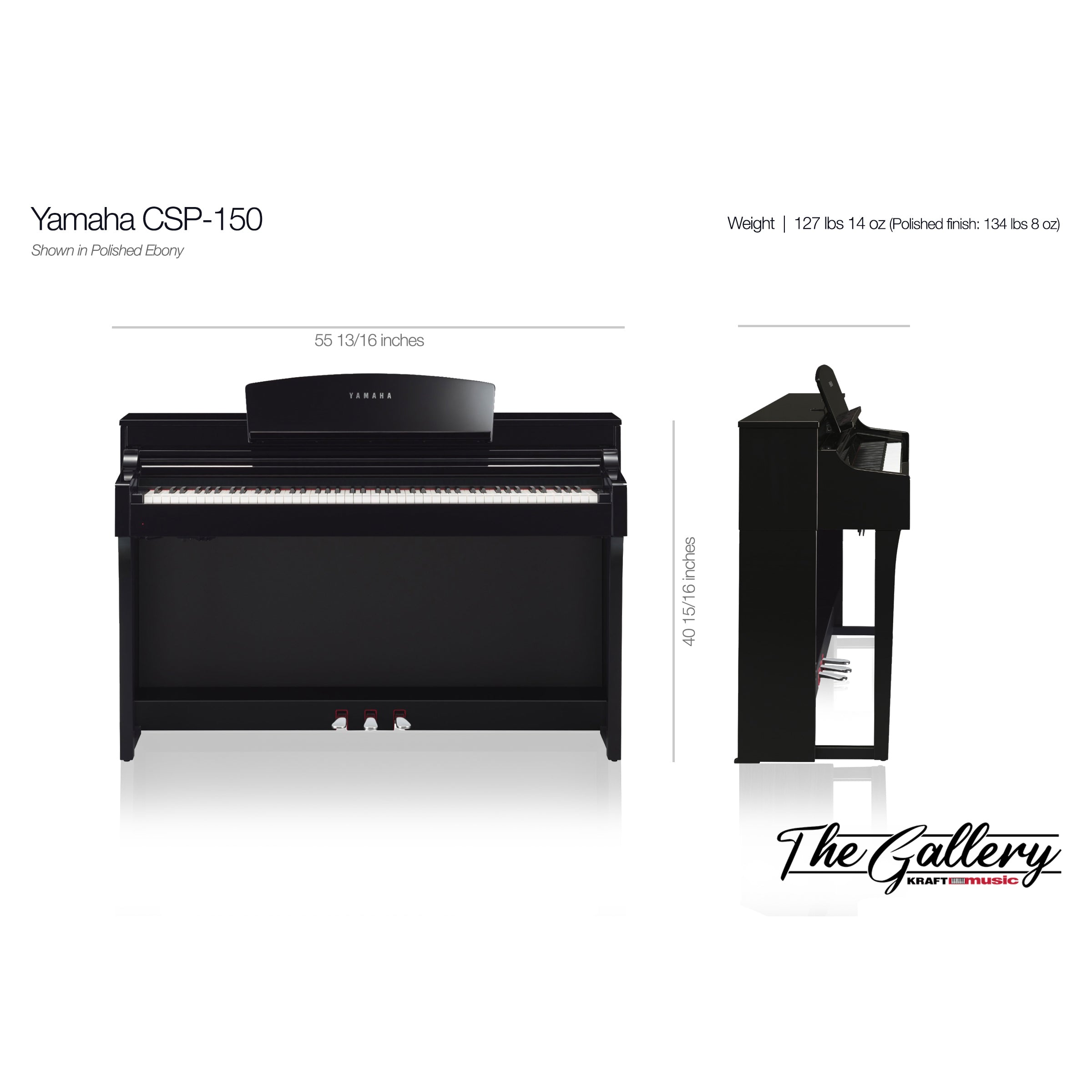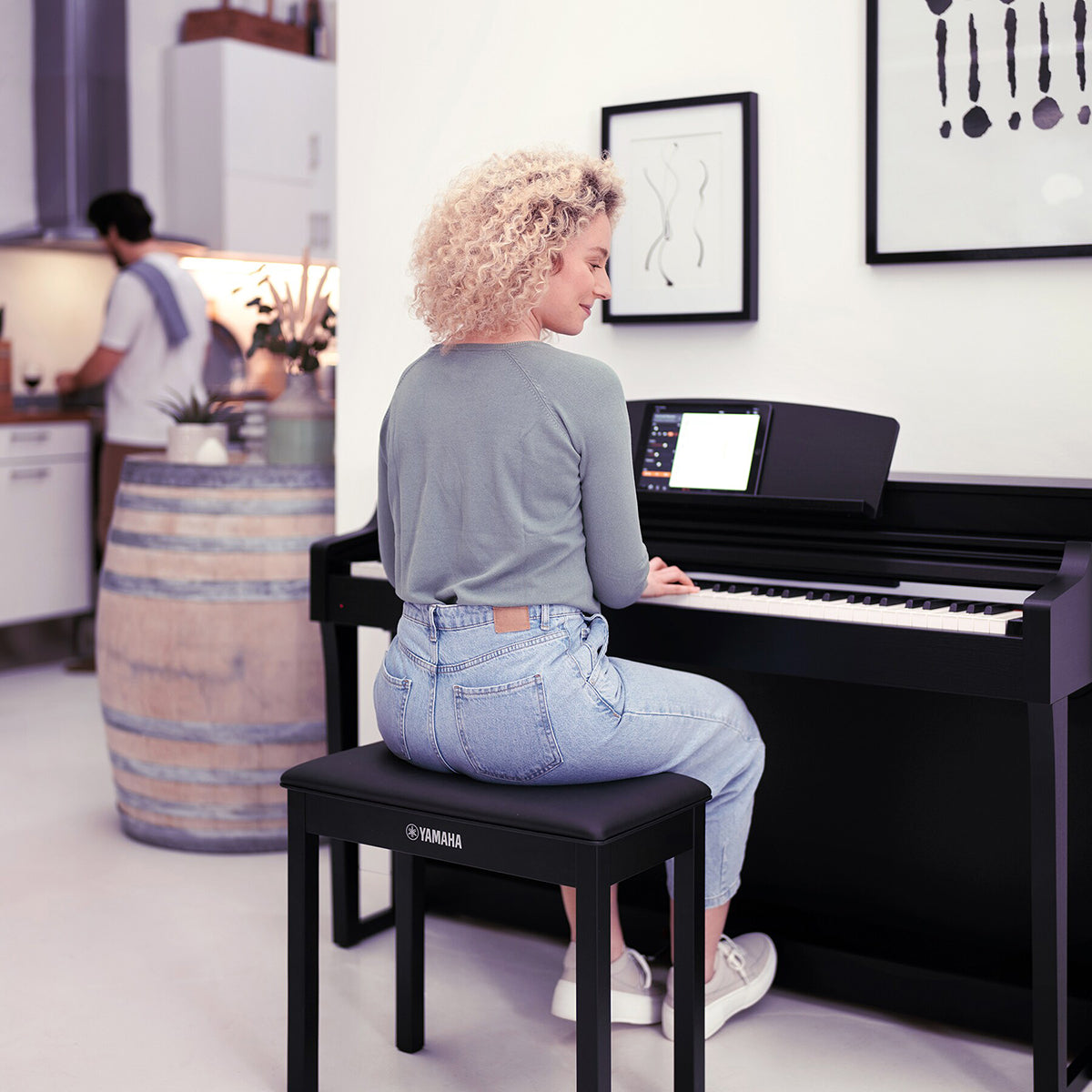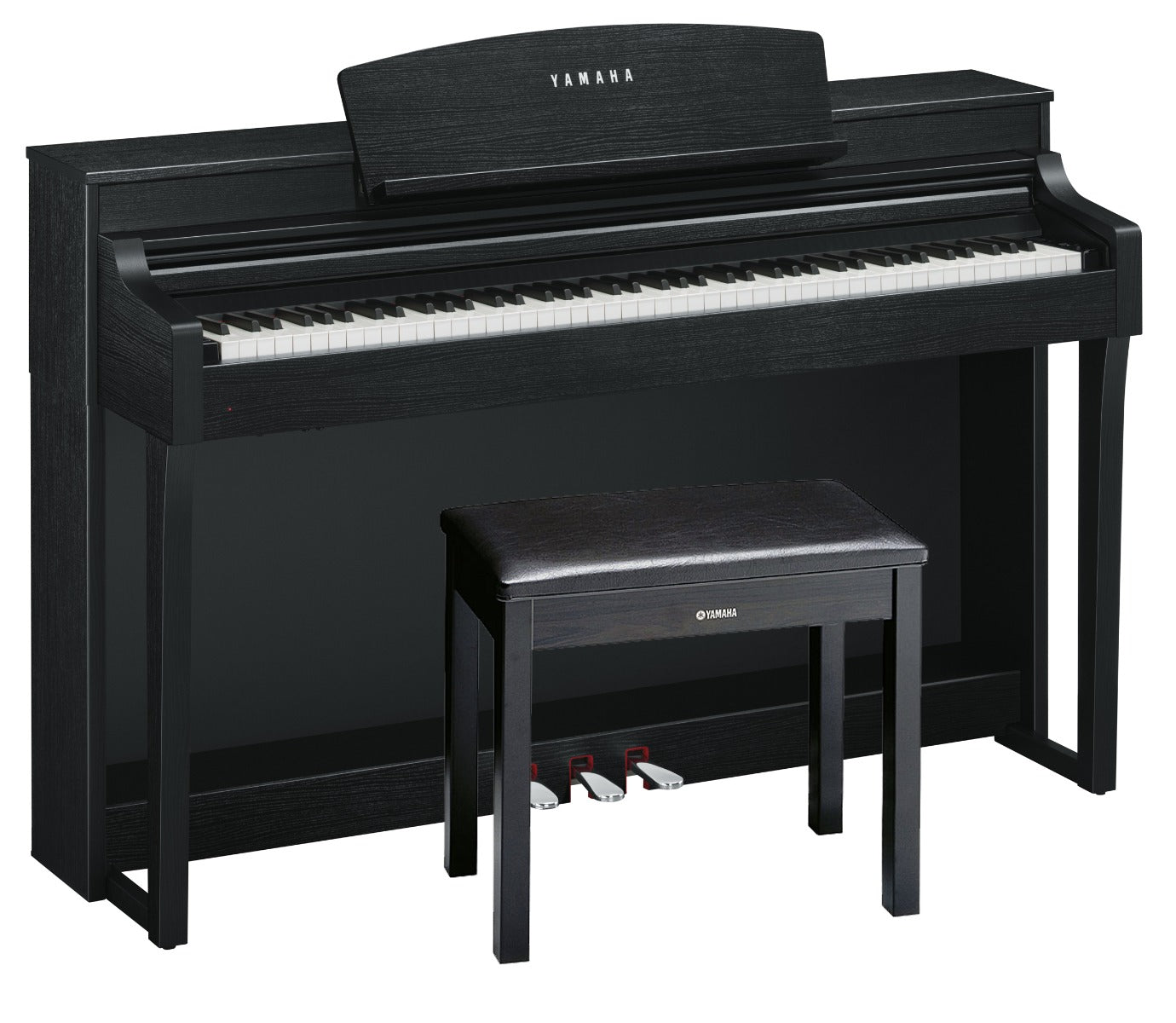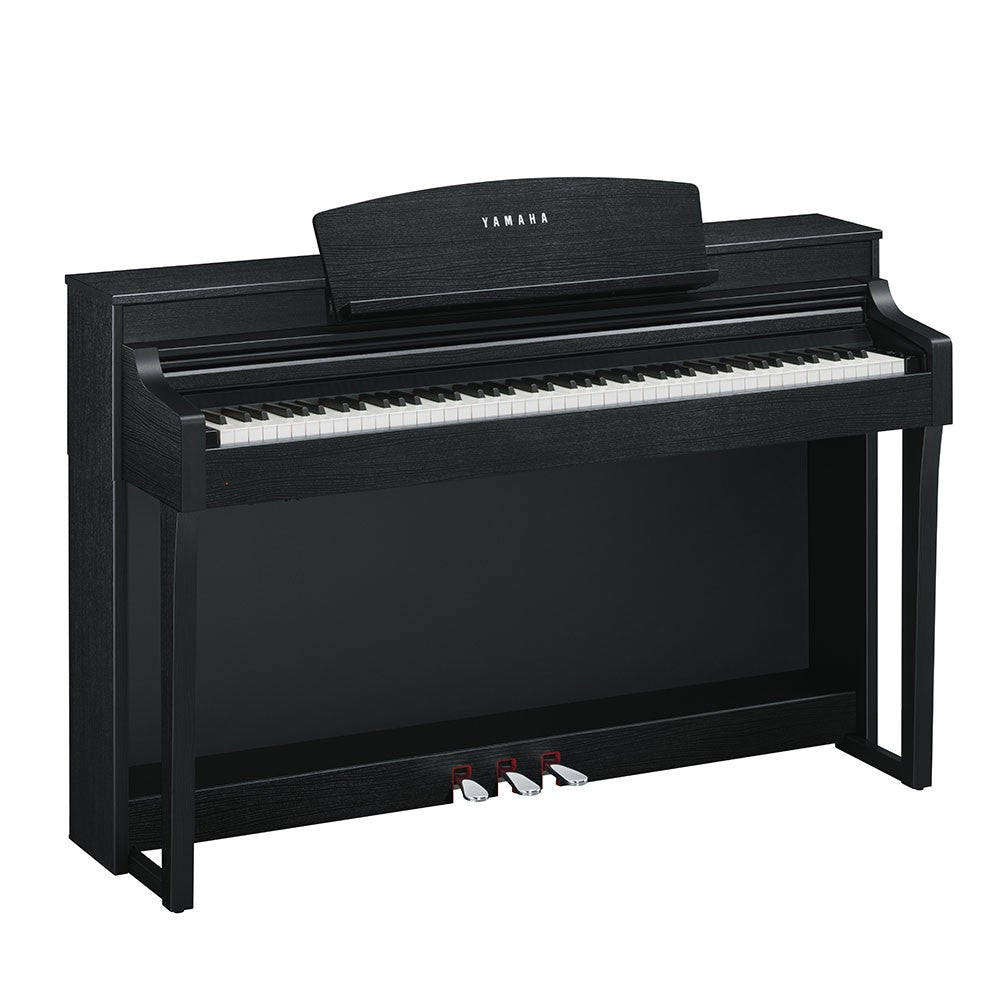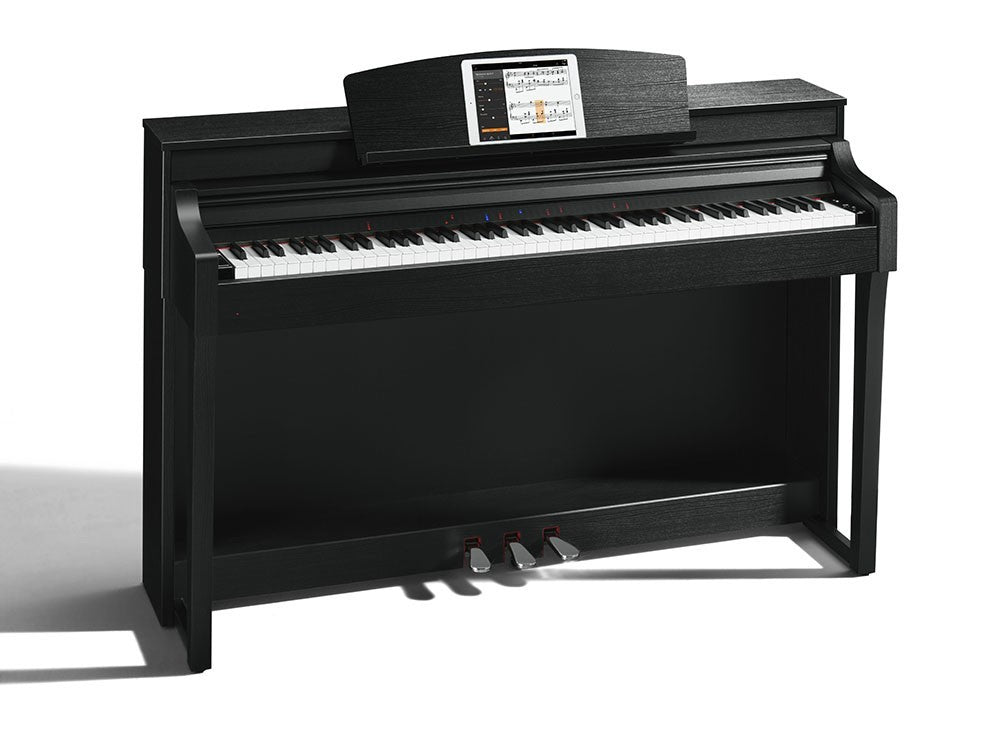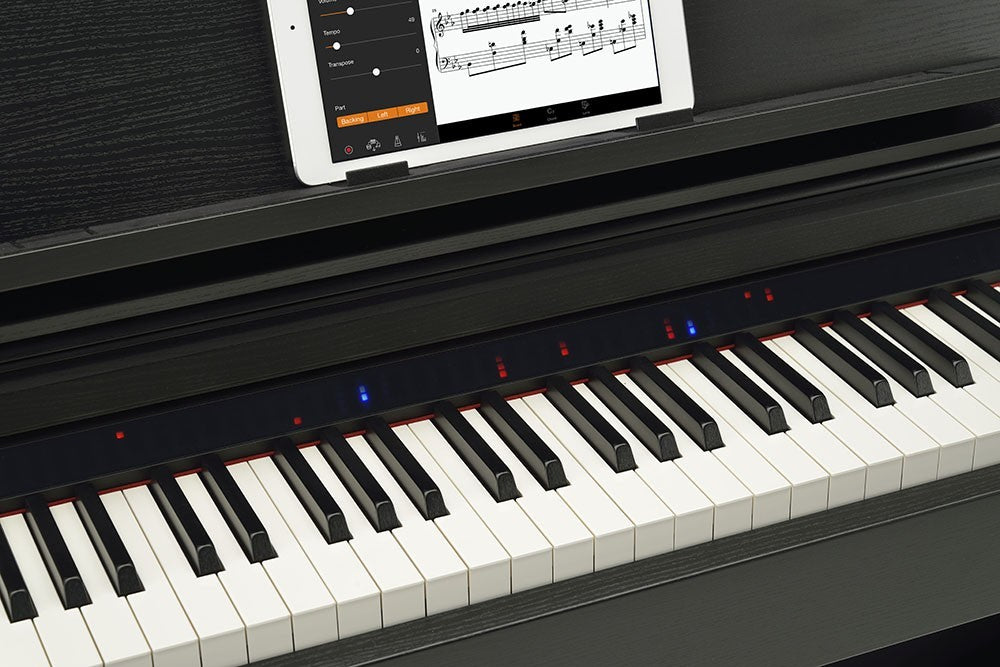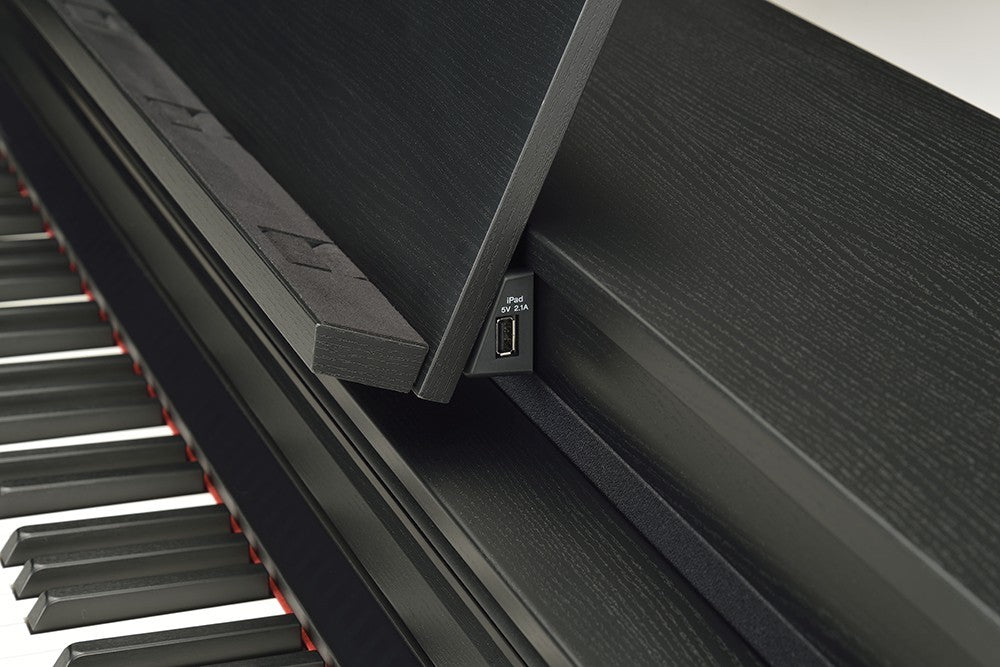 Yamaha Clavinova CSP-150 Digital Piano - Matte Black
Introducing the Yamaha Clavinova CSP-150…
The moment you play your first notes on a Clavinova, you will know why Yamaha's premier digital piano line is the preferred instrument in homes and celebrated on the largest stages. The CSP-150 will teach those who have always wanted to play piano how to play their favorite songs, right out of their own music library. The Smart Pianist app analyzes any song within seconds, and produces a piano score that they can read, all while Stream Lights above each key show them which notes to play and when!
GH3X (Graded Hammer 3X) keyboard: synthetic ebony and ivory keytops with escapement
6 options of touch sensitivity
Yamaha CFX Binaural and Bösendorfer Imperial sound samples featuring Key-Off
692 voices
58 preset reverb effects
396 Pro Styles, 34 Session Styles, 4 Free Play Styles, 36 Pianist Styles
16 track recording
Compatible with the Smart Pianist app for iOS and Android
2 x 6.29" 30 watt speakers
CSP-150 dimensions and weight
Please refer to this diagram to help visualize how this piano might fit in your room of choice. The weight listed is based on the finished, assembled instrument, and is measured in pounds. The height, width and depth dimensions are measured in inches.
Color Swatches - Matte Black
Please note that the color may vary depending upon your screen settings or due to the device that you are viewing. These photos are designed to give you an idea of the rich finish of the piano.
Features Overview
The sound of the finest concert grand pianos in the world
The CSP-150 features expertly sampled sounds from two world class pianos: the Yamaha CFX 9' Concert Grand and the legendary Bösendorfer Imperial. From light staccato and powerful strikes, to the "key-off" sound when a pianist's fingers lift from the keys, the essence of these pianos has been captured in world-class sound studios.
Yamaha CFX
The nine-foot CFX is a full sized concert grand piano characterized by a wide palette of tonal colors and the ability to create the subtlest expressive nuances. The CFX was one of the Yamaha's most ambitious projects and greatest achievements, and no expense was spared to confirm that what you hear in the CSP lives up to the reputation of the original.
Bösendorfer Imperial
Bösendorfer has been perfecting the craft of piano creation for over 185 years. The legendary 97-key Imperial Grand has been serving artists from Franz Liszt to Tori Amos since 1909, offering the largest soundboard of all concert grands and a characteristic warm tone known as the "Viennese Sound." From dramatic presence and power to tender passion, every subtlety of this $300,000 masterpiece is at your fingertips with Clavinova.
Superbly expressive sound that responds to the player's touch
Featuring Yamaha Smooth Release technology, Clavinova offers the crisp tone heard when playing staccato as well as the lingering sound produced by releasing the keys more. This provides finely-nuanced response to the pianist's playing.
Smooth tonal transformations perfectly matched to key pressure
Sound in an acoustic piano attenuates over a long time. Pianists can change the volume of the sound—as well as its dynamics—to achieve both mellow and bright tones by simply changing the pressure they apply to the keys. The Clavinova features long, carefully-sampled recordings of notes on a piano, reproduces them in rich detail and utilizes unique Yamaha technologies to achieve smooth tonal transitions in response to the touch of the player. Additionally, the Clavinova has been repeatedly tested and adjusted by numerous pianists in order to attain a performance feel similar to that of a grand piano.
Key-Off samples
The moment a pianist's fingers are lifted from the keys of a grand piano, subtle changes occur in the instrument's tone as the damper is lowered onto the strings to mute its sound. Key-Off samples features actual recordings of these changes, offering a faithful reproduction of the most subtle changes in the piano's sound, allowing for a more realistic performance.
Graded Hammer 3X Keyboard (GH3X)
The touch of the Clavinova keyboard has been praised by pianists for a performance feel that makes you forget you're playing a digital piano, offering authentic response to the force of your touch and a natural key return. Utilizing the same hammering system and spring-less mechanism as a grand piano, GH3X actions accurately reproduce the touch of an acoustic piano from the heavy feel in the lower register to the lighter touch in the upper octaves. Even the slight clicking sensation of the escapement mechanism on a grand piano has been replicated in this Clavinova model. The click is discernible only on the lightest keystrokes, offering a true grand piano feel.
Keyboard Stabilizers—unique Yamaha mechanisms for improved keyboard stability
Keyboards fulfill the vital role of transforming emotion from your fingertips into sound and therefore, must be smooth to play in order to maintain superb touch for prolonged performances. That is why Yamaha has fitted Keyboard Stabilizers to all 88 keys, offering players a natural touch and improving the stability and durability of the keyboard.
Synthetic ivory and ebony keytops—a pleasure to play
Our fingers are more sensitive than we think, and for pianists, the texture of the piano keys is extremely important. The GH3X keyboard features white keys made from the highest quality synthetic ivory, developed independently by Yamaha. The black keys are finished in synthetic ebony. Synthetic ivory keytops reproduce the tactile surface of the real ivory keyboards once used in older acoustic pianos. It features highly absorbent material that prevents fingers from slipping even after hours of practice, while retaining the ideal texture and feel. In addition to the feel, the appearance and fine texture of these keys is unmatched by any other digital piano, and is sure to inspire pianists from the moment they experience it.
A fully immersive concert grand experience—even with headphones
Yamaha's advanced binaural sampling technology is now available on the Clavinova for the first time. The technology uses samples from the CFX, Yamaha's acclaimed concert grand piano, recorded with specialized microphones that capture locational information and other nuances discerned by the human ear. The resulting sound is so natural, so enveloping, that you'll soon forget you're even wearing headphones at all.
Sing in perfect harmony… with yourself!
You can enjoy karaoke backing with songs stored in your Clavinova or downloaded from YamahaMusicsoft.com. The lyrics are shown on the Smart Pianist app and the words change color as the song advances, so you know exactly when to come in. Plug in a microphone, and you can sing along with your playing. The Vocal Harmony engine creates advanced sounding harmonies, enriching your voice and is even capable of correcting your pitch!
Multi-track song recorder
The recording function featured in Clavinova digital pianos allows you to record your performances* with a single touch, which is useful when you want to review your playing objectively. Additionally, you can record up to 16 tracks for simultaneous playback, so different hands can be recorded separately or overdub parts with different Voices.
Simple operation using the Smart Pianist app
Smart Pianist allows you to control the many functions included in your Yamaha digital piano with your smart device. With the Smart Pianist app, you can easily operate the various Voice functions of the instrument and use it to call up scores of the built-in songs. It also features a comprehensive Piano Room function for changing the tonal quality and resonance settings of the piano sound.
SKU
YAM-CSP150B
Vendor
Yamaha
Built In Speakers
Yes
Connectivity
MIDI and USB
Included From Manufacturer
Power Cable
Furniture-style Bench
Wireless LAN Adapter
Keys Weighted
Hammer Weighted
Key Cover
Yes
Number of Keys
88
Mpn
CSP-150B
Piano Cabinet Style
Console
Product Unique Features
Stream Lights (4 steps)
Smart Pianist app for iOS
Microphone input
Accompaniments
Yes
Duet Mode
No
Finish
Matte Black
Half-Damper Support
Yes
Audio Inputs
(1) 1/4" Mic/Line In
(1) 1/8" Stereo Aux In
Audio Outputs
(2) 1/4" Stereo Headphones
(2) 1/4" Aux Out - L/L+R, R
Key Action
GH3X (Graded Hammer 3X) keyboard with synthetic ebony and ivory keytops, escapement
Layer Feature
Yes
Metronome
Yes
Pedals
Damper with half pedal effect, Sostenuto, Soft
Aux Pedal Input
Product Weight
127 lbs 14 oz
Rhythm Patterns
470 Preset Accompanimant Styles
Song Recorder
Audio & MIDI
Number of Songs
Recorder: depends on device storage
Preset: 403
Number of Sounds
692 Voices + 29 Drum/SFX Kits
Speaker Power
2 x 30 Watts
Speaker Size
(2) 6.3"
Split Feature
Yes
Storage Type
Internal;USB Flash Drive
Number of Tracks
16
Transpose Feature
Yes
Voices of Polyphony
256
Width
55 13/16"
Depth
18 6/16"
Height
40 15/16"
5-Year Yamaha Clavinova Limited Warranty
Yamaha Clavinova pianos are covered by a five (5) year limited warranty. Yamaha products are designed and manufactured to provide a high level of defect-free performance. Yamaha Corporation of America ('Yamaha') is proud of the experience and craftsmanship that goes into each and every Yamaha product. Yamaha sells its products through a network of reputable, authorized dealers and is pleased to offer you, the Original Owner, the following Limited Warranty, which applies only to products that have been (1) directly purchased from Yamaha's authorized dealers in the fifty states of the USA (the 'Warranted Area') and (2) used exclusively in the Warranted Area. This warranty covers Clavinova Digital Pianos against defects in materials or workmanship for five (5) years. In-home service is also available with these products. More details can be found on the Yamaha Corporation of America web site.
This oversize item ships via our Freight Delivery Service.