Skip product carousel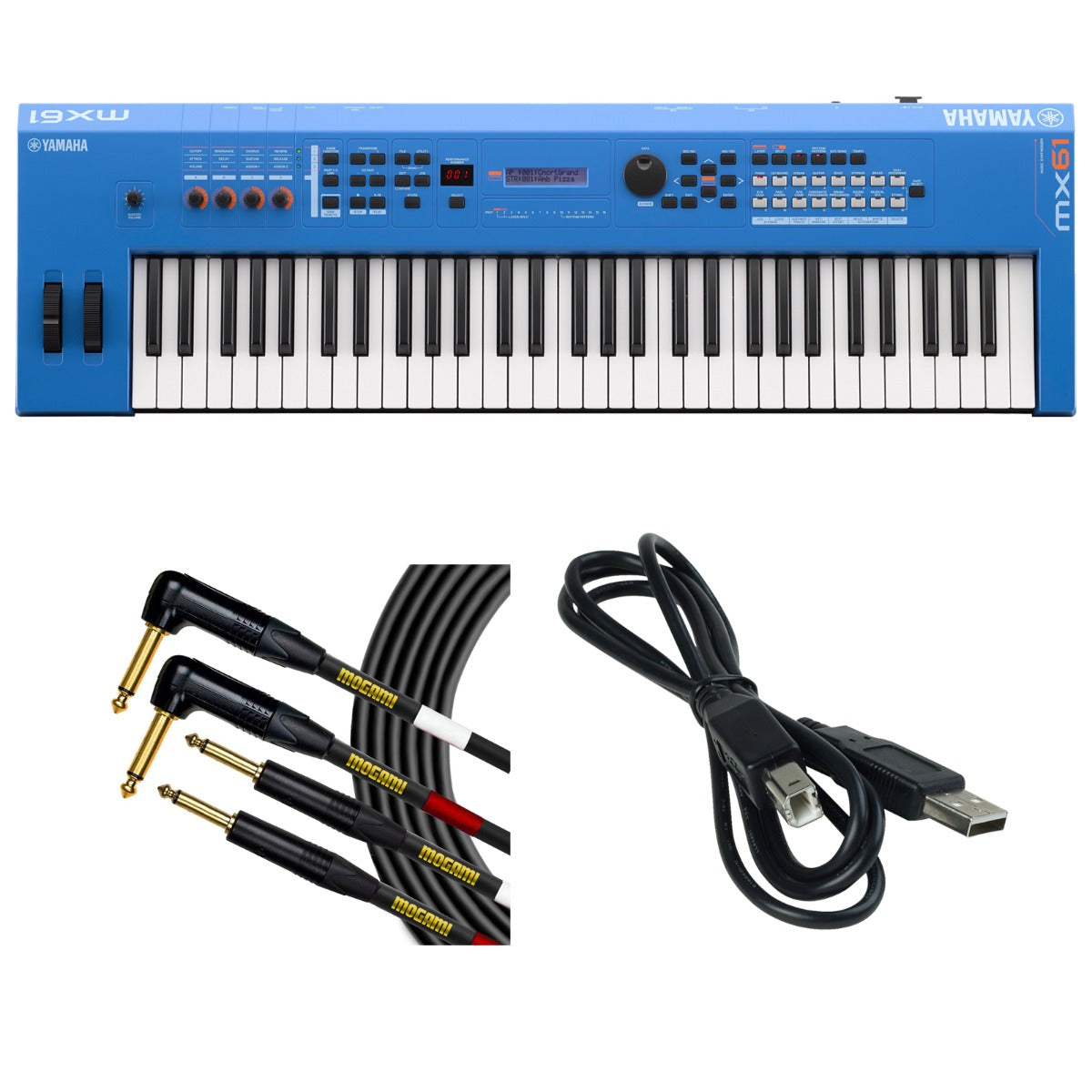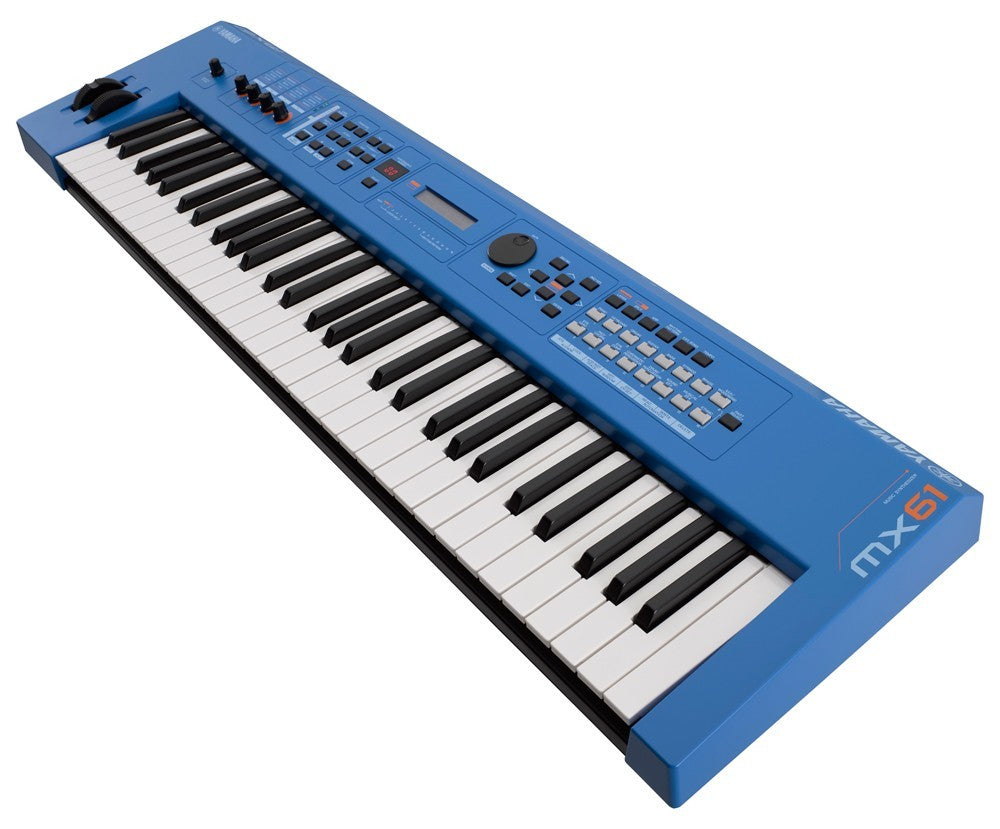 Yamaha MX61 Music Synthesizer - Blue CABLE KIT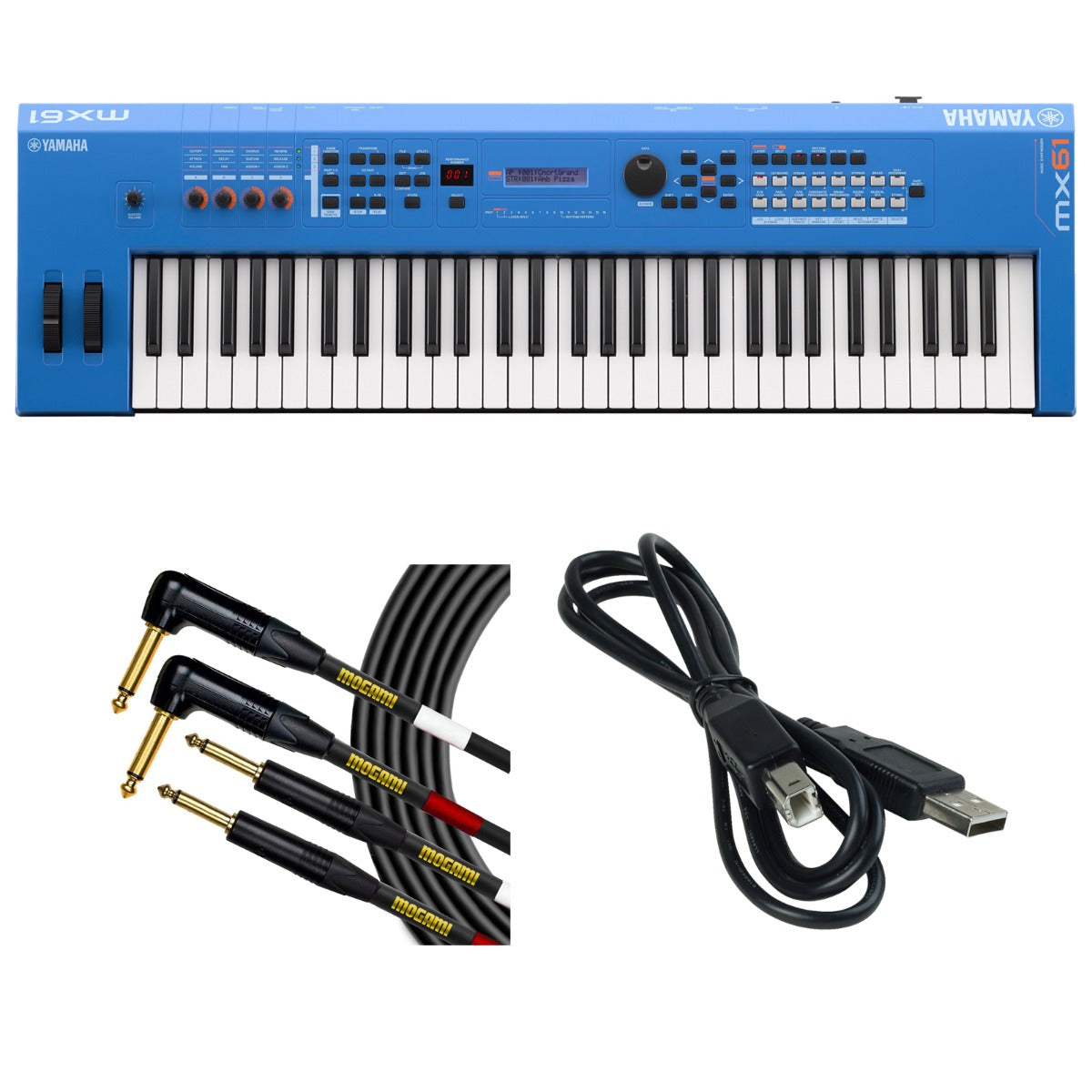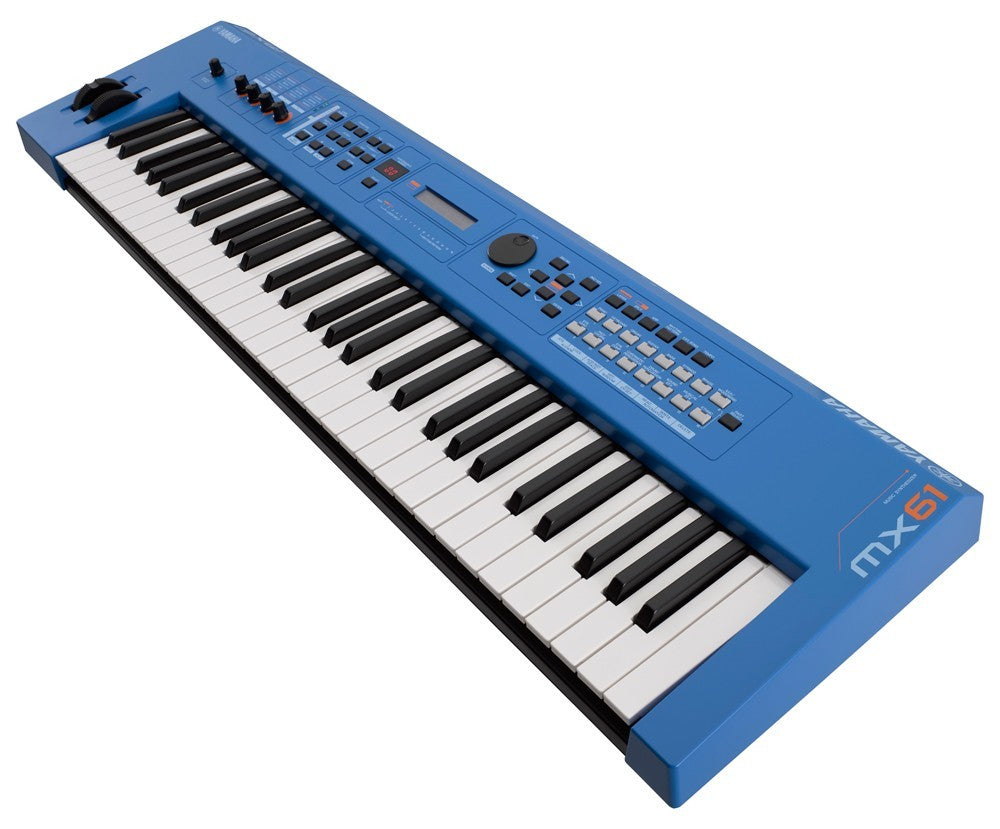 Yamaha MX61 Music Synthesizer - Blue CABLE KIT
3 items included
This Kraft Music Bundle Includes
$891.99
Regular price
$924.89
You Save $32.90
Click on a product to view more details.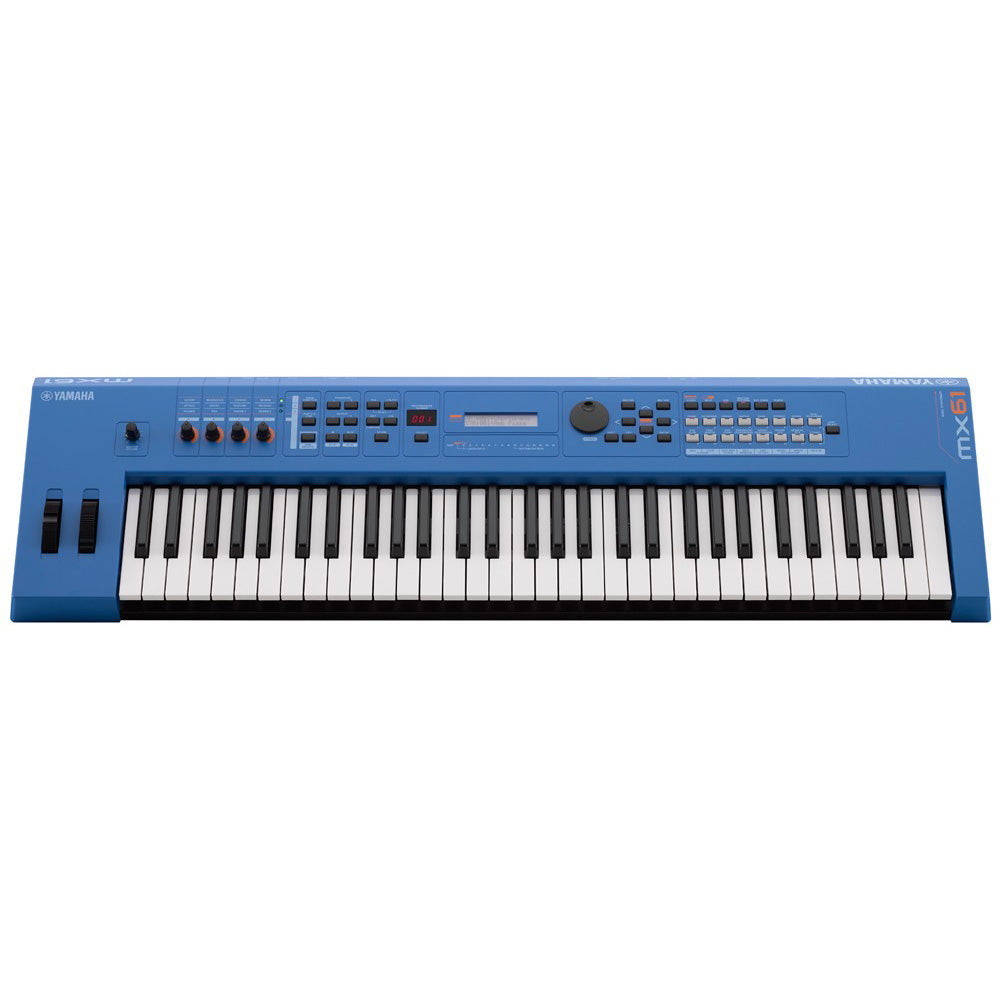 Yamaha MX61 Music Synthesizer - Blue
Sells separately for $799.99
At the core of the MX series synthesizers are carefully selected sounds taken from the world famous Yamaha Motif XS. That powerful sound arsenal is packed into a slim and sleek package that fits today's mobile lifestyle.
Want to Customize the Contents of Your Bundle?
Want to add, remove or upgrade this item? Our expert sales advisors are happy to help customize a bundle for you.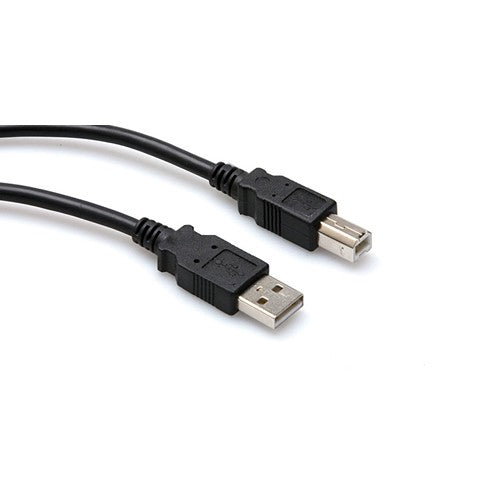 Hosa USB-210AB High Speed USB Cable Type A to Type B - 10'
Sells separately for $8.95
This cable is designed to interconnect devices with USB interfaces. It is ideal for connecting an audio interface, USB microphone, USB capable electronic instrument, or many computer peripherals to a Mac or PC.
Want to Customize the Contents of Your Bundle?
Want to add, remove or upgrade this item? Our expert sales advisors are happy to help customize a bundle for you.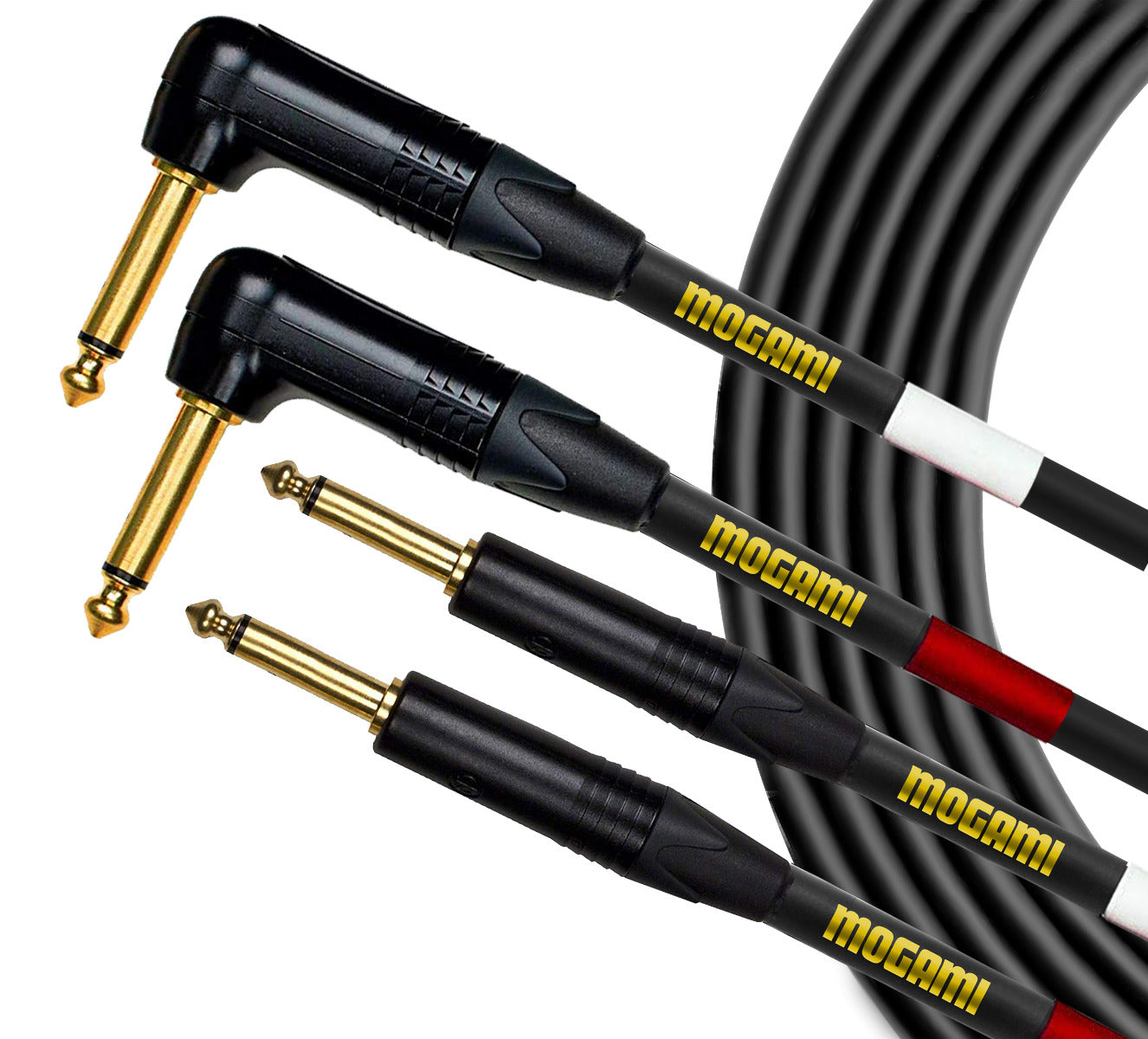 Mogami Gold Stereo Keyboard Unbalanced Dual 1/4" Cable - 10'
Sells separately for $115.95
The true, unaltered sound of your stereo keyboard comes through loud and clear with Mogami Gold Keyboard S Cable. This extremely neutral cable has a very wide bandwidth for highly detailed, accurate sound. The Gold Key S stereo keyboard cables are made with Mogami's 2965 siamese left/right configuration cable for cleaner wiring and enhanced ruggedness.
Want to Customize the Contents of Your Bundle?
Want to add, remove or upgrade this item? Our expert sales advisors are happy to help customize a bundle for you.
At the core of Yamaha's MX series synthesizers are carefully selected sounds taken from the world famous Yamaha MOTIF XS. That powerful sound arsenal is packed into a slim and sleek package that fits today's on-the-go mobile lifestyle. But the MX Series aren't just synthesizers; they are designed to bridge the gap between hardware and software. By adding a class compliant USB audio and MIDI interface for plug-and-play operation with your Mac, PC or iOS device, the MX integrates hardware reliability with controller flexibility to give you the best of both worlds at a groundbreaking level of affordability. Whether on stage or in the studio, the MX packs a powerful punch at a minimal price.
Over 1000 Sounds from the MOTIF Series
128-note Polyphony
Audio and MIDI over USB
16-Part Multi Timbral
VCM effects
Lightweight and compact
Over 1,000 sounds from the MOTIF series
The MX series contains more than 1,000 voices derived directly from the world famous Yamaha MOTIF XS series. From realistic acoustic sounds like piano, electric piano, strings and drums to complex 8-element synth sounds, the MX has all of your favorite Motif XS Voices right at your fingertips. The MX even has a streamlined interface for instant hands-on selection of all those great voices. The category selection makes it easier than ever to find the voice you need. You can even edit and store your own sounds right on board.
VCM effects
MX synthesizers come equipped with VCM effects, which simulate vintage effectors at the circuit level. The sounds of the 70s are brought back to life, through simulating the hard-to-find vintage sounds of equalizer, flanger, phaser and wah effects introduced by the keyboard legends of the era.
Easy split/layer Performance Mode for instant inspiration
Performance Mode on the MOTIFs has always been the place to find instant inspiration and the MX is no different. You can easily combine two voices to play on the keyboard using the dedicated split and layer buttons each with their own intelligent arpeggiator and a dedicated part for a drum track to create evocative Performances that feel like a whole band is playing. The 128 Performances on the MX are all user editable, but come programmed with the latest club friendly grooves.
16-part multi-timbral and 128-note polyphony
Each Performance contains not only the three sounds described above, but all the settings for a complete 16-part Multi setting for play. You can switch between any of the 16 parts without the sound cutting off. With 128 notes of polyphony there are plenty of notes to play even the densest sequences from your DAW. These features make the MX the perfect tone generator solution for live performance and live playback of DAW MIDI tracks.
Bi-directional USB audio/MIDI interfacing
But the MX doesn't just control software DAWs and VSTs. Just connect a USB cable to your computer and you can monitor all the sounds from your computer via the headphone output of the MX or listen to your DAW tracks by connecting the MX to external studio monitors or PA gear. The audio converters on the MX are made for professional music applications, so everything on your computer, even games, will sound better when using the MX as the output. The MX interface is bi-directional so you can record the internal sounds of the MX directly to your computer, without ever going to the analog domain, for the highest possible quality.
SKU
YAM-MX61BUCK
Vendor
Yamaha
Aftertouch
No
Analog Digital
Digital
Built In Speakers
No
Included From Manufacturer
Power Supply
Cubase AI Download
Keys Weighted
Semi-Weighted
Number of Keys
61
Key Size
Full Size Keys
Midi
In, Out, and USB
Mono Poly
Polyphonic
Mpn
MX61BU
Product Unique Features
16-Part Multi Timbral
One Touch Layer & Split
USB Audio/MIDI Integration
DAW Remote
Cubase AI Included
Portable Audio Player Input
Arpeggiator
Yes
Audio File Playback
Yes
Control Connections
Sustain
Foot Controller
Onboard Controllers
Pitch Bend Wheel
Modulation Wheel
Assignable Knobs x 4
Data Dial x 1
Effects
Reverb x 9 types (42 presets)
Chorus x 17 types (88 presets)
Insertion Effect x 48 types (267 presets) x 4
Master EQ (5 bands)
Audio Inputs
(1) 1/8" Stereo - Aux In
Audio Outputs
(2) 1/4" Line - L/Mono, R
(1) 1/4" Stereo - Headphone
Internal Storage Capacity
Internal USB Flash
Key Action
Synth with Velocity
Multitimbral Capability
16 parts
Oscillators per Voice
1
Product Weight
10.6 lbs
Programs/Presets
Preset: 1,106 Normal Voices + 61 Drum Kits, GM: 128 Normal Voices + 1 Drum Kit
User: 128 Normal Voices + 8 Drum Kits
Sequencer
Rhythm Pattern: 208 Patterns
Arpeggio: 999 Types
Song: 27 Demo Songs
(Playback Only)
Speakers
N/A
USB Flash Drive Port (to Device)
Program/Preset Storage;Song File Playback;System Updates
USB Port (to Host)
MIDI;Audio;Editor/Librarian/Patch Manager
Voices of Polyphony
128
Width
38.7"
Depth
11.8"
Height
4.4"
Yamaha Music Production Limited Warranty
Thank you for selecting a Yamaha product. Yamaha products are designed and manufactured to provide a high level of defect-free performance. Yamaha Corporation of America ('Yamaha') is proud of the experience and craftsmanship that goes into each and every Yamaha product. Yamaha sells its products through a network of reputable, specially authorized dealers and is pleased to offer you, the Original Owner, the following Limited Warranty, which applies only to products that have been (1) directly purchased from Yamaha's authorized dealers in the fifty states of the USA and District of Columbia (the 'Warranted Area') and (2) used exclusively in the Warranted Area. Yamaha suggests that you read the Limited Warranty thoroughly, and invites you to contact your authorized Yamaha dealer or Yamaha Customer Service if you have any questions.
This warranty covers Yamaha synthesizers, mobile mini keyboards, monitor speakers, audio interfaces, MIDI controllers, wind MIDI controllers and music production accessories against defects in materials or workmanship for one (1) year. Yamaha Montage music synthesizers are covered by the same Limited Warranty for two (2) years.
Yamaha will, at its options, repair or replace the product covered by this warranty if it becomes defective, malfunctions or otherwise fails to conform with this warranty under normal use and service during the term of this warranty, without charge for labor or materials. Repairs may be performed using new or refurbished parts that meet or exceed Yamaha specifications for new parts. If Yamaha elects to replace the product, the replacement may be a reconditioned unit.
You will be responsible for any installation or removal charges and for any initial shipping charges if the product(s) must be shipped for warranty service. However, Yamaha will pay the return shipping charges to any destination within the USA if the repairs are covered by the warranty.
This warranty does not cover (a) damage, deterioration or malfunction resulting from accident, negligence, misuse, abuse, improper installation or operation or failure to follow instructions according to the Owner's Manual for this product; any shipment of the product (claims must be presented to the carrier); repair or attempted repair by anyone other than Yamaha or an authorized Yamaha Service Center; (b) any unit which has been altered or on which the serial number has been defaced, modified or removed; (c) normal wear, and any periodic maintenance; (d) deterioration due to perspiration, corrosive atmosphere or other external causes such as extremes in temperature or humidity; (e) damages attributable to power line surge or related electrical abnormalities, lightning damage or acts of God; or (f) RFI/EMI (Interference/noise) caused by improper grounding or the improper use of either certified or uncertified equipment, if applicable.
Any evidence of alteration, erasing or forgery of proof-of-purchase documents will cause this warranty to be void. This warranty covers only the Original Owner and is not transferable.
Warranty service will only be provided for defective products within the Warranted Area. Contact your local authorized Yamaha dealer who will advise you of the procedures to be followed. If this is not successful, contact Yamaha directly. Yamaha may request that you send the defective product to a local authorized Yamaha Servicer or authorize return of the defective product to Yamaha for repair. If you are uncertain as to whether a dealer has been authorized by Yamaha, please contact Yamaha's Service Department or check Yamaha's website.
Product(s) shipped for service should be packed securely and must be accompanied by a detailed explanation of the problem(s) requiring service, together with the original or a machine reproduction of the bill of sale or other dated, proof-of-purchase document describing the product, as evidence of warranty coverage. Should any product submitted for warranty service be found ineligible therefore, an estimate of repair cost will be furnished and the repair will be accomplished only if requested by you and upon receipt of payment or acceptable arrangement for payment.
Any implied warranties, including warranties of merchantability and fitness for a particular purpose shall be limited in duration to the applicable period of time set forth above. Yamaha shall not be responsible for incidental or consequential damages or for damages based upon inconvenience, loss of use, damage to any other equipment or other items at the site of use or interruption of performances or any consequences. Yamaha's liability for any defective product is limited to repair or replacement of the product, at Yamaha's option. Some states do not allow limitations on how long an implied warranty lasts or the exclusion or limitation of incidental or consequential damages, so the above limitation or exclusion may not apply to you. This Warranty gives you specific legal rights, and you may also have other rights which vary from state to state. This is the only express warranty applicable to the product specified herein; Yamaha neither assumes nor authorizes anyone to assume for it any other express warranty.
Ground shipping is FREE for all orders $99 and up.