Skip product carousel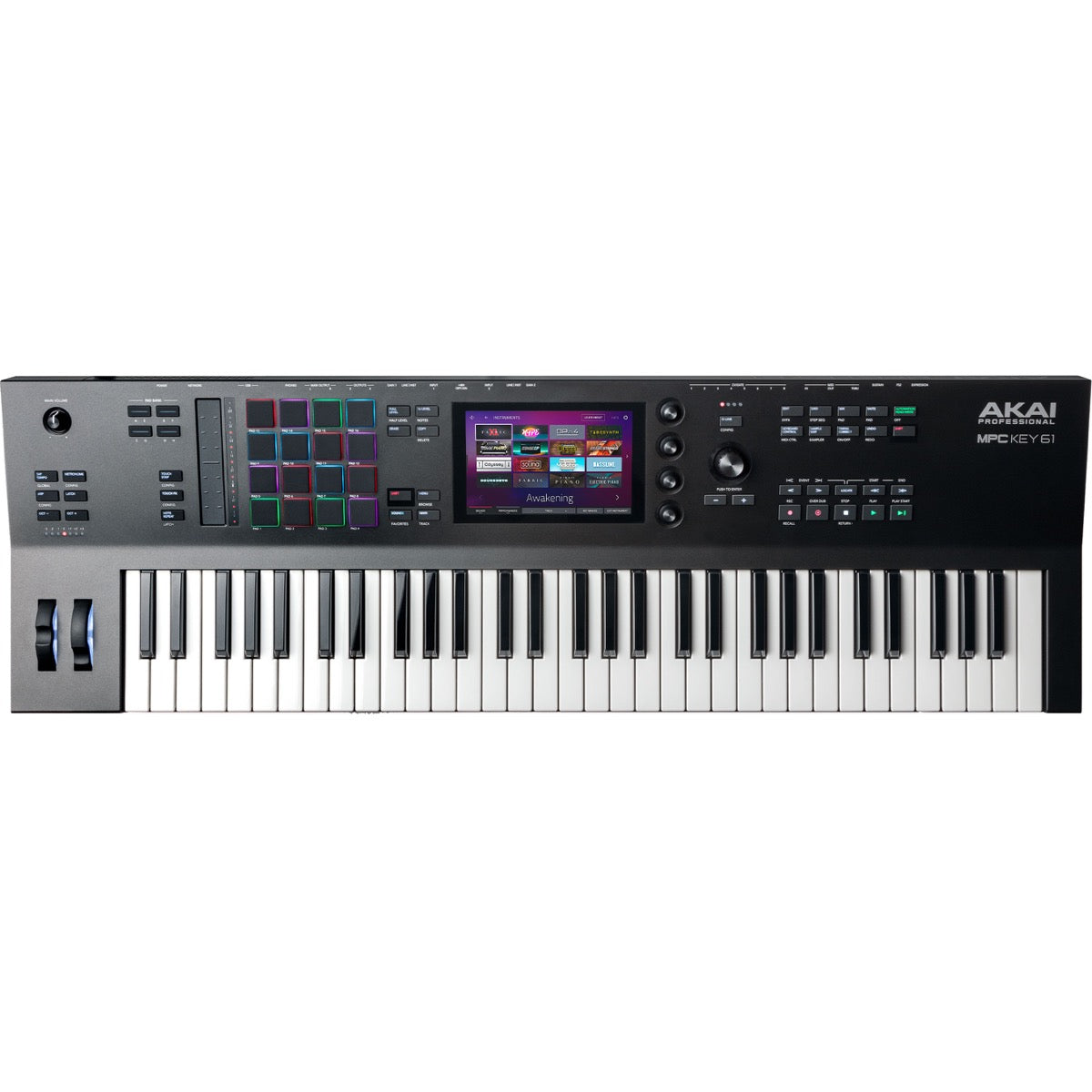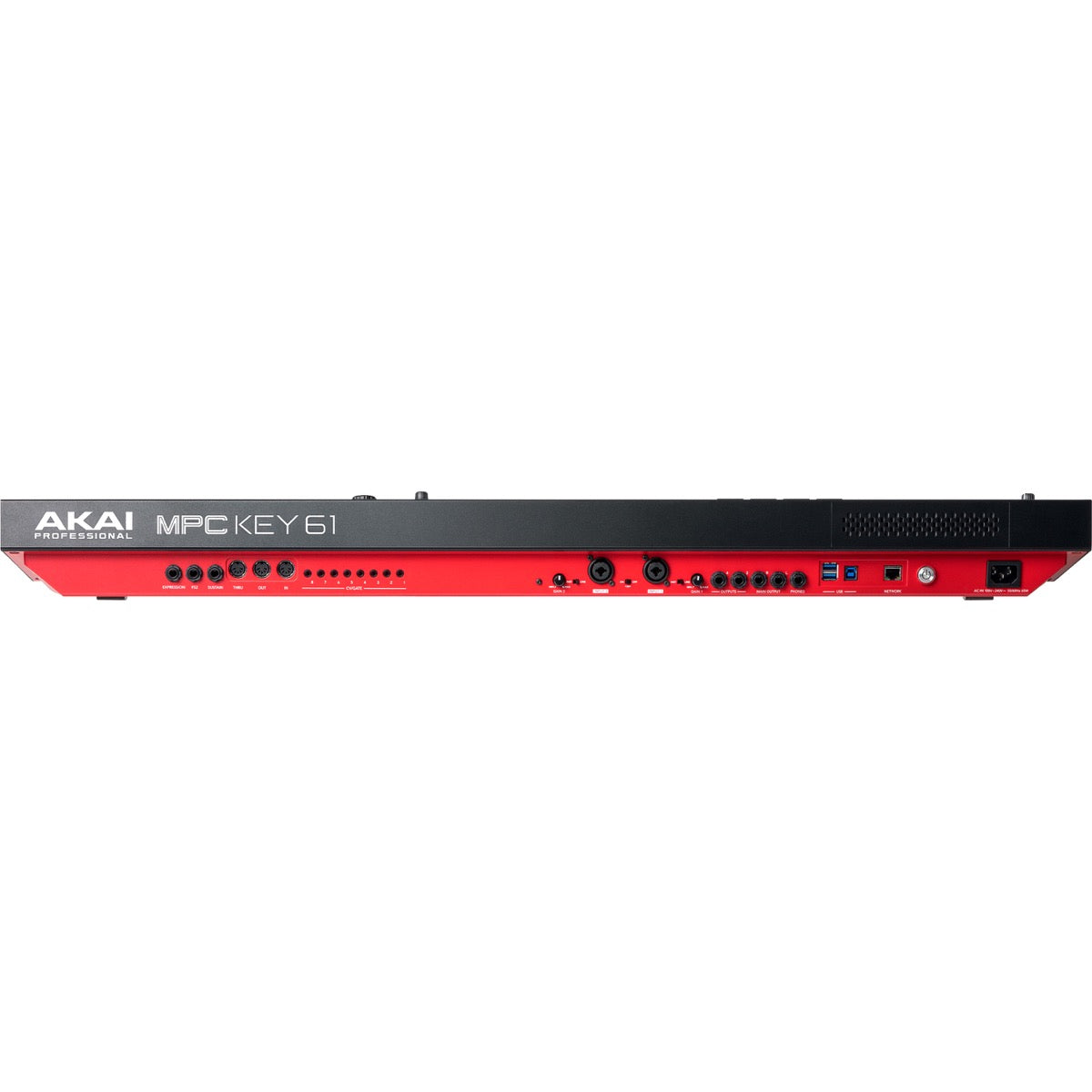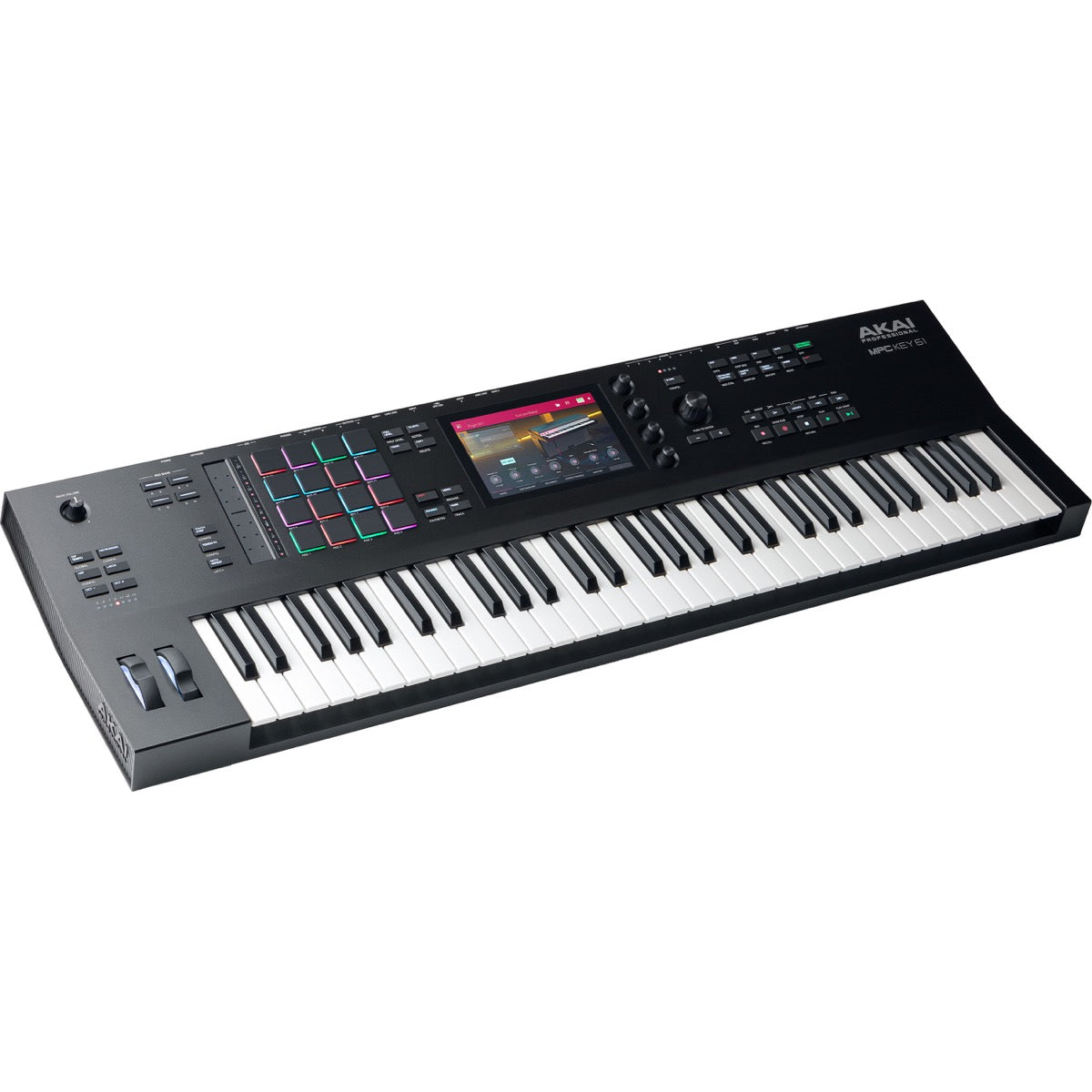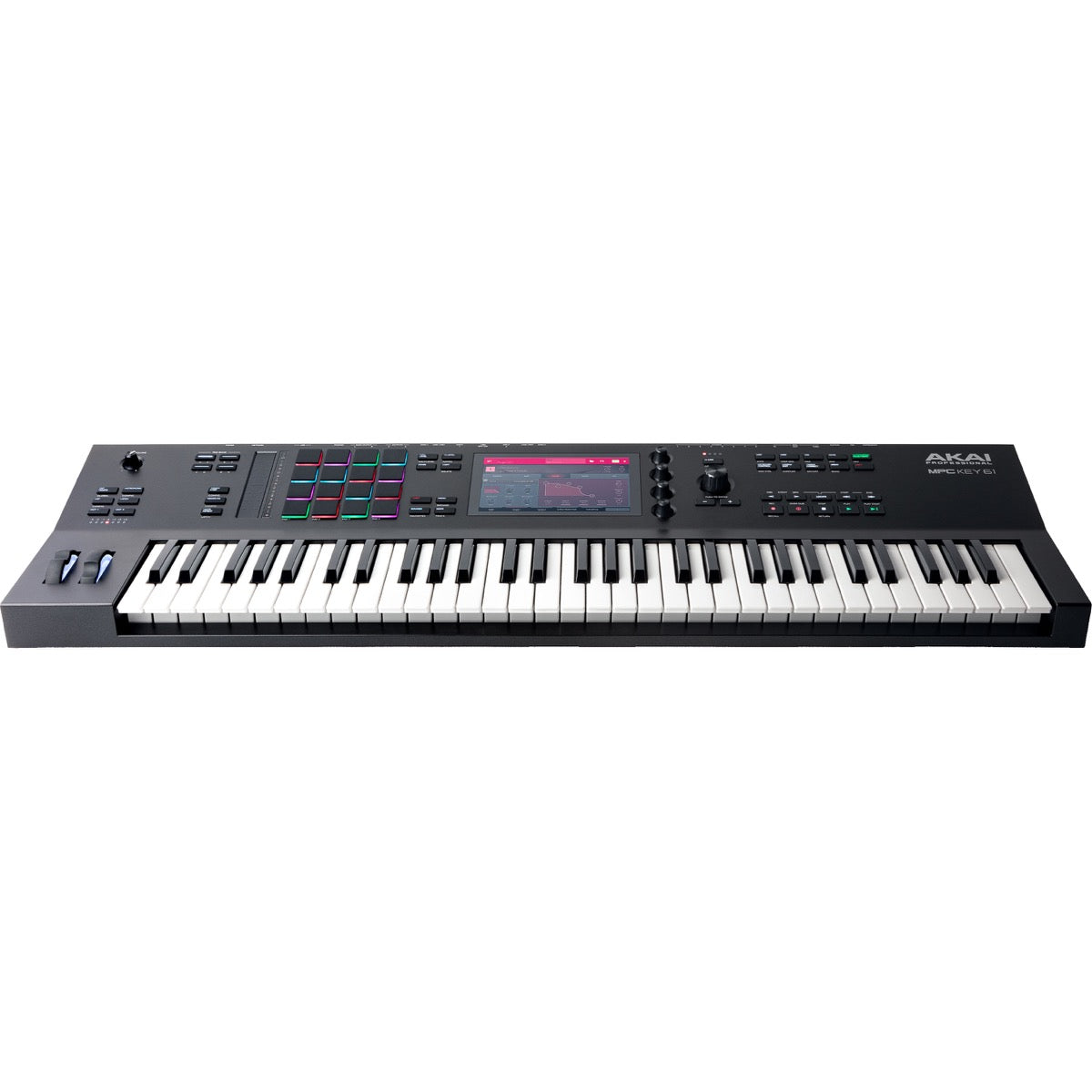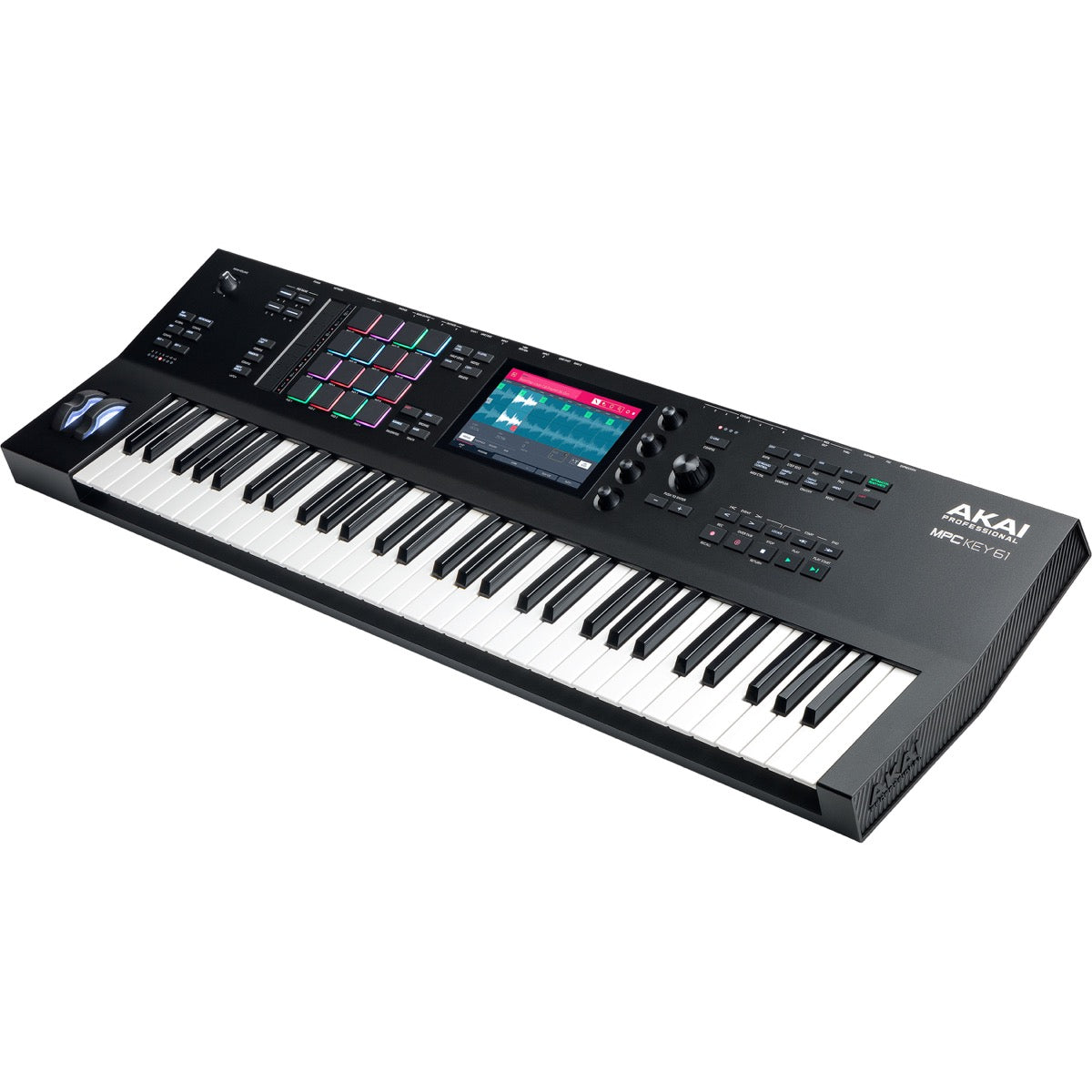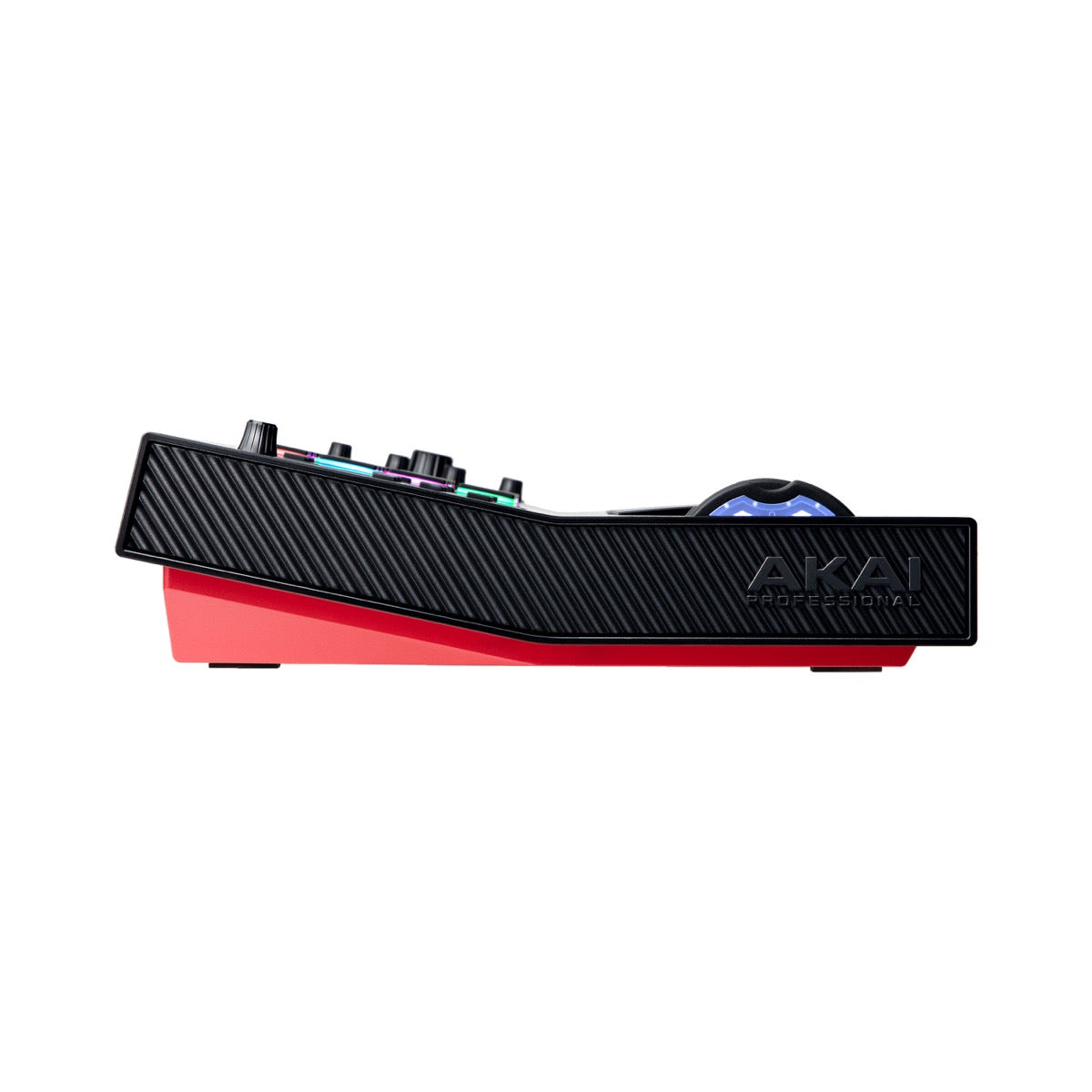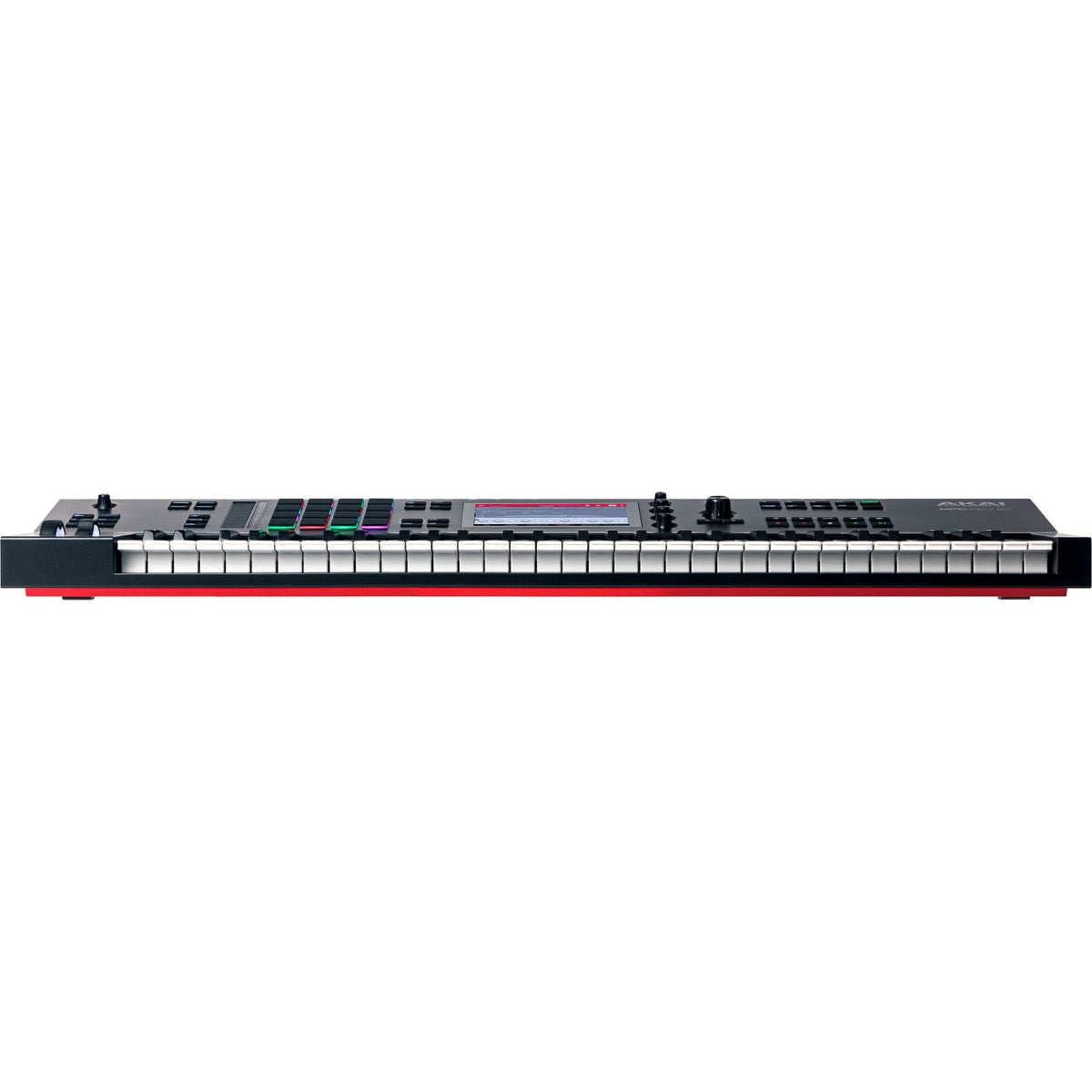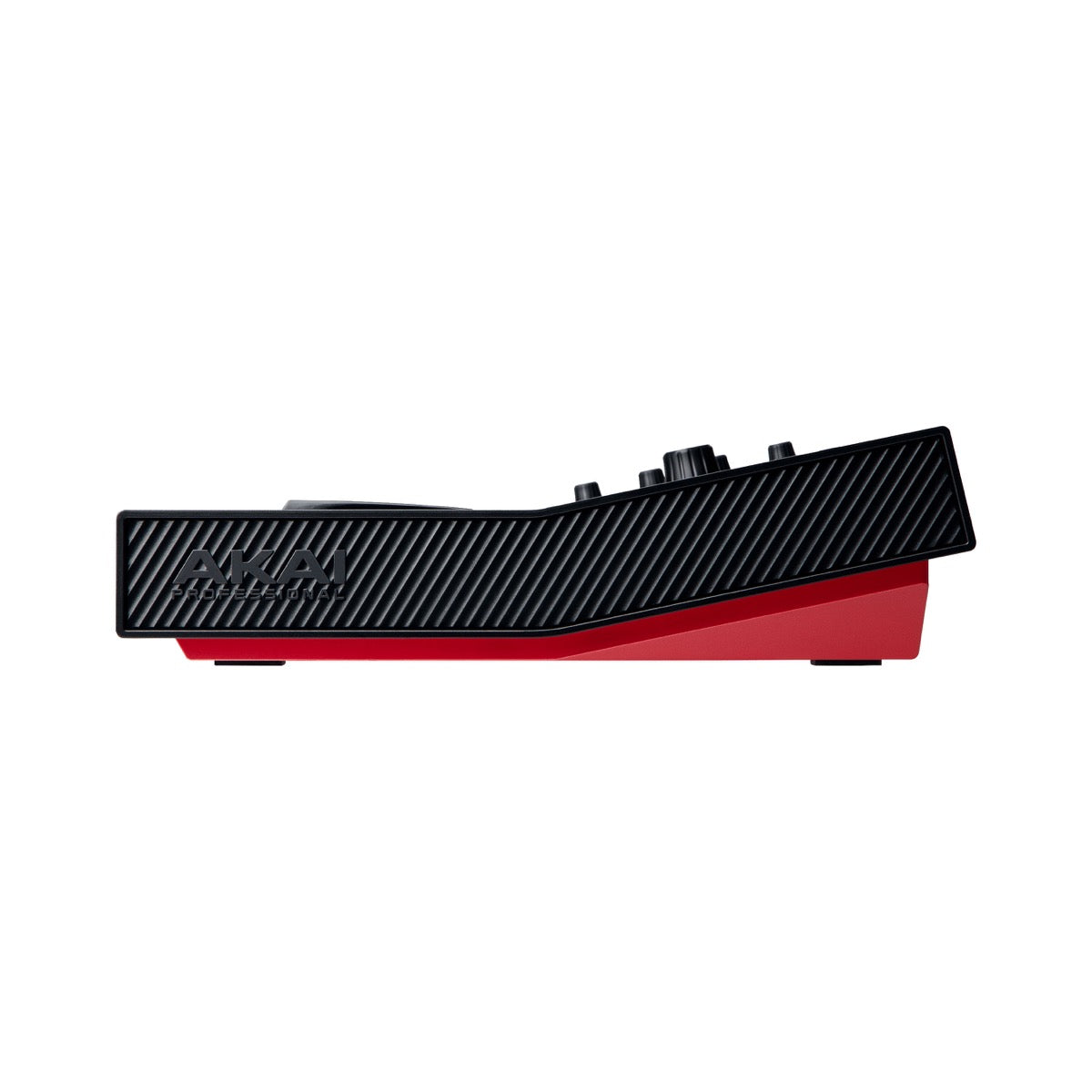 Akai Professional MPC Key 61 Production & Synthesizer Keyboard STUDIO RIG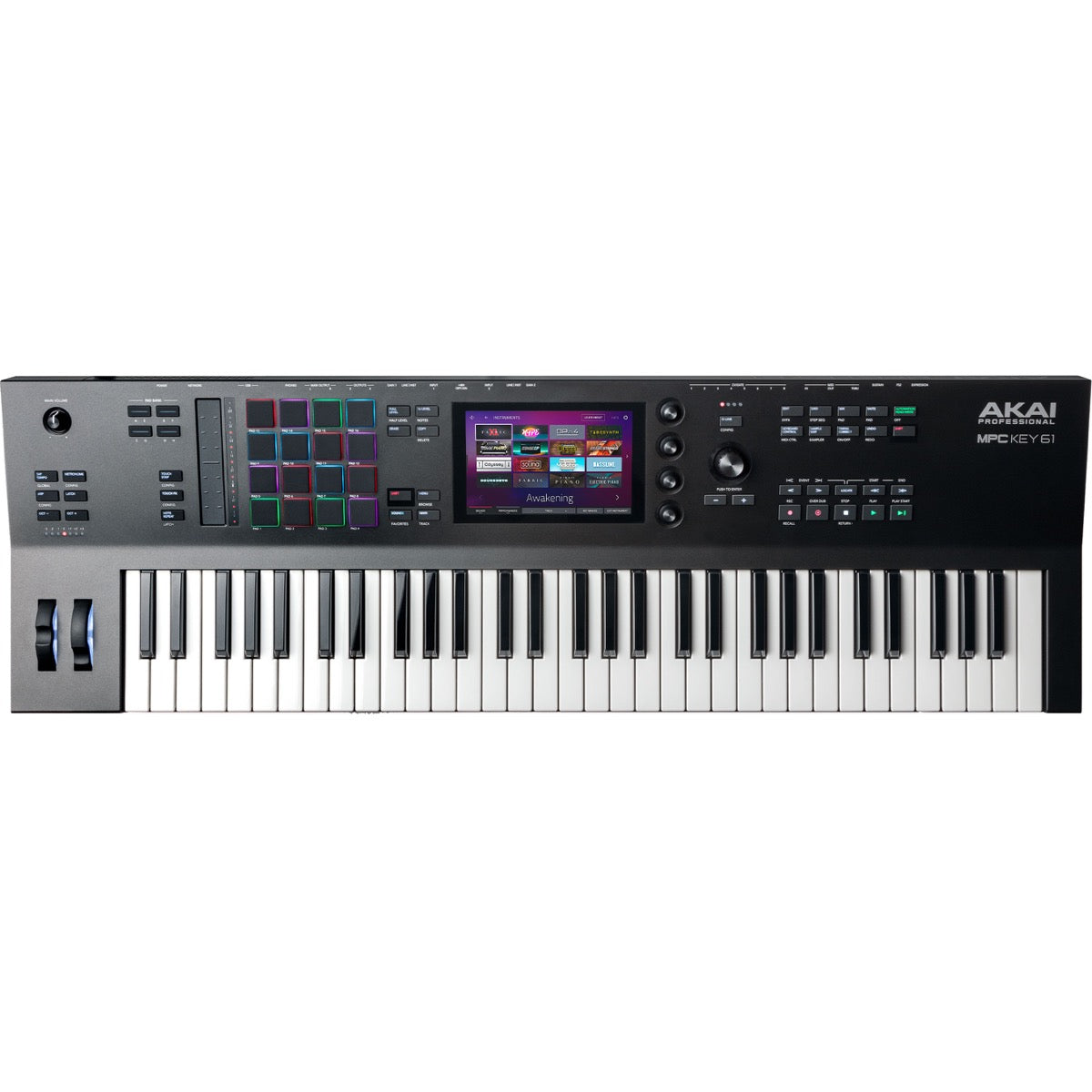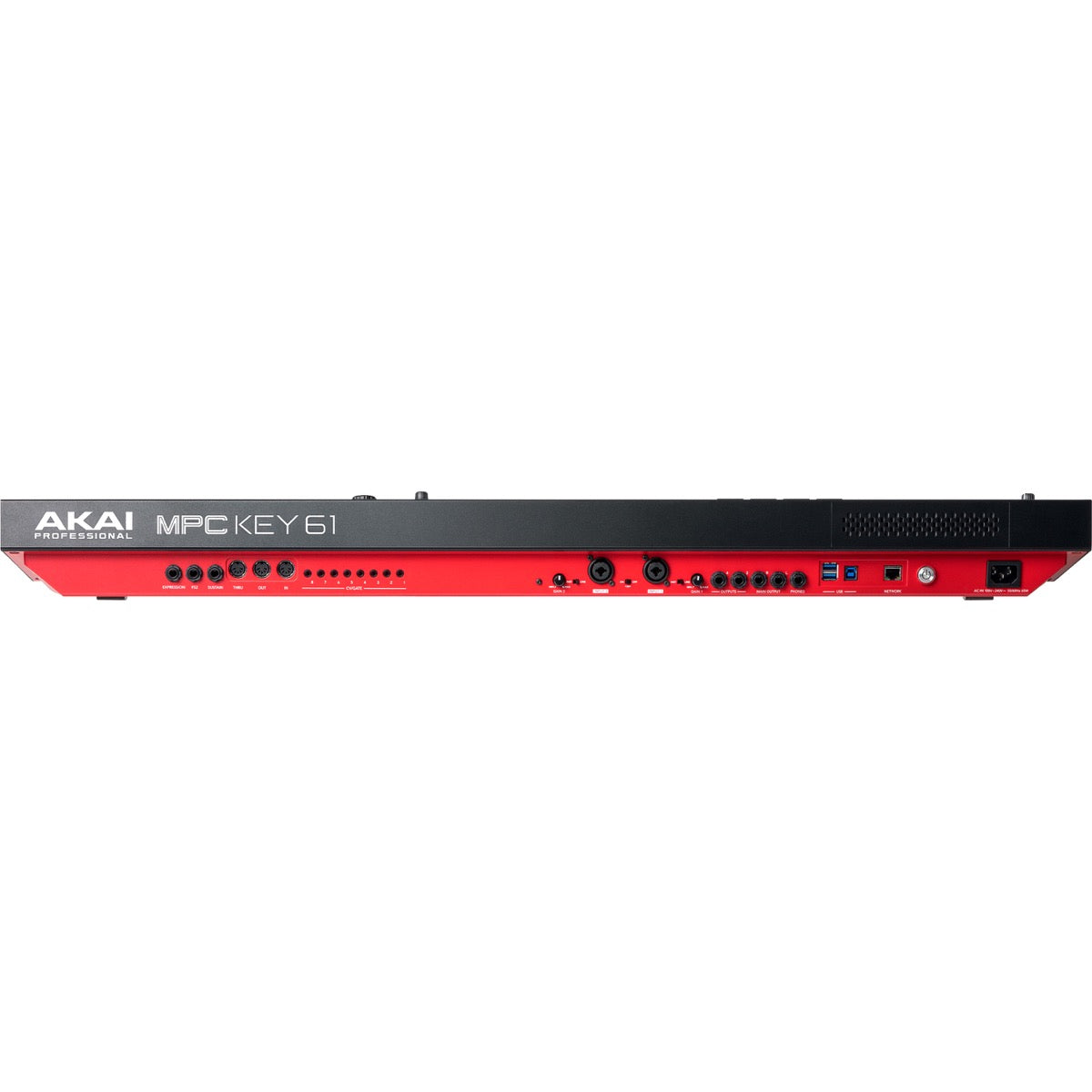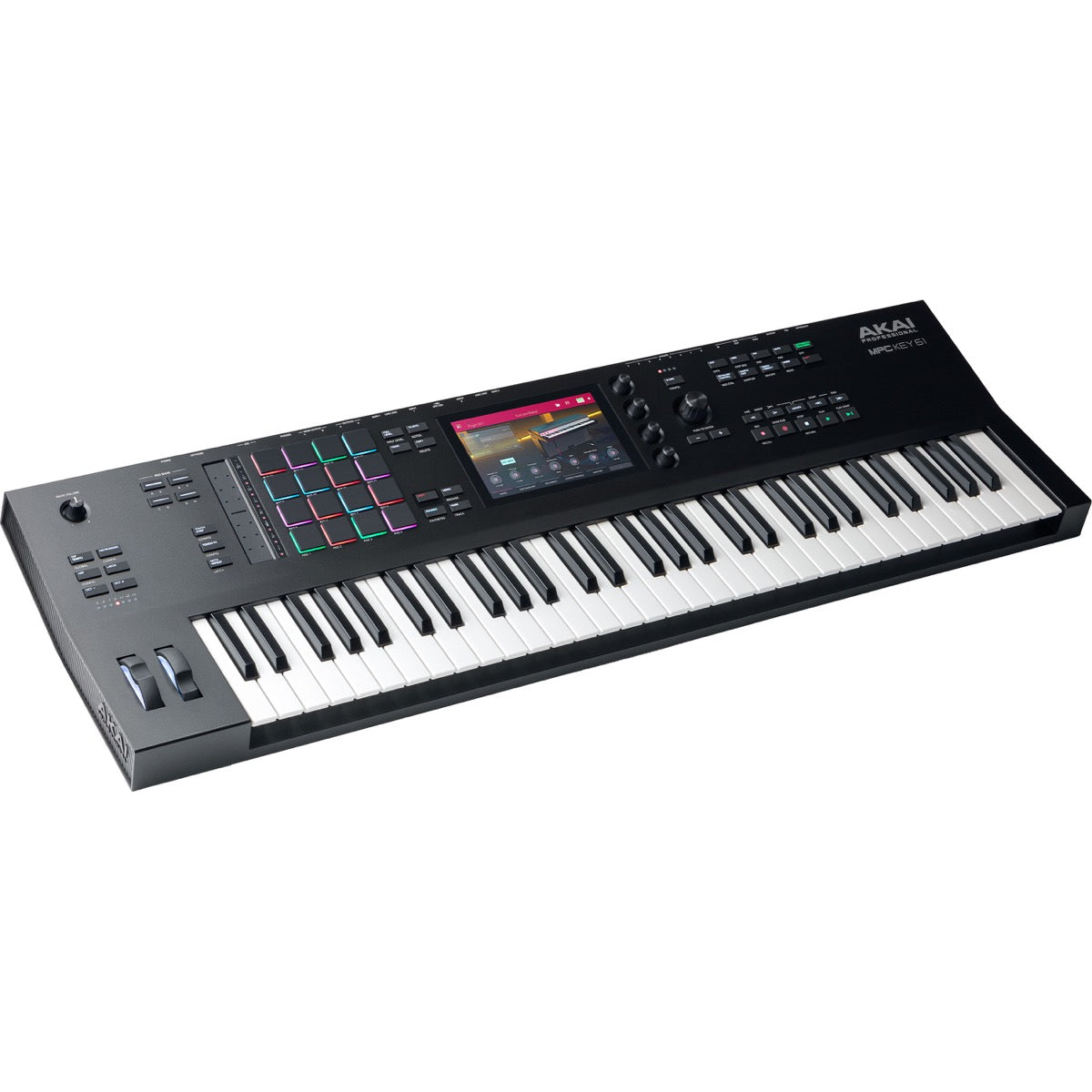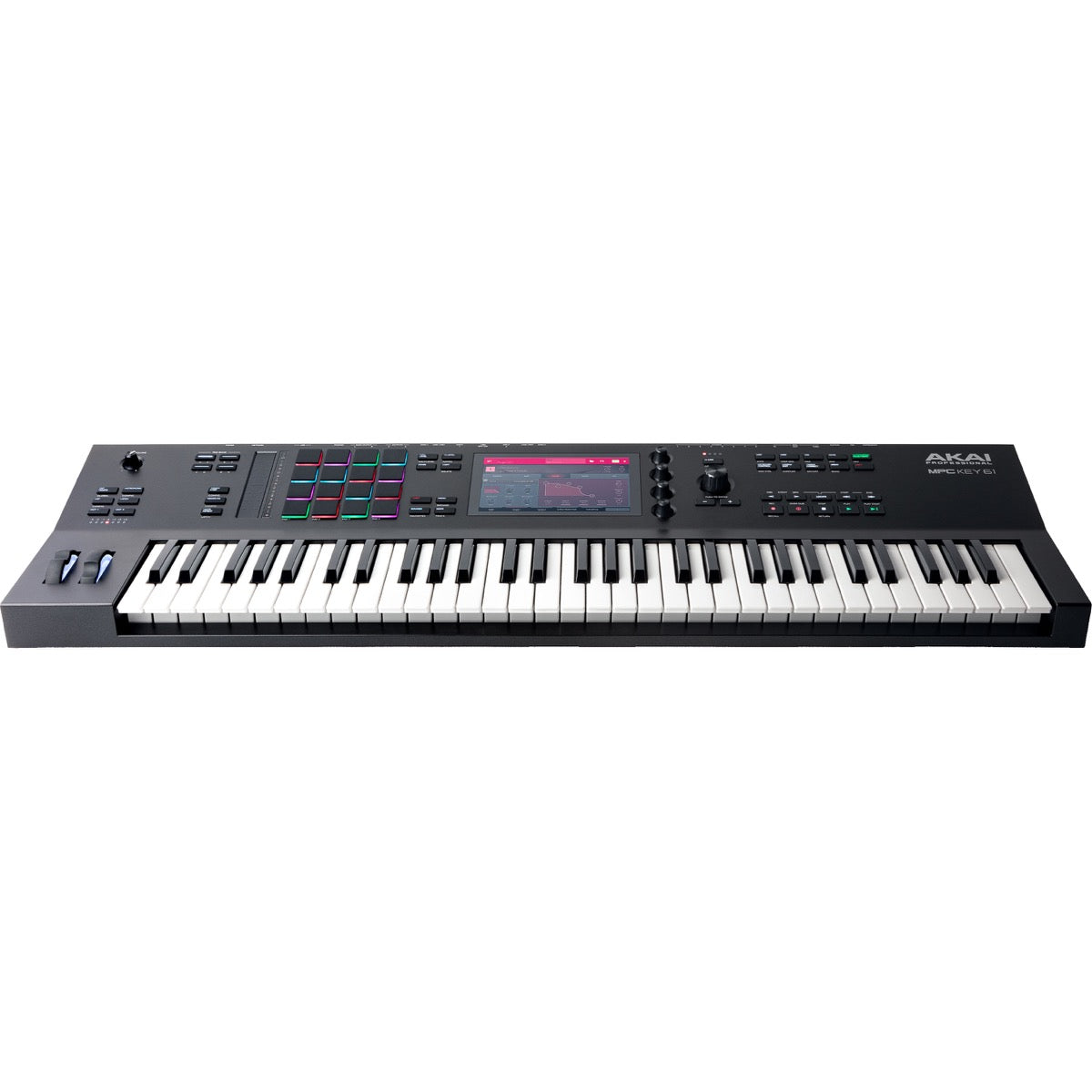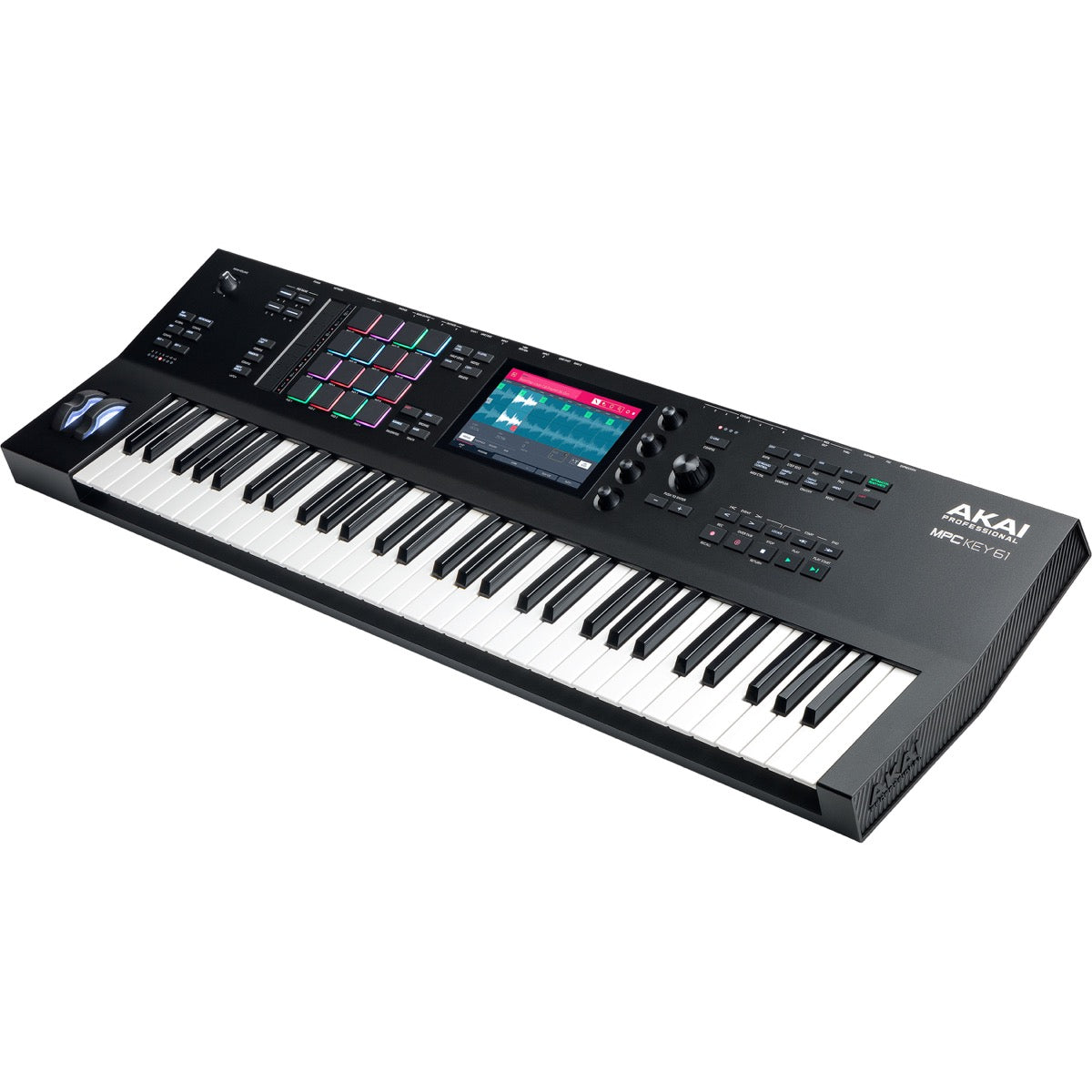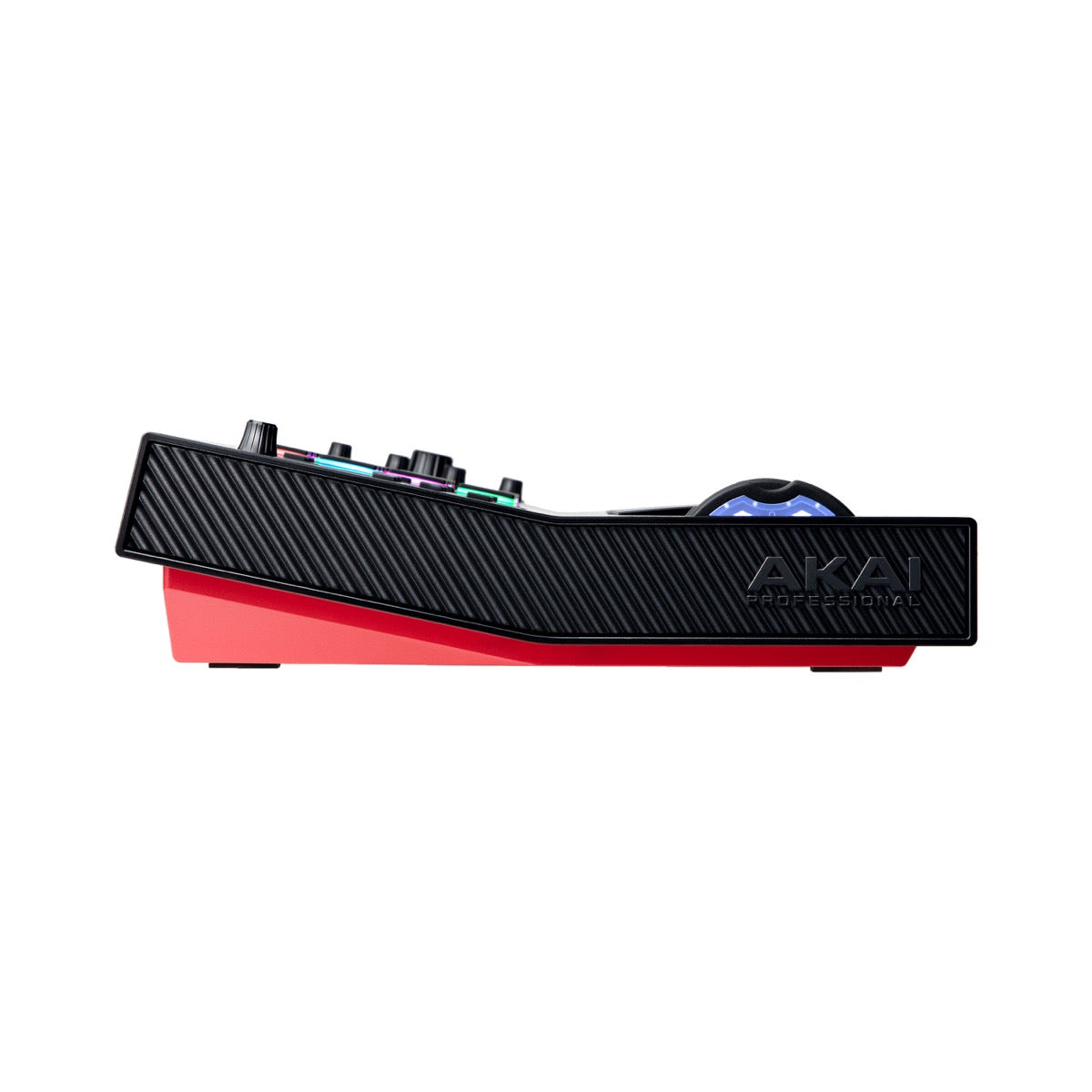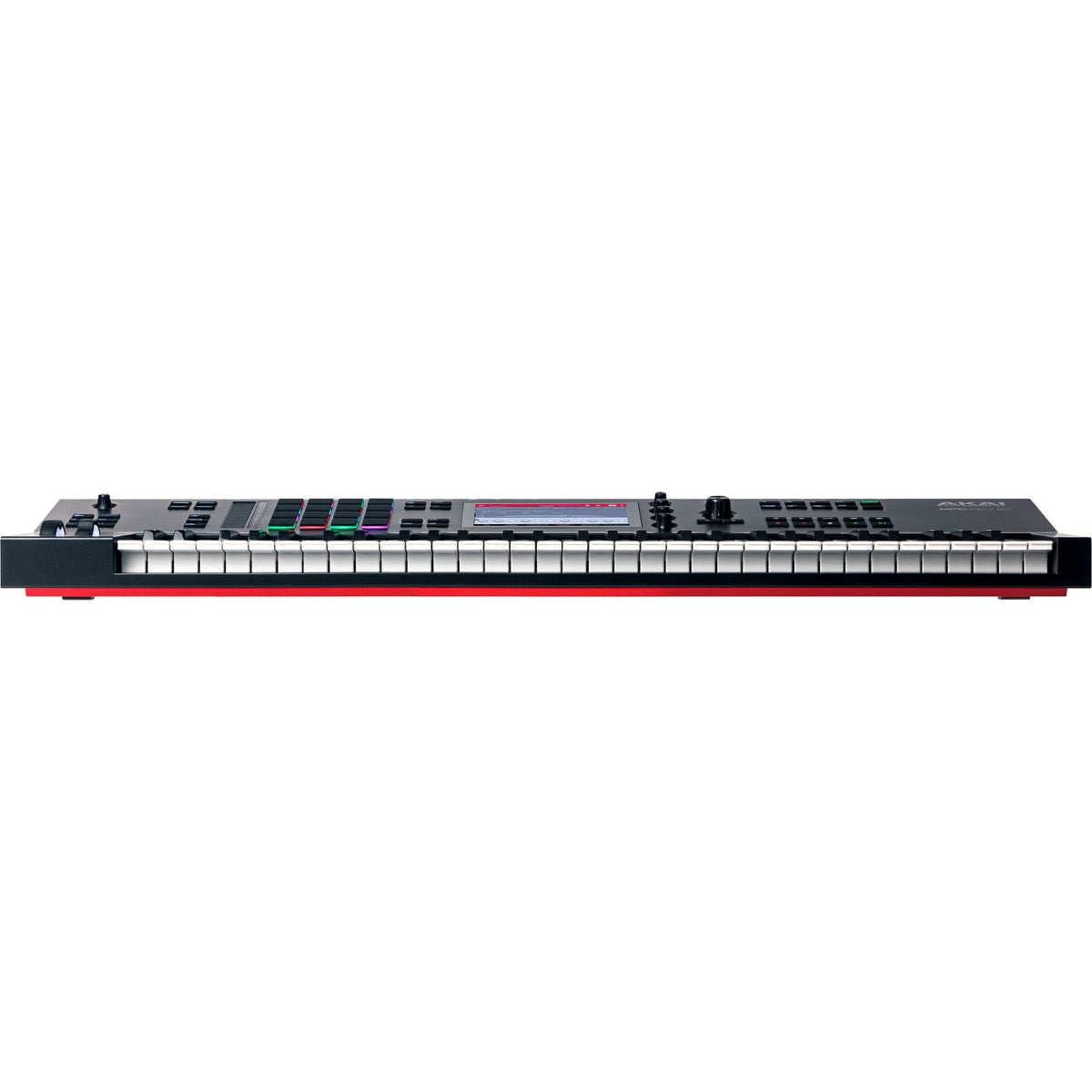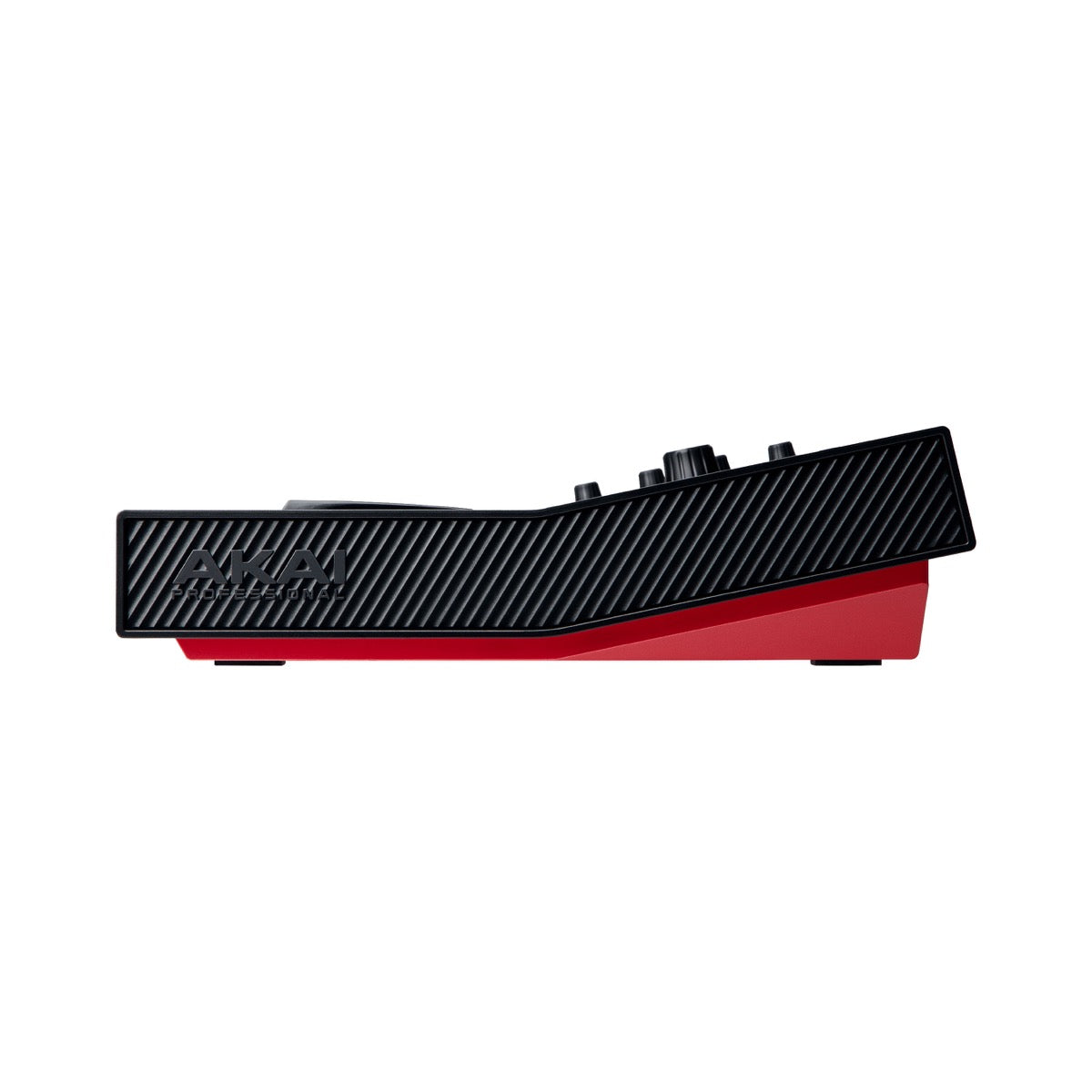 This Kraft Music Bundle Includes
Click on a product to view more details.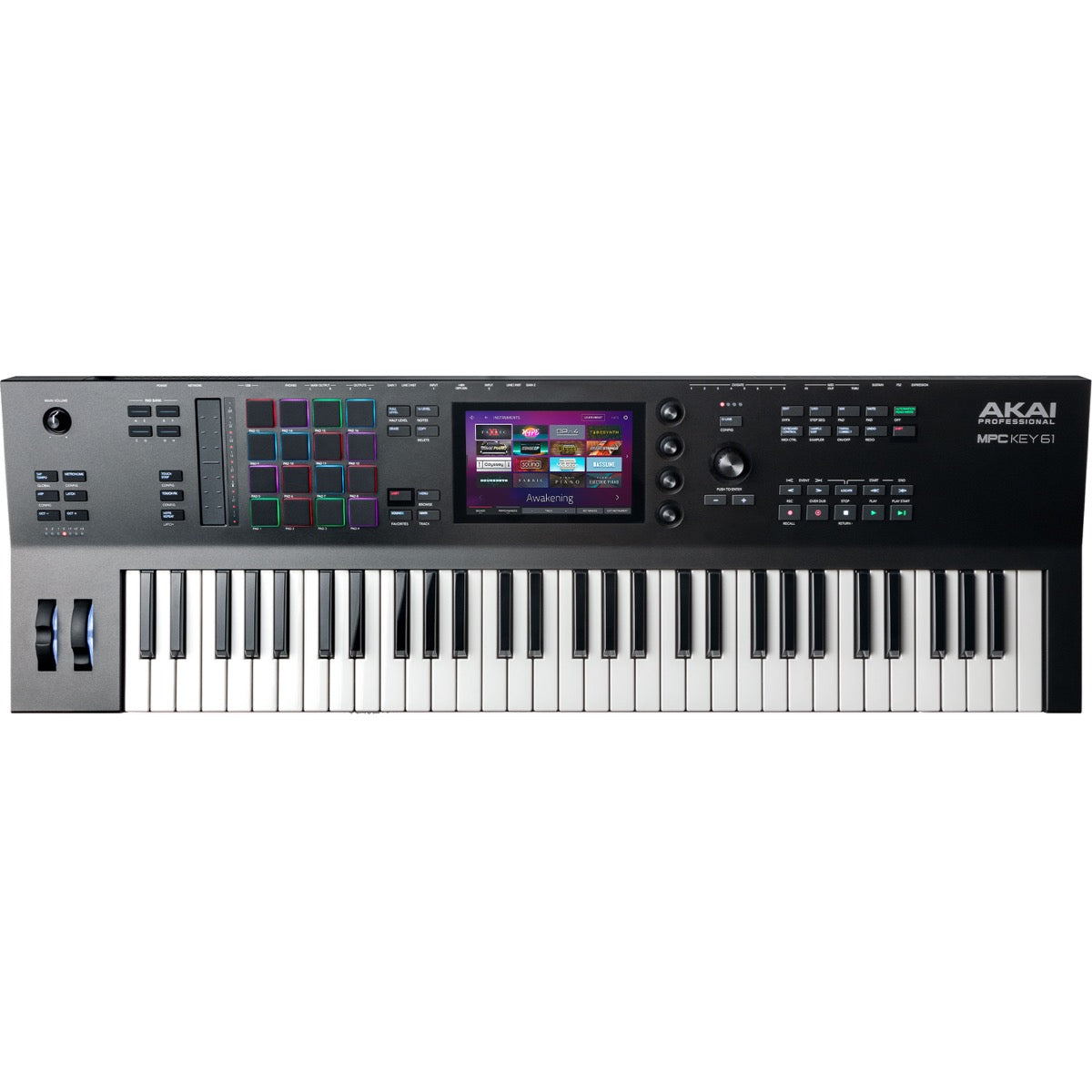 Akai Professional MPC Key 61 Production & Synthesizer Keyboard
Sells separately for $1,499.00
Akai Professional MPC Key 61 adds the most advanced next-generation virtual instruments and effects to MPC, bolstering its arsenal of industry-leading music production tools. With a
Want to Customize the Contents of Your Bundle?
Want to add, remove or upgrade this item? Our expert sales advisors are happy to help customize a bundle for you.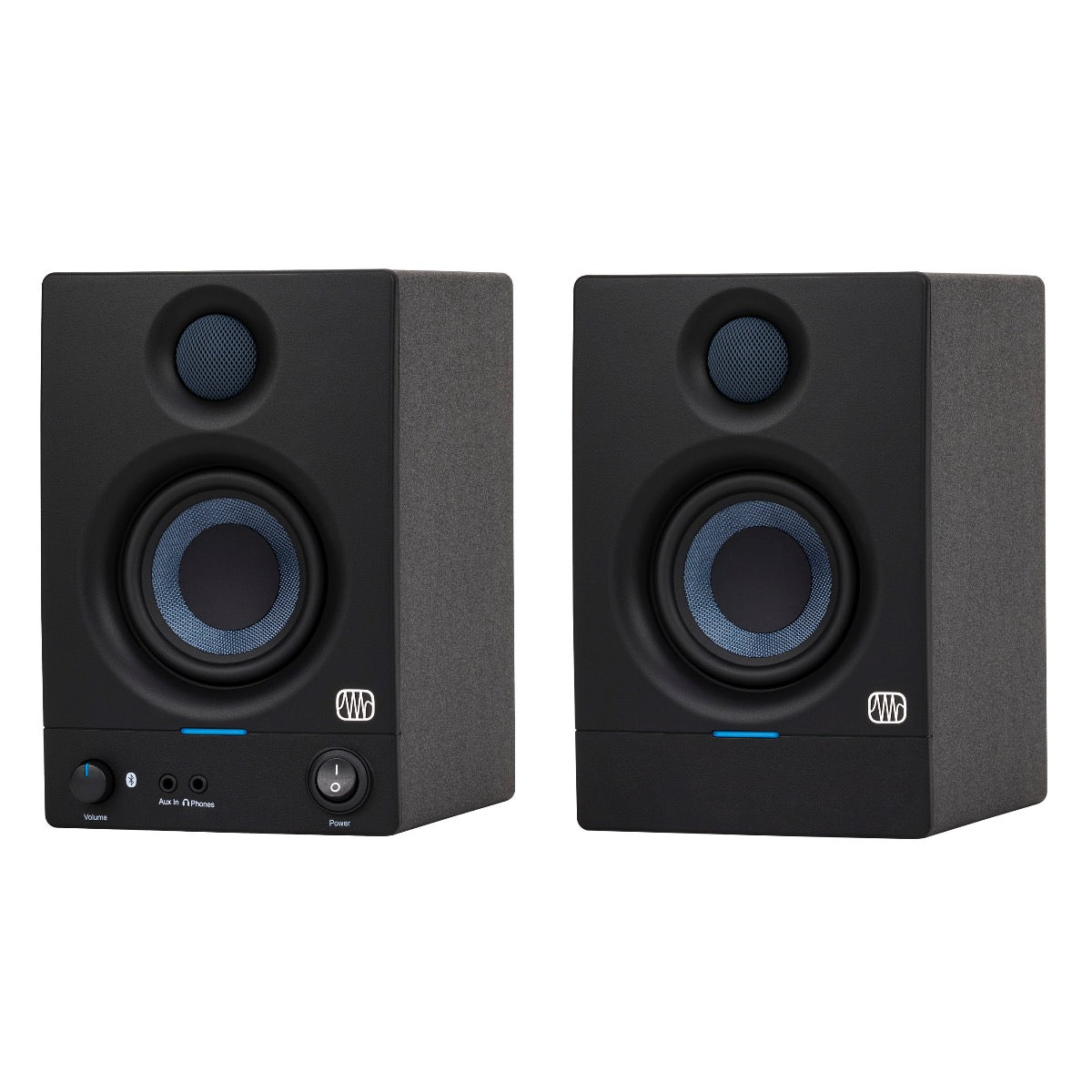 PreSonus Eris 3.5BT Powered Studio-Monitors (Pair) with Bluetooth
Sells separately for $149.99
PreSonus Eris 3.5BT studio monitors are the perfect way to bring studio-quality sound to your home. With Bluetooth wireless connectivity, you can stream your favorite music from any device, and with their 50W of onboard Class AB power, you can enjoy loud, clear audio without any distortion.
Want to Customize the Contents of Your Bundle?
Want to add, remove or upgrade this item? Our expert sales advisors are happy to help customize a bundle for you.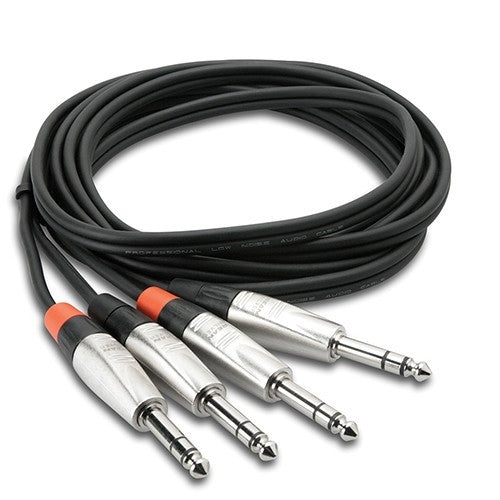 Hosa HSS-010X2 Dual REAN 1/4" TRS Cable - 10'
Sells separately for $31.95
This professional-grade dual balanced 1/4" cable is designed to connect your instrument to any unit with right and left channels. Great for keyboards, mixing consoles, PA systems, or other sound reinforcement or recording applications.
Want to Customize the Contents of Your Bundle?
Want to add, remove or upgrade this item? Our expert sales advisors are happy to help customize a bundle for you.
Akai Professional MPC Key 61 is a revolutionary standalone production synthesizer keyboard powering the next chapter of the MPC legacy. Building on the history of powerful sequencing and revolutionary sampling, MPC Key 61 adds the most advanced next-generation virtual instruments and effects to MPC, bolstering its arsenal of industry-leading music production tools. And now, with the addition of a 61-key semi-weighted keybed with aftertouch, the MPC experience ascends to an unprecedented level of creative interaction and expression, delivering the world's most powerful and complete standalone workflow. 
25 cutting-edge instrument plug-ins
Expressive 61-key semi-weighted keybed with aftertouch
Powerful quad-core ARM processor with 4GB RAM – no need for a computer
16 RGB velocity-sensitive MPC drum pads with Note Repeat
Assignable touch strip controller
2 mic/line inputs with high-end preamps
Vibrant 7" color touchscreen with multitouch and gestures
Audio interface with high-quality AD/DA converters
Accepts class-compliant audio interfaces and MIDI devices
Sounds button for fast browsing
Powerful 128-track MIDI sequencer
Onboard wi-fi and Bluetooth
4 assignable Q-Link controller knobs
Pitch bend and modulation wheels
Dedicated transport control section
4 discrete line outputs
8 audio tracks
8 CV/gate output jacks for modular integration
Breaking sound barriers
Inside MPC Key 61, experience a new dimension of sound like never before. Powered by 25 plug-in instrument engines at your fingertips and over 6,000 cutting-edge presets, MPC Key 61 delivers the most modern-day sound palette ever programmed in a production synthesizer. Each plug-in instrument features advanced synthesis, deep parameter editing and modern effects developed for a truly inspiring musical experience – all designed with a fast and vibrant touch interface for an intuitive and compelling workflow. Immerse yourself in a world of sound engines ranging from deep FM synthesis with OPx4 to rich and elegant instruments including Stage Piano, Stage EP, Session Strings and Organ. The powerhouse Fabric XL synth delivers everything from drone basses to lush and deep atmospheric pads, taking your music creation to another dimension.
Keys to expression
MPC Key 61 features an incredibly expressive and playable semi-weighted keybed with aftertouch to drive its world-class sounds with dynamic, responsive control. With both players and producers in mind, technology and artisanship were combined to breathe inspiration into every performance. MPC Key 61's keybed is designed to deliver the highest performance experience possible, connecting the dots between sound and feel.
Plug in to a world of effects
From essential studio effects to mixing and mastering to vocal tuning and harmony processors, MPC Key 61 includes over 100 state-of-the-art effects ready to load across your music productions. Insert lush and spacious reverb and delay effects to your tracks, add bounce and punch to your drums and mix using modern or vintage style compressors and limiters, or 'retro up' your sounds and samples with modern day Lo-Fi effects such as Half-speed, Flavor and Amp Simulations for that 'slowed down vinyl' feel. In addition to industry-leading sound, each MPC plug-in also features a meticulously crafted user interface, resulting in stunning visuals that jump out of the vibrant 7" touch screen. Experience plug-in effects like never before, only inside MPC Key 61.
Perfect tune and harmony
MPC Key 61 is the world's first production synthesizer incorporating modern day vocal effects plug-ins, which can also be used for the most creative sound design. Fully record and mix the perfect vocals directly inside MPC Key 61's standalone environment with two onboard high-end microphone preamps. Whether you want that modern day vocal tuning effects sound or the capability of adding four-part harmonies to your vocals, the AIR Vocal Suite delivers the ultimate plug-in tools featured across all contemporary music. From rap, pop and R&B vocal effects to adding textures to your samples – the sky's the limit.
Touch strip for hands-on control
The onboard assignable touch strip controller is a catalyst for new ways to control and interact with your own signature sounds. Bend, warp and manipulate sounds in real time in ways no other synthesizer can. Touch capacitive assignable realtime Q-Link controls allow for endless creative ingenuity. Q-Links are already intelligently and automatically pre-mapped advantageously, but reassigning them to virtually any parameter or synth element opens worlds of new creative energy for production and performance.
Dynamic expression
Dedicated pitch bend and modulation wheels mean an added touch of expression to elevate your compositions. Bend the notes of your synth and lead sounds in Fabric XL, add gentle vibrato to your stringed instruments in Session Strings or dial in the speed of the Organ plug-in's rotary Leslie cabinet and hear your organ parts swell with a wide, chorused tremolo. The pitch and mod wheels are two more tools that bring depth and dimension to any MPC Key 61 keyboard part.
Ultimate sequencing workflow
The MPC sequencing workflow is simply unmatched. With 128 tracks of internal and external MIDI, keygroup instruments, clip launching and eight plug-in instruments and audio tracks, MPC standalone has the power to capture any musical production. The responsive color touch display stands up to any task, like editing notes on the drum grid, triggering step sequencer events, writing/editing automation and more. The MPC sequencing workflow is the most advanced and integrated standalone system available for today's modern music creators.
30 years of legendary sampling
From over 30 years of genre-defining sampling technology, MPC Key 61 brings the full MPC sampling experience only Akai Professional can deliver. From advanced sampling, sample slicing and multi-sample layering to capturing vintage synths using award-winning auto sampling technology and time stretching, the only limit is your imagination. Built-in microphone preamps with high-end converters combined with vintage MPC60 and MPC3000 emulation plug-ins bring sampling capabilities to an unprecedented level.
The ultimate feel and groove
The 16 velocity-sensitive RGB pads on MPC Key 61 are the same award-winning pads found on MPC One. In addition to the iconic MPC pads, you'll also find the renowned time correct, swing and quantize features of MPC that are mainstays of modern music production. The always popular Note Repeat makes hi-hats and other percussion elements sizzle and swerve through any track, while Full Level and 16 Levels add pitch and variety to any drum or melodic sample.
Surround your creativity
MPC Key 61 will connect your entire creative studio and workflow together with ease. Connect up to 32 MIDI devices via USB with MIDI Multi, expand your audio I/O to 32 inputs and outputs using class-compliant interfaces, or connect your vintage synths using MIDI in, out and thru. For live 'DAWless' production, MPC Key 61 also includes 8 CV/gate jacks, allowing you to connect to a wide variety of synthesizers, sound modules, analog modular gear and more for a completely dialed-in sonic creation station. Onboard wi-fi and Bluetooth allow for wireless synchronization with Ableton Link and updating to the latest MPC OS. Two USB-A ports also come in handy for storage and MIDI controllers, while an additional SATA storage bay allows for volumes of expandable sounds and tracks.
Standalone vocal production and recording
MPC Key 61 has an onboard 24-bit audio interface with high-end preamps and AD/DA converters. Individual gain knobs control the inputs of the XLR / 1/4" TRS combo connectors with phantom power for driving condenser microphones. Two main outputs, two sub outputs and an additional headphone output further allow for expansive connections. Capture pristine vocal tracks and then process them with the onboard AIR Vocal Suite, or record guitars, bass or even other keyboards for the ultimate in audio recording and sampling capabilities.
DAW integration with MPC2 software
The bundled MPC2 desktop DAW for Mac and PC supercharges the MPC experience with expanded track counts and support for third party AU/VST plug-ins. MPC2 is the optimum platform for unrestricted creative versatility, delivering unprecedented surgical control and integration with the MPC Key 61 system. Run it as a DAW or as a VST/AU plugin in third party DAWs like FL Studio, Logic, Ableton Live, Pro Tools, Studio One and more.
Standalone power at your fingertips
The powerful features integrated inside MPC Key 61 were engineered for a seamless standalone creative workflow. Powered by 4GB of RAM, the MPC 2.11 operating system, a 32 GB internal SSD, a world-class 16GB onboard factory library, comprehensive I/O connectivity and a dedicated SATA bay for SSD Expansion, MPC Key 61 comes packed with everything needed for modern music production.

SKU
AKAI-MPCKEY61STR
MPN
MPC Key 61
Vendor
Akai Professional
Aftertouch
Yes
Analog Digital
Digital
Bluetooth
App Connectivity
Built In Speakers
No
Included From Manufacturer
USB cable
Power supply
Keys Weighted
Semi-Weighted
Number of Keys
61
Key Size
Full Size Keys
Midi
In, Out, Thru, and USB
Mpn
MPCKEY61
Product Unique Features
Onboard audio interface with high-quality AD/DA converters
Vibrant 7" color touchscreen with multitouch and gestures
25 cutting-edge instrument plug-ins
Control Connections
8 × assignable 1/8" CV/gate outputs
1/4" sustain footswitch input
1/4" expression pedal input
1/4" assignable pedal input
Onboard Controllers
Pitch bend wheel
Modulation wheel
Assignable touch strip
16 velocity- and pressure-sensitive RGB backlit pads
4 touch-capacitive Q-Link control knobs
Effects
AIR TubeSynth, AIR Bassline, AIR Electric
AIR FX Bundle of 28 additional effects
All assignable as insert or send/return effects
All assignable to individual pads
Expansion Options
SATA drive bay for SSD storage expansion
Audio Inputs
2 × XLR / 1/4" TRS combo sampling/recording inputs with individual gain control knobs and +48V phantom power
Audio Outputs
Dual balanced 1/4" stereo main output
Dual balanced 1/4" stereo sub output
1/4" stereo headphone output
Internal Storage Capacity
32GB
SATA drive bay for SSD storage expansion
Key Action
Semi-weighted keybed with aftertouch
Product Weight
17.88 lb
Programs/Presets
6,000+
Sequencer
128-track sequencer with control over internal tracks/instruments, external MIDI instruments and CV/gate outputs
USB Flash Drive Port (to Device)
Program/Preset Storage;Sample Import
USB Port (to Host)
MIDI;Audio;System Updates;File Transfer;Editor/Librarian/Patch Manager
Width
38.76"
Depth
12.36"
Height
3.84"
Akai Professional Limited Warranty
inMusic Brands, Inc. warrants to the original purchaser that Akai Professional products are free from defects in material and workmanship under normal use and service for the period commencing upon the date of purchase from an authorized Akai Pro dealer and continuing for the following period of time after that date for (1) Year.
This Limited Warranty is conditioned upon proper use of the product by the purchaser. This Limited Warranty does not cover: (a) defects or damage resulting from accident, misuse, abuse, neglect, unusual physical or electrical stress, modification of any part of the product, or cosmetic damage; (b) equipment that has the serial number removed or made illegible; (c) all plastic surfaces and other externally exposed parts that are scratched or damaged due to normal use; (d) defects or damage from improper testing, operation, maintenance, installation, adjustment, or service of the products.
During the applicable warranty period, Akai Pro will repair or replace, at Akai Pro's sole discretion, without charge to the purchaser, any defective component part of the product. Akai Pro may, at Akai Pro's sole discretion, use rebuilt, reconditioned, or new parts or components when repairing any product or replace a product with a rebuilt, reconditioned, new or comparable product.
Ground shipping is FREE for all orders $99 and up.