Skip product carousel
Instant Rebate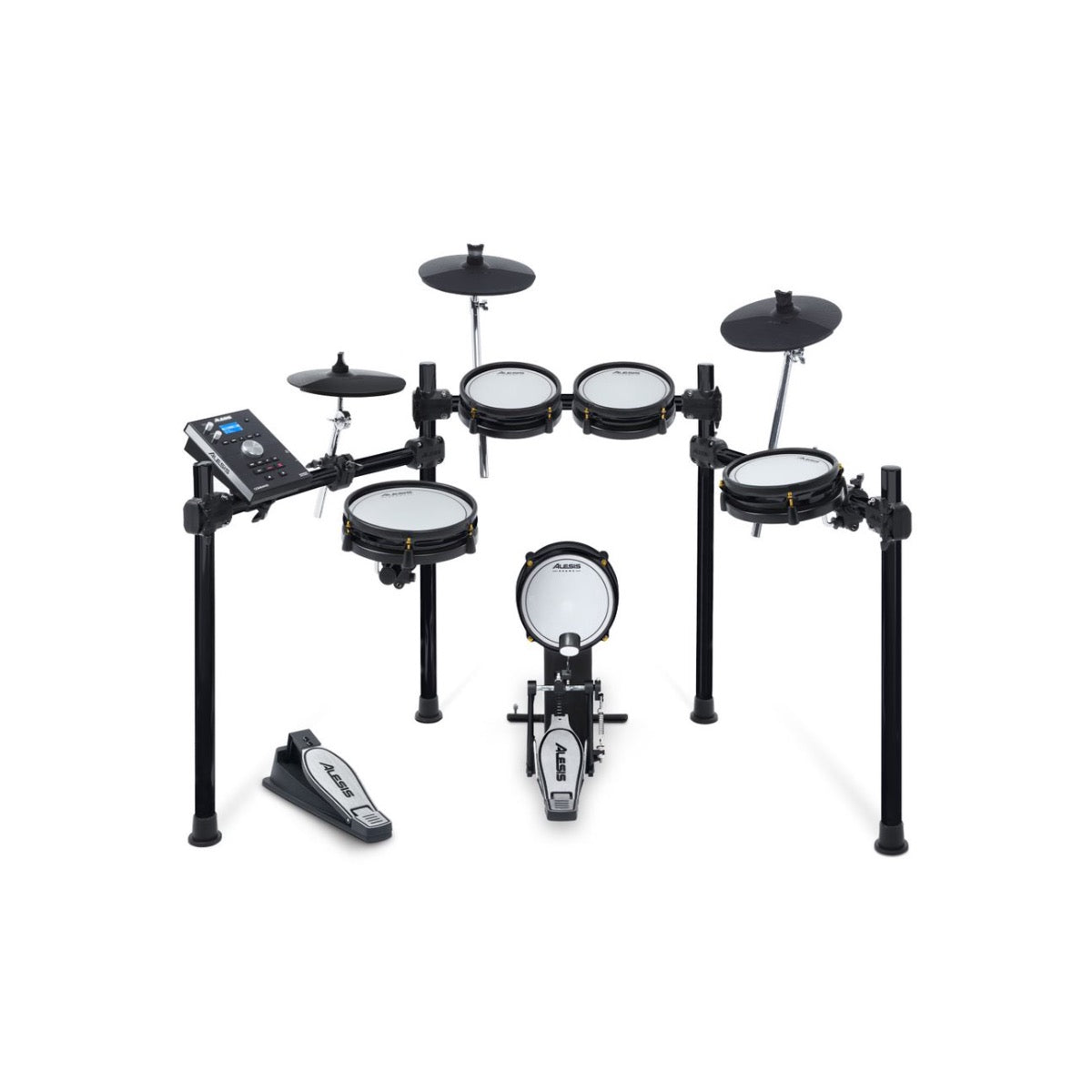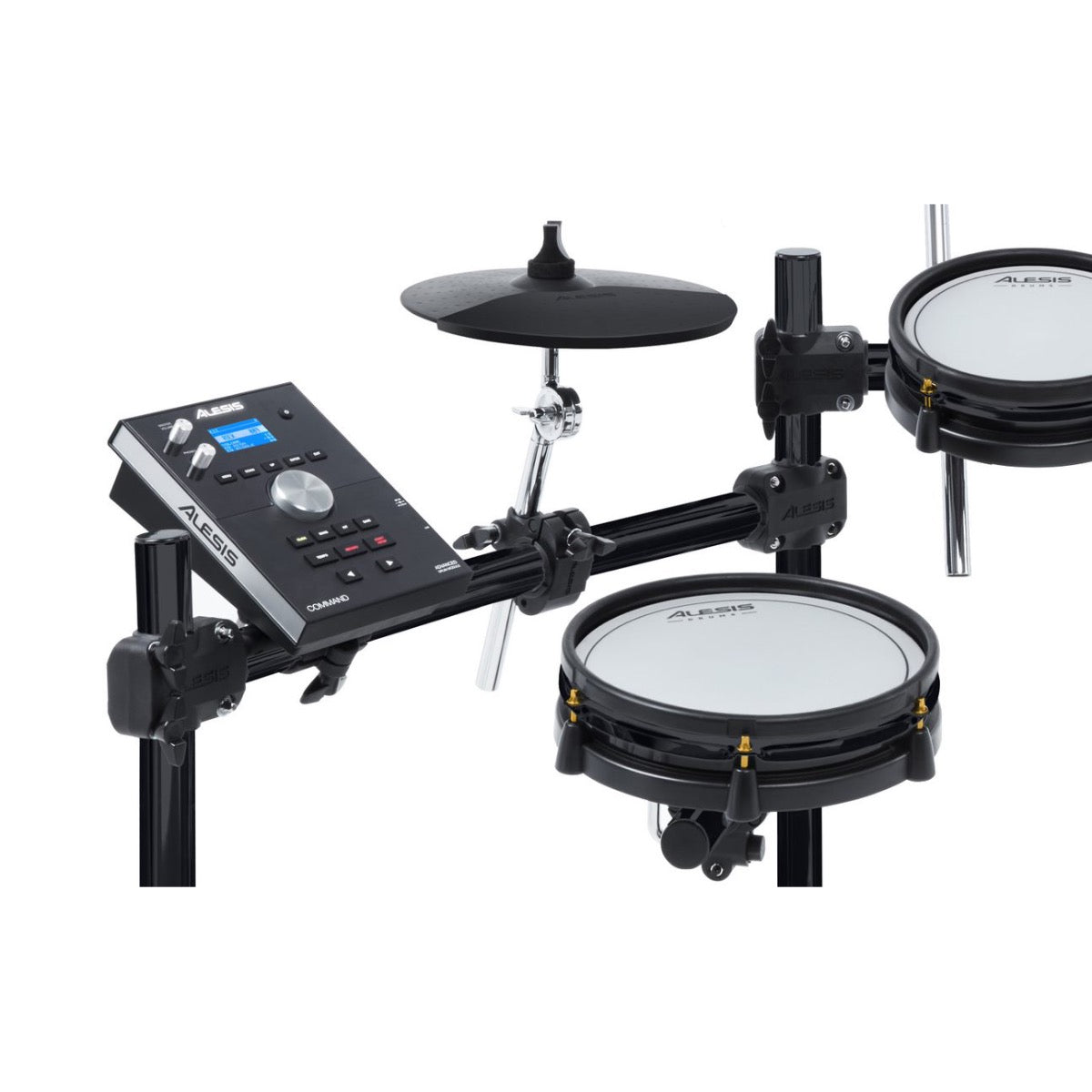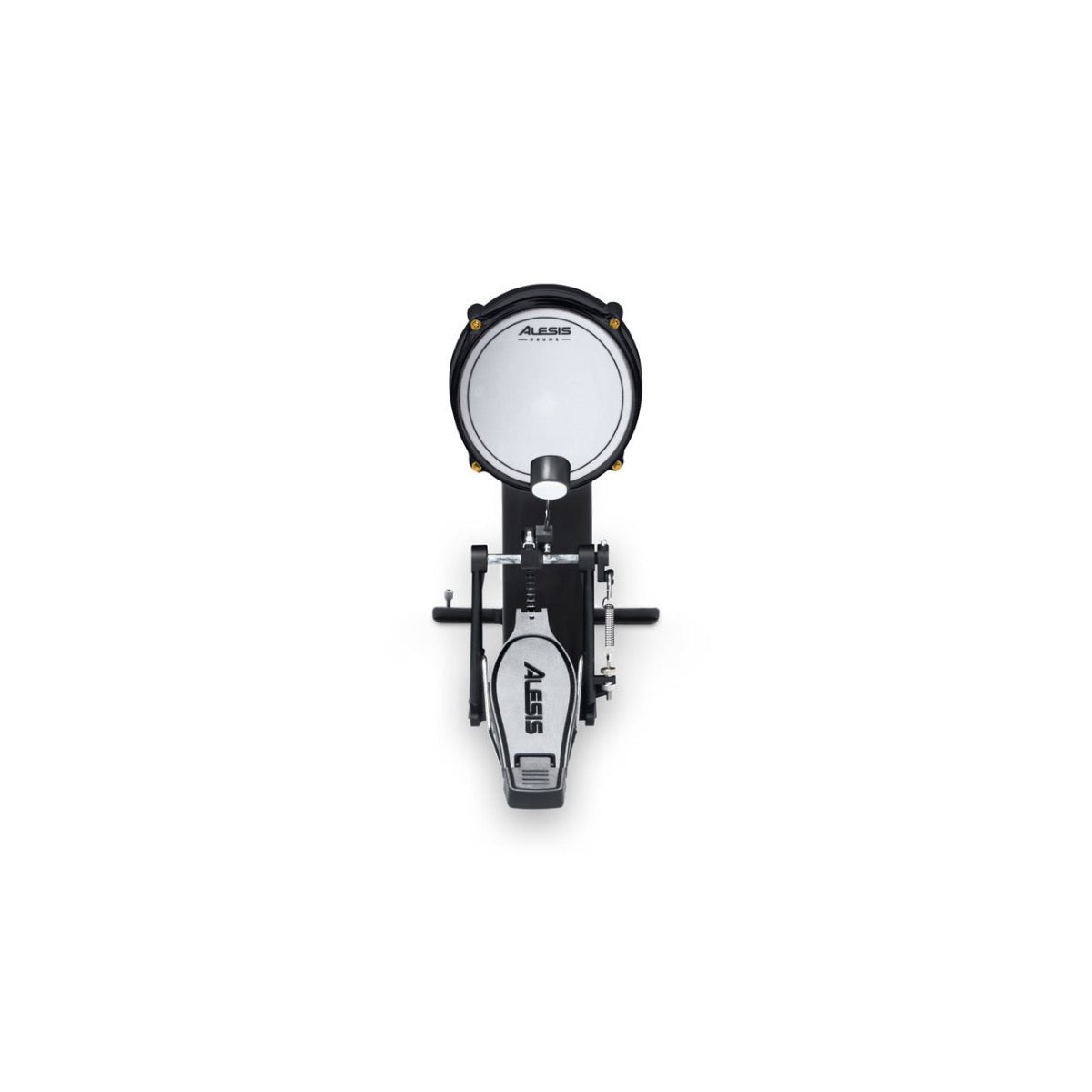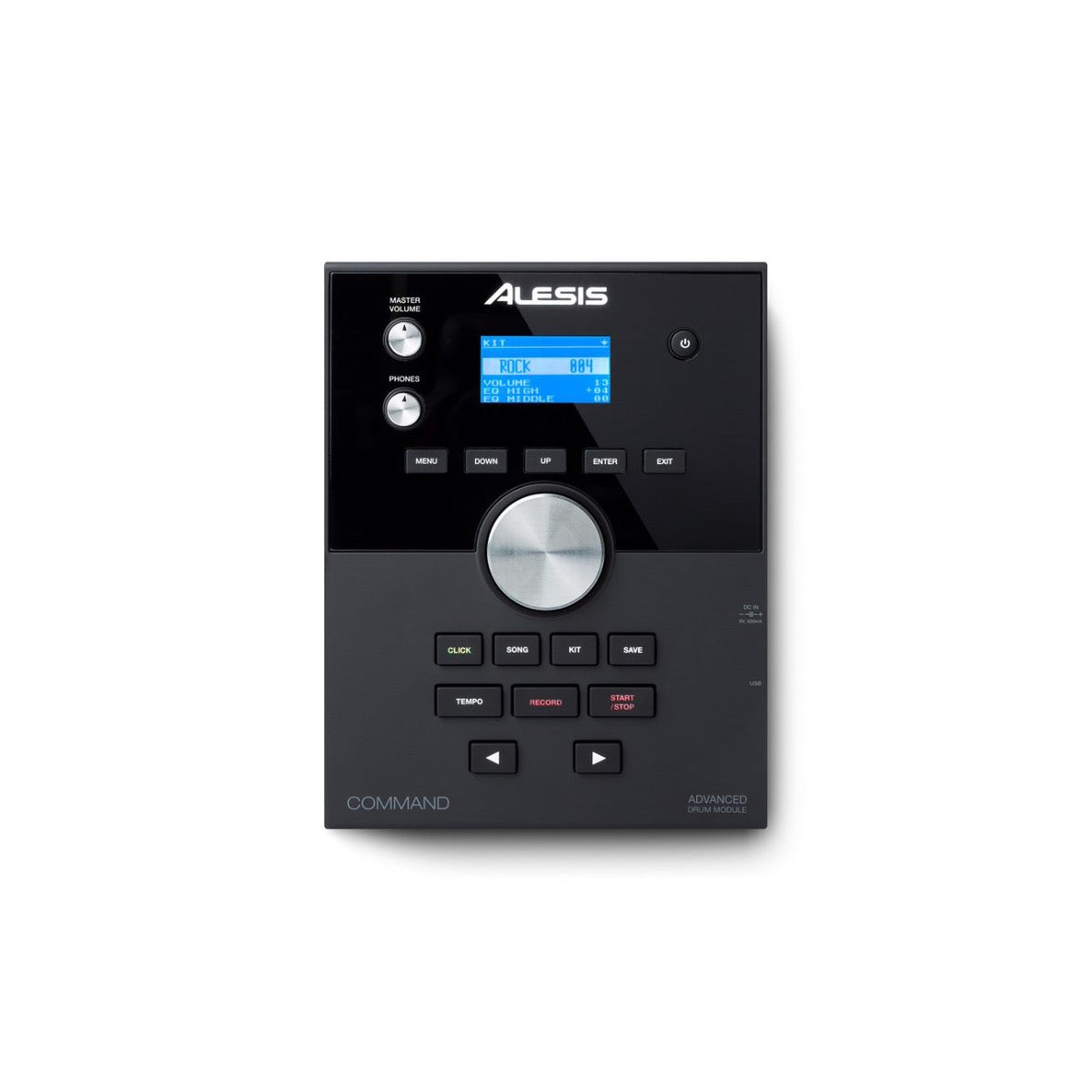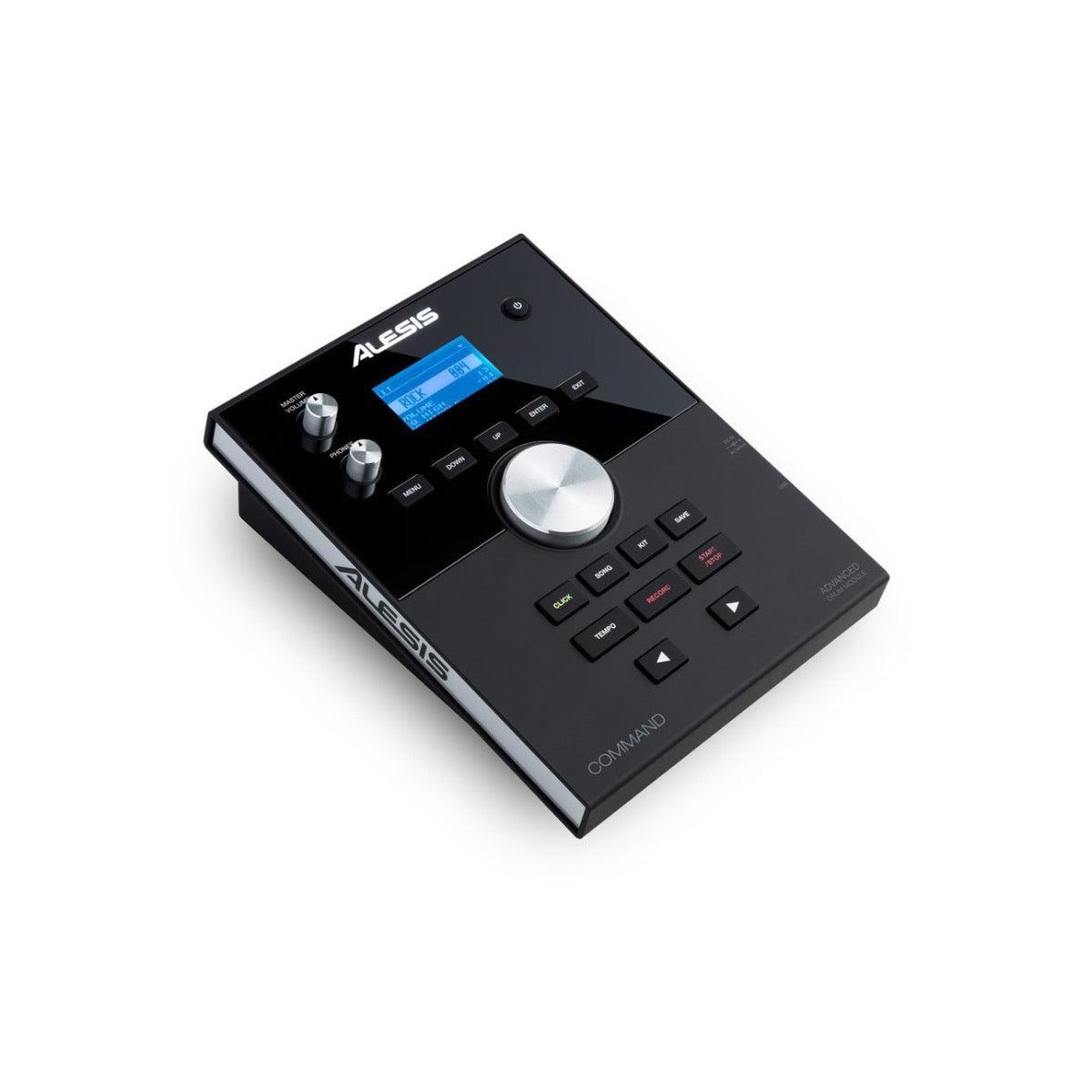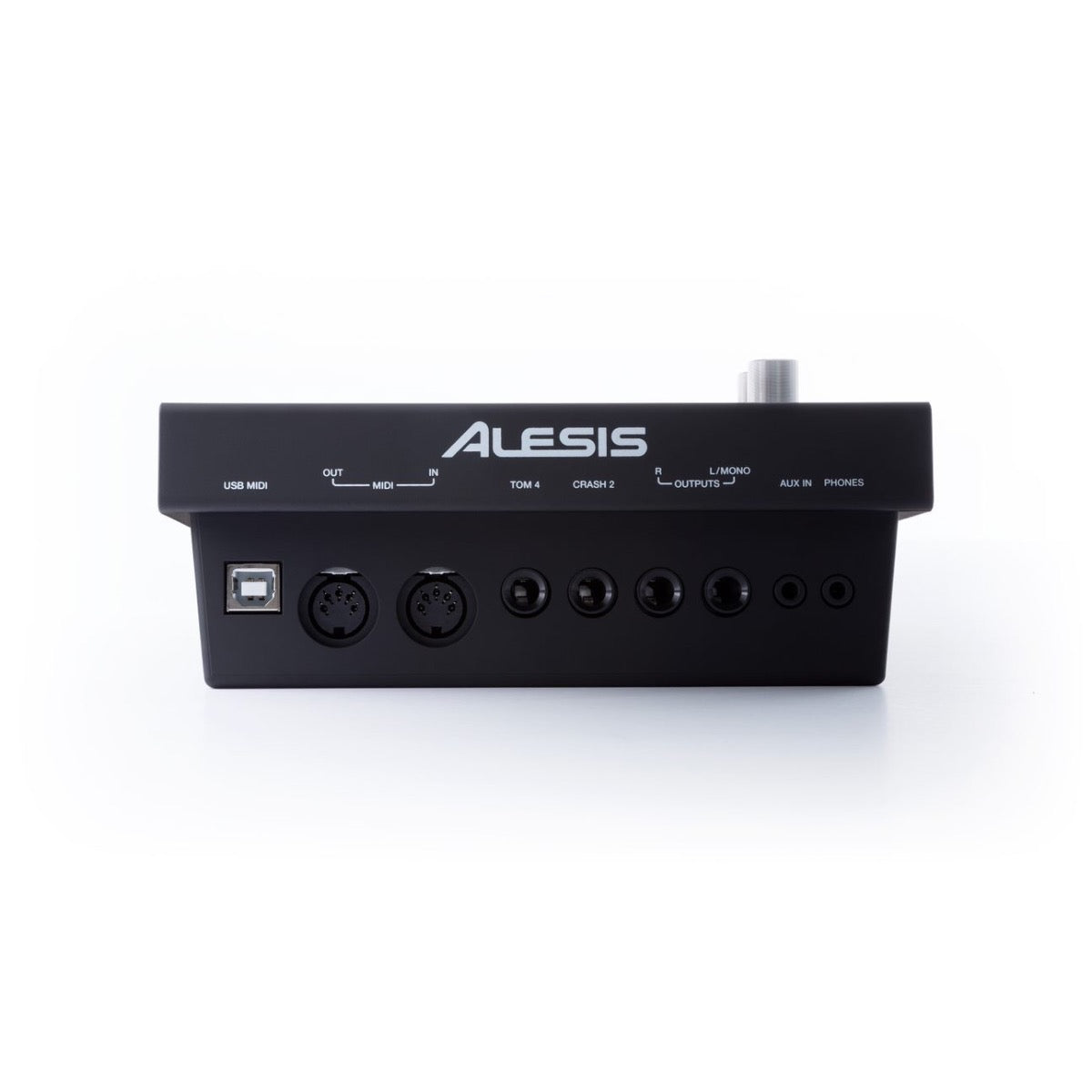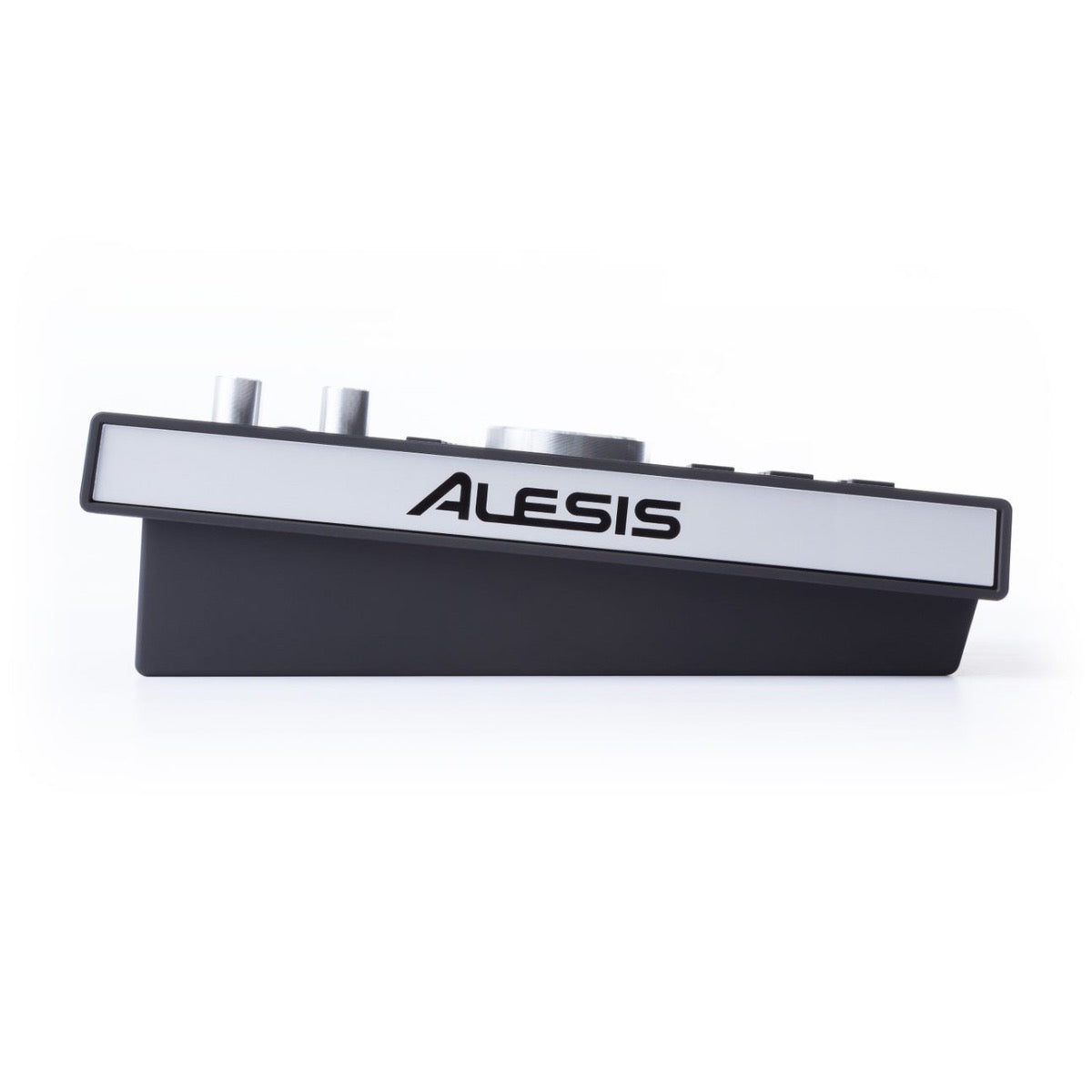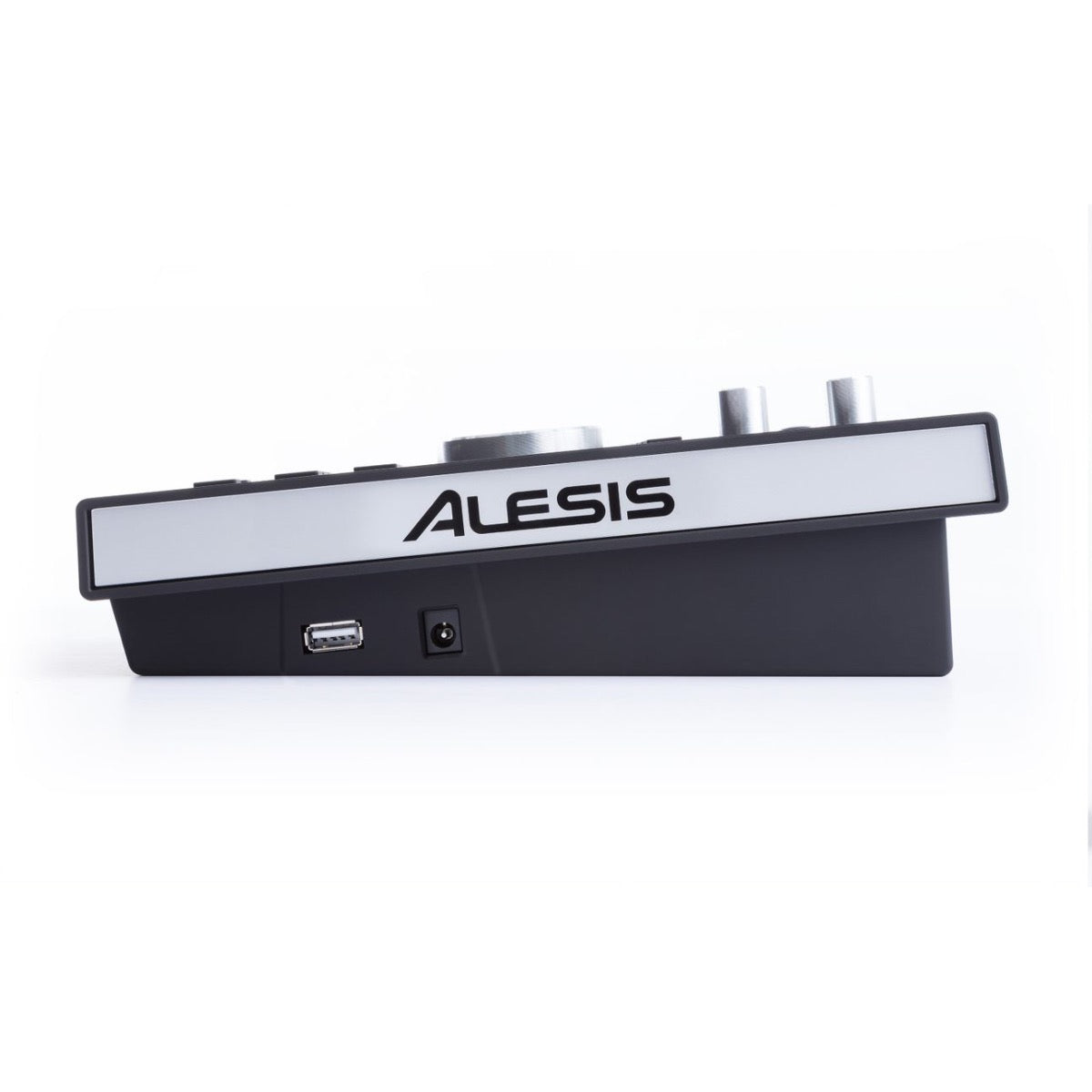 Alesis Command Mesh Special Edition Electronic Drum Set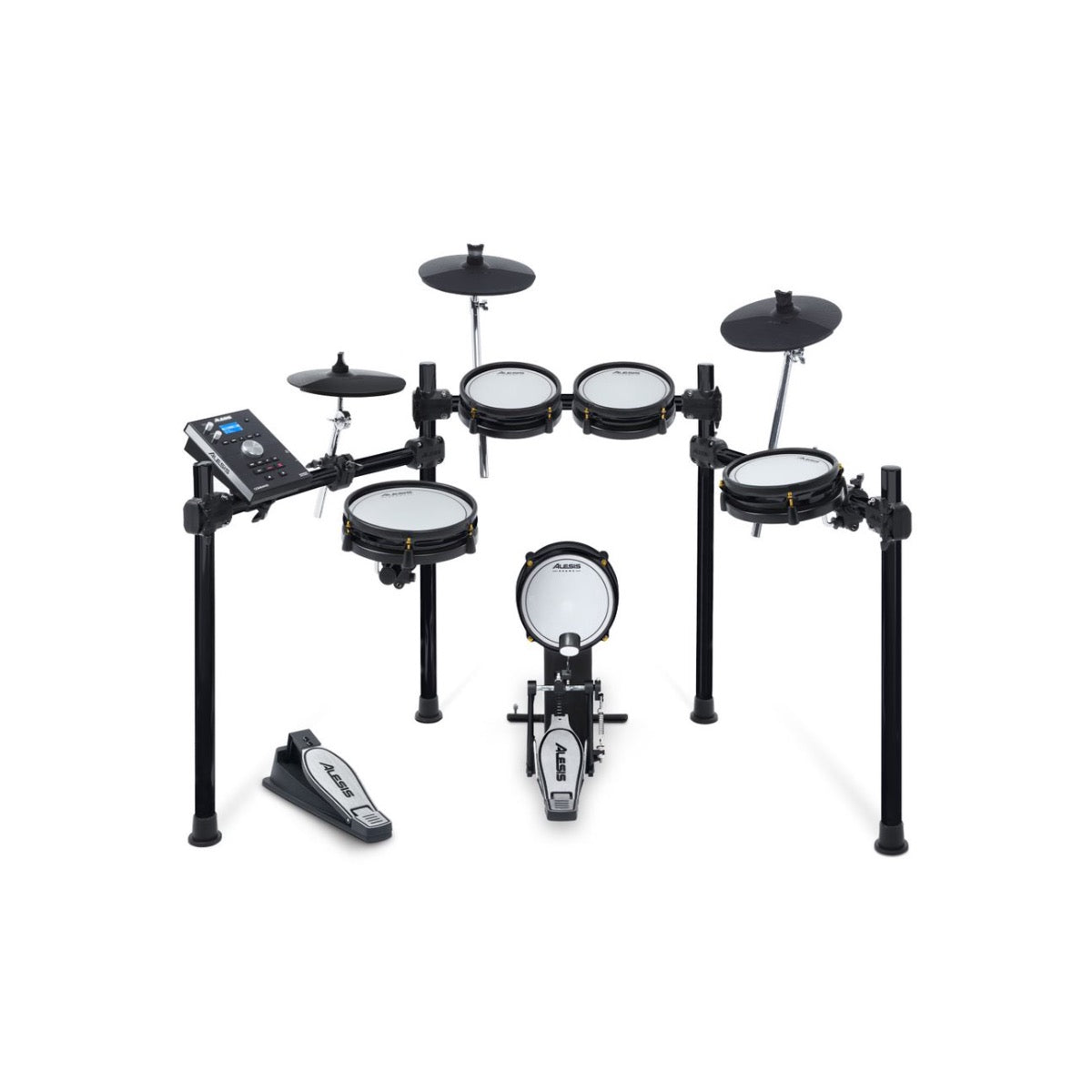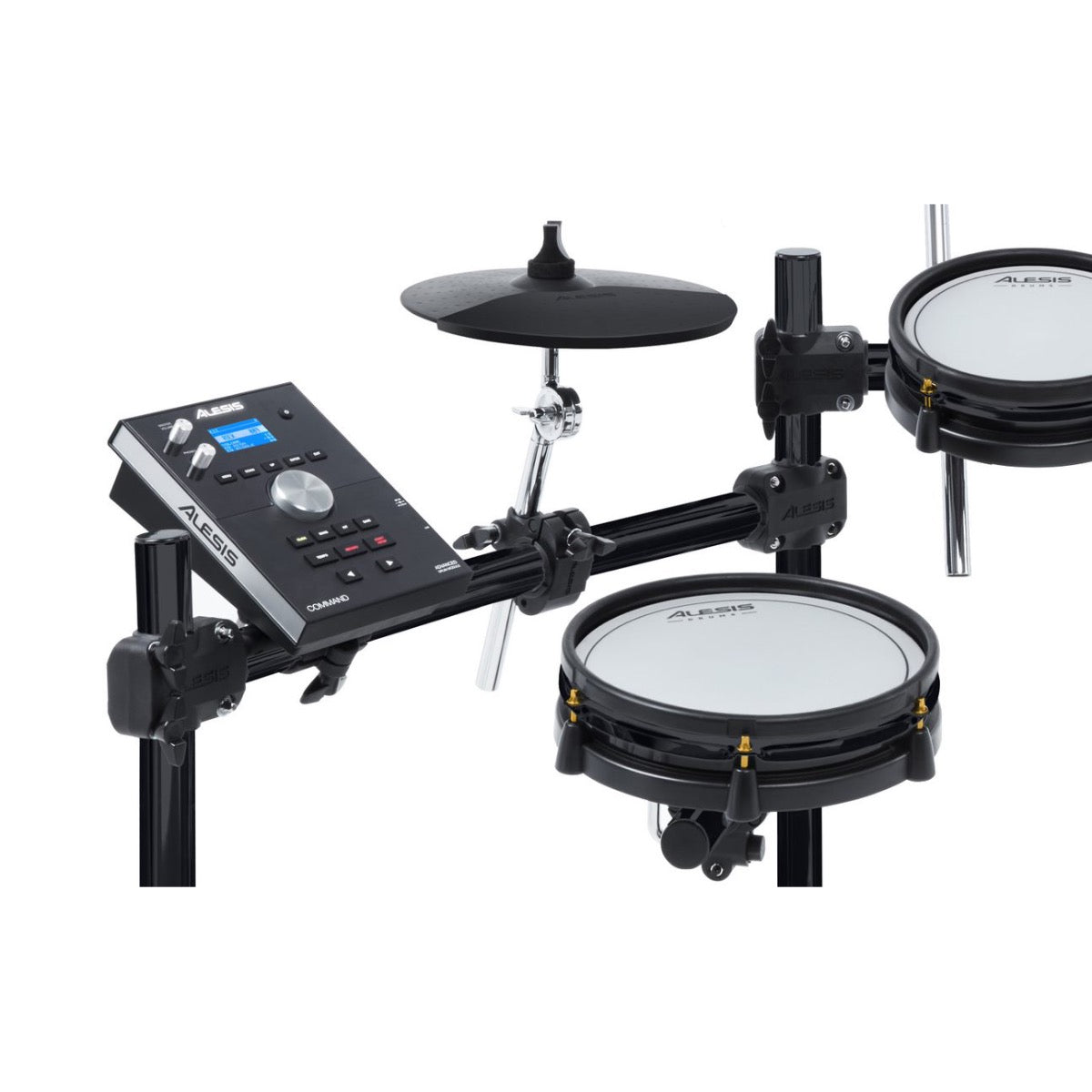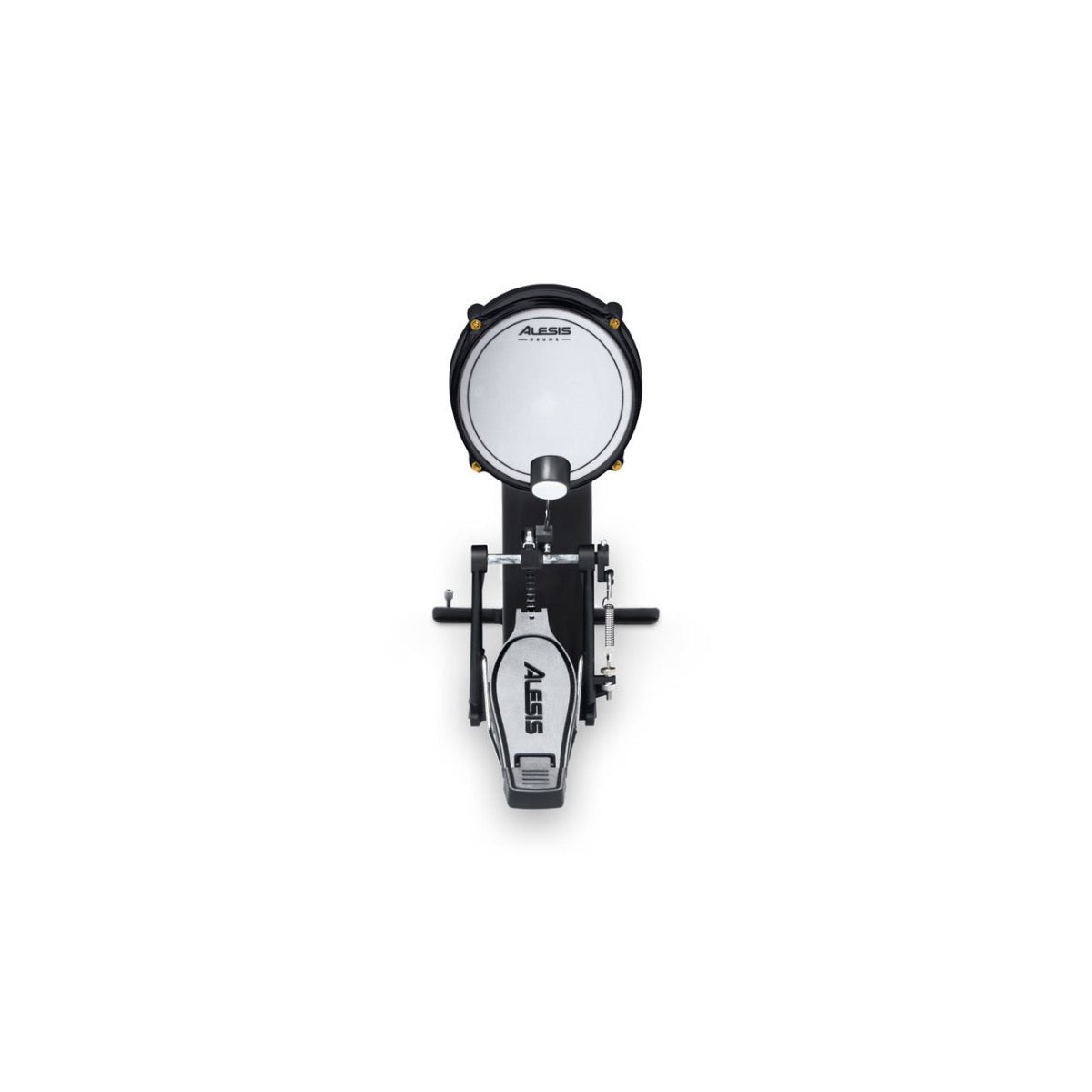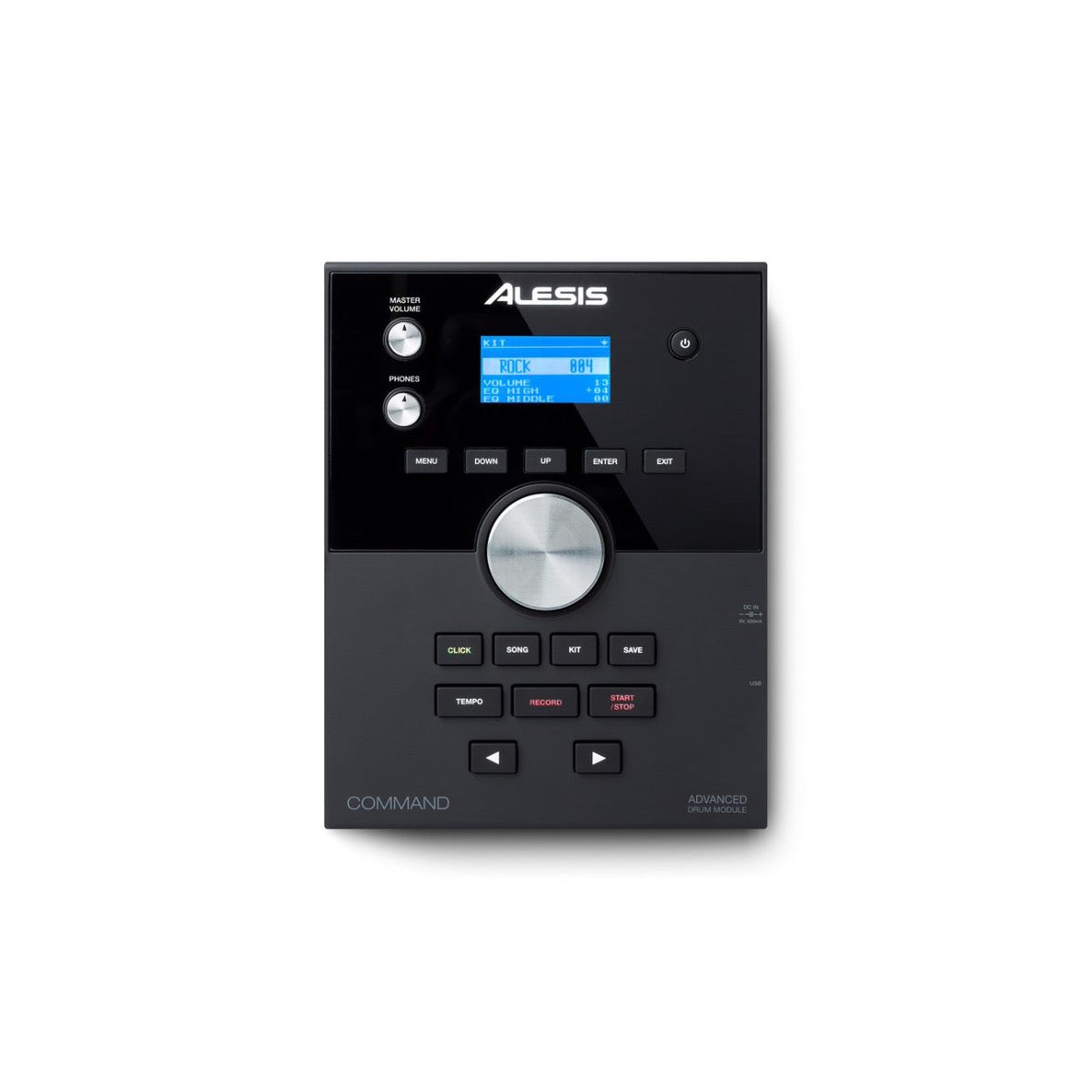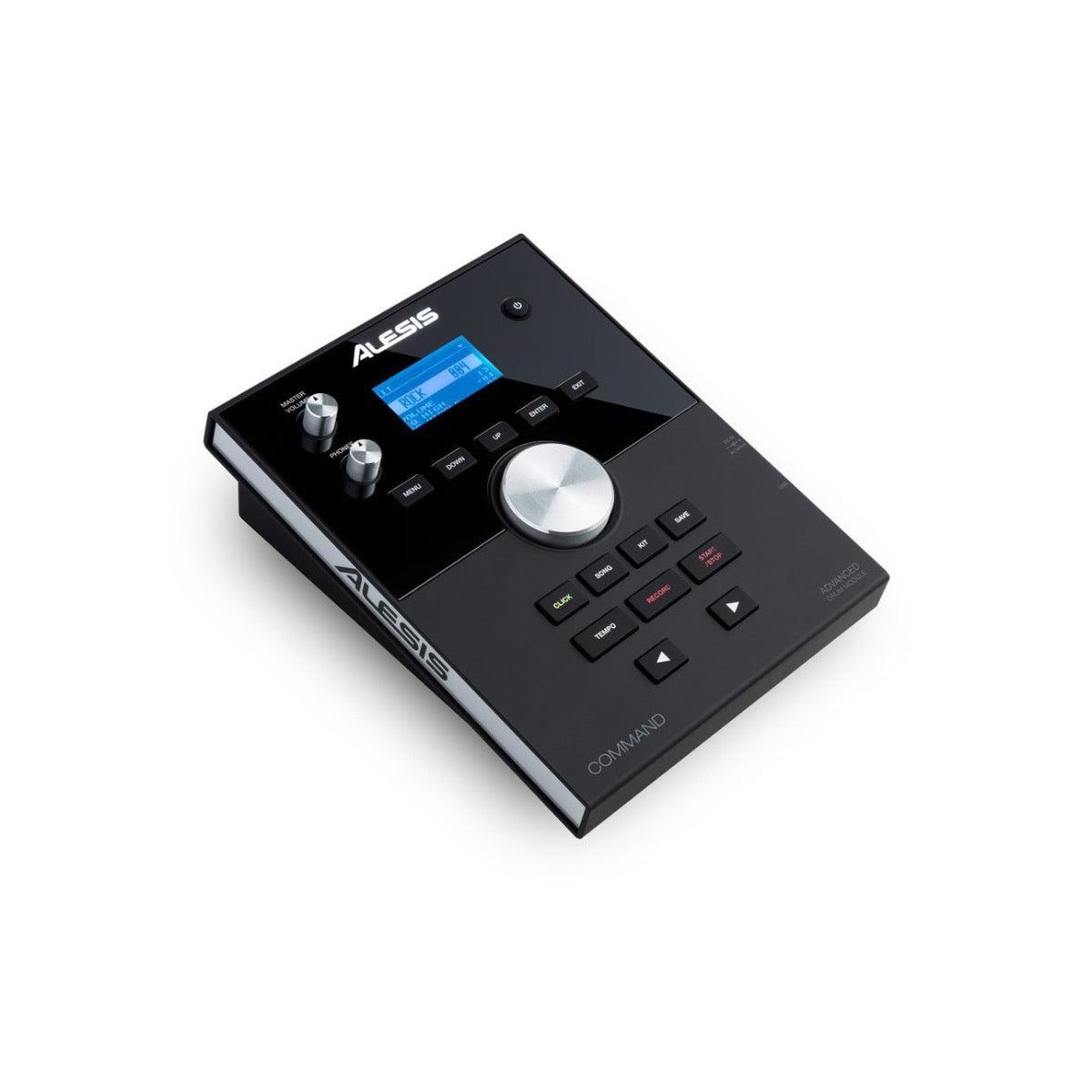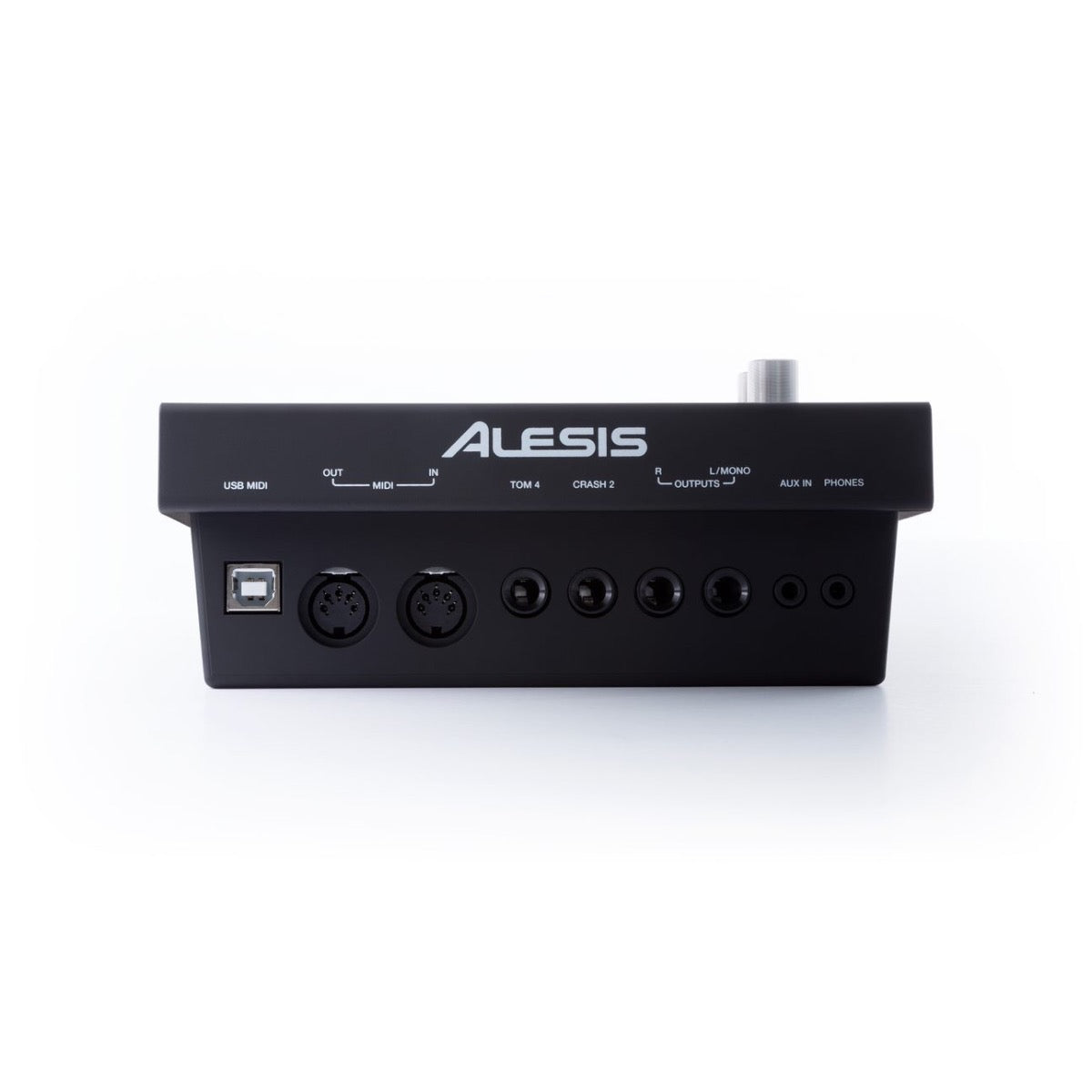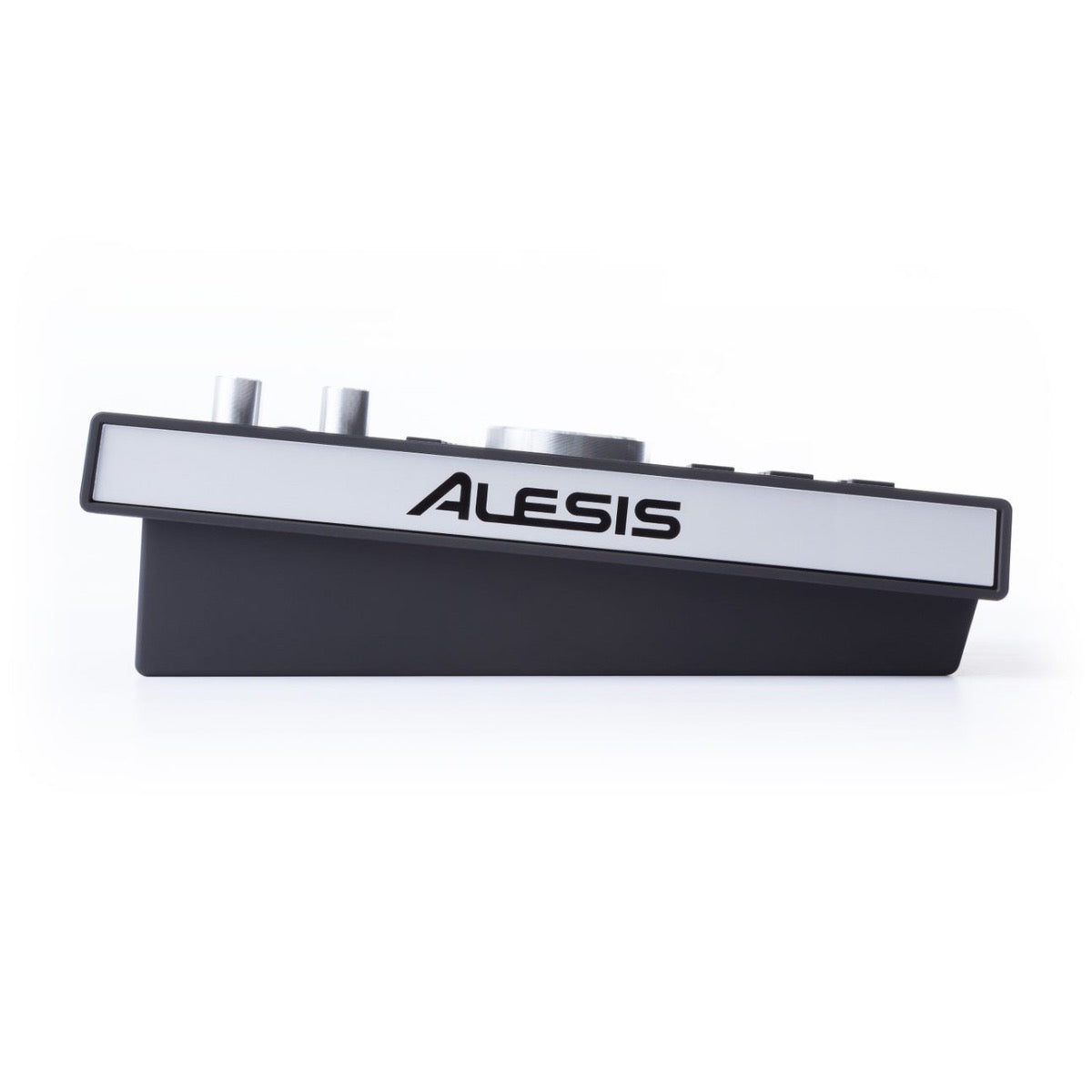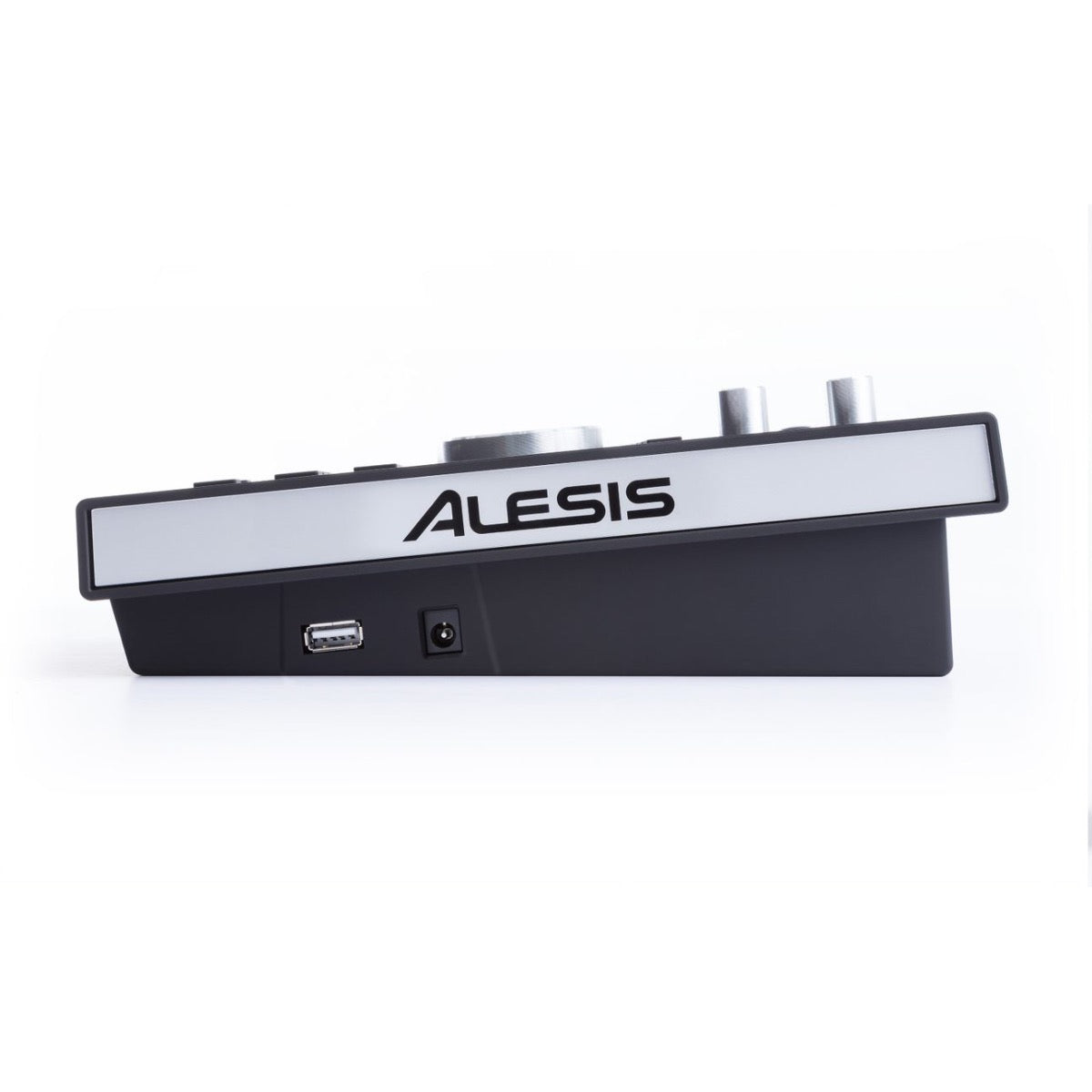 Alesis Command Mesh Special Edition Electronic Drum Set
Up For Any Battle
The Command Mesh Special Edition is an electronic drum kit that offers premium features and an unparalleled playing experience. It all starts with large mesh drum pads that feel natural and play just like acoustic drums. The cymbals are sturdy and responsive, with choke functionality on the crash and ride. At the heart of the experience is the Command Advanced Drum Module with hundreds of inspiring classic and modern sounds. For added customization, you can also load your own sounds via USB as well as record and save your performances directly to the module. All mounted to a premium four-post rack, the Command Mesh Special Edition delivers everything you need to start playing drums right away.
A Superior Electronic Drumming Experience
Drummers know that mesh drumheads offer the most natural feeling playing experience on an electronic kit. The Command Mesh Special Edition features large pads with tightly woven mesh drumheads for maximum playability. The 10" snare and 8" tom pads are all dual-zone, which means you get two different sounds per pad – one sound on the mesh head and another on the rim. You can use this to perform rim-shots or to program additional percussion sounds around the kit which can enhance your performances. The 8" mesh kick drum pad is built to last, with a large surface area that works great with the included kick pedal but also easily fits a double pedal if that's your style. For cymbals there's a 10" crash with choke, a 10" ride with choke, and a 10" hi-hat that includes an expressive foot control pedal.
Command Advanced Drum Module
The Command Advanced Drum Module has all the features a drummer needs to sound great, starting with the sounds. There are 74 kits (54 factory + 20 user) and 671 sounds that span a variety of genres and styles. Many of the sounds are also multi-sampled for more natural playability. Instead of one sound that gets louder or softer depending on how hard you hit the drum pad, you'll hear slight variations in each hit, just like on an actual drum. This means that more nuanced playing will shine through without the risk of sounding artificial and drum rolls will sound natural.
Creative Control
Have a favorite drum sound that you'd like to use? The Command Advanced Drum Module makes it possible to add your own drum samples via USB so that you can create your own unique kits. You can record your performances directly on the module too, with up to 5 internal tracks or 99 with a USB thumb drive. Still need more flexibility? The convenient USB/MIDI connection allows you to connect the module to a computer for use with your favorite VST or DAW for endless creative possibilities.
High-Quality Hardware and Accessories
The Command Mesh Special Edition includes everything you need to start playing drums right away – a cable snake, drum sticks, and drum key are all included. There's also a high-quality single-beater Alesis kick pedal, and an expressive hi-hat control pedal. The drum pads, cymbals, and module all mount to a four-post rack that stands firm no matter how hard you play. You can even fold the rack up for easy storage – perfect for bedrooms, dorms, studios, or any other area where space is limited.
60 Free Lessons and 14-day Premium Subscription to Melodics
Alesis and Melodics have teamed up to bring Alesis customers 14 days of free drum lessons when you register your Command Mesh Special Edition. Play your way up to rhythmical mastery with Melodics, an active, modern song-based learning approach that starts by jamming with and learning from legendary grooves. Get instant feedback on how you're doing and know you're making progress every session with a game-like approach to learning that constantly motivates you to keep improving. Learn from popular songs like Can't Stop by Red Hot Chilli Peppers, Green Day's Holiday, as well as classics like Superstition by Stevie Wonder. Pick up your sticks and let's go!
Free Premium Sound Pack & BFD Player Software
Connect your drum kit to a PC or Mac via USB and unlock an expanding library of add-on premium drum kits with BFD Player. Featuring meticulously recorded drum sounds that are great for practice or recording into your favorite DAW, BFD Player is a plugin and standalone software instrument that delivers top-notch drum sounds with a simple-to-use interface.
White tightly woven mesh drumheads for superior playing response
Five-piece pad set with (3) 8" dual-zone mesh toms, 10" dual-zone snare and 8" mesh kick pad
Three-piece 10" cymbal set with hi-hat, crash w/choke, and ride w/choke
Command Drum Module with 74 kits (54 factory + 20 user) and 671 sounds
Load .WAV or .MP3 samples and play-along tracks via USB thumb drive
Real-time recording (5 tracks internally, up to 99 tracks with USB thumb drive)
USB/MIDI connection to use your favorite recording software or sound libraries
Premium four-post quick lock black powder coated rack
Kick pedal, drum key, drumsticks, all connection cables and power supply included
SKU
ALE-COMMANDSE
MPN
Command Mesh Special Edition
Vendor
Alesis
Connectivity
USB and MIDI
Included From Manufacturer
Command Advanced Drum Module
10" dual-zone mesh snare pad
(3) 8" dual-zone mesh tom pads
8" mesh kick pad w/ stand
Kick drum pedal
10" ride cymbal w/choke
10" crash cymbal w/choke
10" hi-hat cymbal
Hi-hat pedal
Premium 4-post rack w/ non-slip clamps
Drum Module cable snake
Power supply
Drum key
Drum sticks
Mpn
COMMANDSEKIT
Product Unique Features
All tightly-woven mesh drum heads for superior playing response
Cymbal Choke Capability
Crash Only
Number of Cymbal Zones
(3) 10" cymbals: ride cymbal and crash w/choke, and hi-hat
Number of Drum Kits
74 kits
Hi-Hat Stand Included
N/A
Audio Inputs
1/8" Aux In
Audio Outputs
(2) 1/4" Main Outs - L, R
1/8" Stereo Headphone Out
Number of Instrument Sounds
671 sounds
Kick Pad Surface
8" Mesh Kick Pad
Kick Pedal Included
Yes
Metronome
Yes
Number of Pads
8
Sampling
Load your own WAV files and MP3 play-along tracks via USB thumb drive
Sequencer/Recording
Yes
Snare Pad Zones/Surface
10" dual-zone mesh snare drum
Snare Stand Included
N/A
Number of Songs/Patterns
60
Storage Type
USB Flash Drive
Throne Included
No
Tom Pad Zones/Surface
(3) 8" dual-zone mesh toms
Trigger Inputs
8 +Hi-Hat Control
Alesis Limited Warranty
This product is warranted to be free from defects in material and workmanship under normal use for a period of one (1) year for parts and labor from the date of purchase. See the warranty information booklet enclosed with your item for more information.
Ground shipping is FREE for all orders $99 and up.