Skip product carousel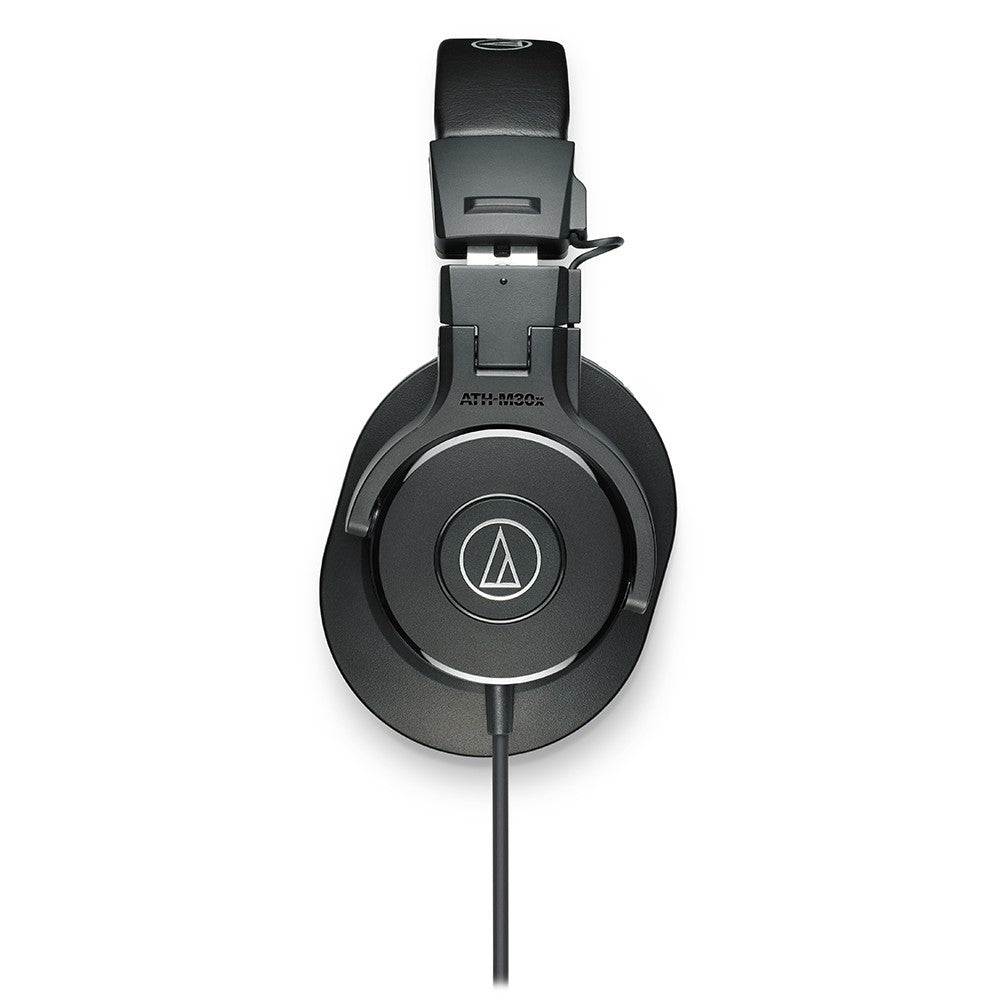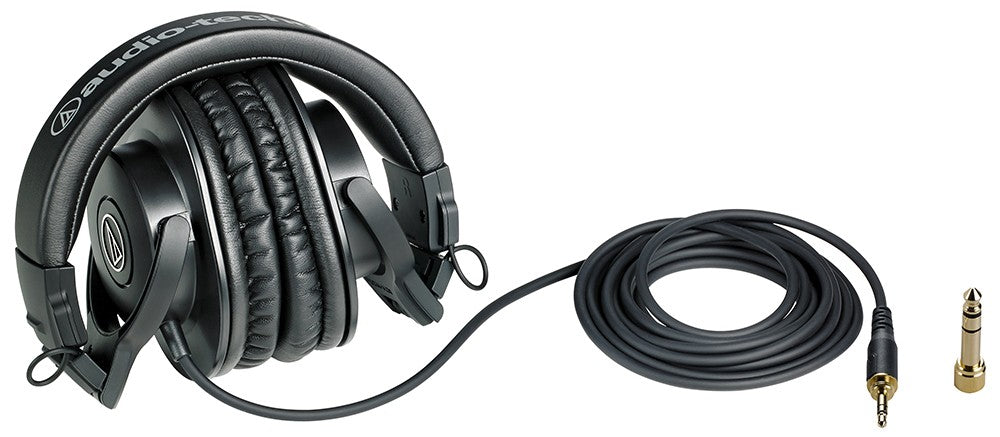 Audio-Technica ATH-M30x Professional Monitor Headphones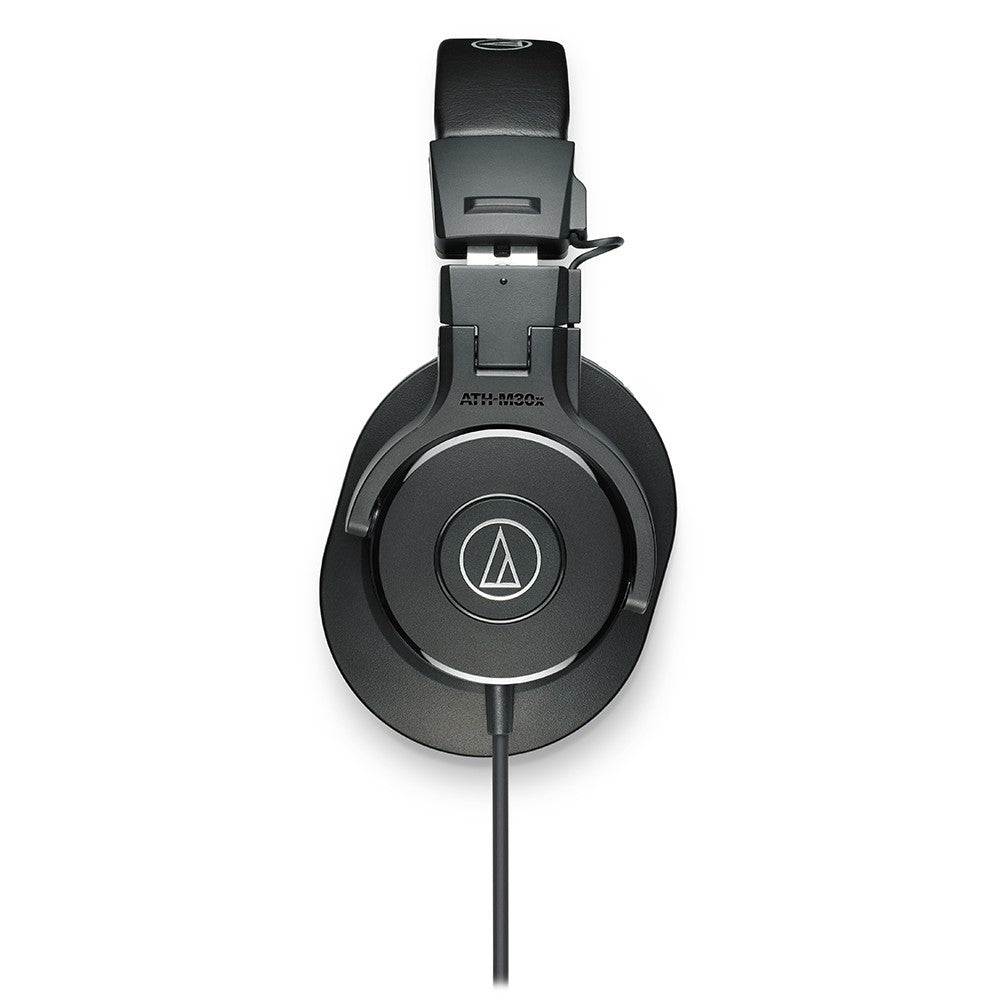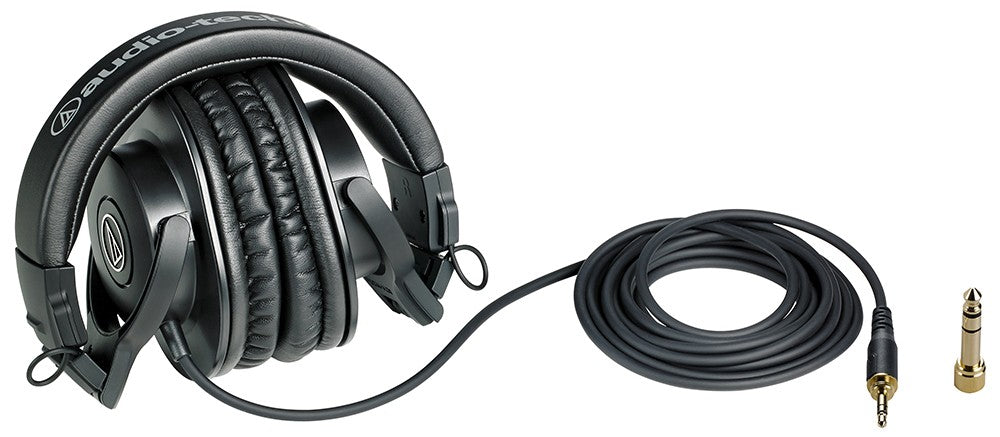 Audio-Technica ATH-M30x Professional Monitor Headphones
The M-Series ATH-M30x professional monitor headphones combine modern engineering and high-quality materials to deliver a comfortable listening experience, with enhanced audio clarity and sound isolation. Tuned for highly detailed audio, with strong mid-range definition, these versatile monitoring headphones are ideal in a variety of situations. Designed primarily for studio tracking and mixing, they offer added features for increased portability, making them a great choice for field recording.
More About the M-Series Headphones
Critically acclaimed M-Series professional monitor headphones deliver accurate audio and outstanding comfort, perfect for long sessions in the studio and on the go. Contoured ear-cups seal tight for excellent sound isolation, with minimal bleed. And the pro-grade materials are durable, yet comfortable. Find out why online reviewers, top audio engineers, and cult followers agree, M-Series is an unmatched combination of audio and build-quality that gets the job done. Hour after hour, year after year.
Advanced build quality and engineering
Tuned for enhanced detail, with excellent mid-range definition
Circumaural design contours around the ears for excellent sound isolation in loud environments
Convenient single-side cable exit
Collapsible for space-saving portability
Designed to excel for studio tracking, mixing and field recording
Driver Diameter: 40 mm
Magnet: Neodymium
Voice Coil: Copper-clad aluminum wire
Frequency Response: 15-22,000 Hz
Maximum Input Power: 1,300 mW at 1kHz
Sensitivity: 96 dB
Impedance: 47 ohms
Weight: 220 g (7.8 oz), w/o cable and connector
Cable: 3.0 m (9.8'), straight, left-side exit
Accessory Included: 6.3 mm (1/4") snap-on adapter, protective carrying pouch

SKU
AT-ATHM30X
Vendor
Audio-Technica
Headphone Type
On/Over-Ear
Included From Manufacturer
6.3 mm (1/4") snap-on adapter
Protective carrying pouch
Mpn
ATH-M30x
Included from Manufacturer
6.3 mm (1/4") snap-on adapter
Protective carrying pouch
Manufacturer Part Number (MPN)
ATH-M30x
Audio-Technica U.S. Two-Year Limited End-User Warranty
Audio-Technica brand products purchased in the U.S.A. from an authorized Audio-Technica (A.T.U.S.) dealer are warranted for two years from date of purchase by A.T.U.S. to be free of defects in materials and workmanship.
In event of a defect, End-User's exclusive remedy is at A.T.U.S.' election, the cost of repair, refund of the purchase price in the form of credit or cash, or replacement of the product. The product must be delivered to A.T.U.S. or an Authorized Service Center, prepaid, together with the sales slip or other proof of purchase date.
This warranty excludes defects due to normal wear, abuse, shipping damage, or failure to use product in accordance with instructions. This warranty is void in the event of unauthorized repair or modification, or removal or defacing of the product labeling.
Standard Shipping