Skip product carousel
Bonus Item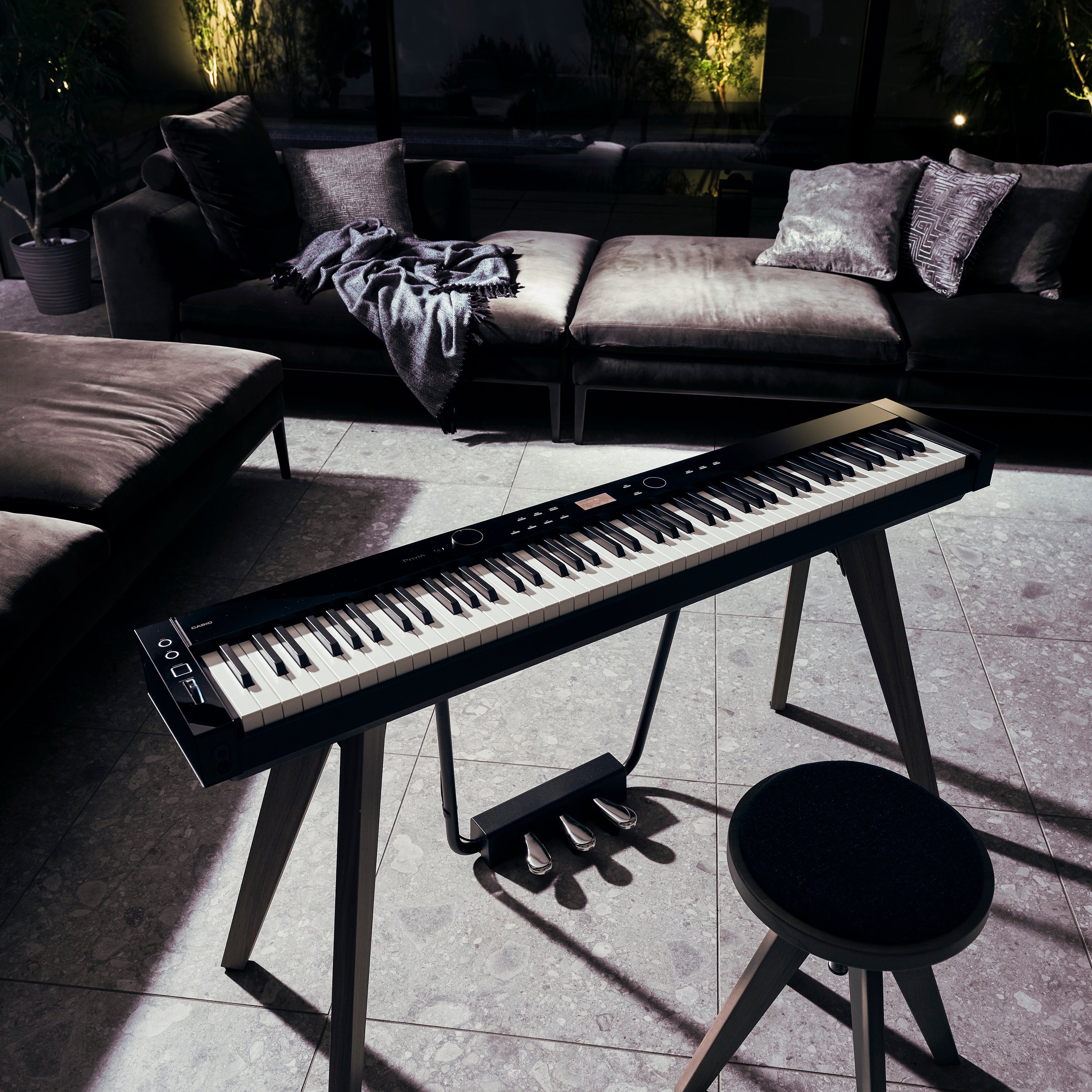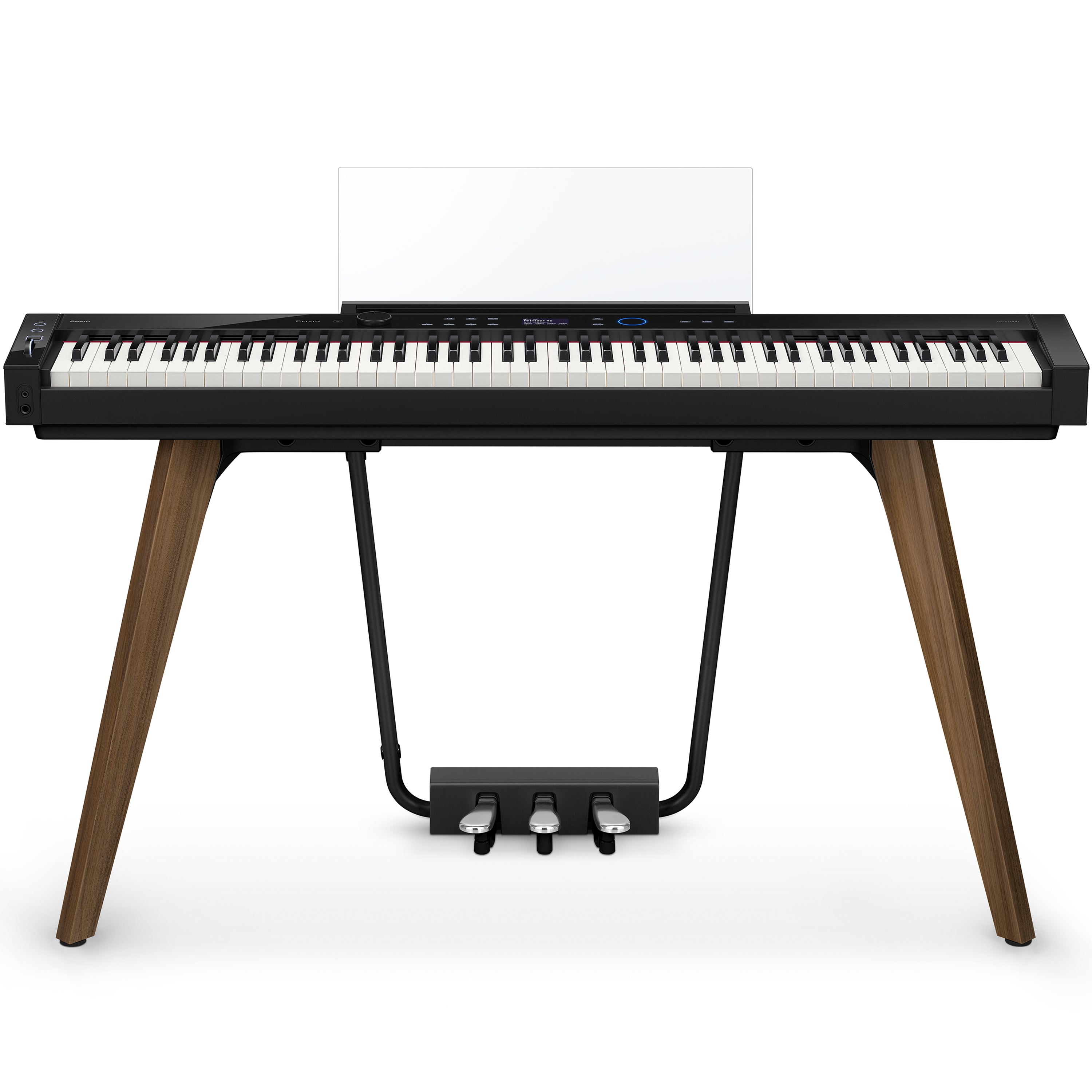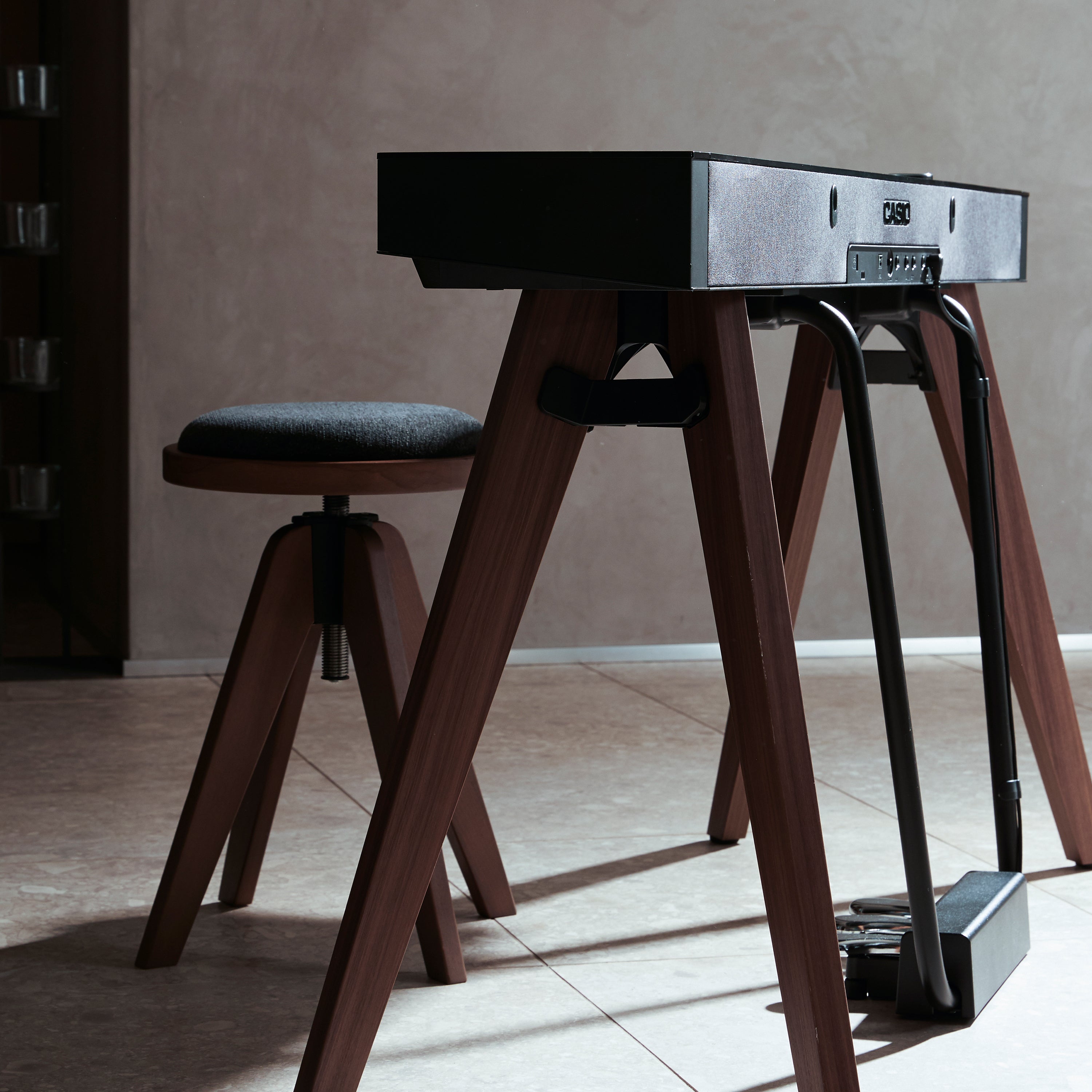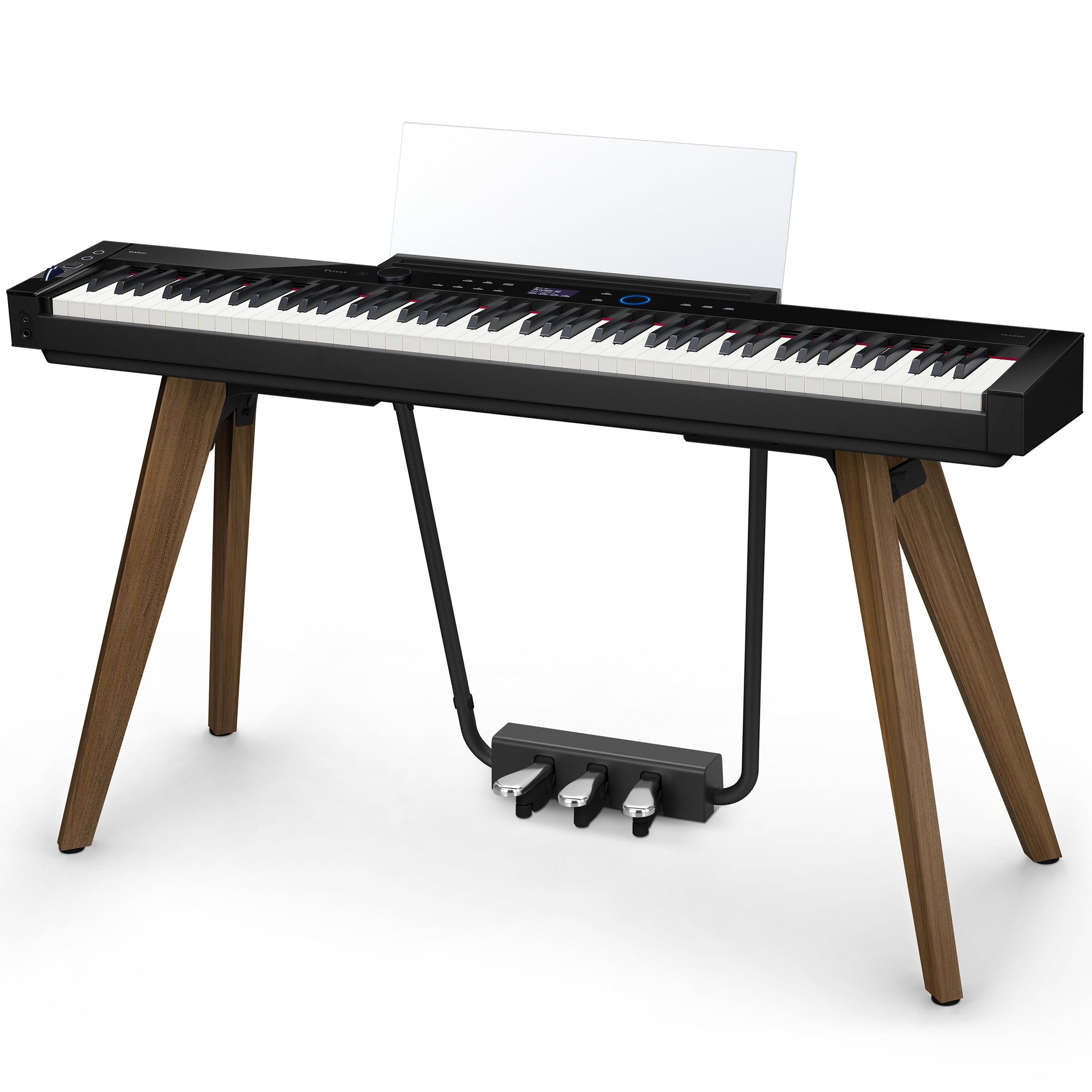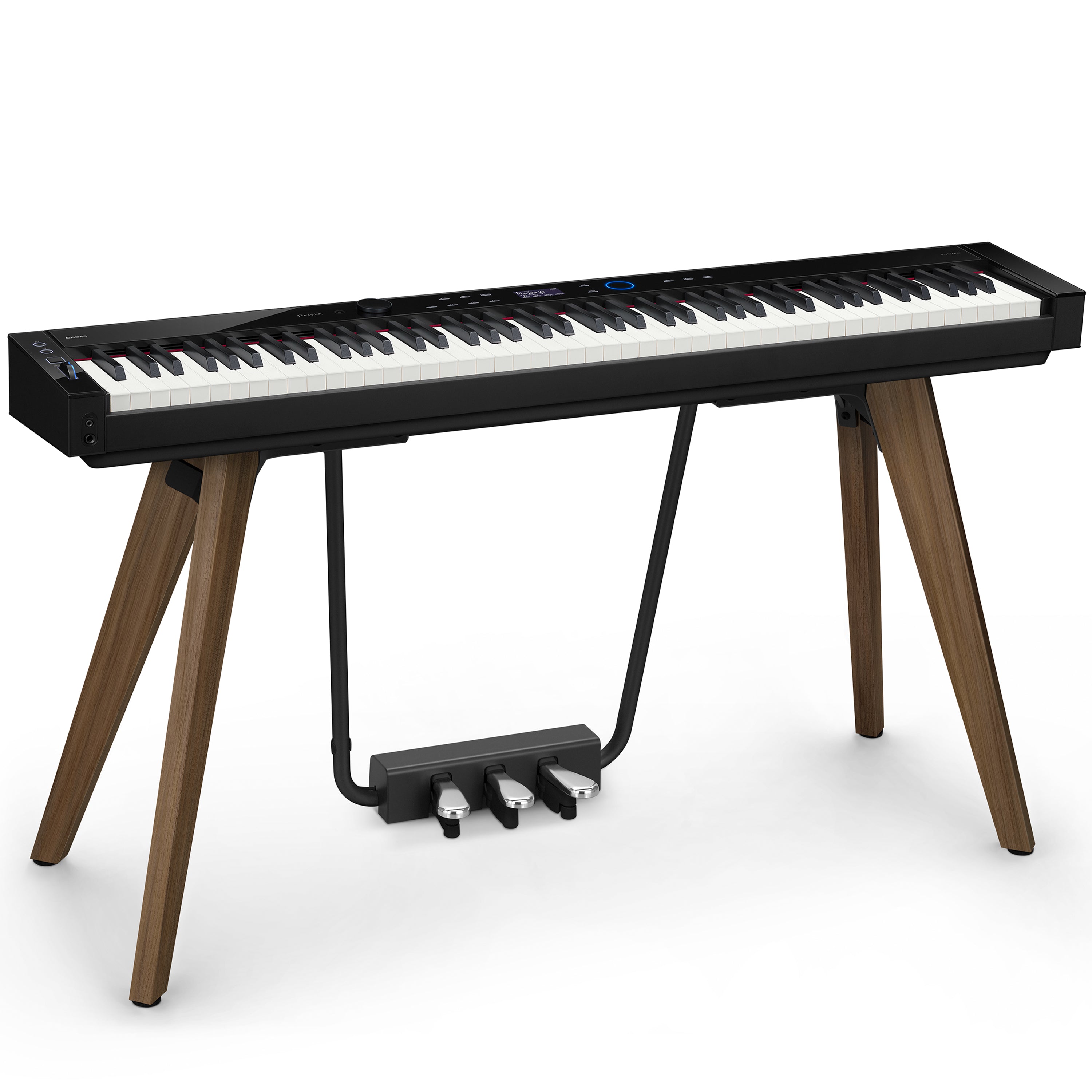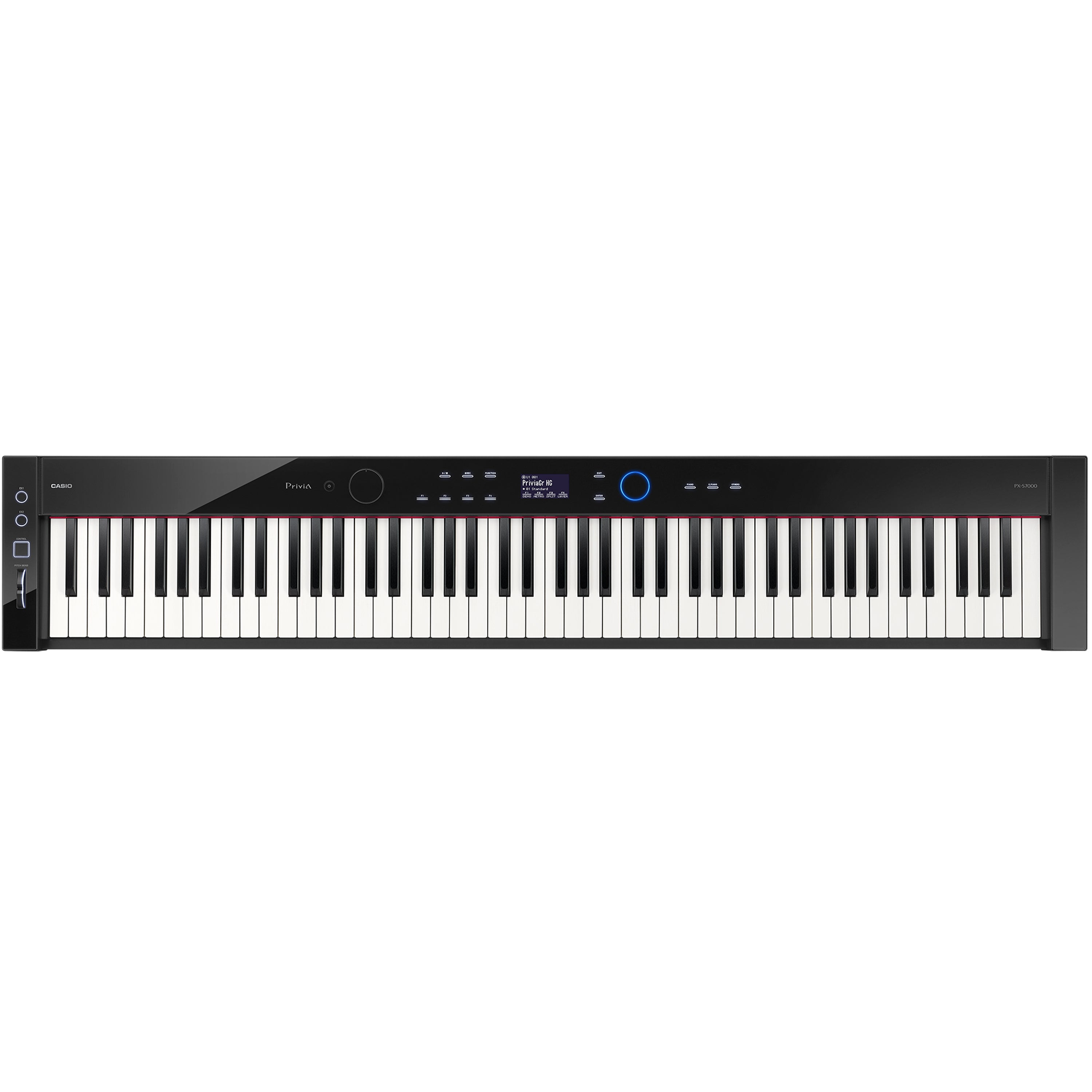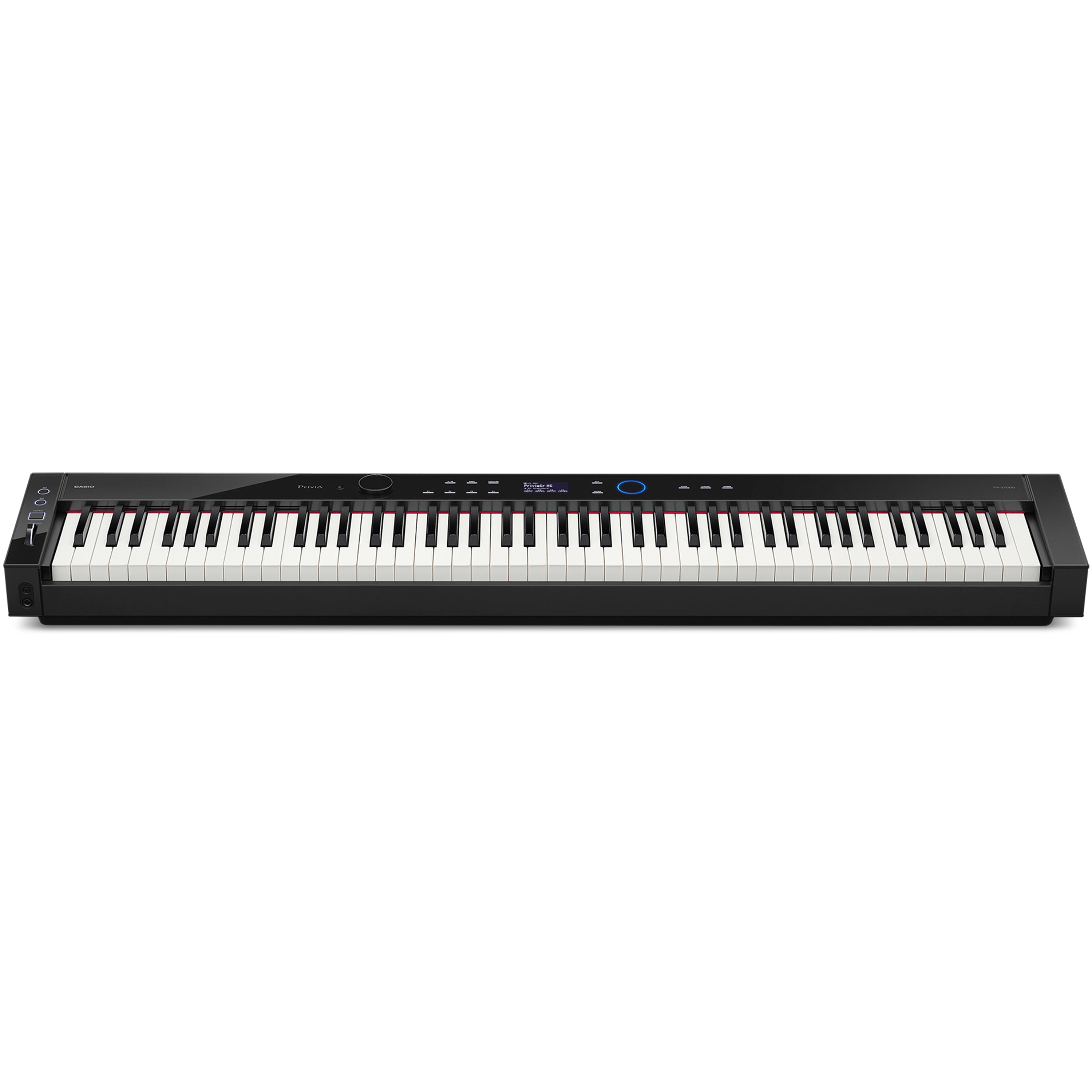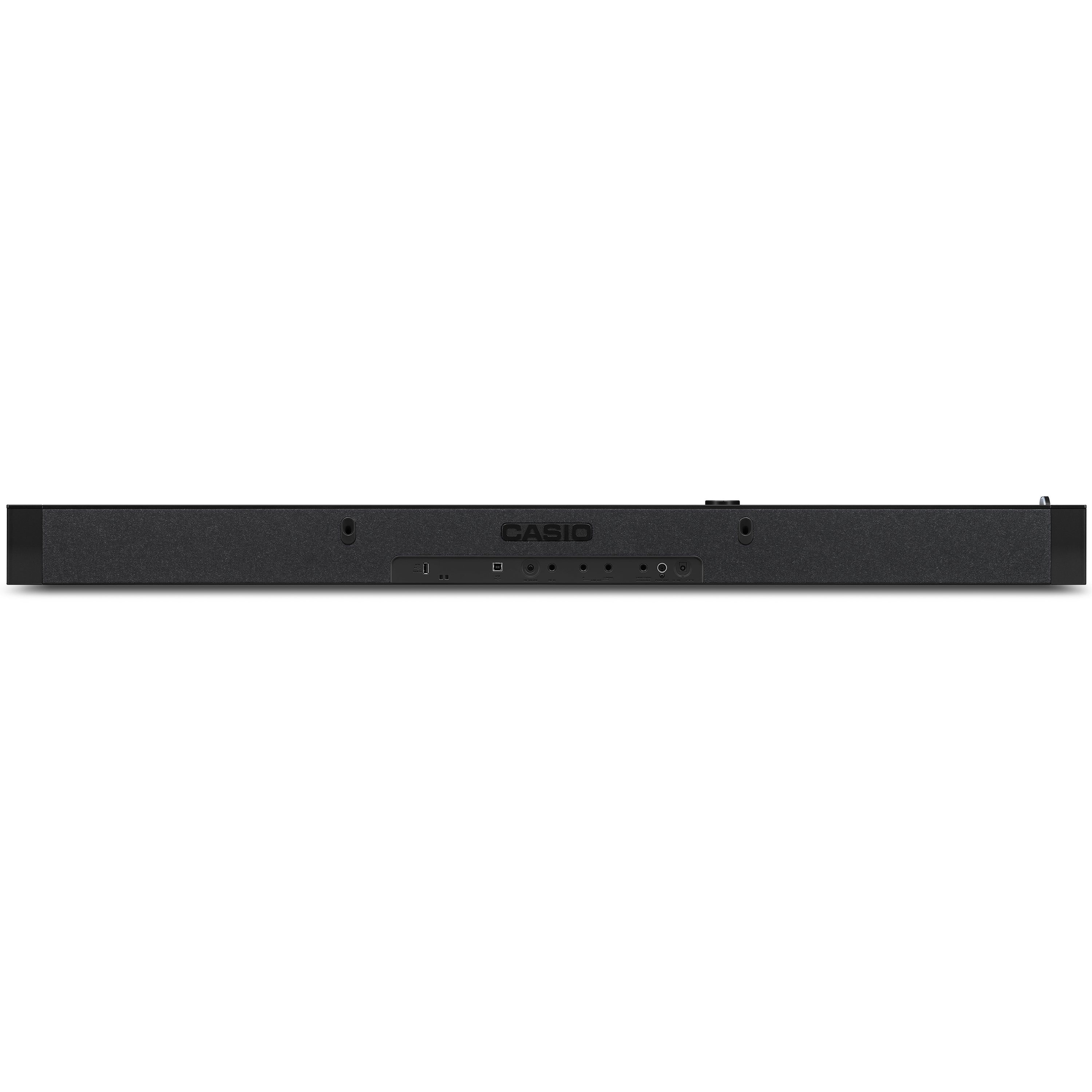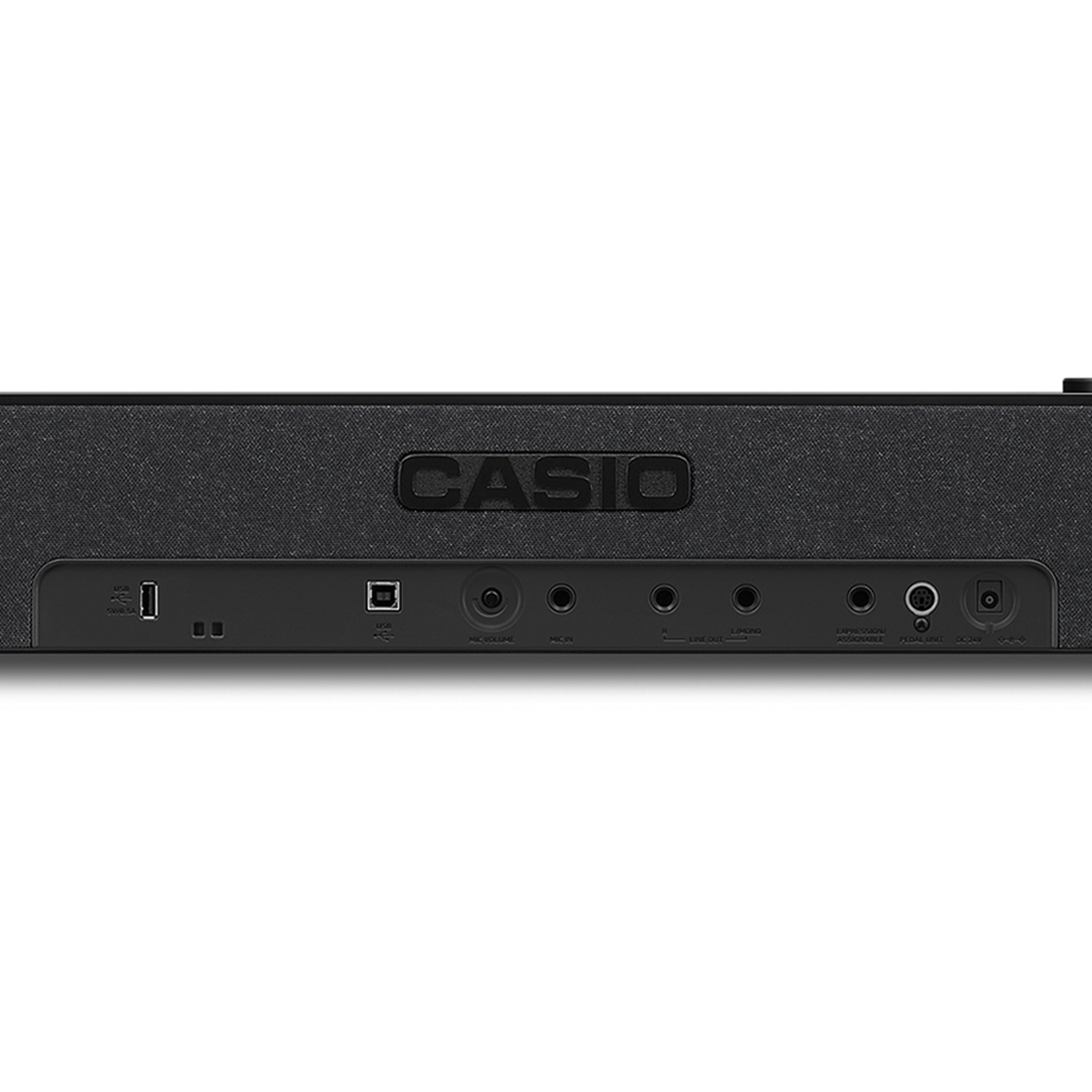 Casio PX-S7000 Digital Piano - Black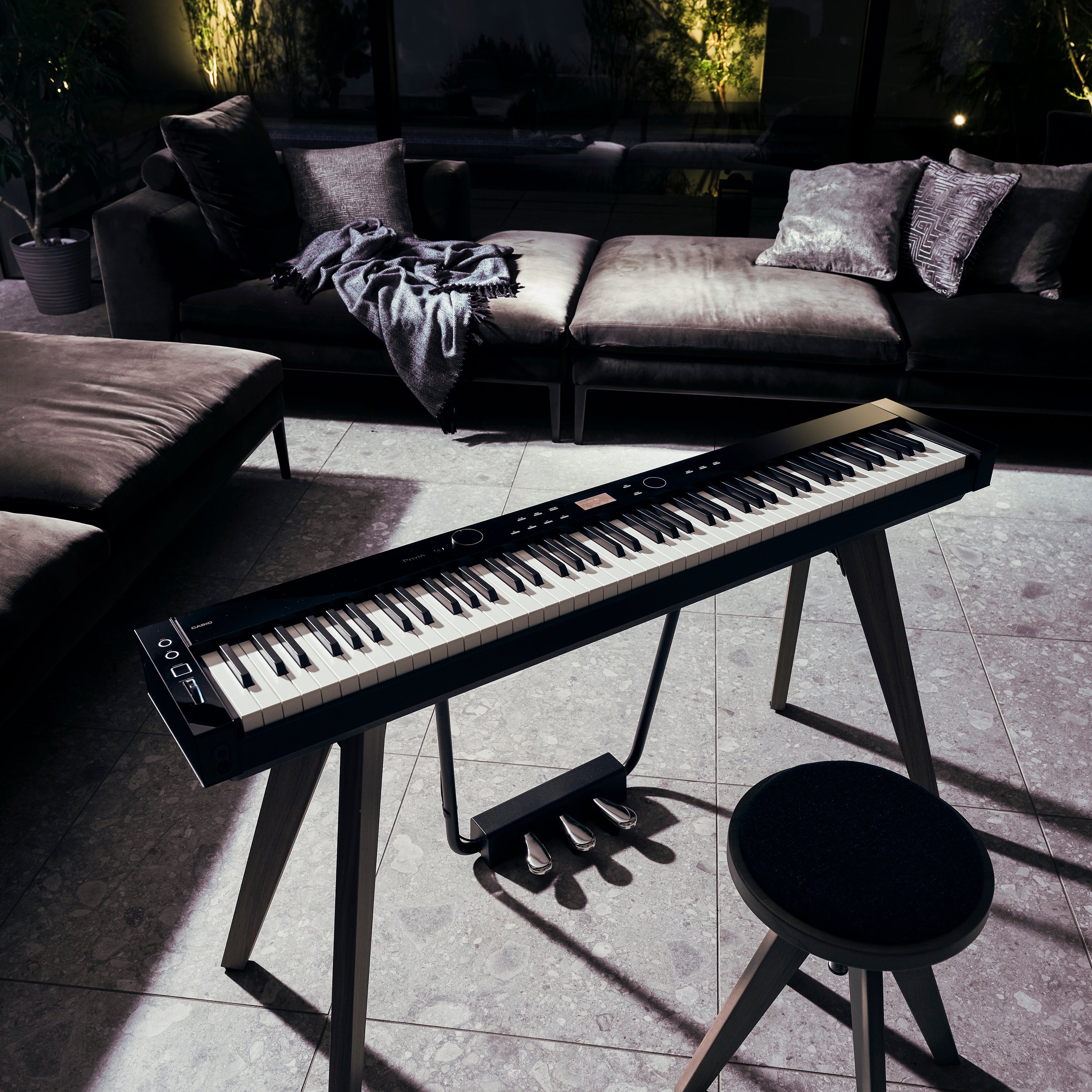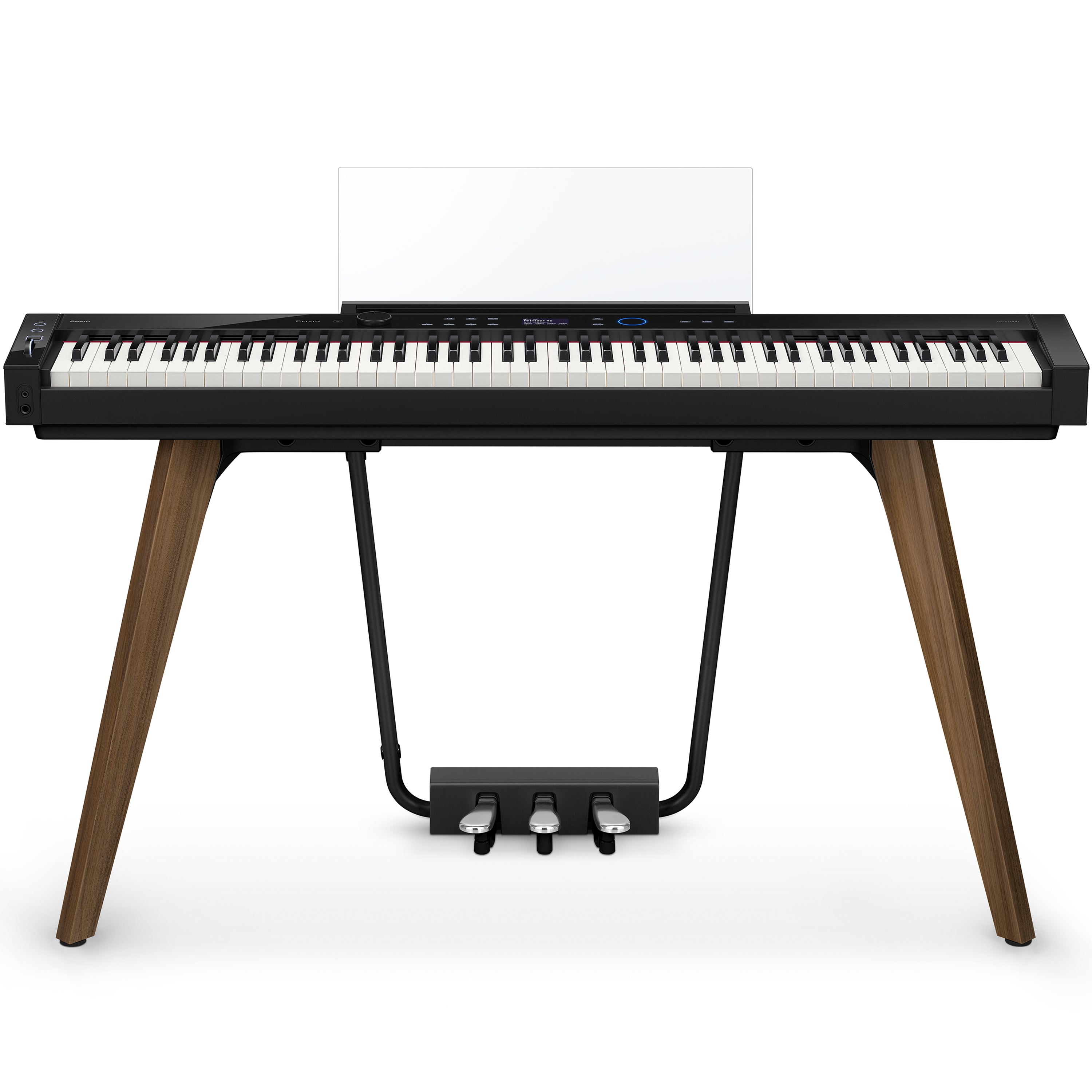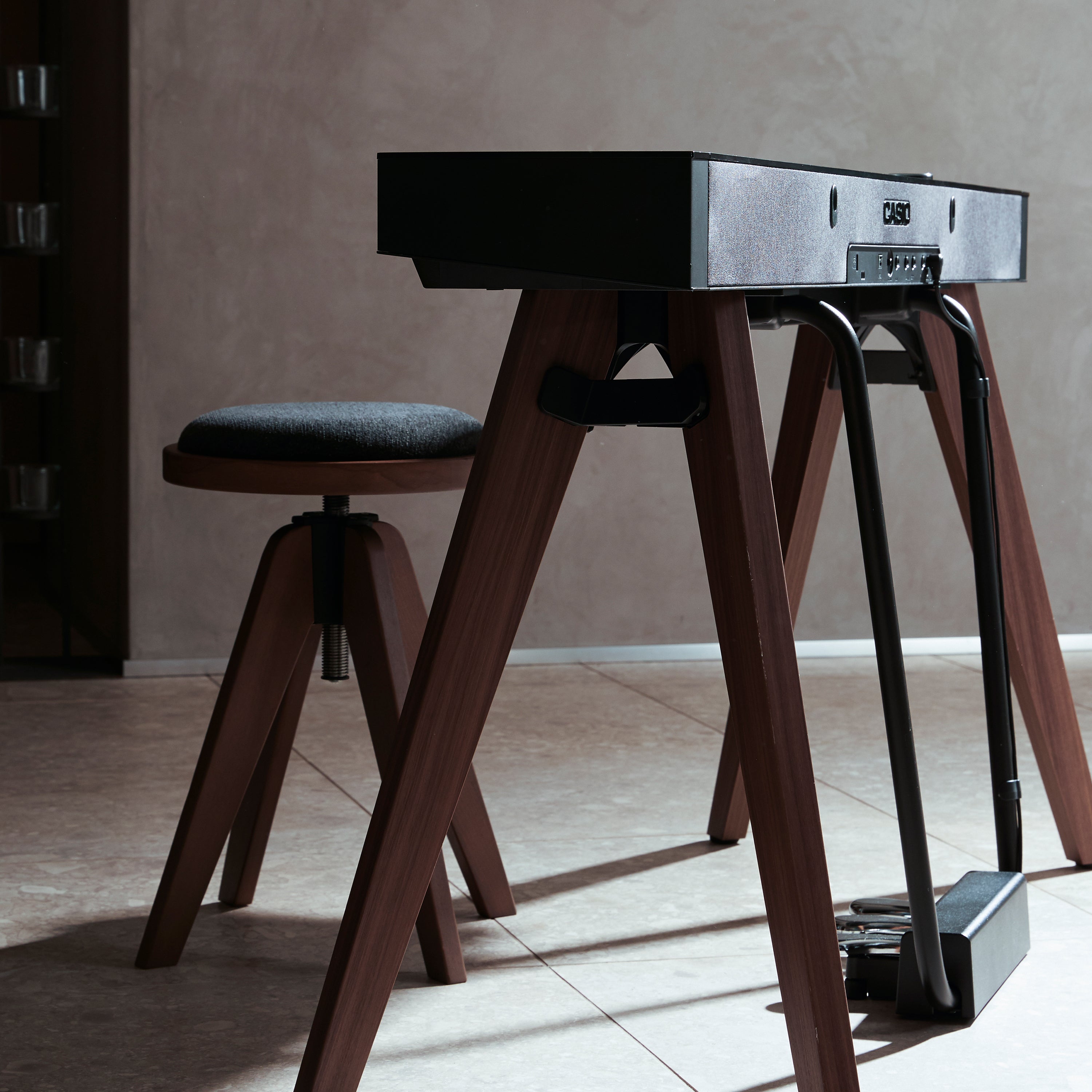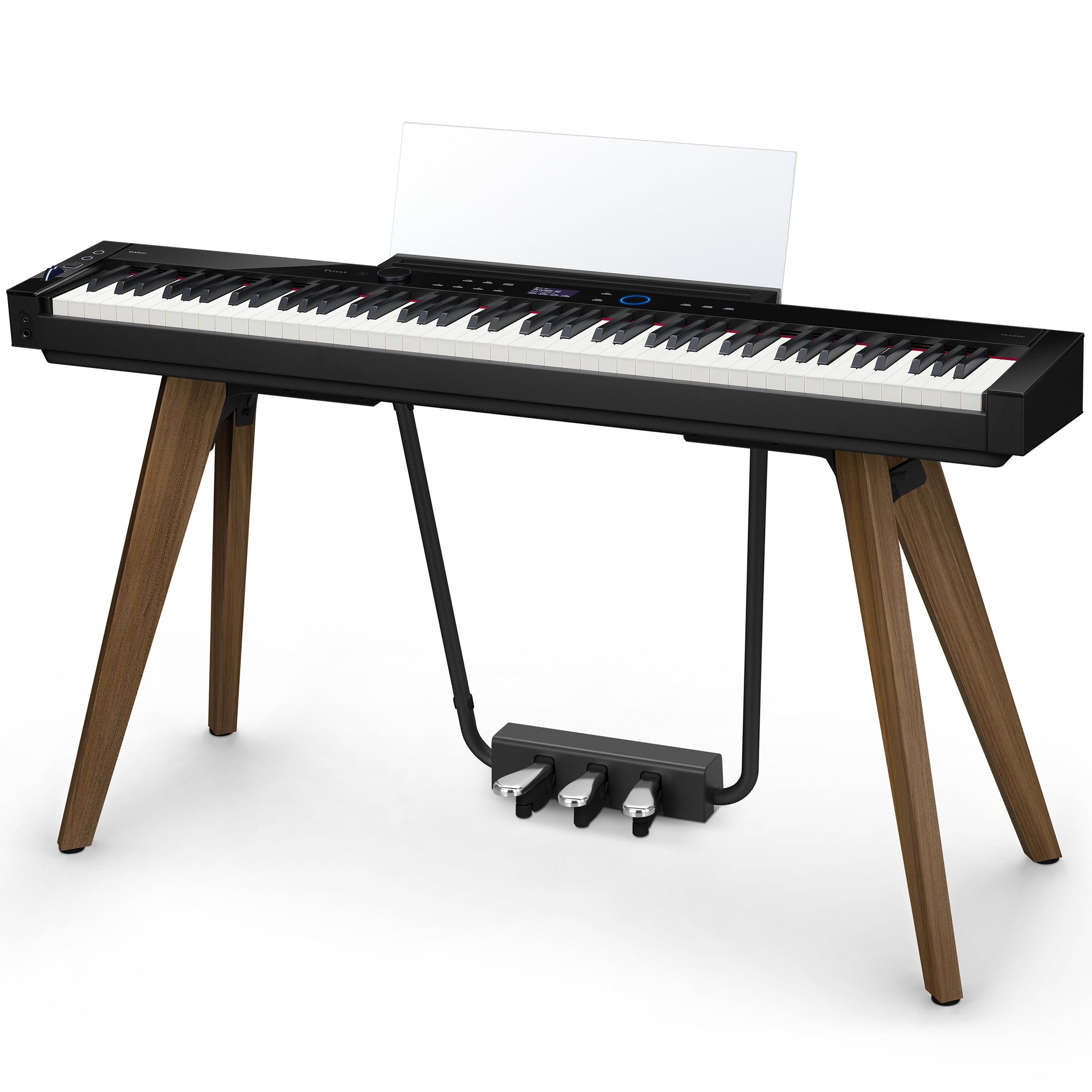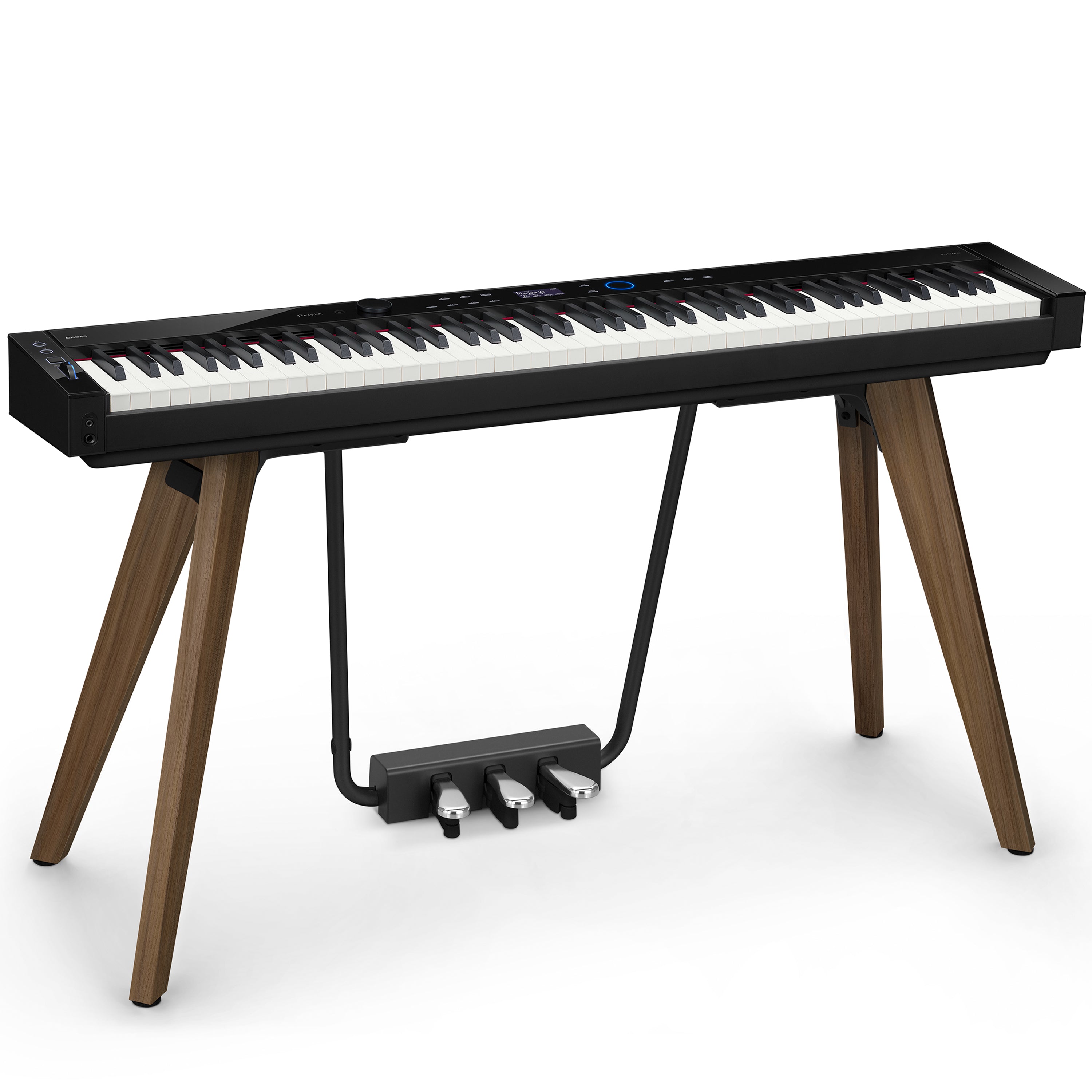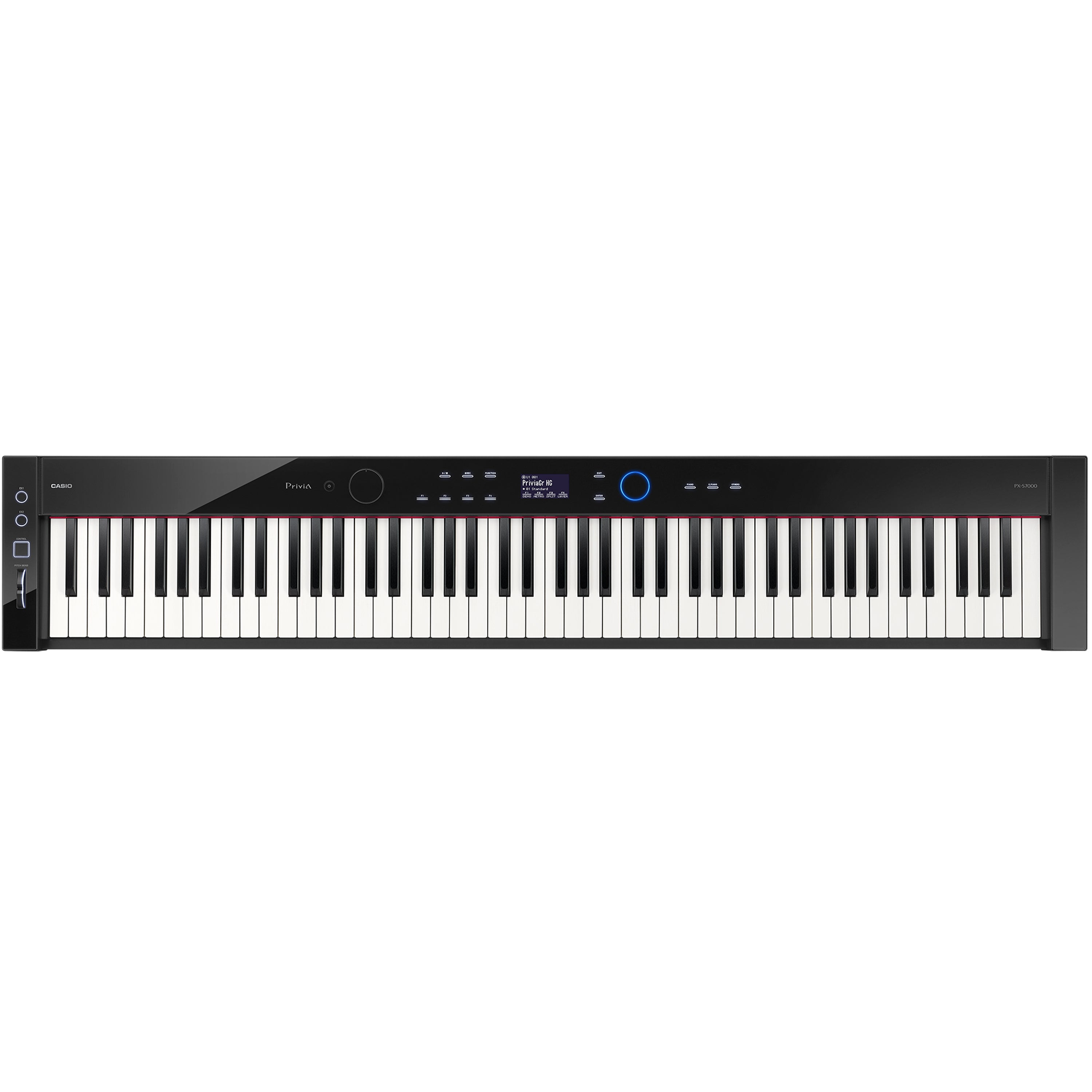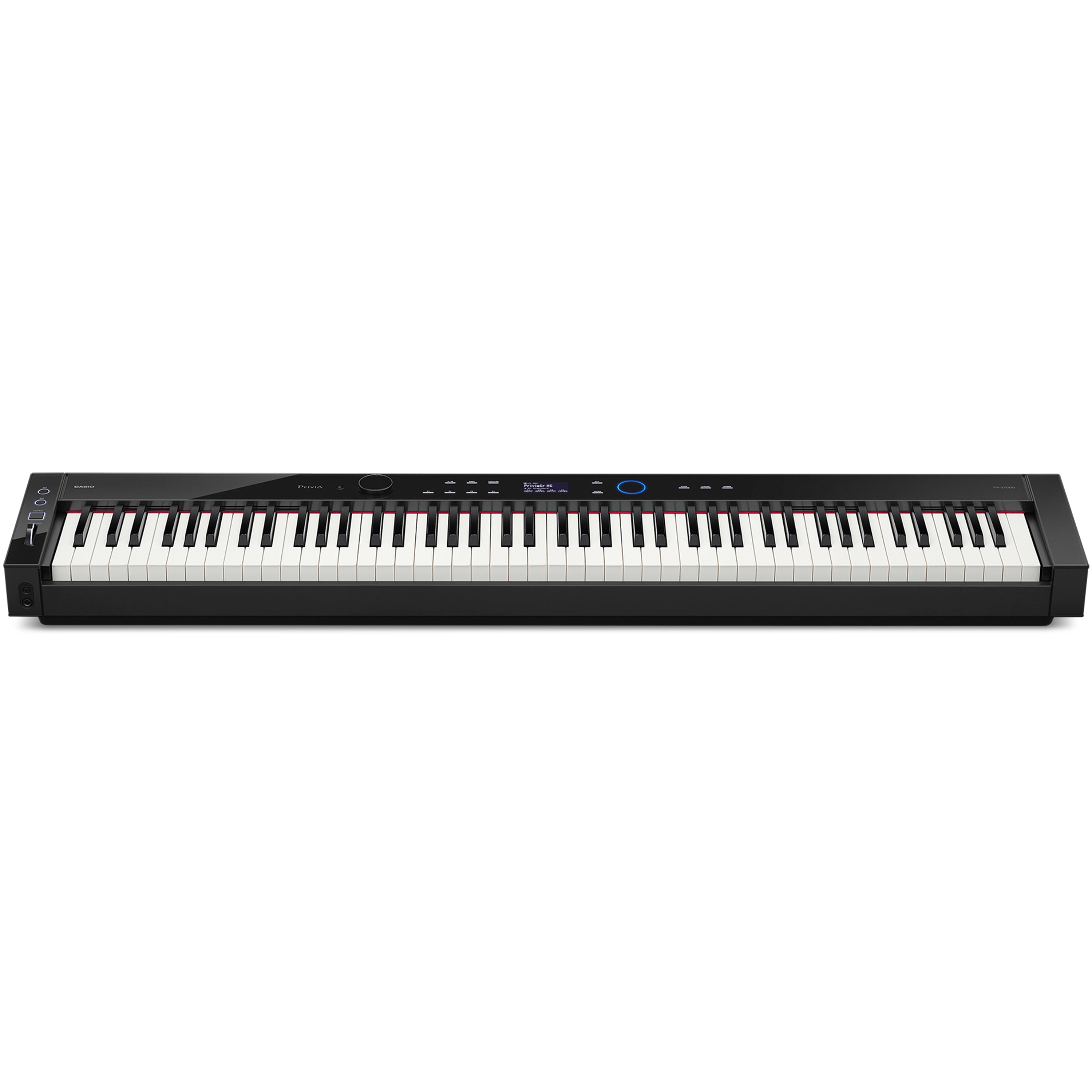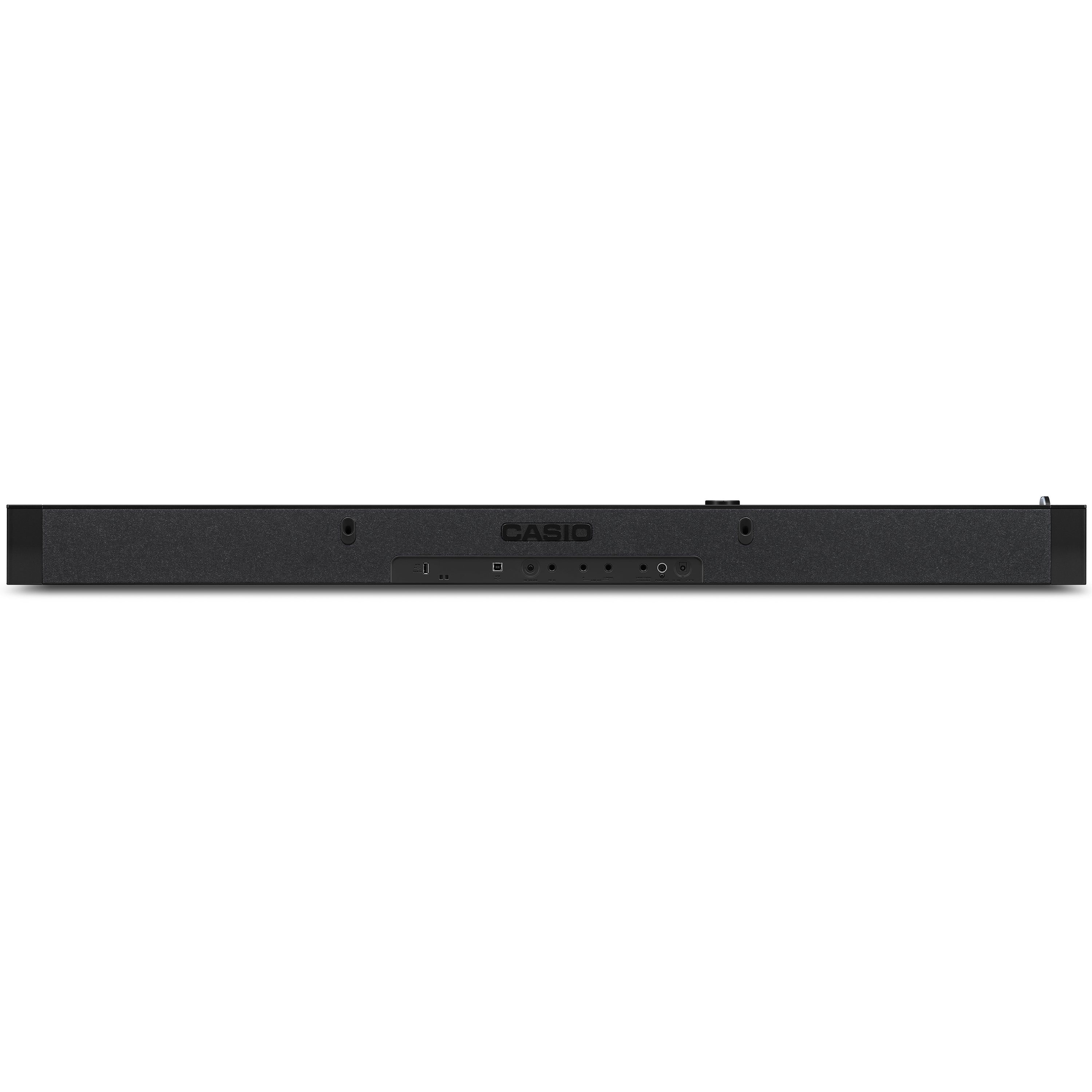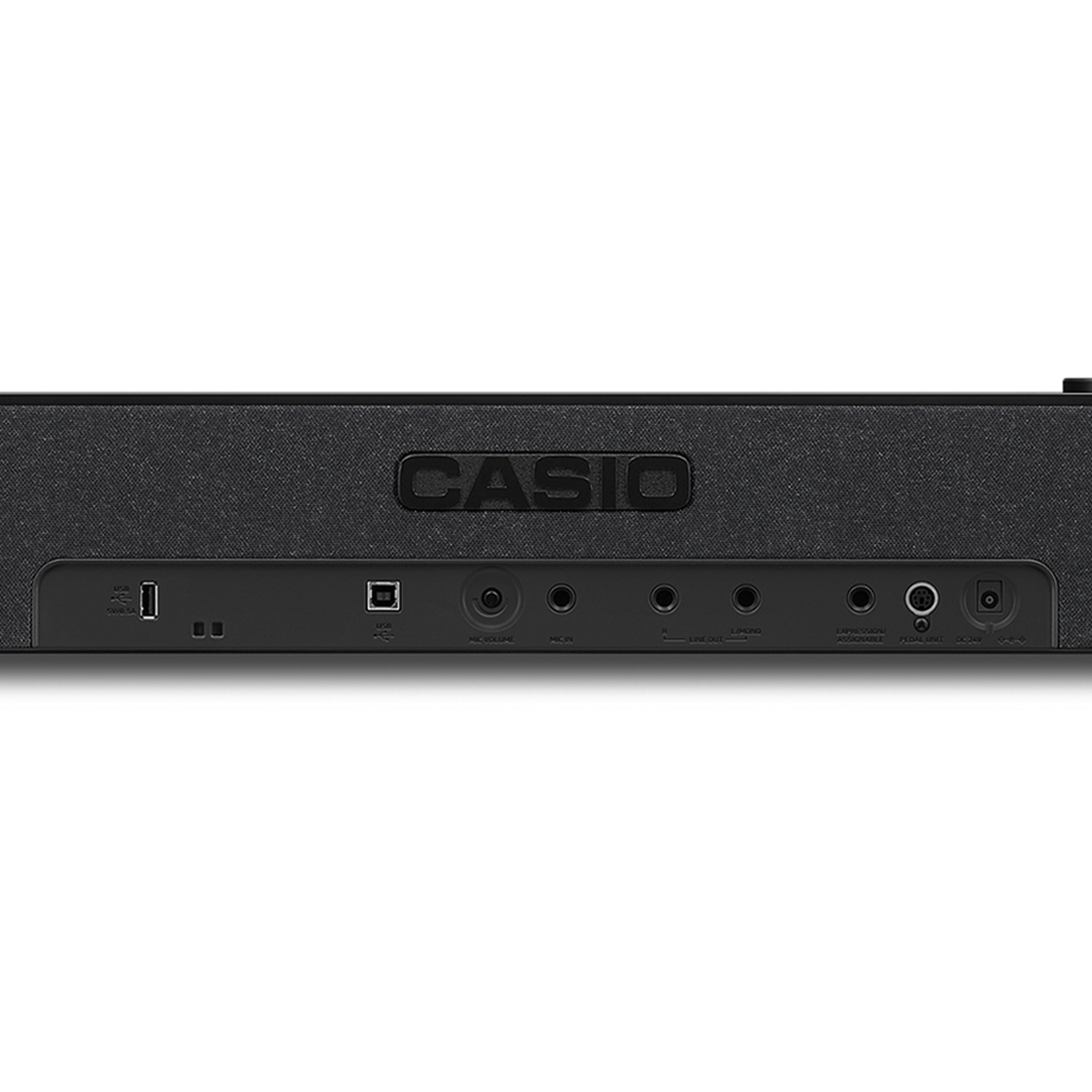 Casio PX-S7000 Digital Piano - Black
Introducing the Casio Privia PX-S7000…
Put simply, the Privia PX-S7000 is the best-sounding, best-feeling, best-looking Privia ever made. With brilliant style to match its breathtaking sound and touch, the Privia PX-S7000 is a stunning musical centerpiece for your home. It brings harmony to your life in more ways than one, with a striking modern design in your choice of finishes. Complementing a diverse range of lifestyles and interior décor, the PX-S7000's sophisticated and minimalist style reimagines how piano can be incorporated into everyday life. Unlike most instruments, the PX-S7000 is beautiful from every angle, giving you the freedom to place it anywhere in your home.
88-Key Smart Hybrid Hammer Action Keyboard
9 grand piano tones
4- Channel / 4-Speaker spatial sound system
Foldable fabric key cover included
Stand and fixed triple pedal included
Music rest included
MIDI and audio song recorder
Can opperate on 8 x AA batteries
1/4" and 1/8" headphone outputs
Available in 3 finishes
Hall Simulator with 8 different reverbs
Included wireless MIDI & audio adaptor(WU-BT10)
PX-S7000 dimensions and weight
Please refer to this diagram to help visualize how this piano might fit in your room of choice. The weight listed is based on the finished, assembled instrument, and is measured in pounds. The height, width and depth dimensions are measured in inches.
Features Overview
Realistic Piano Feel and Response
Place your hands on the PX-S7000 and it immediately transcends its size. The Smart Hybrid Hammer Action keys come alive at your fingertips, delivering the dynamic and natural response you'd expect from a well-regulated concert grand. Keys with spruce sides and subtly textured surfaces deliver a familiar and confidence-inspiring piano look and feel, and ensure a natural performance by replicating the hammer behavior of each of the 88 individual piano keys. New counterweight and damping mechanisms also contribute to making these some of the most dynamic, quiet, and rewarding keys you'll ever play.
Inheriting sonic prowess from our Celviano Grand Hybrid pianos
The PX-S7000 delivers the experience of owning three of the finest pianos on Earth, dubbed Berlin, Hamburg and New York. Each piano has its own unique personality, and the Multi-Dimensional Morphing AiR Sound Source brings them to life with damper, string, and aliquot resonance plus subtle mechanical sounds.
50 electric piano Tones
Featuring brilliant tine, reed, and other classic instruments. While exploring the 400 built-in Tones and their brilliant DSP effects, you'll find many that are designed to cover the keyboard parts of timeless world-famous songs. You may even find yourself inspired to plug in a microphone, add some vocal effects and sing along.
Easy Intuitive Controls
The top panel of the PX-S7000 is a shining example of elegance and simplicity. A touch ring that allows easy scrolling and directional input complements the easy-to-read backlit display, illuminated touch sensor controls and color-changing pitch bend wheel. Four multi-function, context-sensitive buttons let you quickly access your favorite sounds and settings. When not playing, you can protect your PX-S7000's beauty using the included matching fabric cover.
Stand and Triple Pedal Included
The PX-S7000's wooden stand features a beautiful modern design that blends seamlessly with any décor. It includes three generously sized pedals, fixed in place exactly as you'd expect them on a traditional piano. The main body of the PX-S7000 can be detached from the stand and played anywhere, thanks to its optional 8xAA battery power. An optional SP-34 three-pedal unit can be connected for portable piano authenticity, and the optional SC-900 carrying bag lets you bring your PX-S7000 wherever the music takes you.
32-watt 4-way Spatial Sound System
The PX-S7000's internal speaker system delivers rich, room-filling sound from behind a sleek fabric cover. These speakers are meticulously tuned to resonate within the PX-S7000's wood and resin body. Using the Piano Position function, you can configure the Spatial Sound System to sound its best when placed against a wall, in the center of a room, on a table, or anywhere else in your home.
High Quality Effects
Eight types of Hall Simulation place your PX-S7000 in the virtual concert space of your dreams, and our unique Surround mode places you right in the center of your music. Two headphone jacks allow quiet play at any time.
Convenient Connectivity
Easily connect to amplifiers, mixers, and PA systems using the 1/4" outputs. The included WU-BT10 Bluetooth Audio & MIDI adapter lets you connect to a whole world of MIDI software, and allows you to stream your favorite music through the built-in speakers. Connect wirelessly to the Casio Music Space app to take full advantage of your PX-S7000, display PDF scores, learn MIDI songs and much more.
Fabric Key Cover Included
When not playing, you can protect your PX-S7000's beauty using the included matching fabric cover. The stylish key cover will protect your keybed from dust while not in use.
SKU
CAS-PXS7000BK
MPN
PX-S7000
Vendor
Casio
Bluetooth
Audio Receiving and App Connectivity
Built In Speakers
Yes
Connectivity
USB, MIDI, and Bluetooth
Included From Manufacturer
Stand
Fixed 3-pedal Unit
Key Cover
Music Stand
AC Adaptor (AD-E24250LW)
Wireless MIDI & Audio Adaptor(WU-BT10)
Keys Weighted
Hammer Weighted
Key Cover
Yes
Number of Keys
88
Mpn
PX-S7000BKC3
Piano Cabinet Style
Portable with Stand
Finish
Black
Half-Damper Support
Yes
Audio Inputs
1/4" Mic In with volume control and 25 dedicated microphone effects
Audio Outputs
1/4" R + L/Mono Out
1/4"Headphones
1/8" Headphones
Key Action
Smart Hybrid Hammer Action Keyboard
Layer Feature
Yes
Metronome
Yes
Pedals
3 Pedal Unit Included: damper (continuously variable), soft (2 levels), sostenuto)
Product Weight
64 lbs 2 oz
Rhythm Patterns
20
Song Recorder
Audio & MIDI
Number of Songs
MIDI: 5 Songs
Audio: Max. 99 songs, approximately 18 min/song
Number of Sounds
400
Speaker Power
8W x 2 + 8W x 2
Speaker Size
16cm x 8cm(Oval) x 4
Split Feature
Yes
Storage Type
USB;Internal
Number of Tracks
2
Transpose Feature
Yes
Voices of Polyphony
256 (Maximum)
Width
52 5/8"
Depth
9 1/2" (w/o accessories)
16 1/4" (w/fixed stand, w/o music stand)
Height
4 7/32" (w/o accessories)
29 1/4" (w/fixed stand, w/o music stand)
3-Year Casio Limited Warranty
Casio Privia piano models are covered by Casio's three (3) year limited warranty. This product is warranted by Casio to the original purchaser to be free from defects in material and workmanship under normal use for a period of three (3) years from the date of purchase. To obtain this warranty, you need to register online within 30 days of purchase at http://www.onlineregister.com/casio/registration/?category=keyboards (U.S. customers only). More details can be found on the Casio America, Inc. U.S. web site.
Ground shipping is FREE for all orders $99 and up.