Skip product carousel
Bonus Item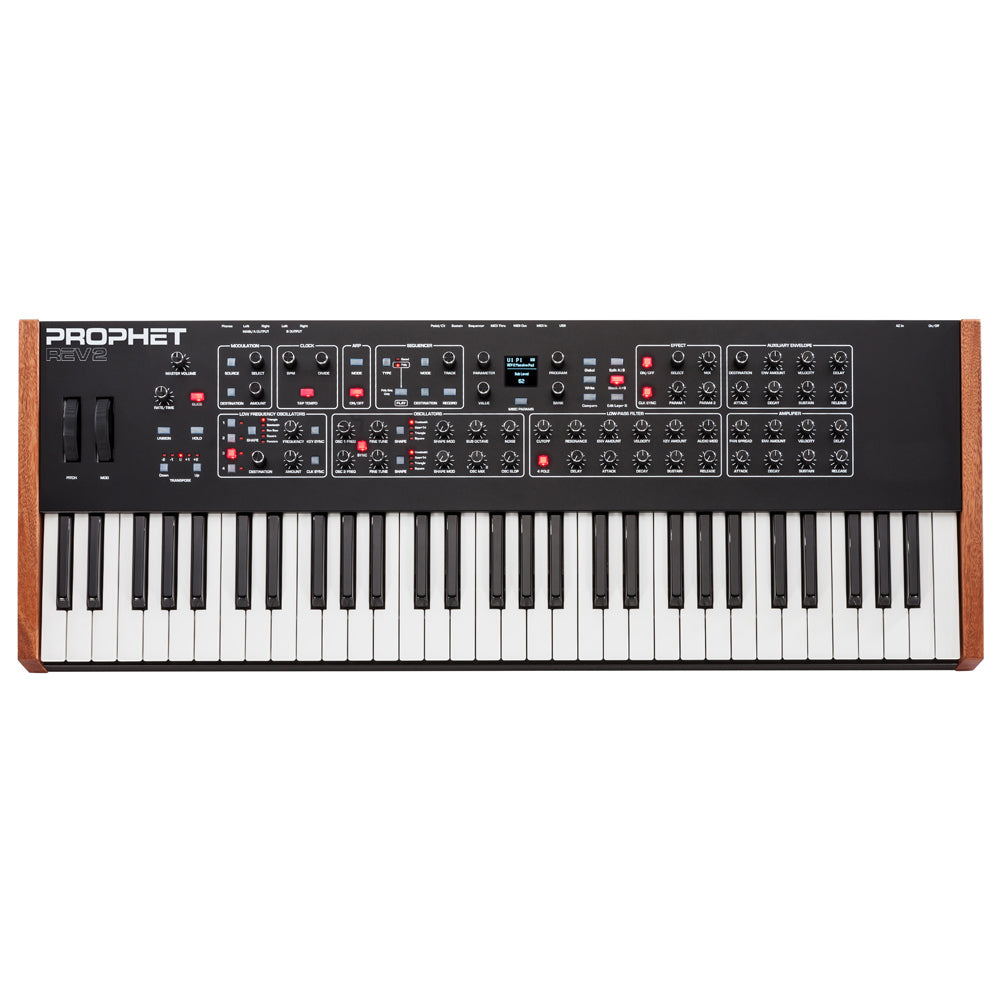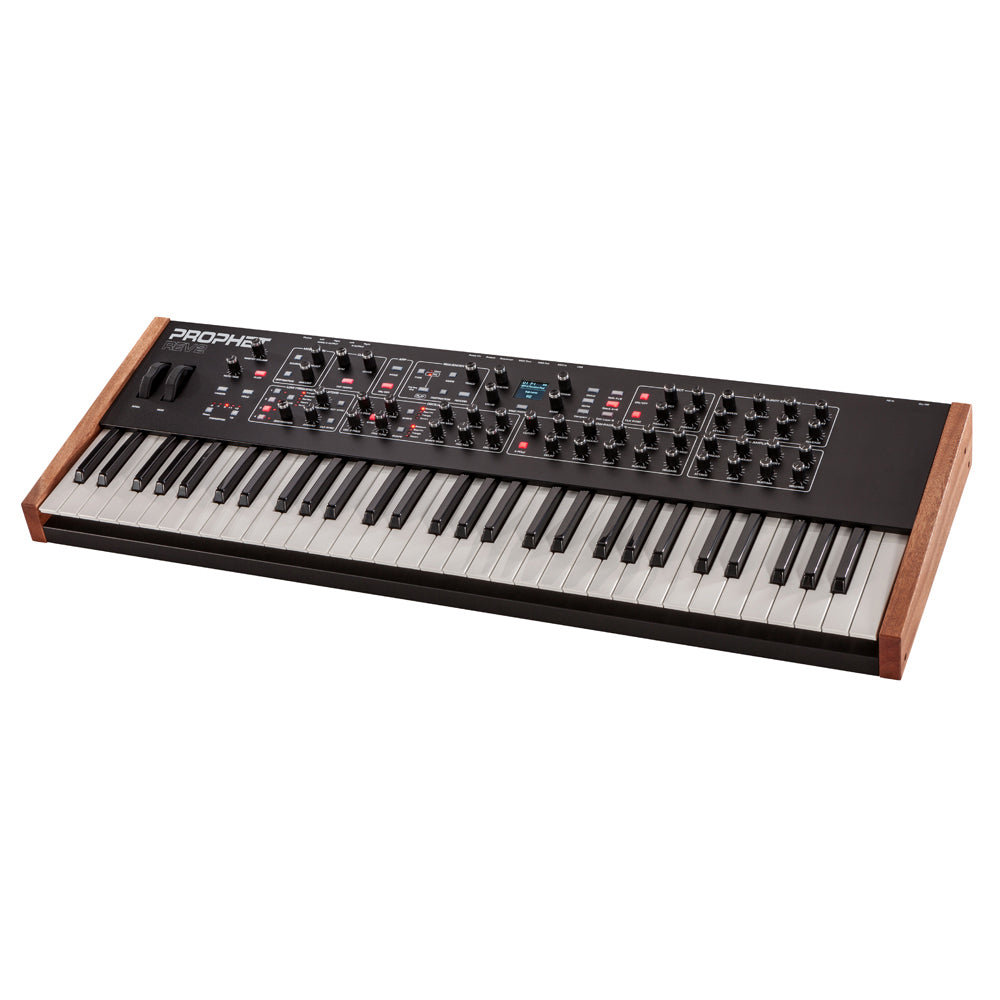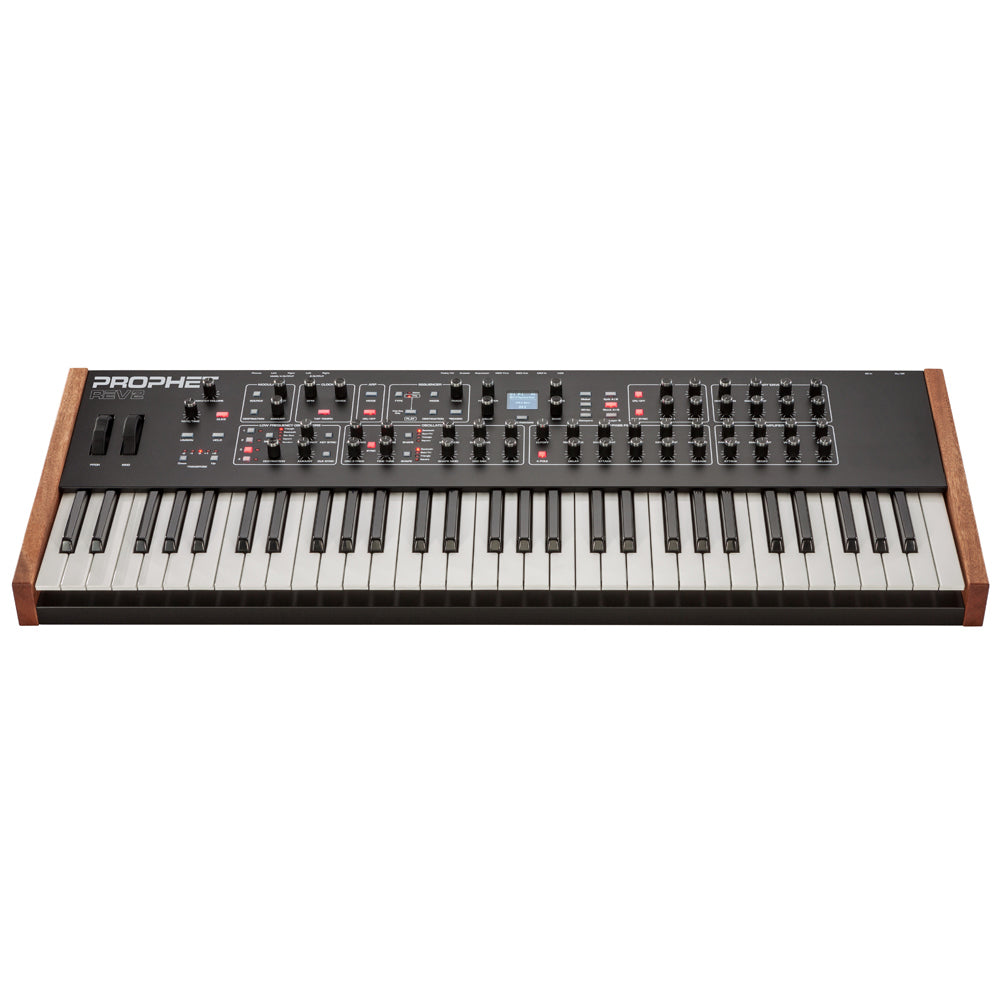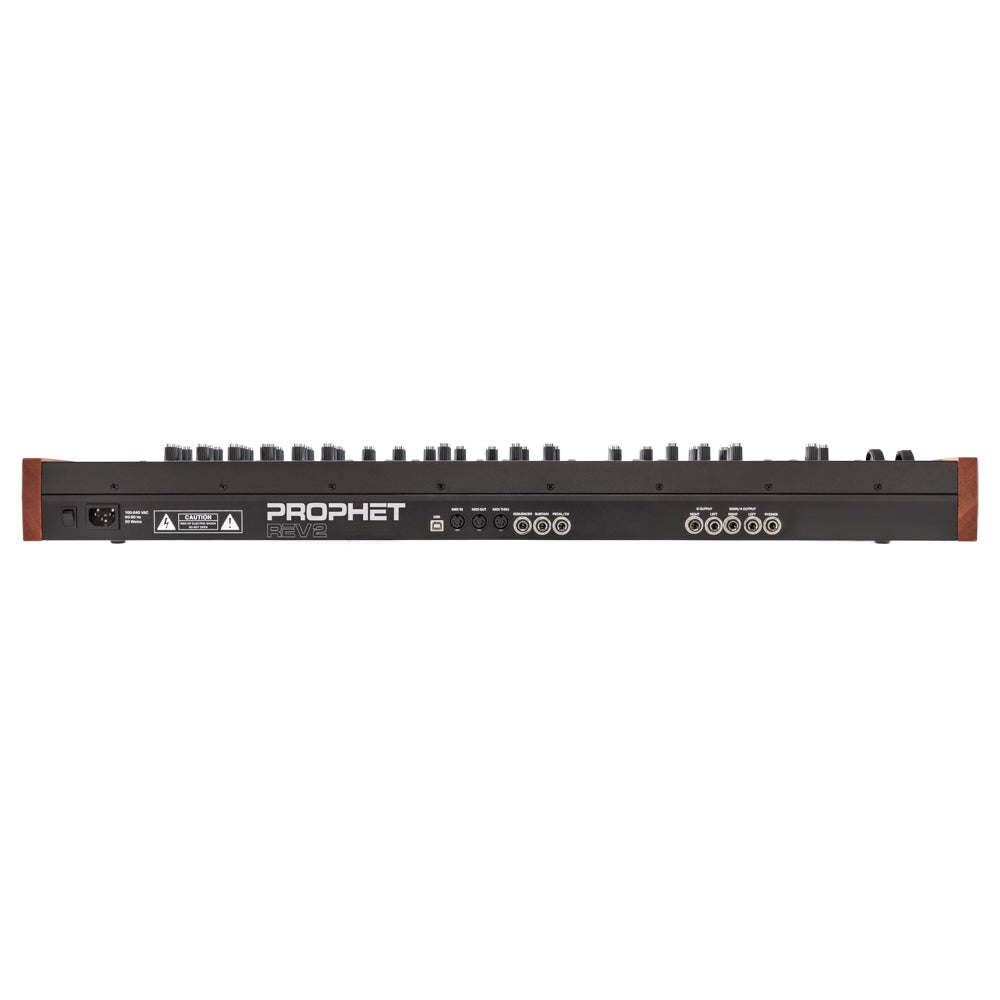 Dave Smith Instruments Sequential Prophet Rev2 16-Voice Synthesizer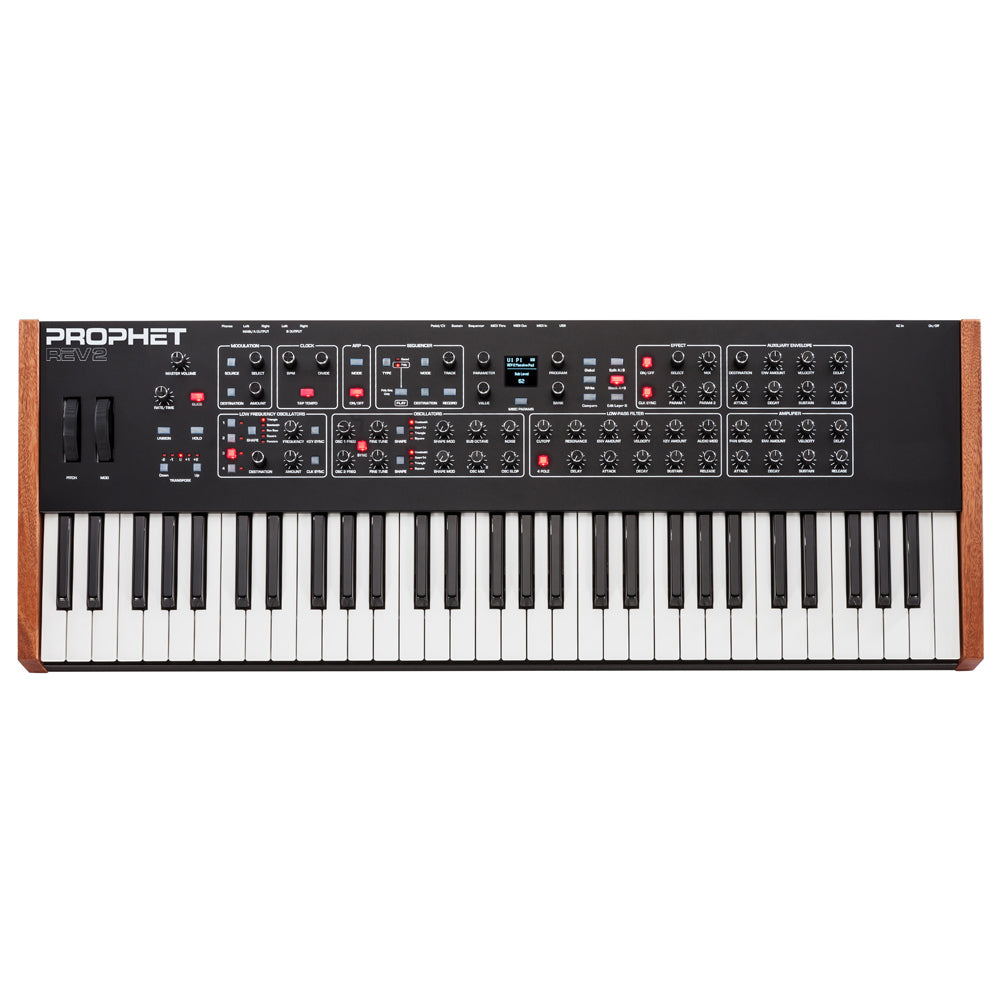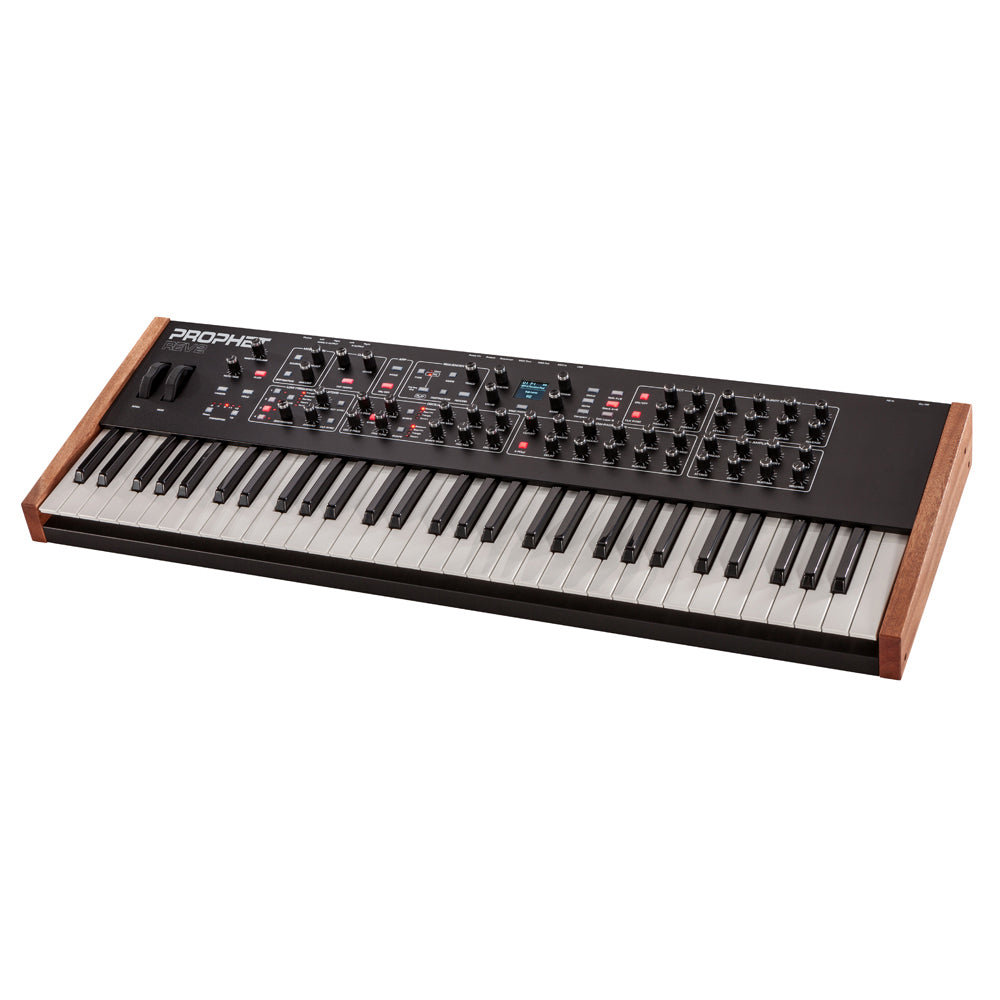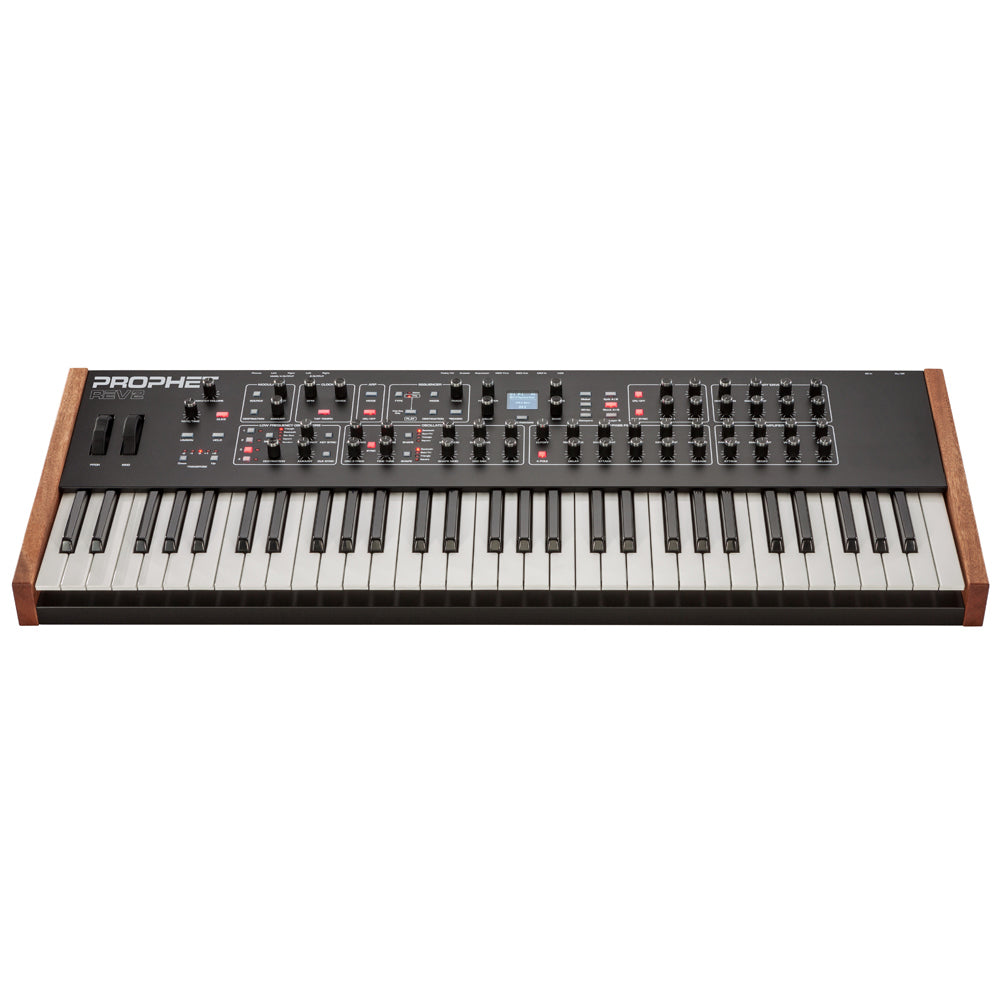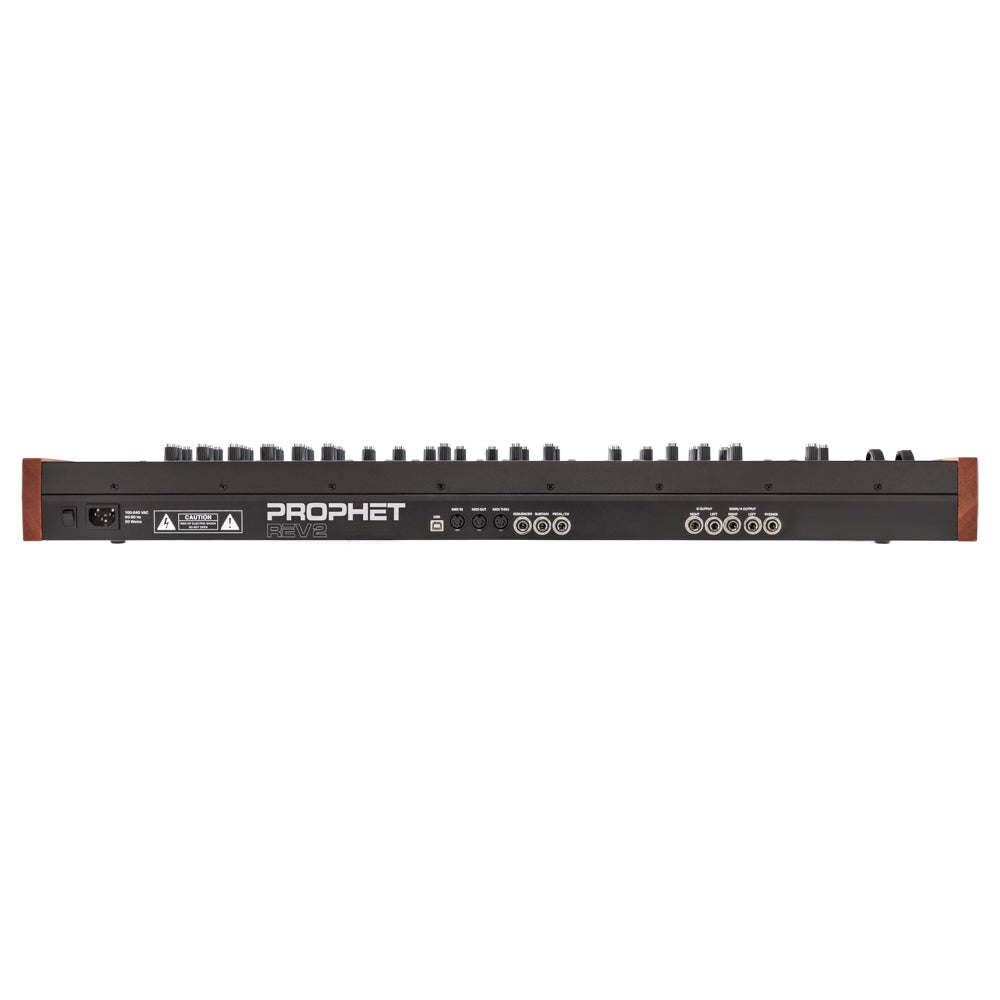 Dave Smith Instruments Prophet Rev2 is Dave Smith's reimagining of the discontinued Prophet '08 polysynth, a modern classic that has appeared on countless recordings and stages since its debut in 2007. Prophet Rev2 retains all of the key features of the Prophet '08 and expands on them: it has twice the polyphony, twice the mod matrix, waveshape modulation on all waveforms, digital effects per layer in stacked or split voice mode, a polyphonic step sequencer per layer and more. The result is a true analog powerhouse.
Best of all, you can download any of the many existing libraries of Prophet '08 sounds and they will not only sound identical, but can be enhanced with the new features.
16-voice polyphony
With 16 voices to play with, you have the freedom to allocate them as you wish. Play two-fisted chords, stack two 8-voice sounds for massive, complex textures or split the keyboard into two completely separate 8-voice instruments.
Bold sound
Prophet Rev2 gets its bold, punchy sound from its 2- or 4-pole lowpass resonant Curtis filter. This is the same filter used not only in the Prophet '08 but also in many classic instruments of the 70s and 80s. A separate Audio Mod control adds additional harmonic complexity and movement.
Waveshape modulation
A powerful new feature unique to Prophet Rev2 is waveshape modulation. You can now vary the 'pulse width' of any of the four waveforms (sawtooth, saw+tri, triangle, square). Using the Shape Mod control, you can manually dial in a desired waveshape width or use an LFO or other mod source for continuously shifting timbre. Even single-oscillator sounds take on new depth and dimension. The tonal possibilities are vast.
Effects per layer
The effects section provides reverb, delays (standard and BBD), chorus, phase shifter, ring modulation and distortion. In stacked or split voice mode you can apply a different effect to each layer. Effects parameters can be modulated through the Mod Matrix.
Extended mod matrix
Also present from its predecessor is an easy-to-assign Mod Matrix, now twice as big, with 8 individual slots and many more sources/destinations. It's a veritable sound designer's playground.
Poly step sequencing
The polyphonic step sequencer allows up to 64 steps and up to 6 notes per step. You can create a different sequence for each layer when you are working in stacked or split voice mode, making it a powerful tool for composition or performance. The sequencer also functions as a modulation source in gated mode, allowing you to create up to 4 different 16-step sequences for complex modulation. Sequences allow ties and rests and can sync to an external MIDI clock. The arpeggiator features note repeats and re-latching and can be synced to external MIDI clock, as well.
Per-knob programmability
The knob-per-function front panel offers instant access to Prophet Rev2 functions. Included are 512 permanent factory programs and 512 rewritable user programs.
Eminently playable
All of this polyphonic power is packed into a five-octave premium-quality semi-weighted keyboard with velocity and channel aftertouch. Other roadworthy features include an integrated power supply, USB support and a crisp OLED display, making the Prophet Rev2 an ideal instrument for gigging or recording and an analog powerhouse like no other.
SKU
DSI-REV216
Vendor
Sequential
Aftertouch
Yes
Analog Digital
Analog
Built In Speakers
No
Included From Manufacturer
Power supply
Keys Weighted
Semi-Weighted
Key Num
61
Key Size
Full Size Keys
Midi
In, Out, Thru, and USB
Mono Poly
Polyphonic
Mpn
DSI-2816
Arpeggiator
Yes
Audio File Playback
No
Control Connections
1/4" sustain pedal input
1/4" pedal/CV expression pedal or CV input
Onboard Controllers
Spring-loaded pitch bend wheel
Assignable mod wheel
Effects
Reverb
Delay
Chorus
Phase shifter
Ring modulation
Distortion
Audio Outputs
Dual stereo L/R 1/4" TS main/A output
Dual stereo L/R 1/4" TS B output
Key Action
Semi-weighted with velocity and aftertouch
Multitimbral Capability
2 parts
Oscillators per Voice
2 plus Sub
Product Weight
20.5 lbs.
Programs/Presets
256 fully editable Programs (2 banks of 128) with 2 Layers (2 separate sounds) in each Program
Sequencer
Polyphonic step sequencer with up to 64 steps and up to 6 notes per step
USB Port (to Host)
MIDI;System Updates;Editor/Librarian/Patch Manager
Voices of Polyphony
16
Width
35.12"
Depth
12.70"
Height
3.8"
Dave Smith Instruments Limited Warranty
Dave Smith Instruments warrants that its products will be free from defects in materials and/or workmanship for one (1) year from the date of purchase.
Please register your product online at at the Dave Smith Instruments website to establish the date of purchase. This is not a requirement for warranty service, but it will help expedite the warranty service process.
Please contact a Dave Smith Instruments support representative to determine the best course of action for getting your product repaired. For your own protection, please do not return any product to Dave Smith Instruments without a return authorization (RA) number.
If you need to return your instrument for repair, you are responsible for getting it to Dave Smith Instruments. It is highly recommended that you insure your shipment and pack it in the original packaging. Damage resulting from shipping a product with insufficient packaging is not covered by this warranty.
Standard Shipping