Skip product carousel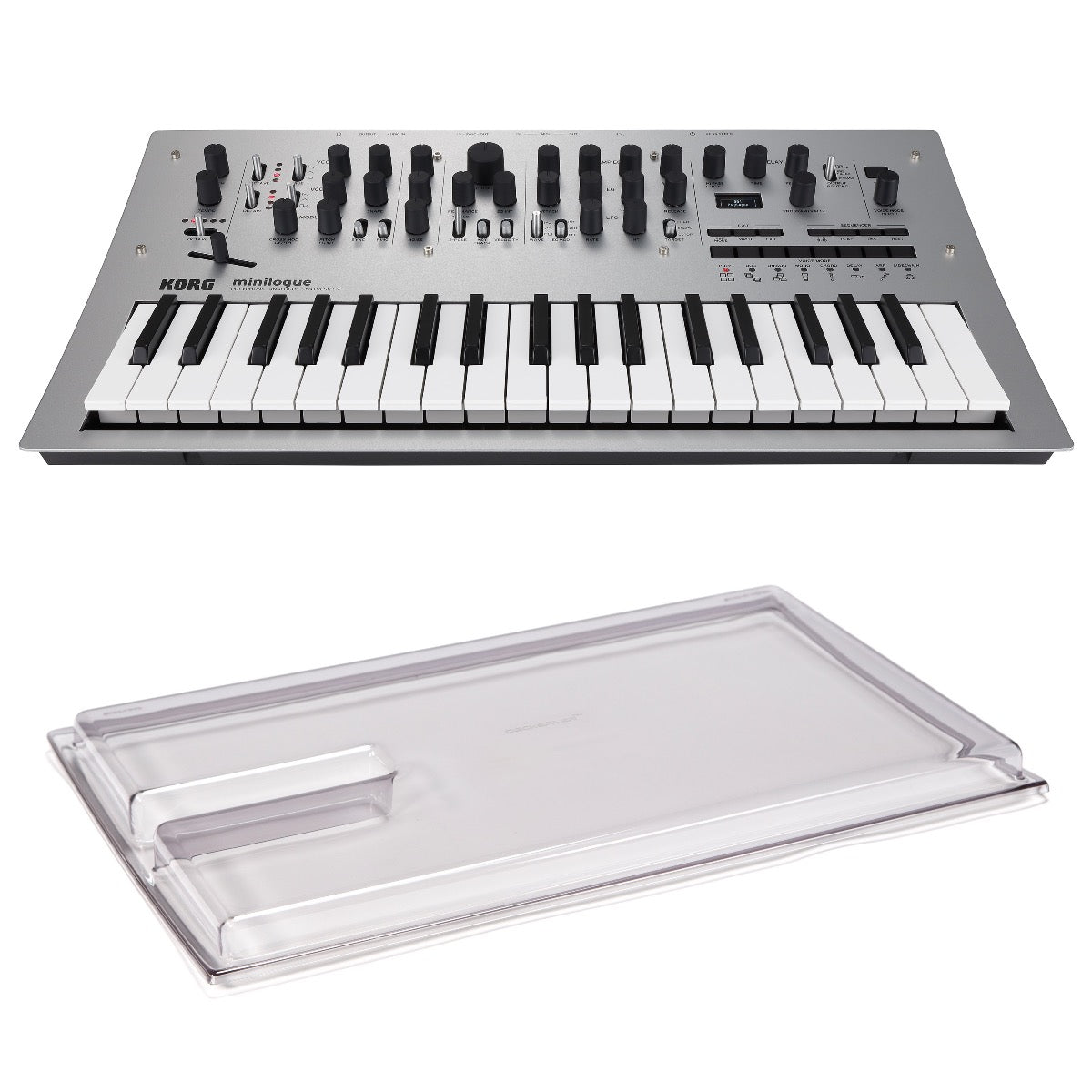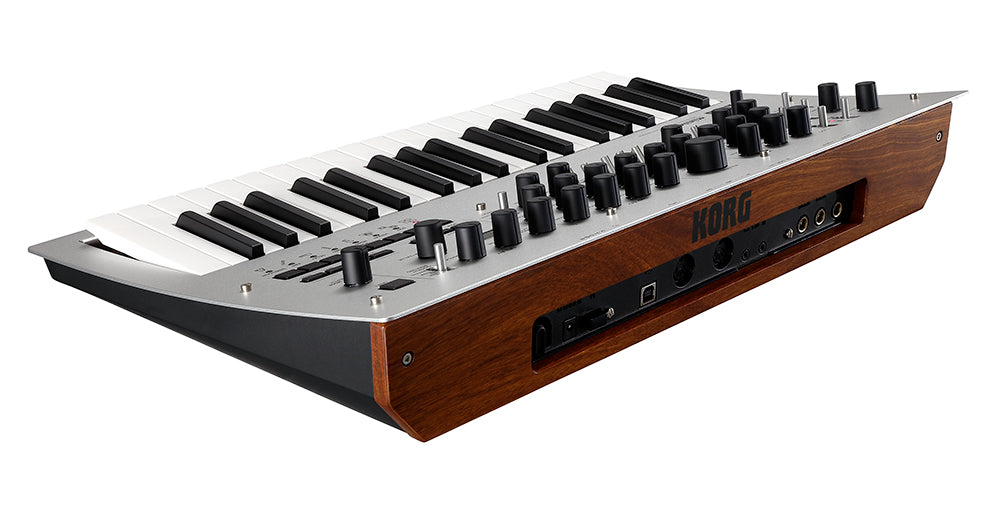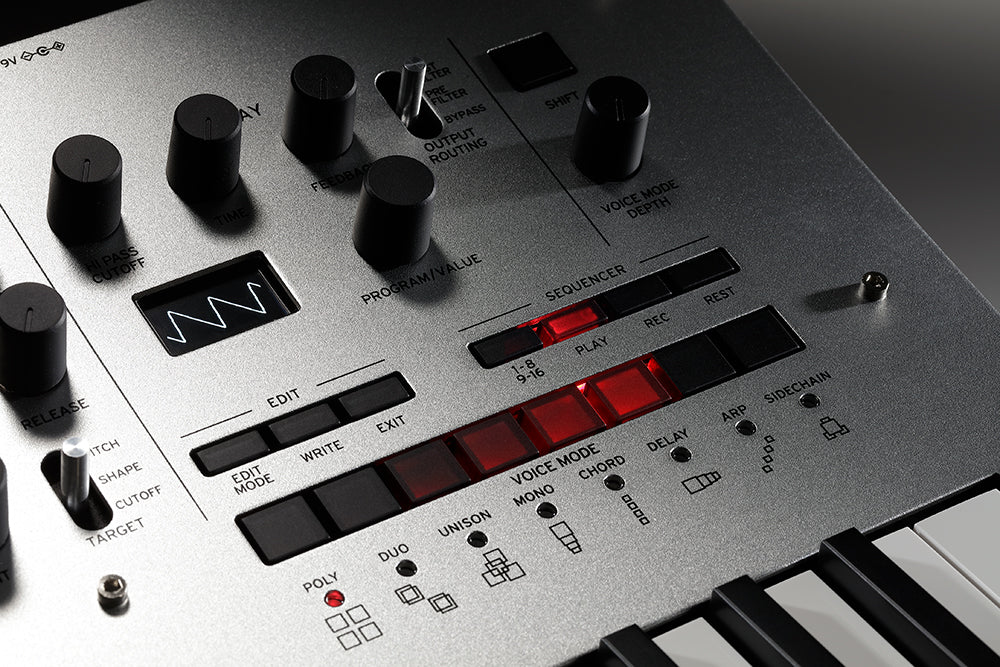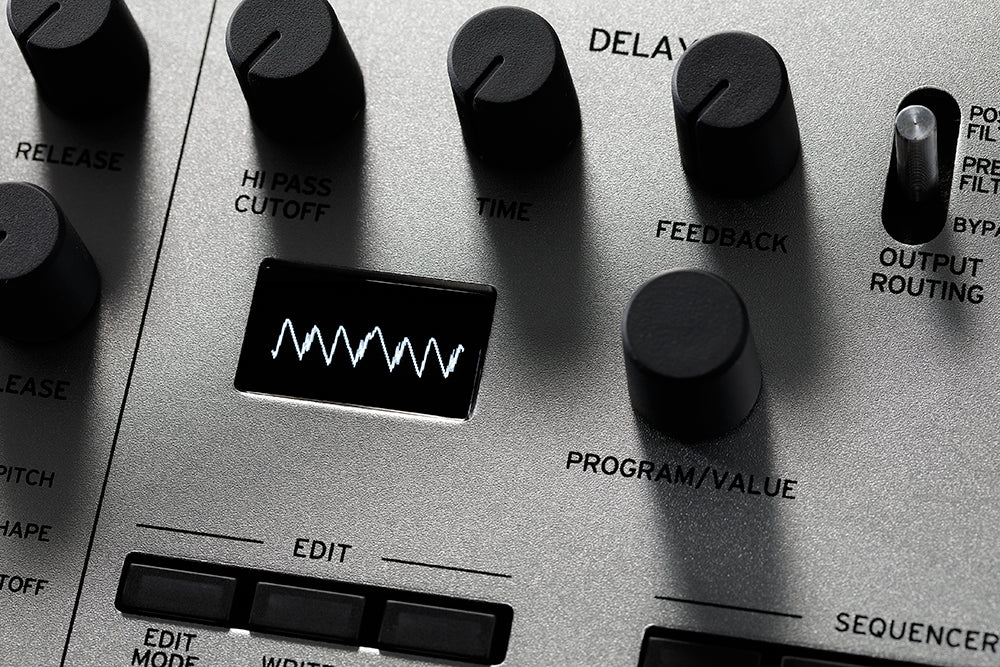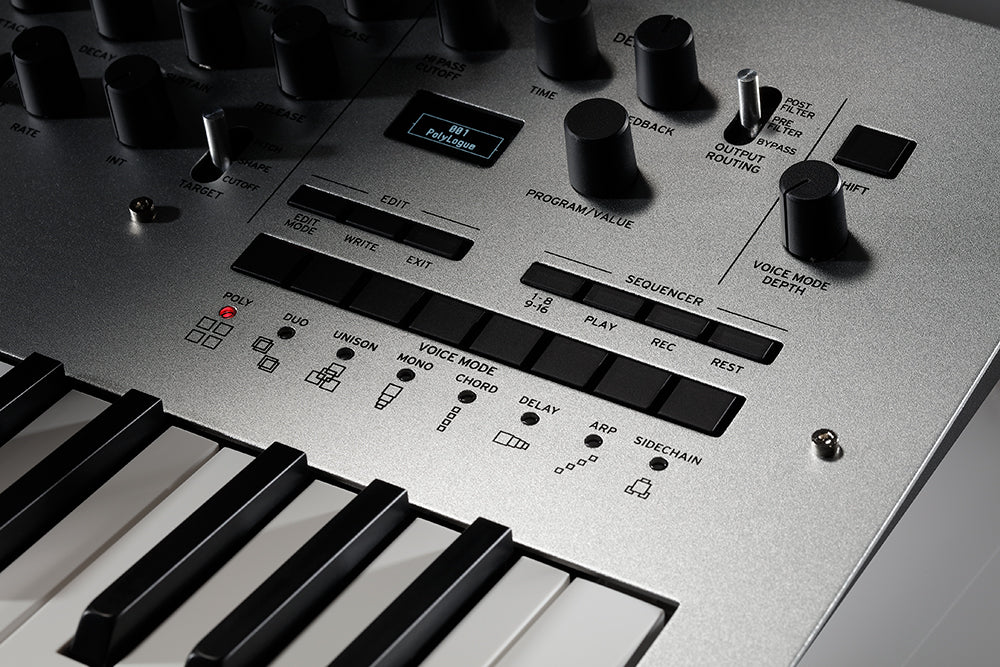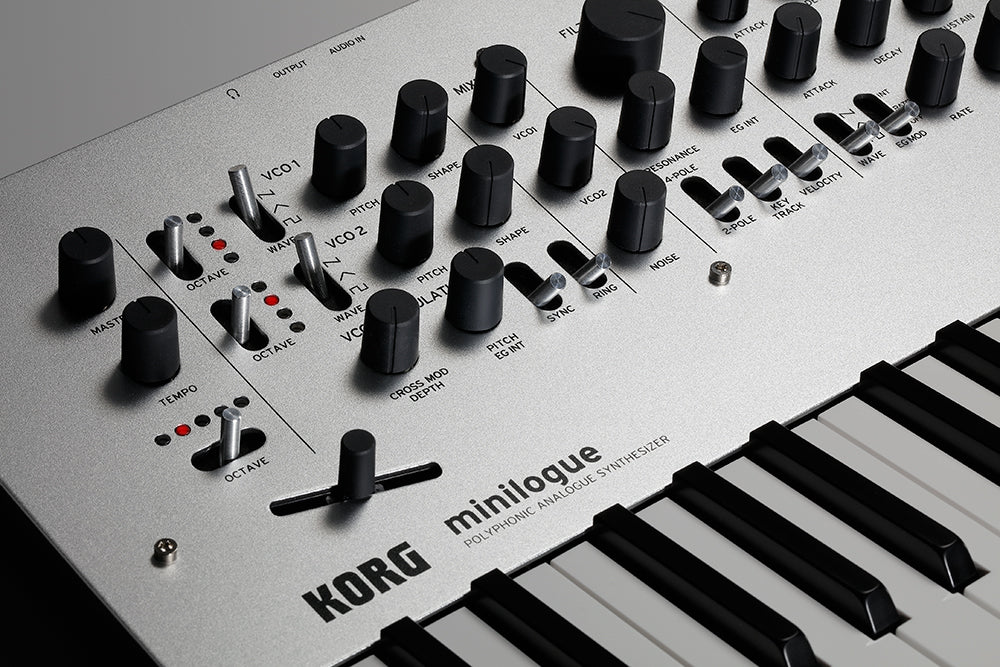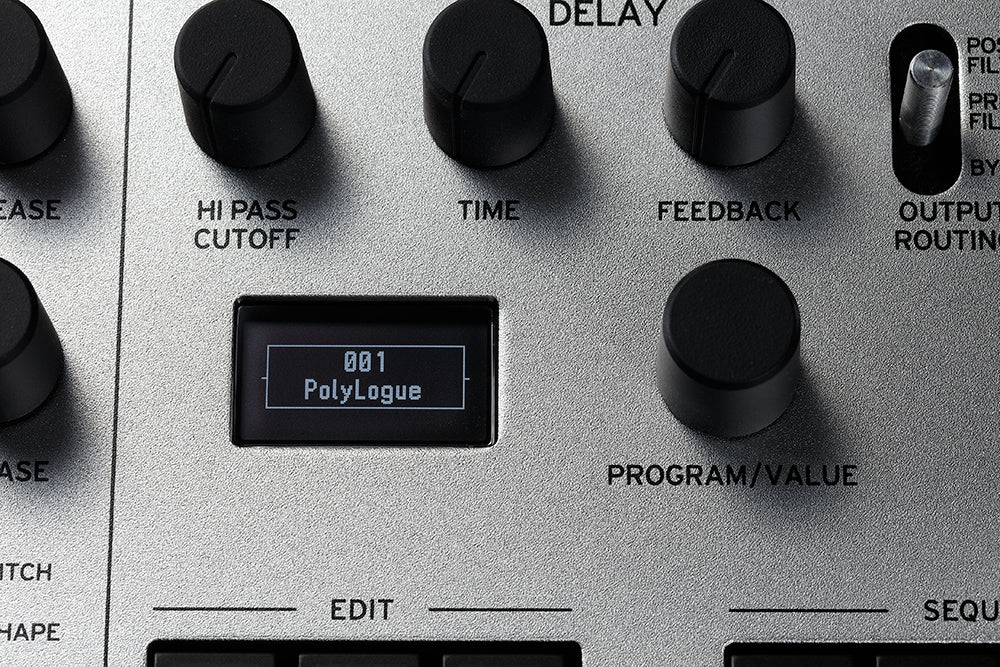 Korg Minilogue Polyphonic Analog Synthesizer DECKSAVER KIT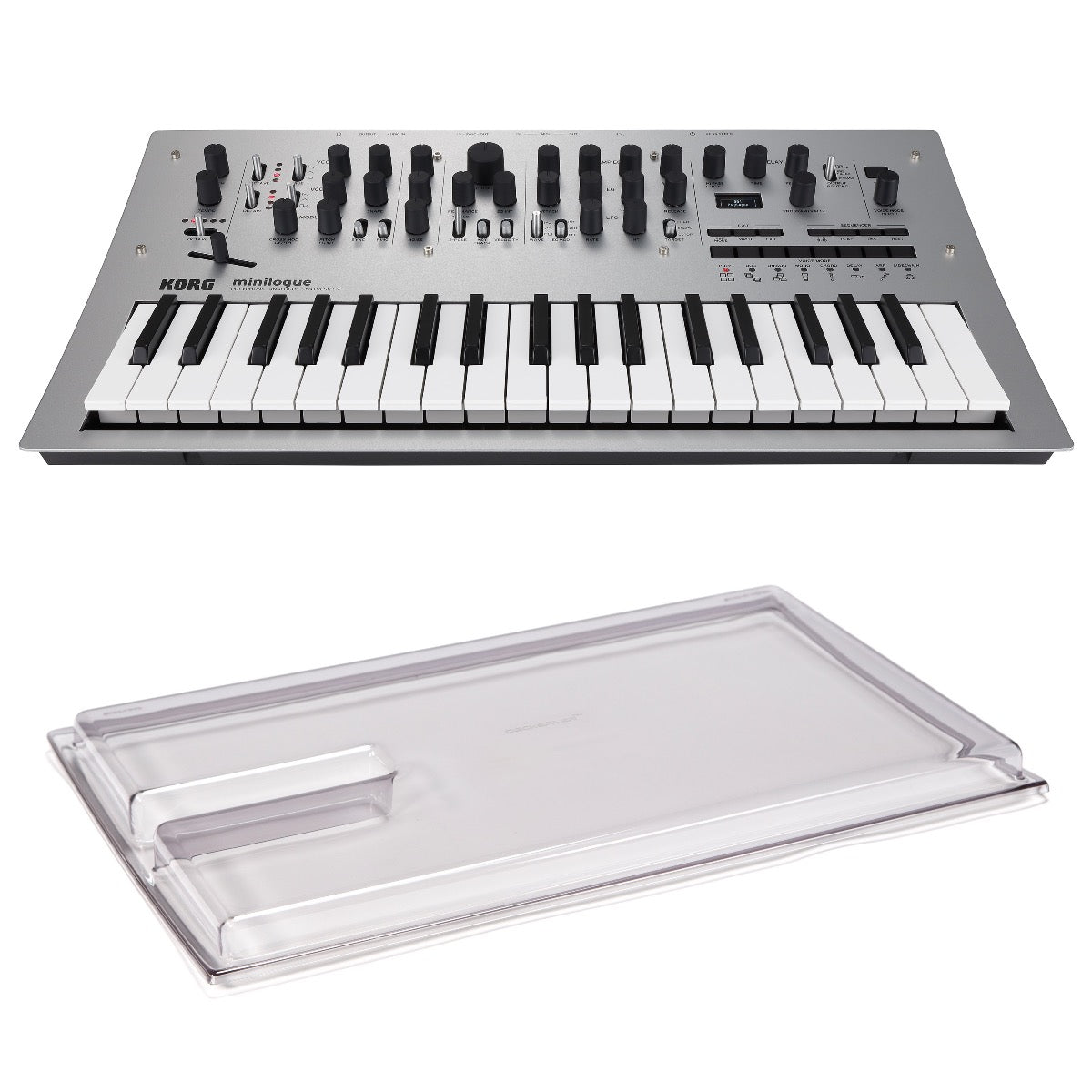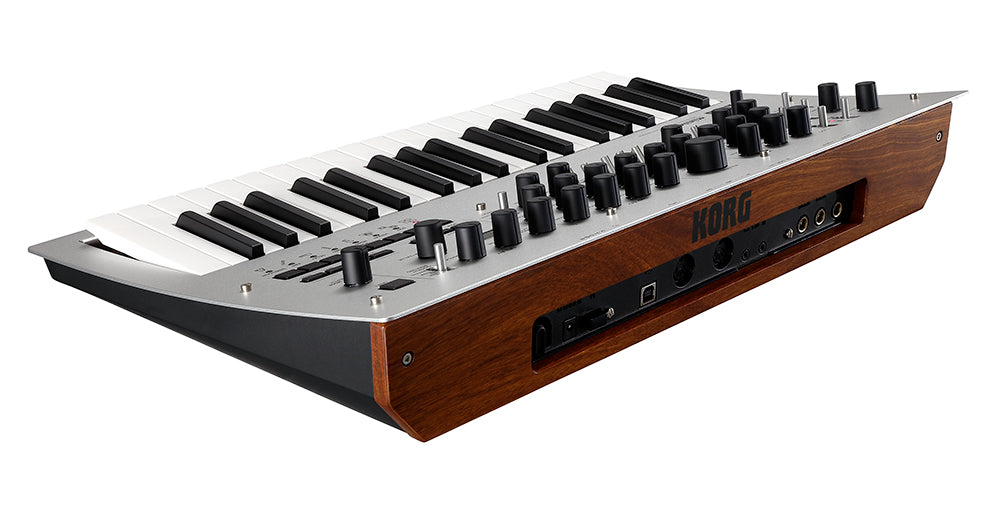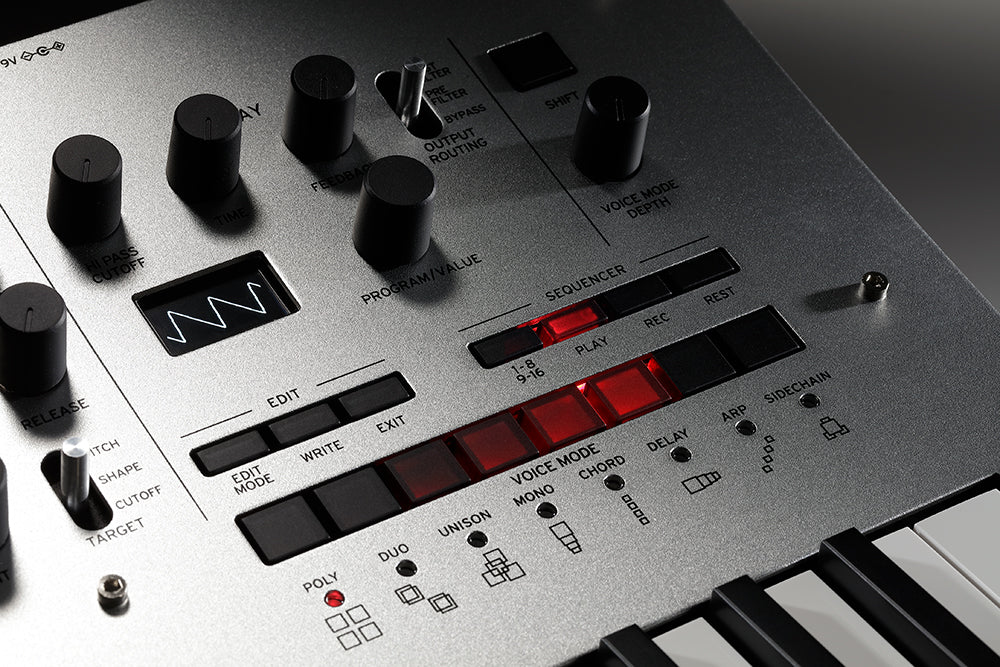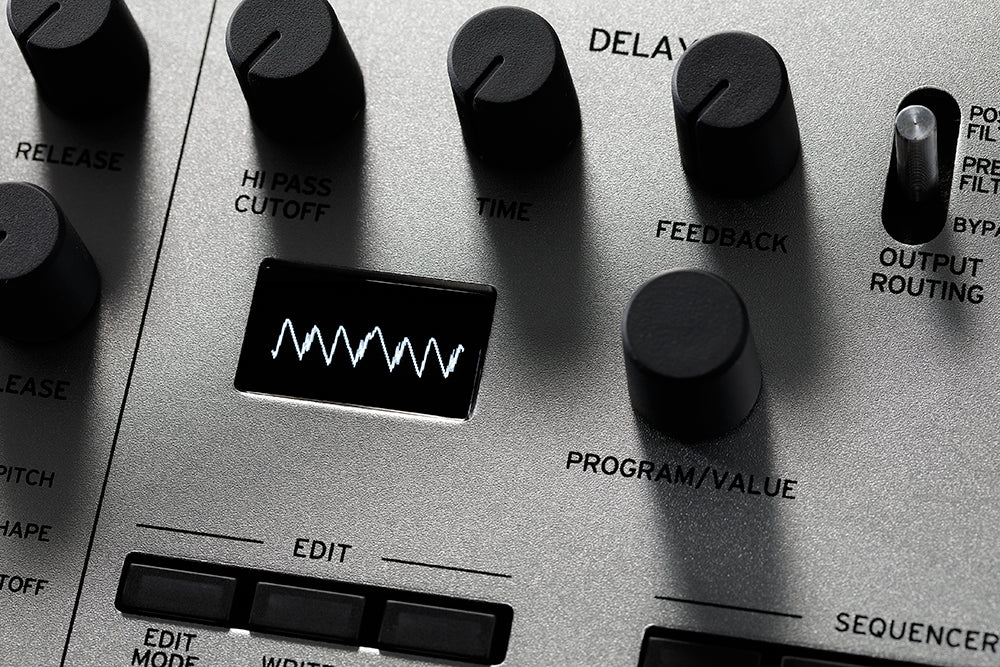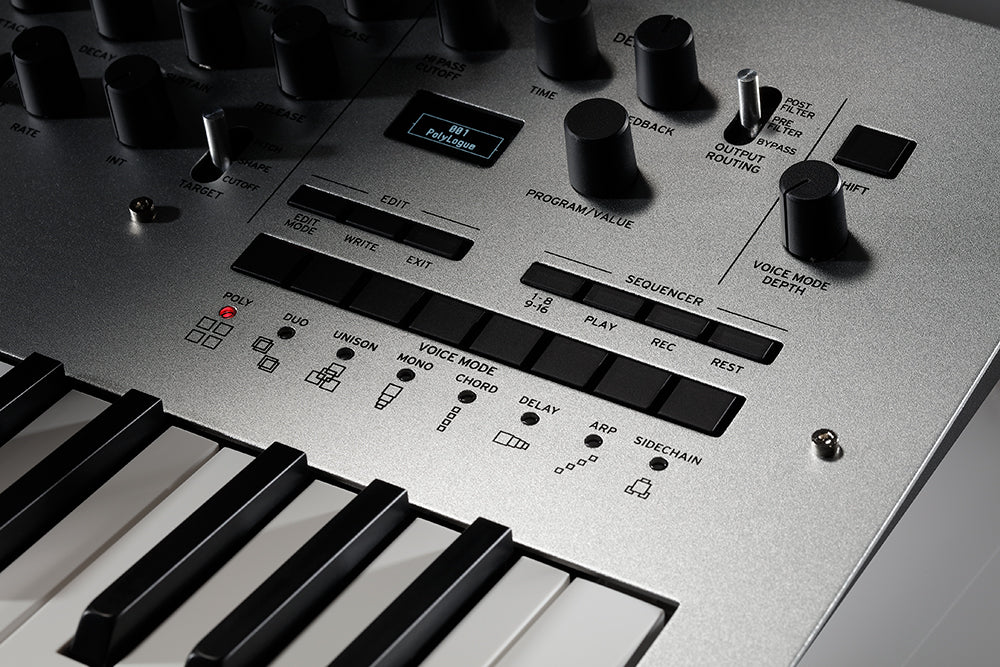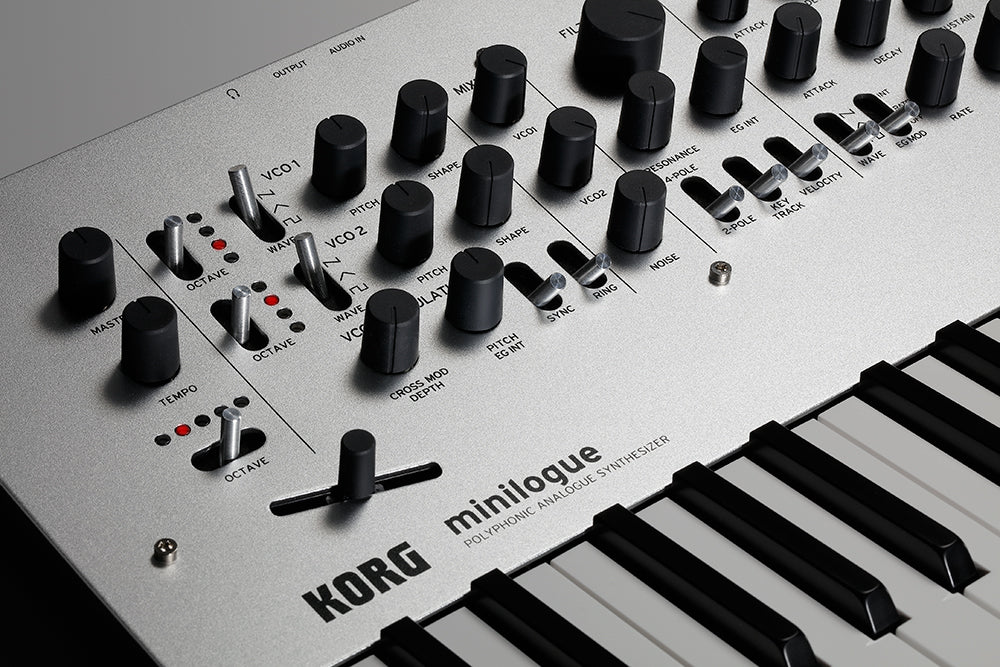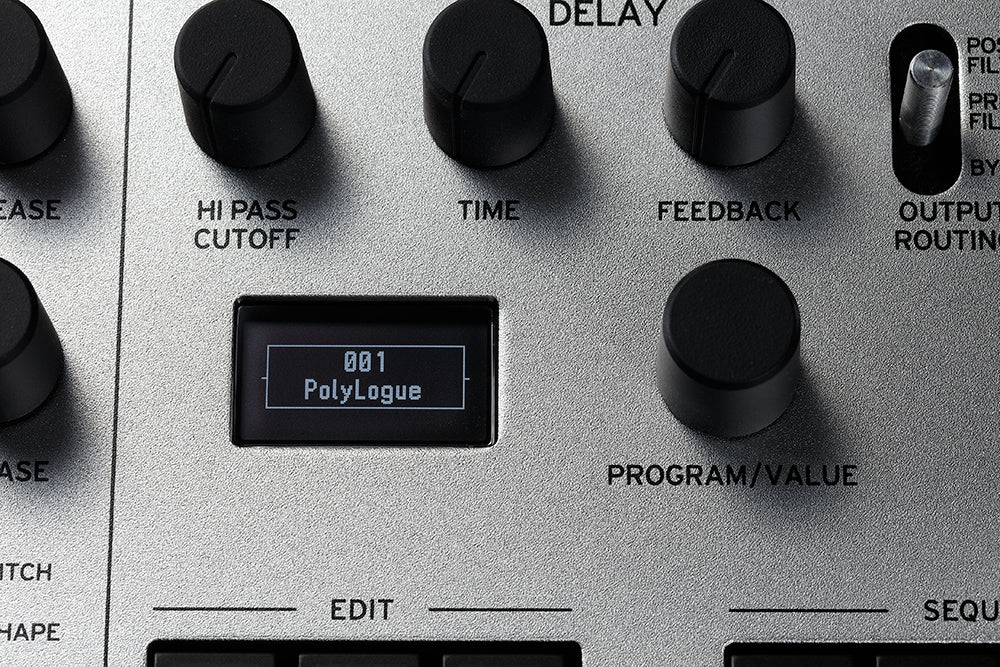 Korg Minilogue Polyphonic Analog Synthesizer DECKSAVER KIT
2 items included
This Kraft Music Bundle Includes
Click on a product to view more details.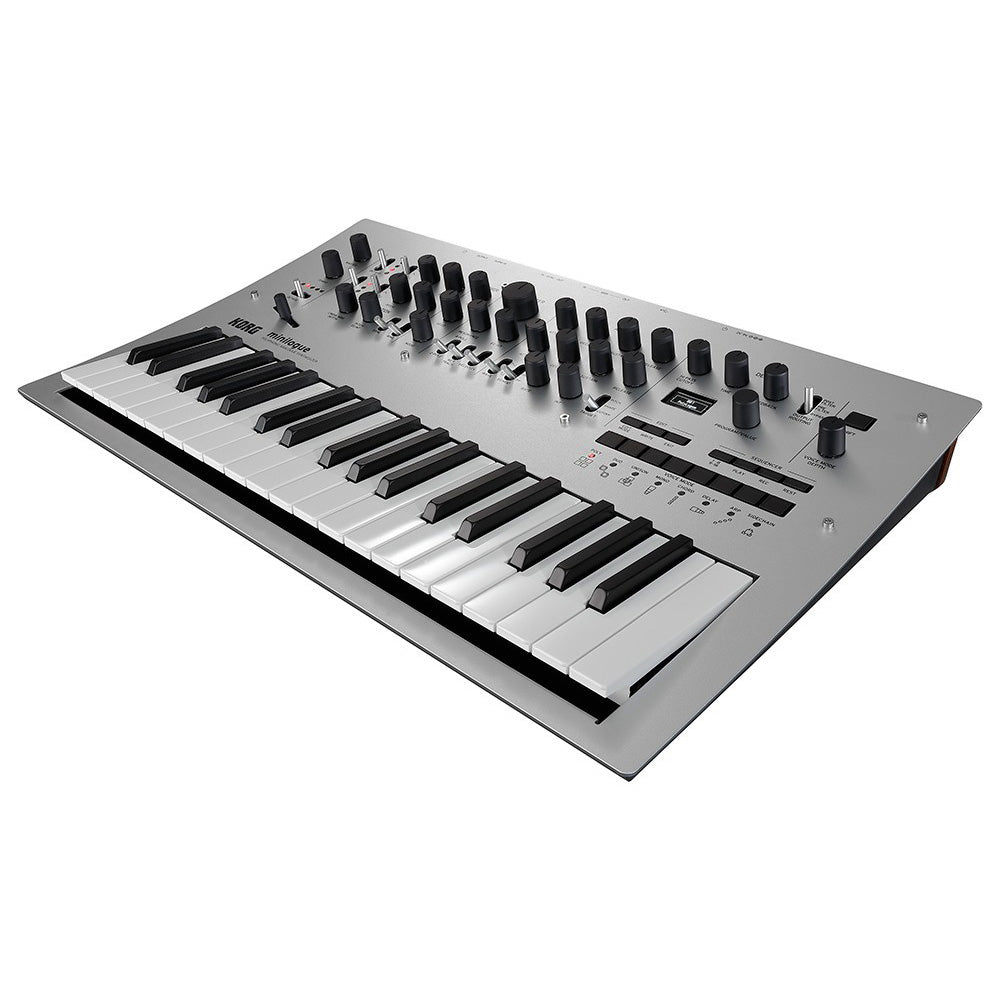 Korg Minilogue Polyphonic Analog Synthesizer
Sells separately for $549.99
Korg Minilogue is a fully programmable four-voice polyphonic analog synthesizer complete with presets, a 16-step polyphonic note and motion sequencer, arpeggiator and delay.
*Instant Rebate applied. Was $559.99
Want to Customize the Contents of Your Bundle?
Want to add, remove or upgrade this item? Our expert sales advisors are happy to help customize a bundle for you.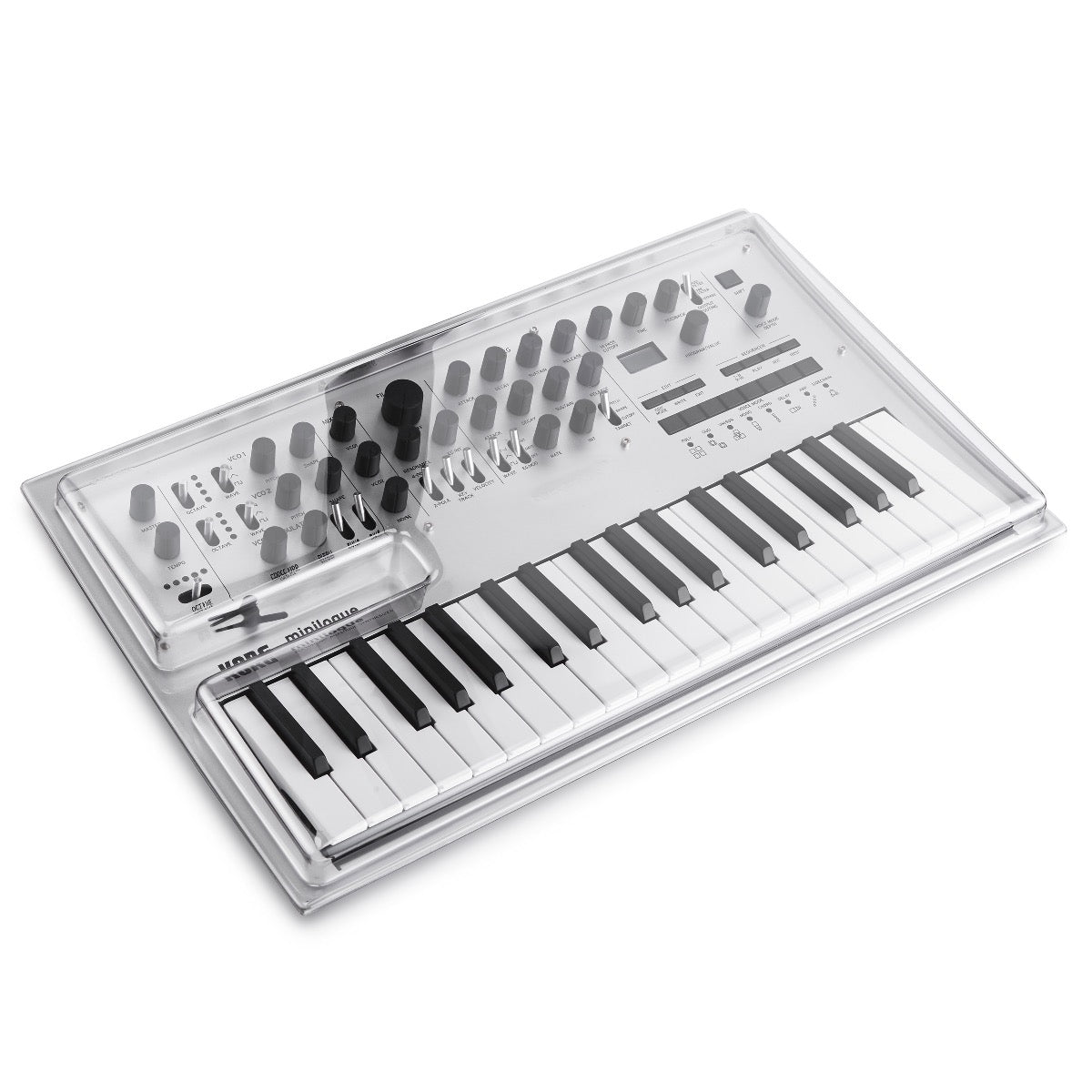 Decksaver Korg Minilogue Cover
Sells separately for $89.99
Decksaver Korg Minilogue Cover is a tough but lightweight polycarbonate shell that protects against damaging elements and accidental impact. Since the cover is precision molded for an exact fit while also accommodating cables, your Minilogue can sit ready for operation. Slides straight into a carry bag or flight case ready for transportation. Shields delicate controls from damage in the studio, in transit and on stage.
Want to Customize the Contents of Your Bundle?
Want to add, remove or upgrade this item? Our expert sales advisors are happy to help customize a bundle for you.
Korg Minilogue is a stylish, innovative, 37 slim-key fully programmable analog polyphonic synthesizer. Minilogue's analog synthesizer circuit delivers polyphony and full programmability at a great price – exactly what today's musician needs. With Minilogue you can get your hands on the powerful sound that's only possible with real analog and find inspiration with features including a polyphonic step and motion sequencer, onboard tape-style delay, multiple sound shaping and filter options and an oscilloscope display. All of these seamlessly integrated features make Minilogue as fun and easy to use as it is powerful. It's the next-generation analog synthesizer for musicians of all types.
Flexible, powerful four-voice analog synthesizer
Fully programmable with 200 program memories (100 sounds included)
Voice modes lets you flexibly configure the four voices
Automatable 16-step polyphonic note and motion sequencer
Oscilloscope function shows the waveform visually
Rugged and stylish with aluminum top panel, chassis-mounted pots, rubber-coated knobs and real wood back panel
MIDI, USB MIDI and audio sync for all types of in-studio and live connectivity, including direct sync with SQ1, Volca, Electribe and more
True analog sound
The synth circuits for Minilogue are from-the-ground-up designs that deliver a synthesizer experience like no other. Unprecedented in this class, it's a four-voice polyphonic true-analog synth with an interface that's designed for accessibility. Whether you're performing live or producing in the studio, Minilogue is the fastest way for the user to explore and implement real analog synthesis in any situation.
The structure consists of two oscillators, filter, two envelope generators, amplifier and 1LFO. Minilogue's unique waveshaping capability lets you fine tune the oscillators' harmonics, creating the most divine sounds and compositions. Minilogue is also equipped with a variety of powerful types of modulation including cross modulation, oscillator sync and ring modulator, as well as a delay with a high pass filter. Powerful sound creation and rich variety are the true hallmarks of an analog synthesizer.
Polyphony and presets – perfect!
Minilogue goes beyond analog synths in its price range by adding 200 preset locations. Select a program for instant access to great sounds, ranging from thick basses to deep pads to brilliant polyphonic leads and atmospheric sounds. No need to have deep synthesis knowledge – just choose a sound and tweak, a workflow that is very familiar to musicians today. For those who want to dive deeper into the heart and soul of Minilogue's engine, Minilogue holds 200 programs with 100 editable factory programs included and 100 locations serving as blank canvases on which to create your next analog masterpiece. Each preset can also hold a step sequence and delay settings along with the sounds you create.
Voice modes
Selectable voice modes let you freely configure Minilogue's four voices for performance. The voices can be set to four-note polyphony for chords or layered for thick basses and leads. Other modes cover a range of sounds from octave-shifted bass explosions to delicately staggered layered triggering.
POLY mode: operates as a four-voice polyphonic synthesizer
DUO mode: operates as a unison two-voice polyphonic synthesizer
UNISON mode: operates as an all-unison mono synthesizer
MONO mode: operates as a mono synth with sub-oscillator
CHORD mode: produces chords
DELAY mode: voices 2-4 sound consecutively at a delay following voice 1
ARP mode: an arpeggiator that operates with up to four voices
SIDE CHAIN mode: when a note sounds, the volume of the preceding voice is lowered
16-step sequencer
Get creative with the intuitive 16-step sequencer with motion sequence recording capabilities and make your sound truly come to life. Minilogue provides real-time recording with overdubbing and step recording that lets you record simply by consecutively specifying notes, giving you a great way to create phrases and performances.
Oscilloscope visualizes the sound
Minilogue's OLED display will show the waveform as you sculpt your sound. Visual feedback is both educational and entertaining, and represents a first on a hardware synthesizer.
Build quality
The uniquely curved, sand-blasted 2mm aluminum front panel, metal shaft potentiometers, solid, chassis-mounted metal shaft potentiometers and rubber-coated knobs give the roadworthy Minilogue a standout look and feel to complement its powerful and dynamic sound creation capabilities.
Sync with groove machine
In addition to standard MIDI connectors, Minilogue provides a sync connector that can be easily connected to Korg's groove machines. Connect this to a Volca series unit, an Electribe or the SQ-1 and experience a session with synchronized sequencer playback.
SKU
KOR-MINILOGUEDSK
MPN
Minilogue
Vendor
Korg
Aftertouch
No
Analog Digital
Analog
Included From Manufacturer
Power supply
Keys Weighted
Semi-Weighted
Key Num
37
Key Size
Slim Keys
Midi
In, Out, and USB
Mono Poly
Polyphonic
Mpn
MINILOGUE
Product Unique Features
Built-in OLED display features a real-time oscilloscope, providing functional and eye-catching visual feedback on the sound being played
Arpeggiator
Yes
Audio File Playback
No
Onboard Controllers
(29) knobs
(14) switches
(16) buttons
Assignable slider
Effects
Delay
Audio Inputs
1/4" external audio input
1/8" sync in
Audio Outputs
1/4" audio out
1/4" headphone out
1/8" sync out
Internal Storage Capacity
100 editable factory presets and 100 init patches for 200 total user program storage locations
Oscillators per Voice
2
Product Weight
6.17 lbs.
Programs/Presets
8 voice modes
Sequencer
16-step polyphonic note and motion sequencer
USB Port (to Host)
MIDI;System Updates
Voices of Polyphony
4
Width
19.69"
Depth
11.81"
Height
3.35"
Korg USA Warranty Policy
All Korg products purchased from a Korg USA authorized dealer are warranted to be free from defects in material and workmanship to the original consumer for a period of one (1) year.
Register your new Korg keyboard, keyboard rack module or digital piano online and receive a certificate that extends the product warranty for an extra year from the date of purchase. Product must be registered within 90 days of purchase to receive an extra year of warranty.
Tuner and Metronome products are warranted to be free from defects in material and workmanship to the original consumer for a period of three (3) years.
Tubes, AC Adapters and Foot Switches are warranted to be free from defects in material and workmanship to the original consumer for a period of ninety (90) days.
The customer must provide proof of purchase in order to obtain warranty service. The dated sales slip or copy thereof is the only acceptable proof of purchase.
The product must be purchased from a Korg USA authorized dealer and have a valid serial number.
This warranty is valid only in the USA.
Damage resulting from the following causes are excluded from the warranty set forth above: misuse, including damage occurring during shipment, damage caused by battery leakage, accident, fire, unauthorized repairs, tampering, cosmetic damage or other types of damage which are the result of improper handling or abuse; the cleaning of controls or contacts due to exposure to dirty, dusty, or otherwise contaminated environment; damage resulting from modification; damage to units used for loan or rental.
Standard Shipping