Skip product carousel
Price Drop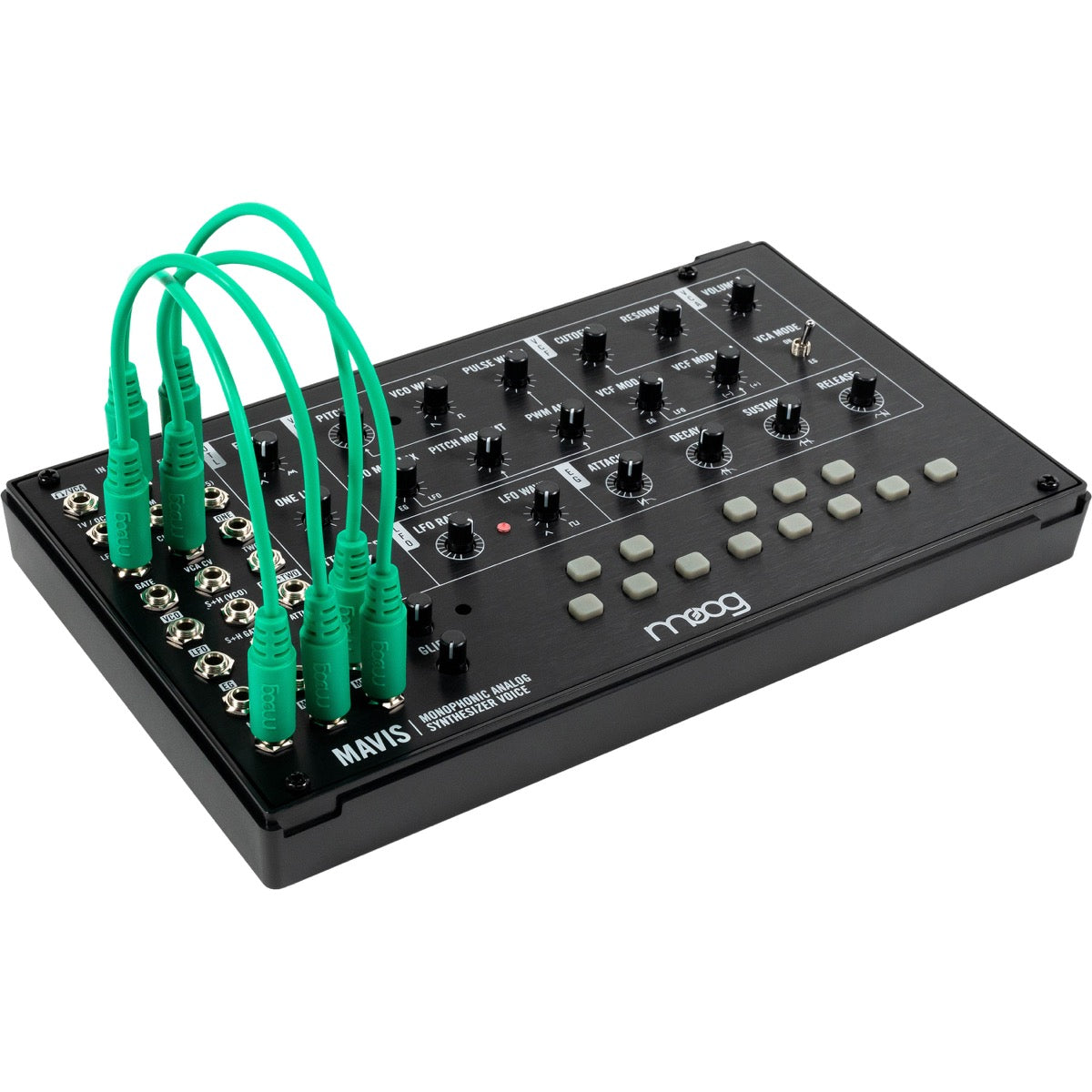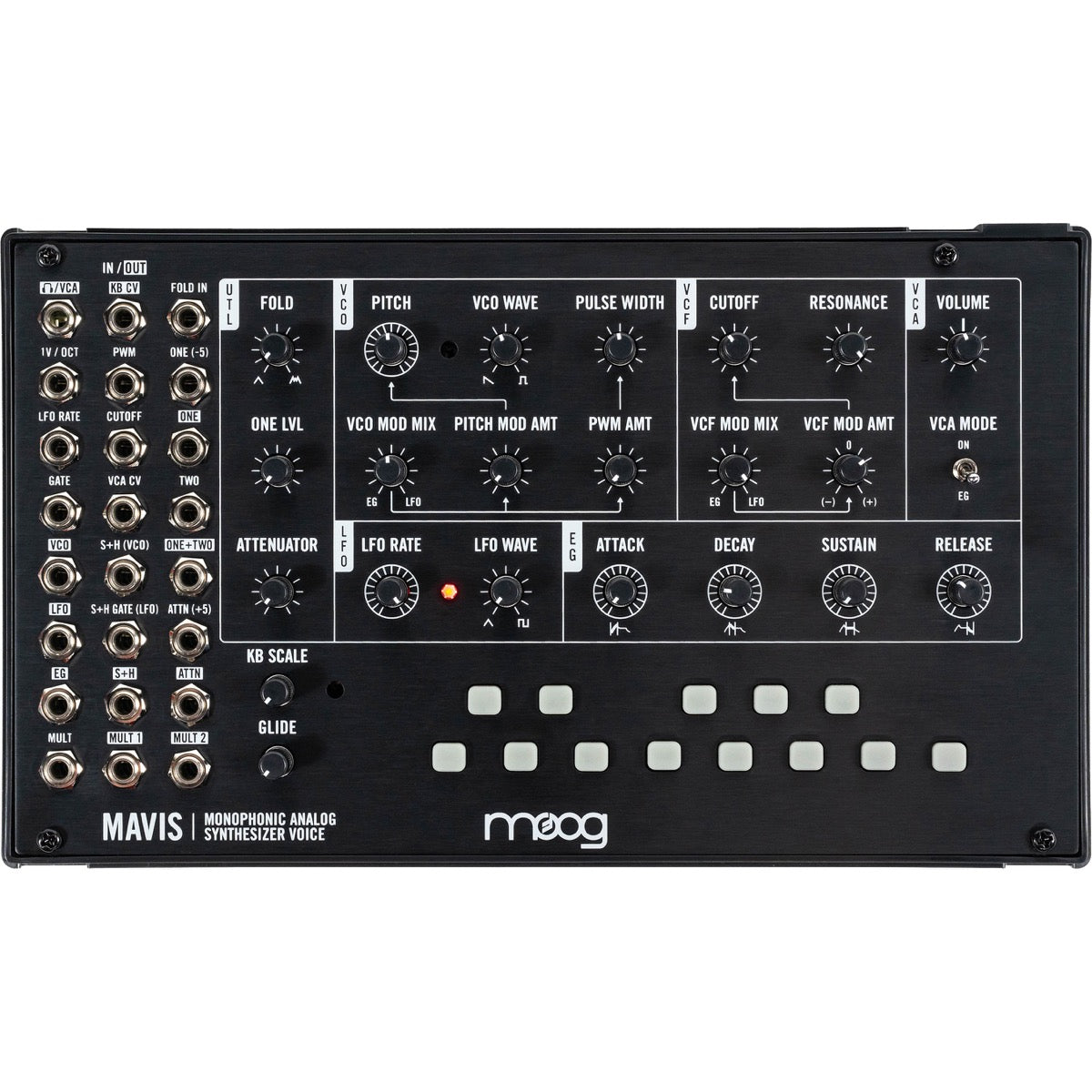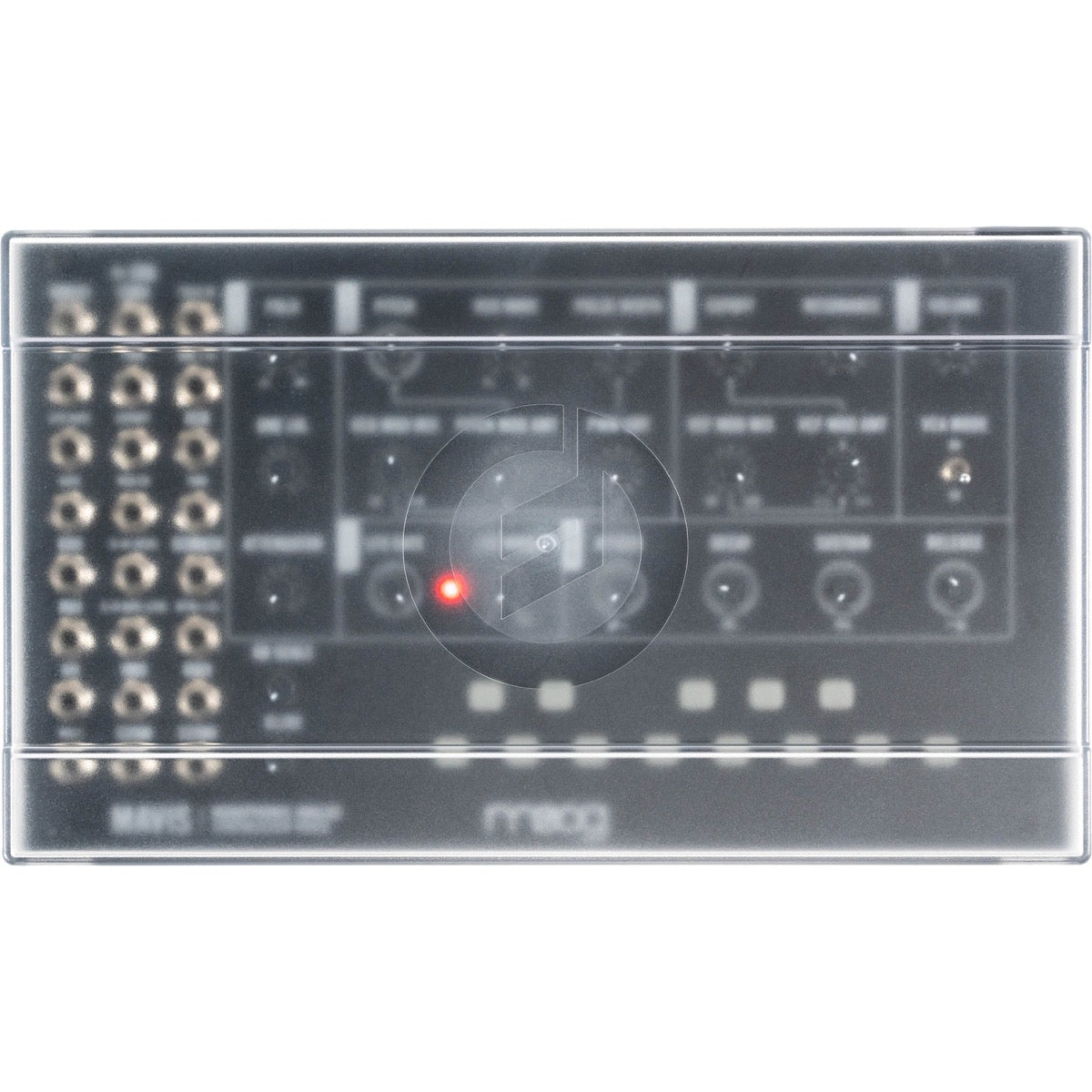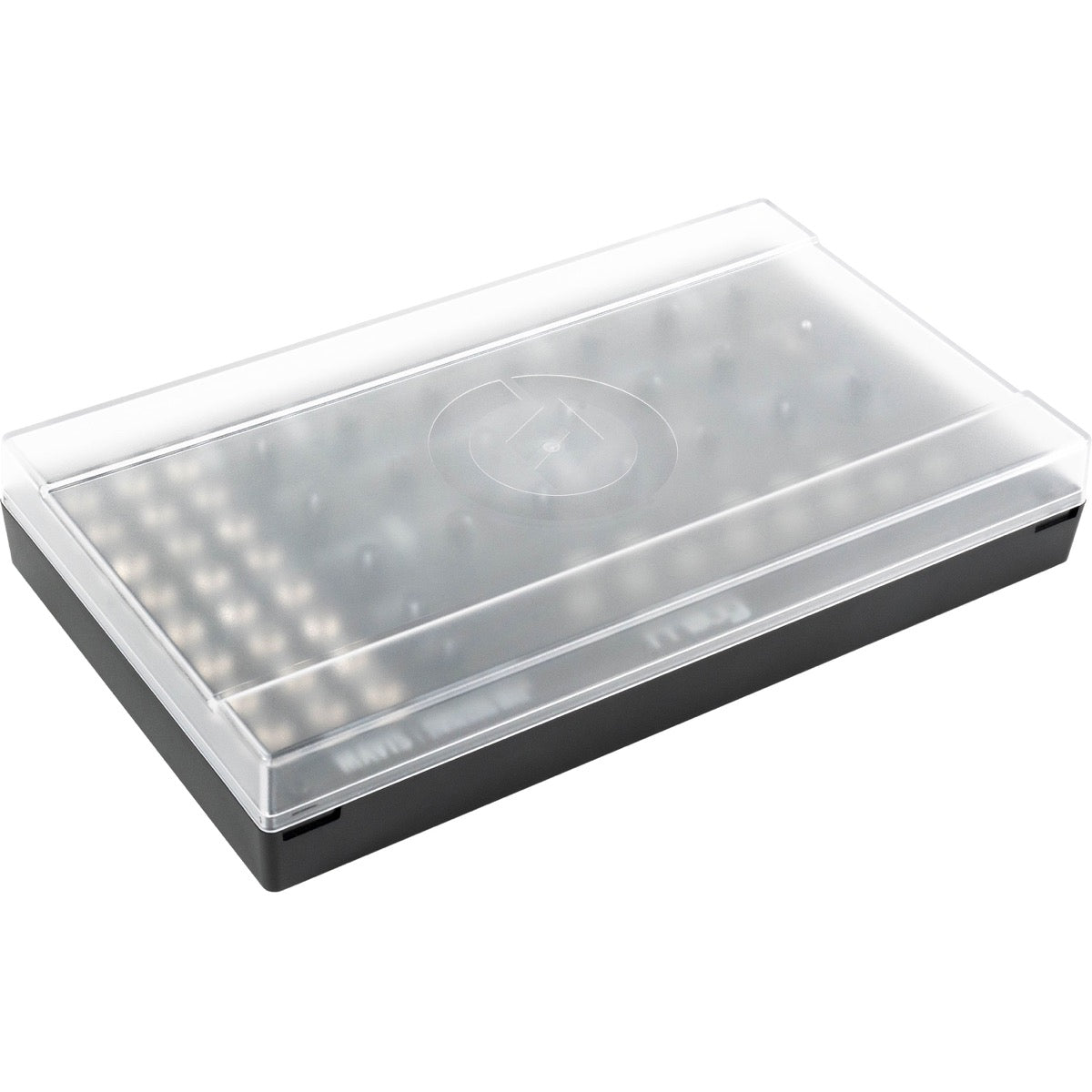 Moog Mavis Build-it-Yourself Analog Synthesizer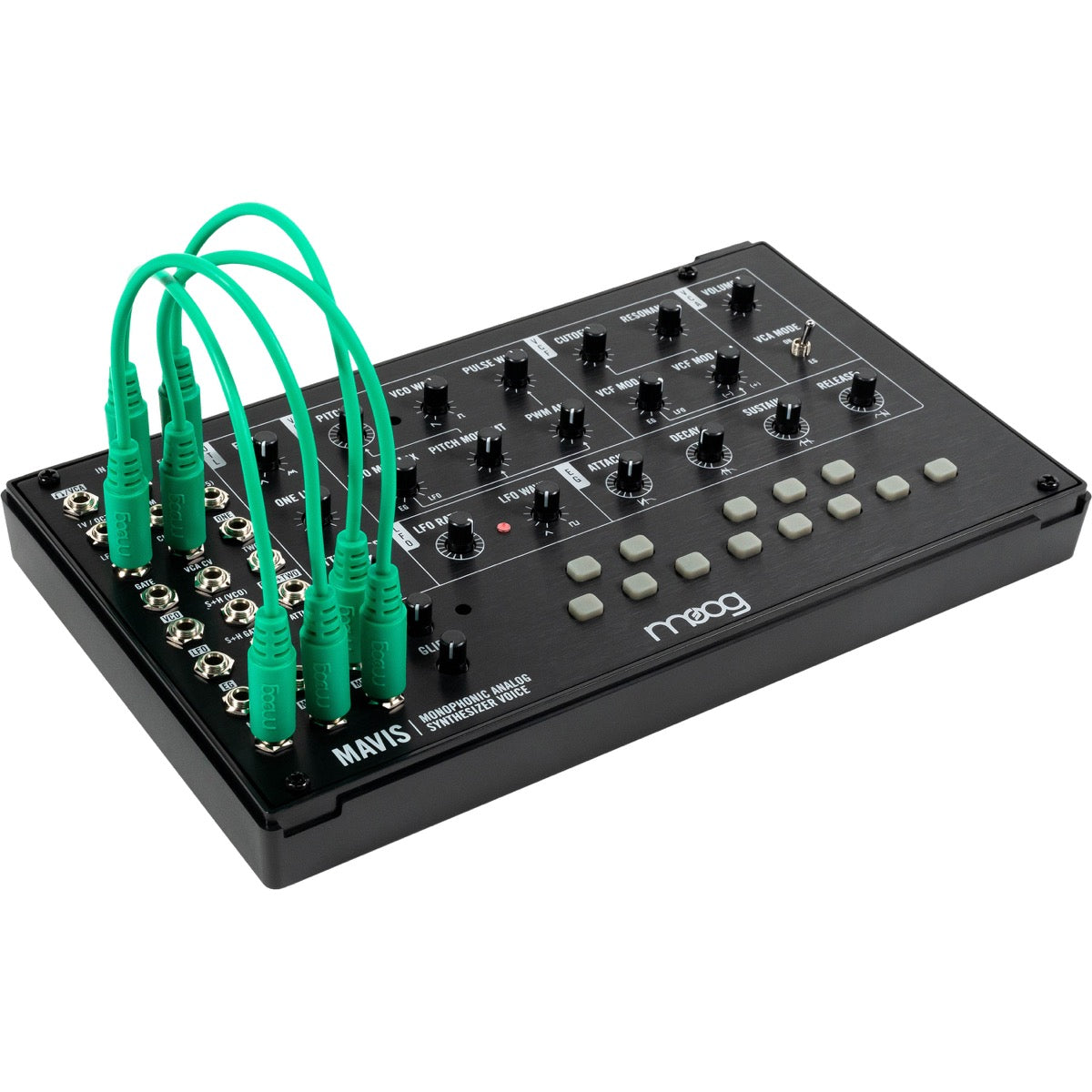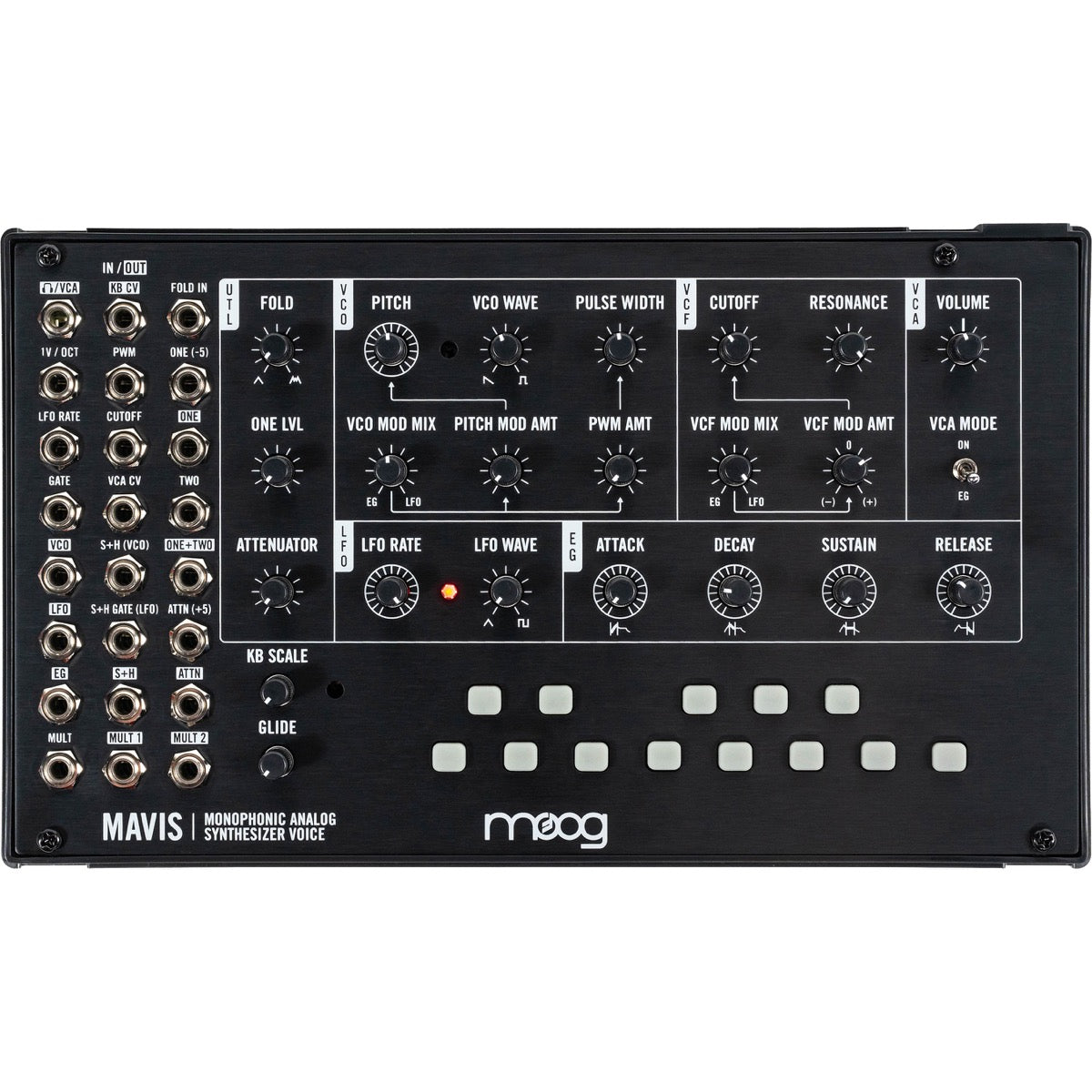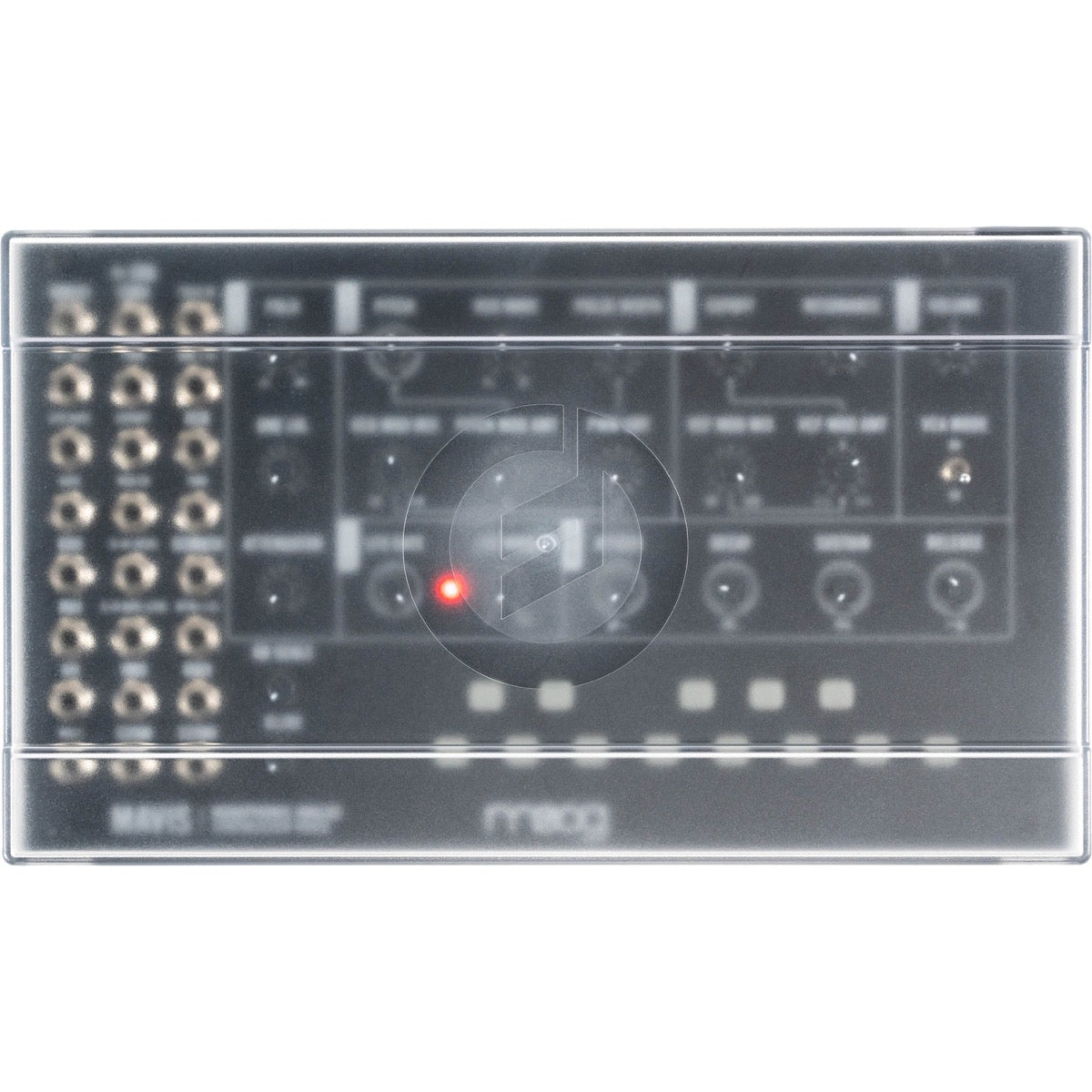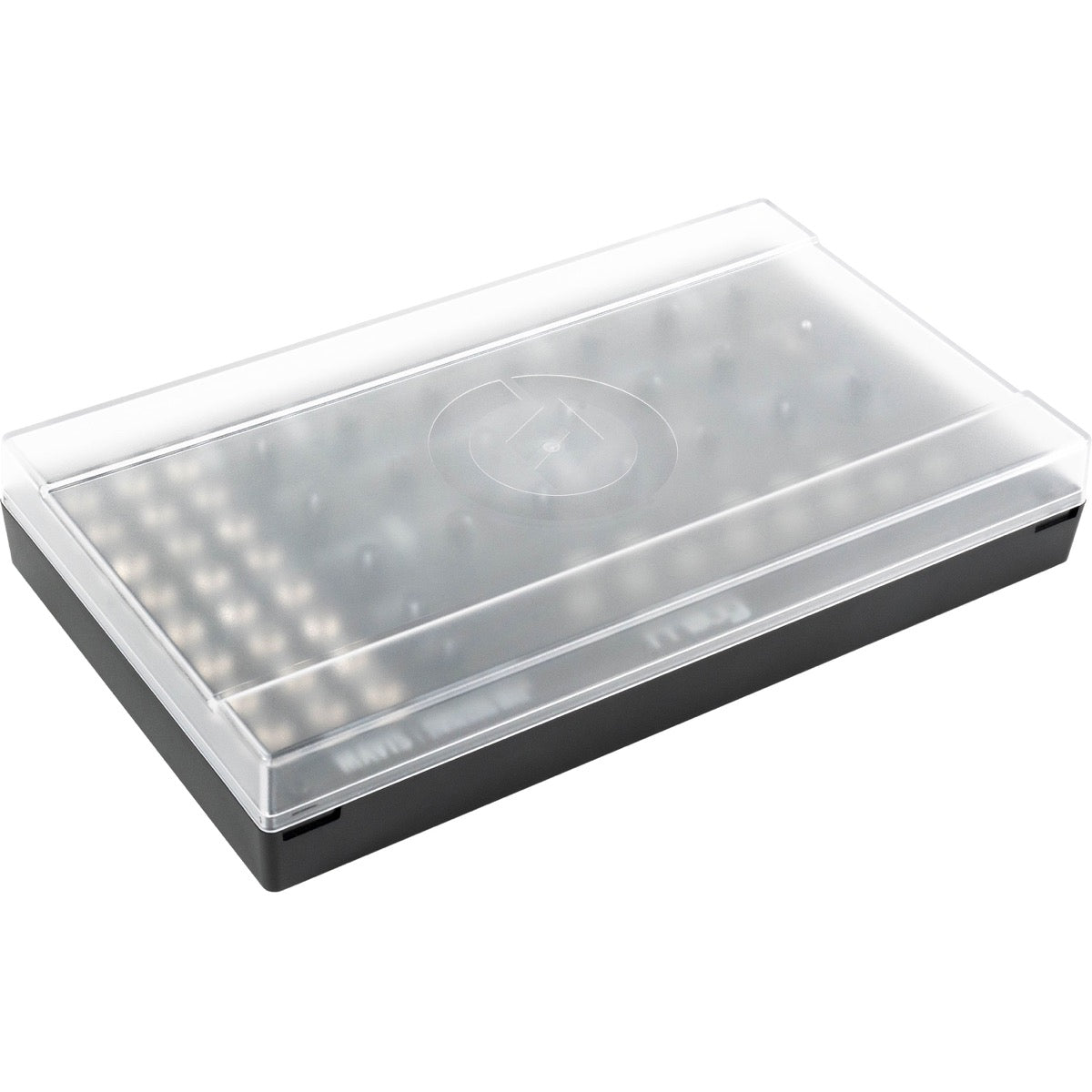 Moog Mavis Build-it-Yourself Analog Synthesizer
Moog Mavis is a build-it-yourself analog synthesizer kit that delivers the huge depth of sound Moog is known for in a compact and feature-packed instrument. Assembly is extremely simple; users of any skill level can quickly assemble their own analog synthesizer with minimal tools and experience. Perfect for first time users and established synthesists alike, Mavis' semi-modular design and one-octave keyboard will get you started making sound immediately without the need for additional equipment (except for a speaker or headphones).
As a standalone instrument, Mavis is a straightforward analog synthesizer with patchable modular utilities and unmistakable Moog sound and quality. Easily remove Mavis from its case and it becomes a 24-point 44hp CV-controllable module ready to be installed into your eurorack system or alongside Moog's other semi-modular instruments.
Mixing the familiar with the exotic, Mavis features Moog's legendary oscillator and filter circuits alongside a diode wavefolder – the first analog wavefolder to appear on a Moog instrument. Combining traditional subtractive synthesis with additive wavefolding and oozing with personality, Mavis' clever presentation of synthesis modules and utilities ensures deep creative synergy and musical connection.
Mavis is a powerful, fun and low-cost Moog that makes learning synthesis or expanding an already-advanced studio setup approachable for anyone looking to explore classic analog sound in a new way.
An incredible value for any artist and a great first step into synthesis
Accessible and flexible way to add Moog to your setup – operate standalone or as a 44hp eurorack module
Distinctive, legendary sound of genuine Moog oscillator and ladder filter
New Moog wavefolder circuit offers additive synthesis sounds never heard from a Moog before
Onboard utilities including attenuation, offset, mult, sample-and-hold and mixer
Compact form factor with 24-point patch bay and protective cover
Owners provided with synthesis learning support through tutorials, patchbooks and more
Built-in keyboard with glide and scaling
As a standalone instrument or as a 44hp eurorack module, Mavis adds an expressive 1v/octave controller to any setup with the flexibility to dial in experimental new pitch relationships via the KB SCALE knob and explore musical intervals that go beyond established standards.
Full-range analog oscillator
A voltage-controllable oscillator with pulse width modulation, waveform mixing and mod source mixing delivers rich harmonic character and motion.
Voltage-controlled filter
Sculpt your sound with the 24dB Moog low pass ladder filter, delivering the sonic power behind the distinct sounds of Moog basslines and leads.
Audio rate LFO and 4-stage envelope generator
Mavis uses crossfaders in its modulation routing instead of switches, allowing you to blend between a variable shape LFO and four-stage envelope generators for interesting and unusual modulation contours.
Wavefolding and modular utilities
Mavis features Moog's first-ever wavefolding circuit, allowing additive synthesis to sit alongside traditional subtractive synthesis, along with a broad modular utilities section complete with attenuators, offsets, mults and a flexible DC-coupled mixer.
Patchable sample-and-hold
This circuit generates a random CV pattern that can be patched to modulate other parameters, including setting Mavis into a 'random sequencing' mode of performance.
24-point patch bay
Mavis is eager to play along with other voltage-controlled devices – especially Moog's other semi-modular instruments! – and its useful collection of utilities and flexible control voltage routing allow for intricate dialogue between them.
Protective cover
Mavis includes a fitted protective cover for use during studio downtime or when taking your instrument on the go.
SKU
MOO-MAVIS
MPN
Mavis
Vendor
Moog
Analog Digital
Analog
Built In Speakers
No
Included From Manufacturer
Protective cover
Patch cables
Calibration tool
Assembly tools
Power supply
Number of Keys
13
Mono Poly
Monophonic
Mpn
MOD-WK-MAVIS-U
Product Unique Features
Easy assembly for users of any skill level
Operate standalone or as a 44hp eurorack module
Moog wavefolder circuit for additive synthesis sounds
Control Connections
24 × 1/8" CV/audio patch points
Audio Inputs
2 × 1/8" audio inputs in mixer section of patch panel
Audio Outputs
1/8" main/headphone output on patch panel
Key Action
Button keys
Oscillators per Voice
1
Product Weight
0.94 lb
Voices of Polyphony
Monophonic
Width
9"
Depth
5.25"
Height
1.5"
Moog Music Inc. Limited Warranty
Moog warrants its products to be free of defects in materials or workmanship and conforming to specifications at the time of shipment. The Warranty Period is one year from the date of purchase.
If, in Moog's determination, it has been more than one year since the product shipped from its factory, Moog will determine whether or not to honor the warranty without regard to the date of the purchase.
Your new product warranty is transferrable to a new user with a proof of purchase dated less than one year prior to the current date. To initiate a warranty transfer, email Moog with a copy of the original proof of purchase, the serial number, and your personal information and Moog will update the warranty status.
During the Warranty Period, any defective products will be repaired or replaced, at Moog's option, on a return-to-factory basis. This warranty covers defects that Moog determines are no fault of the user.
The Moog Limited Warranty applies to USA purchasers only. Outside the USA the warranty policy and associated service is determined by the laws of the country of purchase and supported by the local authorized distributor. If you purchase outside of your country, you can expect to be charged for warranty as well as non-warranty service by the service center in your country.
You must obtain prior approval in the form of an RMA (Return Material Authorization) number from Moog before returning any product. Click 'Customer Service' at the Moog website to request the RMA # via email or call Moog.
All products must be packed carefully and shipped with the Moog supplied power adapter. The Voyager and Little Phatty must be returned in the original inner packing including the foam inserts. The warranty will not be honored if the product is not properly packed. Once you have received the RMA# and carefully packed your Moog, ship the product to Moog Music Inc. with transportation and insurance charges paid, and include your return shipping address.
Once received, Moog will examine the product for any obvious signs of user abuse or damage as a result of transport. If the product is abused, damaged in transit, or is out of warranty, Moog will contact you with an estimate of the repair cost. Warranty work will be performed and Moog will ship and insure your product to your United States address free of charge.
Please initiate your warranty online at the Moog Music Website by clicking 'Product Registration.' If you do not have web access, fill out all the information on the card included with your shipment and mail it to Moog.
Ground shipping is FREE for all orders $99 and up.