Skip product carousel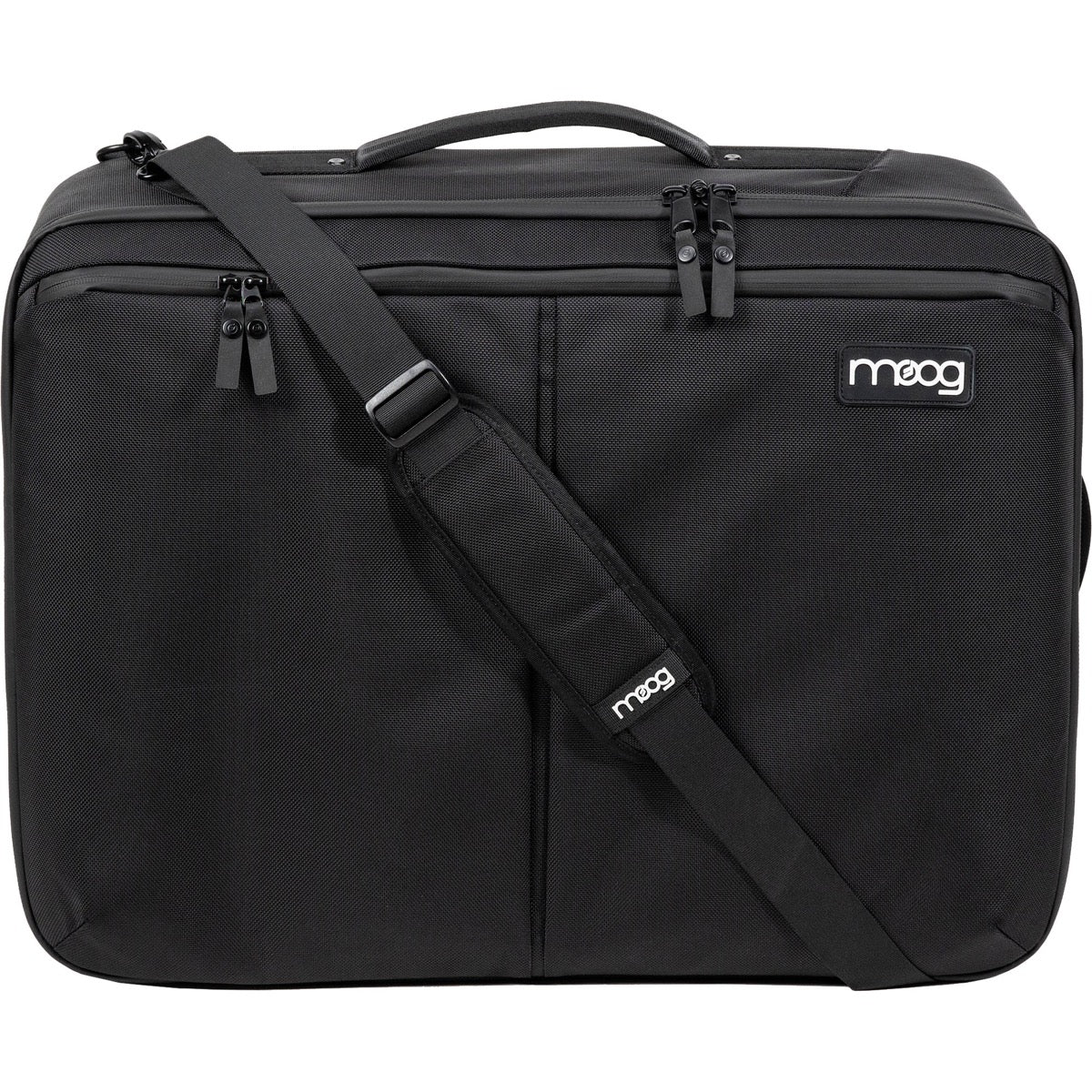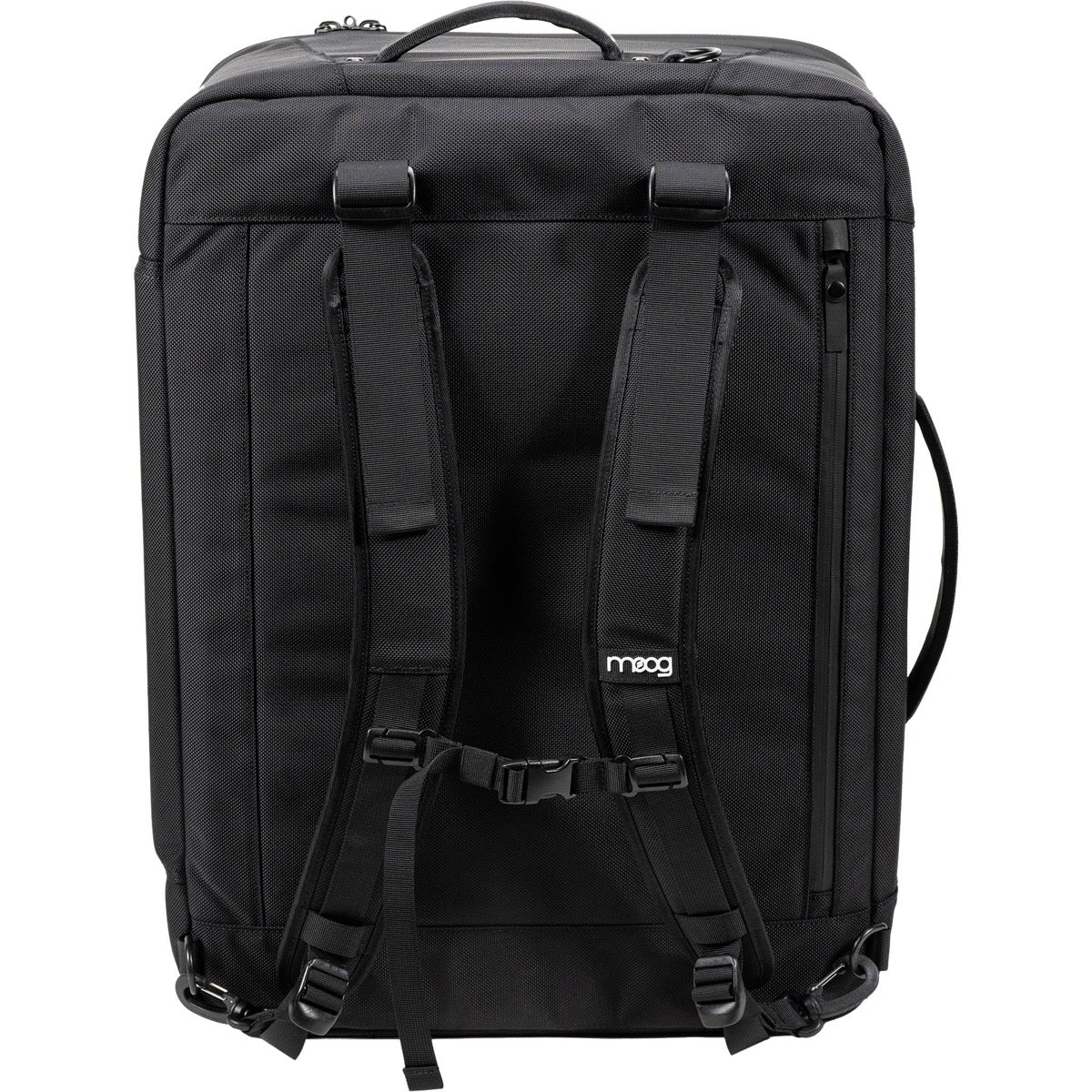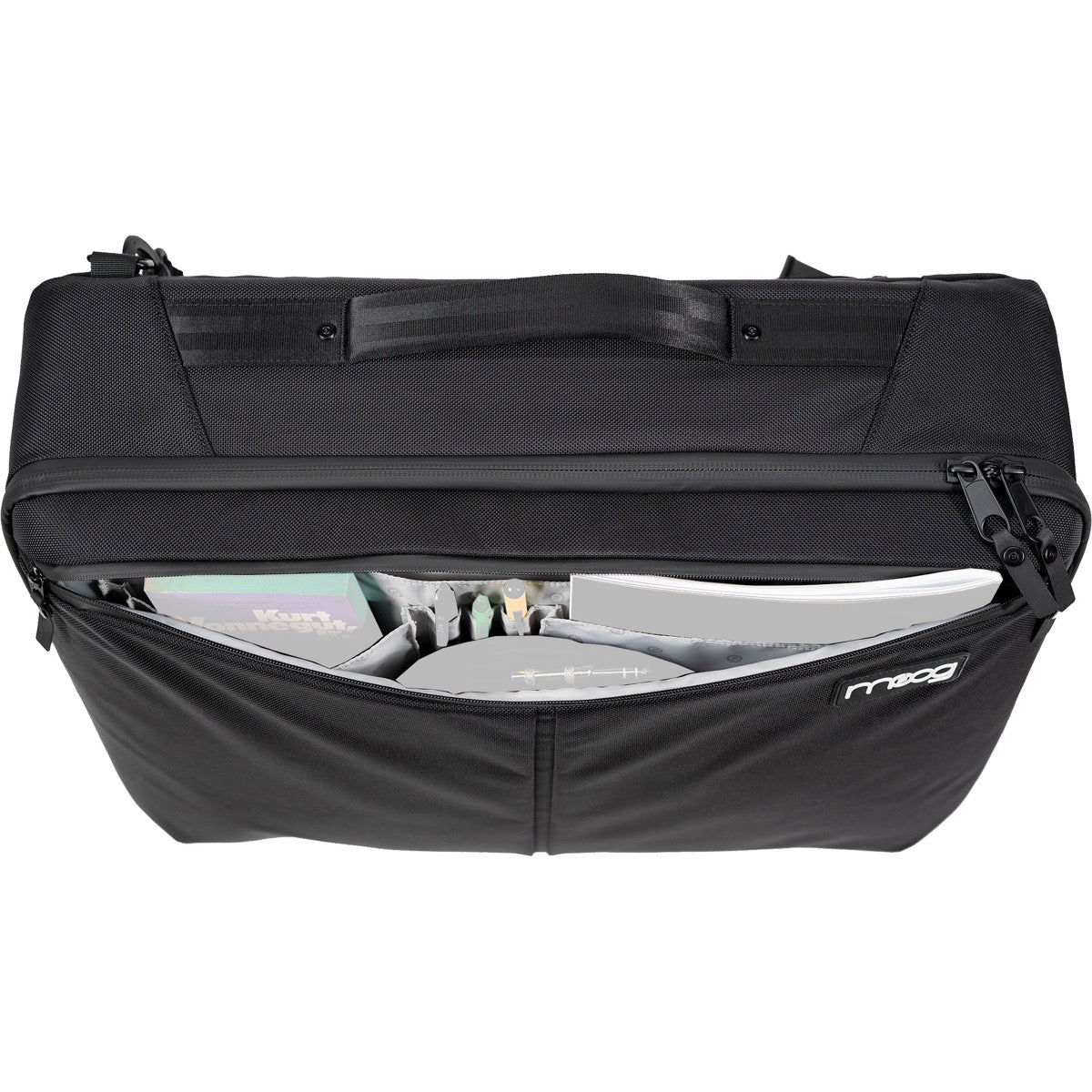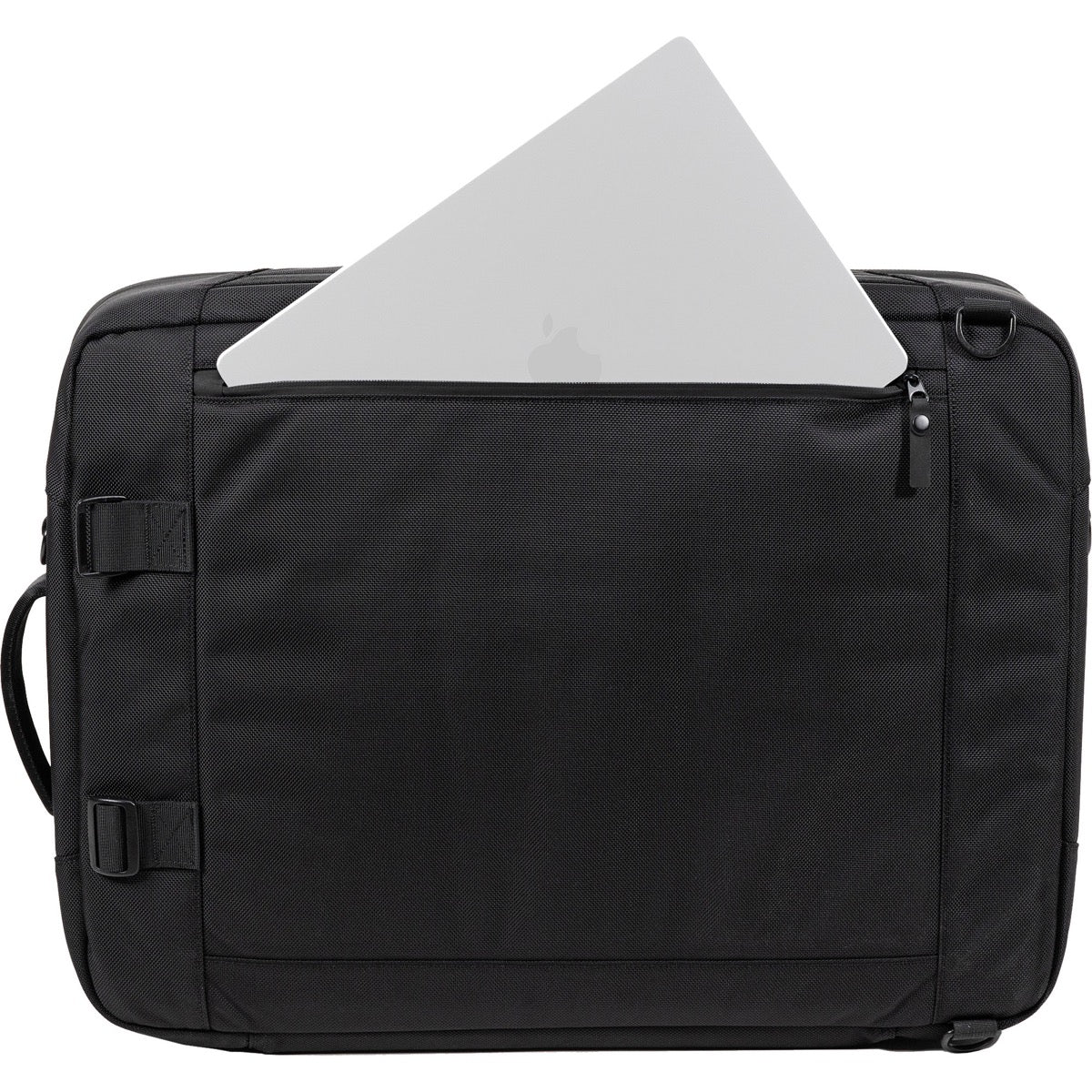 Moog Subsequent 25 SR Case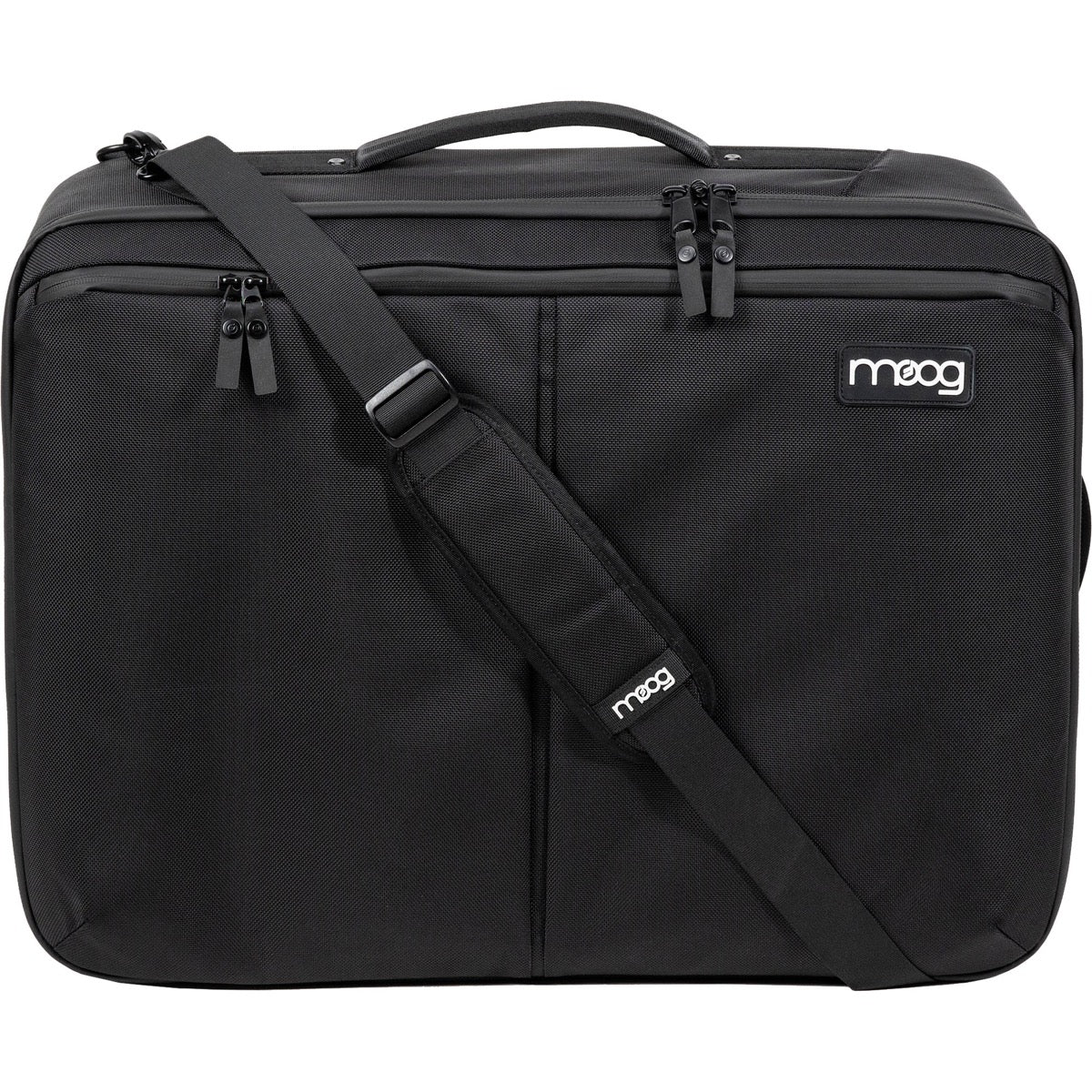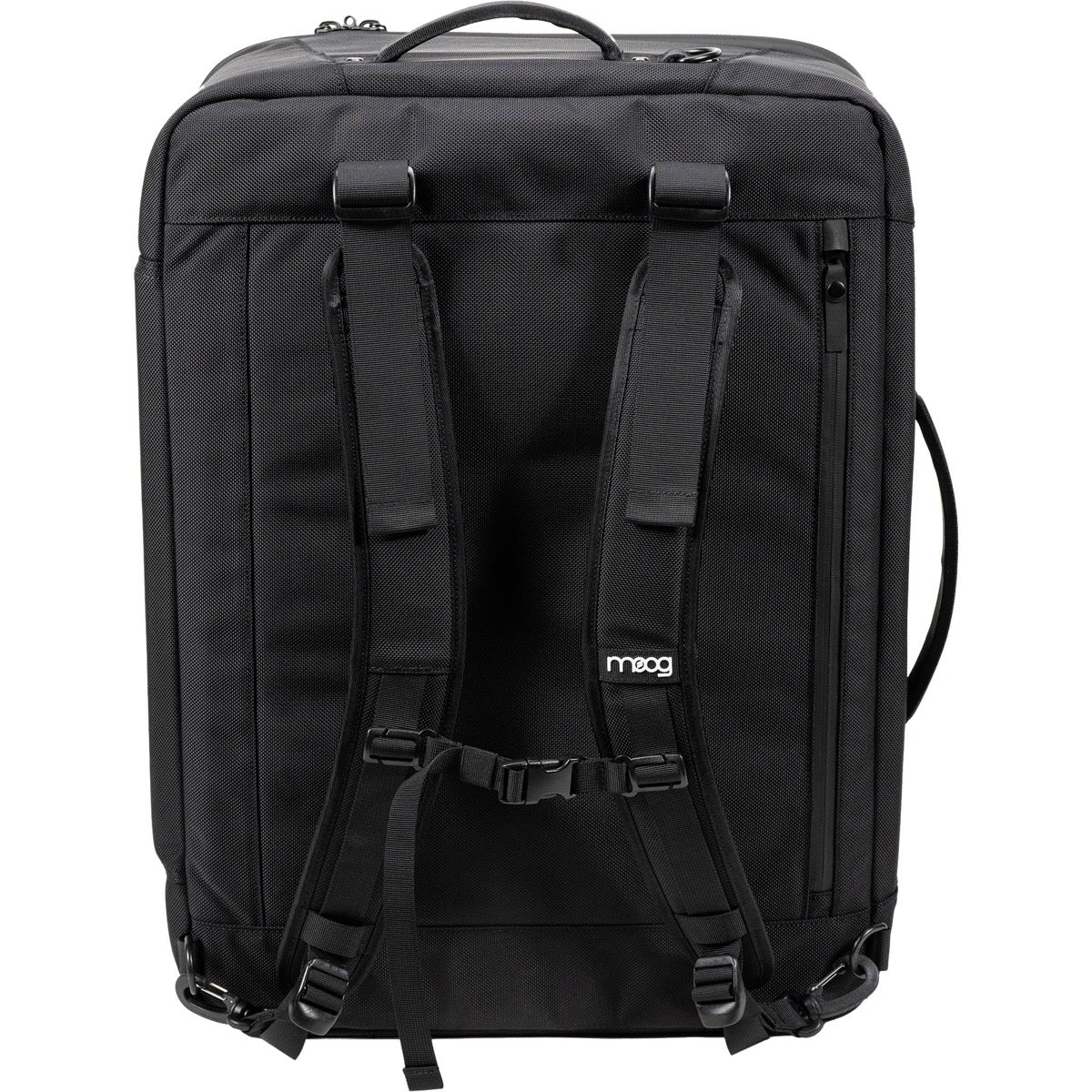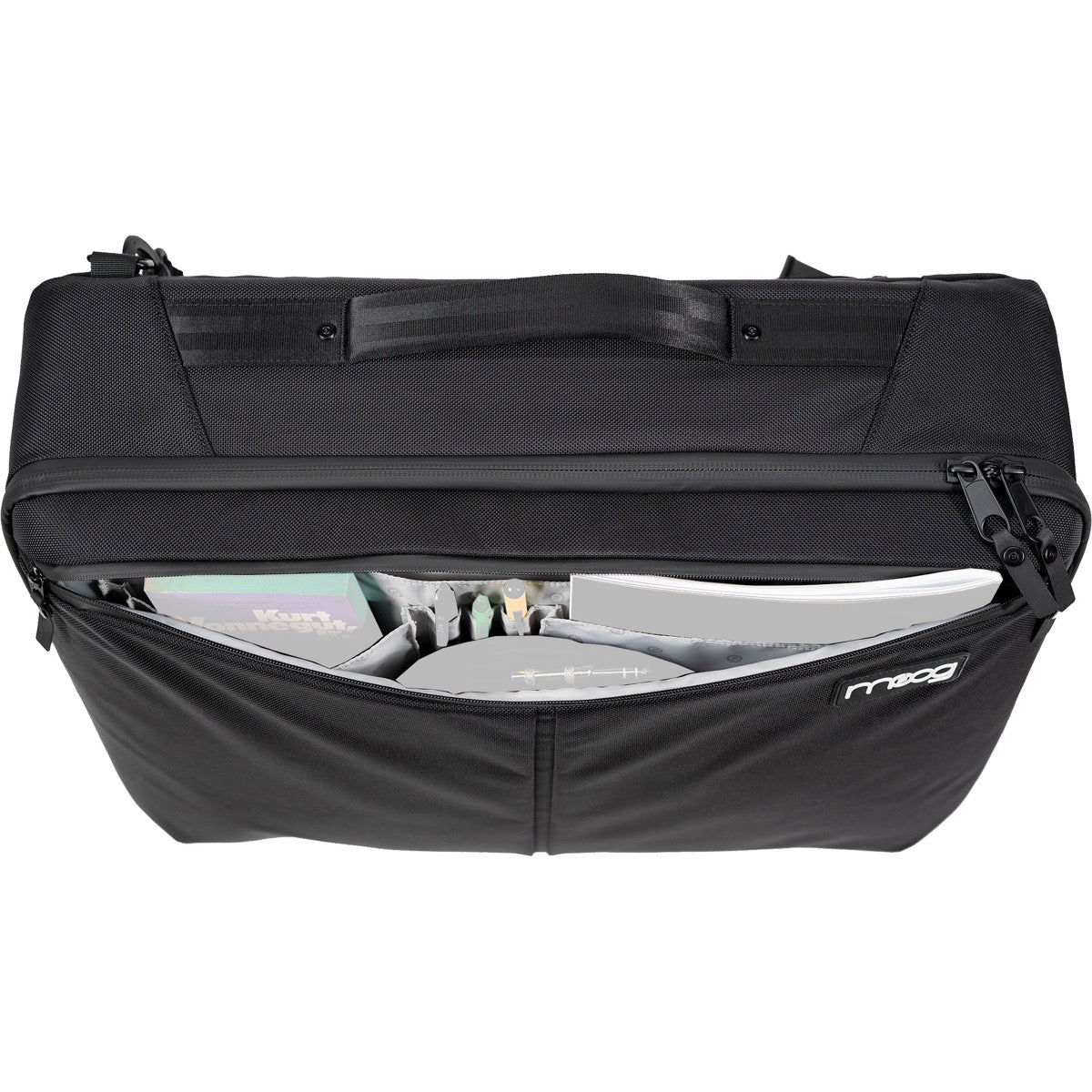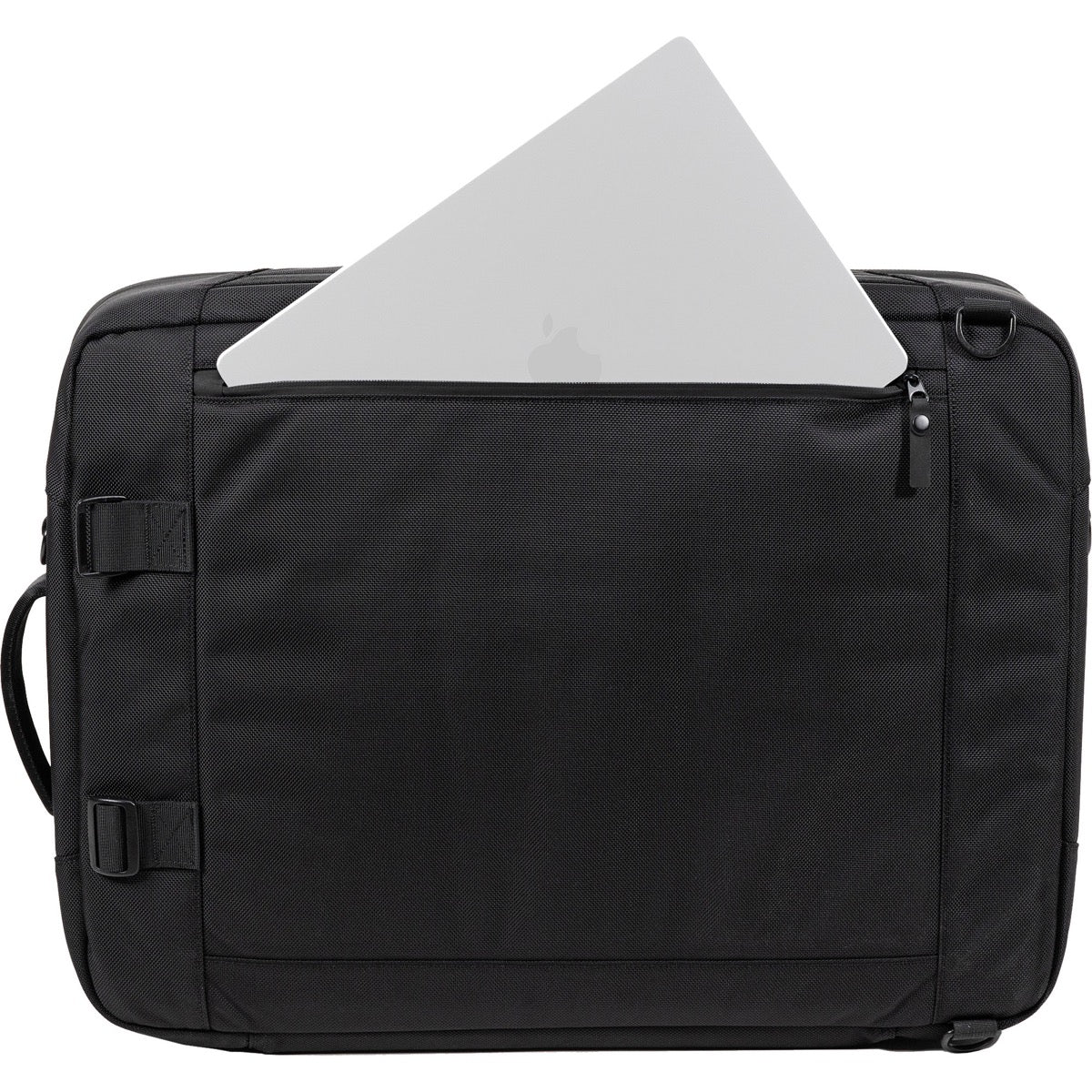 Moog Subsequent 25 SR Case
Moog Subsequent 25 SR Case is here to safeguard your synthesizer and ensure your sound travels far and wide. Musicians report the most important attributes a case can offer are protection from impact and protection from water – in that order. With that in mind, Moog SR Series cases have been developed to be the first line of defense for your synthesizer.
Padded plush liner
Durable, abrasion- and water-resistant 1680D Cordura
Laminated zippers, reinforced stitching and metal rivets
Semi-rigid ABS, generous foam padding
2 × smooth and durable webbed handles (top and side) with reinforced stitching
Removable anti-slip shoulder strap
Removable air-mesh padded backpack straps
Multi-compartment exterior pocket
Rear exterior pocket for storing tablet or laptop
Velcro internal pockets
Internal pen holders
Moog SR Series cases feature generous padding around a semi-rigid ABS shell, a rugged ballistic Cordura outer that resists tears and abrasions, and laminated water-resistant zippers to offer on-the-go protection and safe storage for your instrument.
Multiple strap and handle configurations keep your commute comfortable, and multifunction pockets ensure you're organized on arrival.
Moog Subsequent 25 SR Case is a perfect fit for your Moog Subsequent 25 synthesizer.
SKU
MOO-SUBSQ25SRCASE
MPN
Subsequent 25 SR Case
Vendor
Moog
Case Application
Keyboard
Translation missing: en.custom.product.specifications.case_construction
Reinforced Soft Case
Included From Manufacturer
Removable backpack straps
Removable shoulder harness
Mpn
RES-SR-SUB25
Wheels
No
Exterior Height
9.05"
Exterior Length
23.62"
Exterior Width
18.11"
Hardware
Laminated zippers, reinforced stitching and metal rivets
Material
1680D Cordura
Padding
Padded plush liner
Product Weight
7.32 lb
Moog Music Inc. Limited Warranty
Moog warrants its products to be free of defects in materials or workmanship and conforming to specifications at the time of shipment. The Warranty Period is one year from the date of purchase.
If, in Moog's determination, it has been more than one year since the product shipped from its factory, Moog will determine whether or not to honor the warranty without regard to the date of the purchase.
Your new product warranty is transferrable to a new user with a proof of purchase dated less than one year prior to the current date. To initiate a warranty transfer, email Moog with a copy of the original proof of purchase, the serial number, and your personal information and Moog will update the warranty status.
During the Warranty Period, any defective products will be repaired or replaced, at Moog's option, on a return-to-factory basis. This warranty covers defects that Moog determines are no fault of the user.
The Moog Limited Warranty applies to USA purchasers only. Outside the USA the warranty policy and associated service is determined by the laws of the country of purchase and supported by the local authorized distributor. If you purchase outside of your country, you can expect to be charged for warranty as well as non-warranty service by the service center in your country.
You must obtain prior approval in the form of an RMA (Return Material Authorization) number from Moog before returning any product. Click 'Customer Service' at the Moog website to request the RMA # via email or call Moog.
All products must be packed carefully and shipped with the Moog supplied power adapter. The Voyager and Little Phatty must be returned in the original inner packing including the foam inserts. The warranty will not be honored if the product is not properly packed. Once you have received the RMA# and carefully packed your Moog, ship the product to Moog Music Inc. with transportation and insurance charges paid, and include your return shipping address.
Once received, Moog will examine the product for any obvious signs of user abuse or damage as a result of transport. If the product is abused, damaged in transit, or is out of warranty, Moog will contact you with an estimate of the repair cost. Warranty work will be performed and Moog will ship and insure your product to your United States address free of charge.
Please initiate your warranty online at the Moog Music Website by clicking 'Product Registration.' If you do not have web access, fill out all the information on the card included with your shipment and mail it to Moog.
Standard Shipping