Skip product carousel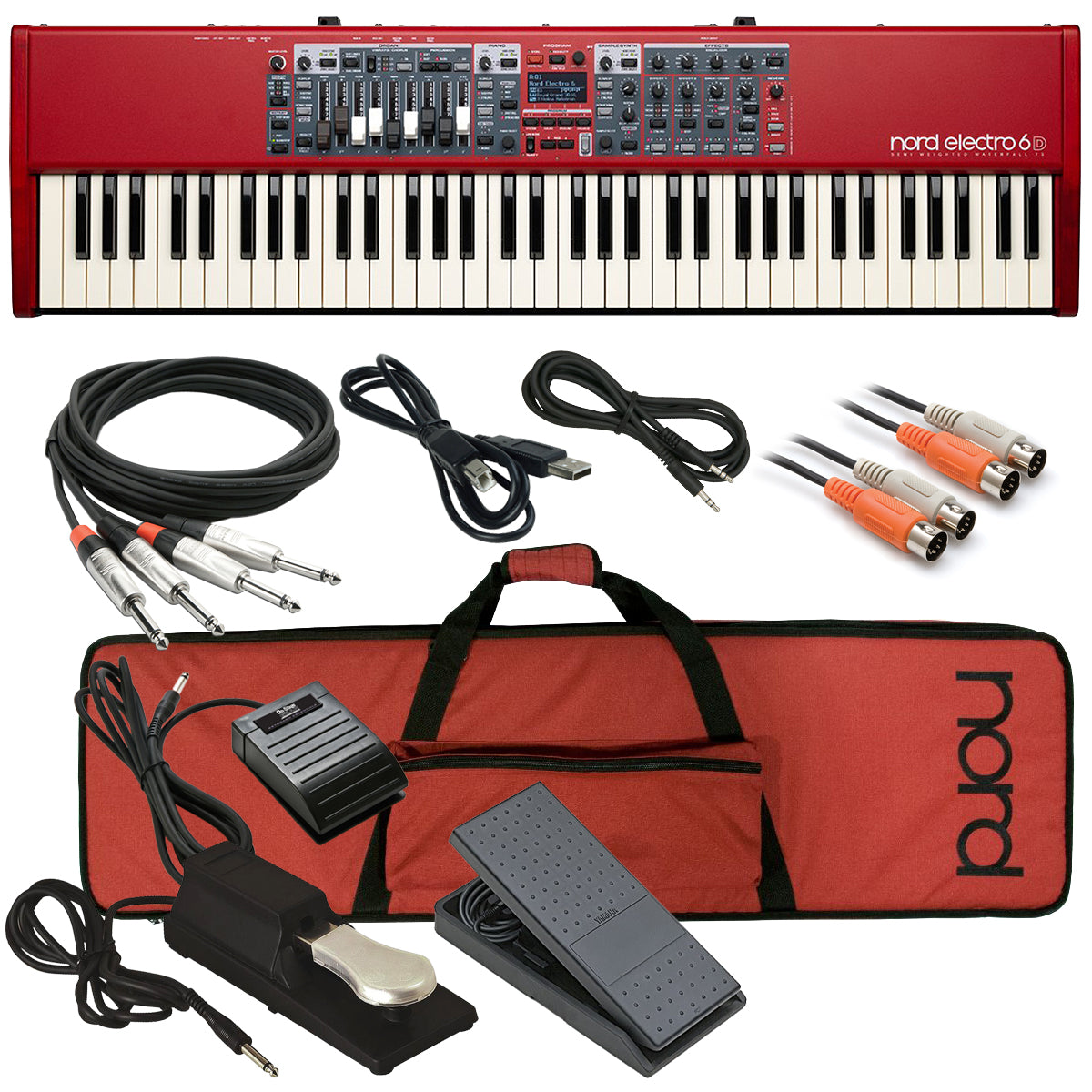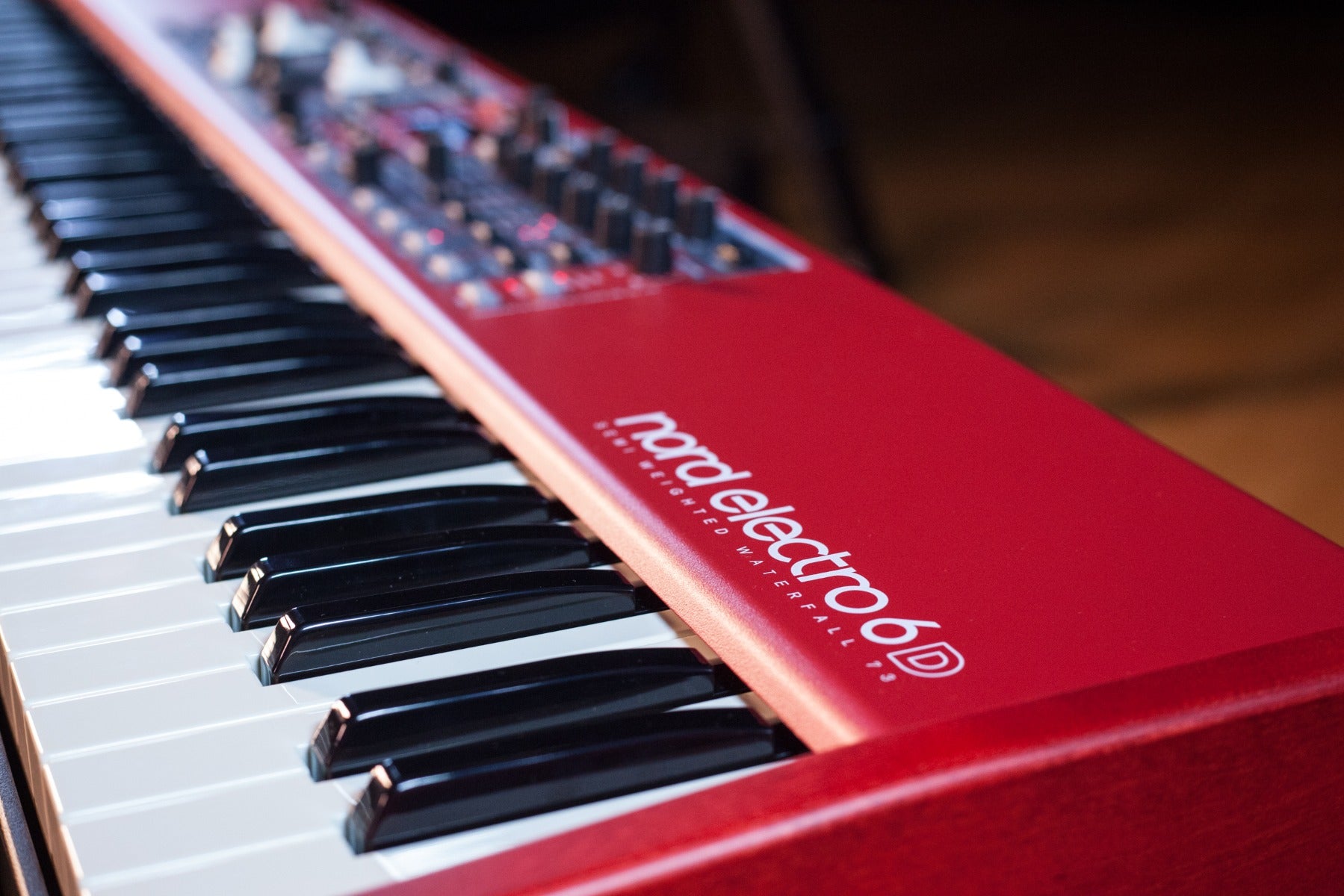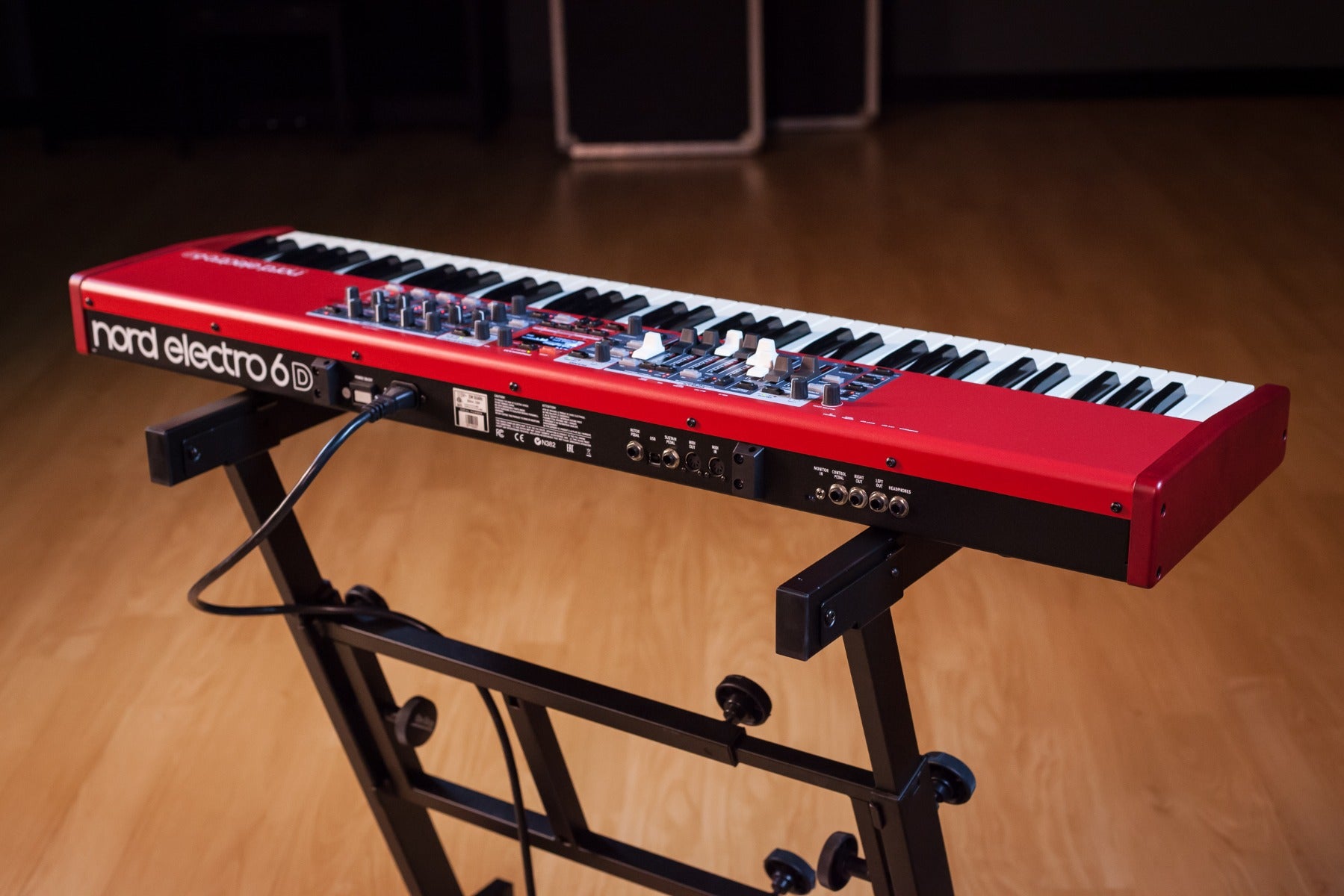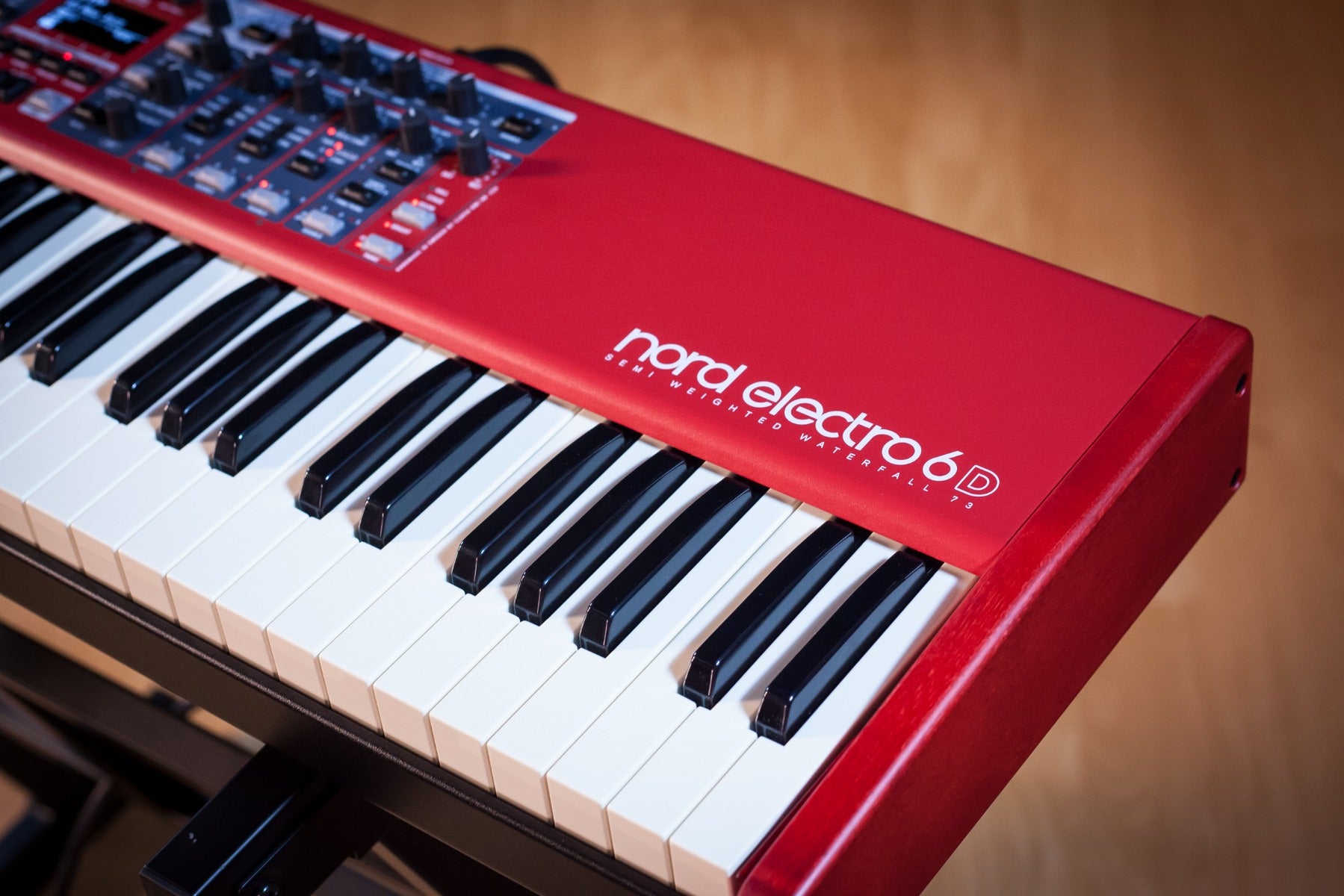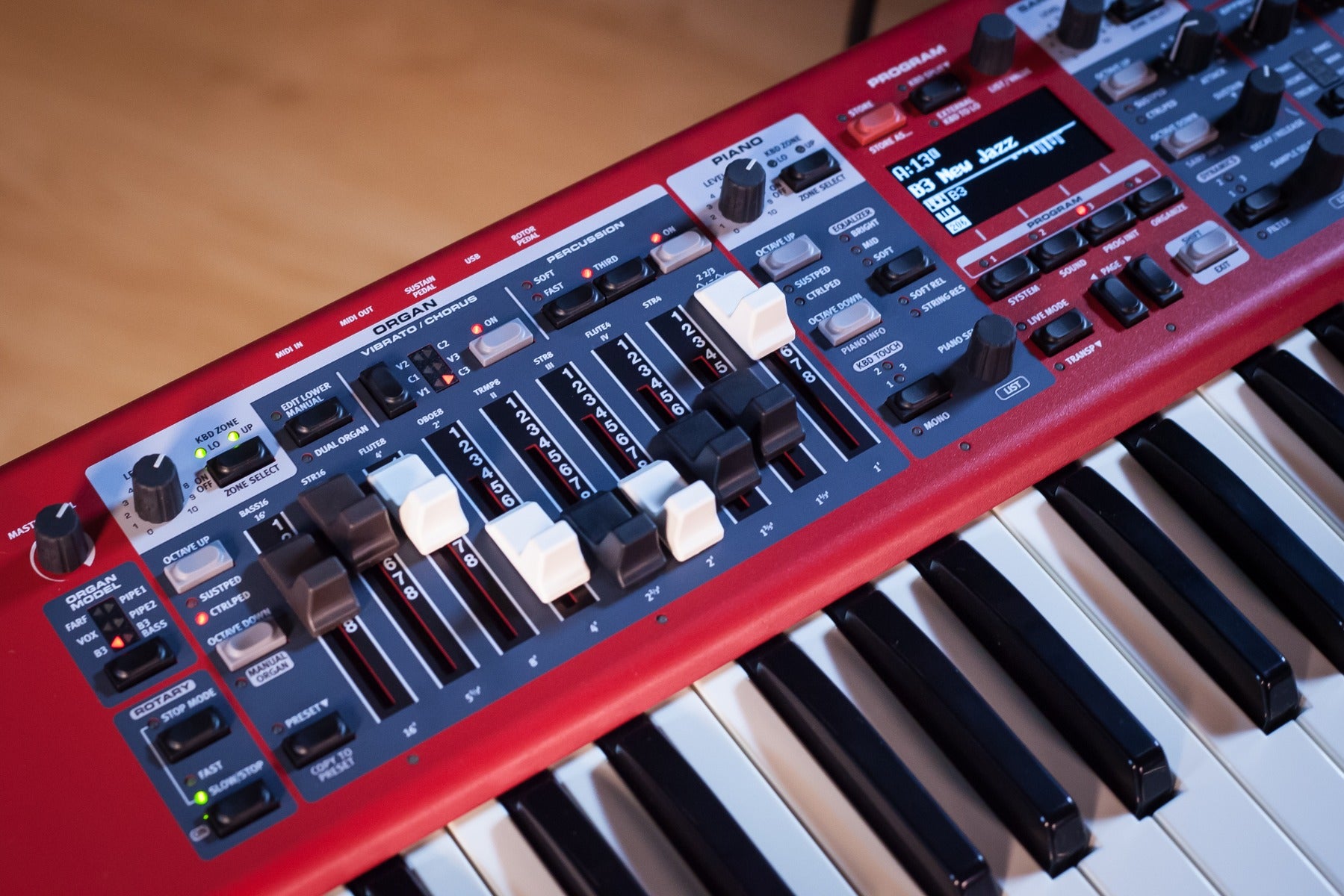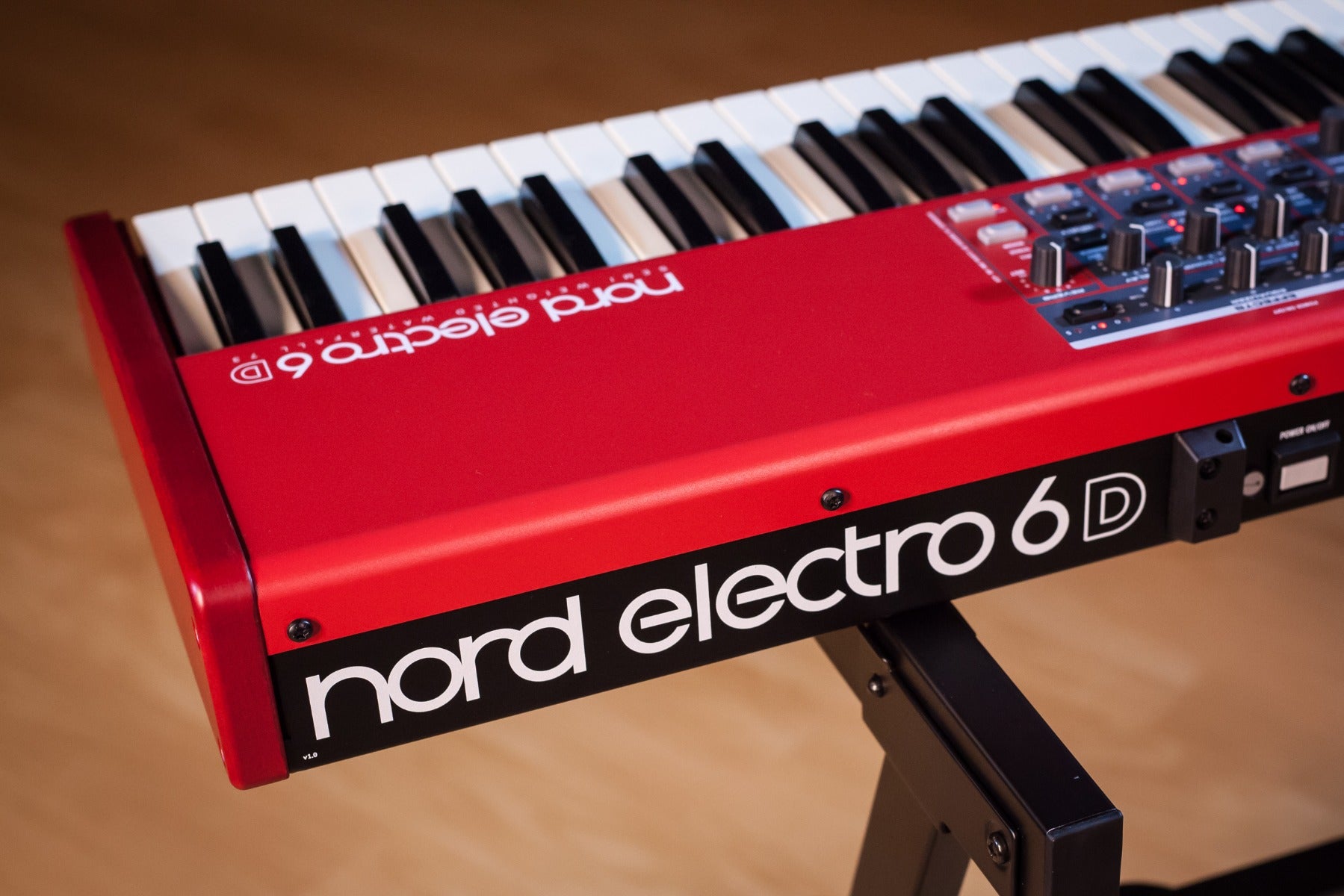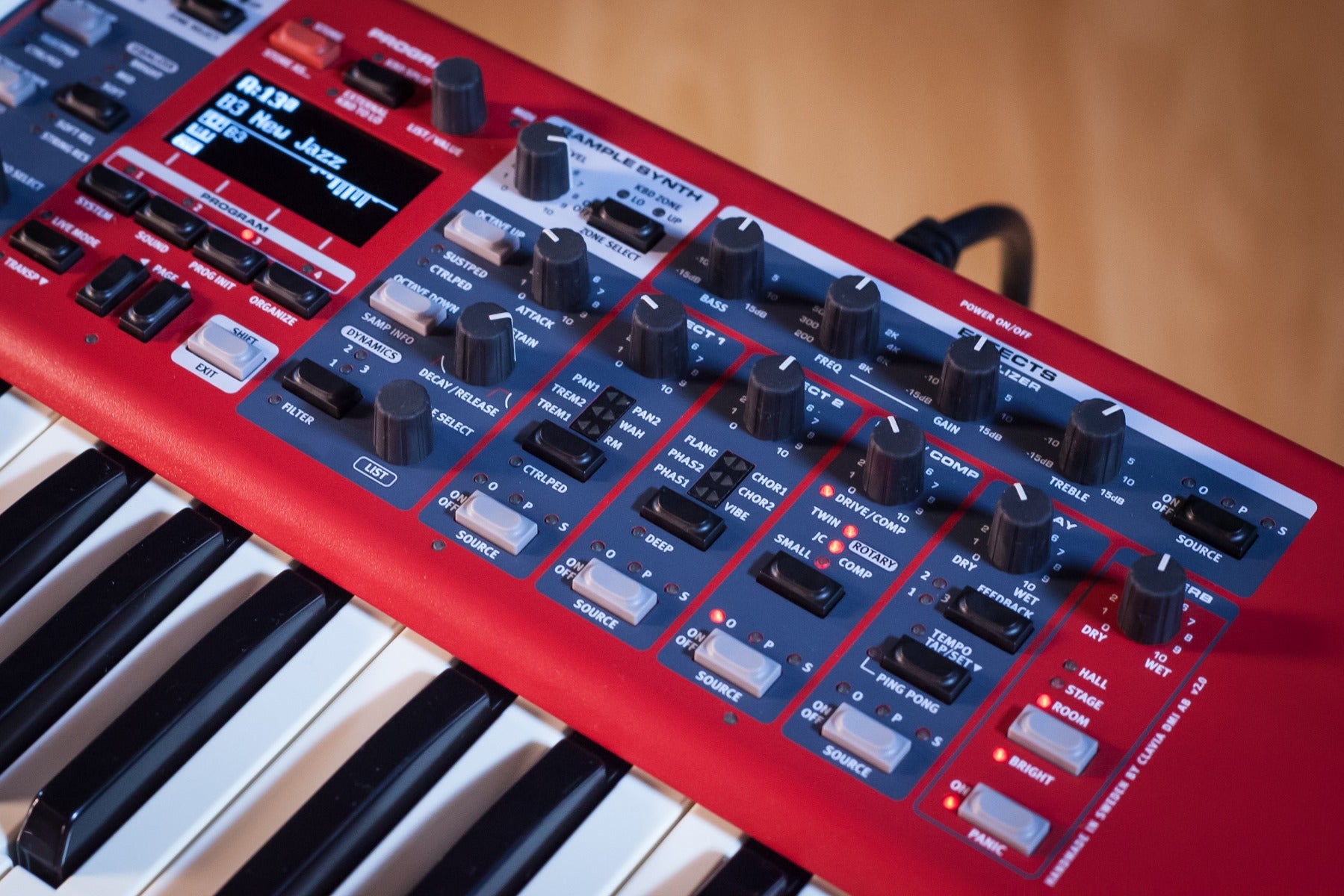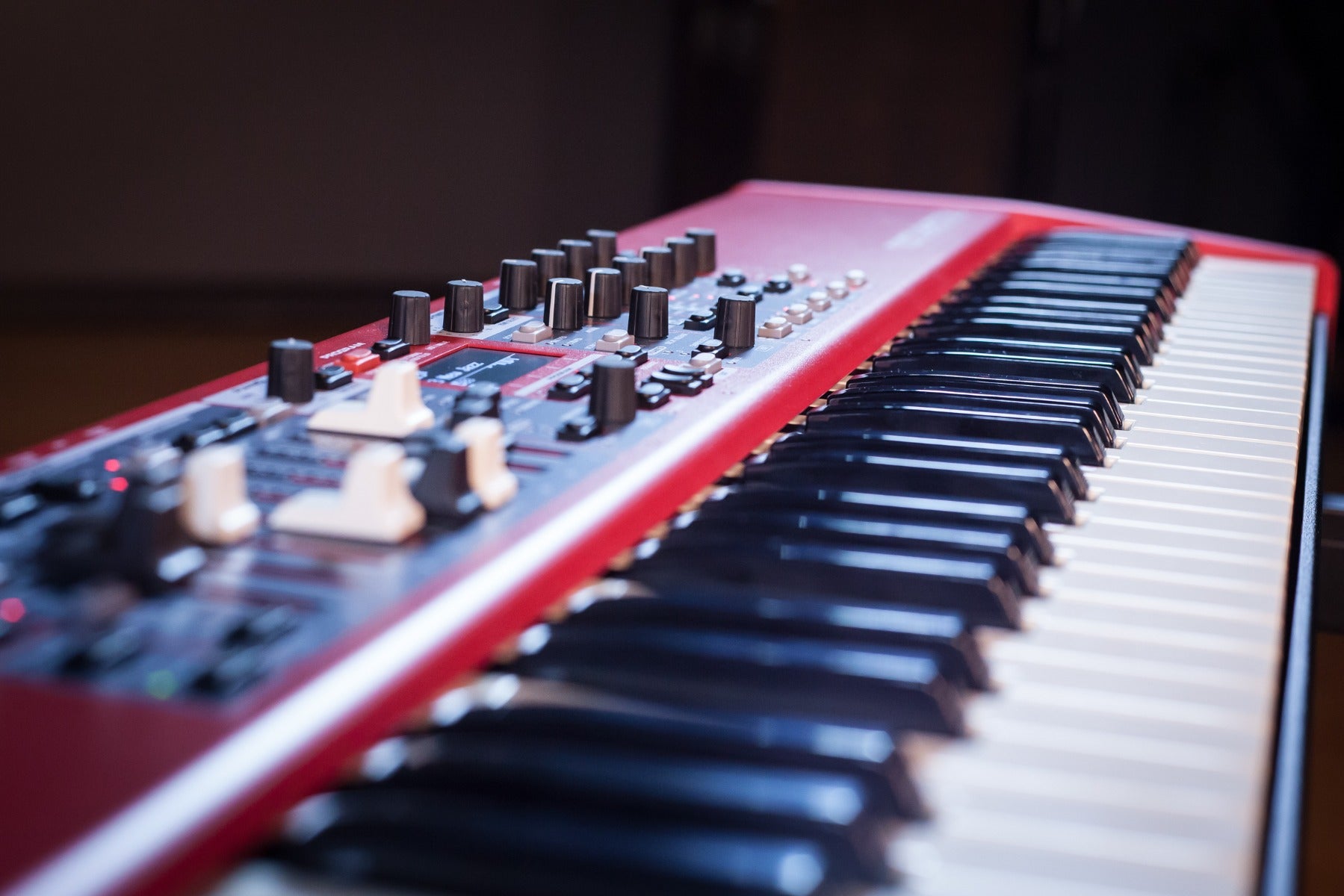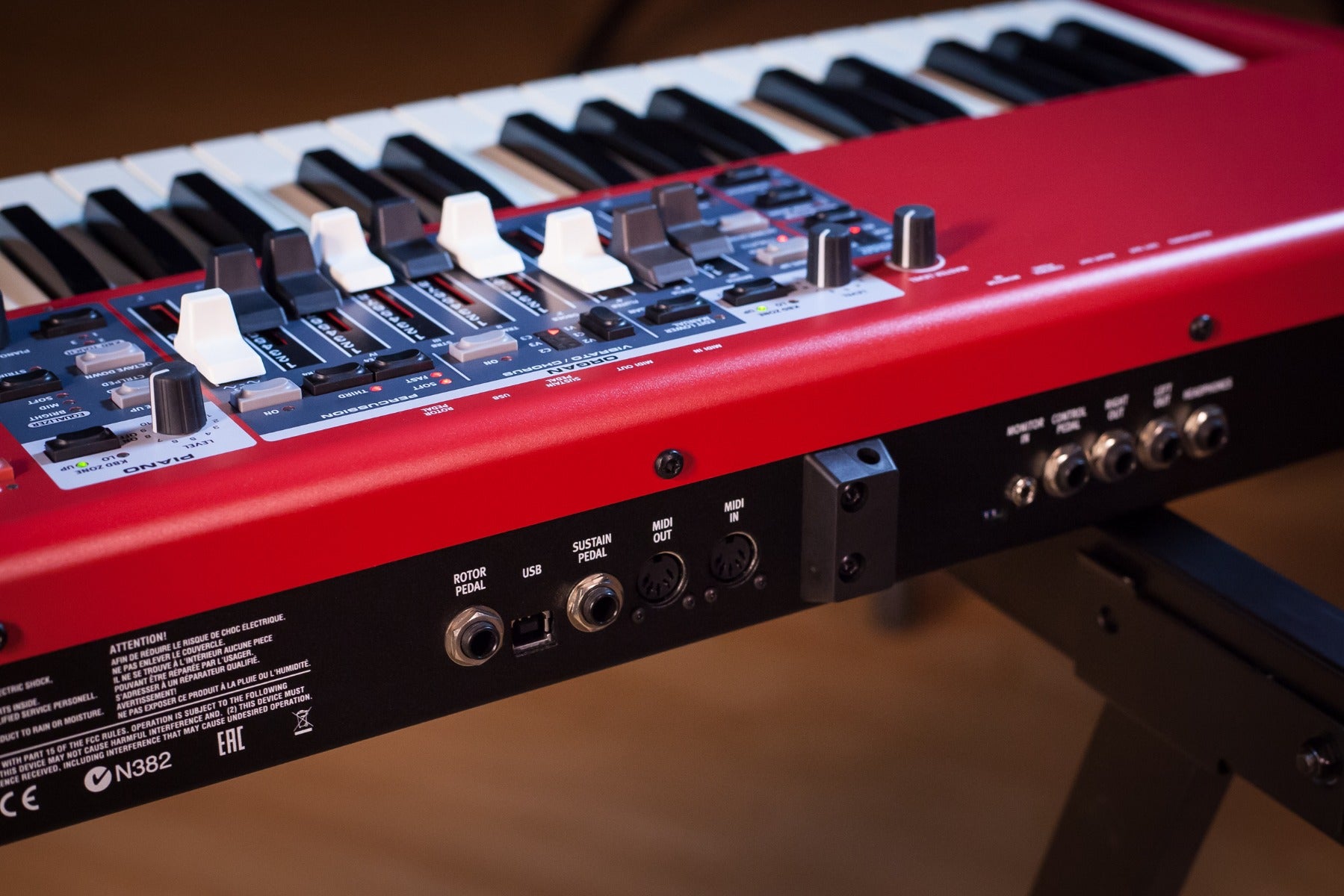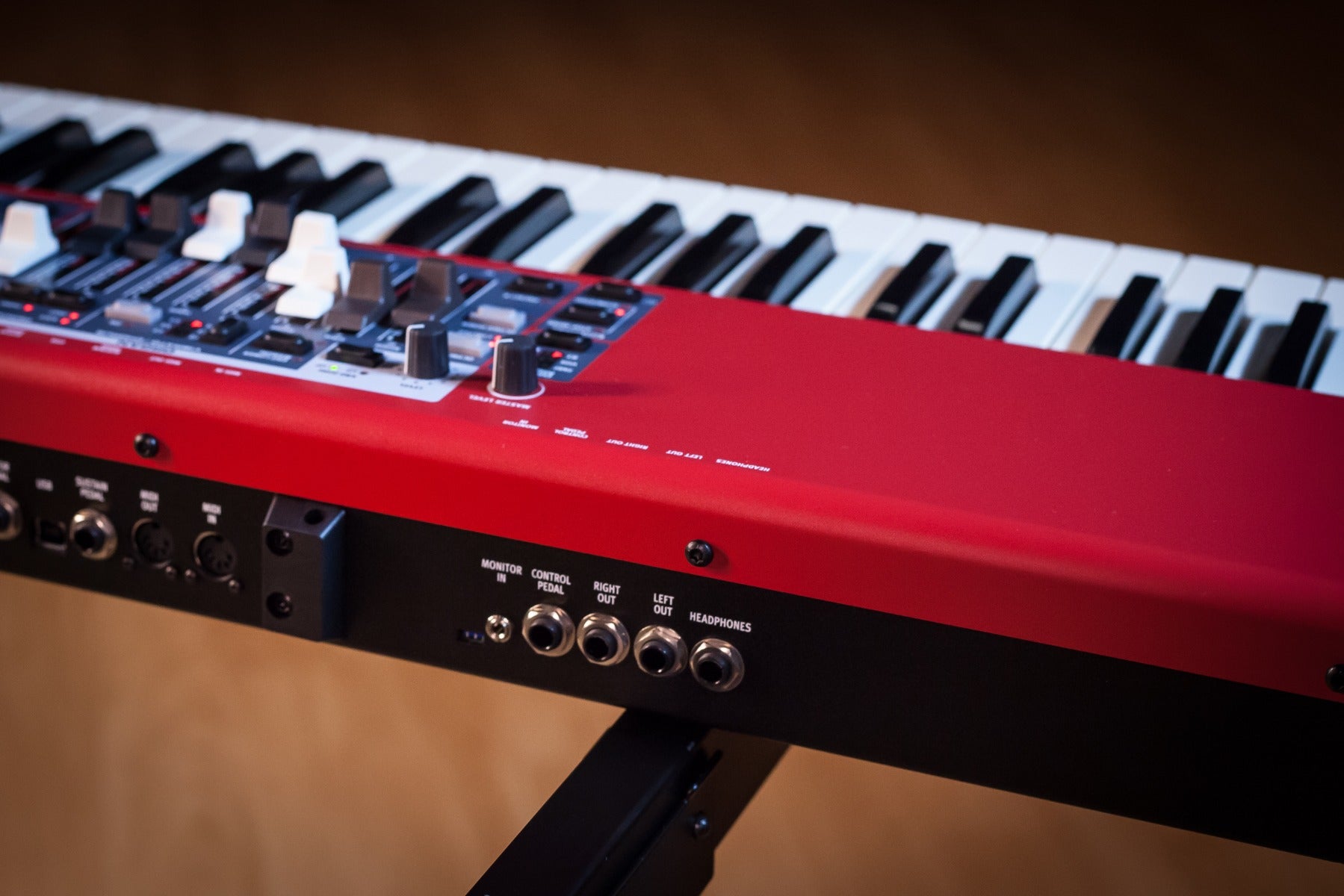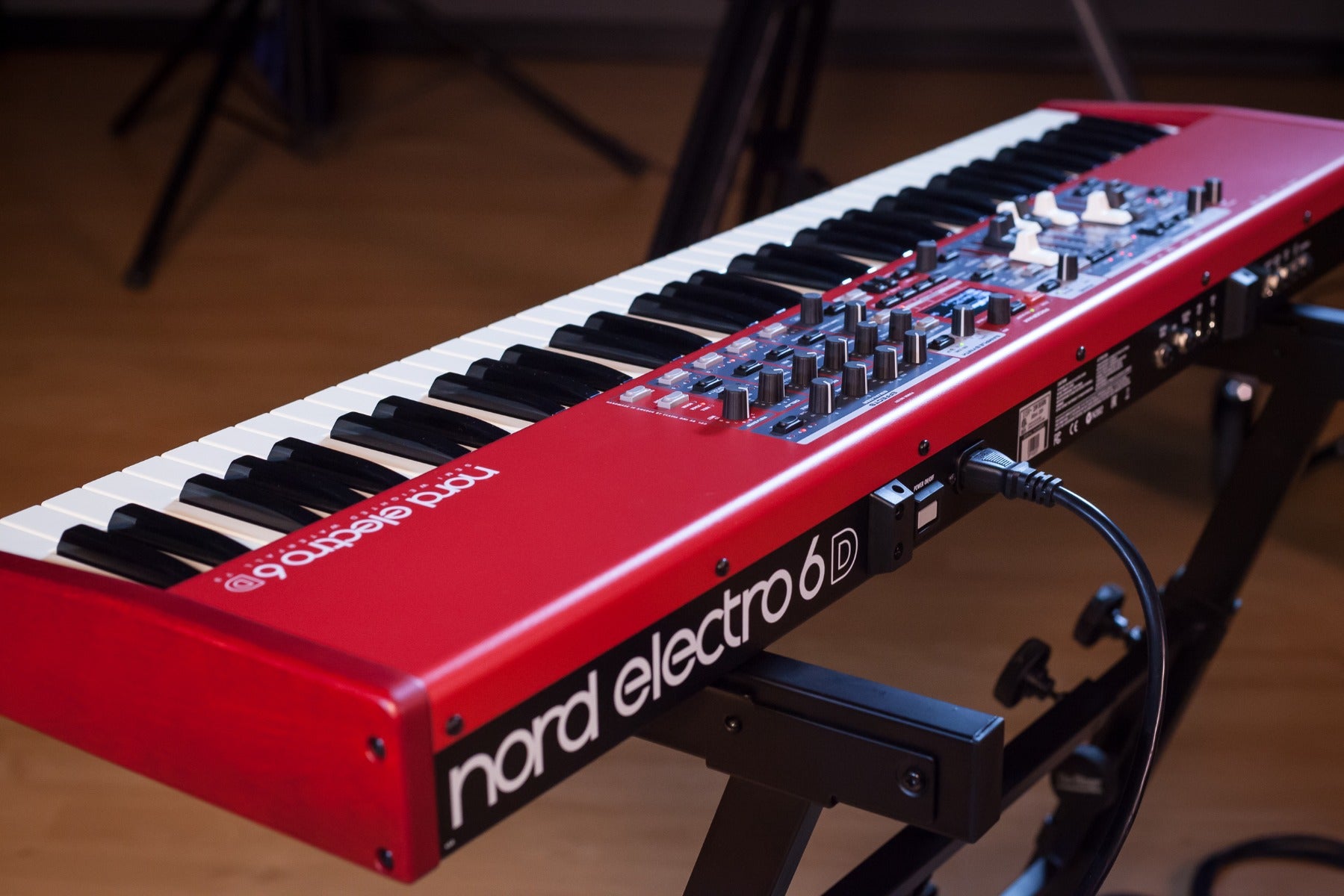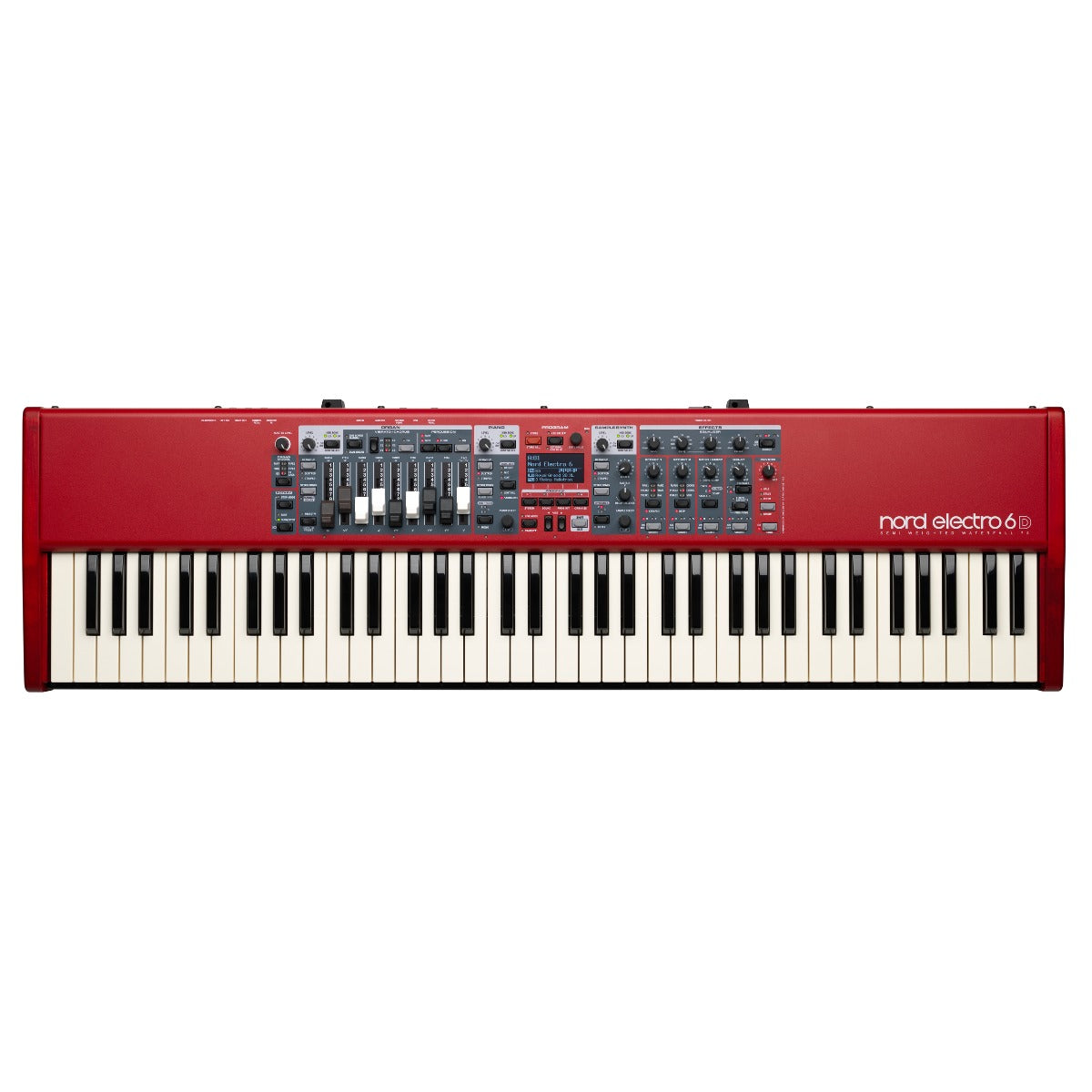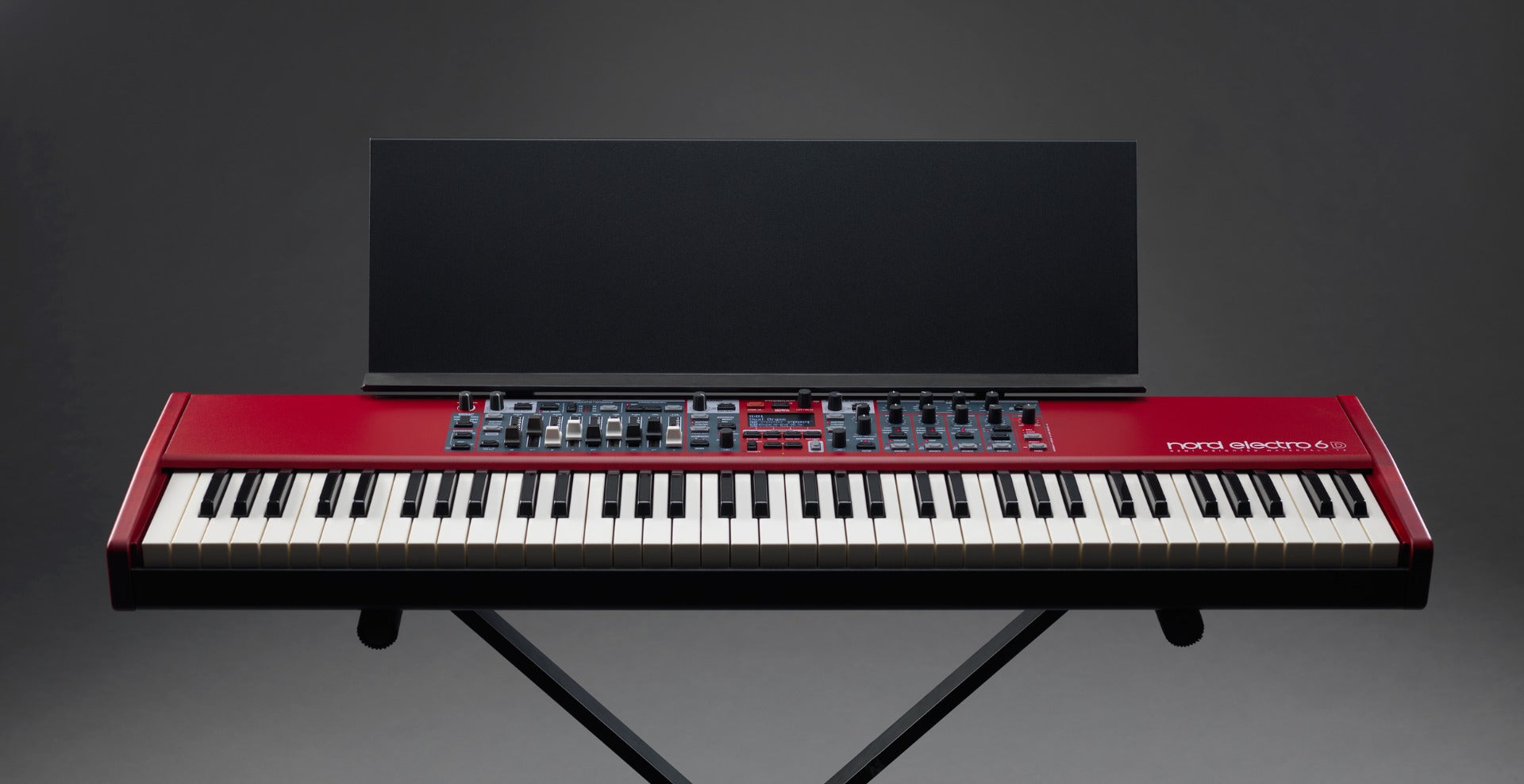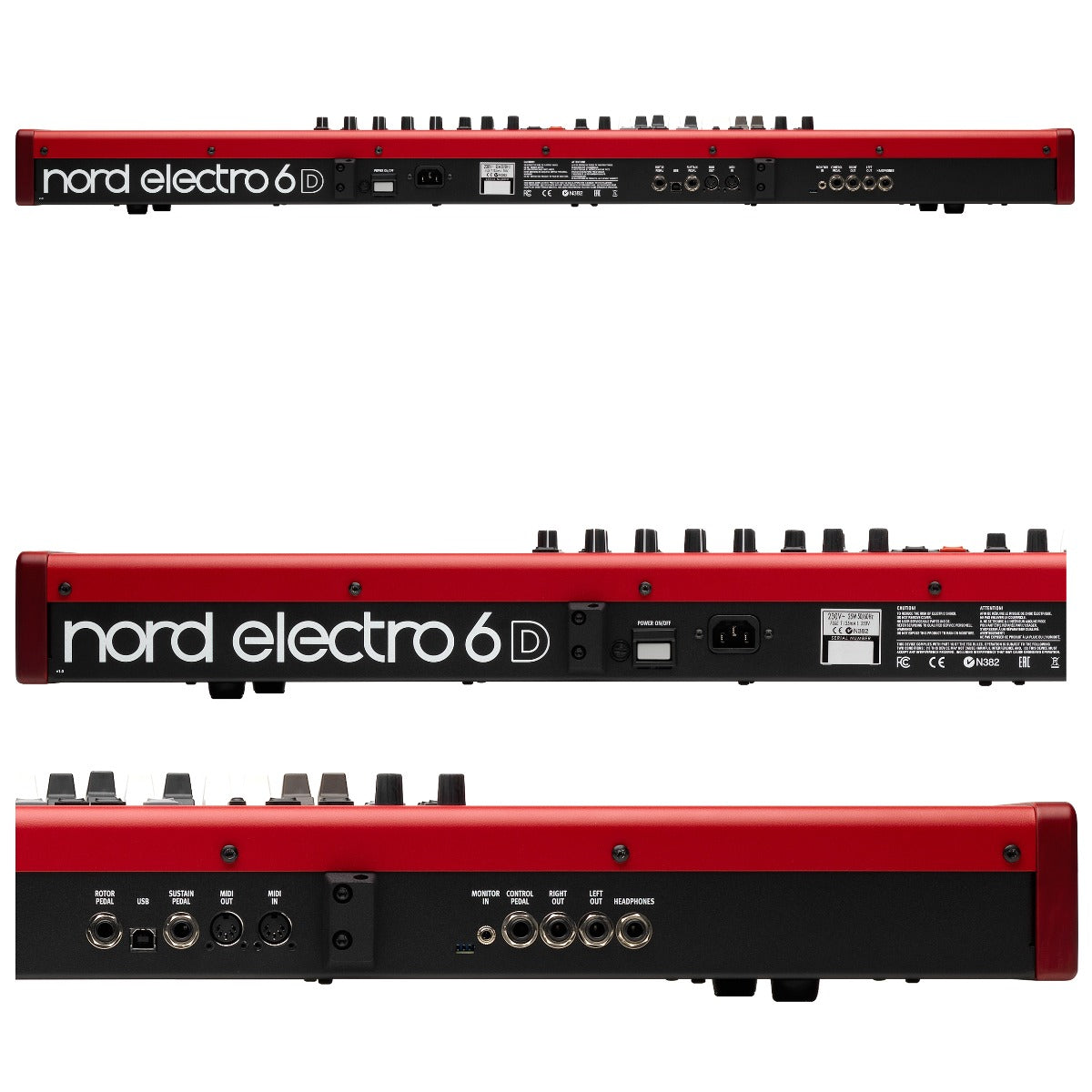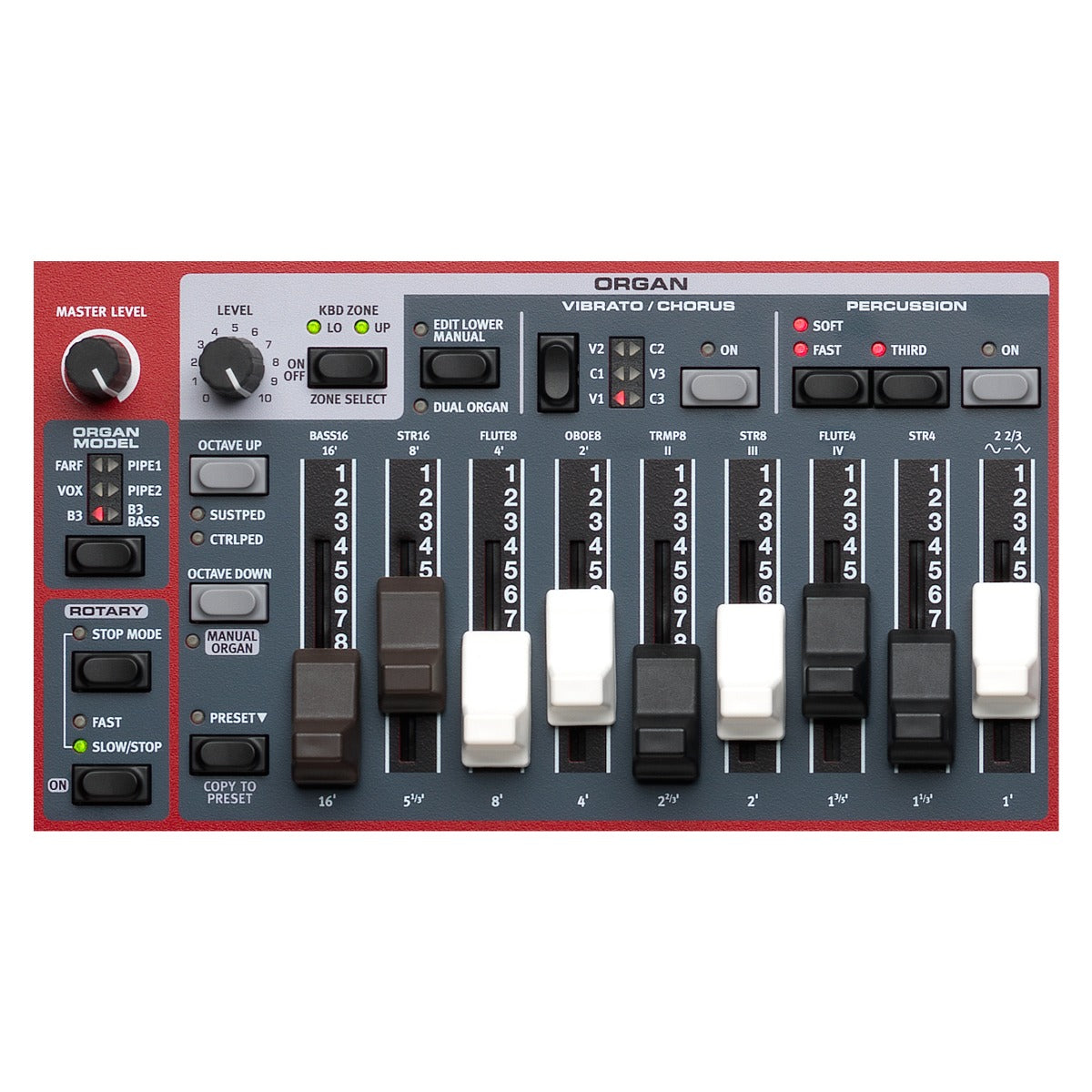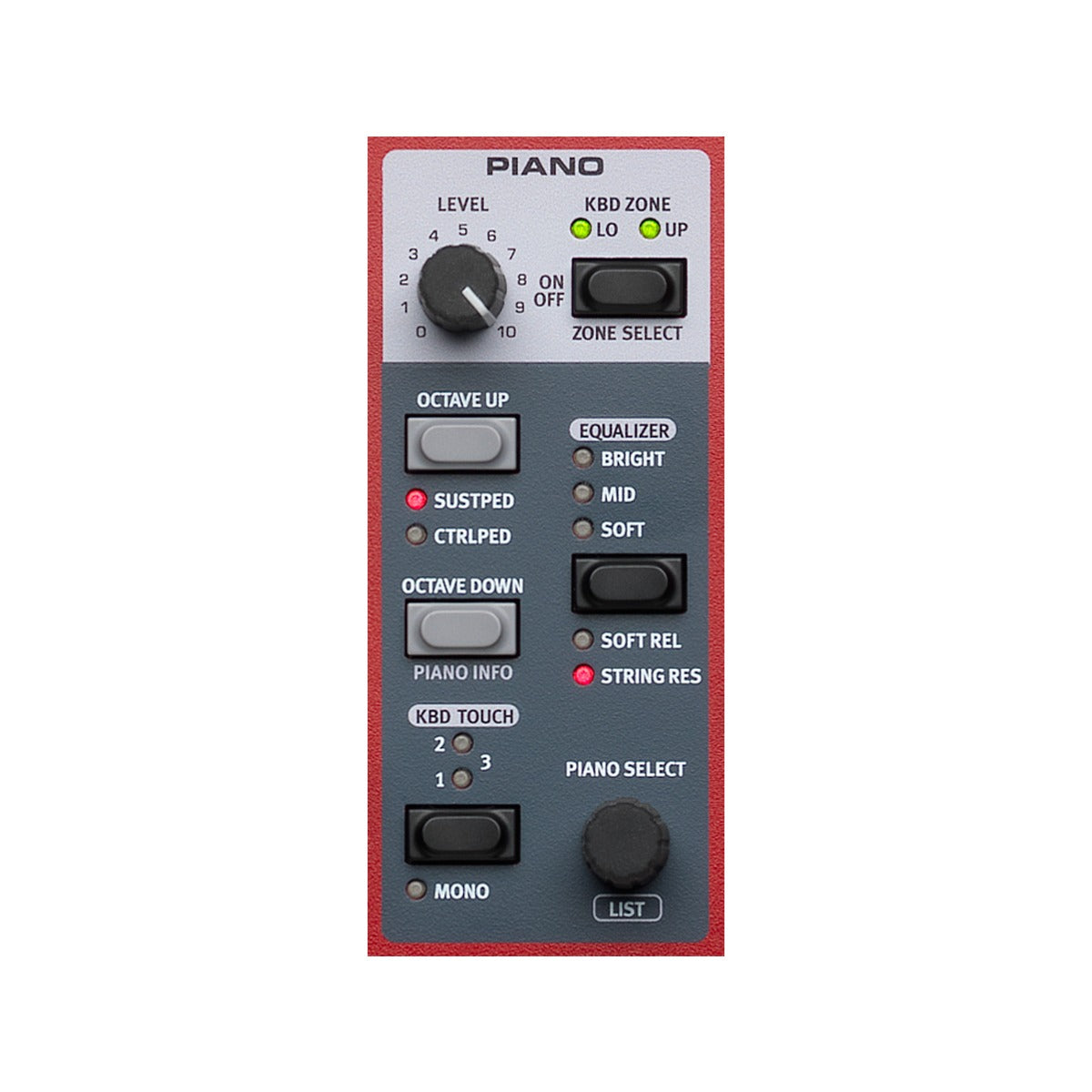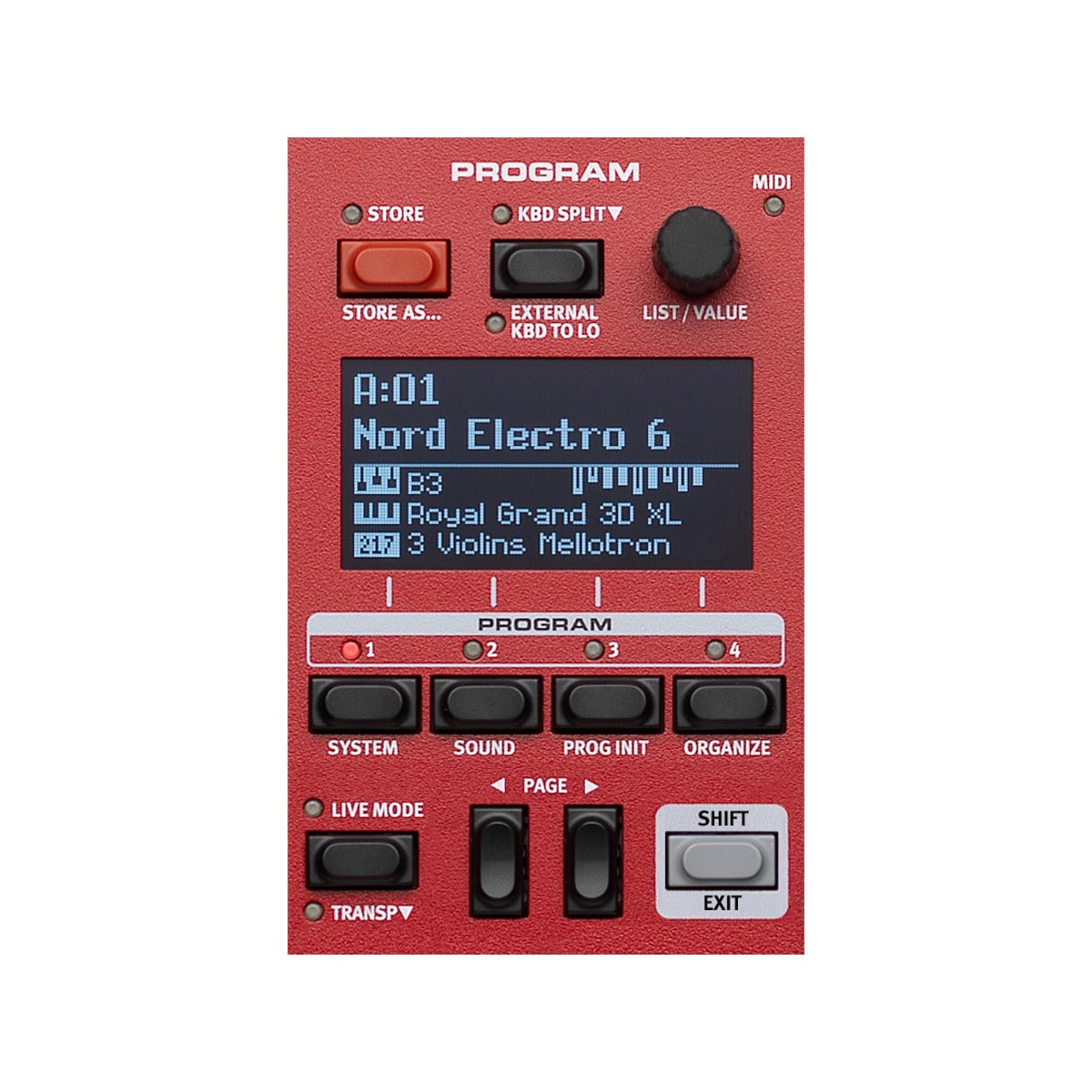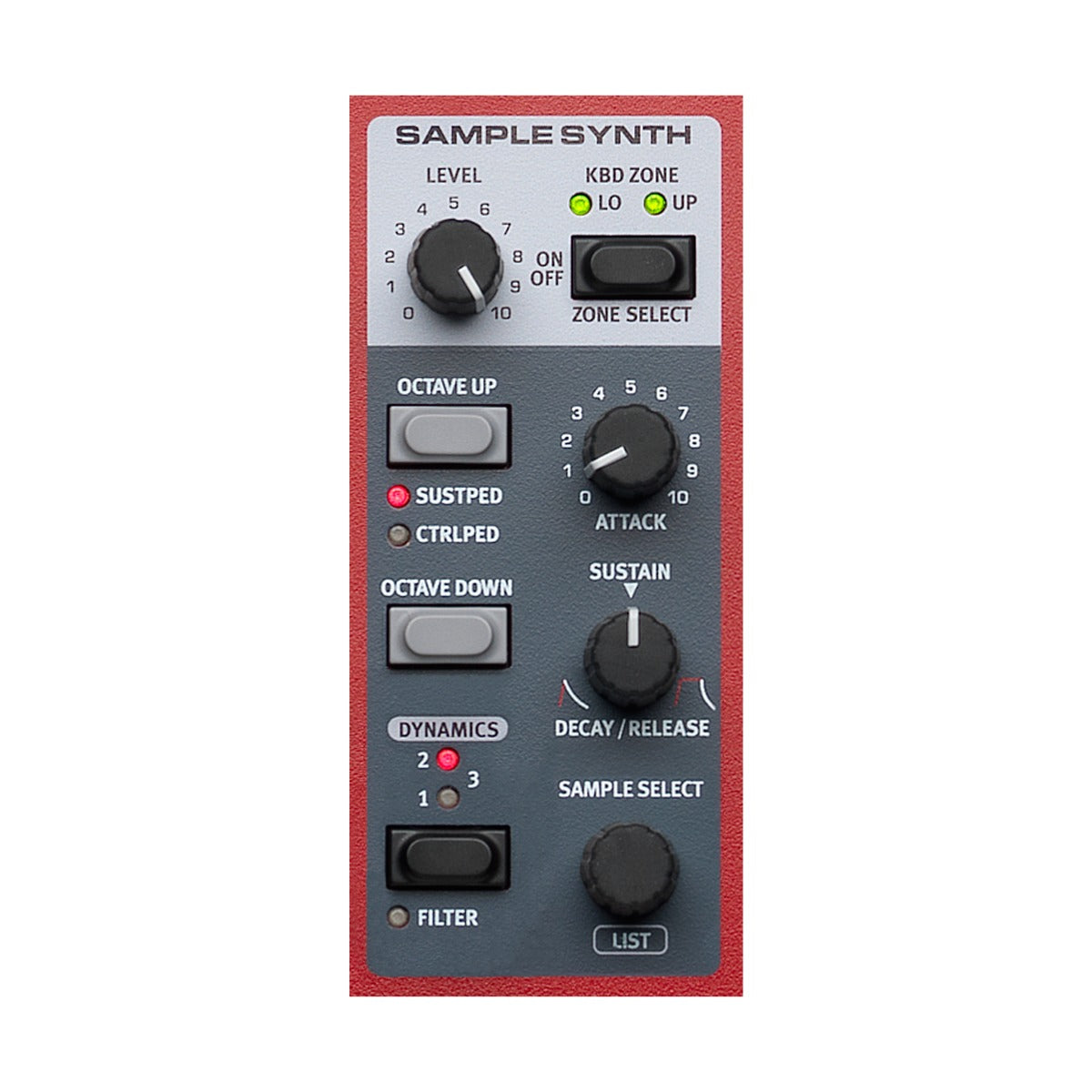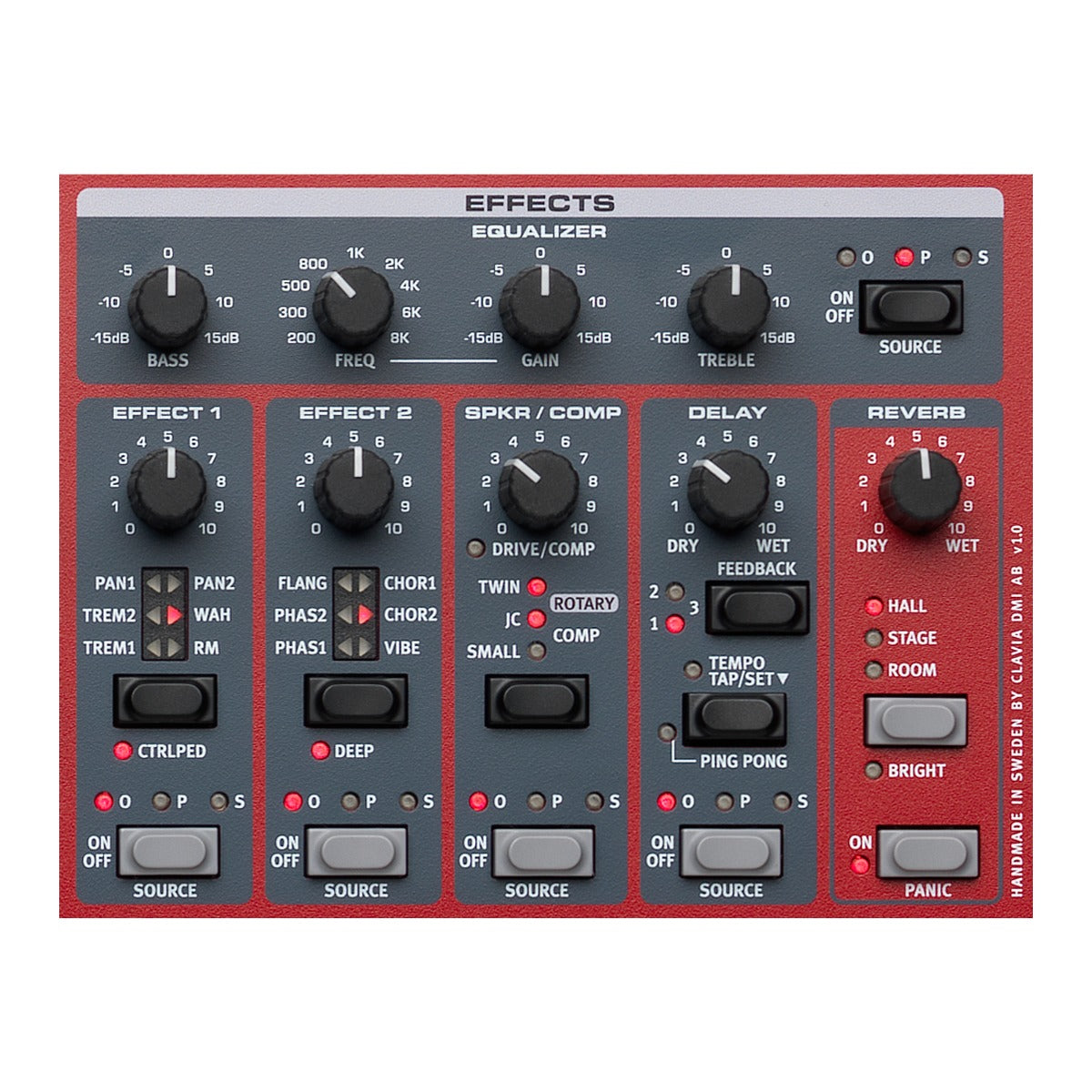 Nord Electro 6D 73 Stage Keyboard BONUS PAK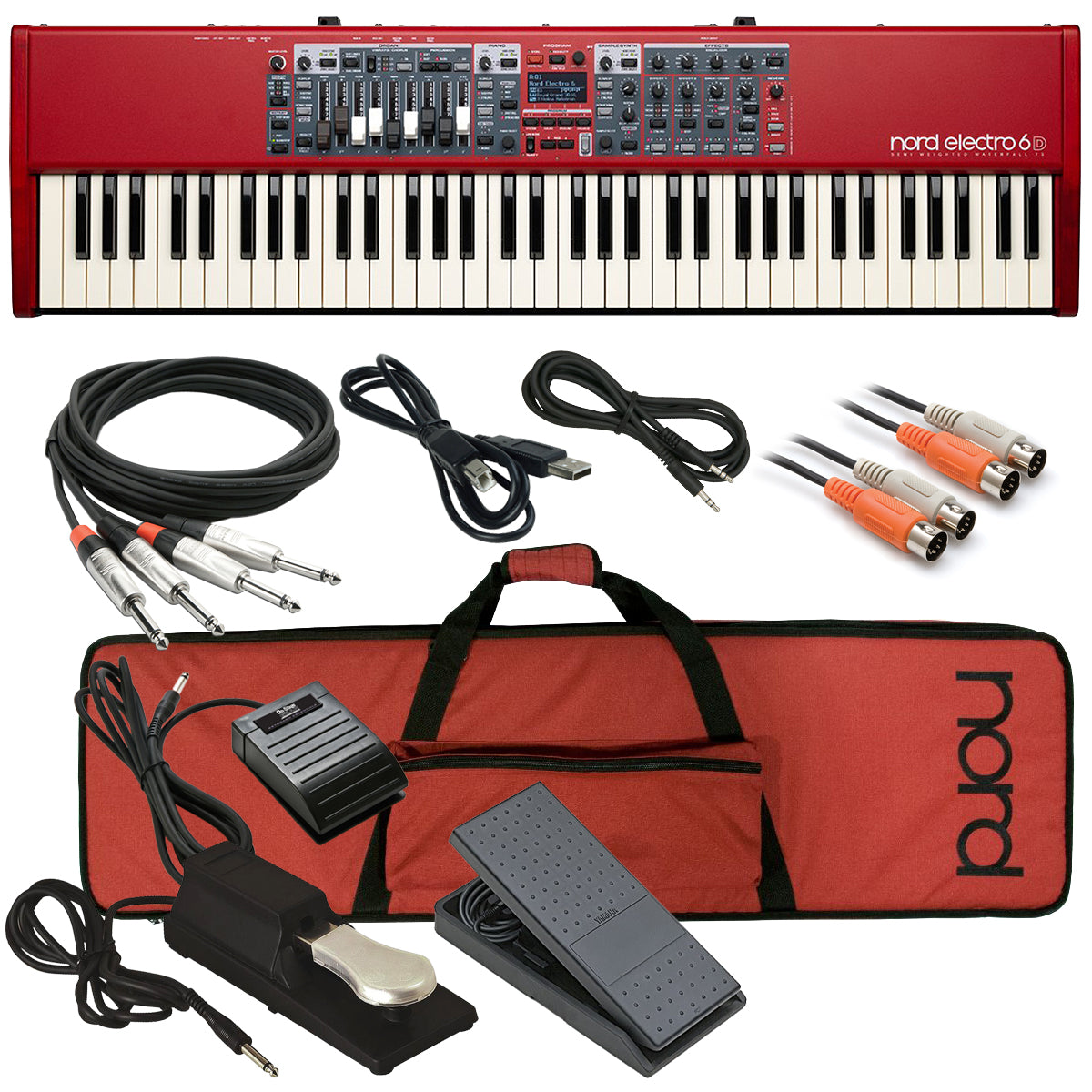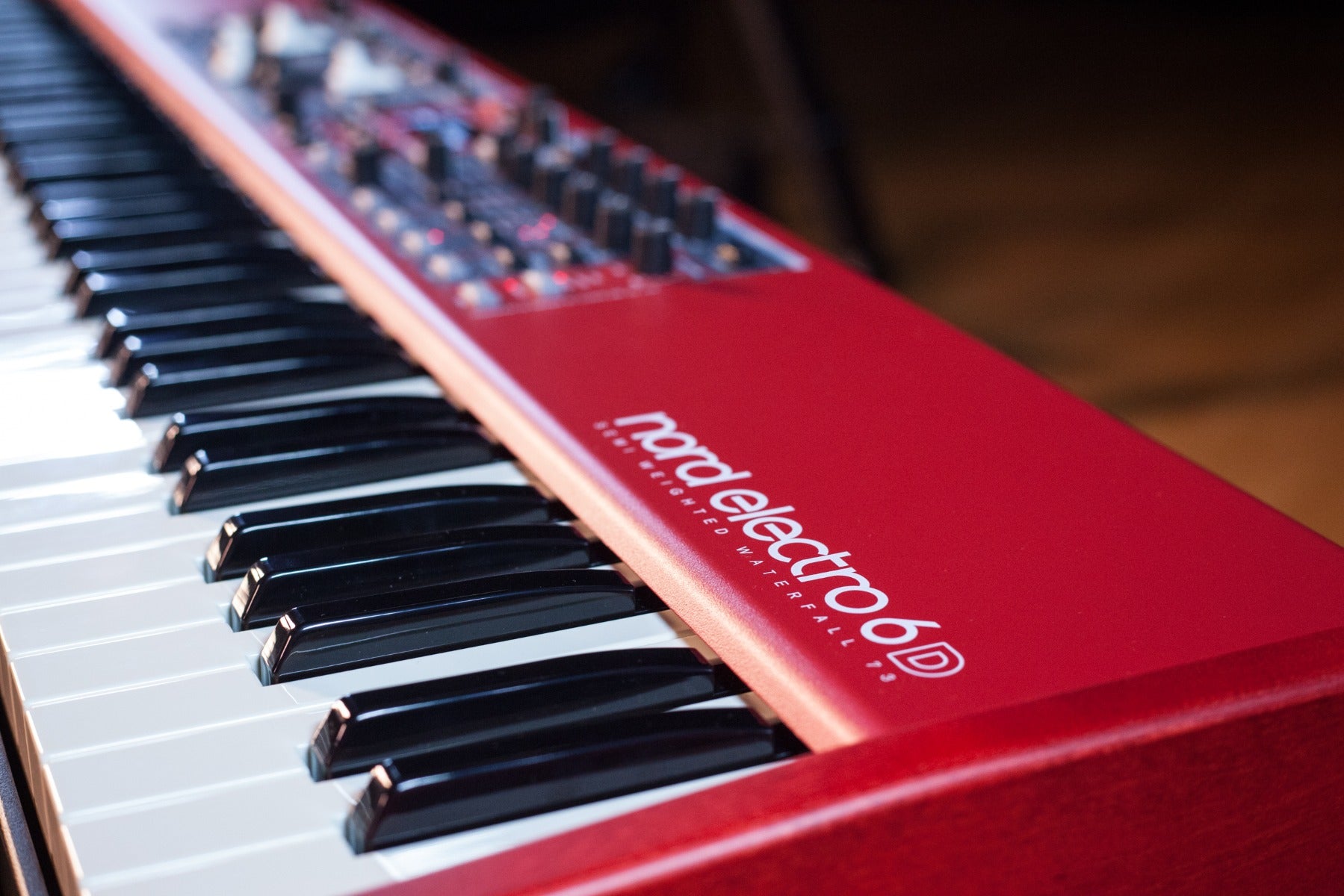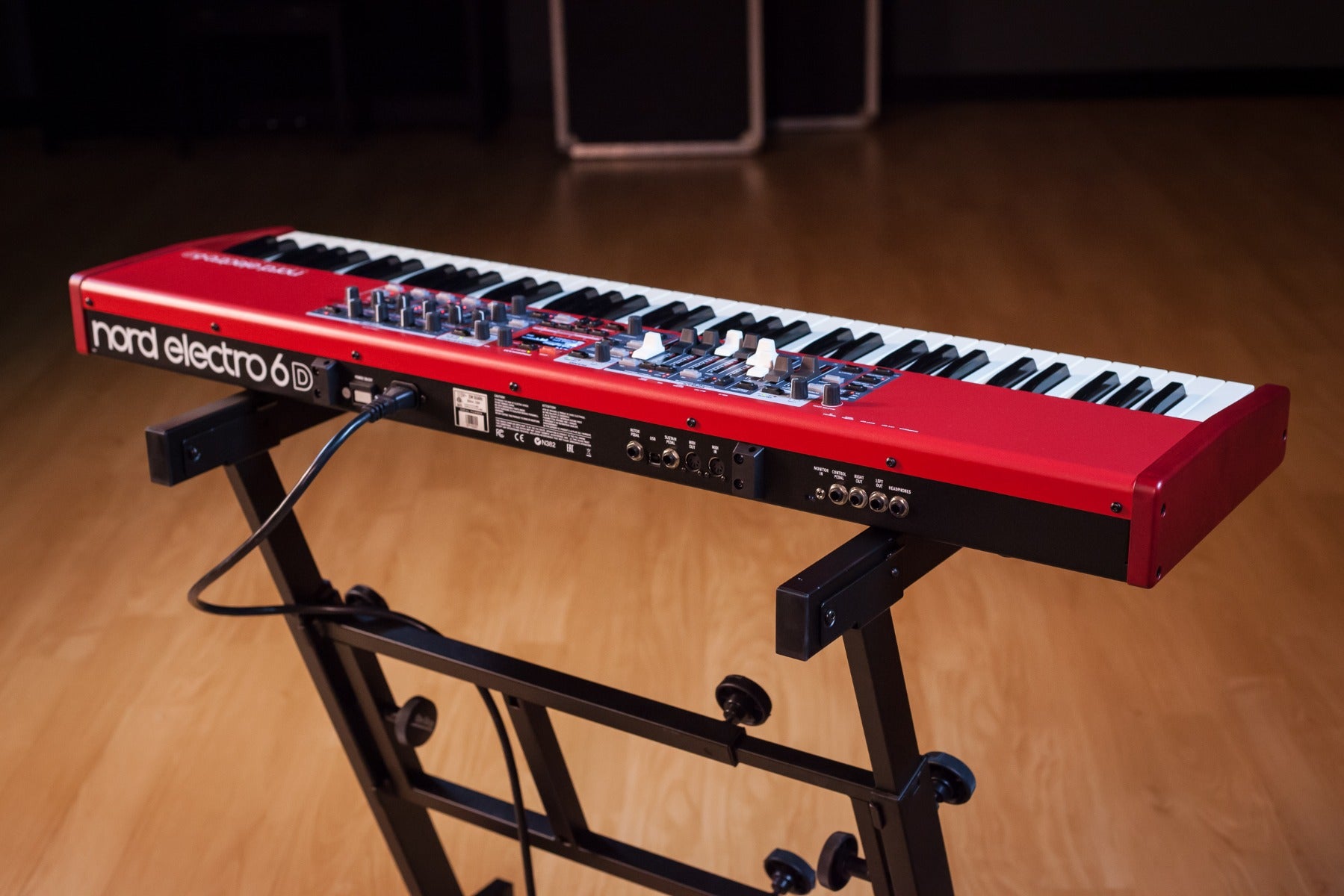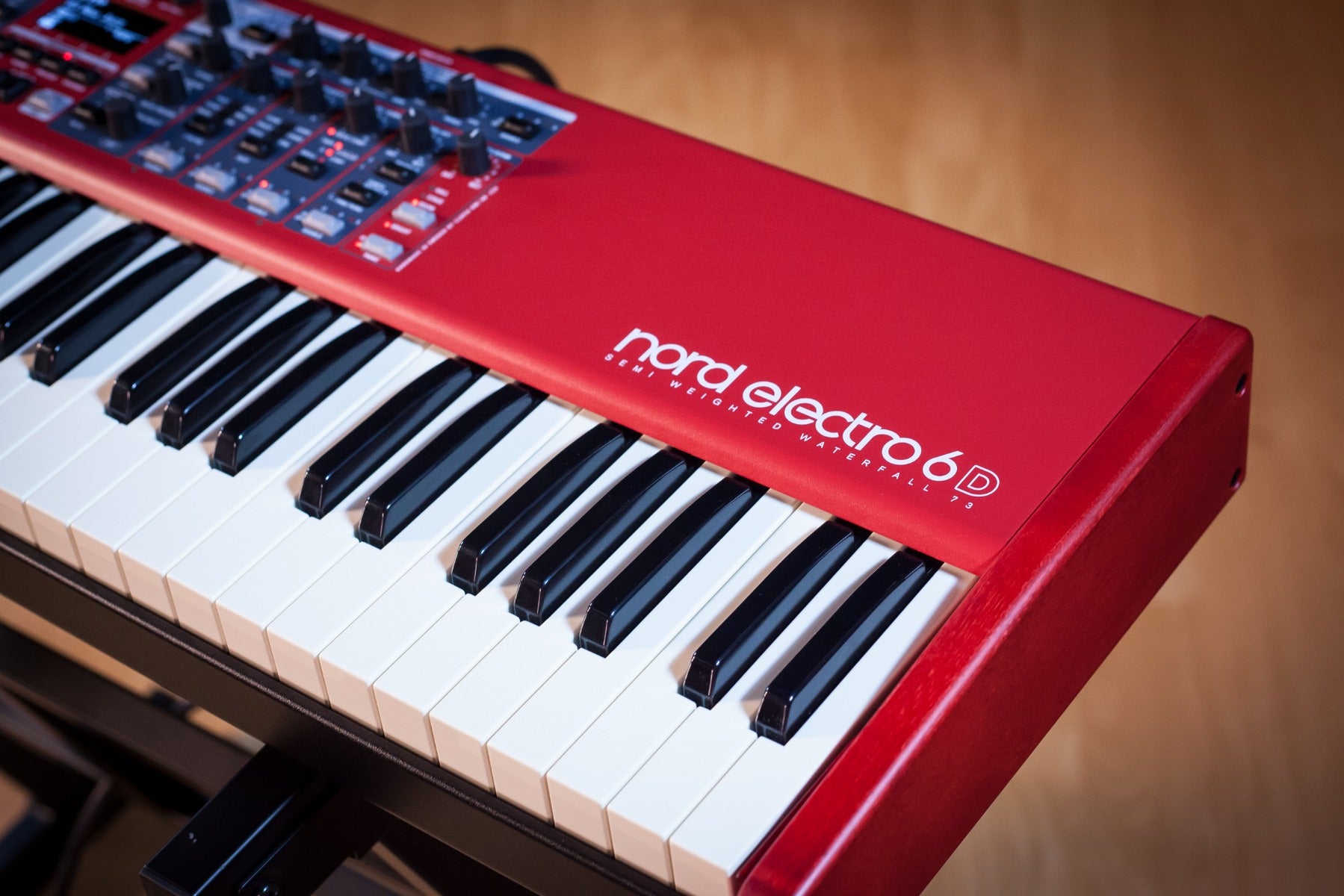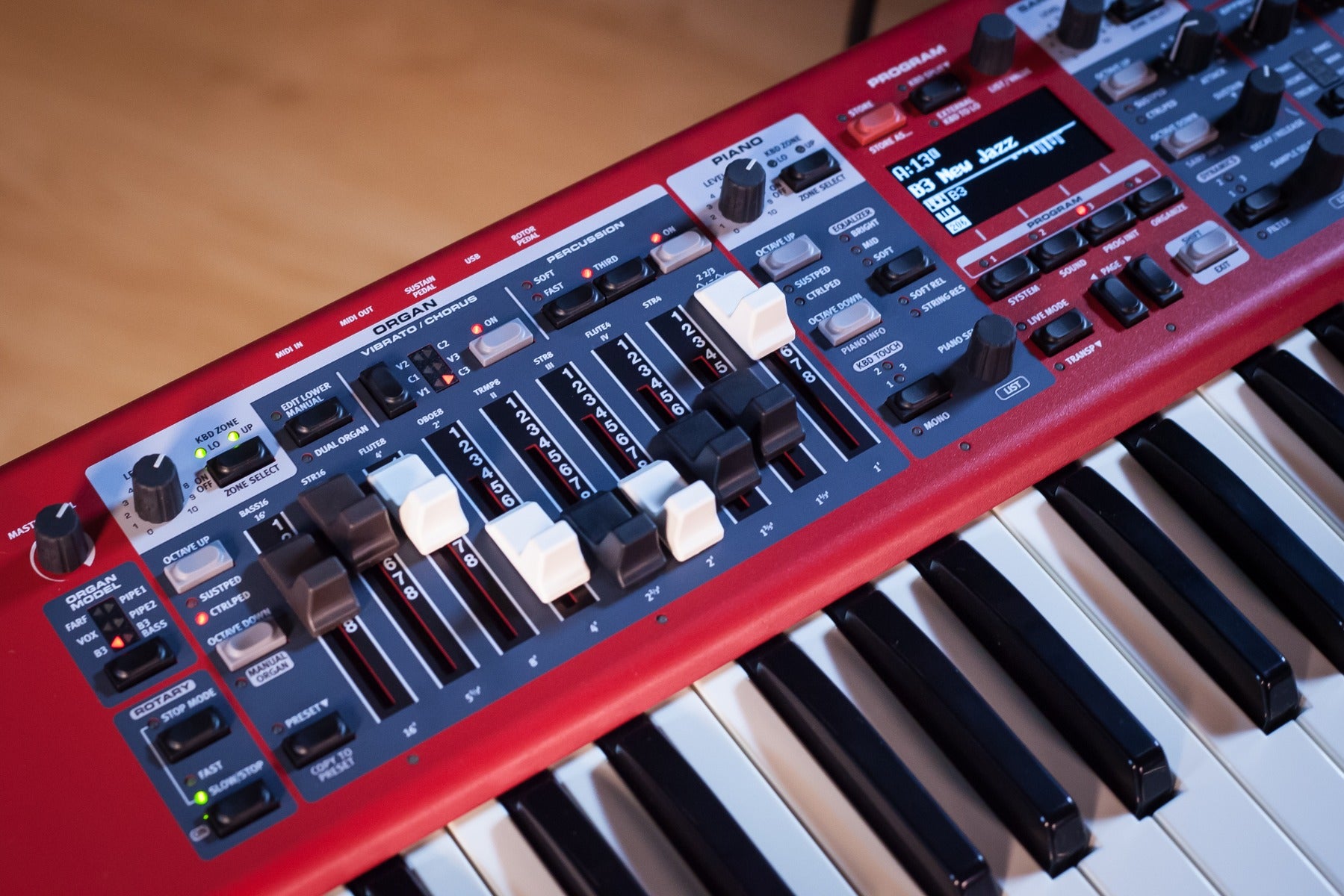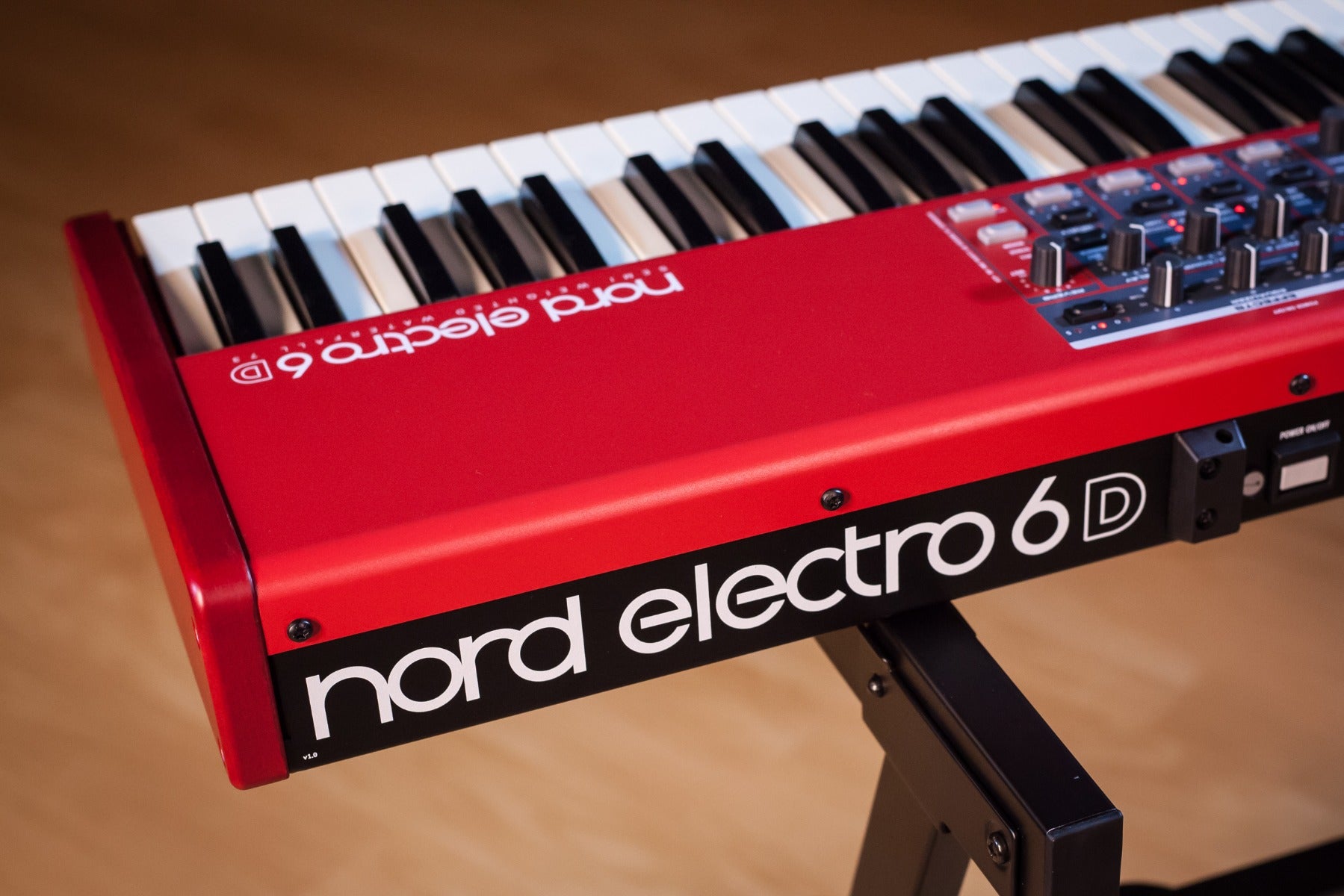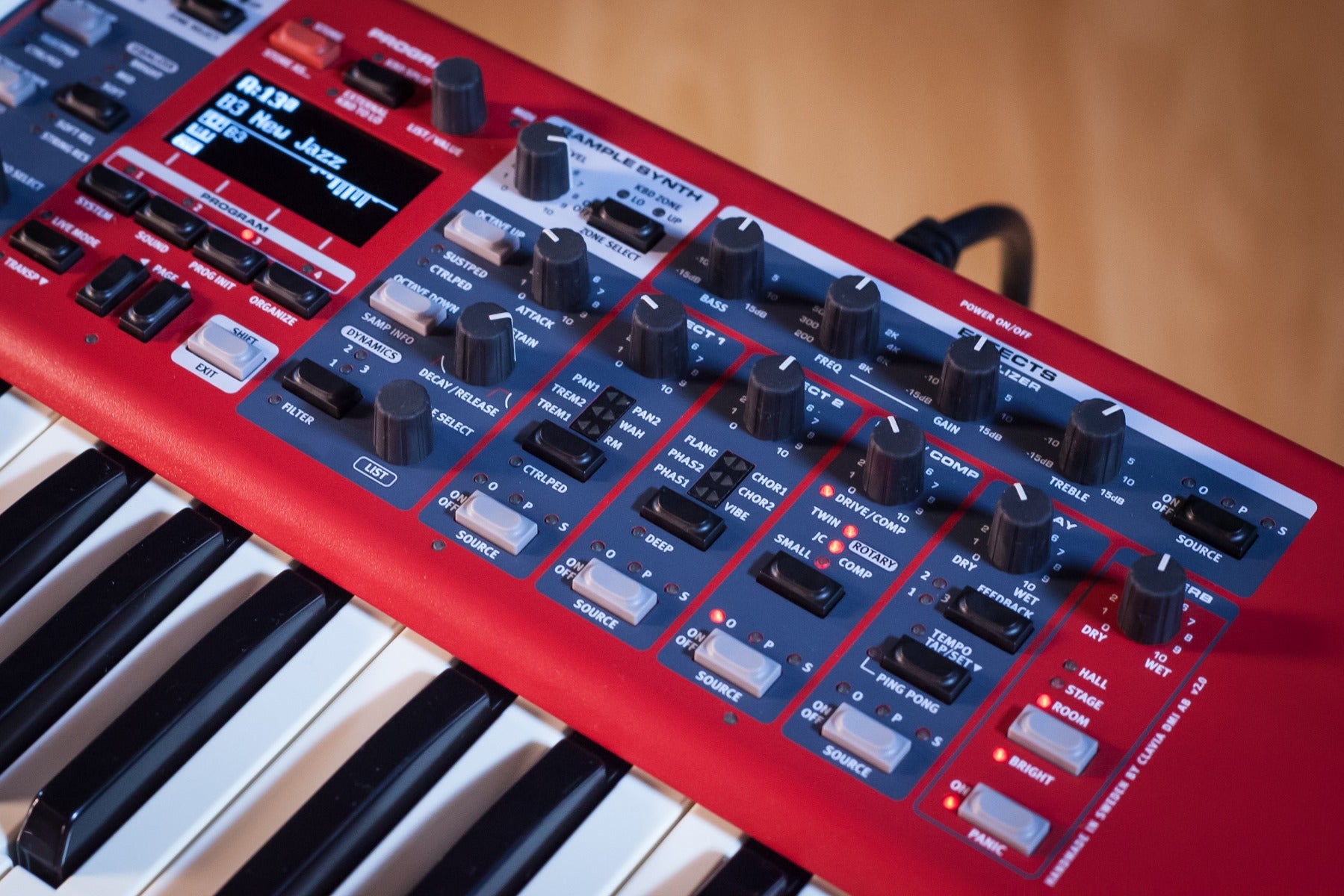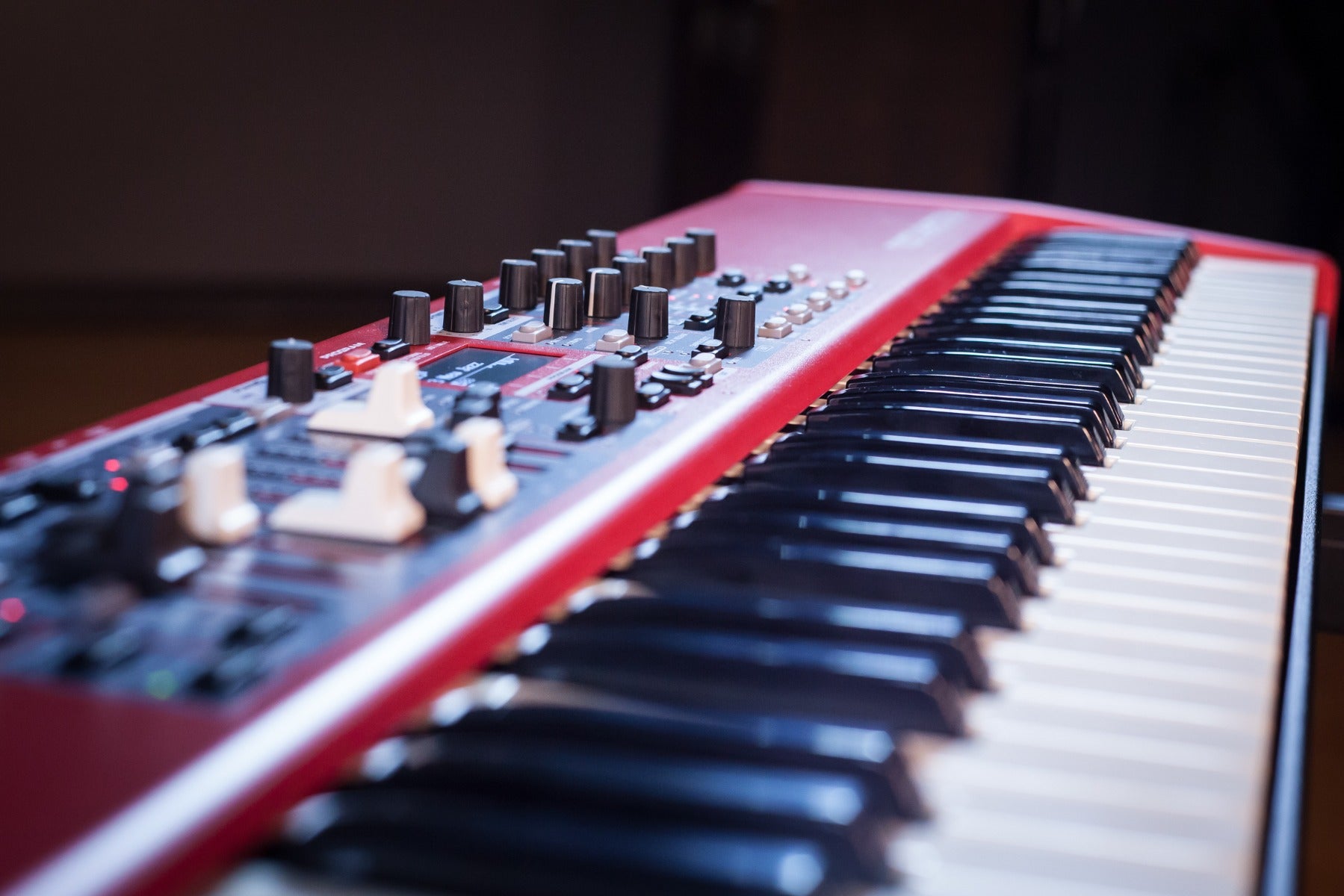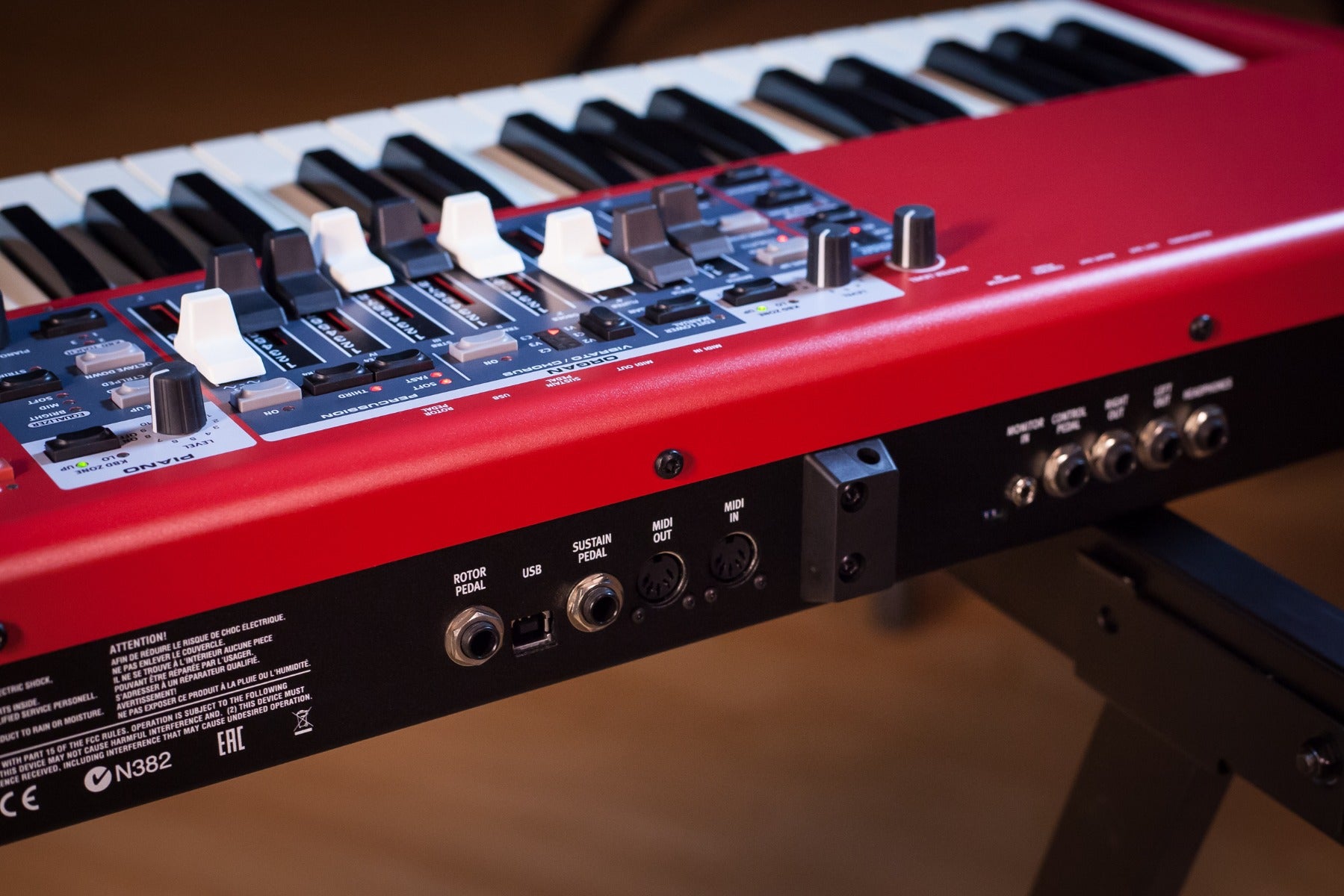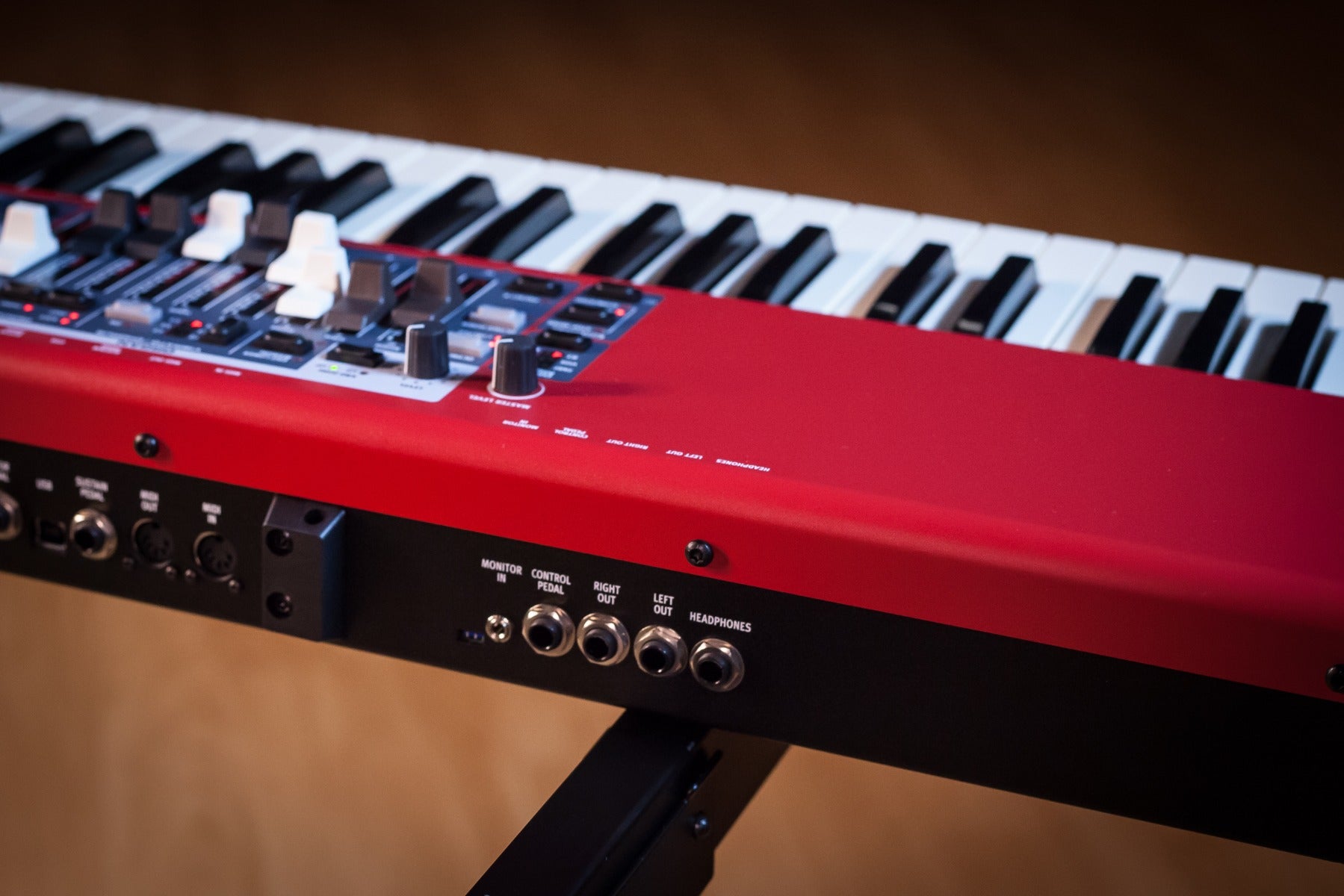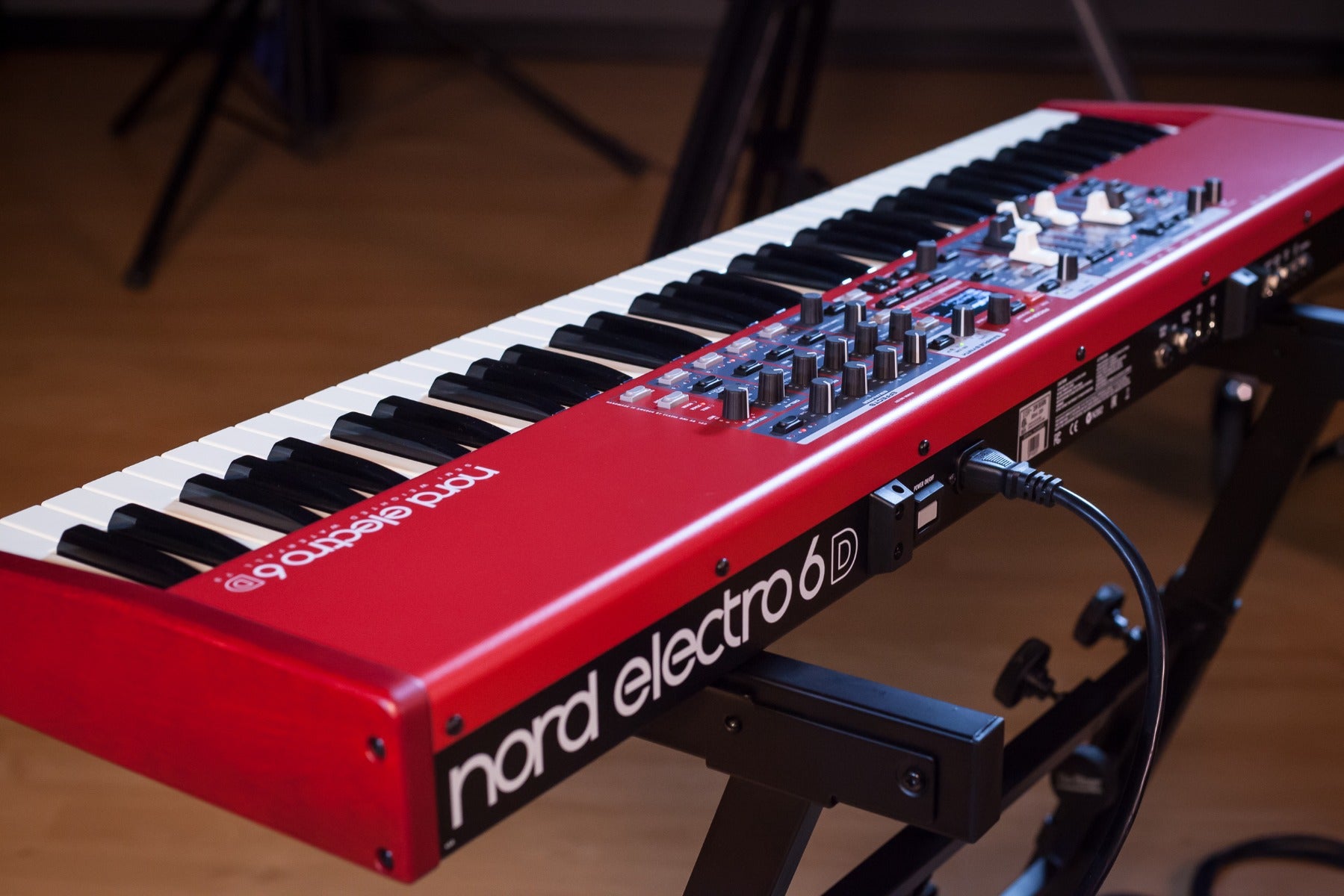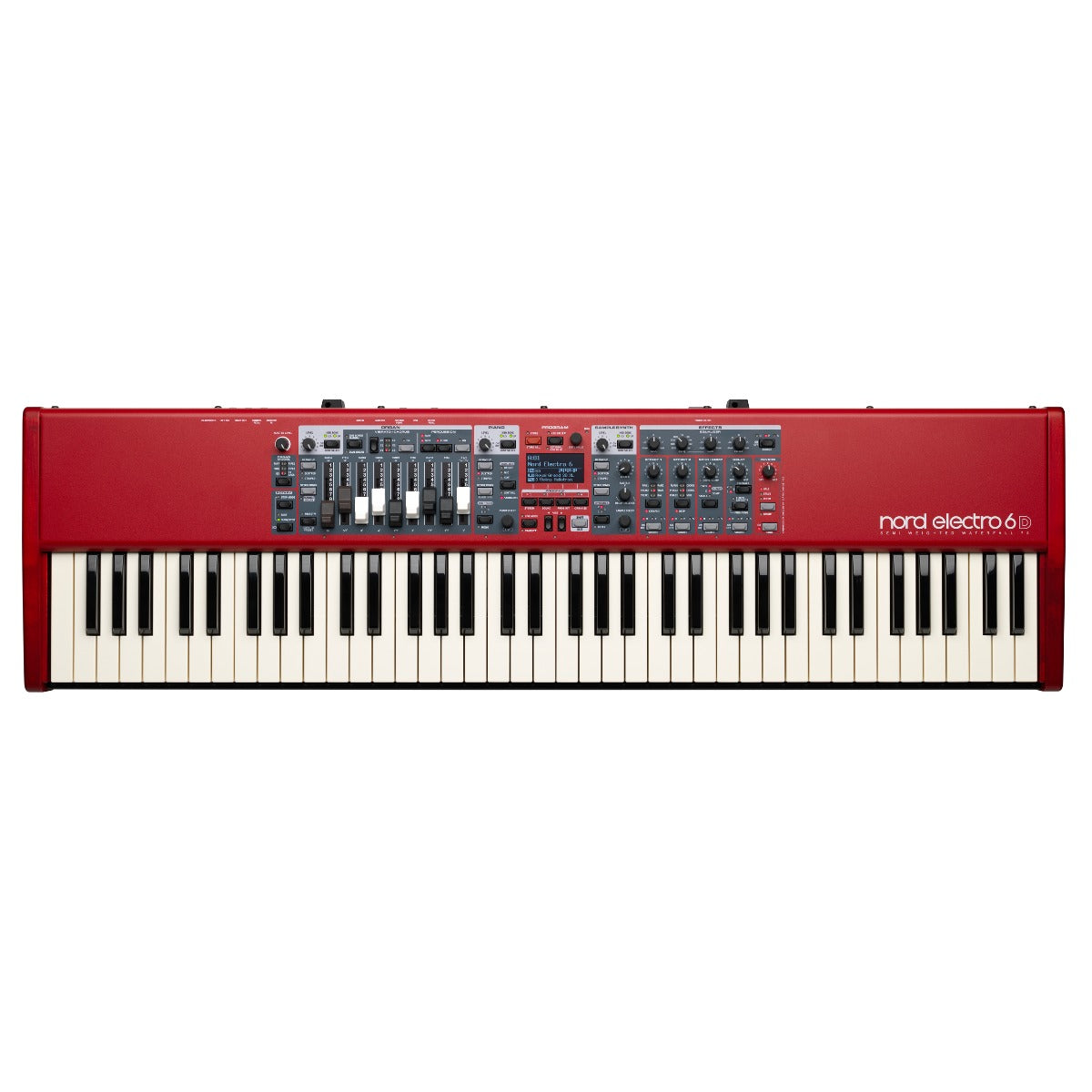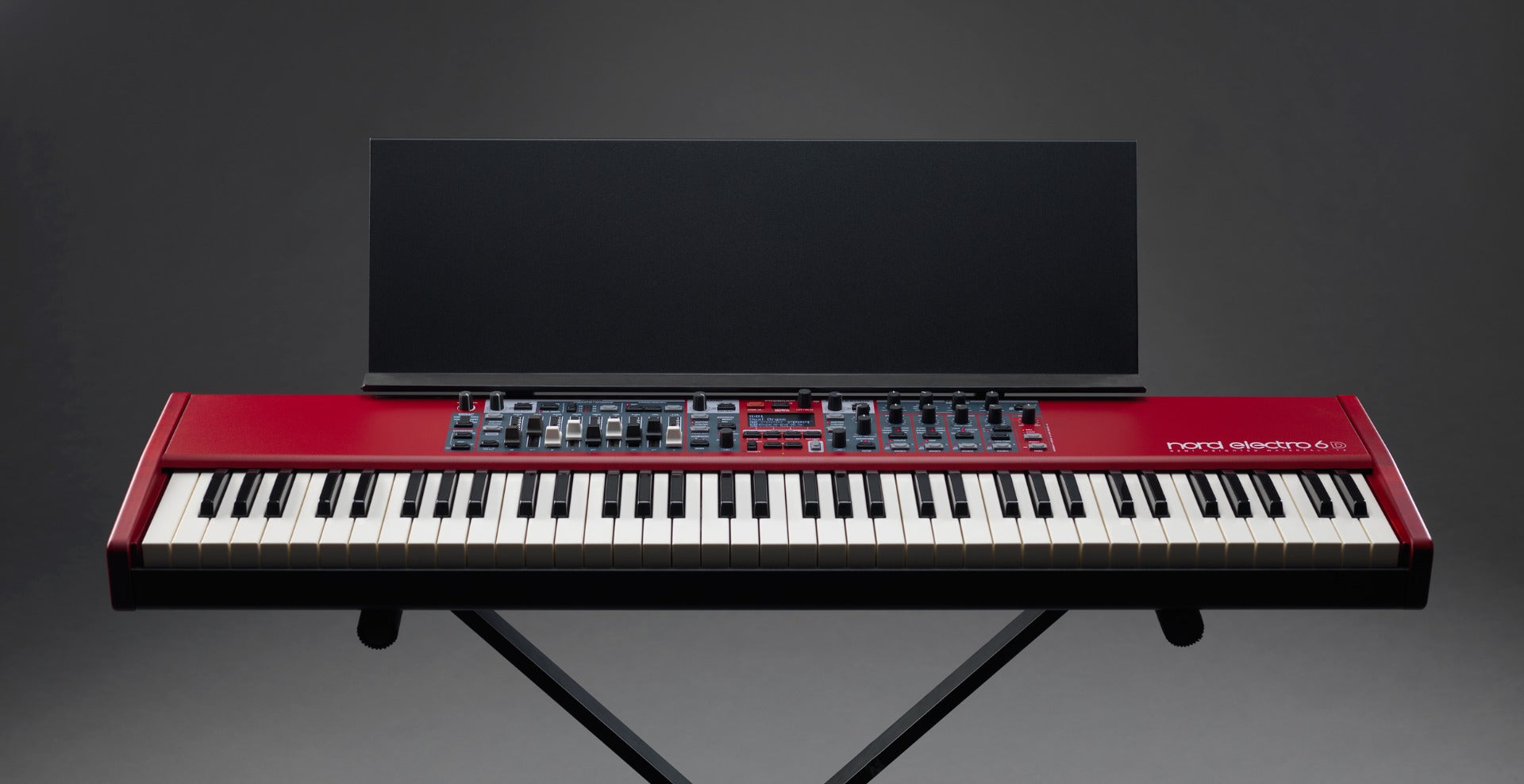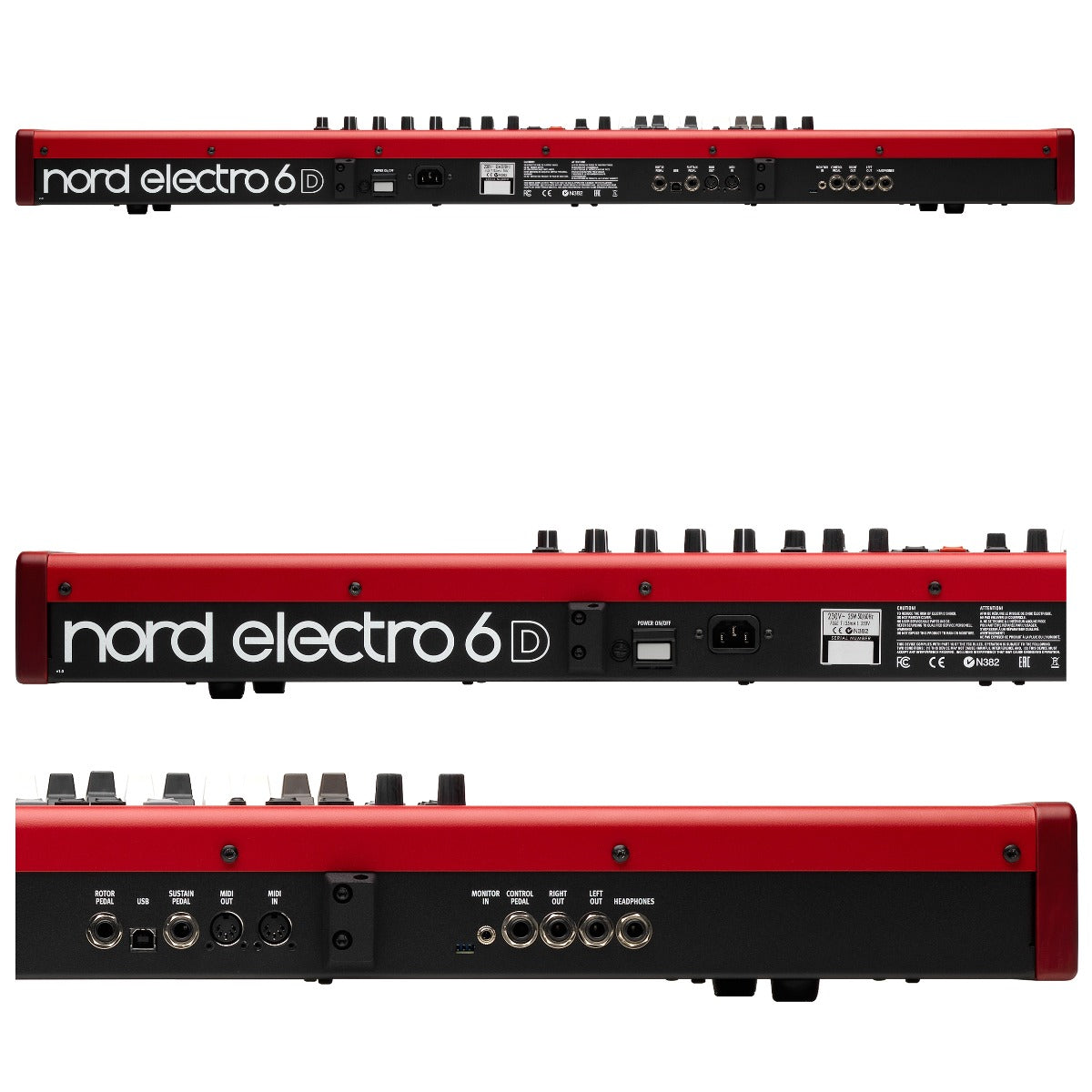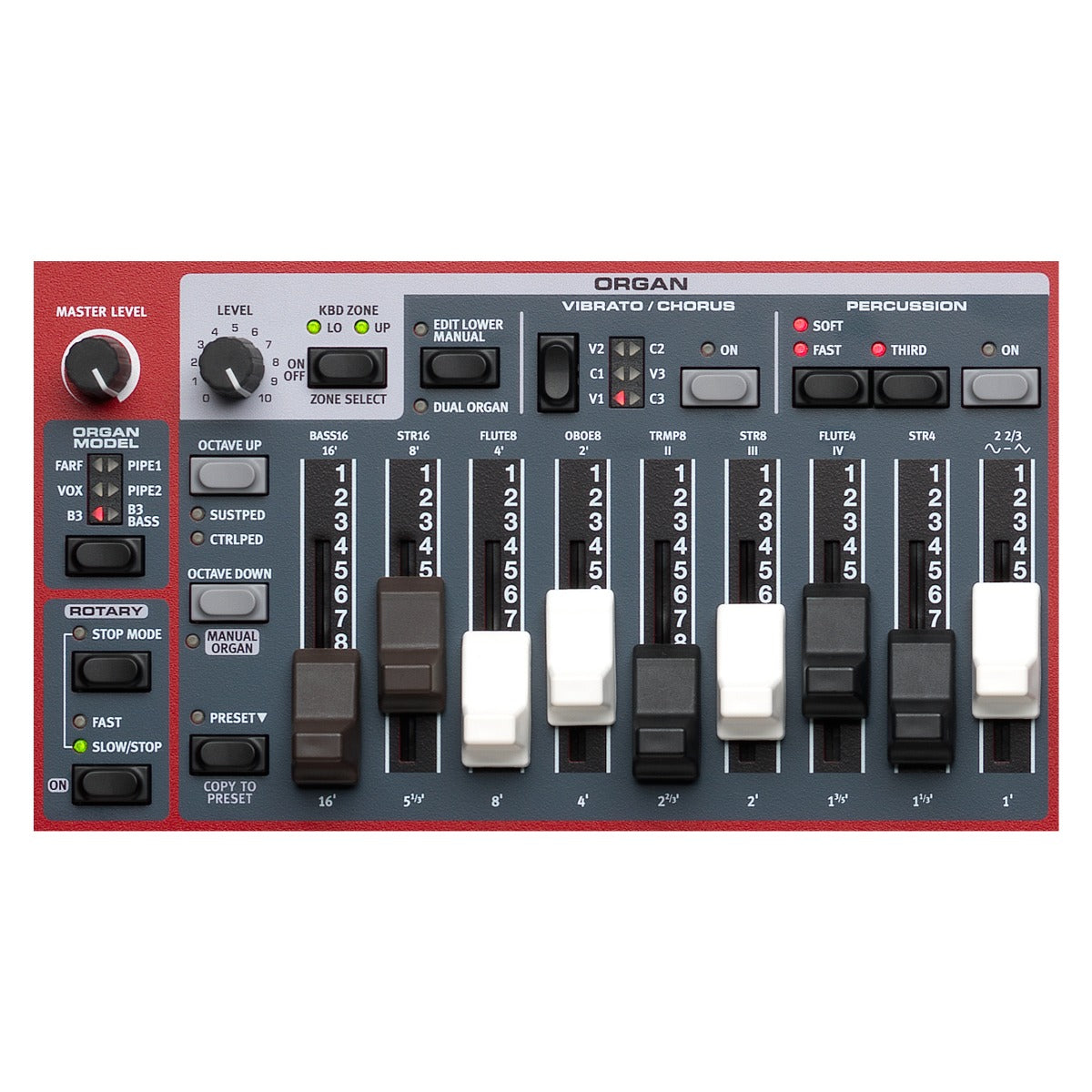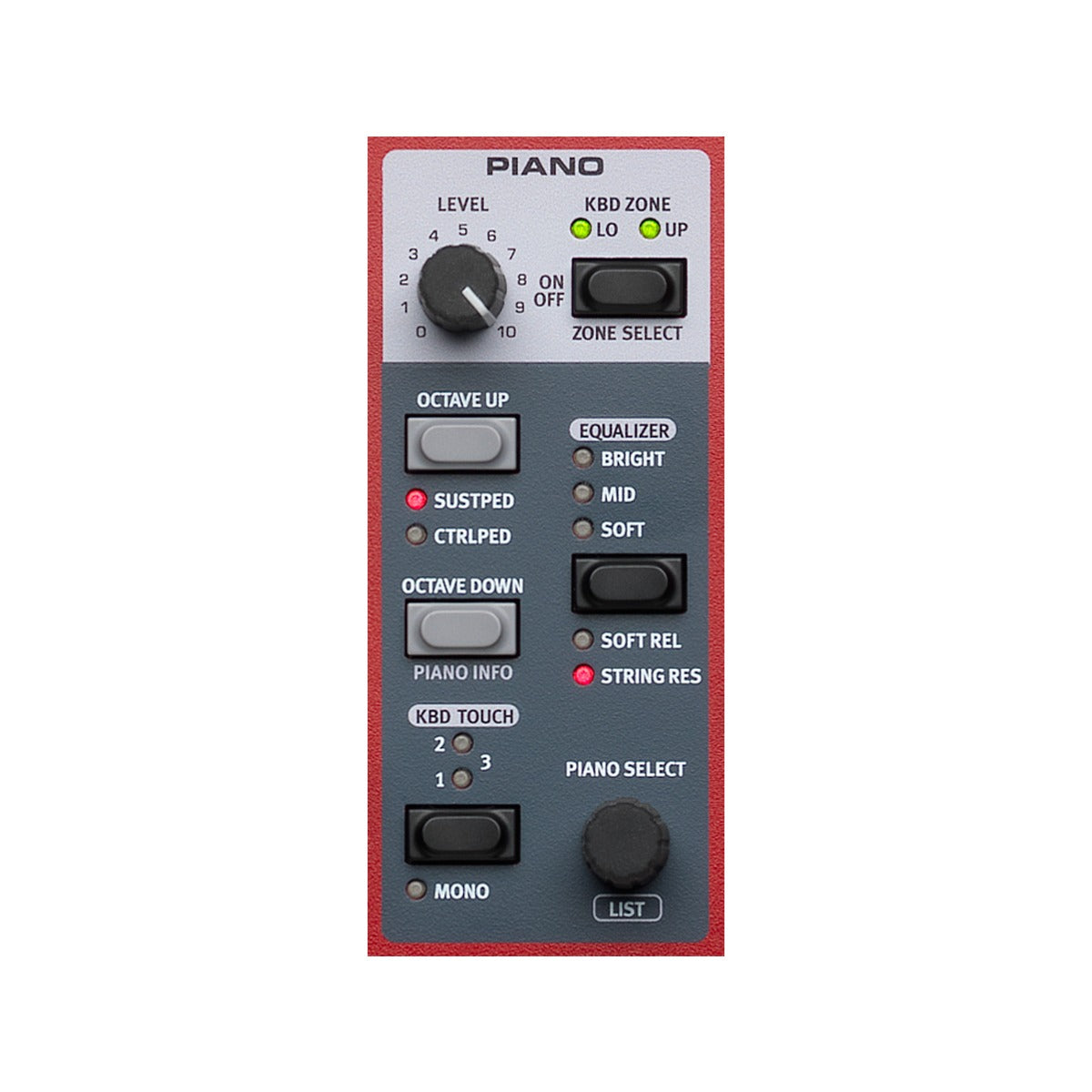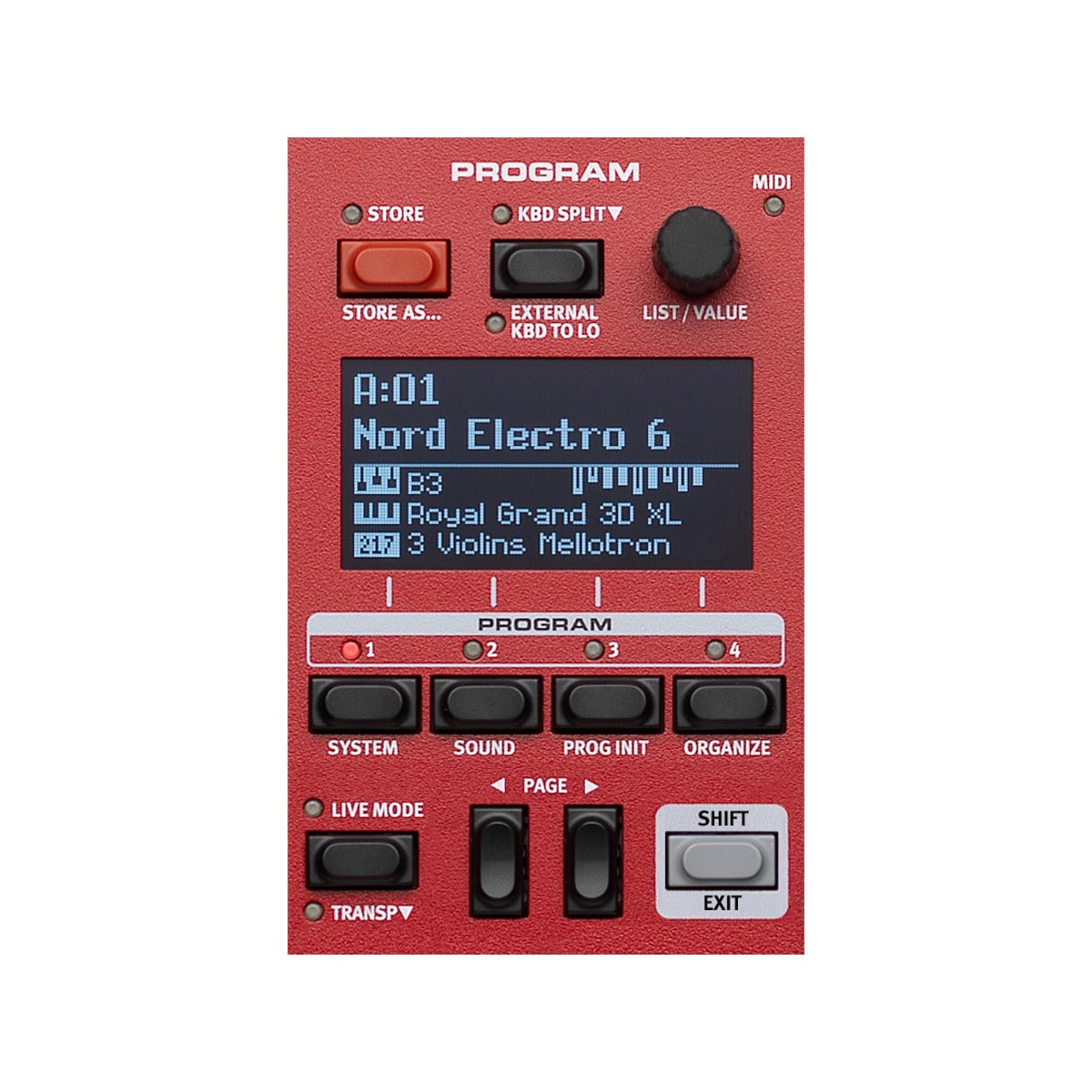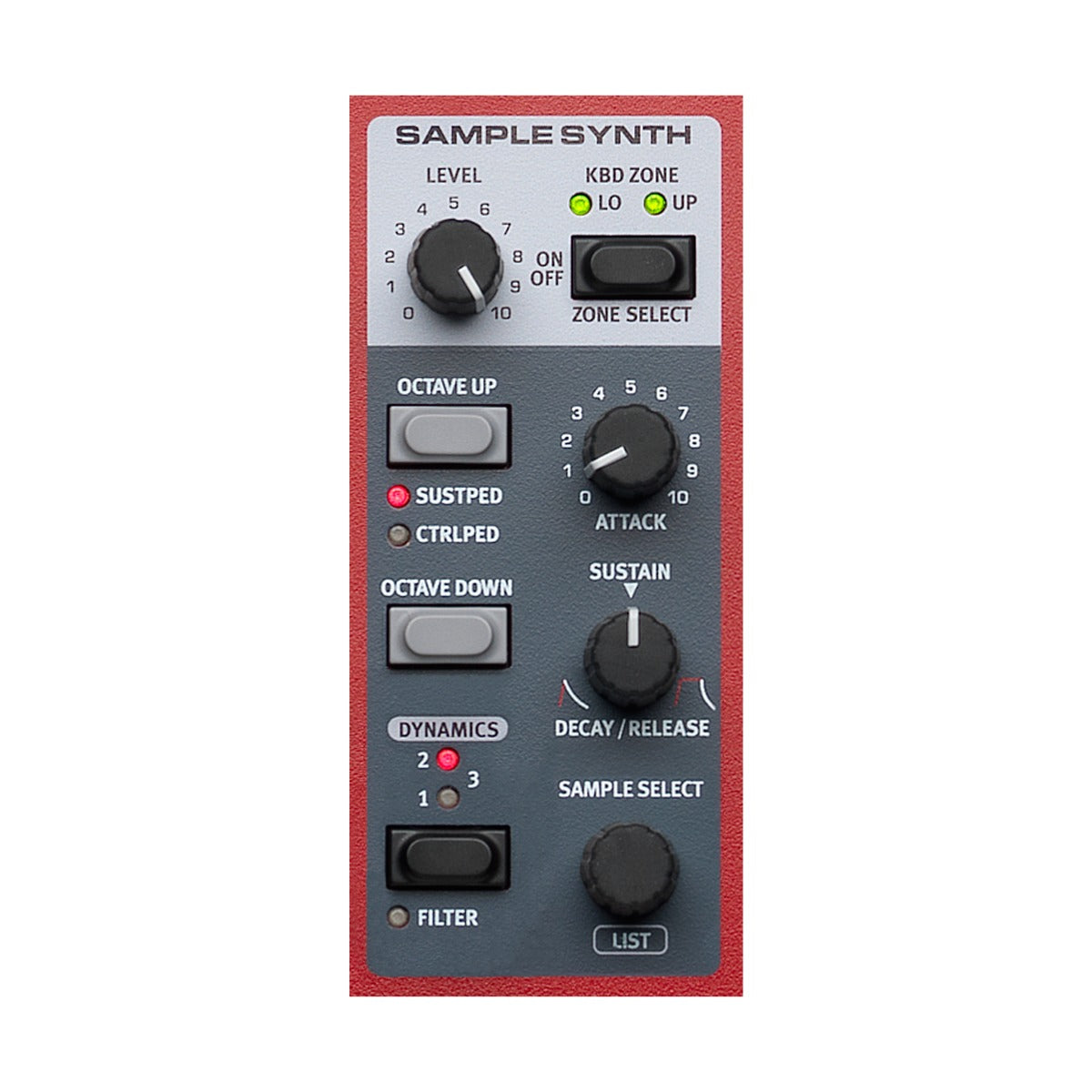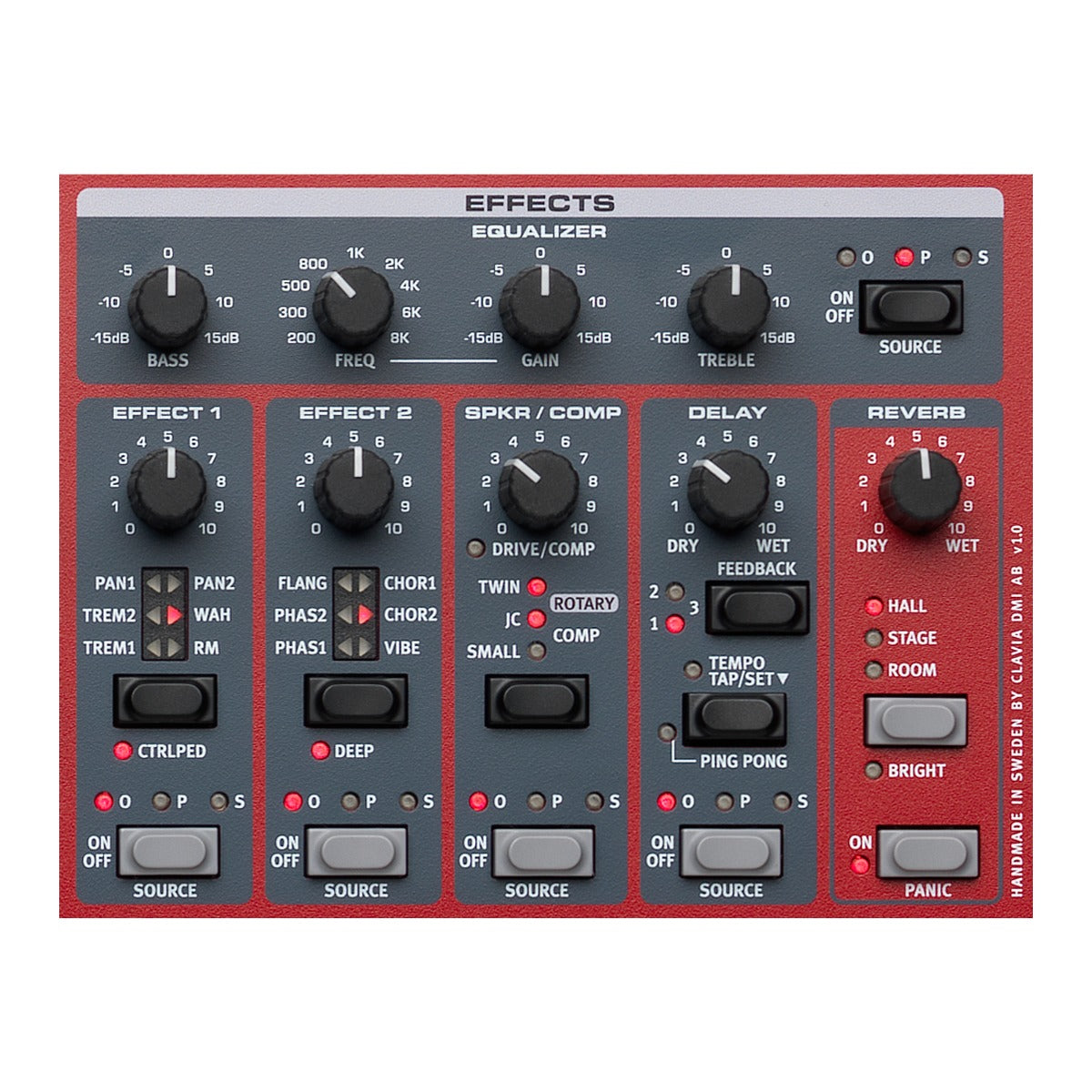 Nord Electro 6D 73 Stage Keyboard BONUS PAK
9 items included
This Kraft Music Bundle Includes
$3,099.99
Regular price
$3,513.73
You Save $413.74
Click on a product to view more details.
The Nord Electro 6 combines award-winning emulations of vintage electro mechanical and acoustic instruments in an ultra-portable package. With 3 independent sound sections, a new streamlined user interface and the addition of Seamless Transitions, Nord is proud to present the most powerful and flexible Electro ever - a refined modern classic.
Semi Weighted Waterfall Keyboard
Greatly expanded polyphony
3 part multi-timbral
Split and Layer all 3 sections with optional Split Point Crossfades
OLED Display for excellent overview
Organize Mode for quickly rearranging programs, sounds and pages
Sympathetic String Resonance
Piano Filters
Expanded memory for Nord Sample Library
B3 Tonewheel, B3 Bass, Vox and Farfisa simulations
2 Pipe Organ models
Dual Organ Mode
Physical Drawbars
Model 122 Vintage Rotary Speaker
Mount for Half-Moon Switch for Rotary Speaker control
Wide range of instantly tweakable high quality effects modelled after classic stomp boxes
Reverb with Bright Mode
Semi Weighted Waterfall Keybed
The Nord Electro 6D 61 and 6D 73 uses Semi-Weighted organ type keys with a rounded "waterfall" tip, brilliant for rapid organ shredding and synthesizer licks, but also plays nice with piano sounds. Key range C-C on Electro 6D 61 and E-E on Electro 6D 73.
Layer and advanced Split functionality
The panel has three independent sound sections; Organ, Piano and Sample Synth that can be used simultaneously as a layer or a split. It features 6 Split Points and the new Split Point Crossfade functionality introduced with the Stage 3 for smooth transitions between two split zones. Choose from 3 different crossfade widths (Small, Large or Off) as indicated by different LED colors.
Refined Program Section
The new streamlined Program section features a handy Organize mode including Copy/Paste and Move functionality for quickly arranging your Programs to your desired order. A new Page View lets you easily sort and organize pages as a song list.
Organ Section
The Nord Electro 6 features the award-winning Nord C2D Organ simulations of B3 Tonewheel, B3 Bass and Vintage Transistor Organs plus two Pipe Organ models. Each model sounds extremely authentic and provides you with enough setting and flexability to dial in that exact organ sound you are looking for.
Dual Organ Mode
The dedicated new Dual Organ mode provides quick access to dual manual setups and offers great overview and control of the drawbar settings for both the Lower and Upper manual.
Vintage Rotary Speaker Simulation
The Nord Electro 6 has the latest generation of our vintage 122 Rotary Speaker simulation adding an essential character to a live organ performance and features Slow, Fast and Stop mode as well as a Drive control. The Electro 6D 61 and 73 support the Nord Half-moon Switch (optional accessory).
Physical Drawbars
The Electro 6D 61 and 73 feature Physical Drawbars offering ultimate hands-on experience for the dedicated organ players. The Electro 6 HP features Digital LED Drawbars, offering excellent overview over current settings.
Piano section
The Piano section has a wide selection of acoustic, electric and digital pianos from the exclusive Nord Piano Library. Now with expanded memory, you can up load even more piano models using the Nord Sound Manager. Nord's state-of-the-art sampling techniques capture the extraordinary nuances and real character of the source instruments and unique 'Advanced String Resonance' delivers breathtaking realism and an unsurpassed level of expressiveness.
Sample Synth Section
The Sample Synth Section contains a broad selection of high quality sounds from the Nord Sample Library 3.0 including the exclusively licensed sounds of the legendary Mellotron and Chamberlin. The Sample Synth Section of Electro 6 also has expanded memory and extended polyphony so you can take full advantage of all the sounds the Nord Sample Library has to offer.
Effect Section
The powerful Effect section features a wide range of instantly tweakable high quality effects modelled after classic stomp boxes. All effects are stereo and can be assigned freely to the Organ, Piano or Synth sections. The effects section features high quality Reverbs, Delays, Tremolo, Wahs, Phasers, Choruses, Flanger, and more.
SKU
NOR-NELECTRO6D73BP
Vendor
Nord
Built In Speakers
No
Drawbar Sets
1 Set
Drawbar Style
Physical
Included From Manufacturer
Power Cable
Keys Weighted
Semi-Weighted
Number of Keys
73
Midi
In, Out, and USB
Mpn
AMS-NELECTRO6D-73
Finish
Red
Half Moon Switch Input
Yes
Key Action
Velocity sensitive Semi Weighted Waterfall keyboard
Layer Feature
Yes
Leslie Output
None
Number of MIDI Control Zones
1
Organ Models
Tonewheel;Transistor;Pipe
Pedal Board Input
5-Pin MIDI In
Pedal Drawbars
No
Product Weight
20.28 lbs
Reverse Key Presets
No
Rotary Simulation
Yes
Split Feature
Yes
Transpose Feature
Yes
USB Port (to Host)
MIDI;System Updates;File Transfer;Editor/Librarian/Patch Manager
Voices of Polyphony
40-60 Voices polyphony for Piano Library sounds.
15 Voice polyphony for Sample Library sounds.
Width
42"
Depth
3.8"
Height
11.7"
Nord USA Limited Warranty
This product has been manufactured by Nord and is warranted free from defects in materials or workmanship for the period of one year from the date of purchase by the original owner.
Ground shipping is FREE for all orders $99 and up.