Skip product carousel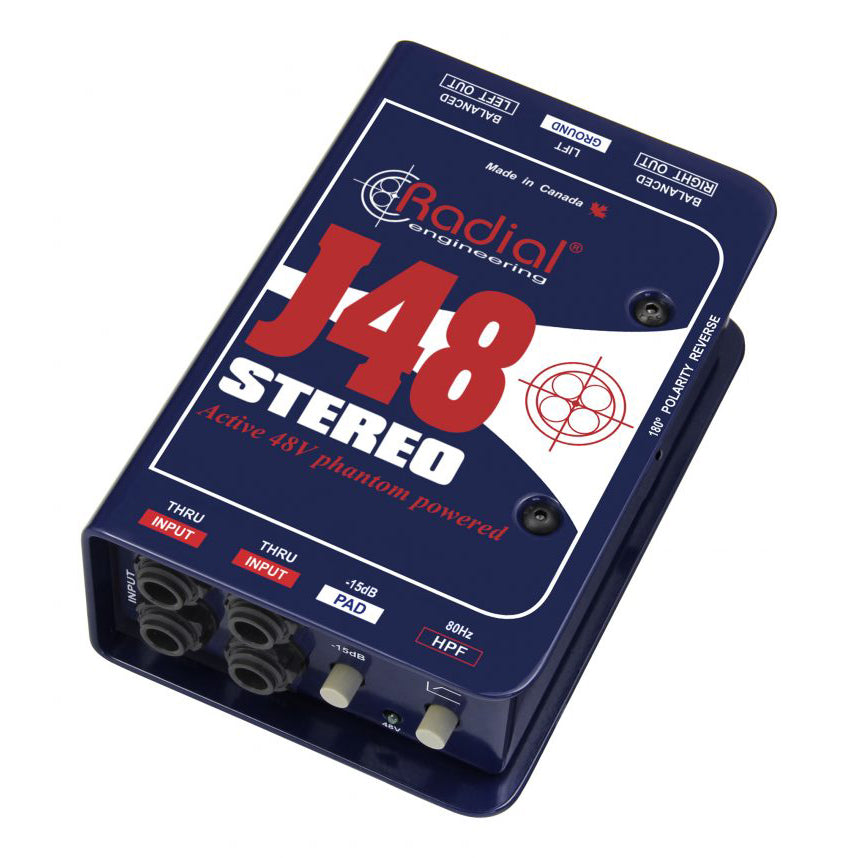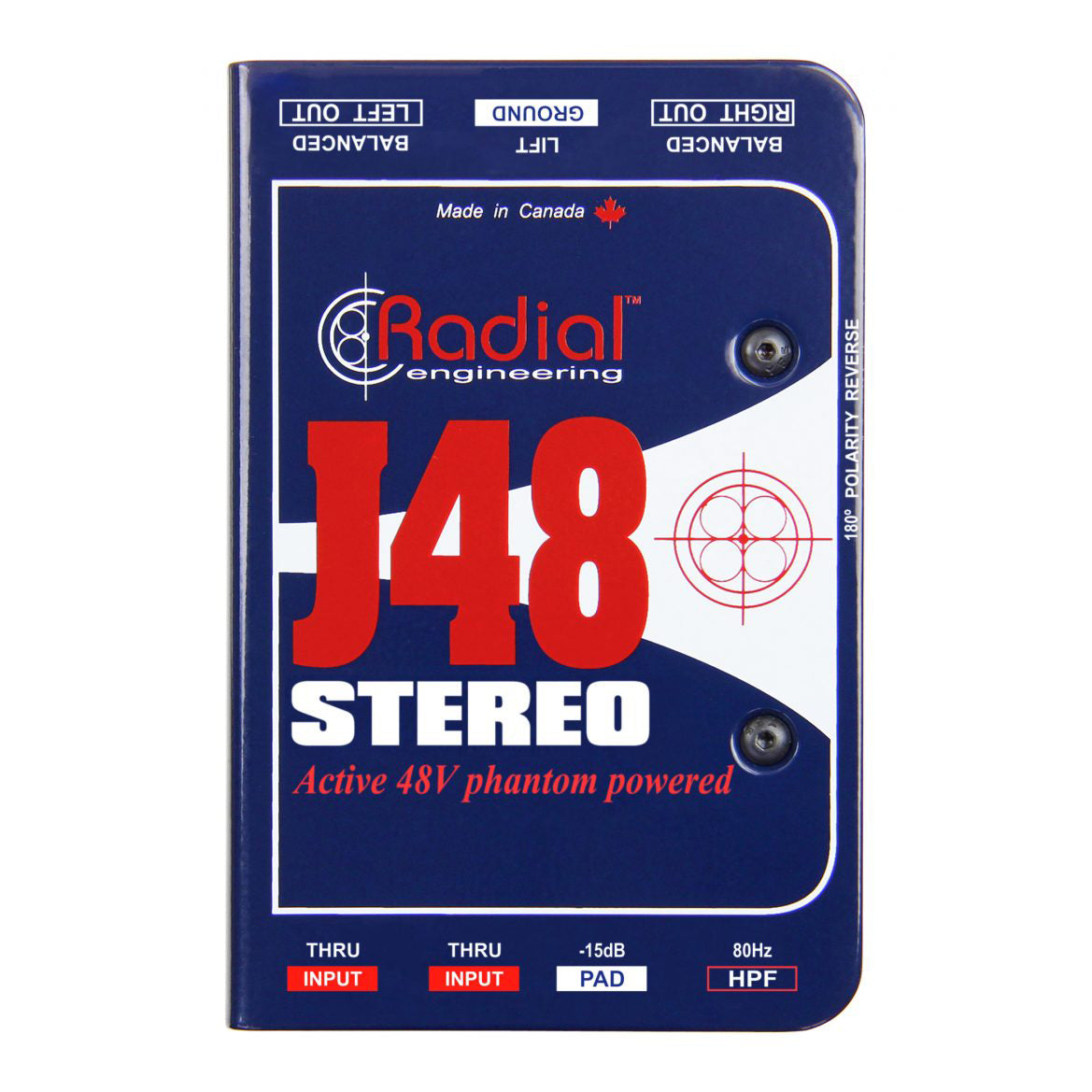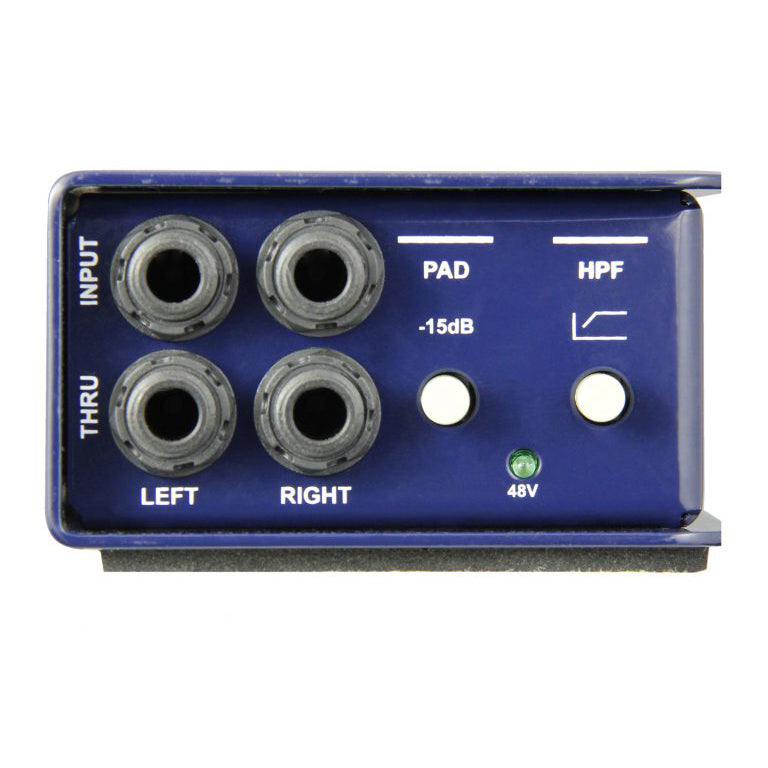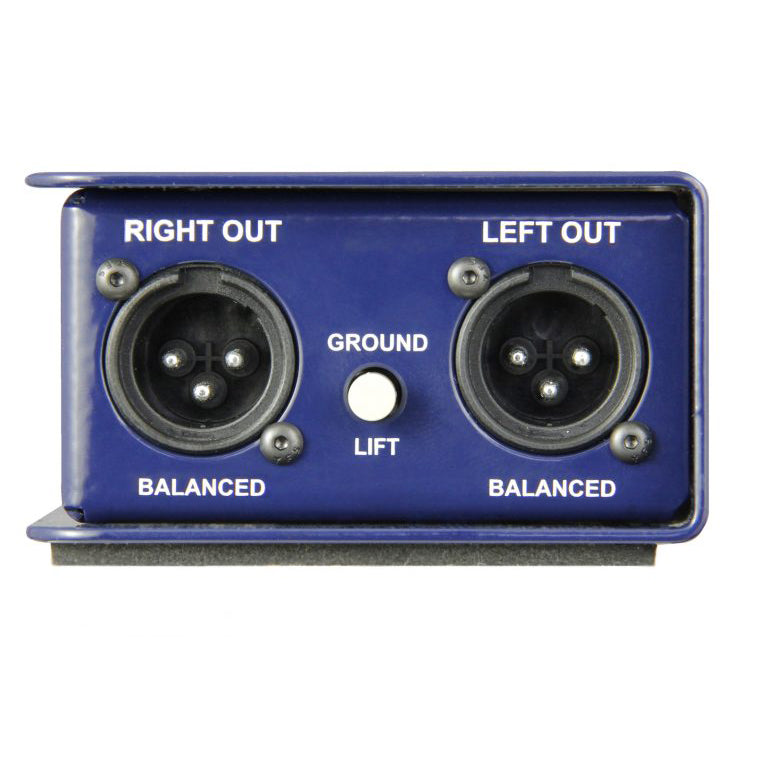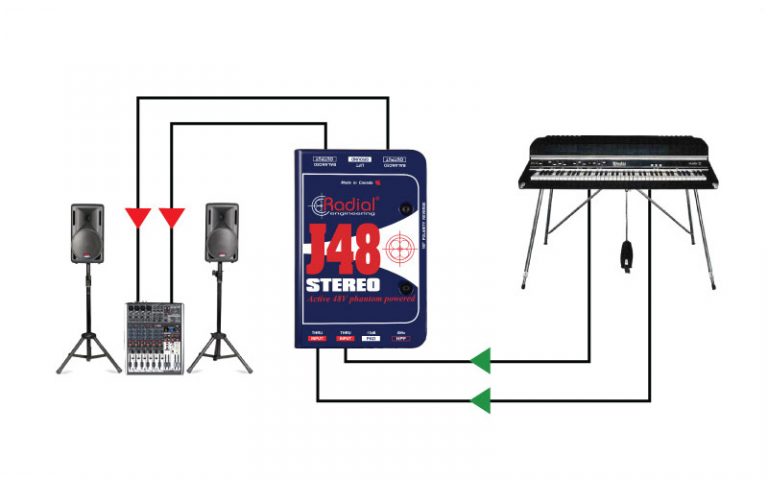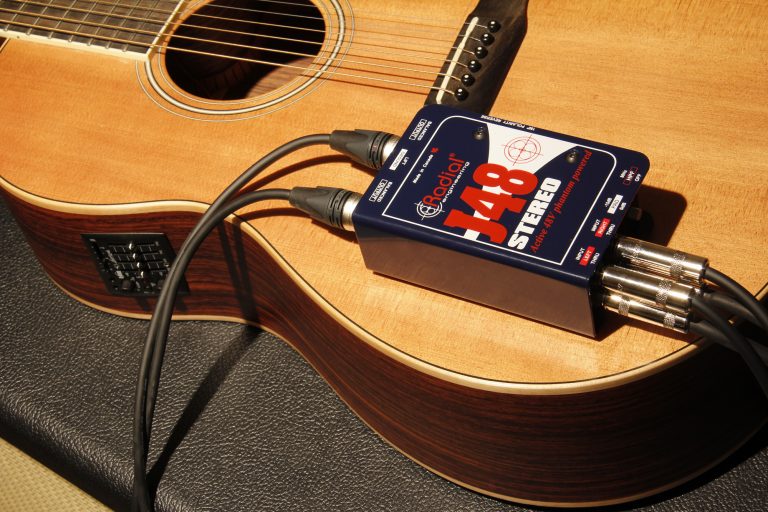 Radial J48 Stereo Active DI Box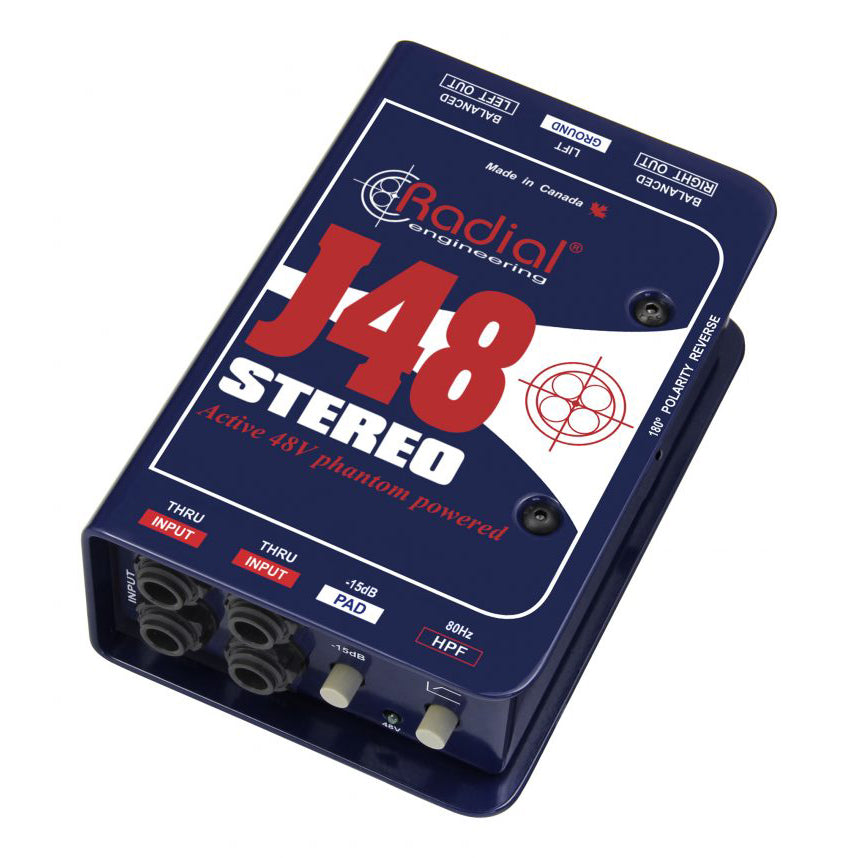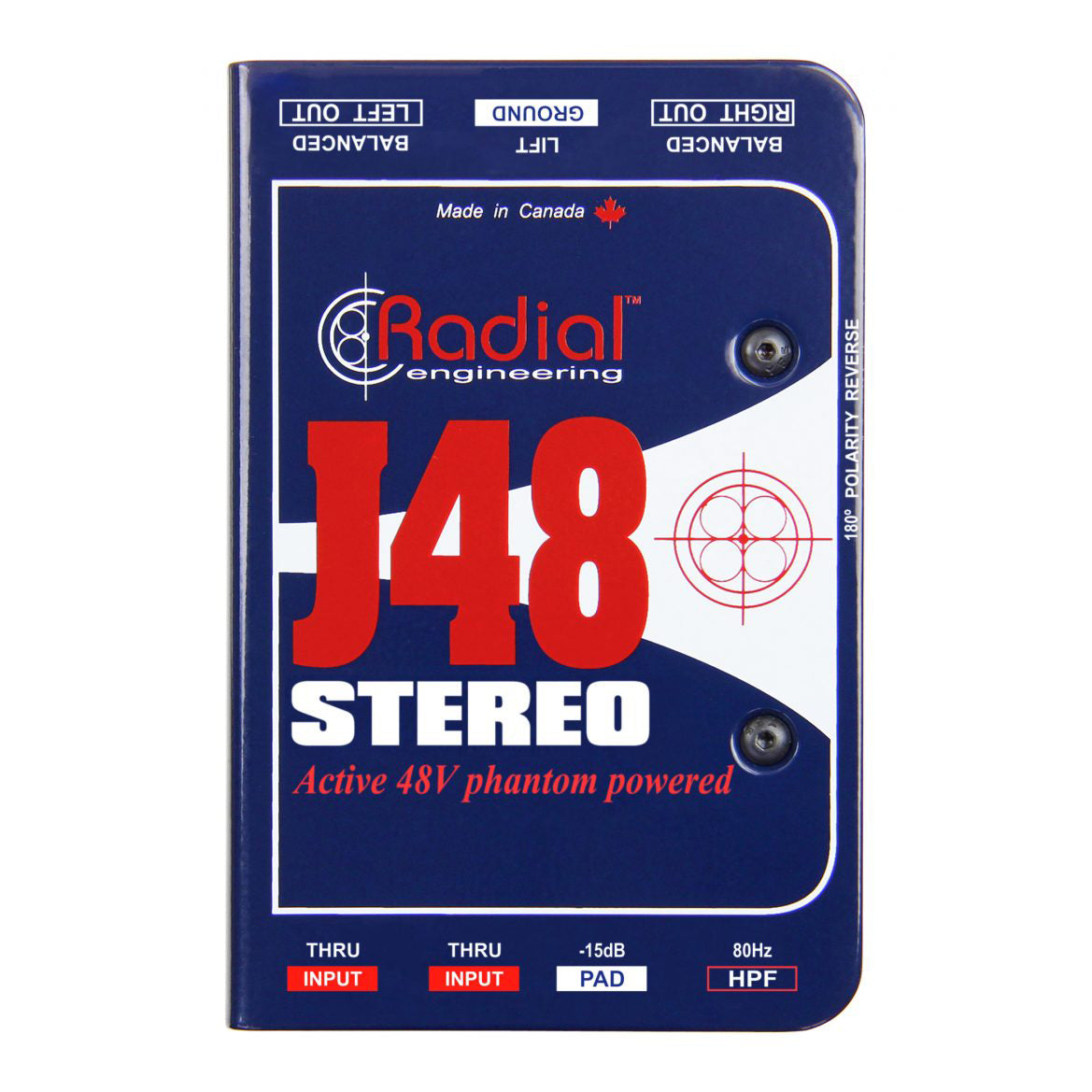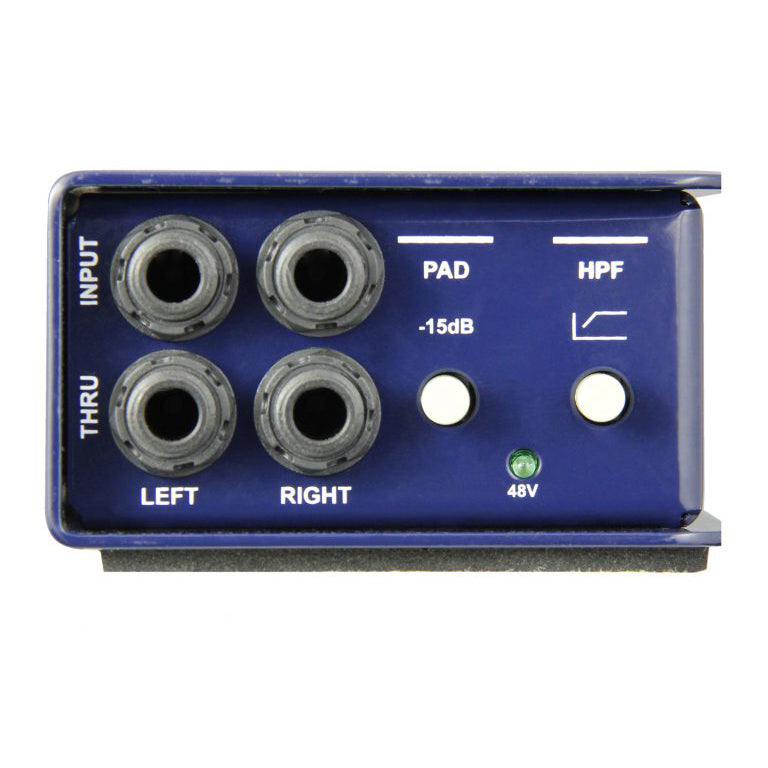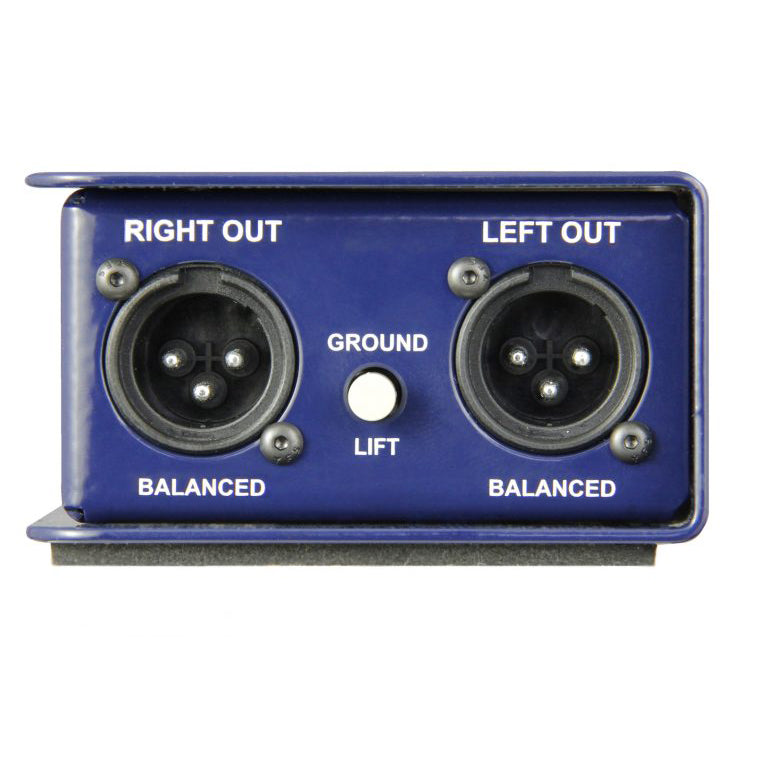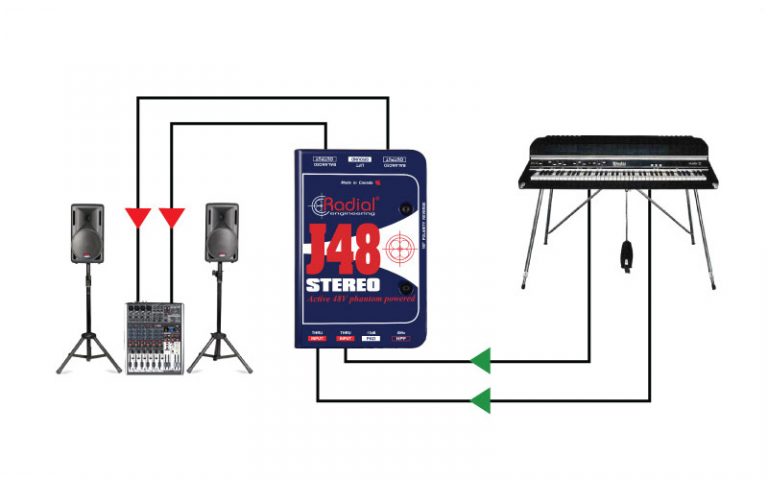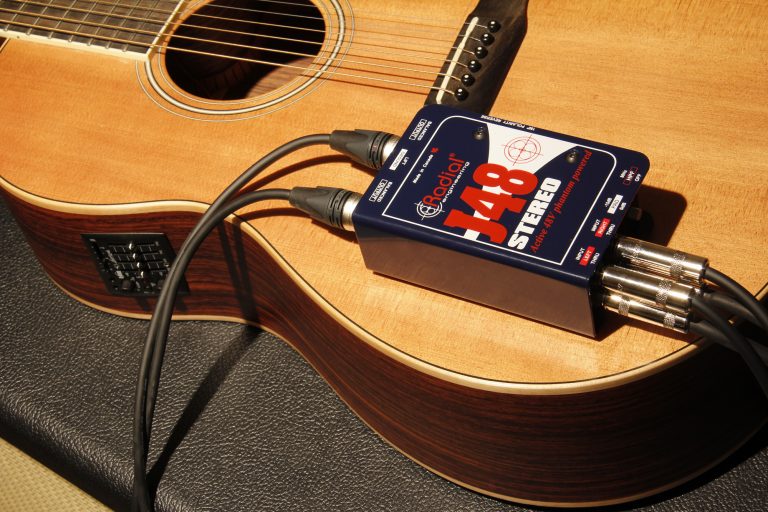 Radial J48 Stereo Active DI Box
Higher voltage, higher headroom
Most battery-powered instruments and stereo keyboards will produce as much as 7 Volts when played at maximum volume, which can easily overload typical active direct boxes which have are only able to handle about 3 Volts. The J48 Stereo uses a unique switching power supply that raises the internal rail voltage so it can handle up to an incredible 9 Volts, resulting in improved signal handling and greater headroom. This additional headroom significantly reduces distortion of all types, allowing the natural tone and character of the instrument to shine through. The J48 maintains stereo separation between the left and right channels, allowing it to be used on two separate instruments or with stereo sources such as keyboards.
Exceptional headroom & dynamic range
Retains the natural sound of the instrument
Use with stereo sources or multiple instruments
Powered by 48V phantom, no batteries required
SKU
RDL-J48STEREO
MPN
J48
Vendor
Radial
Active Passive
Active
Mixer Channel Filterable
2
Mpn
R800 3002
Number of Channels
2
Audio Inputs
2x 1/4" Input (L+R)
2x 1/4" Thru (L+R)
Audio Outputs
Stereo XLR (L+R)
Radial Limited Warranty
This product comes with a 3-Year Transferable Warranty. This means that if you buy the product and decide to sell it, the warranty can be transferred to the person that buys it from you, thus providing continuous warranty support and added value. If you sell the product, you must provide the buyer with a copy of your original invoice so that he, in turn, may be able to submit this should a warranty claim be required.
The warranty does not cover any consequential or inconsequential damage or any losses. Specifically, if you have a problem due to defect, you must make the arrangements and cover the costs to return the product to Radial with a copy of the original sales invoice and Radial will repair the product and return it to you at its cost.
All warranty claims require a return authorization. Contact the Radial customer service department for details.
As with all typical warranties, only manufacturing defects are covered. Furthermore, parts that are subject to wear and tear such as switches, potentiometers and tubes are not covered under this warranty. This, however, does not mean that these will not be repaired or replaced free of charge. We pride ourselves in supporting the products we sell and will often exchange these parts free of charge pending the age of the device. This decision will be undertaken by RADIAL and in no way obliges the company to perform such tasks.
Ground shipping is FREE for all orders $99 and up.