Skip product carousel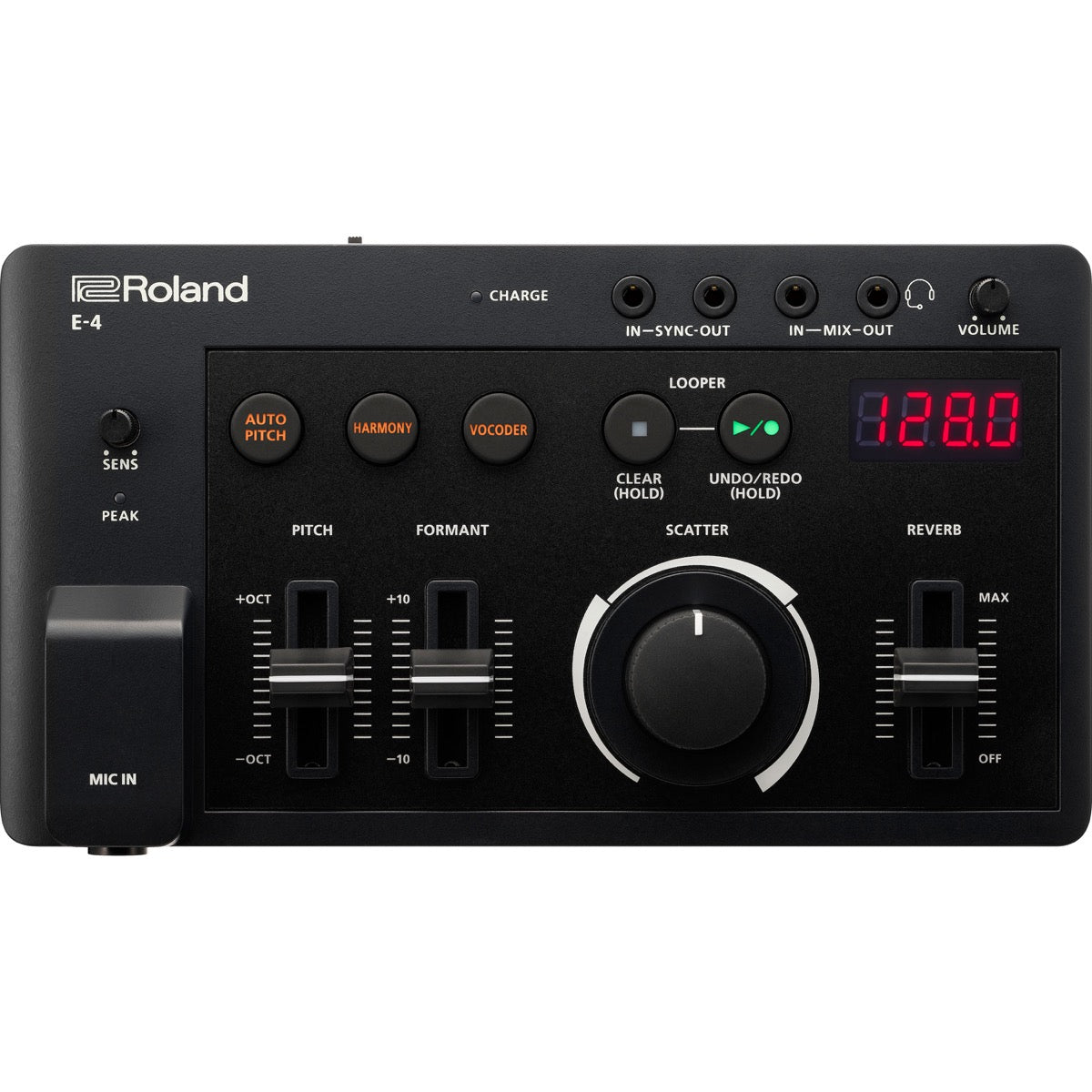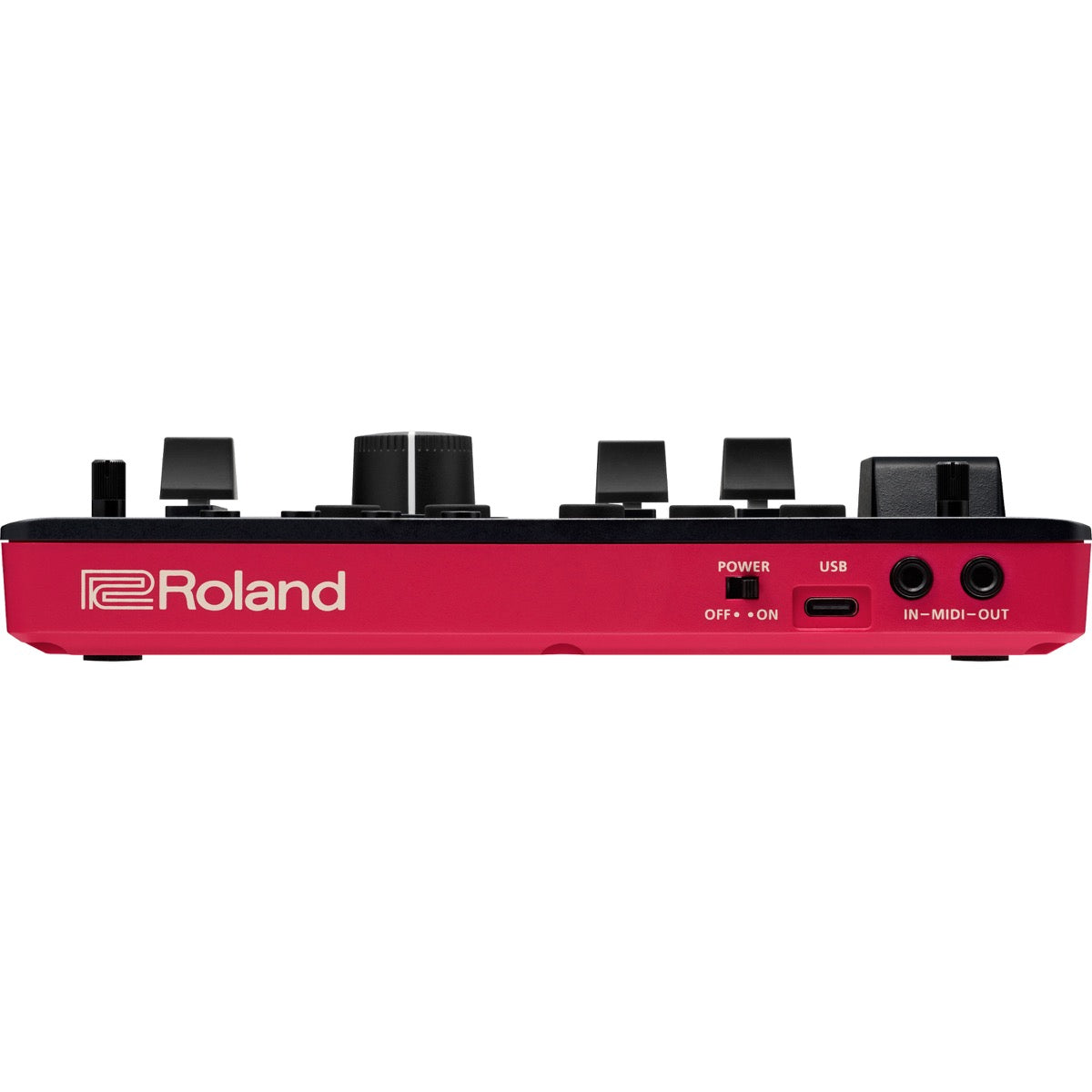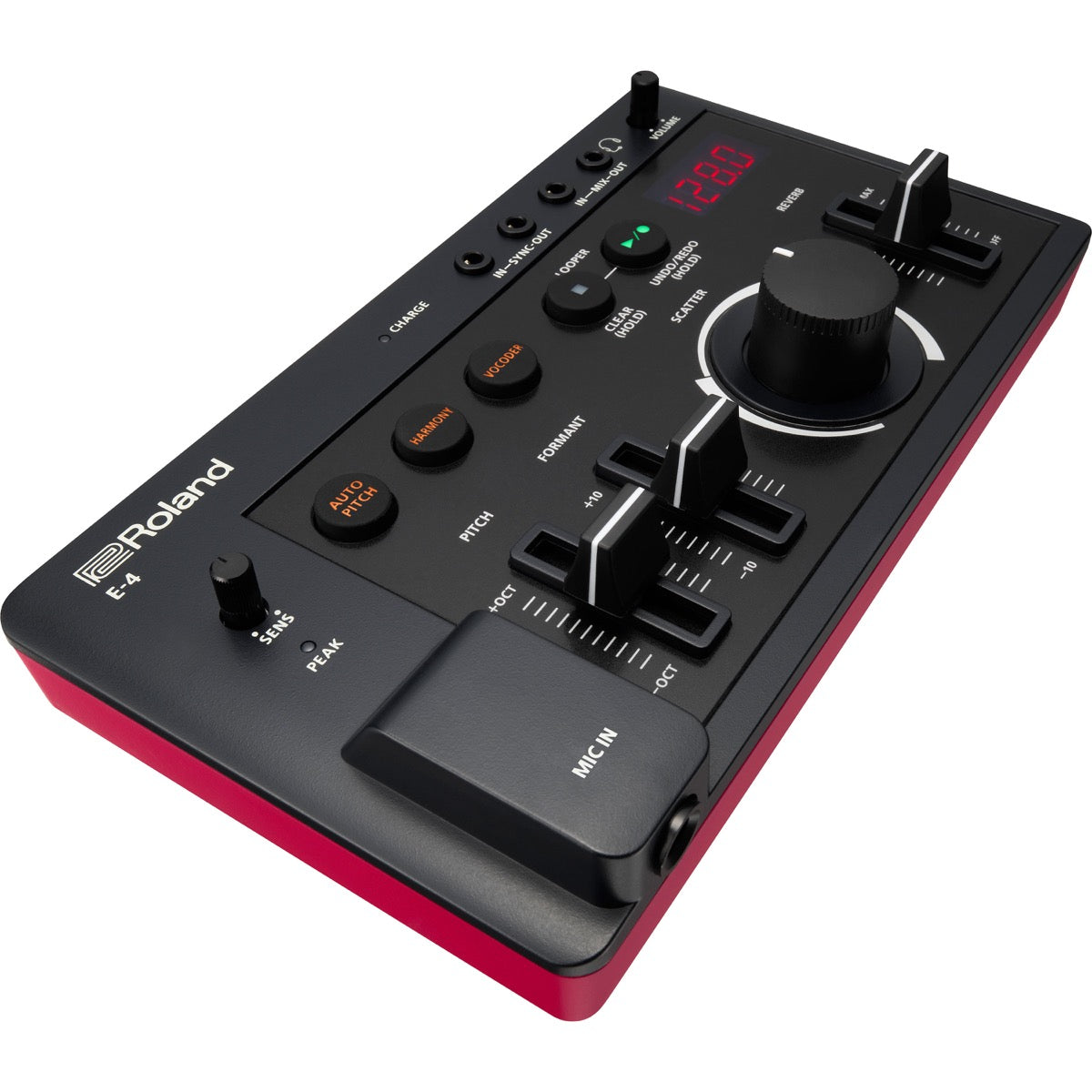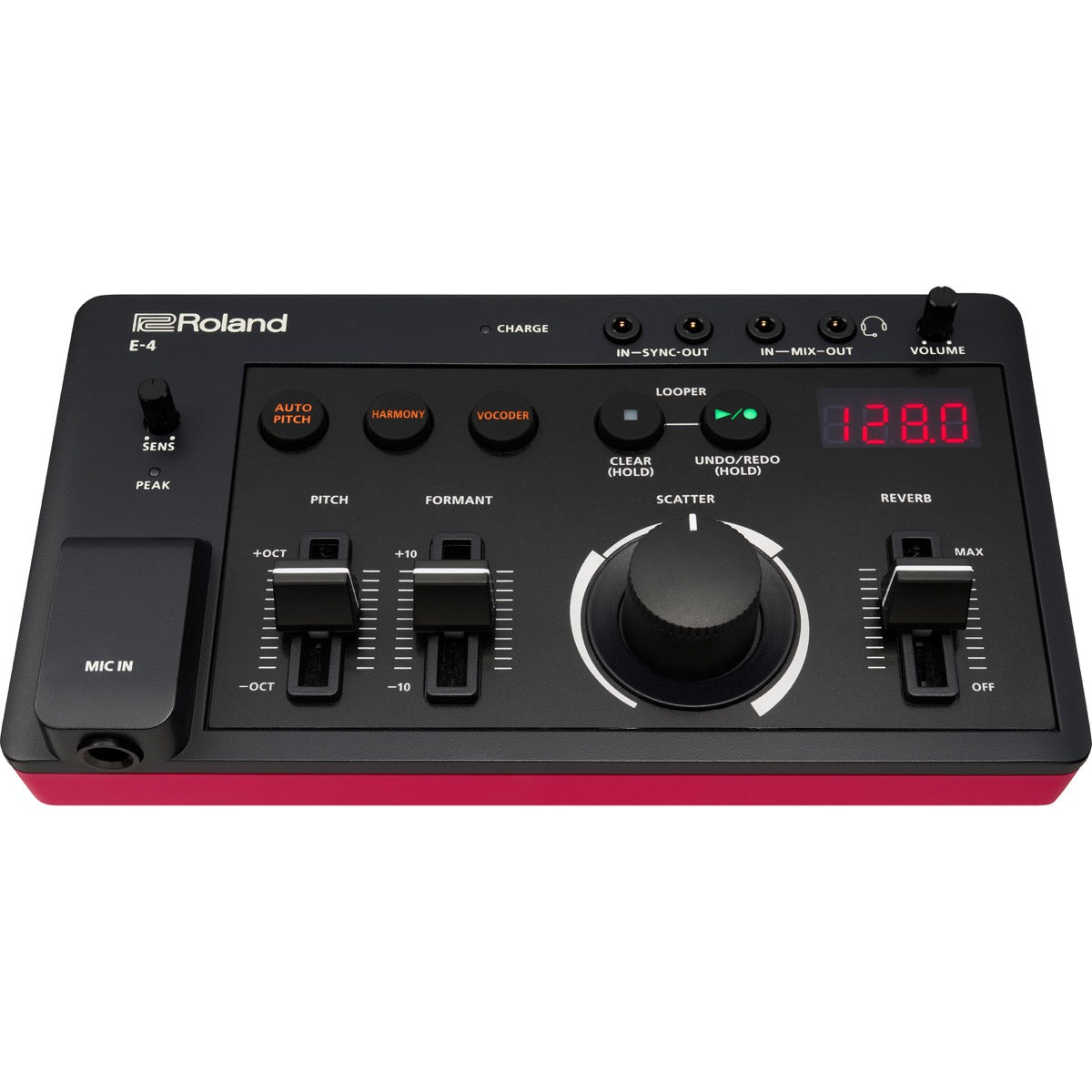 Roland Aira Compact E-4 Voice Tweaker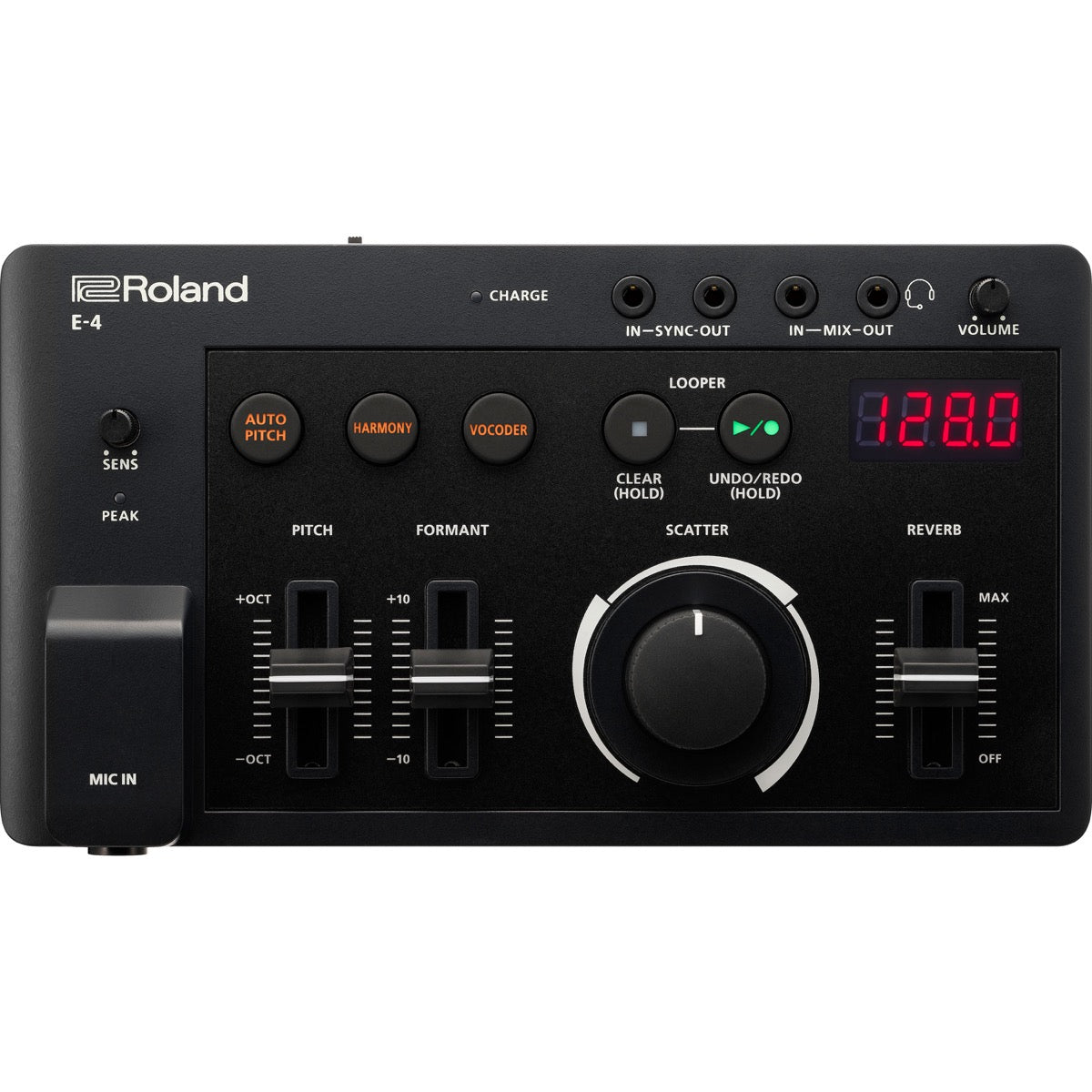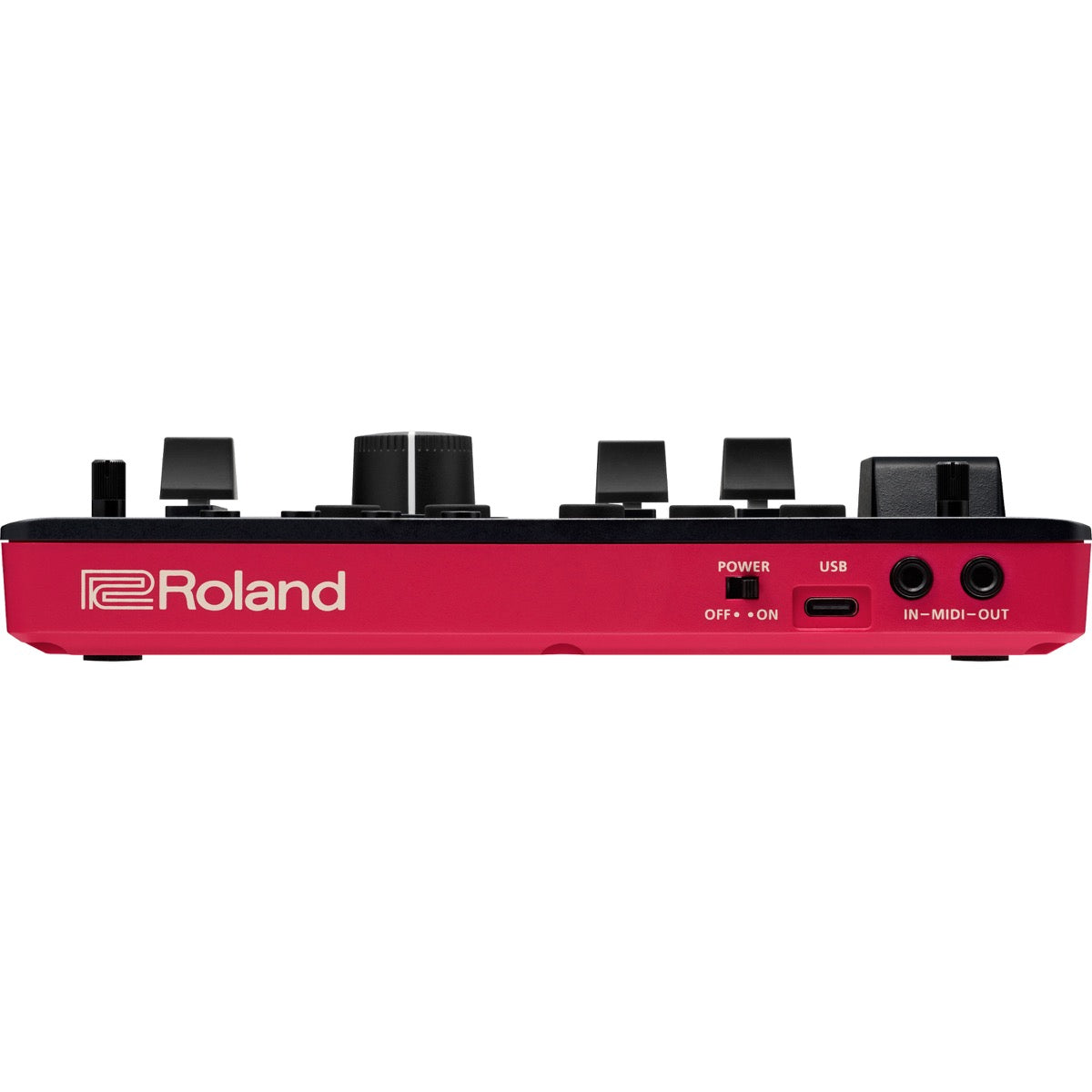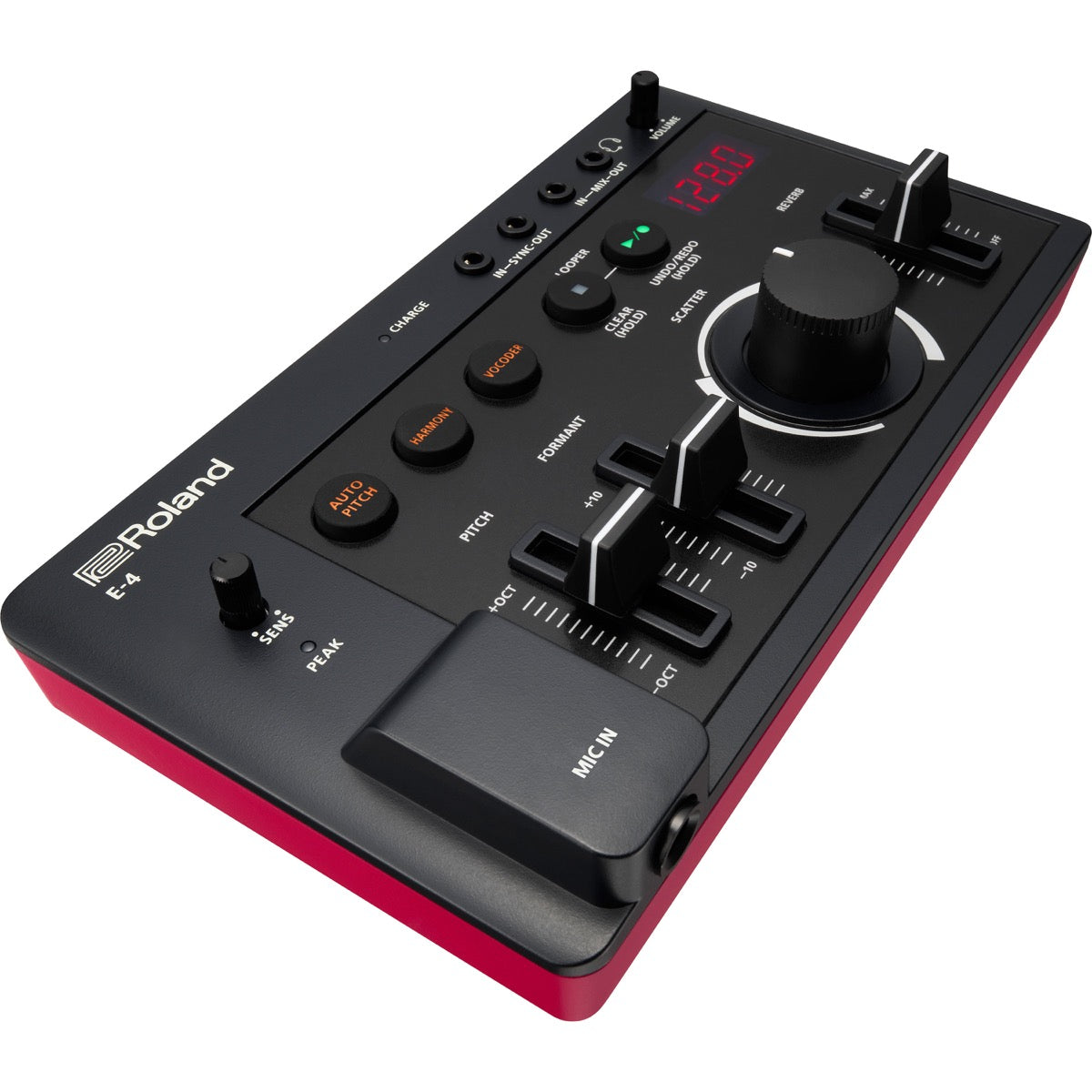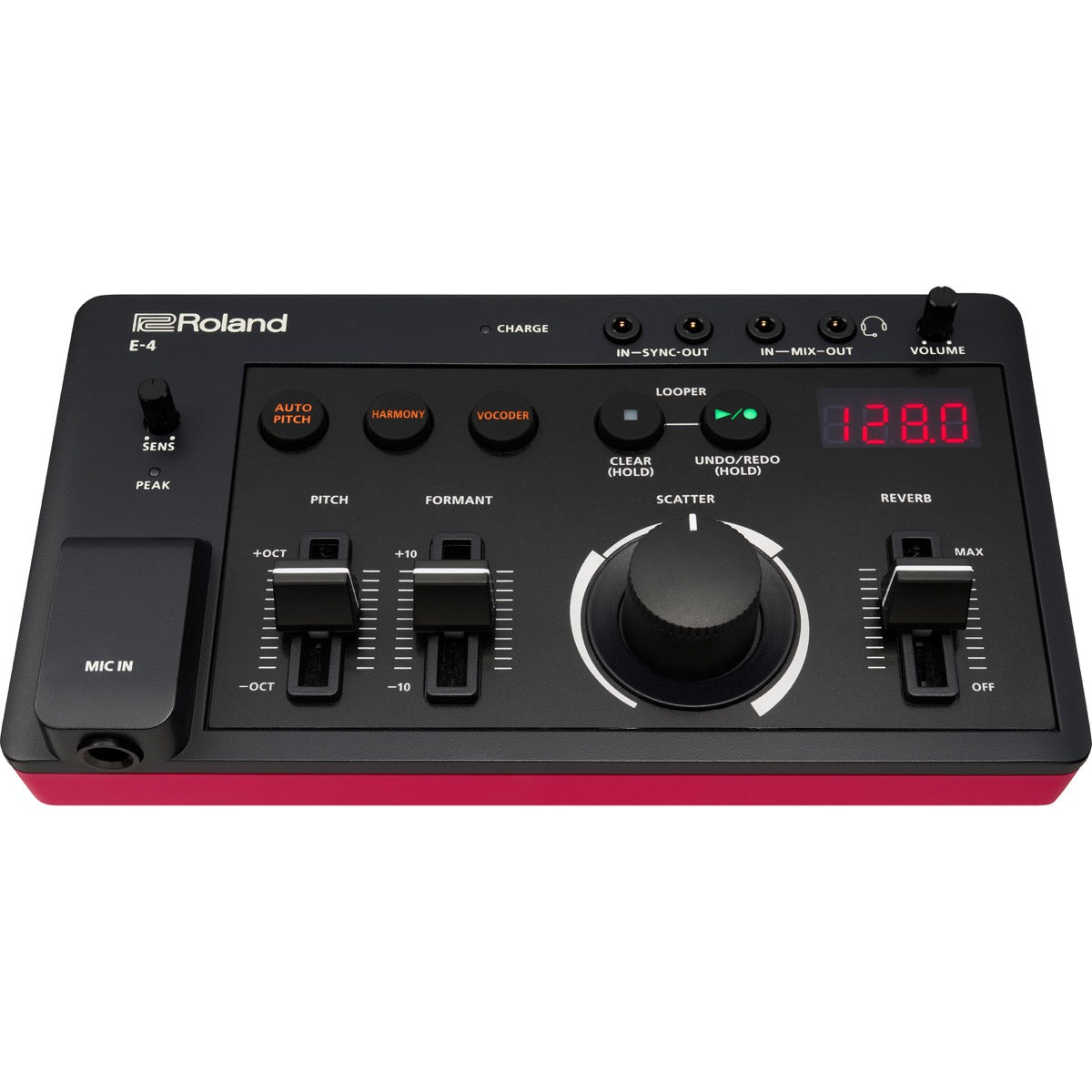 Roland Aira Compact E-4 Voice Tweaker
Roland Aira Compact E-4 Voice Tweaker is an outrageously jammable box of fun that harmonizes, auto-pitches, vocodes, loops and glitches your voice and anything else you feed it. Flip through hands-on controls to manipulate the sound, and chain in Aira Compacts and other electronic instruments and let them ride in perfect sync.
Vocal performance tool with powerful voice transformer effects
Instantly shape the sound with pitch and formant sliders
Advanced vocal effects including Auto Pitch, harmony and vocoder
Dial up unique rhythmic effects with the Scatter knob
Process the sound output with high-quality reverb, echo, tempo delay and chorus effects
Low-cut filter and noise gate to eliminate unwanted sounds
24-second looper with unlimited overdubbing, undo/redo and automatic BPM detection
Supports external MIDI control of pitch, harmony and vocoder functions
1/4" mic input with wide-ranging gain control
Headphones output with support for an inline mic
Comprehensive connectivity with audio, MIDI and sync I/O plus Aira Link
Class-compliant USB-C audio/MIDI interface – no drivers needed
Lithium-ion battery with up to 3.5 hours of operation per charge
Sturdy construction and robust controls
Connect to other Aira Compacts and standard MIDI devices with TRS MIDI cables (sold separately)
Inspiring Roland vocal processing
E-4 combines powerful voice transformer tools and standard vocal effects with a tactile interface that's meant to be played. This lean, mean machine puts a treasure trove of top-quality processing in a go-everywhere gadget that's endlessly enjoyable and amazingly affordable.
Perform with sound
By working E-4's inviting panel, you can go from traditional vocal enhancements to punchy beatboxed grooves to striking alien soundscapes, all in a single performance. Select different sonic shapers, trigger looper controls, cycle through Scatter effects and tweak pitch, formant and more in the flow.
Harmonic explorer
Take your singing to the next level with automatic harmony effects. Set the key and chord voicing on the fly and bring head-turning flair to any song. And with auto pitch, you can dial in everything from subtle tuning fixes to the hard-tuned sounds heard in mainstream pop tracks.
Channel your inner robot
Use direct-access tools to instantly change your vocal gender, conjure sounds from outer space or transform yourself into a mechanical persona – good or evil is up to you. There's also a powerful vocoder, which you can drive from a large pool of onboard synth waveforms, E-4's pitch functions or an external MIDI keyboard for an endless variety of textures.
Loop and Scatter
Turn one voice into an entire orchestra using the 24-second looper. Overdub layer after layer with E-4's effects to create wild, vocal-driven rides. Then slice and dice with the expressive Scatter knob, which chops your sound into colorful bits that you control with a twist.
Link up and go
Connect a handheld mic to the front input for performing, or use a gaming headset or the inline mic on your earbuds to bring fresh vocal fun to your next livestream or podcast. Sync with other Aira Compacts like T-8 Beat Machine and J-6 Chord Synthesizer to expand your range. Or interface with computer DAWs, mobile music apps and hardware instruments via USB-C or MIDI.
Everywhere at once
E-4 creatively accentuates vocals anytime and anywhere. The lithium-ion battery provides up to 3.5 hours of power per charge, and the rugged Roland build will support inspired magic and mayhem for a long, long time.
SKU
ROL-E4
MPN
E-4 Voice Tweaker
Vendor
Roland
Effect Type
Multi-Effects
Included From Manufacturer
USB-C to USB-A cable
Mpn
E-4
Product Unique Features
24-second looper with unlimited overdubbing, undo/redo and automatic BPM detection
Dial up unique rhythmic effects with the Scatter knob
Low-cut filter and noise gate to eliminate unwanted sounds
Control Connections
1/8" sync input
1/8" sync output
1/8" MIDI input
1/8" MIDI output
Effects
Auto pitch
Harmony
Vocoder
Pitch
Formant
Scatter
Reverb
Looper
Audio Inputs
1/4" microphone input
1/8" stereo input
Audio Outputs
1/8" stereo output with support for inline mic
Power Adaptor
Built-in lithium-ion rechargeable battery
Power/charging via USB port
Product Weight
11 oz.
USB Functionality
Recording Interface
Width
7.4375"
Depth
4.25"
Height
1.6875"
Roland Limited Warranty
This product is warranted to be free from defects in material and workmanship under normal use for a period of one (1) year for parts and and ninety (90) days for labor from the date of purchase.
Ground shipping is FREE for all orders $99 and up.