Skip product carousel
Instant Rebate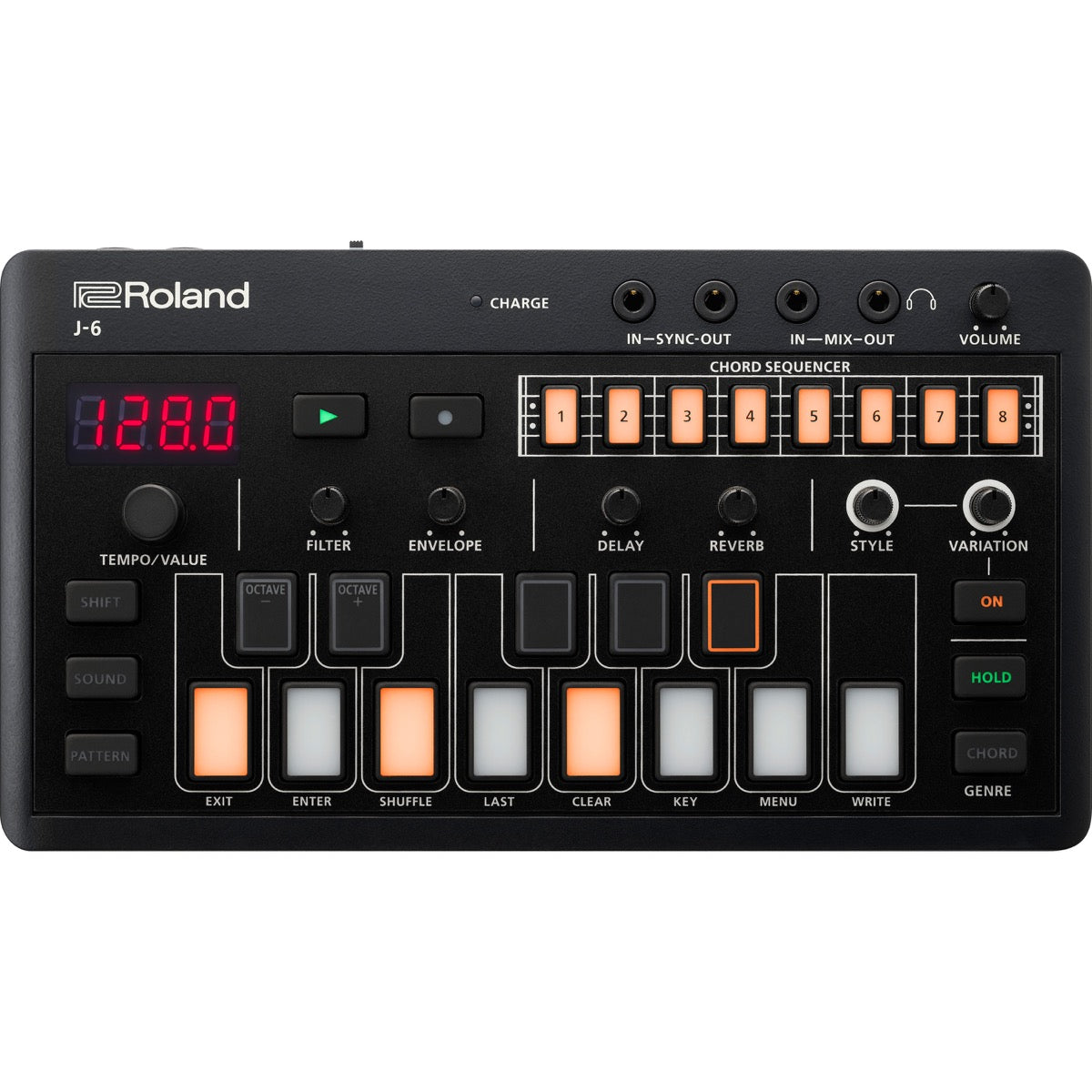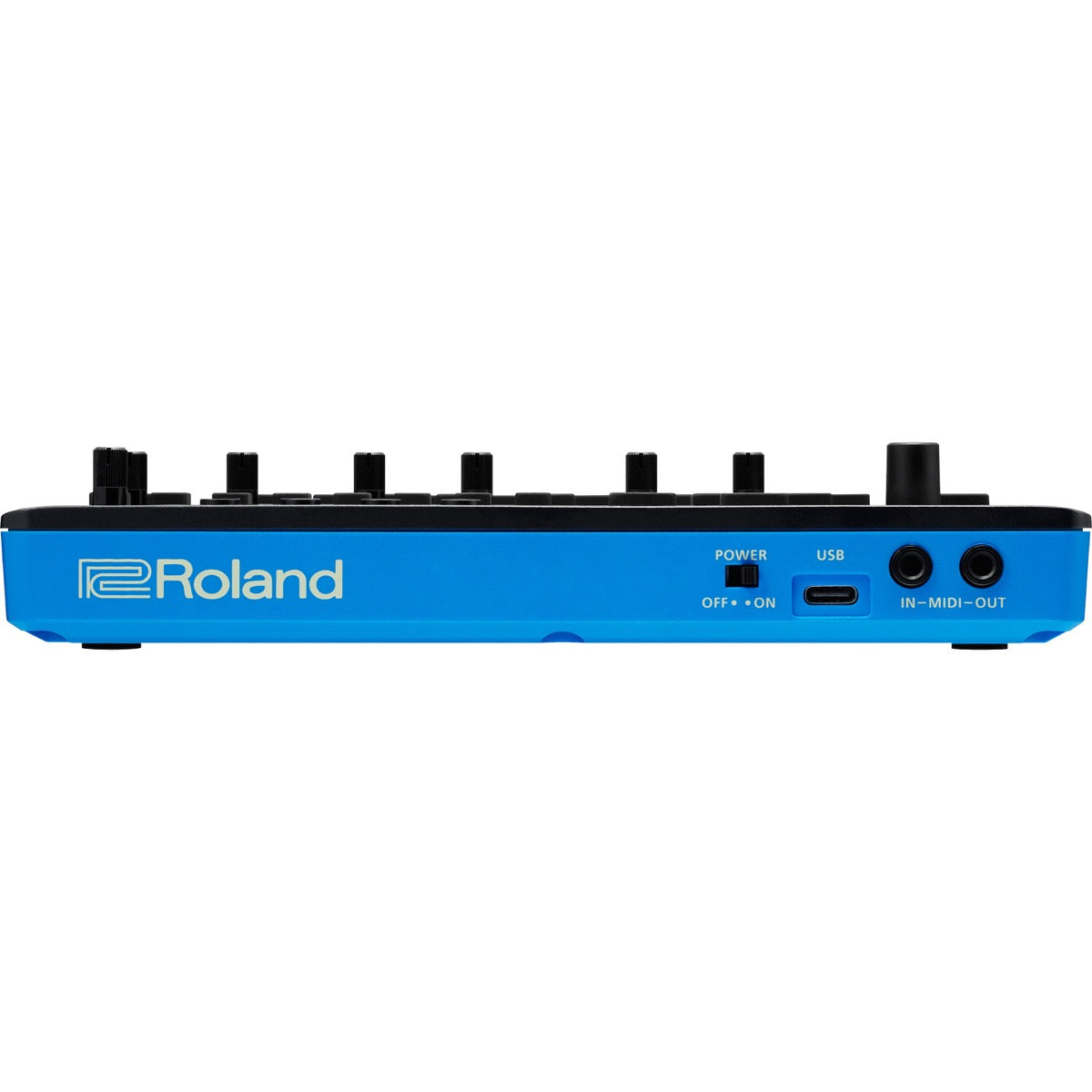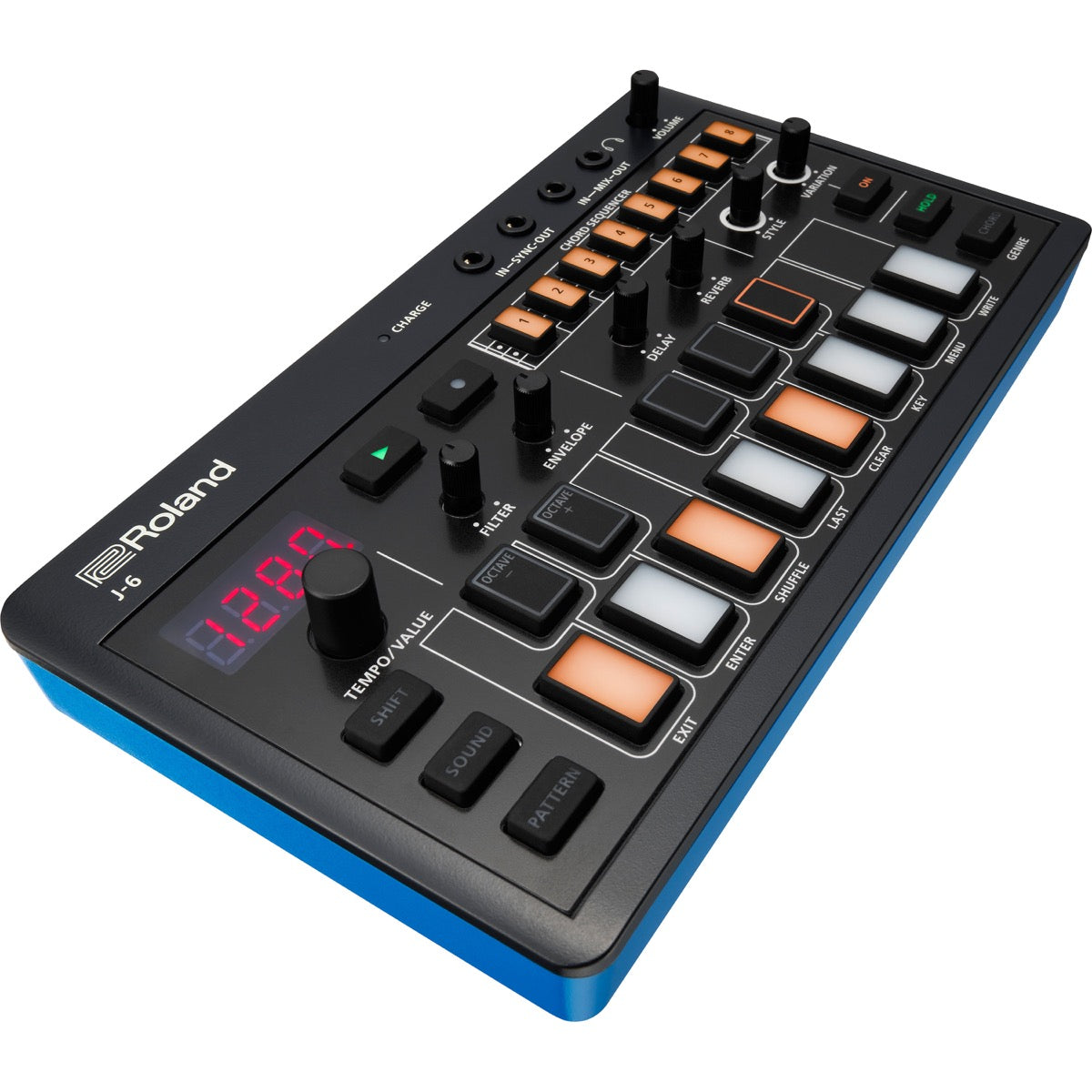 Roland Aira Compact J-6 Chord Synthesizer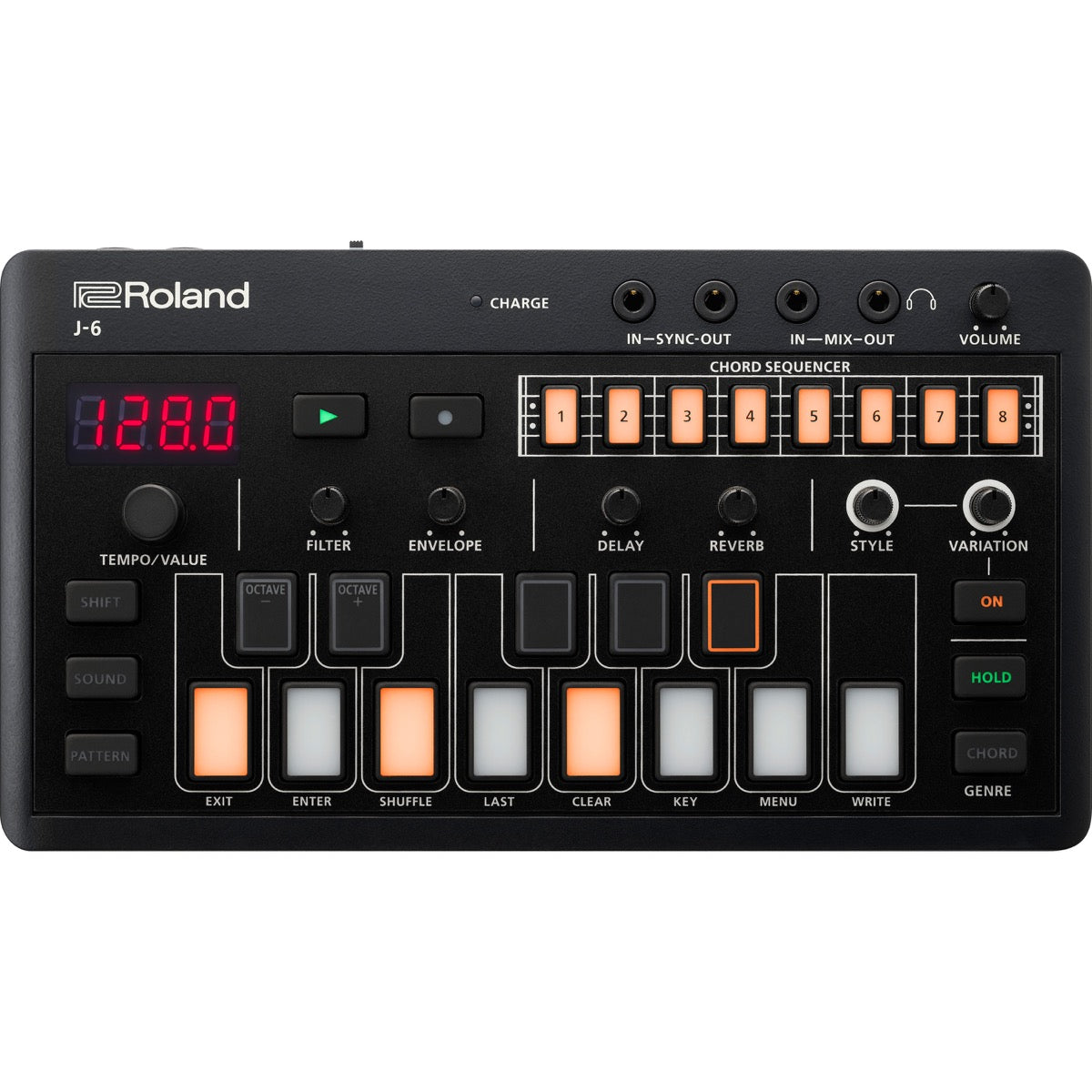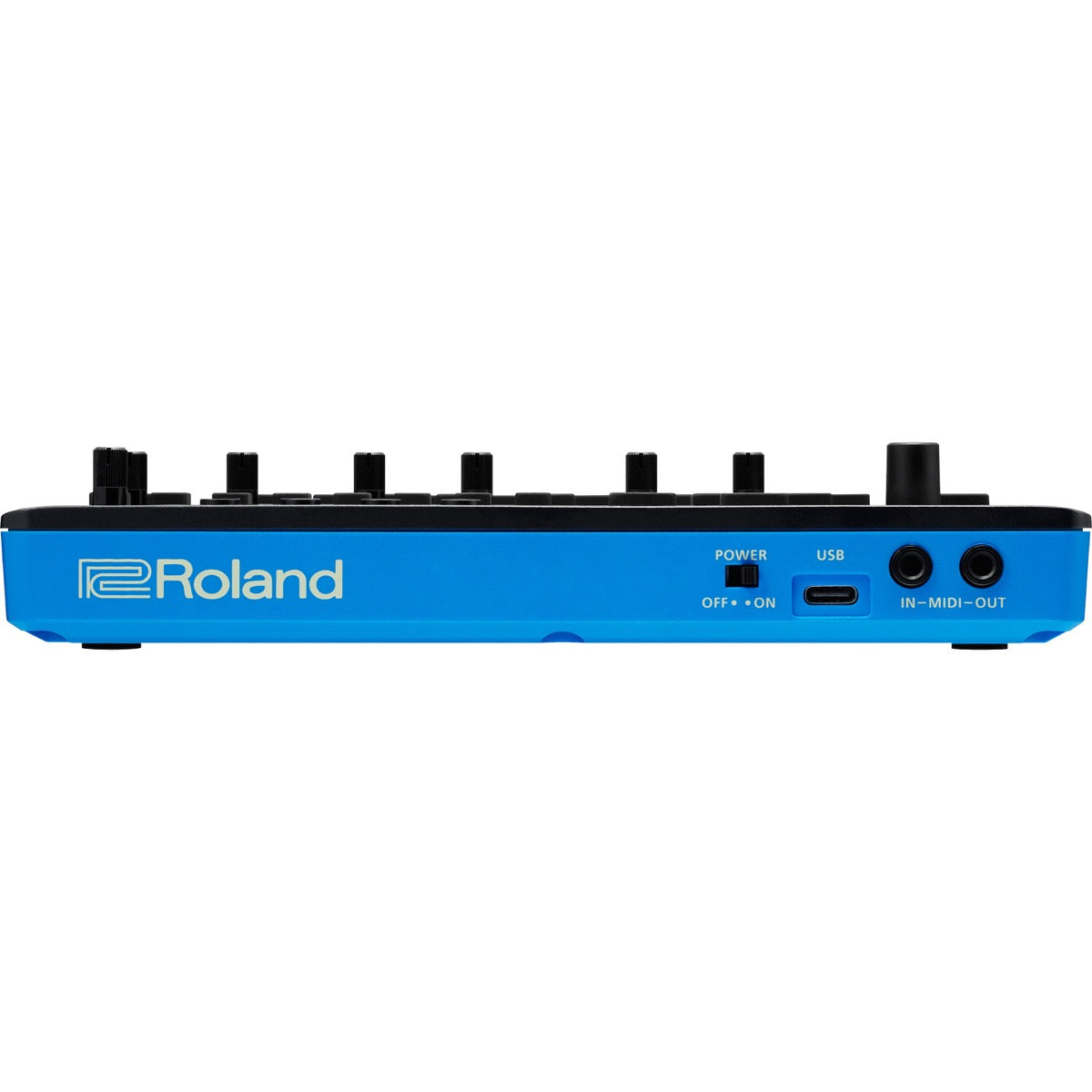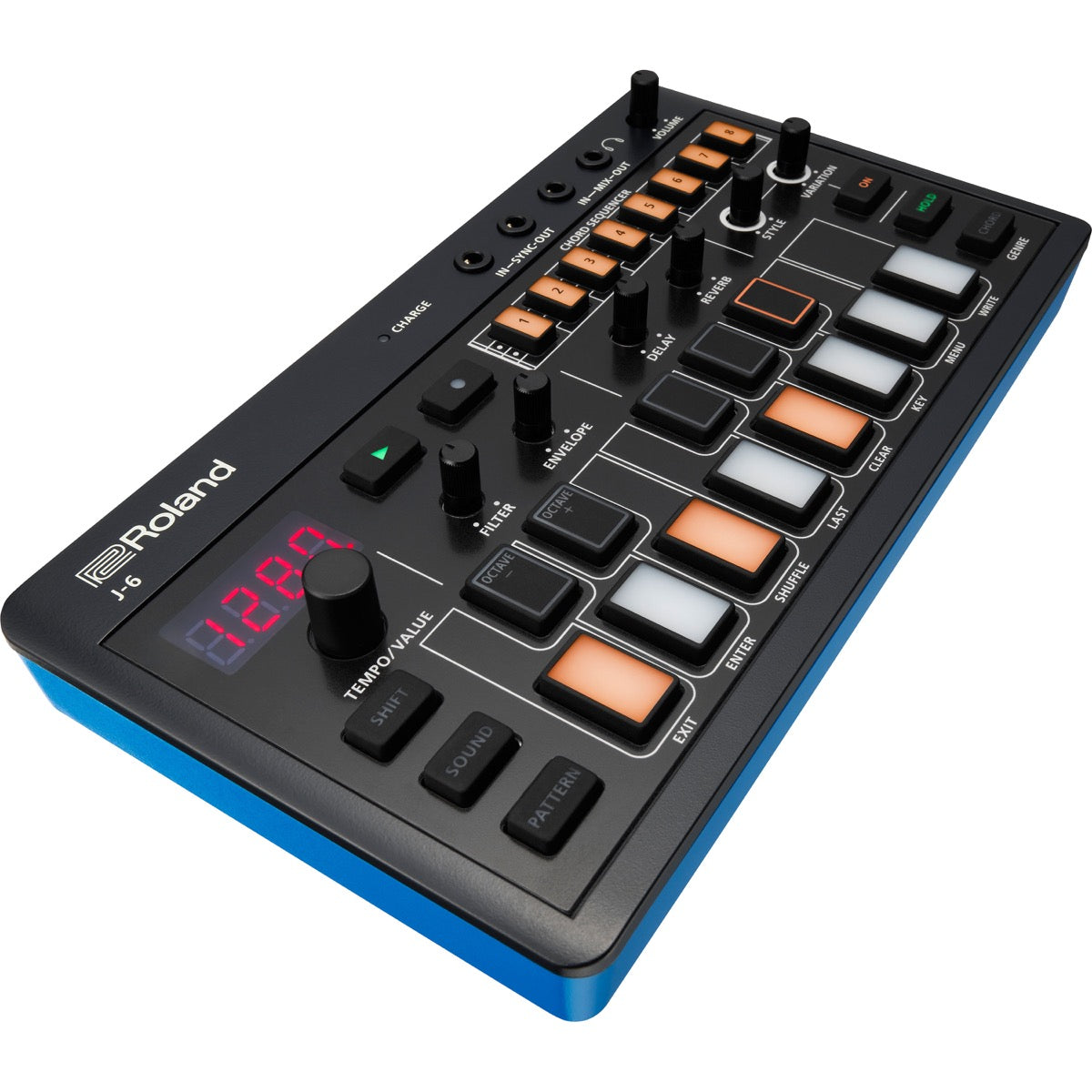 Roland Aira Compact J-6 Chord Synthesizer
Roland Aira Compact J-6 Chord Synthesizer is an endless well of musical inspiration, pairing a powerful chord sequencer with the lavish tones of the renowned Juno-60 synth. Generate soul-stirring song ideas in seconds and experiment with styles and variations to coax dancing lines and rhythmic patterns from your chords. Add lush effects to frost your sound and expand your possibilities by interfacing with other Aira Compacts, MIDI hardware and music production software.
Portable song creation machine with professional Roland sound and features
Create with 100 chord sets spanning classic and contemporary music genres
Add arpeggios and rhythmic phrases to chords via nine styles with 12 variations in each
Programmable chord sequencer with 64 user patterns and up to 64 steps in each
Four-voice Juno-60 synth engine with authentic sound realized through Analog Circuit Behavior (ACB) technology
Includes 64 ready-to-play synth presets derived from the original Juno-60
Filter and envelope controls for shaping synth sounds in real time
High-quality delay and reverb effects with customizable settings
Comprehensive connectivity with audio, MIDI and sync I/O plus Aira Link
Class-compliant USB-C audio/MIDI interface – no drivers needed
Lithium-ion battery with up to 4.5 hours of operation per charge
Sturdy construction and high-quality rubber pads
Connect to other Aira Compacts and standard MIDI devices with TRS MIDI cables (sold separately)
Chord heaven
With 100 chord sets spanning a wide range of genres, you'll always find fresh fuel for songs and jams with J-6. There's no need to know chords or theory to make cool music – simply call up a set and compose chord progressions on the fly with one-touch presses on the keyboard. Generate ideas for new tunes, create accompaniment for live performances or send chord information to other MIDI gear.
Move and groove
Using J-6's style banks and variations, it's easy to infuse static chords with dynamic energy and compelling movement. Transform an idea with sweeping arpeggios and rhythmic phrases, and keep the groove running non-stop with a press of the hold button.
Craft your next hit
Once you've got a chord progression in mind, bring it together with the J-6 chord sequencer. There are 64 patterns with up to 64 steps each, and you can quickly enter chords, style variations, single notes and tempo changes in each step to mold your masterpieces.
Tweak and tweeze
After you've captured a pattern on J-6, hit play and inject even more color with tactile controls. Select different synth presets, tweak the filter and envelope in real time and complete the picture with customizable reverb and delay effects.
Historic Juno sound
J-6 puts the influential synth sound behind decades of hits in your pocket or backpack. Roland's acclaimed Analog Circuit Behavior (ACB) technology realizes the famous Juno-60 voice in flawless detail, complete with 64 presets derived from the original. Use the J-6 engine with the chord sequencer, play it from the onboard keyboard or an external MIDI controller or use it as a sound module in an expanded setup.
Expand your vision
J-6 has the connectivity you need to integrate with other Aira Compacts and larger music rigs. Back your chord creations with drums and bass from T-8 Beat Machine and add evocative vocal textures with E-4 Voice Tweaker. Or interface with computer DAWs, mobile music apps and hardware instruments via USB-C or MIDI.
Everywhere at once
Compact and convenient, J-6 is ready to deliver instant inspiration everywhere you go. The lithium-ion battery provides up to 4.5 hours of runtime per charge, while the rugged Roland build ensures years of musical pleasure.
SKU
ROL-J6
MPN
J-6 Chord Synthesizer
Vendor
Roland
Analog Digital
Digital
Built In Speakers
No
Included From Manufacturer
USB-C to USB-A cable
Number of Keys
13
Midi
In, Out, and USB
Mono Poly
Polyphonic
Mpn
J-6
Product Unique Features
Class-compliant USB-C audio/MIDI interface – no drivers needed
Lithium-ion battery with up to 4.5 hours of operation per charge
Arpeggiator
Yes
Control Connections
1/8" sync input
1/8" sync output
Effects
Delay
Reverb
Audio Inputs
1/8" stereo input
Audio Outputs
1/8" stereo output
Key Action
Button keys
Oscillators per Voice
1
Product Weight
11 oz.
Programs/Presets
64 preset patches
Sequencer
64 steps per pattern
64 measures maximum
USB Port (to Host)
MIDI;Audio;System Updates
Voices of Polyphony
4
Width
7.4375"
Depth
4.25"
Height
1.6875"
Roland Limited Warranty
This product is warranted to be free from defects in material and workmanship under normal use for a period of one (1) year for parts and and ninety (90) days for labor from the date of purchase.
Ground shipping is FREE for all orders $99 and up.