Skip product carousel
Bonus Item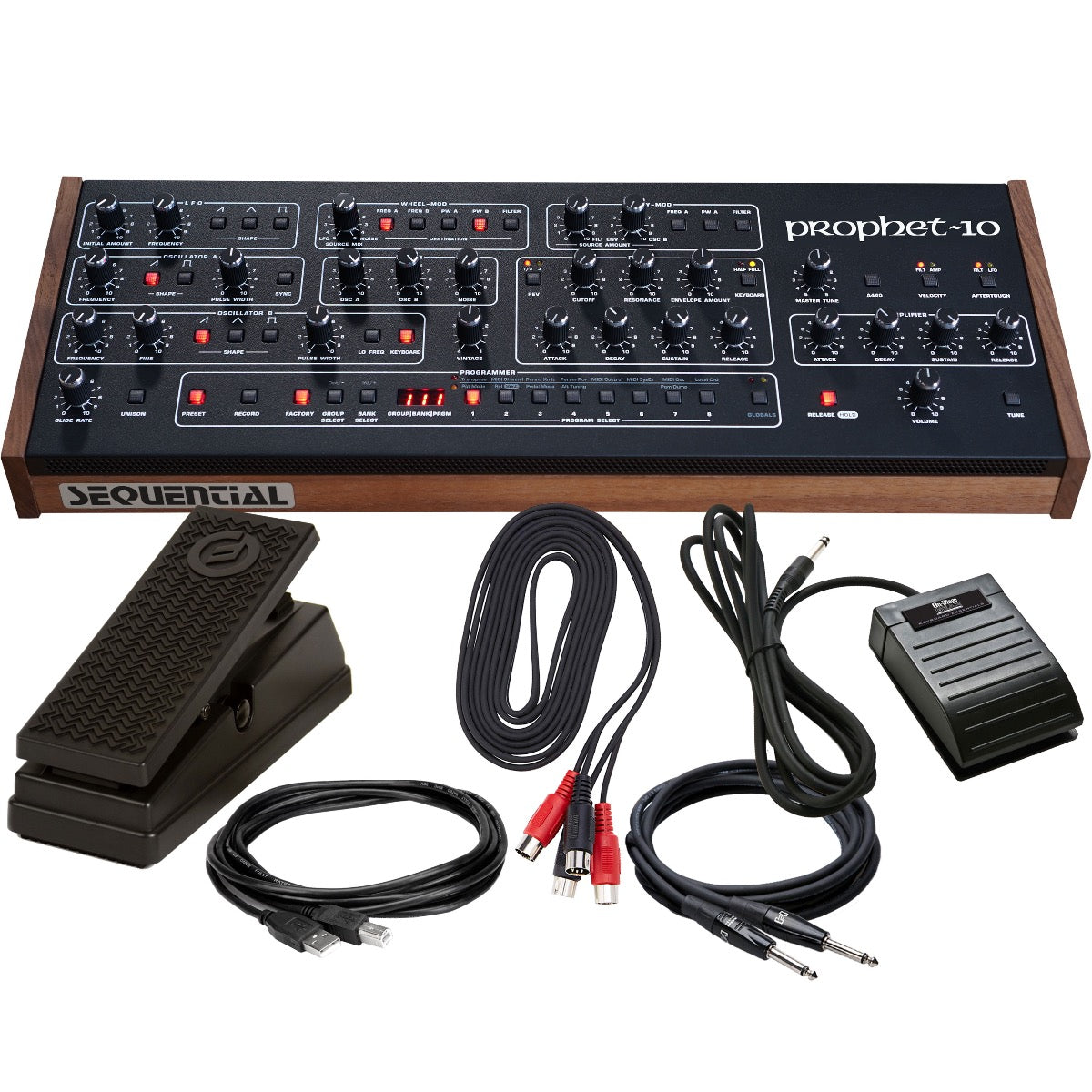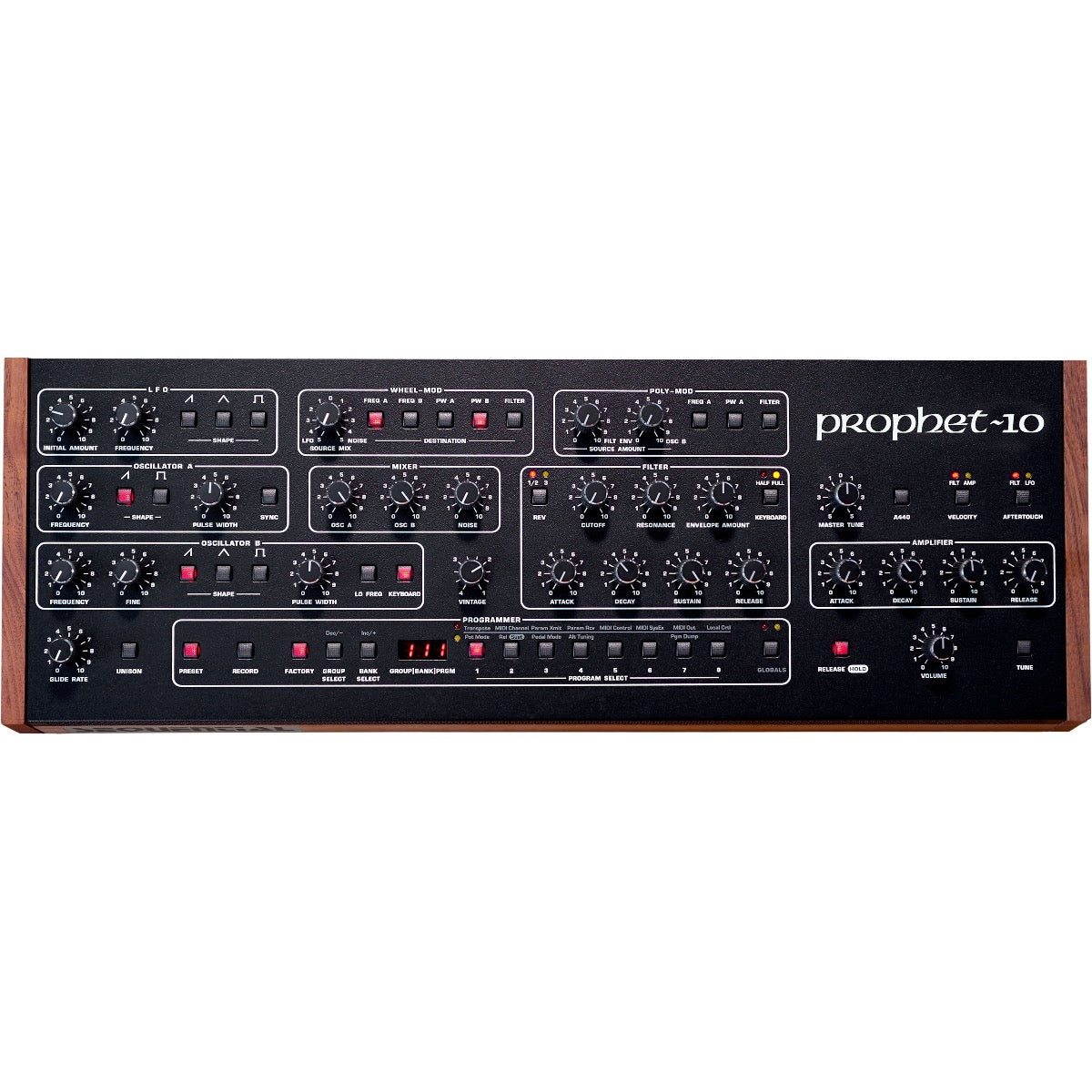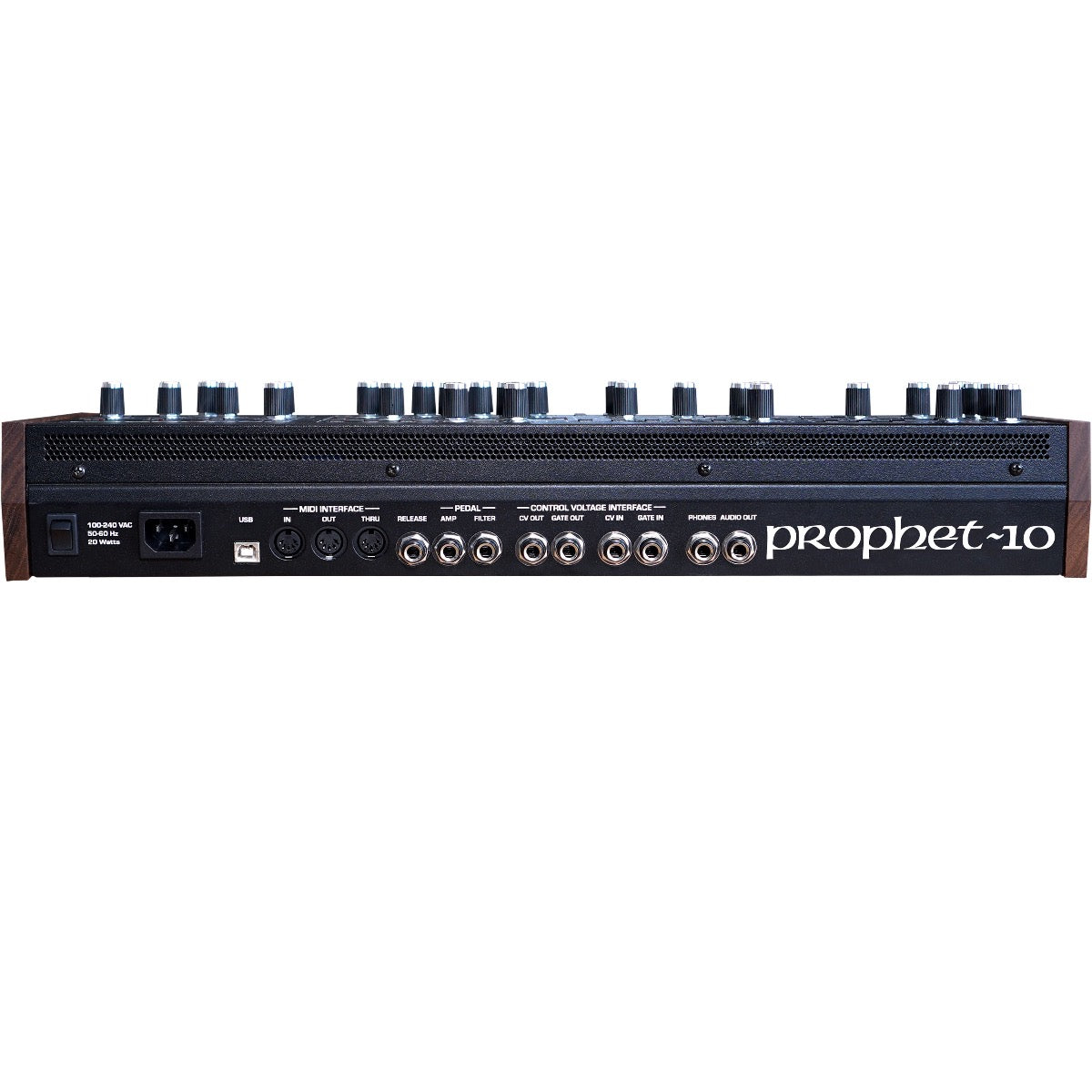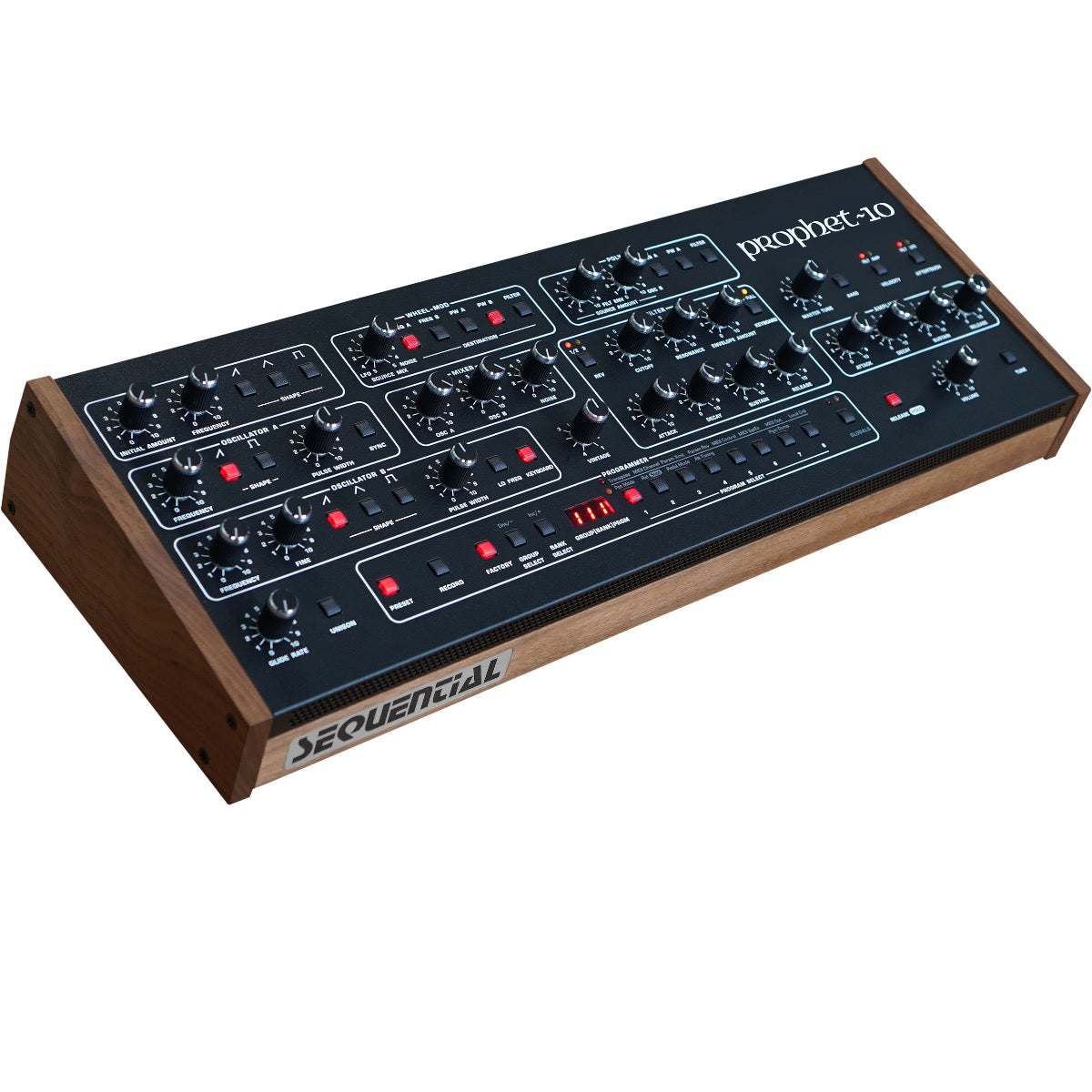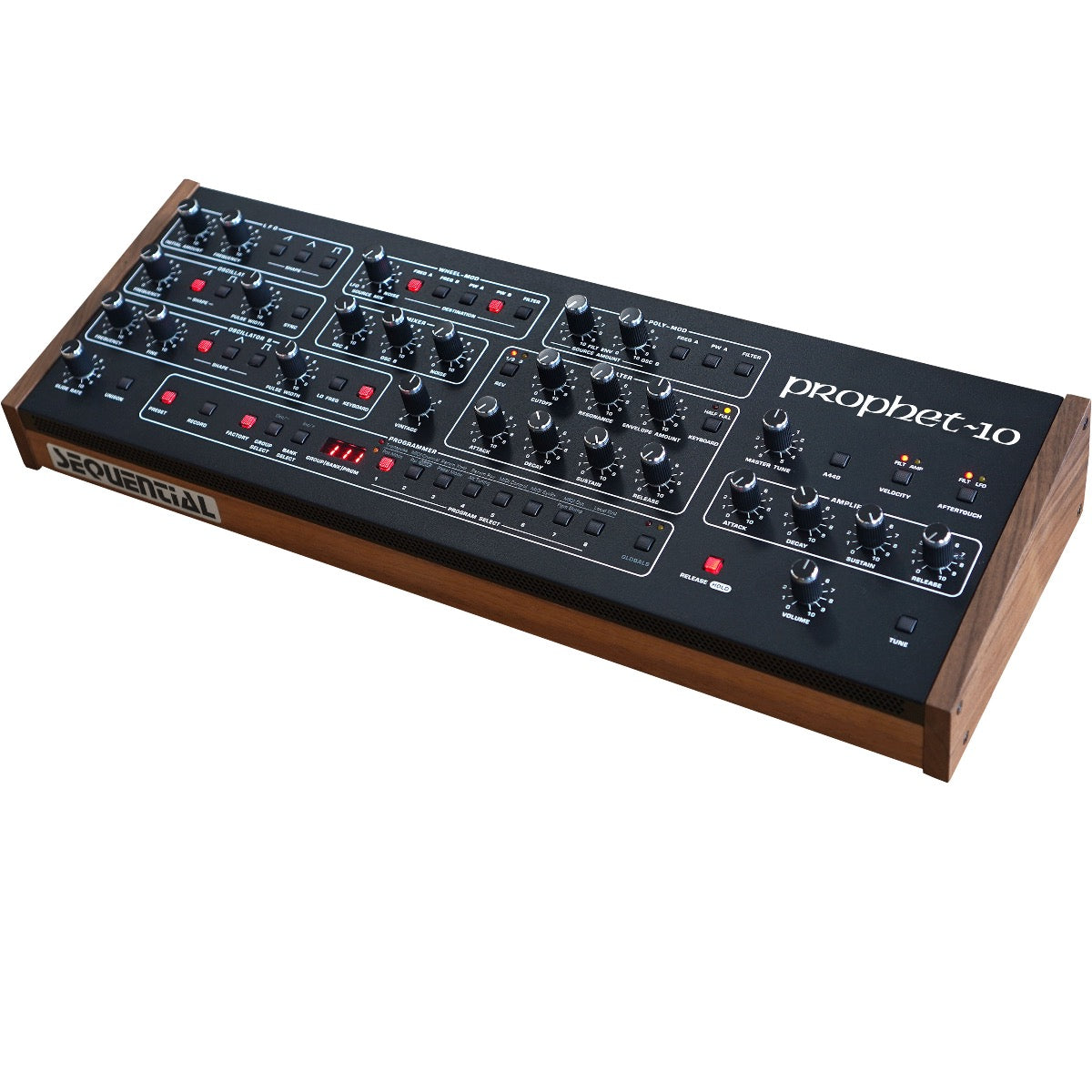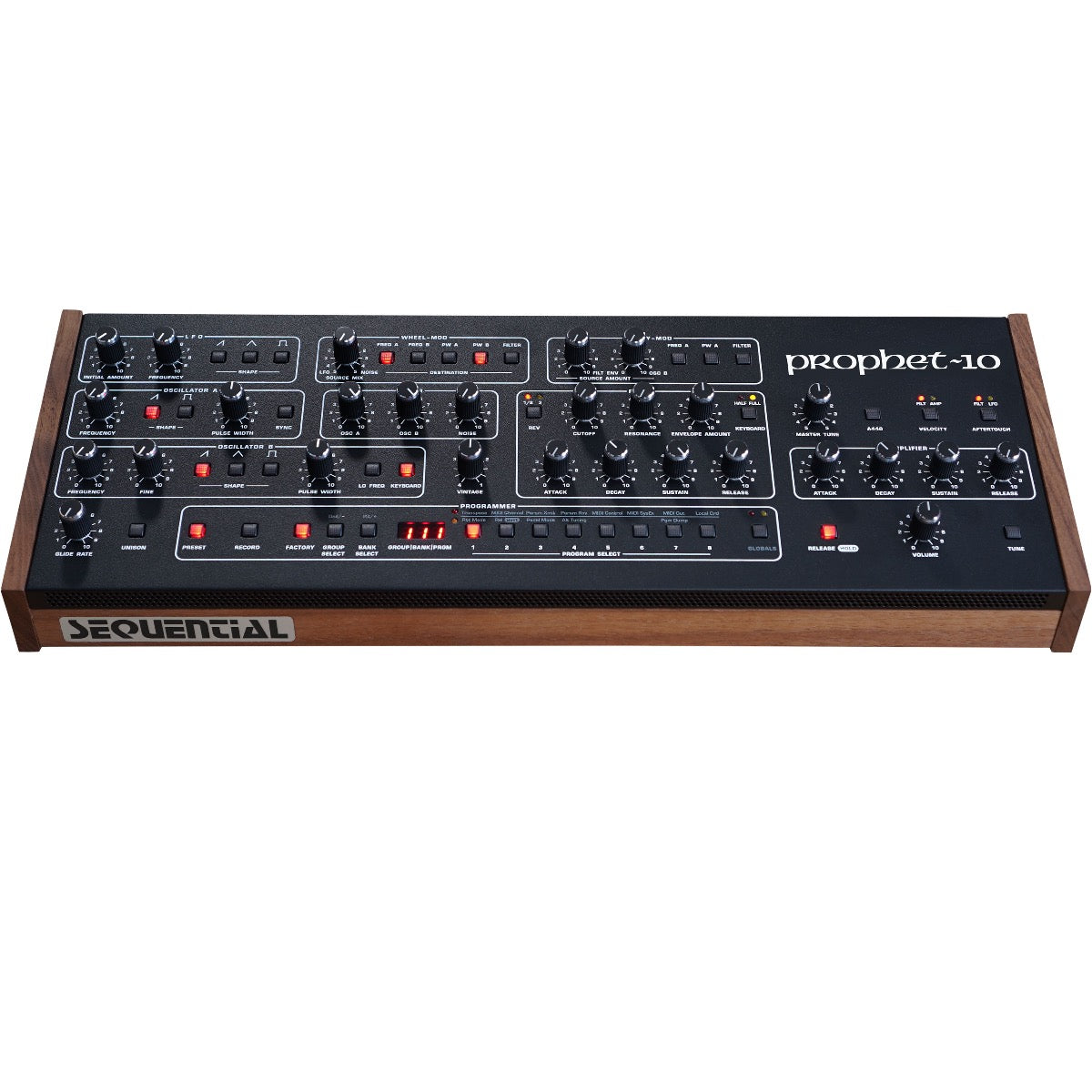 Sequential Prophet-10 Desktop Analog Synthesizer Module CABLE KIT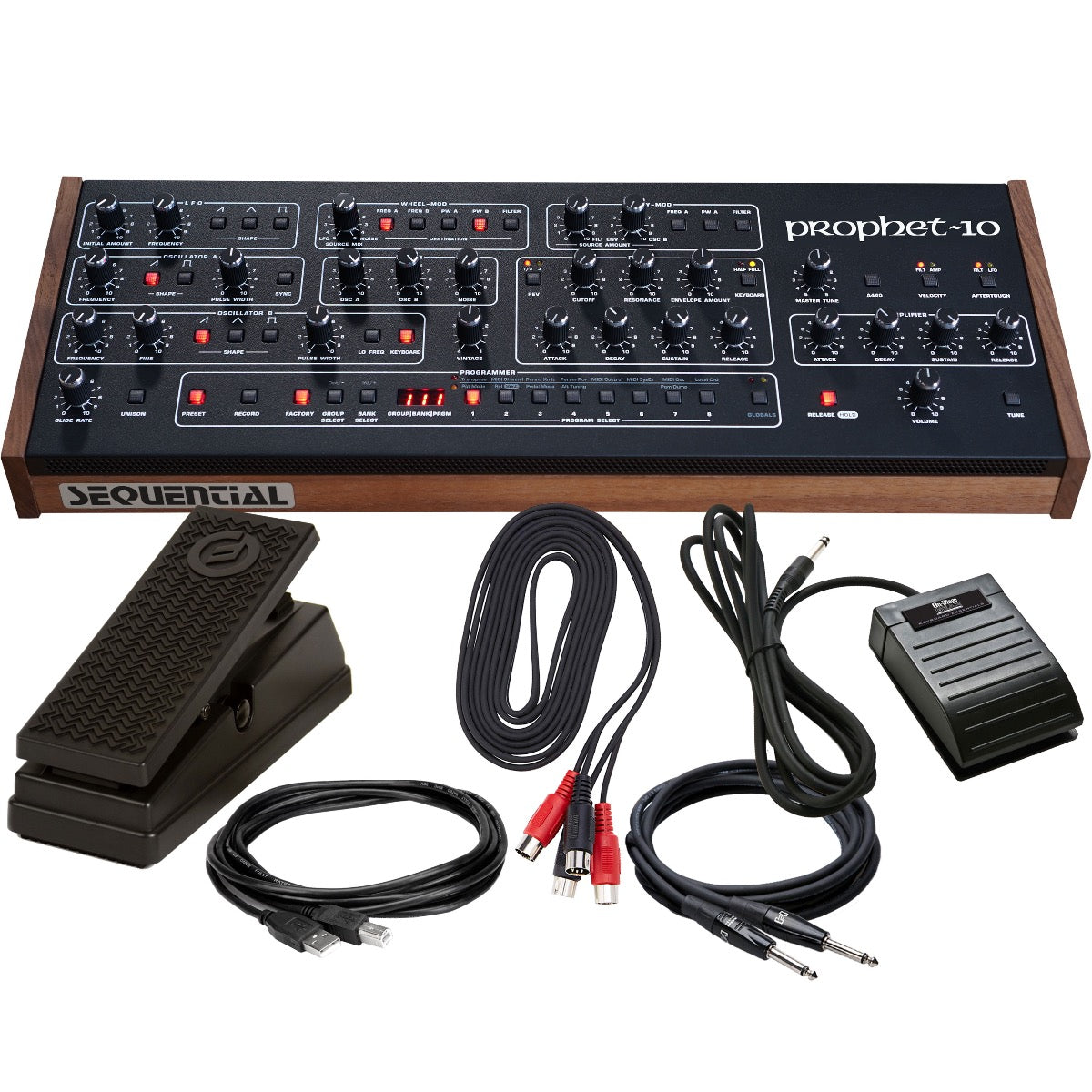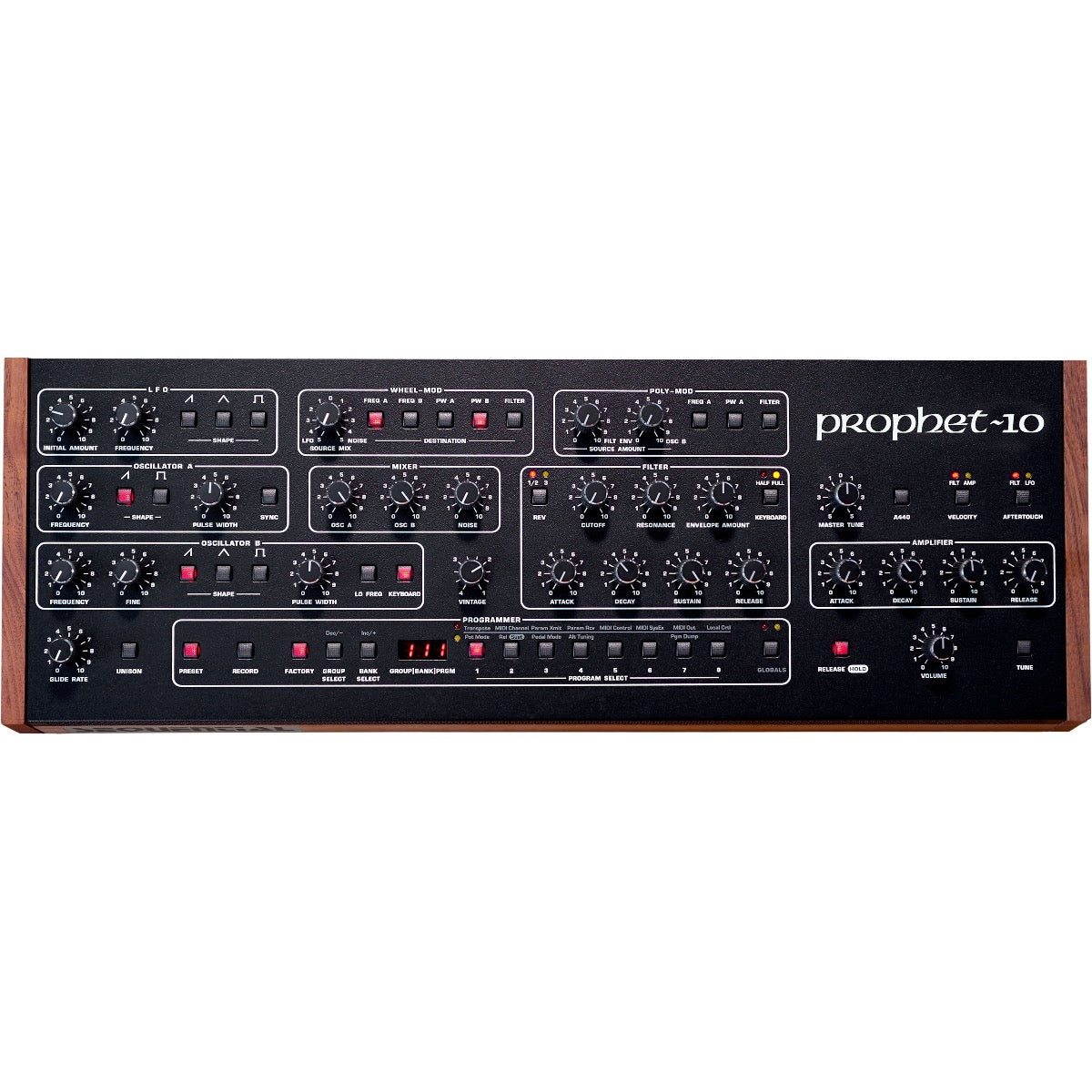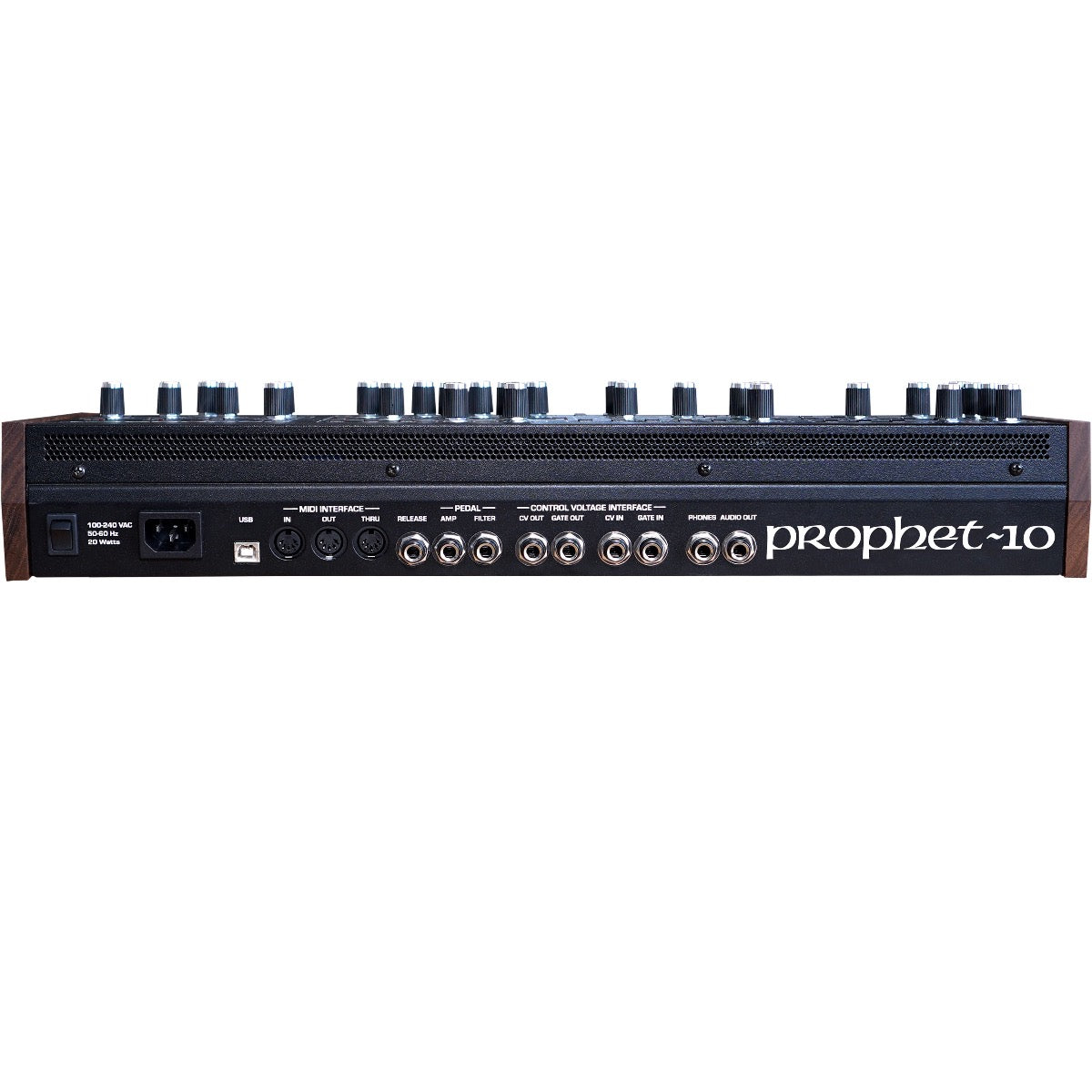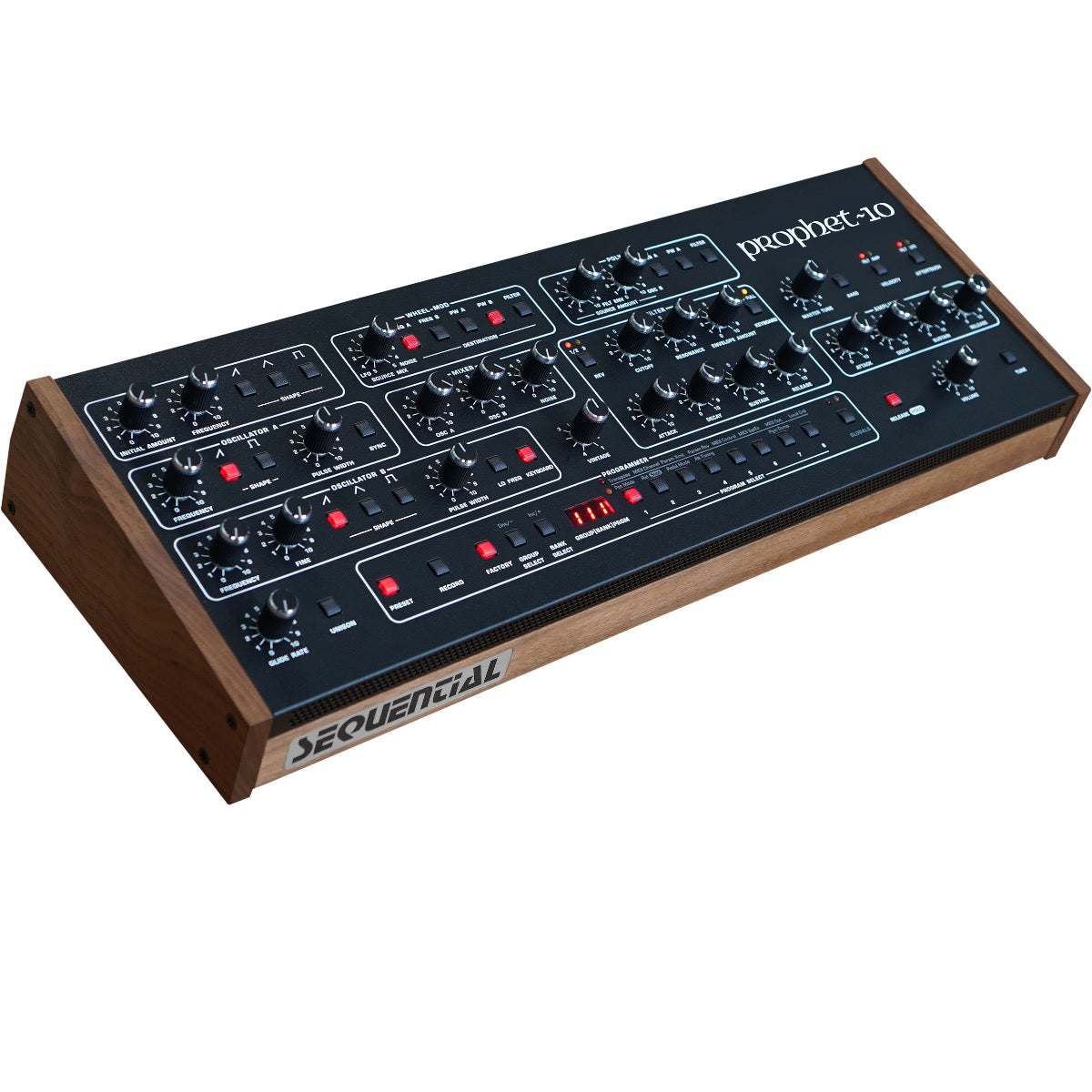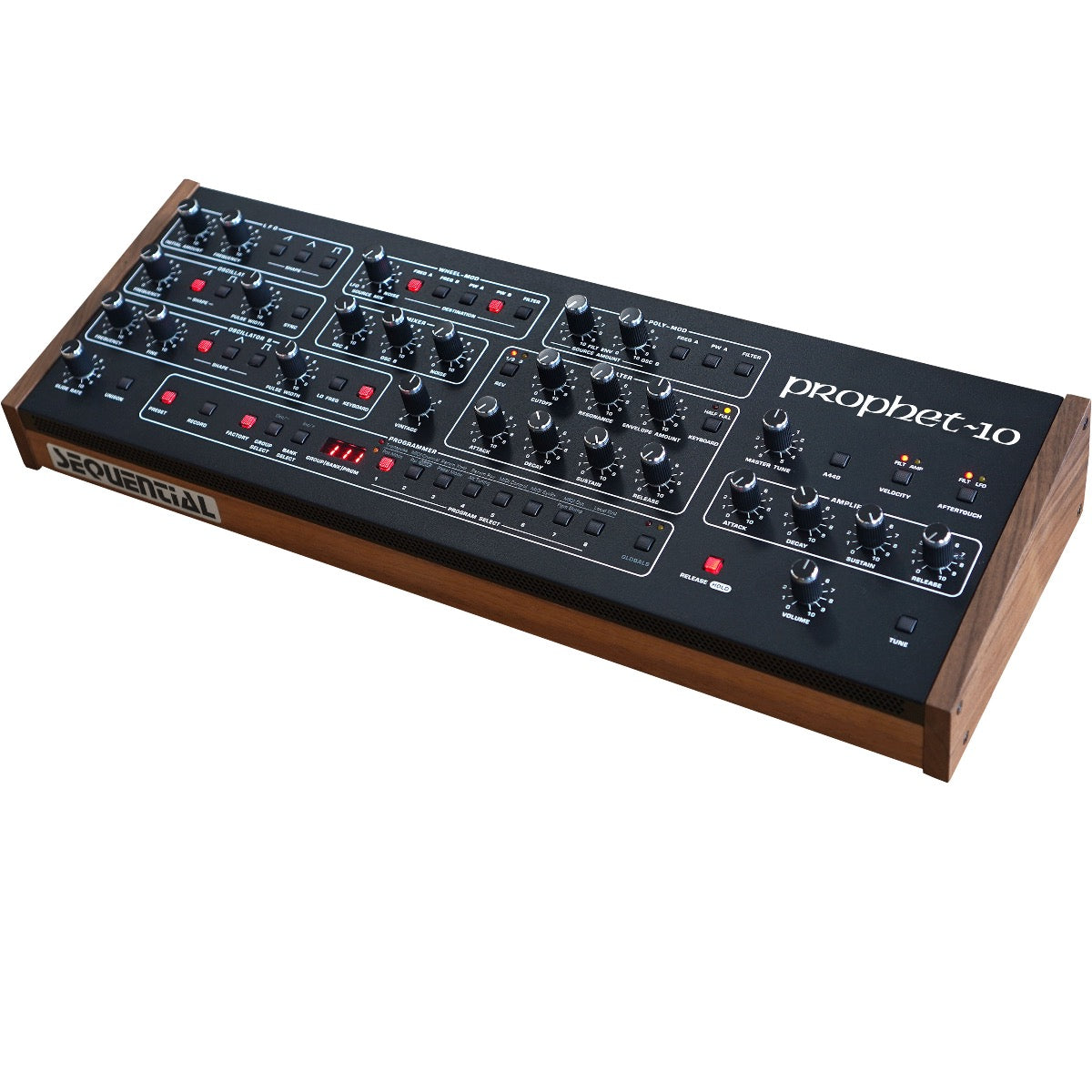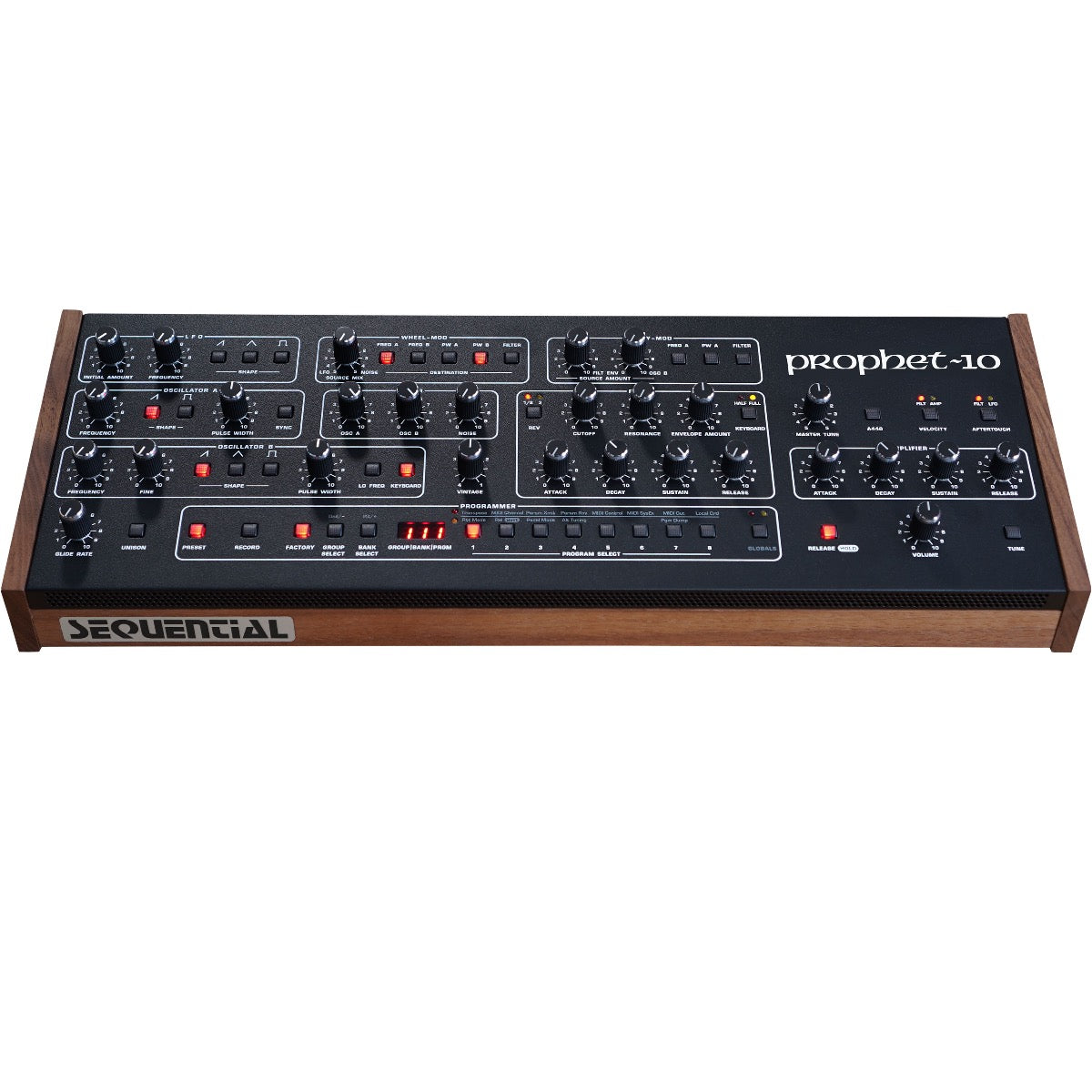 This Kraft Music Bundle Includes
$3,399.00
Regular price
$3,517.84
You Save $118.84
Click on a product to view more details.
Sequential Prophet-10 Desktop Module puts the power of Sequential's legendary analog polysynth on your desktop. Like the full keyboard version, it's 'the best of all Prophet-5s' because it embodies all three Prophet-5 revisions – Rev1, Rev2 and Rev3 – through the use of genuine Curtis analog VCOs and filters (as in the Rev3) as well as new 2140 low-pass filters designed by Dave Rossum to be like his 2040 filters found in the original Rev1 and Rev2. A Rev switch lets you choose between the two filter designs and adjusts the filter envelope's shape and response to match the original Prophet Rev 1/2 or Rev 3 respectively. The result is as pure a renewal of an analog classic as you could wish for, with the authentic, muscular sound of the original and the roadworthiness of a state-of-the-art modern instrument.
10 voices with two authentic CEM 3340 VCOs per voice and simultaneously selectable wave shapes. Oscillator A: sawtooth, pulse. Oscillator B: sawtooth, triangle, pulse.
Hard sync: oscillator A syncs to oscillator B
Low frequency mode (oscillator B)
Keyboard tracking on/off (oscillator B)
Four-pole, resonant, low-pass filter per voice switchable between authentic versions of the
Prophet-5 Rev1/2 filter and Prophet-5 Rev3 filter
Three LFO wave shapes: sawtooth, triangle, square. All waveshapes can be engaged simultaneously.
LFO initial amount and mod wheel control
LFO destinations: oscillator A frequency, oscillator B frequency, oscillator A and B pulse width, filter cutoff
Channel aftertouch with filter cutoff frequency and LFO amount destinations
Vintage sound, VINTAGE knob
In addition to sourcing genuine Prophet-5 hardware components, Sequential did extensive research into exactly what made the original sound the way it did: warm, organic and alive. They found that much of this desirable character was due to slight fluctuations and differences in the response times and frequencies of the individual VCOs, filters, envelopes and amplifiers from voice to voice. To give the same mojo to the new Prophet-10, Sequential created the VINTAGE knob. Use it to dial in as much old-school randomness as you'd like, from a very stable '4' all the way up to '1,' as in Prophet-5 Rev1, the rarest and most temperamental of all Prophet-5s.
POLY-MOD and enhanced Unison
In addition to the unmistakable tone of its oscillators and filters, much of the classic sound of Prophet-5 was the result of POLY-MOD, which is faithfully present here as well. Modulation sources are the filter envelope and Oscillator B, while destinations include Oscillator A frequency, Oscillator A pulse width and low-pass filter. Another welcome reprise is Unison mode, which now features configurable voice count with variable detuning and chord memory. Glide works both in and out of Unison.
Velocity and aftertouch
Sequential couldn't resist adding a couple of modern enhancements to increase expressiveness: velocity sensitivity and aftertouch, putting filter sweeps, LFO mod and volume changes right at your fingertips.
Bi-timbral for layers and splits
Prophet-10 bi-timbral, meaning it can play two different programs simultaneously. In this mode, each program is allocated five voices. Use this capability to layer two programs for thicker, more powerful pads and chord stabs. Alternatively, split the keyboard into two independent performance zones and play synth bass in the lower range and leads or chords in the upper range.
Effortless to program
Prophet-10's knob-per-function front panel gives you instant gratification and immediate access to all sound-shaping controls. Toggling off the PRESET button enables live panel mode, instantly reflecting the current state of the front panel's knobs and switches: what you see is exactly what you hear. Prophet-10 has 200 permanent factory programs and 200 rewritable user programs, including the original 40-program sound set from 1978.
The whole package
All of this punchy, powerful analog goodness is housed in compact steel case with USB, MIDI and CV/gate ins/outs and a premium-quality steel and hand-oiled, sustainable black walnut heartwood trim.
SKU
SEQ-PROPHET10MCK
MPN
Prophet-10 Desktop Module
Vendor
Sequential
Aftertouch
Yes
Analog Digital
Analog
Built In Speakers
No
Included From Manufacturer
Power cable
Number of Keys
None
Midi
In, Out, Thru, and USB
Mono Poly
Polyphonic
Mpn
SEQ-1110
Product Unique Features
Compact steel case with premium black walnut trim
Arpeggiator
No
Control Connections
1/4" sustain footswitch input
1/4" filter cutoff expression pedal input
1/4" amp level expression pedal input
1/4" CV input
1/4" gate input
1/4" CV output
1/4" gate output
Audio Outputs
1/4" mono main output
1/4" headphone output
Multitimbral Capability
Bi-timbral operation with split/layer
Oscillators per Voice
2
Product Weight
±10 lb
Programs/Presets
200 user and 200 factory programs in 5 banks of 40 programs each
Direct program access, including Prophet 5-style single-button access to the current set of 8 programs
USB Port (to Host)
MIDI
Voices of Polyphony
10
Width
20.75"
Depth
7.4"
Height
3"
Sequential Limited Warranty
Sequential warrants that its products will be free from defects in materials and/or workmanship for one (1) year from the date of purchase.
Please register your product online at at the Sequential website to establish the date of purchase. This is not a requirement for warranty service, but it will help expedite the warranty service process.
Please contact a Sequential support representative to determine the best course of action for getting your product repaired. For your own protection, please do not return any product to Sequential without a return authorization (RA) number.
If you need to return your instrument for repair, you are responsible for getting it to Sequential. It is highly recommended that you insure your shipment and pack it in the original packaging. Damage resulting from shipping a product with insufficient packaging is not covered by this warranty.
Ground shipping is FREE for all orders $99 and up.