Skip product carousel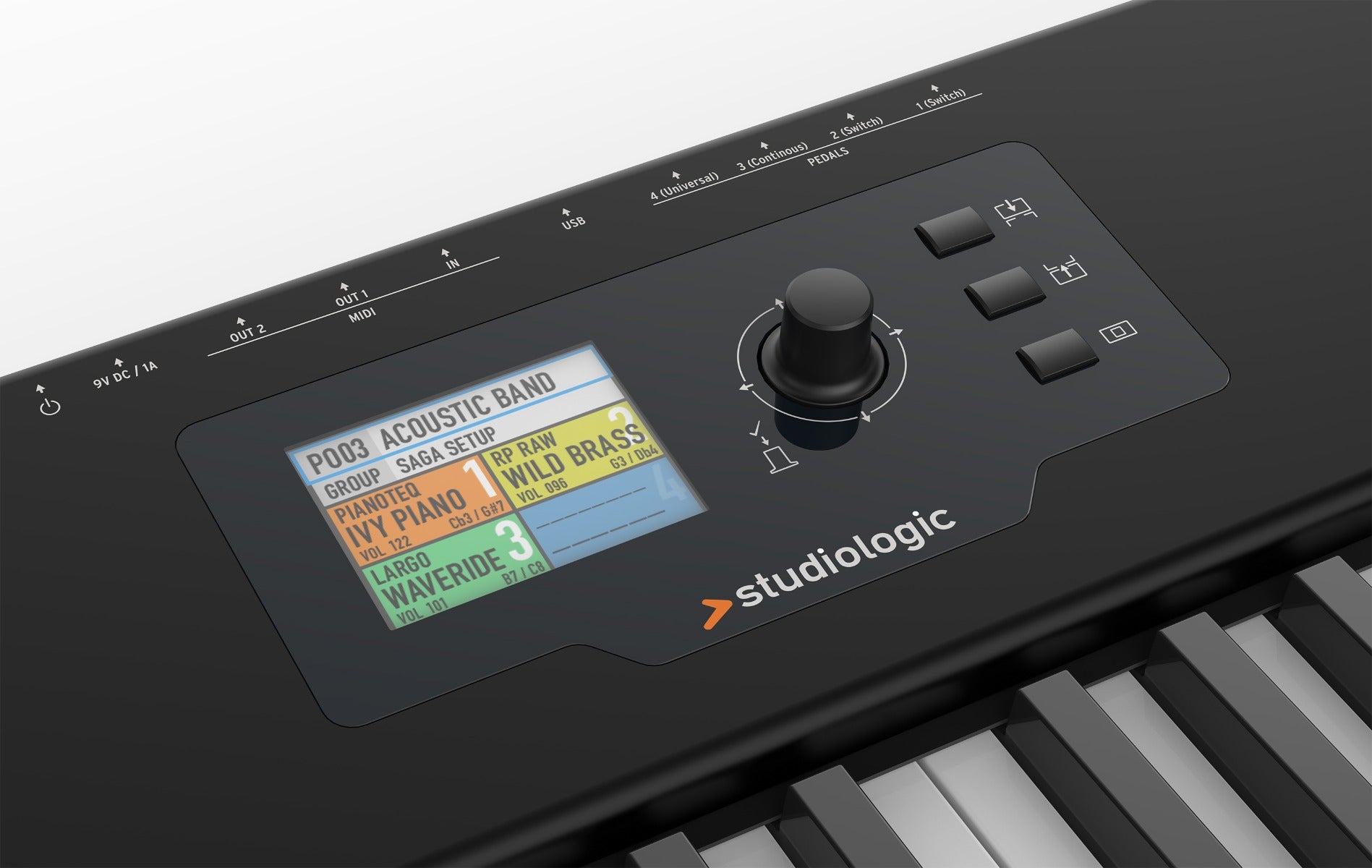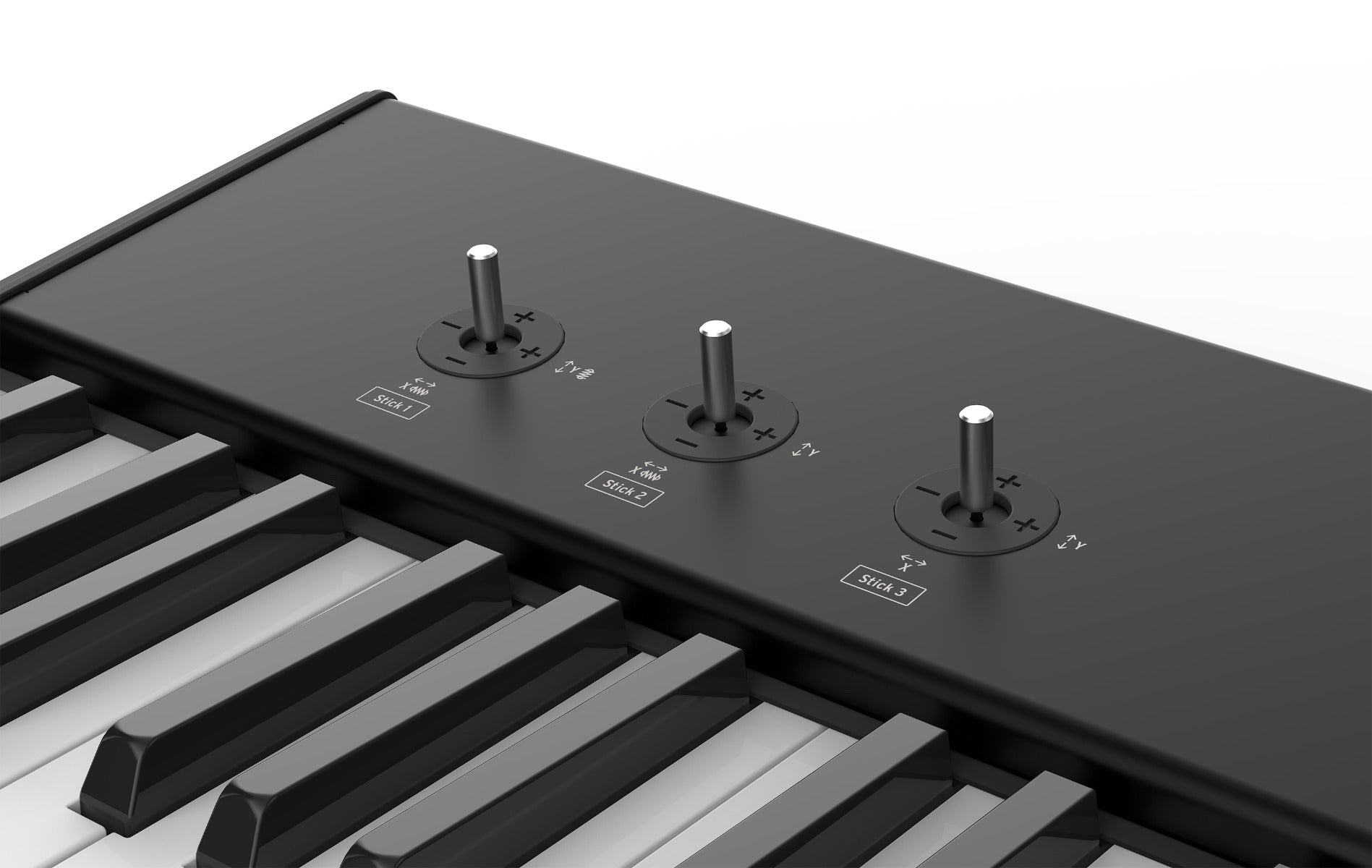 Studiologic SL73 Studio Keyboard Controller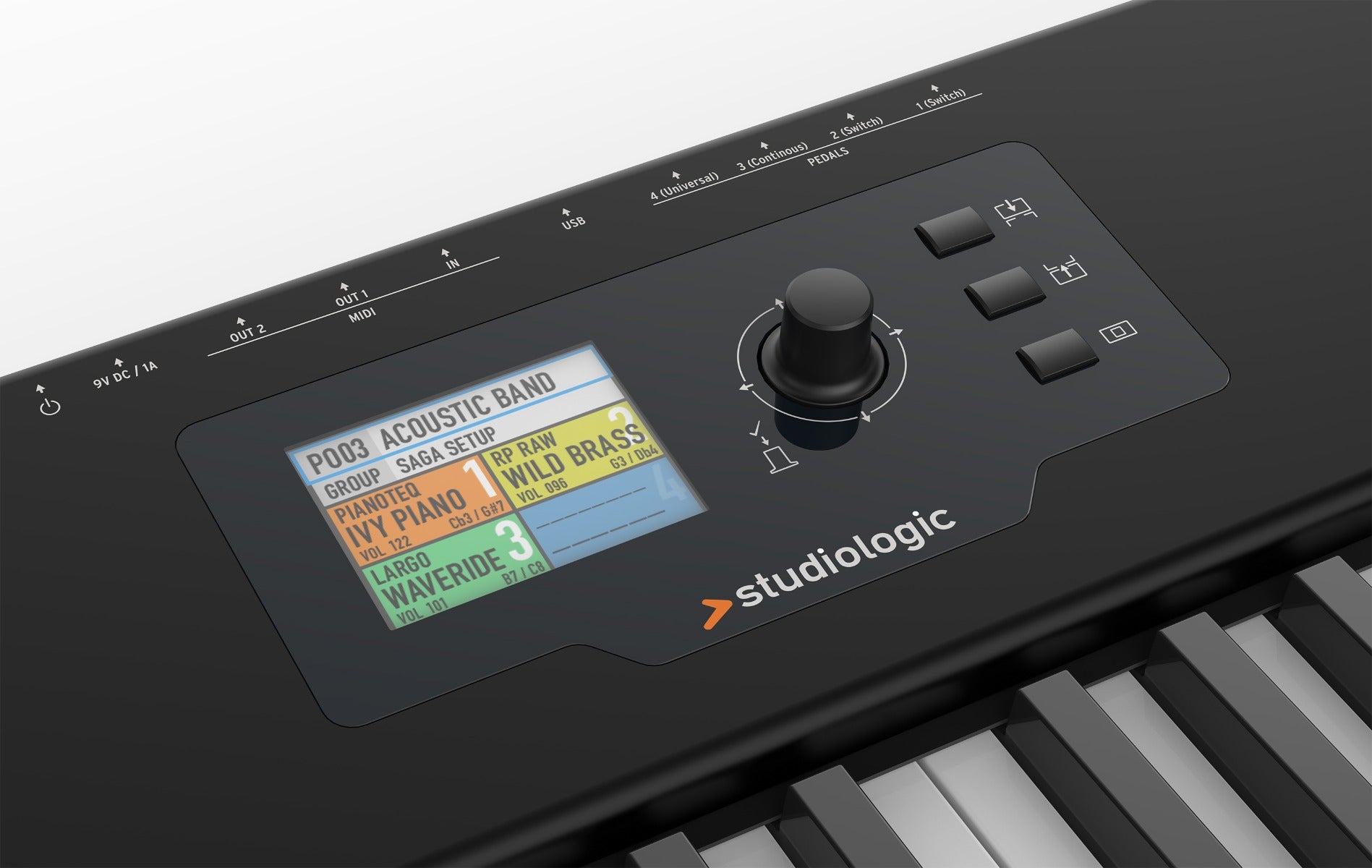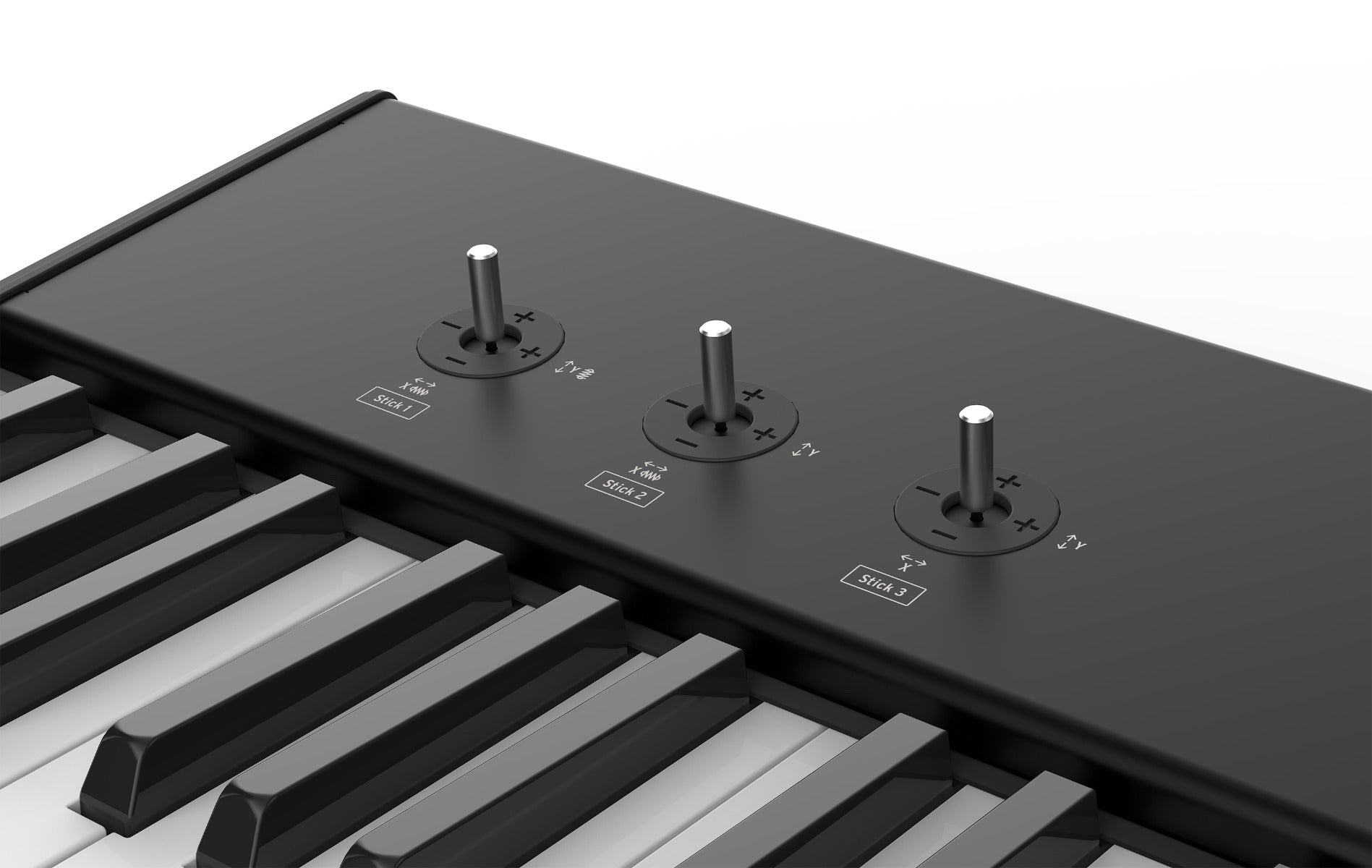 Studiologic SL73 Studio Keyboard Controller
Powerful and light, the perfect combination.
The SL73 Studio offers the same innovative technology of the sophisticated Hammer Action TP/100 with 3 contacts per key and Aftertouch, just in a smaller size. Thanks to this keyset, the SL73 Studio is very portable, yet it provides the incredibly versatile touch and playability of the renowned SL line. As all the other SL Controllers, the SL73 Studio is very easy to operate, thanks to the large color display, the main Encoder with navigation controls plus built in click and it's a perfect solution for stage and studio setups.
To get the best out of this product, the SL Editor is downloadable from Studiologic's official website and it allows you to edit all available SL parameters with a very intuitive and interactive user interface. When the SL73 Studio is connected to the computer (via USB) and the SL Editor is open, the communication is set in real time and all editing are transmitted to the unit directly, with no need of any offline action.
The lightness of the authentic touch
The SL Studio adopts the latest hammer action keybed technology from Fatar giving the best piano touch feeling. TP/100LR is remarkably lighter than any other. Each of the keys provides 3 contacts for superior performance. With the respect of the full weighted touch of the real piano action, the new design guarantees a very fluent and authentic feel. The results of this combination are simply amazing.
Real-time control
The SL offers three X/Y stick controllers, not just for performance but also for direct control and manipulation of any desired sound parameter. Stick one is spring-loaded for both X/Y directions. The typical use for this stick is pitch and modulation control. Stick 2 is spring-loaded in X direction only. Stick 3 is free in X and Y directions, ideal for panning, cross fading and parameter control. All sticks feature an elegant, aluminum control shaft which feels perfectly balanced and expressive between your fingertips.
Magnetic rail system. With the innovative Magnetic Rail System at the rear of the SL73 Studio you can easily adapt a note stand or an extension plate to hold your written notes, music, laptop or tablet. It works as brilliantly easy as it looks. Just click the brackets into the backrail to match the position you need for your accessory items.
SKU
STU-SL73STUDIO
Vendor
Studiologic
Aftertouch
Yes
Controller Type
Keyboard
Included From Manufacturer
PS-100 Foot Switch
Power Supply
Keys Weighted
Hammer Weighted
Number of Keys
73
Midi
In and Out
Mpn
AMS-SL-73-STUDIO
Product Unique Features
250 Programs
12 Programs Groups
4 Programmable Zones
2 MIDI Ports separately assignable
Compatible Devices
Mac/PC
Control Connections
Pedals: 2 switch, 1 continuous, 1 universal
Onboard Controllers
3 Programmable sticks
Rotating encoder with navigation controls
3 Function buttons
Five-Pin MIDI Support
Yes
Key Action
TP/100 Hammer Action, Triple switch detection system; Aftertouch
Product Weight
25lbs
Software Editor
Yes
Width
41"
Depth
12"
Height
5"
Studiologic Limited Warranty
Every product from Studiologic by Fatar has been carefully manufactured, calibrated and tested, and is warranted to be free from defects in materials or workmanship for a period of two years from the date of purchase by the original owner.
Please register your product to get full support.
Damage caused by incorrect transport, mounting or handling is not covered by this warranty.
Ground shipping is FREE for all orders $99 and up.