Skip product carousel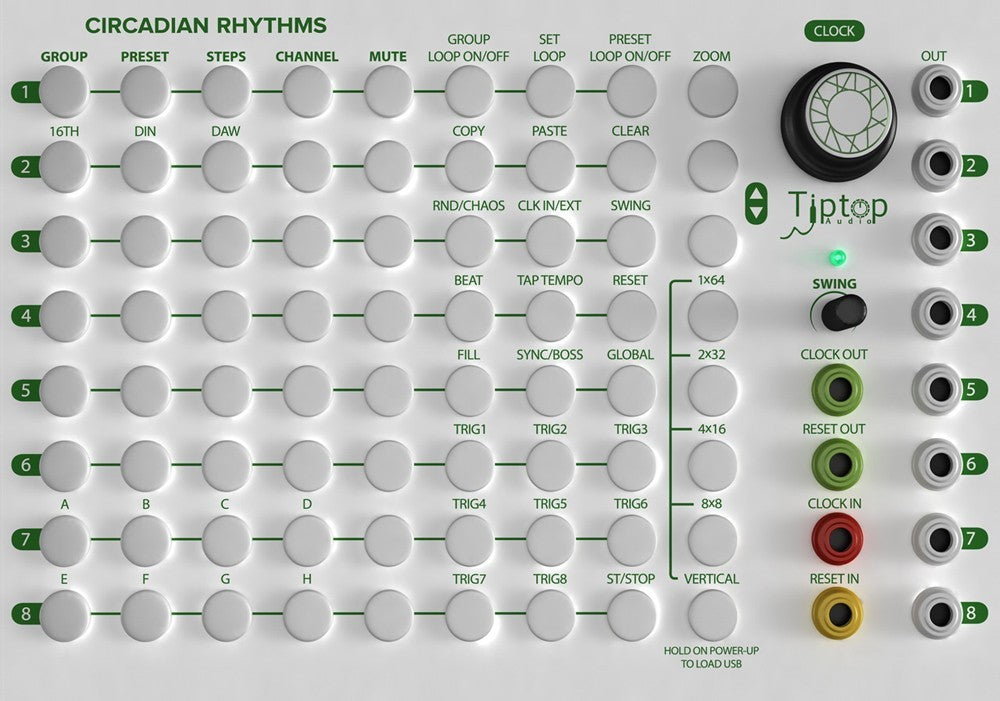 Tiptop Audio Circadian Rhythm Grid Sequencer Module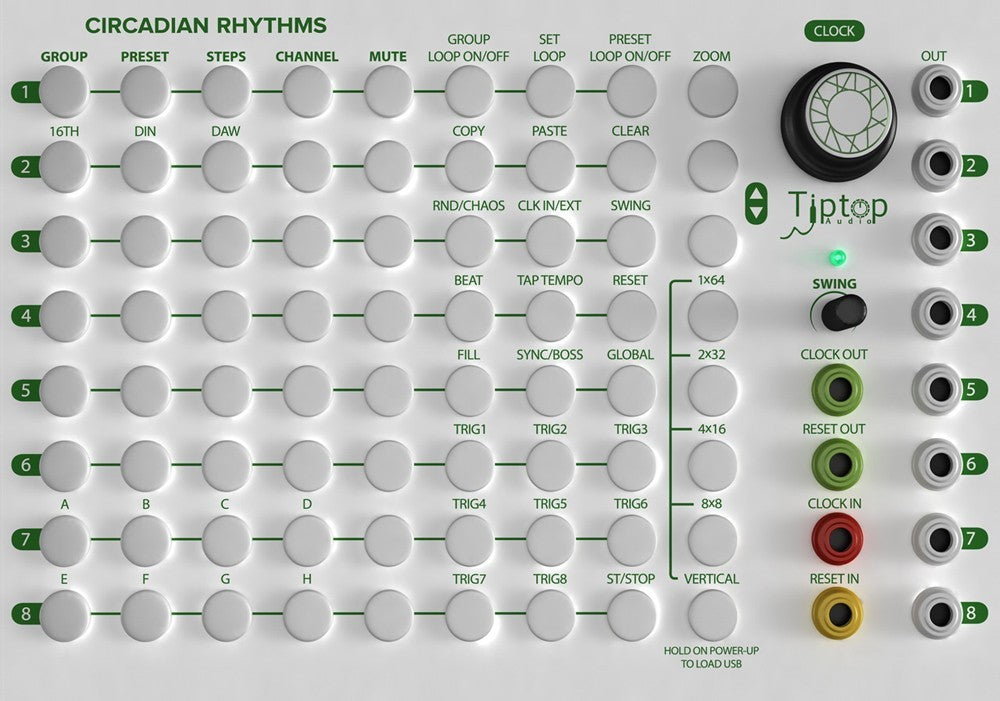 Tiptop Audio Circadian Rhythm Grid Sequencer Module
Tiptop Audio Circadian Rhythms is a unique rhythm sequencer for the eurorack format that takes the original idea behind the x0x step sequencer and transforms it into a more flexible performance tool that encourages improvisation and experimentation.
Circadian Rhythms was designed to be the master controller of your modular rig: it will supply clock and reset signals for all other sequencers, clock dividers and such in your system, trigger the envelopes of your patched synth sounds and all your drum voices. Circadian Rhythms gives you eight sequencer channels for multi-voice musical composition entirely on the modular.
Additional channels can be added with additional Circadian Rhythms modules and/or Tiptop Audio Trigger Riot modules using Tiptop SyncBus connectors on the backs of the modules, which keeps them all in perfect sync as if they were one big sequencer.
Size: 36hp
Module depth: 29mm
Power usage: 160mA @ +12V
| | |
| --- | --- |
| SKU | TIP-CIRCRHYTHMS |
| Vendor | Tiptop Audio |
| Module Type | Sequencer |
| Module Width | 36hp |
| Mpn | CIRCRHYTHMS |
| Module Power Usage | 160mA @ +12V |
| 1U Module | No |
| +5V Required | No |
| Depth | 29mm |
Tiptop Audio Limited Warranty
Tiptop Audio offers the most extensive product warranty on the analog synthesizer market.
The warranty fully covers any defects or malfunction of their modules for one full year.
Ground shipping is FREE for all orders $99 and up.