Skip product carousel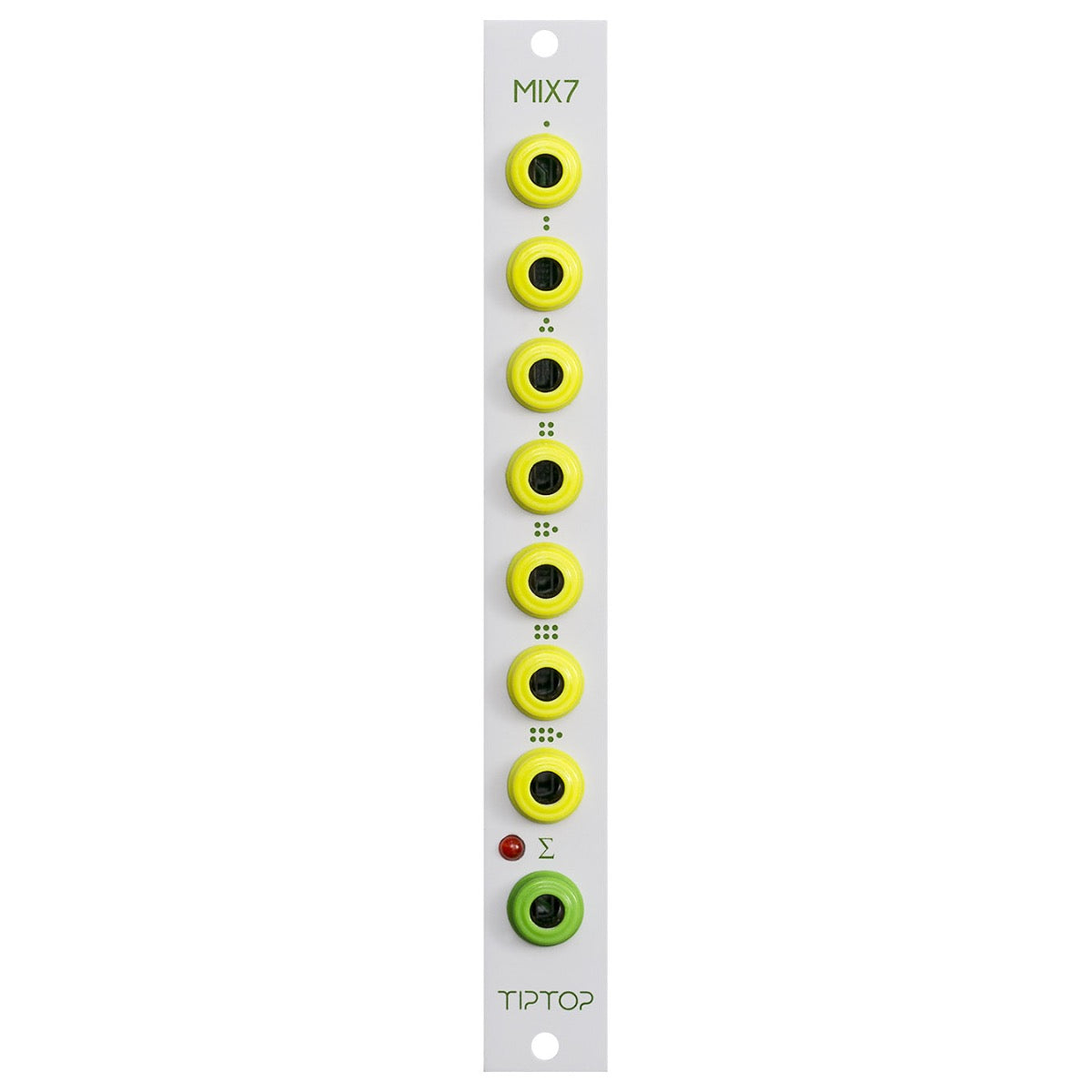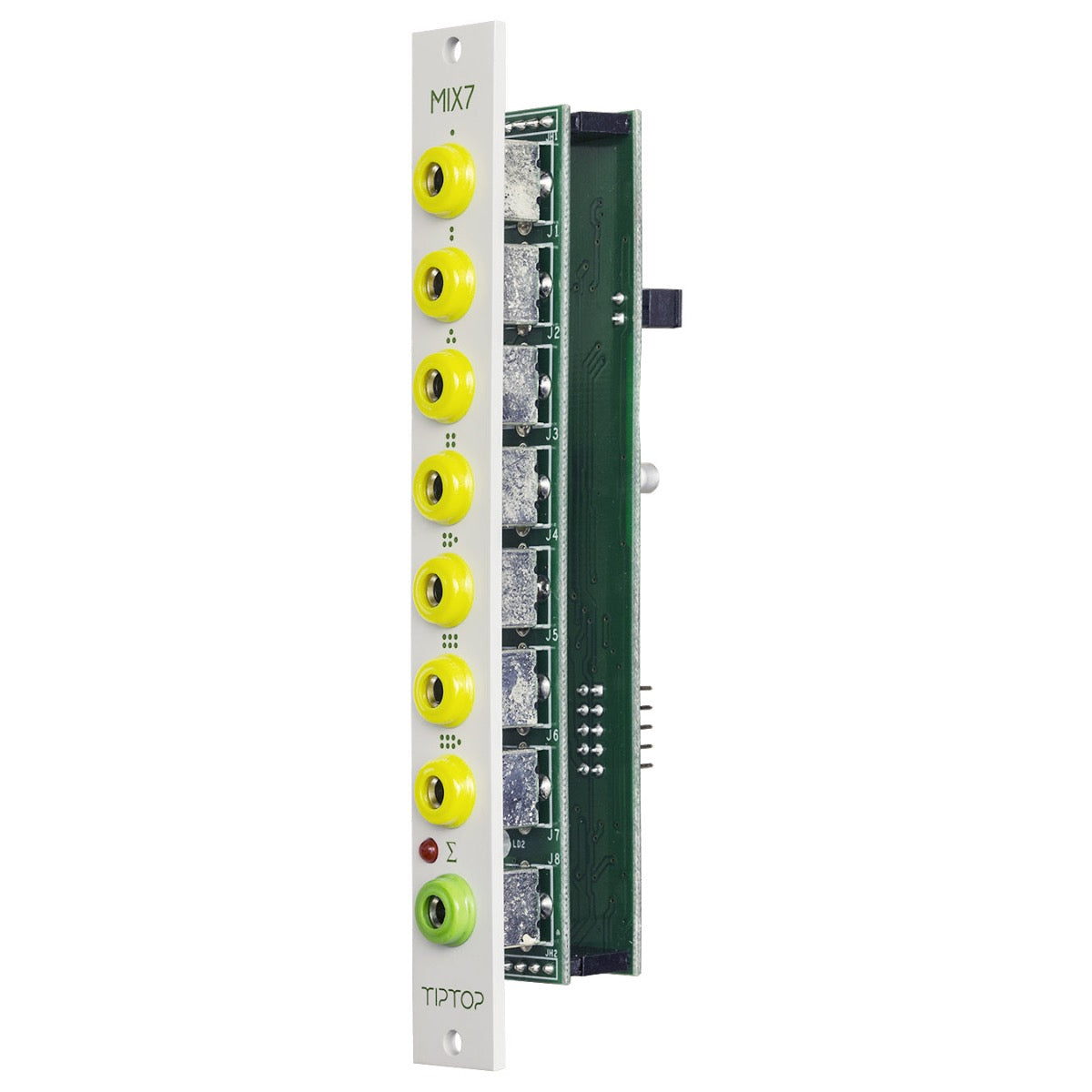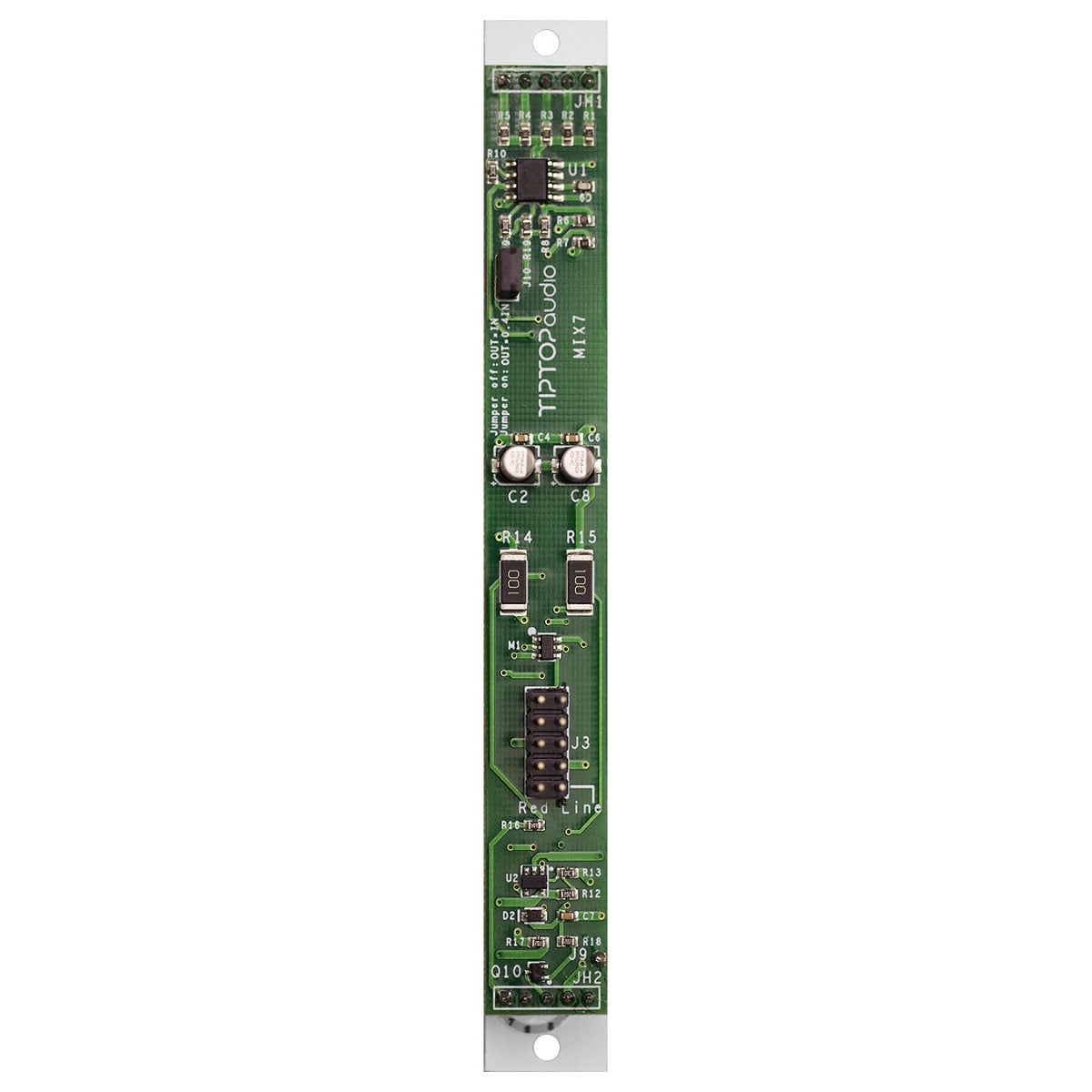 Tiptop Audio MIX7 Seven-Channel Summing Mixer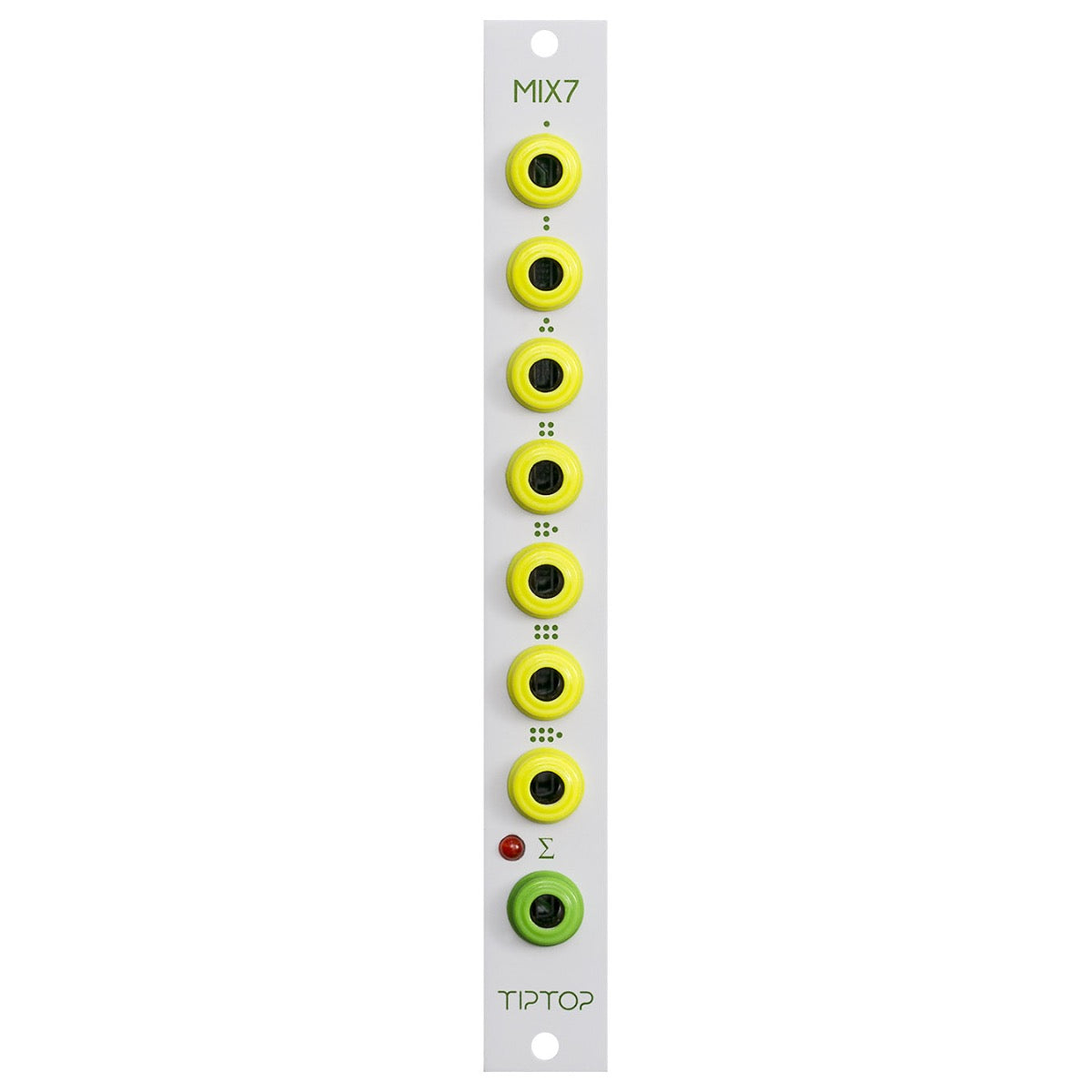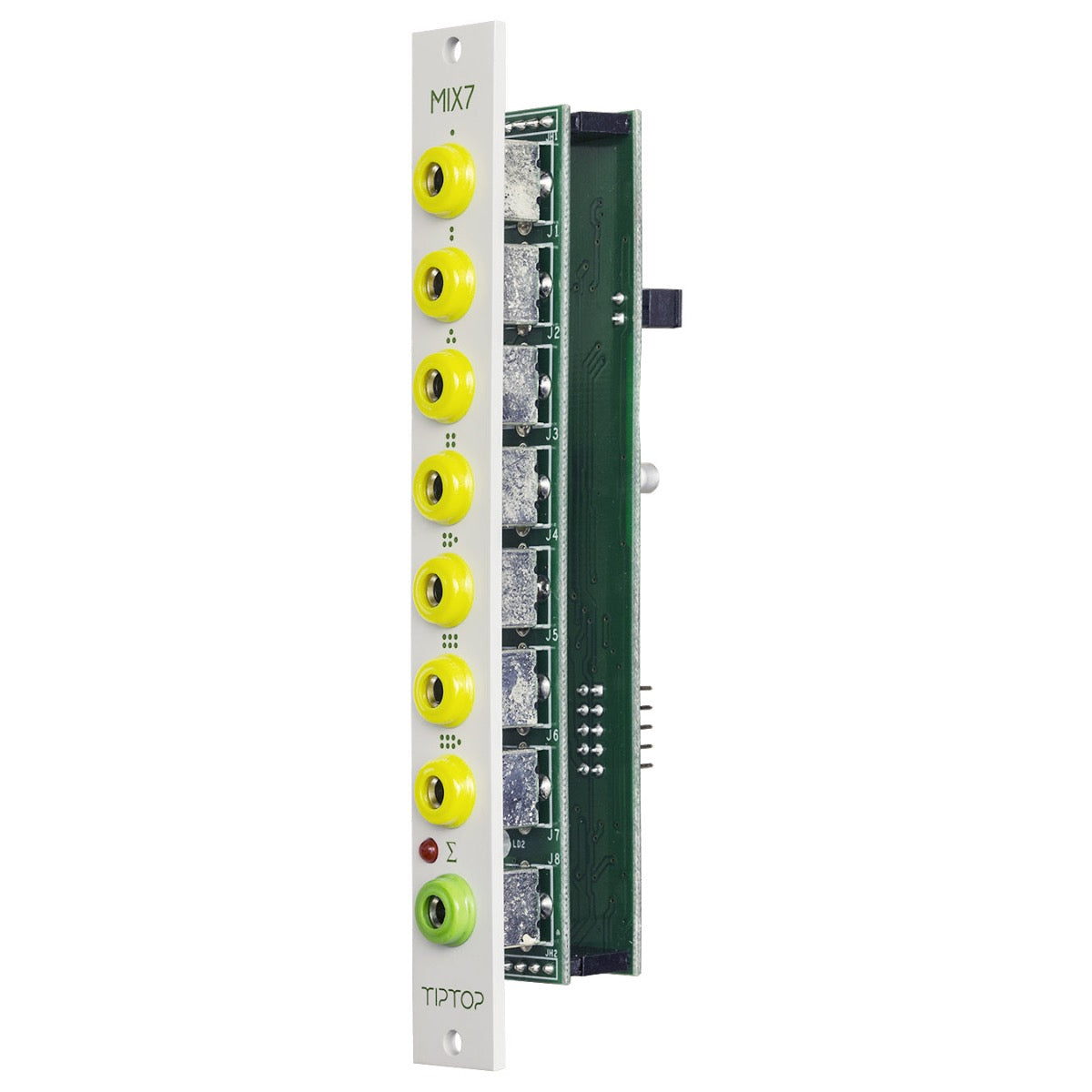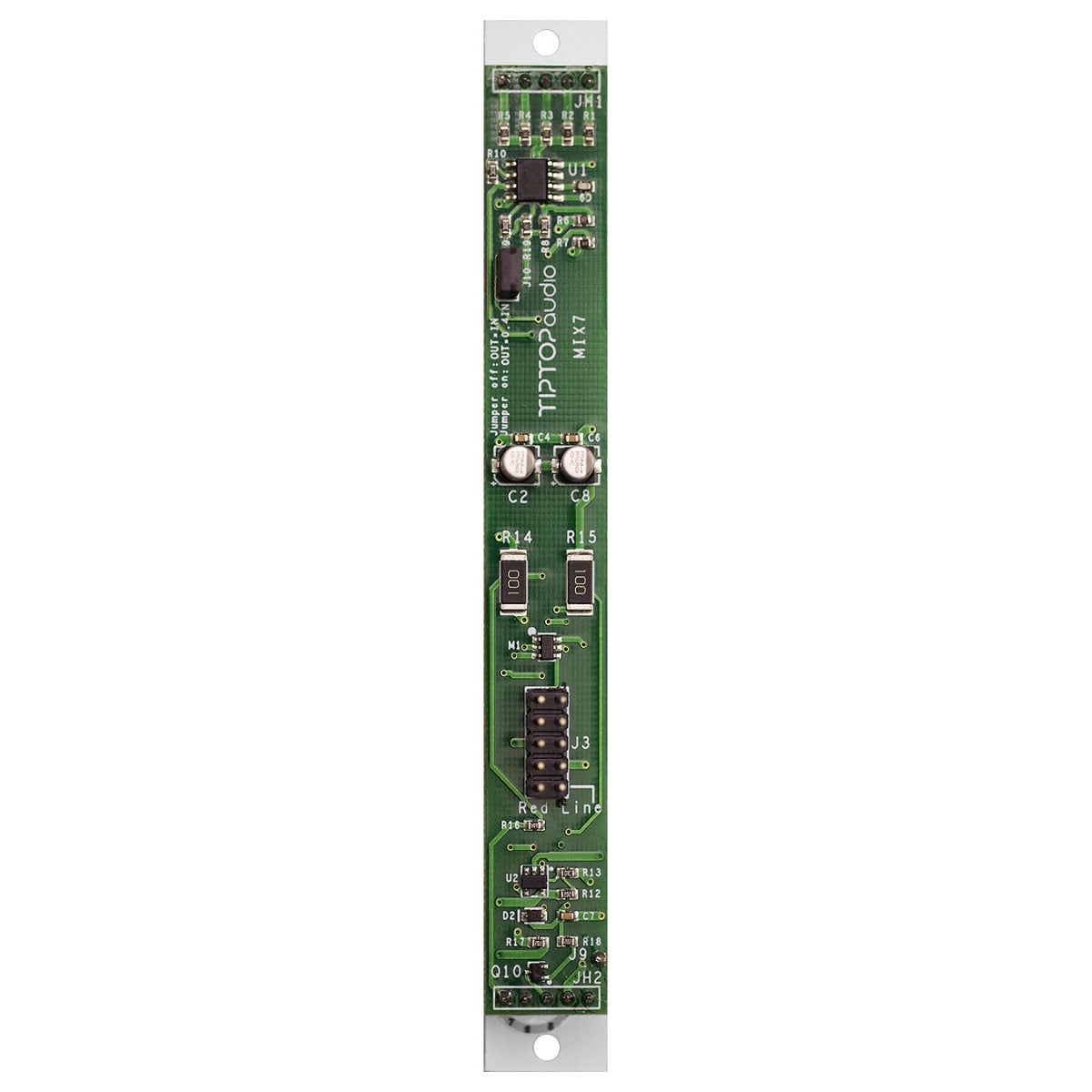 Tiptop Audio MIX7 Seven-Channel Summing Mixer
Tiptop Audio MIX7 is a seven-channel analog summing mixer module for eurorack. It is designed for summing any of the different types of signals you'll find in a modular system: audio, CV, trigger or gate.
MIX7 lets you sweeten your mix with more headroom using the power of low-noise analog summing. A compact 3hp eurorack utility module, MIX7 is an attractive mixing addition to any rig, especially with the ability to combine rhythms, note patterns or CV automations from different control sources. The main output of one section can be connected to the input of another MIX7 to create larger mixing groups and complex signal routes inside your modular rig.
MIX7's summing mixing circuit is built with low-noise operational amplifiers, giving it an excellent sound quality for mixing audio, the beautiful texture of classic analog mixing with plenty of headroom to handle hot modular signals and the versatility to sum non-audio signals in your system to open up new creative possibilities.
Each input is labeled with a number of dots, 1-7, yellow for input and green for output. The module matches Tiptop Audio's system look with clean white faceplate styling.
At the back of the module is a user-configurable jumper allowing users to configure MIX7 for either unity gain (OUT = IN) or give increased headroom (OUT = 0.4IN) for use with hot audio signals, which makes it a great pairing for Tiptop Audio percussion modules. A peak indicator light on the front panel warns the user of even the slightest audio clipping in the mix, helping to keep all the incoming sound sources at their full original quality.
SKU
TIP-MIX7
MPN
MIX7
Vendor
Tiptop Audio
Module Type
Mixer/Routing
Module Width
3hp
Mpn
MIX7
Module Power Usage
25mA @ +12V
20mA @ -12V
1U Module
No
+5V Required
No
Depth
32mm
Tiptop Audio Limited Warranty
Tiptop Audio offers the most extensive product warranty on the analog synthesizer market.
The warranty fully covers any defects or malfunction of their modules for one full year.
Ground shipping is FREE for all orders $99 and up.