Skip product carousel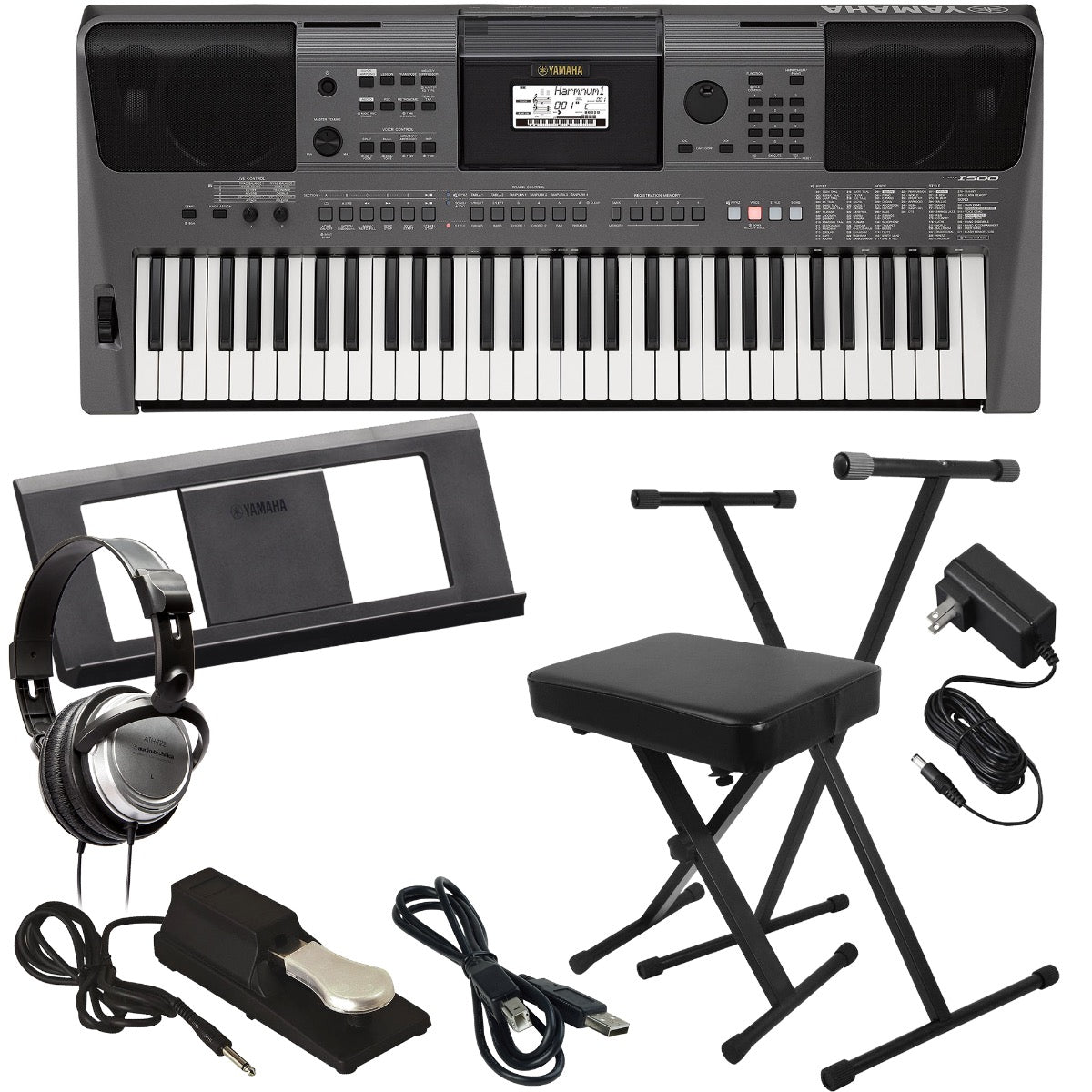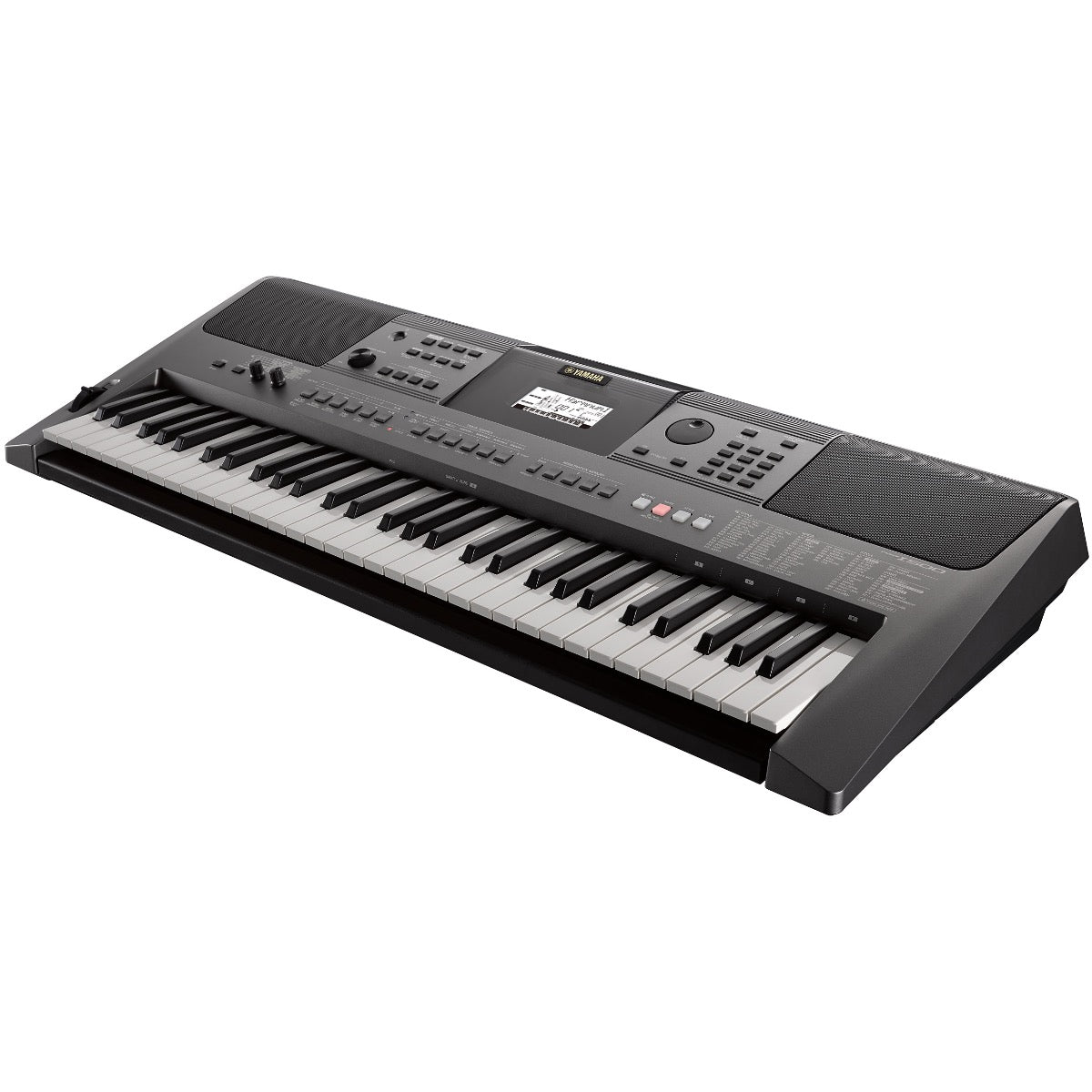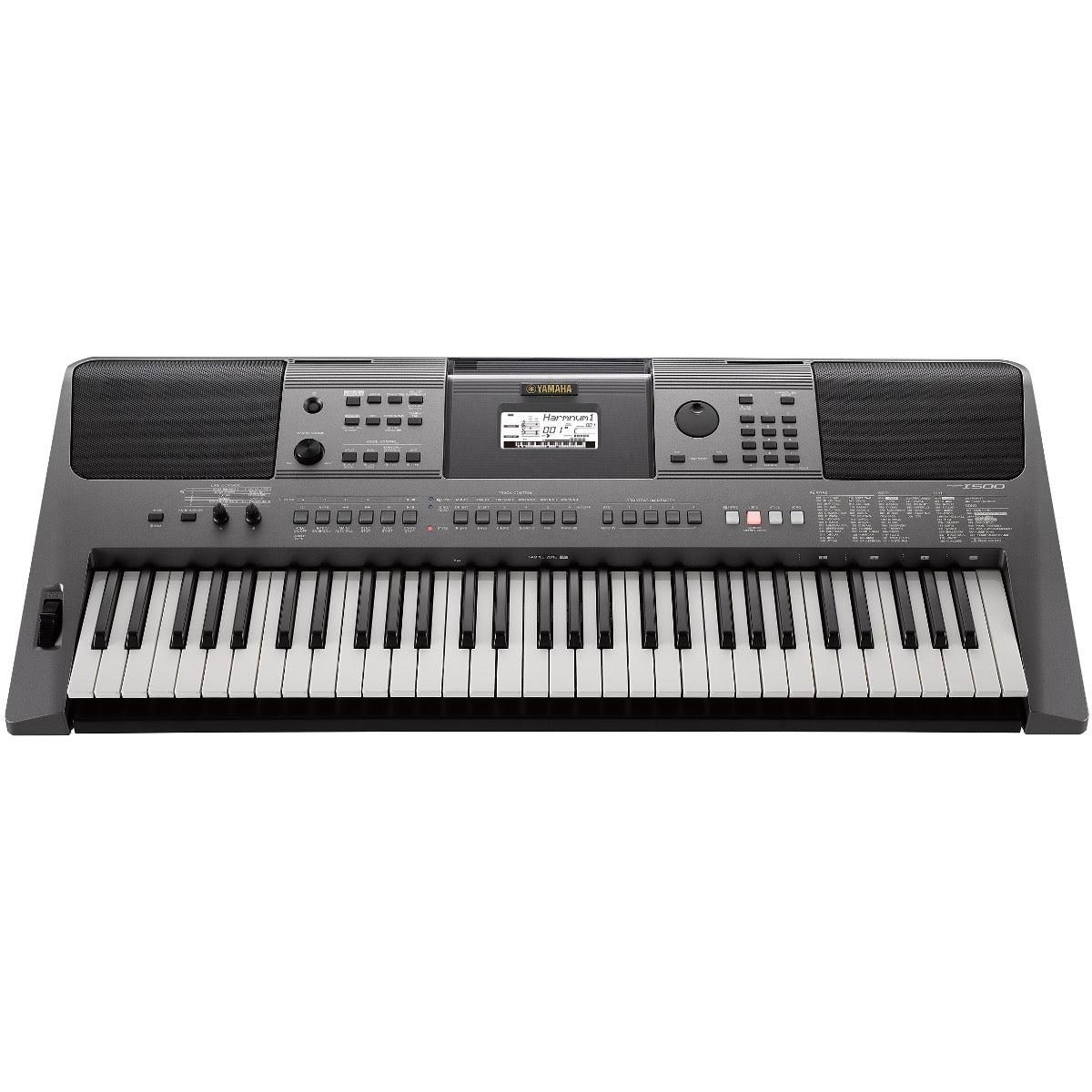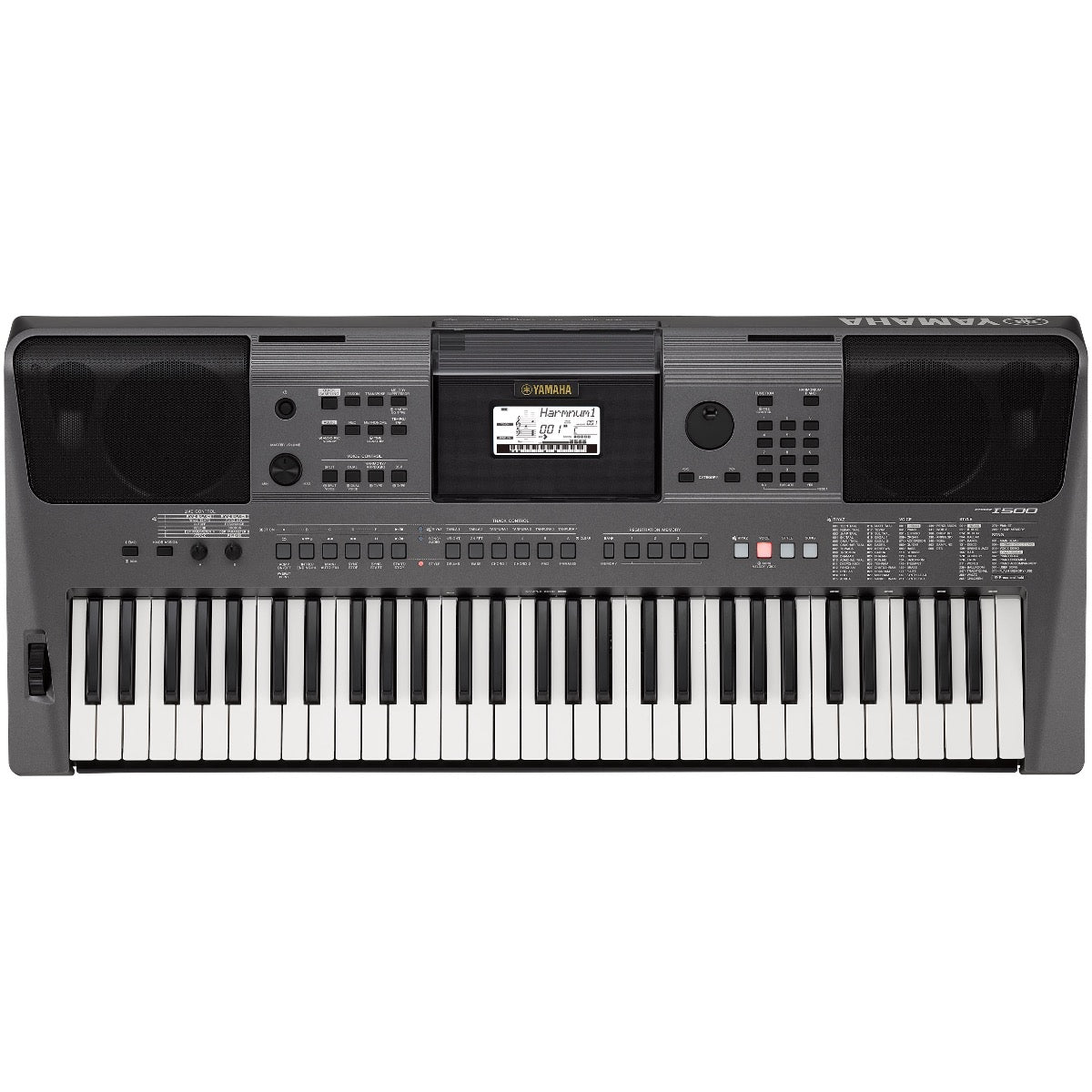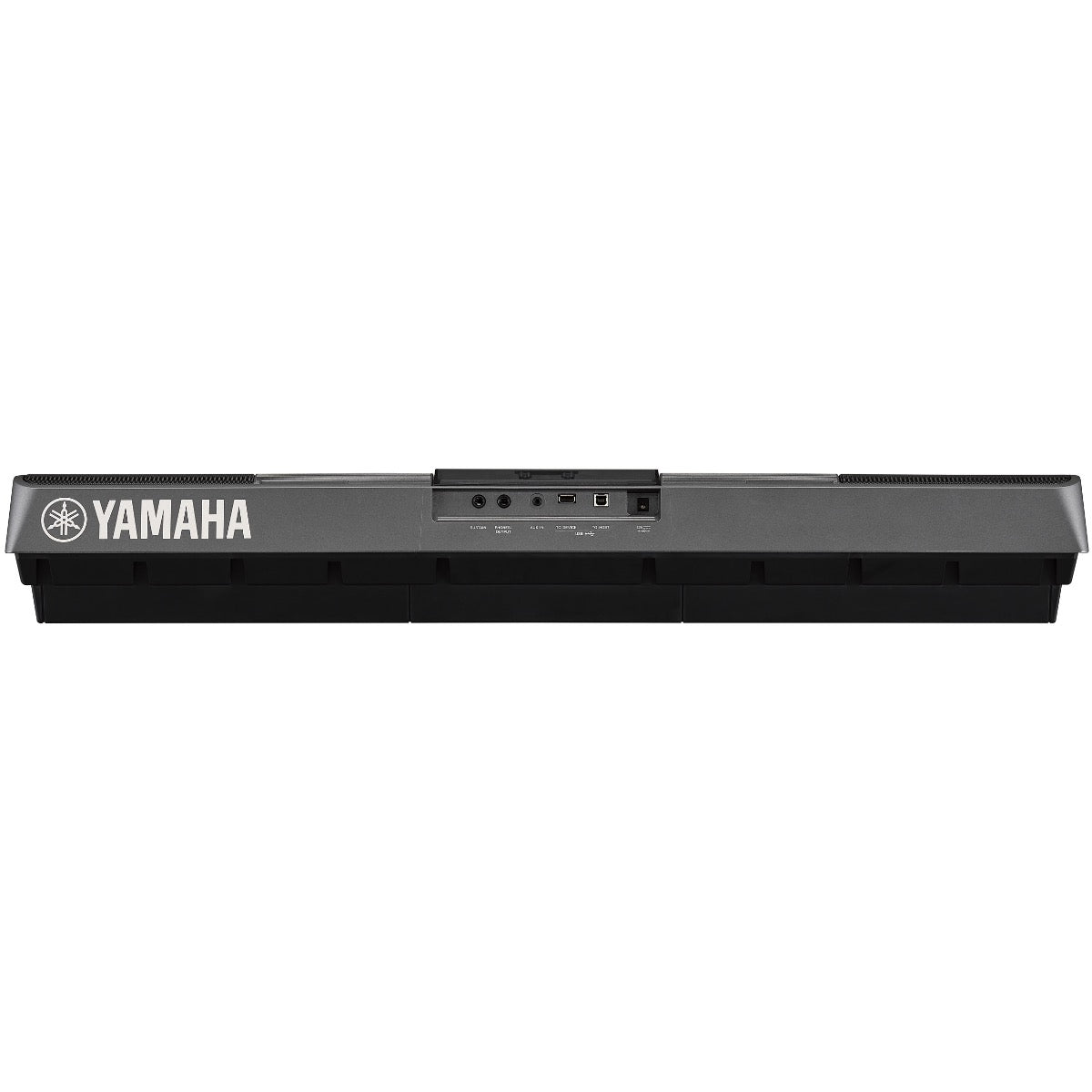 Yamaha PSR-I500 Portable Keyboard for Indian Music KEY ESSENTIALS BUNDLE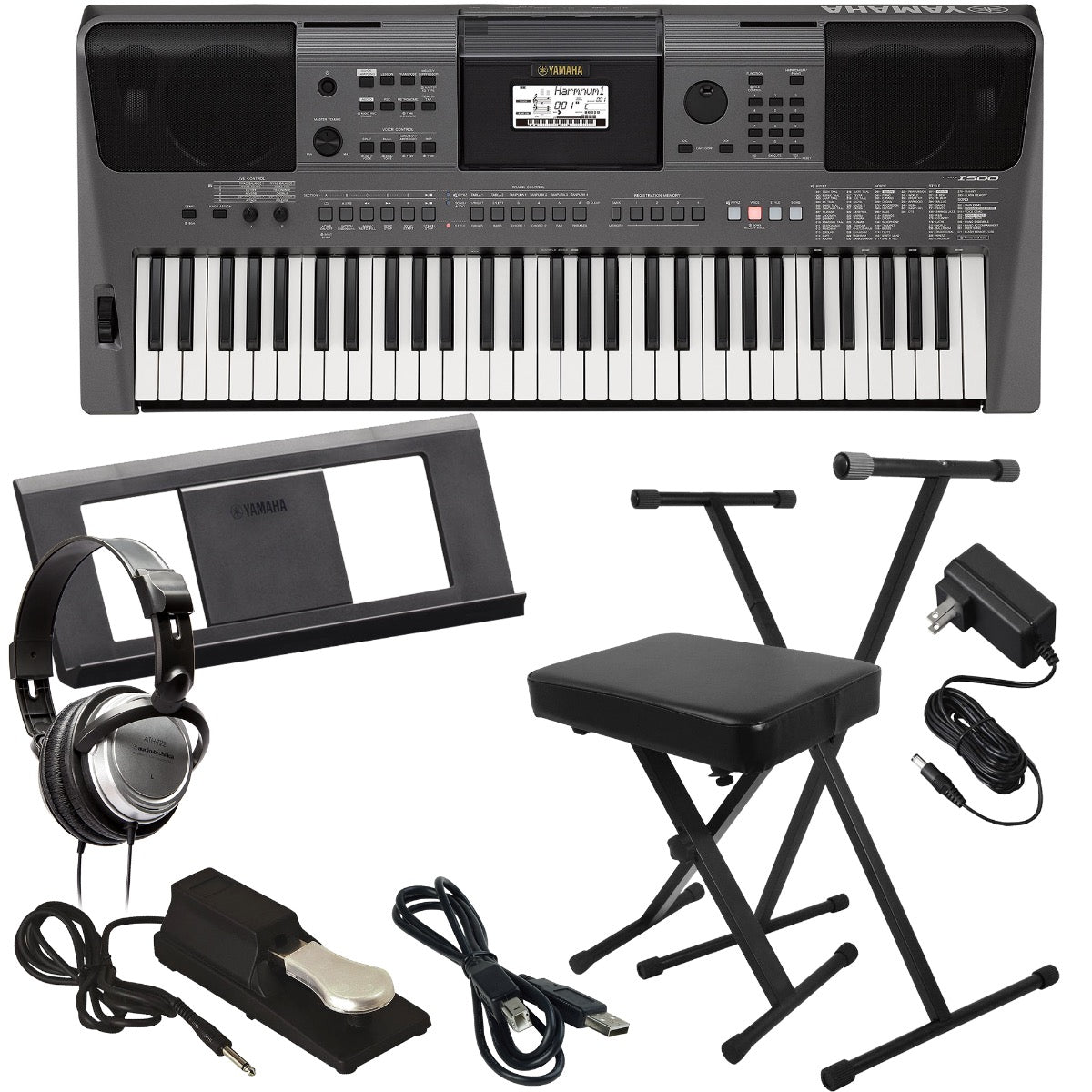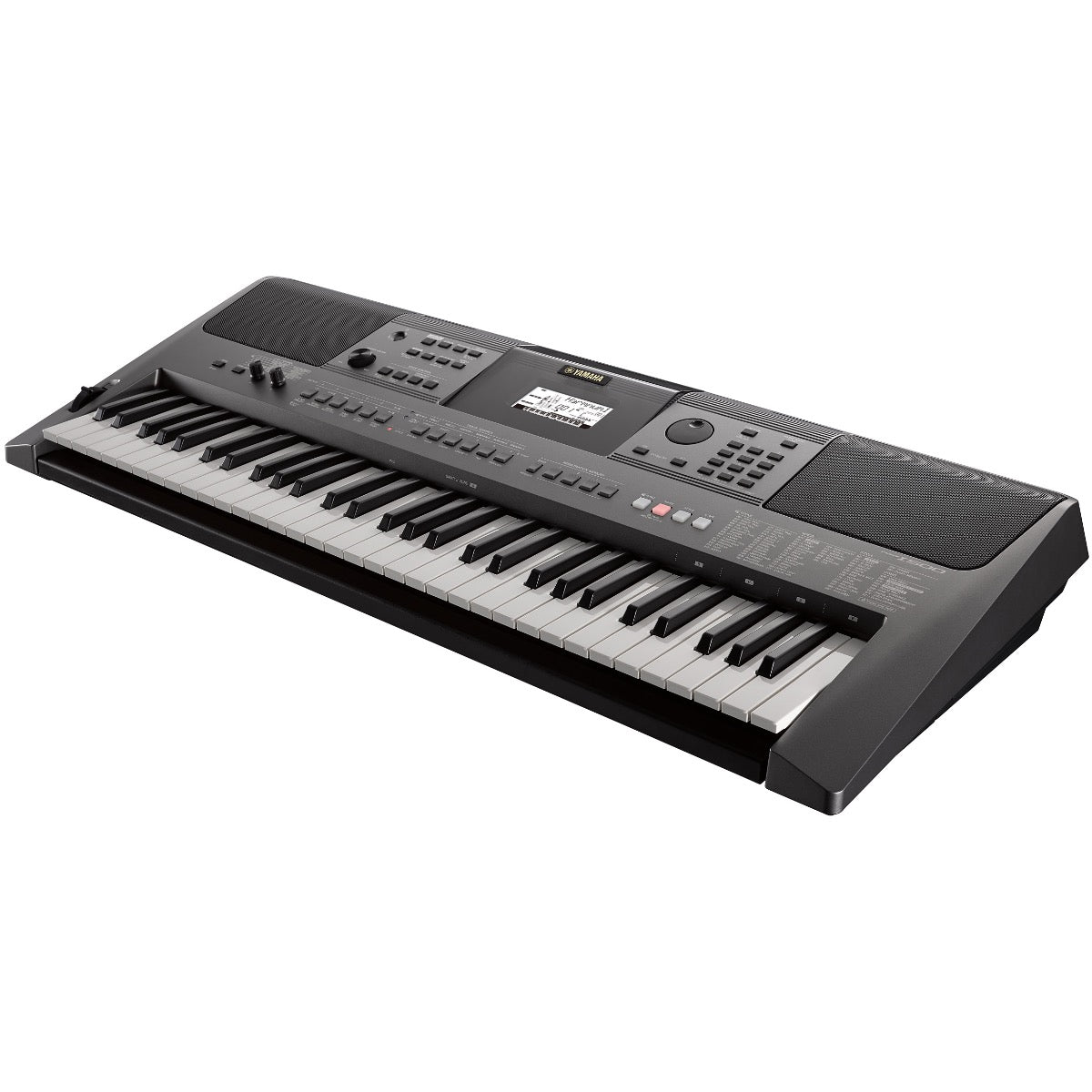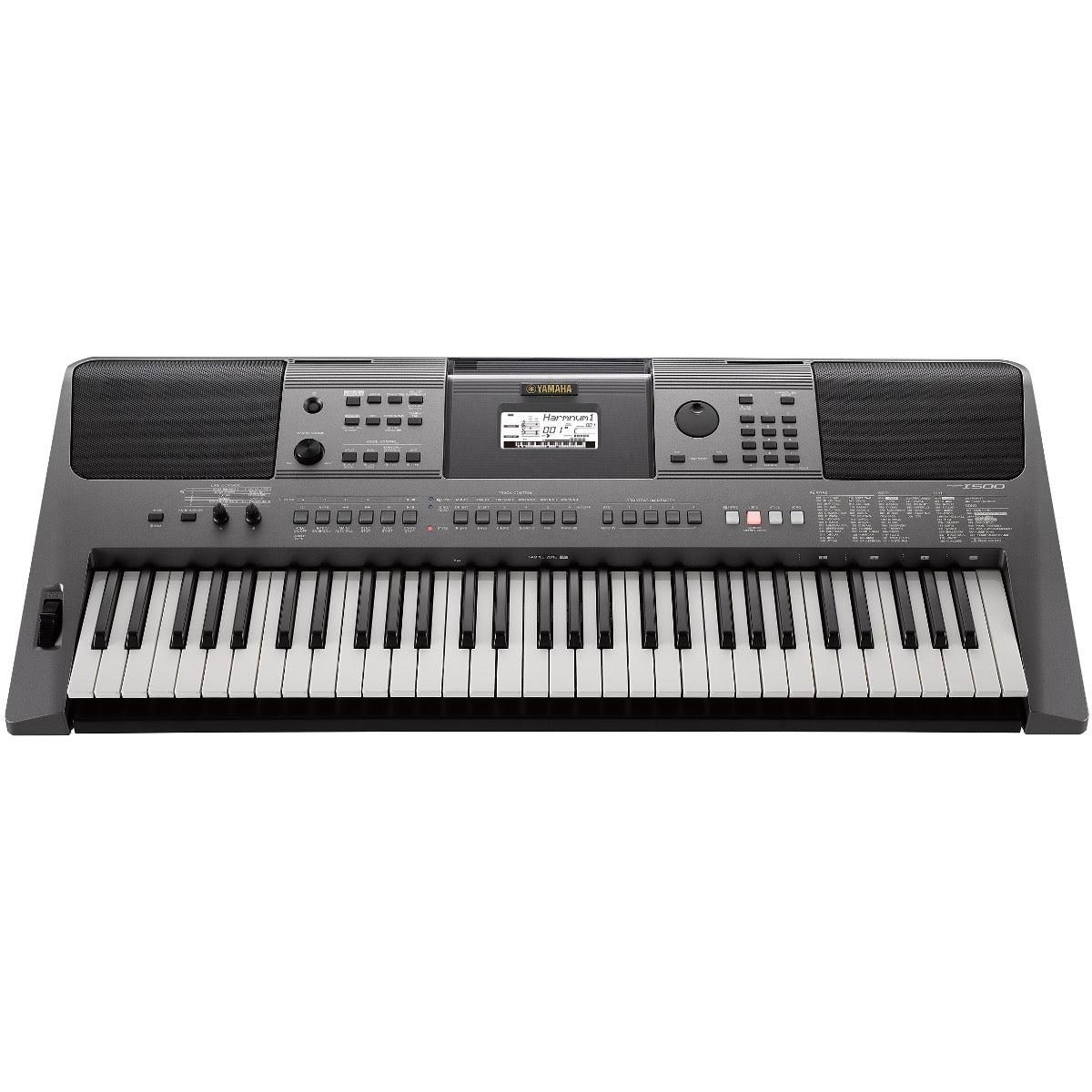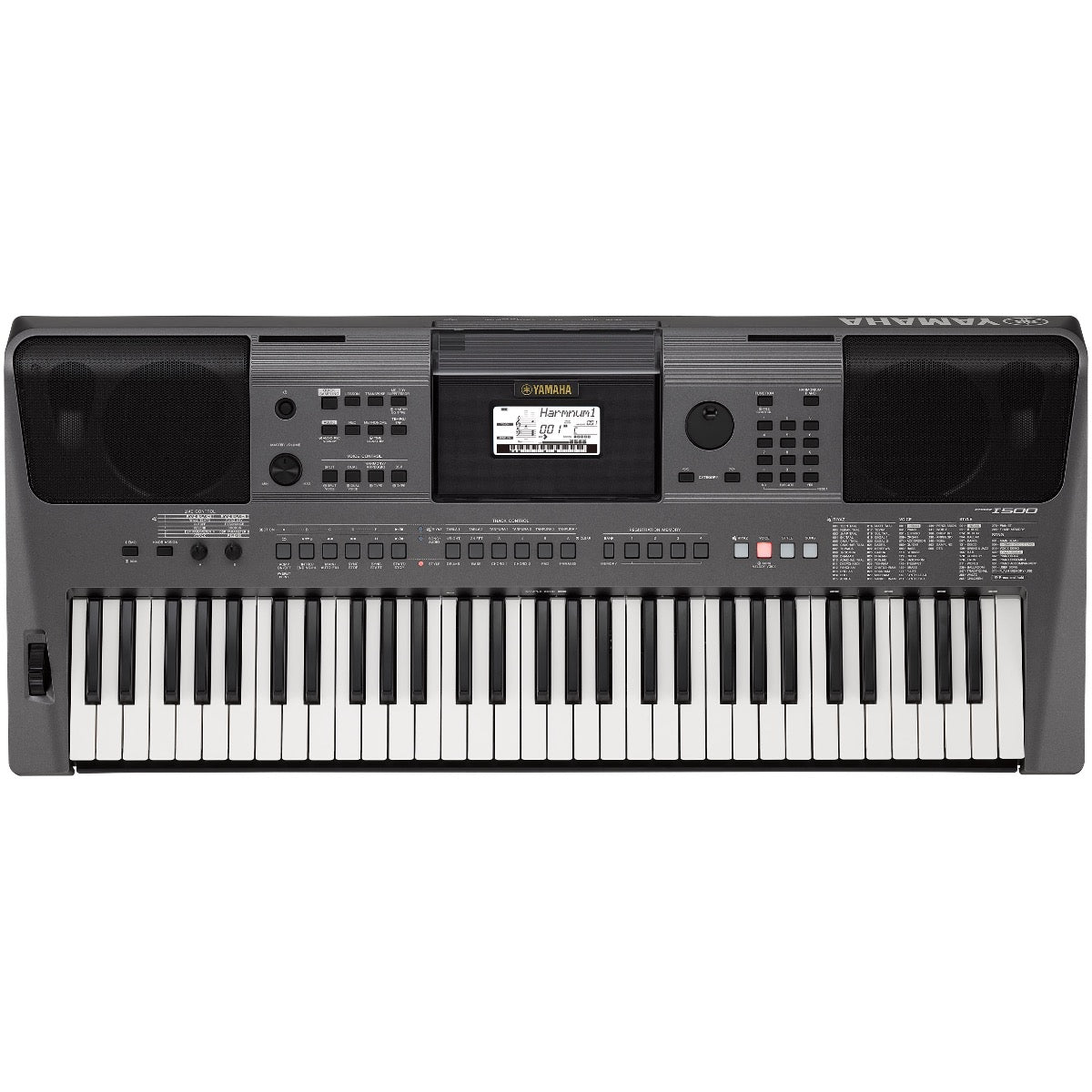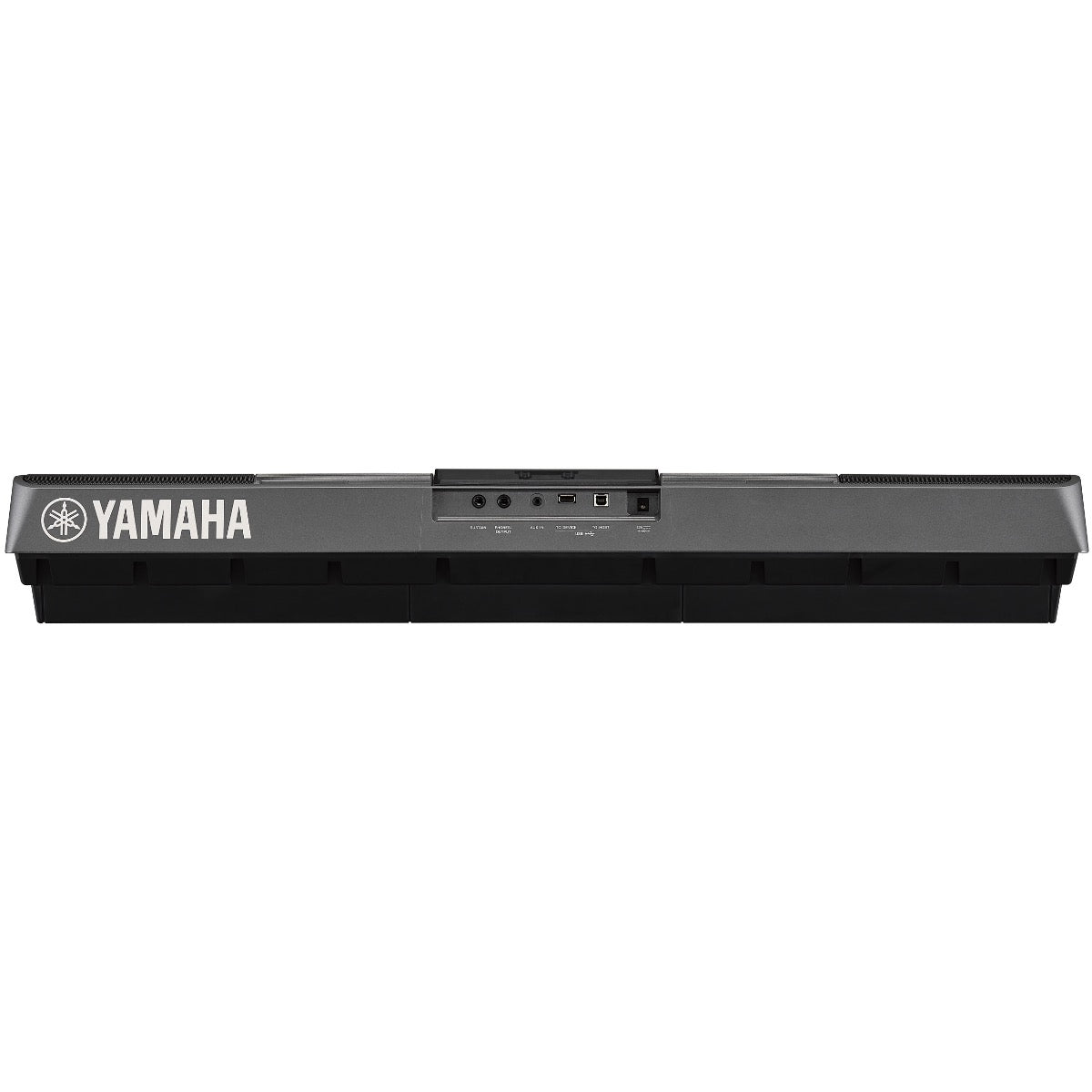 Yamaha PSR-I500 Portable Keyboard for Indian Music KEY ESSENTIALS BUNDLE
6 items included
This Kraft Music Bundle Includes
Click on a product to view more details.
Yamaha PSR-I500 is the ideal portable keyboard for Indian music lovers. A vast collection of onboard Indian instruments (Voices) and auto accompaniment function (Styles) covers a broad spectrum of Indian music genres from every corner of the country. Functions like Quick Sampling are designed to assist you to perform in a variety of situations. In addition, PSR-I500 features a number of lesson functions, including a built-in tabla/mridangam and tanpura function called Riyaz, to help you learn how to play songs or traditional Indian Raga scales.
The ideal keyboard for Indian music lovers, for both performance and learning
801 instruments, including 40 Indian instruments
282 types of auto accompaniment Styles, including 50 Indian Styles
Riyaz (tabla/mridangam and tanpura) function with 30 taals
Quick Sampling function: normal, one shot or loop
Powerful amplifiers with bass reflex speakers
Professional-quality DSP effects
Pitch bend wheel
Lesson function
Indian instruments
Authentic sounding Indian instruments are essential for anyone who wants to play traditional Indian songs or modern Indian movie songs. PSR-I500 has the Voices of 40 of Indian instruments on board, including newly sampled Voices based on requests from famous Indian music producers. Not limited only to Indian instruments, PSR-I500 also features a variety of instruments from pianos to synthesizers, making it possible to play songs from a variety of genres, from orchestra classics to electronic dance music.
Quick Sampling
In addition to the extensive collection of preset instruments, you can also add your own sampled content like short vocal phrases, special effects or looping chorus with PSR-I500. PSR-I500 can even vary the pitch of the sound that you have sampled to match the key you play.
Indian Styles
If you're struggling with finding other band members or simply want to perform alone, PSR-I500's Styles auto accompaniment function is invaluable. As you play chords, automatically created basslines, rhythm tracks or other kinds of accompaniment follow along. PSR-I500 has a variety of accompaniment Styles including 50 different types of Indian Styles from around the country.
Riyaz
PSR-I500 has a built-in tabla/mridangam and tanpura function called Riyaz. You can practice to traditional Indian rhythms for hours or use it for backing rhythms. What's more, PSR-I500 features 30 different patterns of taals.
Song lessons
You can quickly learn how to play your favorite songs step by step with PSR-I500. Not only the vast library of onboard songs, but all songs you have imported will be supported by the PSR-I500 lesson function. You can also buy songs from the impressive collection at Yamaha MusicSoft or even download practice music or lesson songs your teacher has made for you.
Registration memory
You may want to change sound settings for different songs or even during a song while you perform. The Registration Memory setting allows you to recall those stored settings (Voices, Styles, Effects, etc.) with the push of a button.
Transpose
If you want to play a song with your vocal partner or tabla player but they do not have the vocal range or prefer a different key for the song, simply use the transpose function to play in other keys worry free.
Dual voice
Dual voice allows players to play two instruments together, for example using both piano and strings together for a dreamy atmosphere; layering bansuri and a pad sound provides a similar feel. Another example of effective use of the dual voice function is layering harmonium with string slap to achieve a more realistic sound.
Split
For players who want to switch back and forth between two instruments or take on two instrumental roles – for example playing bass and pianos together while singing – PSR-I500 features a split function that lets you split the keyboard and assign an instrument to the lower and upper halves of the keyboard.
Pitch bend wheel
Much like guitarists bend notes to raise the pitch of their melodies, pitch bend wheel allows you to use this technique with a number of instruments such as sitar, veena, violin, saxophone, mandolin, bass, tabla, bulbul tarang, sarod and others.
Portamento
Portamento is a function that creates a smooth transition in pitch from the first note played on the keyboard to the next. This makes instruments sound more natural, especially when you play using certain Voices such as bulbul tarang, veena, strings, synth, bass or sitar.
Master EQ
The newly added India master EQ type makes your PSR-I500 sound more punchy and rich for Indian instruments in particular when you are connected to a PA system.
DSP effects
New DSP effects add more variety and depth to your sound. Reverb presets will make you feel as if you are playing in a world famous concert hall, while the rotary speaker effect will add a professional feel to organ sounds or even tanpura. Distortion is obviously important for some electric guitar sounds, but it's also worth giving it a try with electric sitar.
Built-in speakers
PSR-I500 is equipped with two powerful onboard 6-watt speakers, delivering punchy bass and drums without the need for setting up an external PA in smaller venues such as a café or restaurant.
Battery power
PSR-I500 can be powered by batteries! Just bring six AA batteries for street performances, touring or camping without a stable electricity supply.
Portable
Light and durable to meet even the needs of traveling musicians, PSR-I500 is easily transported from stage to stage and can be used in any playing environment you choose.
Touch response
From a light touch to a firm, more aggressive style, PSR-I500's touch responsive keyboard captures your expression perfectly. Yamaha's touch-sensitive keyboards have been recognized and certified by world famous Trinity Music College London. You can also configure your PSR-I500 for compatibility with Trinity lessons with the push of a single button when you download Trinity registration files.
Yamaha quality
Yamaha has a long history of strict quality control after decades of dedication to world class quality and durability. PSR-I500 is produced in a Yamaha factory in India that began operations in 2019 using the same quality control guidelines as other Yamaha factories. There, PSR-I500 has undergone a variety of durability tests ranging from exposure to extreme temperatures and humidity, to dropping the keyboards and pushing the keys aggressively over extended periods of time.

SKU
YAM-PSRI500KE
MPN
PSR-I500
Vendor
Yamaha
Built In Speakers
Yes
Connectivity
USB
Included From Manufacturer
Music rest
Power supply
Keys Weighted
No
Key Num
61
Mpn
PSRI500
Piano Cabinet Style
Portable
Product Unique Features
40 Indian instruments
50 Indian Styles
Riyaz (tabla/mridangam and tanpura) function with 30 taals
44.1 kHz 16-bit audio interface for recording audio to USB flash drive
Accompaniments
Yes
Finish
Metallic dark gray
Audio Inputs
1/8" stereo aux input
Audio Outputs
1/4" stereo headphone output
Key Action
Organ style
Layer Feature
Yes
Metronome
Yes
Pedals
1/4" sustain pedal input
Product Weight
14 lb 9 oz. not including batteries
Quarter-Tone Scale Function
No
Rhythm Patterns
282 Styles including 50 Indian Styles
30 Riyaz tabla/tanpura patterns
Song Recorder
MIDI
Number of Songs
Varies based on numbers of notes in songs
±19,000 notes total
Number of Sounds
257 Panel Voices including 40 Indian Voices
32 Drum/SFX Kits
50 Arpeggio Voices
462 XGlite Voices
Speaker Power
6 W + 6 W
Speaker Size
12 cm × 2
Split Feature
Yes
Number of Tracks
5 Melody tracks
1 Style/Pattern track
Transpose Feature
Yes
Voices of Polyphony
48
Width
37.25"
Depth
15.875"
Height
5.5"
Yamaha Arranger Workstation Keyboards Limited Warranty
Thank you for selecting a Yamaha product. Yamaha products are designed and manufactured to provide a high level of defect-free performance. Yamaha Corporation of America ("Yamaha") is proud of the experience and craftsmanship that goes into each and every Yamaha product. Yamaha sells its products through a network of reputable, specially authorized dealers and is pleased to offer you, the Original Owner, the following Limited Warranty, which applies only to products that have been (1) directly purchased from Yamaha's authorized dealers in the fifty states of the USA and District of Columbia (the 'Warranted Area') and (2) used exclusively in the Warranted Area. Yamaha suggests that you read the Limited Warranty thoroughly, and invites you to contact your authorized Yamaha dealer or Yamaha Customer Service if you have any questions.
This warranty covers Yamaha Arranger Workstation Keyboards against defects in materials or workmanship for one (1) year.
Yamaha will, at its option, repair or replace the product covered by this warranty if it becomes defective, malfunctions or otherwise fails to conform with this warranty under normal use and service during the term of this warranty, without charge for labor or materials. Repairs may be performed using new or refurbished parts that meet or exceed Yamaha specifications for new parts. If Yamaha elects to replace the product, the replacement may be a reconditioned unit. You will be responsible for any installation or removal charges and for any initial shipping charges if the product(s) must be shipped for warranty service. However, Yamaha will pay the return shipping charges to any destination within the USA if the repairs are covered by the warranty. This warranty does not cover (a) damage, deterioration or malfunction resulting from accident, negligence, misuse, abuse, improper installation or operation or failure to follow instructions according to the Owner's Manual for this product; any shipment of the product (claims must be presented to the carrier); repair or attempted repair by anyone other than Yamaha or an authorized Yamaha Service Center; (b) any unit which has been altered or on which the serial number has been defaced, modified or removed; (c) normal wear and any periodic maintenance; (d) deterioration due to perspiration, corrosive atmosphere or other external causes such as extremes in temperature or humidity; (e) damages attributable to power line surge or related electrical abnormalities, lightning damage or acts of God; or (f) RFI/EMI (Interference/noise) caused by improper grounding or the improper use of either certified or uncertified equipment, if applicable.
Any evidence of alteration, erasing or forgery of proof-of-purchase documents will cause this warranty to be void. This warranty covers only the Original Owner and is not transferable.
Warranty service will only be provided for defective products within the Warranted Area. Contact your local authorized Yamaha dealer who will advise you of the procedures to be followed. If this is not successful, contact Yamaha directly. Yamaha may request that you send the defective product to a local authorized Yamaha Servicer or authorize return of the defective product to Yamaha for repair. If you are uncertain as to whether a dealer has been authorized by Yamaha, please contact Yamaha's Service Department or check Yamaha's website.
Product(s) shipped for service should be packed securely and must be accompanied by a detailed explanation of the problem(s) requiring service, together with the original or a machine reproduction of the bill of sale or other dated, proof-of-purchase document describing the product, as evidence of warranty coverage. Should any product submitted for warranty service be found ineligible therefore, an estimate of repair cost will be furnished and the repair will be accomplished only if requested by you and upon receipt of payment or acceptable arrangement for payment.
Any implied warranties, including warranties of merchantability and fitness for a particular purpose shall be limited in duration to the applicable period of time set forth above. Yamaha shall not be responsible for incidental or consequential damages or for damages based upon inconvenience, loss of use, damage to any other equipment or other items at the site of use or interruption of performances or any consequences. Yamaha's liability for any defective product is limited to repair or replacement of the product, at Yamaha's option. Some states do not allow limitations on how long an implied warranty lasts or the exclusion or limitation of incidental or consequential damages, so the above limitation or exclusion may not apply to you. This Warranty gives you specific legal rights, and you may also have other rights which vary from state to state. This is the only express warranty applicable to the product specified herein; Yamaha neither assumes nor authorizes anyone to assume for it any other express warranty.
Standard Shipping