Skip product carousel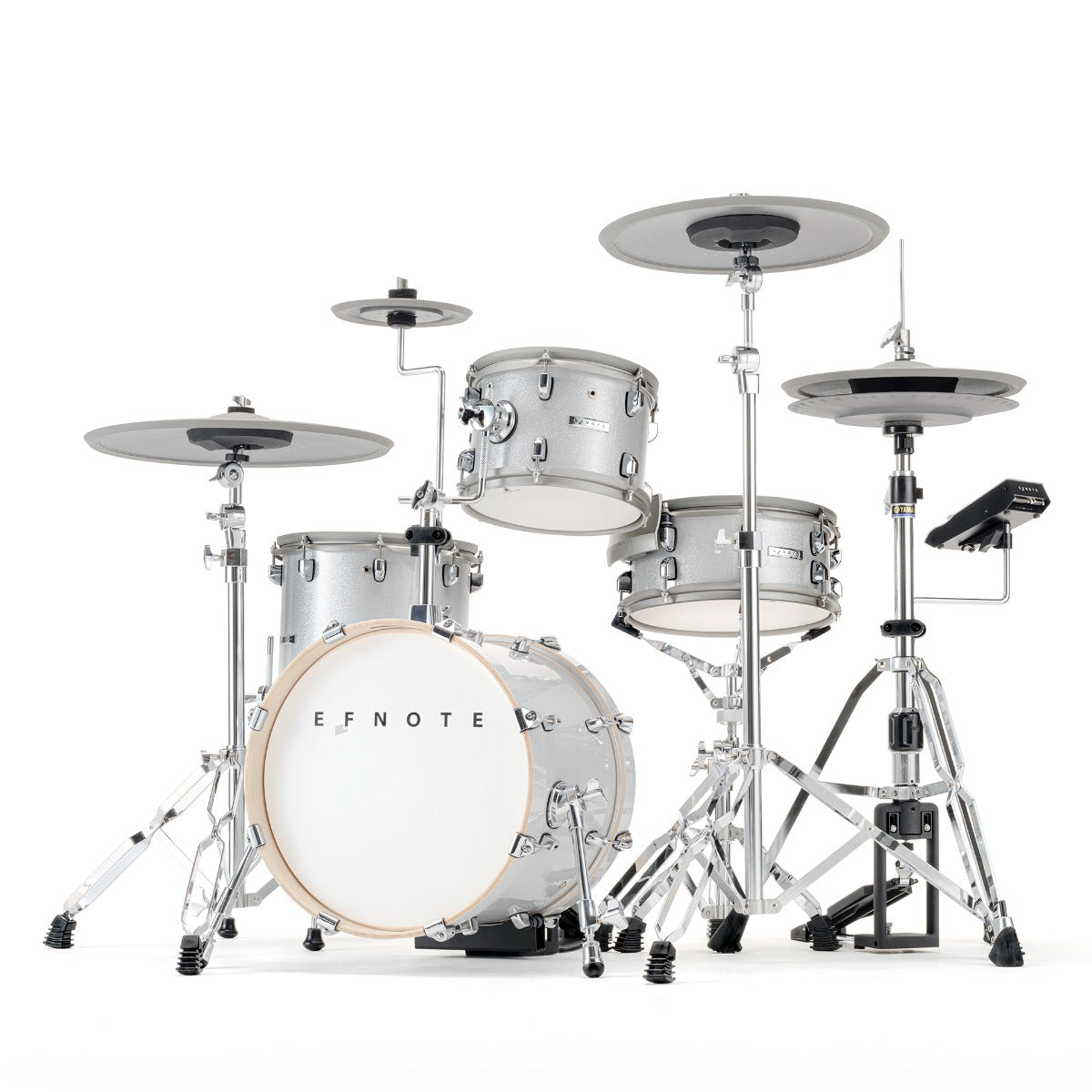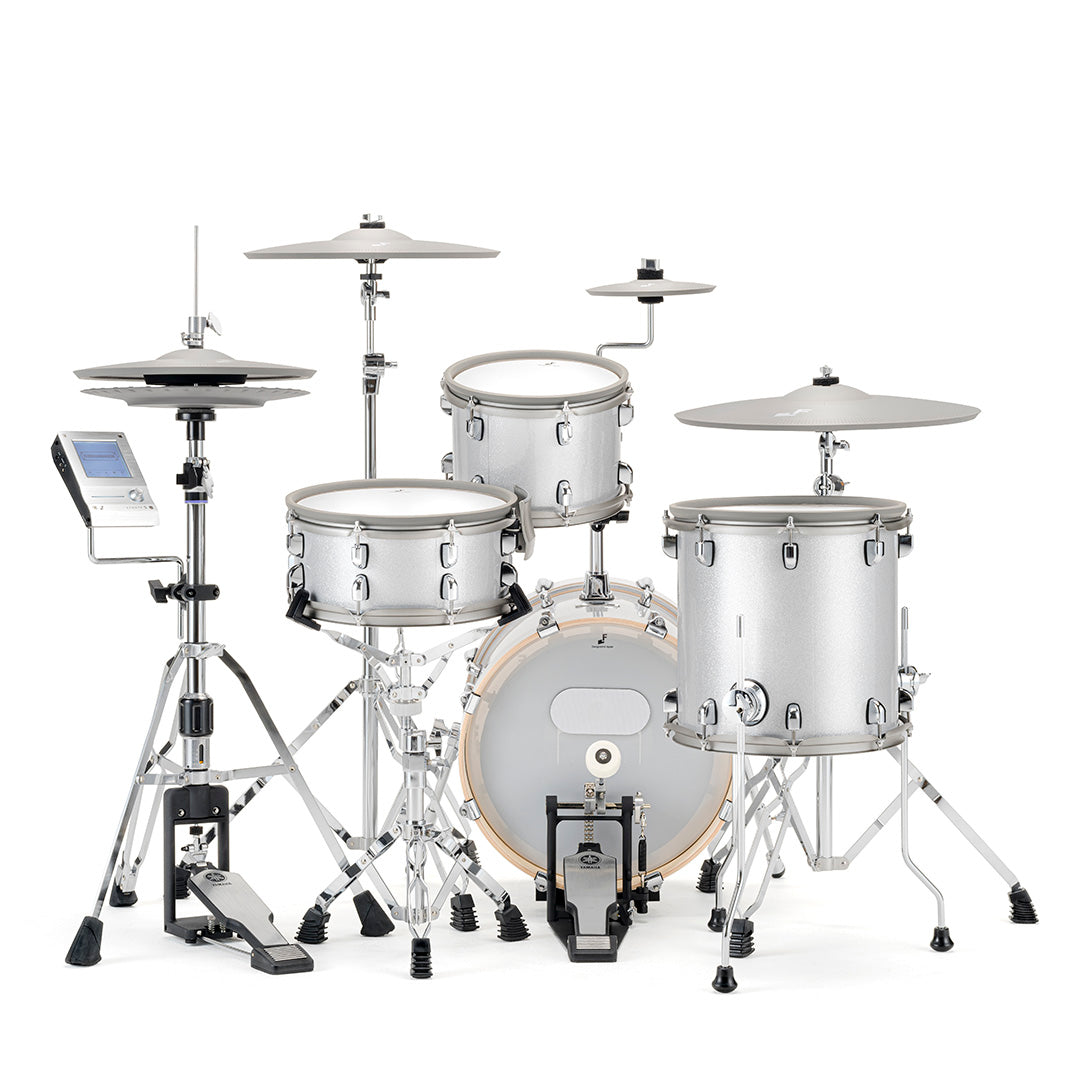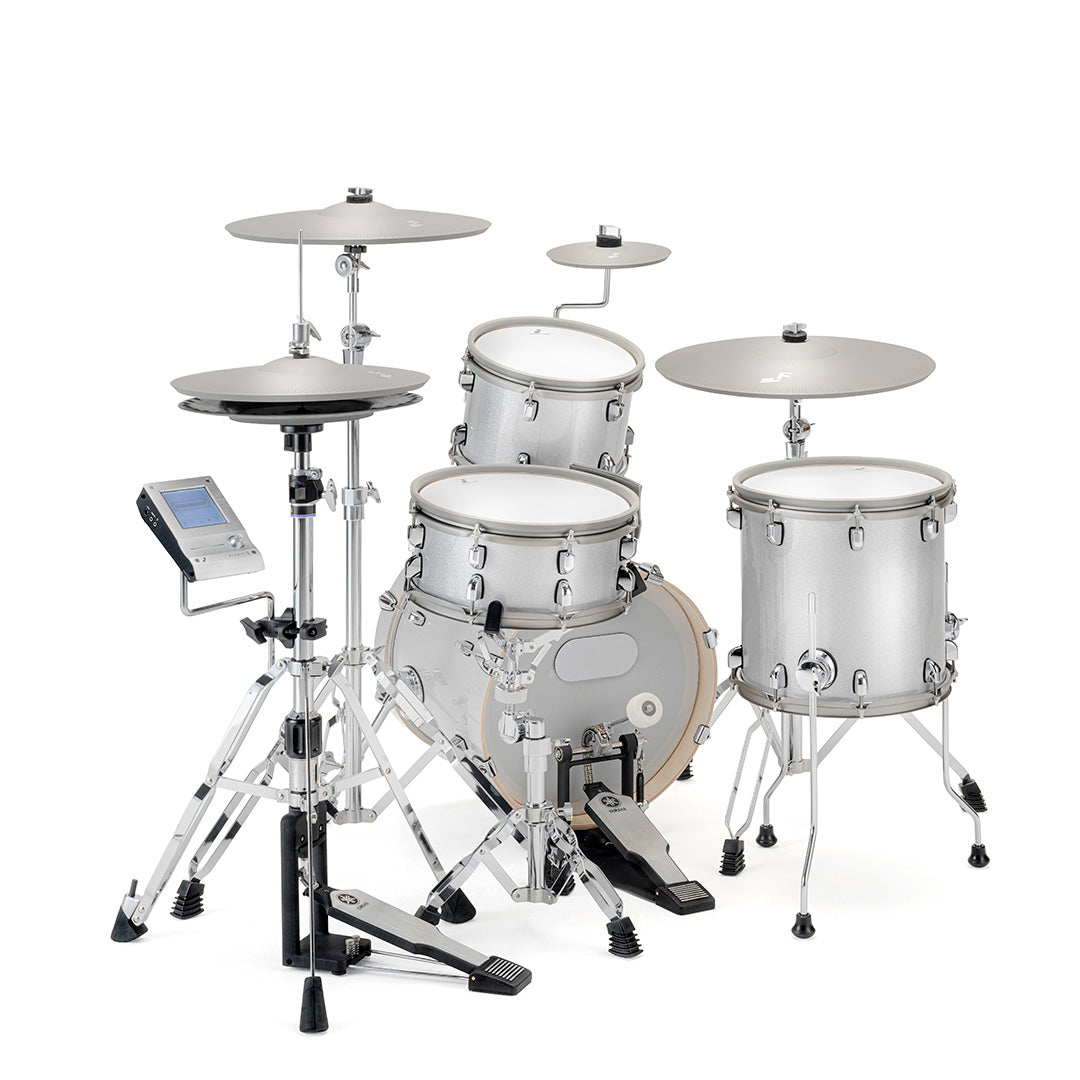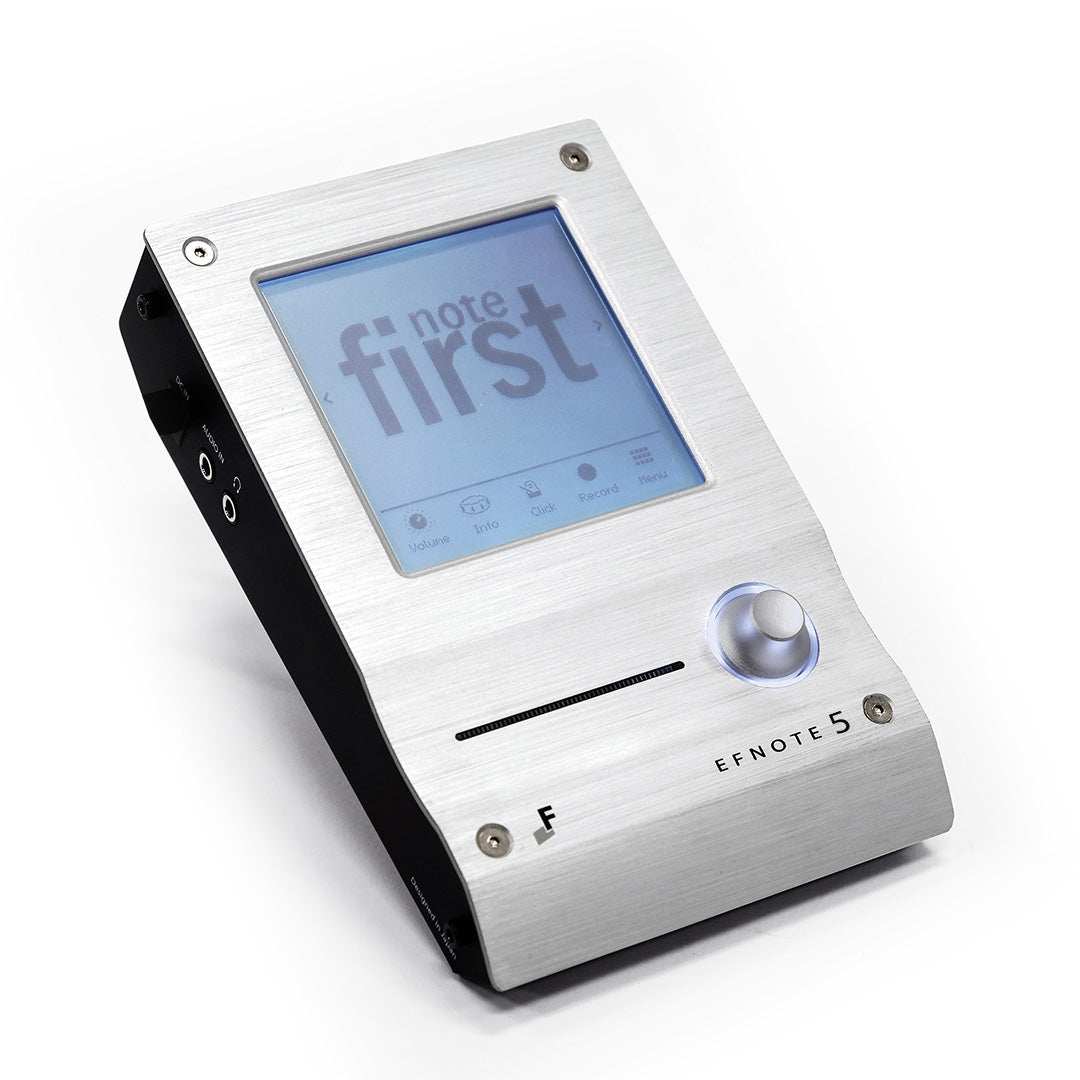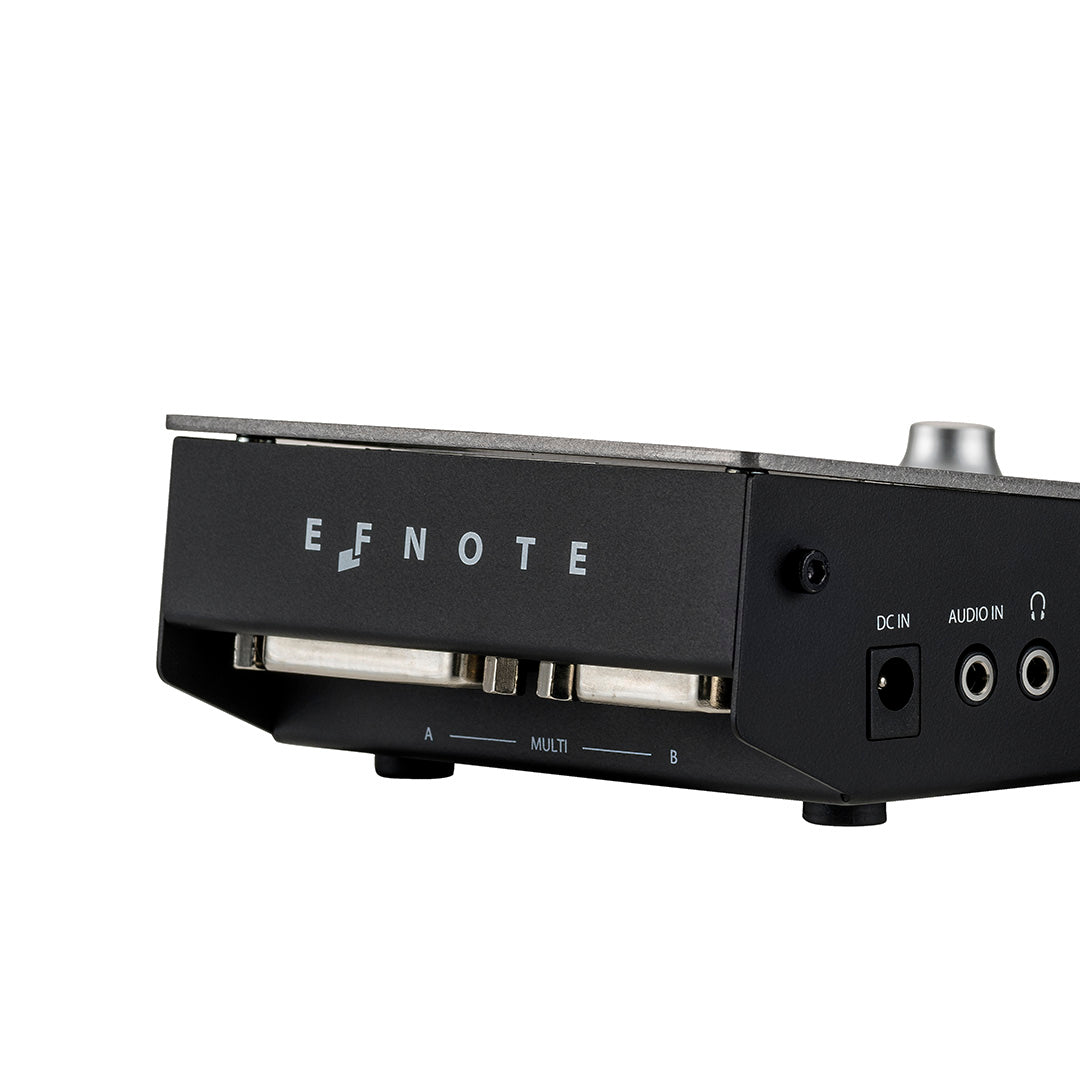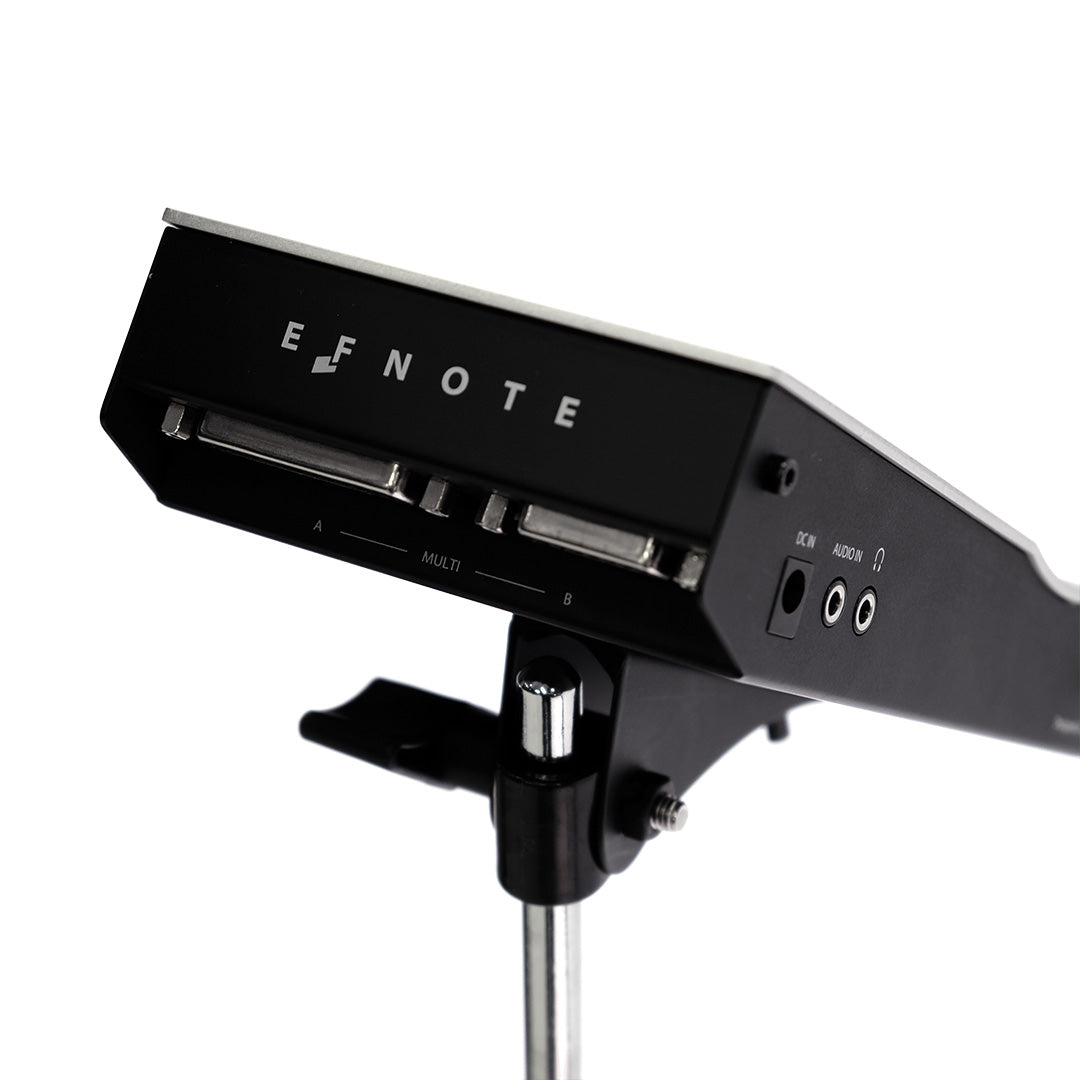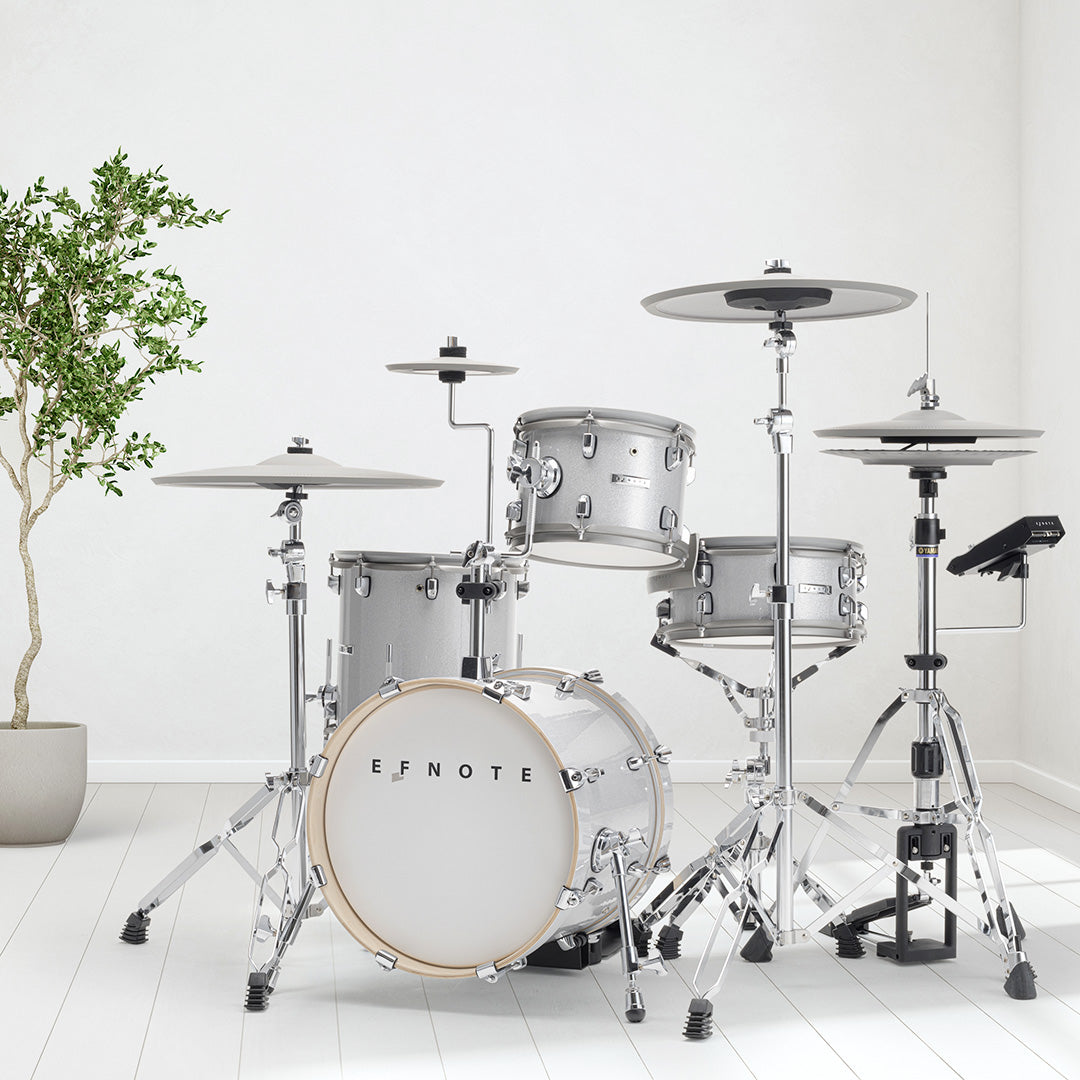 EFNOTE 5 Electronic Drum Set - White Sparkle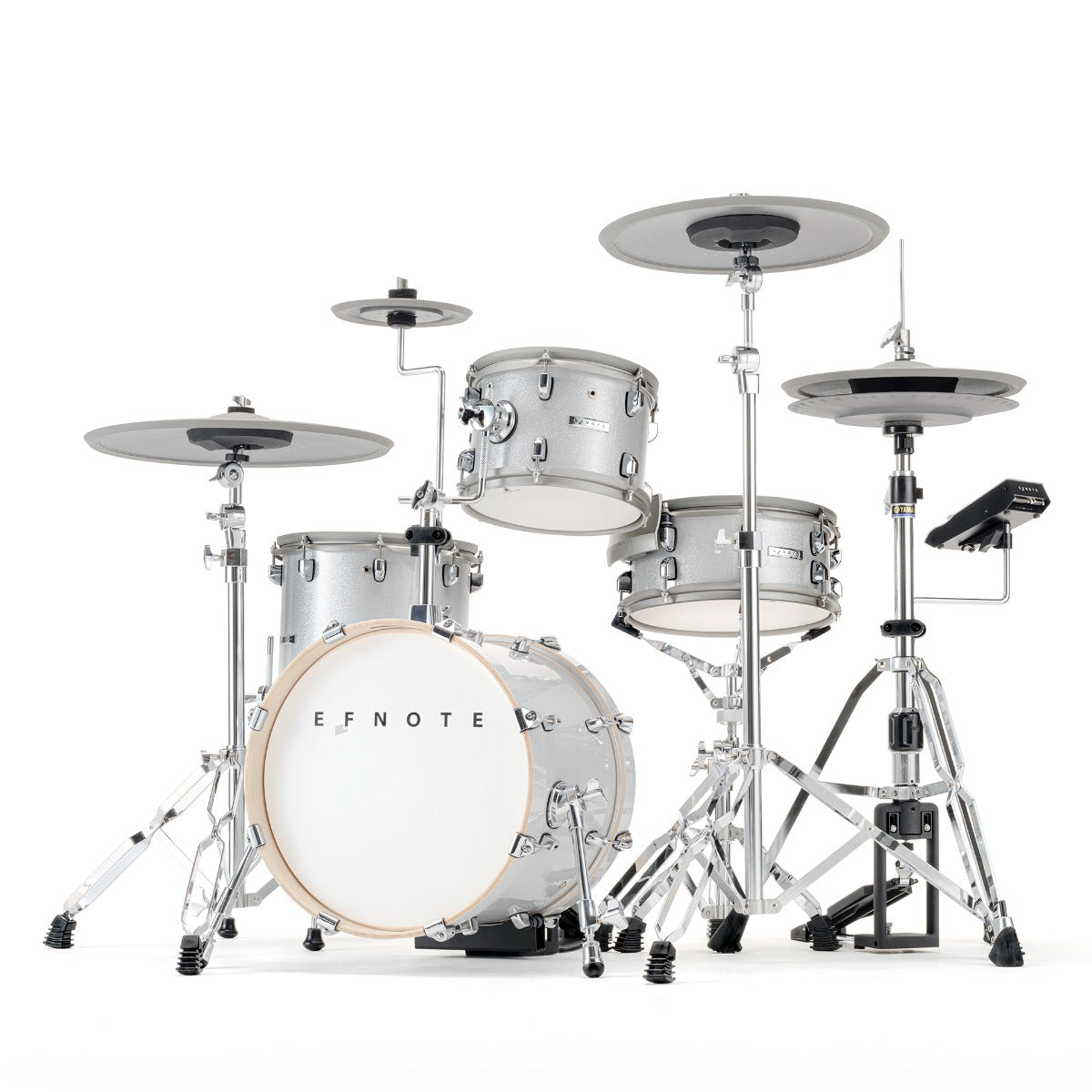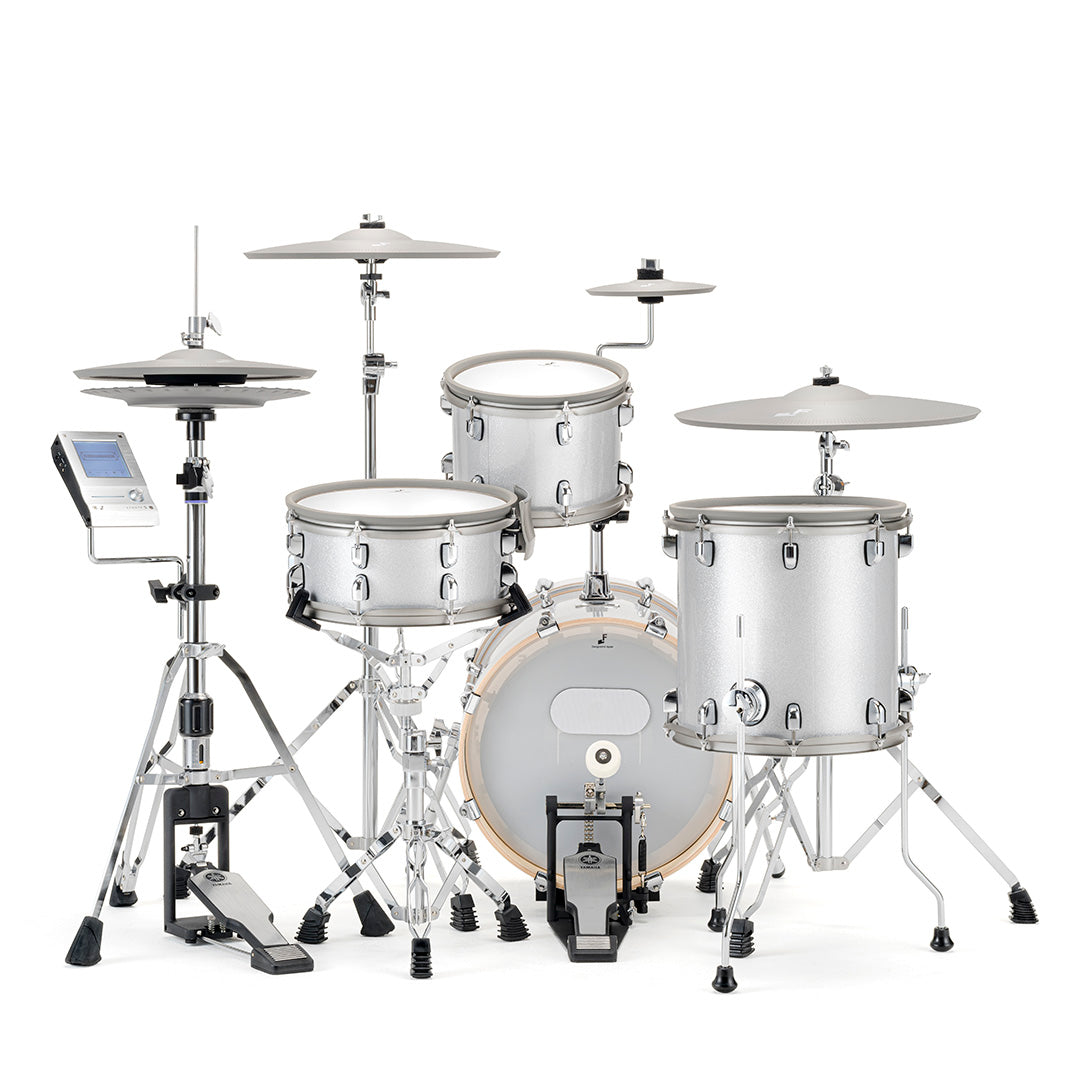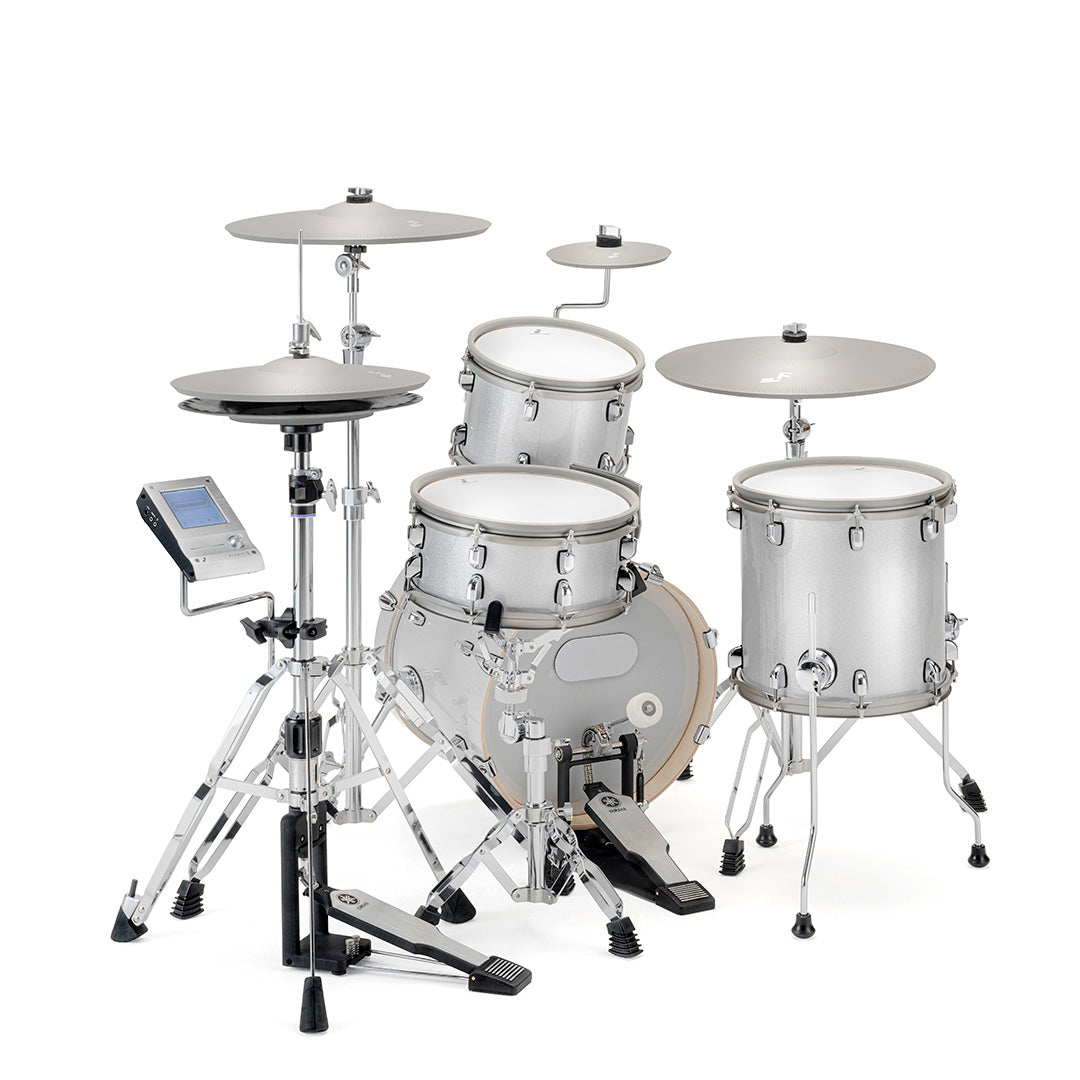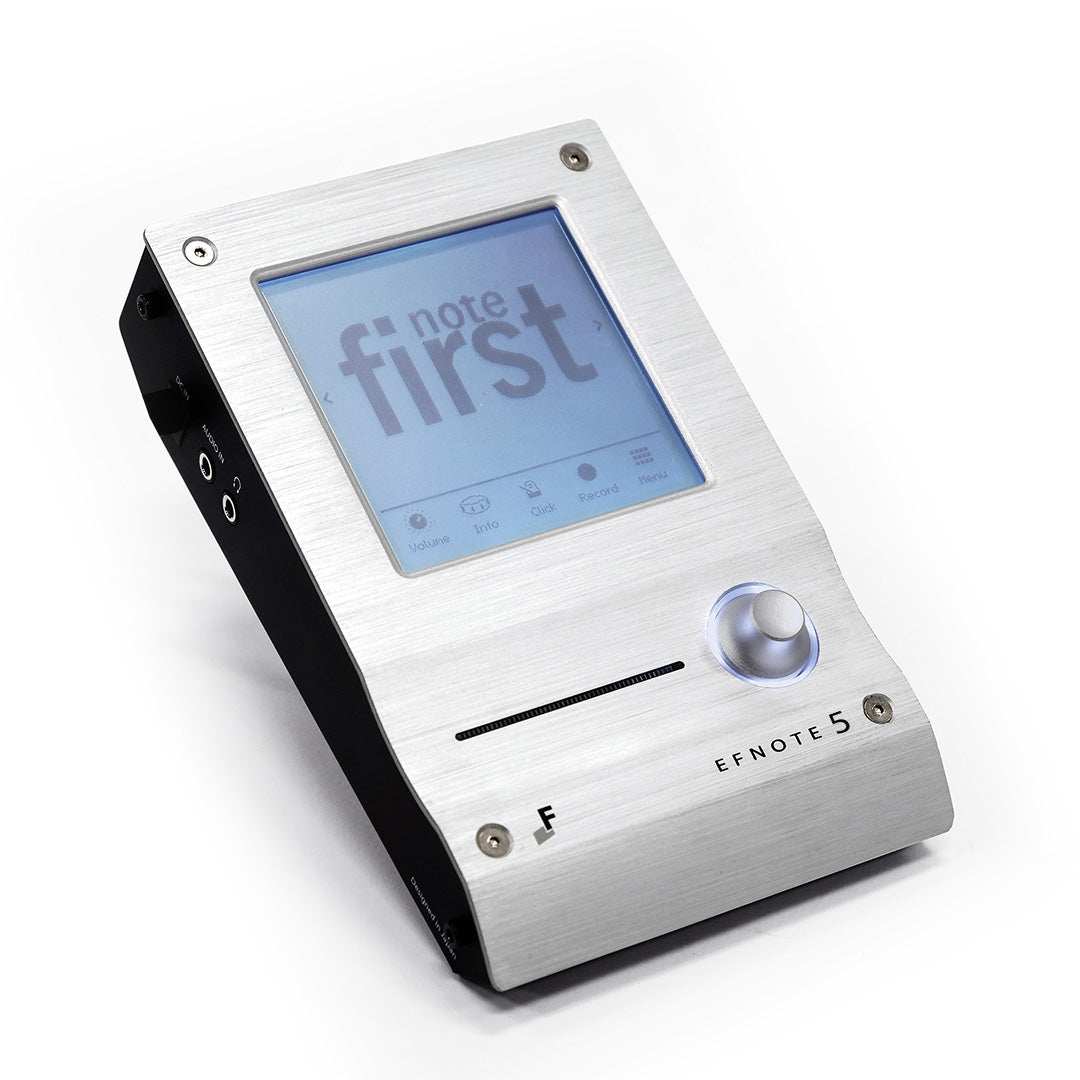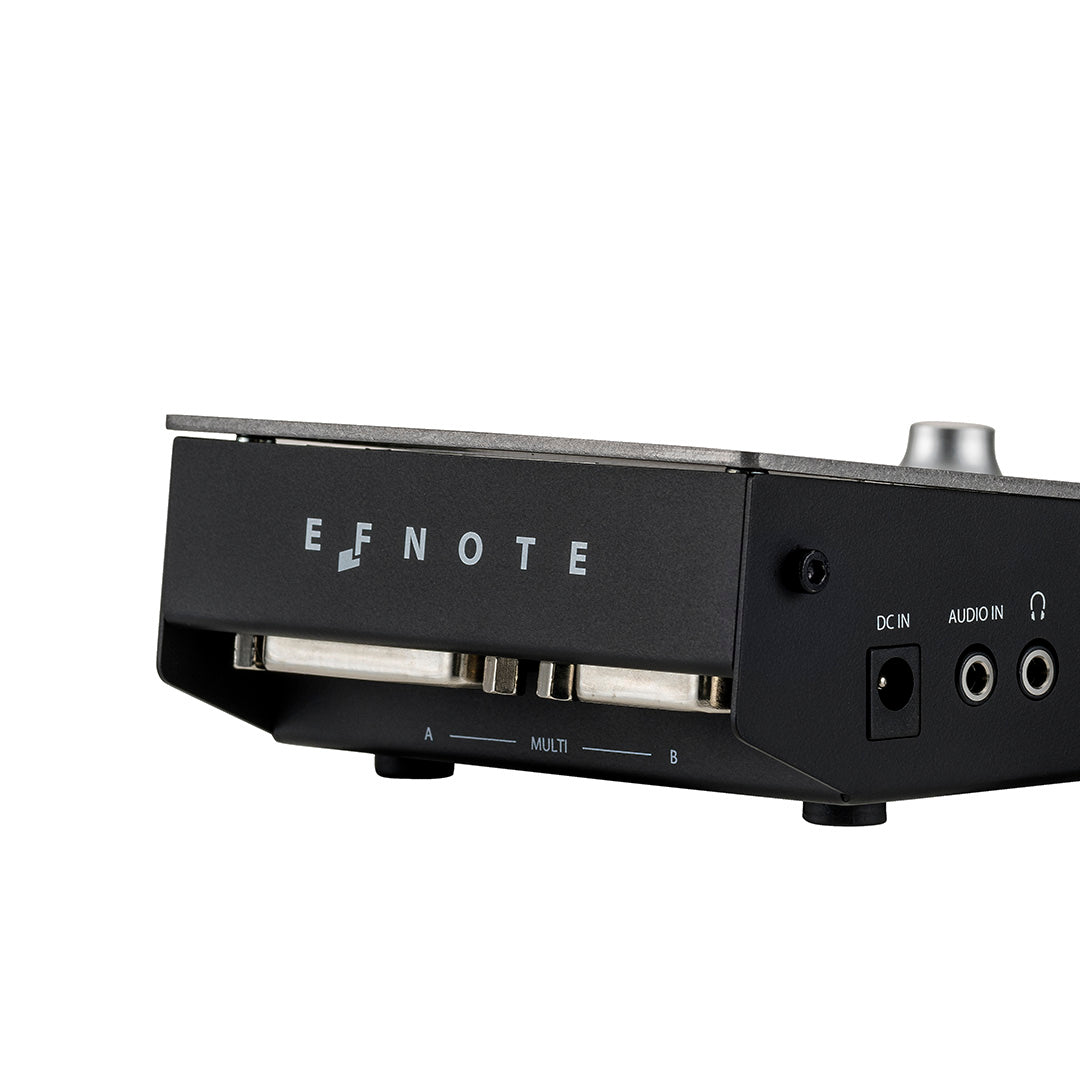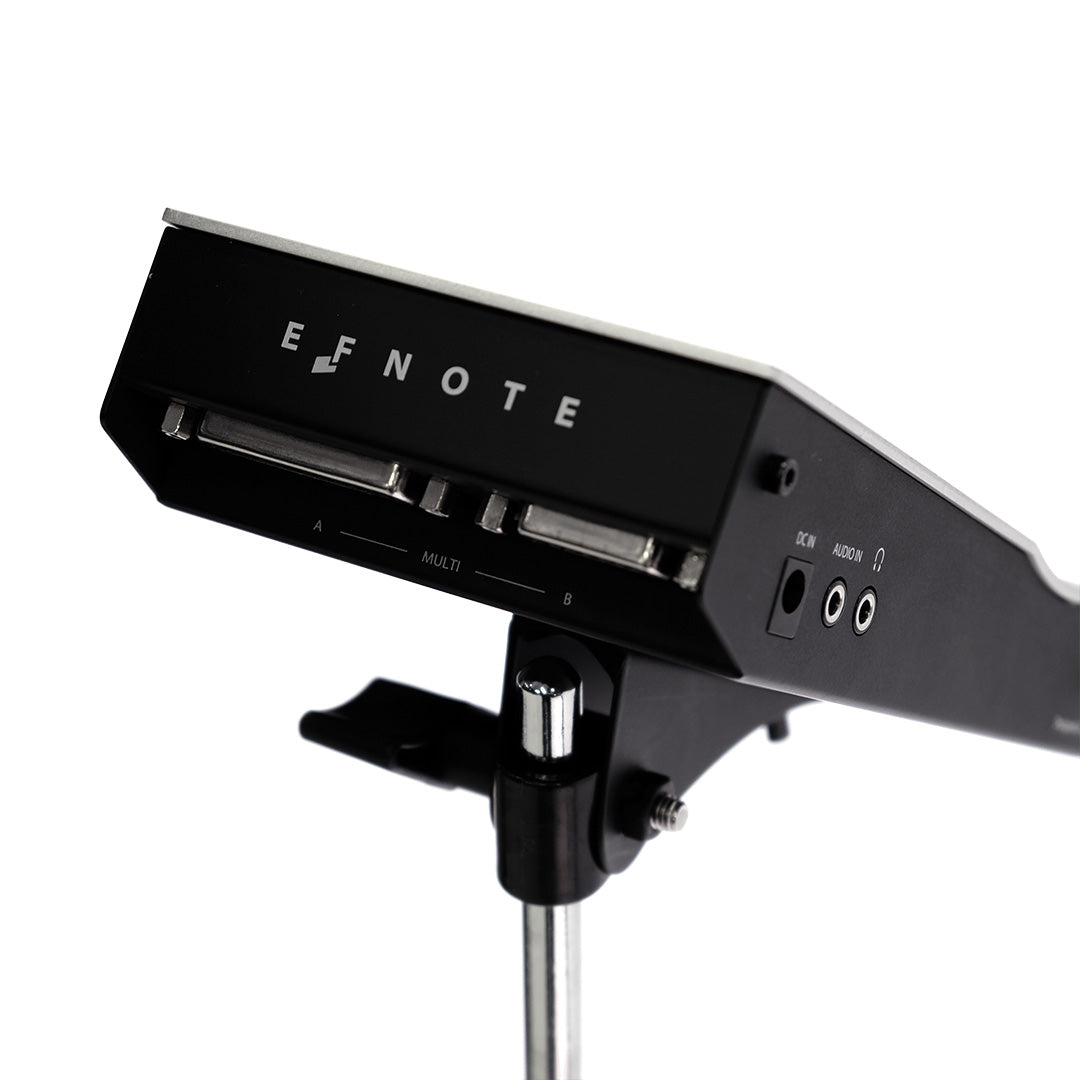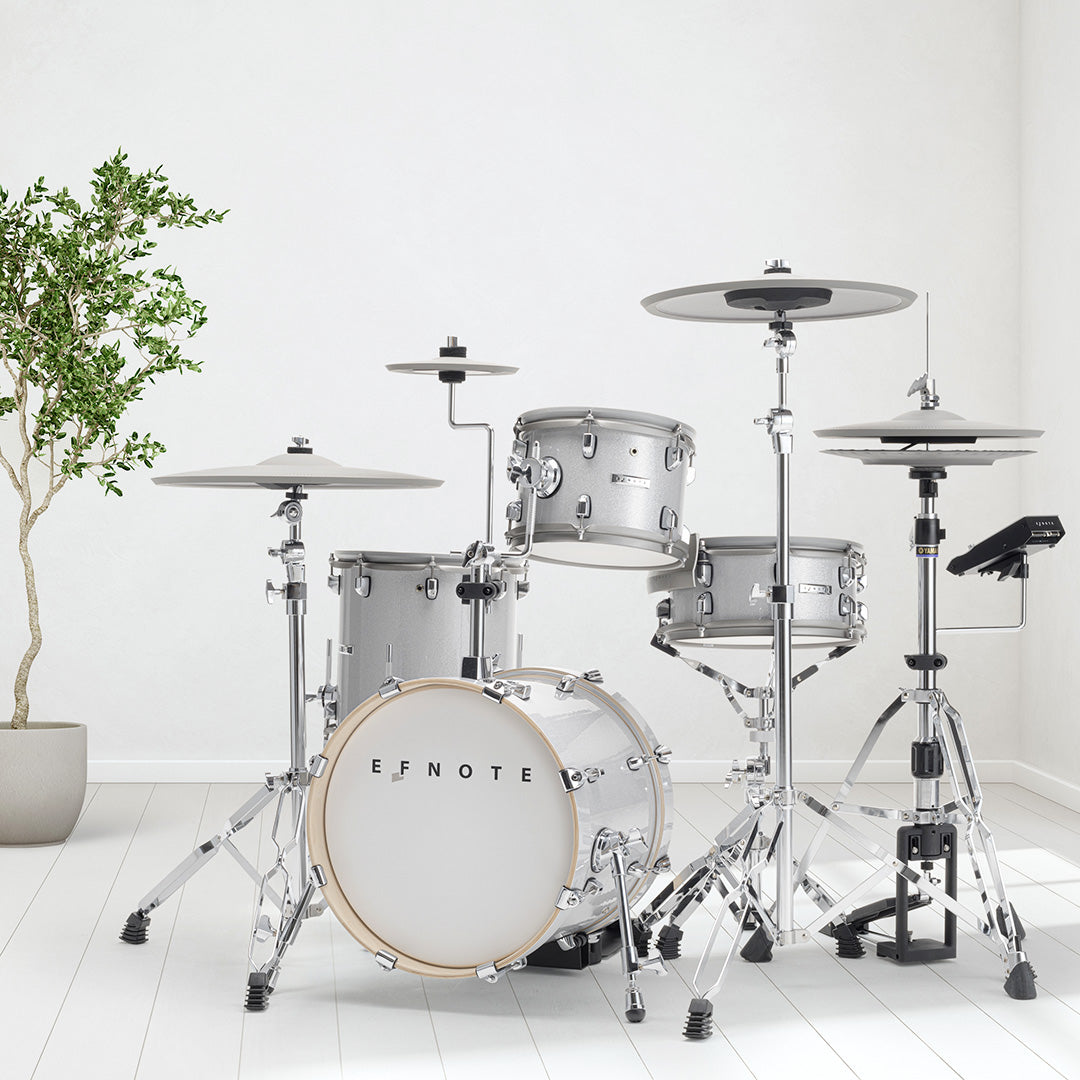 EFNOTE 5 Electronic Drum Set - White Sparkle
The EFNOTE 5 electronic drum set offers a true playing experience with realistic acoustic drum sounds, an elegant finish and well-proportioned real birch 6-ply shells. All drum/cymbal/hi-hat pads come with multi-sensors which provides consistent and accurate triggering, capturing drummer's intentions from each and every stroke. Amazing sounds and a striking appearance make it a great kit for the stage or studio.
3-Zone Snare Drum and 2-Zone Toms
Snare Side-Rim Triggering
Solid and Stable Kick
3-Zone Crash / Ride Cymbals
The Finest Hi-Hat Cymbals
Ultra-Compact Sound Module
Variety of Training Features
8" Splash Cymbal
Snare Drum Stand
Cymbal Stands
Flexible Audio Routing
Bluetooth Audio-in
Bluetooth MIDI
Kick pedal and hi-hat stand are not included from the manufacturer but may be included in a bundle.
3-Zone Snare Drum and 2-Zone Toms
3-zone snare drum (head/rim/side-rim) and 2-zone toms (head/rim)
Hot-spot-less sensing with multi-sensor
Double-layered mesh drum head
Durable "warm-gray" colored hoop rubber
Birch 6-ply wood shell
12x5" Snare, 10x7" Rack tom, 12x12" Floor tom
Snare Side-Rim
Easy to play side-sticks
Accurate sensing
Low acoustic noise
No need to switch function between rim-shot and side-sticks
Solid and Stable Kick
Voluminous shell with mesh drum head to catch powerful kicks
Dual-sensor stable sensing for single/double beater(s)
Storable and sturdy spars with rubber/spike tips
16x12" birch 6-ply wood shell
Real wood hoops
Metal tom mount
3-Zone Crash / Ride Cymbals
Elegant "warm-gray" colored cymbals
Fine engraved surface
Weight simulation with thin edge for appropriate striking feel
360° flat sensing with multi-sensor
360° choke supported
Full 3-zone Crash/Ride cymbals (bow/edge/cup)
18" Ride, 16" Crash
The Finest Hi-Hat Cymbals
The freely swinging top and bottom cymbals have changed the concept of electronic hi-hat cymbals
The multiple optical sensing precisely responds to drummer's high-speed footwork
Smooth continuity from tight-closed to full-open sound
14" top/bottom cymbals
General hi-hat stands compatible with φ12.7 mm (1/2") hole cymbal can be used
Ultra-Compact Sound Module
Ultra-small form factor with uncompromised features
Metal chassis and aluminum finish
High quality DAC and audio circuit
Touch screen intuitive user interface
Full-Scale Acoustic Sound
Tru-Aco sound technology provides so real drum/cymbal sound
Stereo samples with wide dynamic range for all acoustic instruments
Minimum pre-processed, uncompressed waveforms for maximum fidelity
Natural and smooth continuity roll sounds
For Training
Multi-function metronome with beat LED indicator
Built-in metronome speaker for daily training without headphones
On-board recording function (15 songs)
Stroke Analyzer
Rhythm Box feature provides over 90 basic drum beats
For Recording
USB 8-ch individual audio outputs with Mac / Windows (ASIO)
USB 2-ch audio inputs for playback
Analog 4-ch audio outputs
USB MIDI in/out with individual MIDI channels
MIDI output (5-pin DIN)
On-board drum recording (15 songs)
Sound Editing
Tuning, Muffling, 2-band EQs for each pad
Pad layer function can overlay two sounds
User Inst Library enables you to store 128 customized instruments
On-board reverb
Dedicated level control screen
Flexible Audio Routing
10-ch output buses
Flexible output routing for each pad
Output assignable click
Output: 4-ch analog / 8-ch USB
Input: Analog / Bluetooth / 2-ch USB
SKU
EFN-EFD5WS
MPN
EFNOTE 5
Vendor
EFNOTE
Connectivity
USB, MIDI, and Bluetooth
Included From Manufacturer
Sound Module
Kick: 16x12"
Snare: 12x5"
Floor Tom: 12x12"
Tom: 10x7"
Ride: 18"
Crash: 16"
Splash: 8"
Hi Hat: 14"
Cables
Mounting Hardware
Snare Drum Stand
Cymbal Stands
Mpn
EFD5-BOX1,2,3-WS
Number of Cymbal Zones
Crash, Ride
Number of Drum Kits
17
User Drum Kits
Hi-Hat Stand Included
No
Audio Inputs
1/8" Stereo Mini
Audio Outputs
Line (1/2) Output
Kick Pad Surface
Double-layered mesh with beater patch
Kick Pedal Included
No
Metronome
Yes
Number of Pads
8
Sequencer/Recording
Yes
Snare Pad Zones/Surface
3 Zones, Double-layered mesh
Snare Stand Included
Yes
Number of Songs/Patterns
15 songs
90 basic drum beats
Storage Type
Internal
Throne Included
No
Tom Pad Zones/Surface
2 Zone, Double-layered mesh
EFNOTE 1-year Limited Warranty
This product, except the exterior cosmetic parts, has a limited-warranty to the original purchaser to be free from defects in material and workmanship under normal use as follows:
1. For a period of one year from the date of purchase, Artesia Pro will repair or replace at their discretion, any components that have through normal usage developed operational issues.
In the event repairs are needed, the original purchaser should contact Artesia-Pro at 1-619-244-0006 or by emailing support@artesia-pro.com.
This warranty will not apply to this product if it has been misused, abused, or altered. Without limiting the foregoing, bending, dropping of unit, or visible cracks and/or scratches are presumed to be defects resulting from misuse or abuse.
Standard Shipping