Skip product carousel
Instant Rebate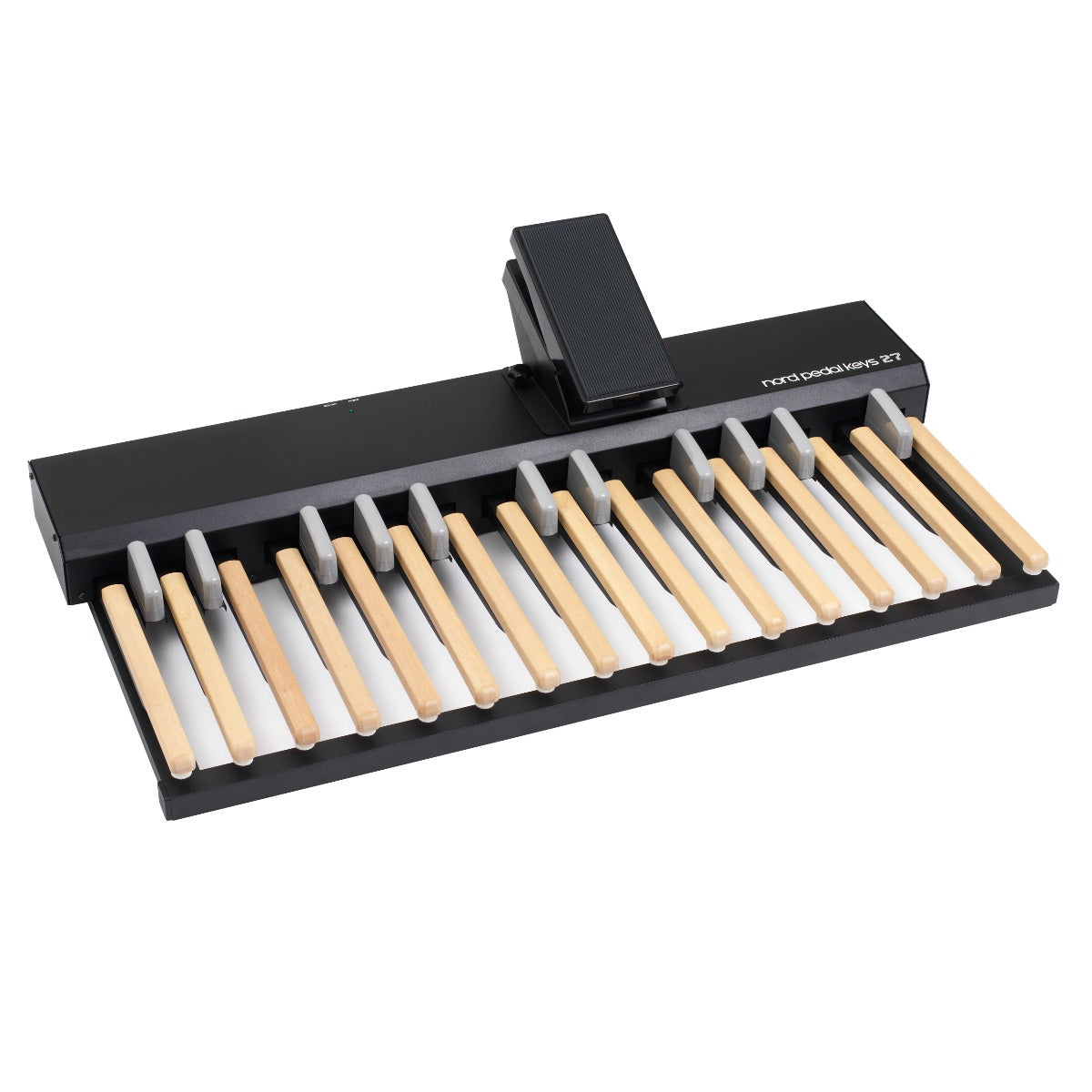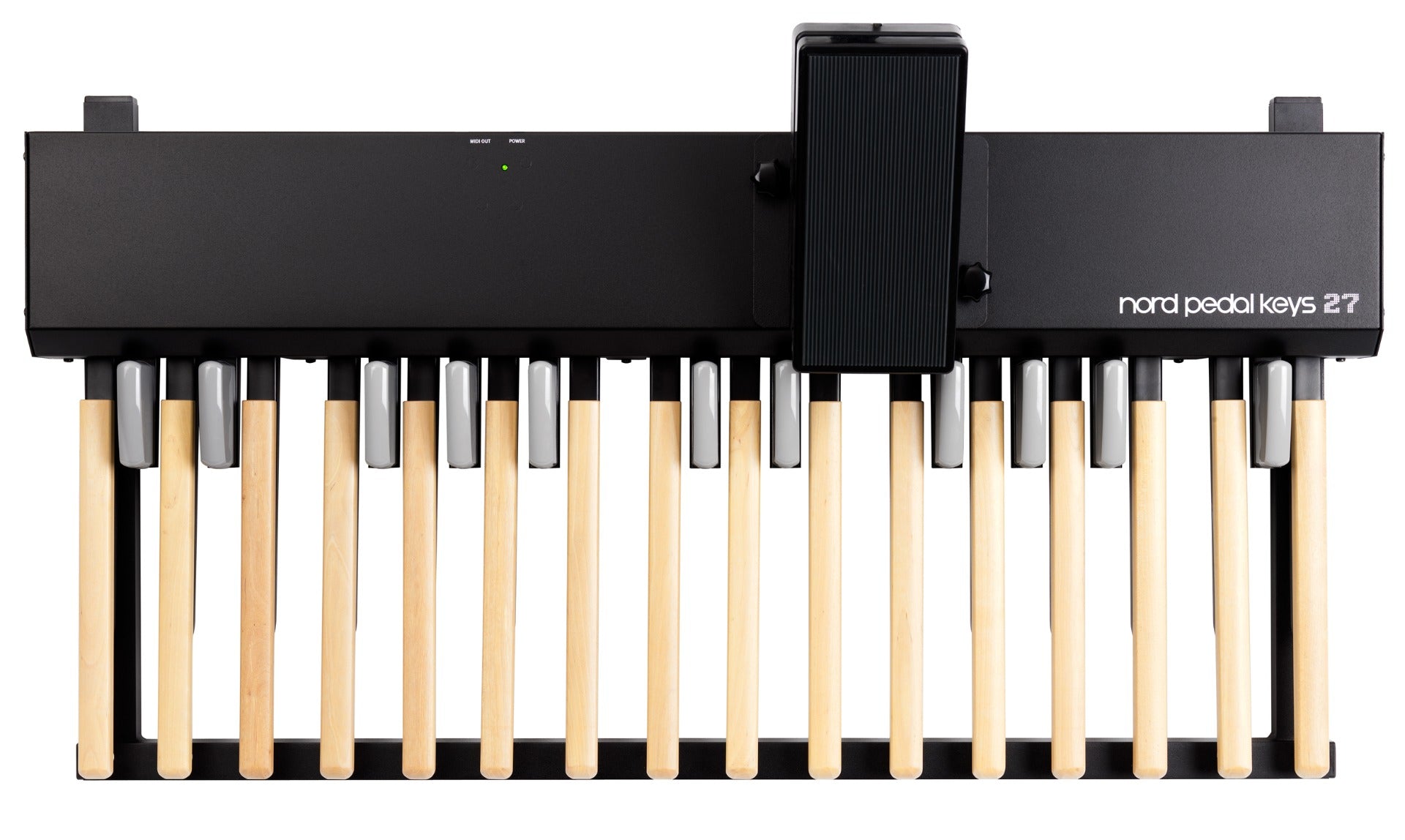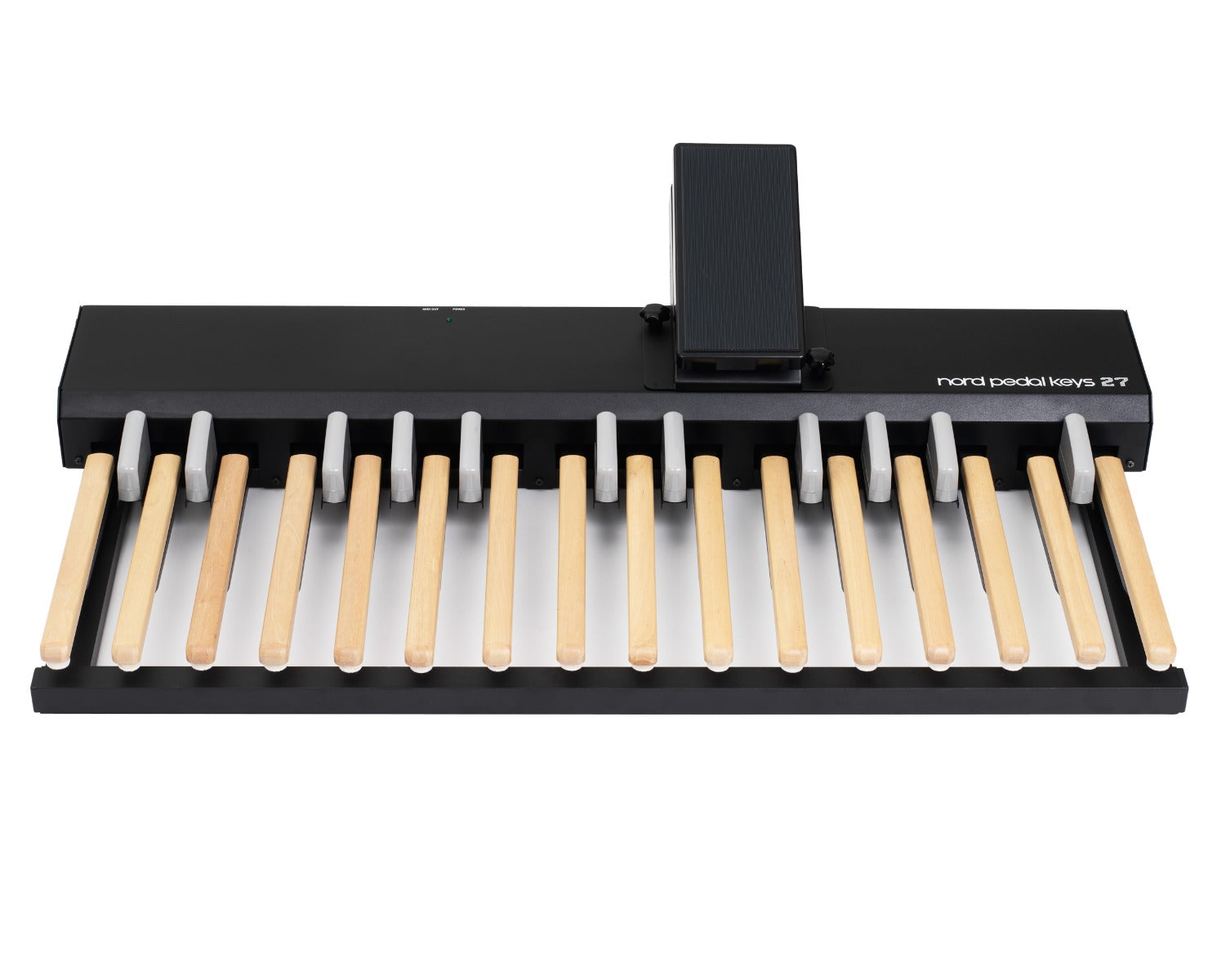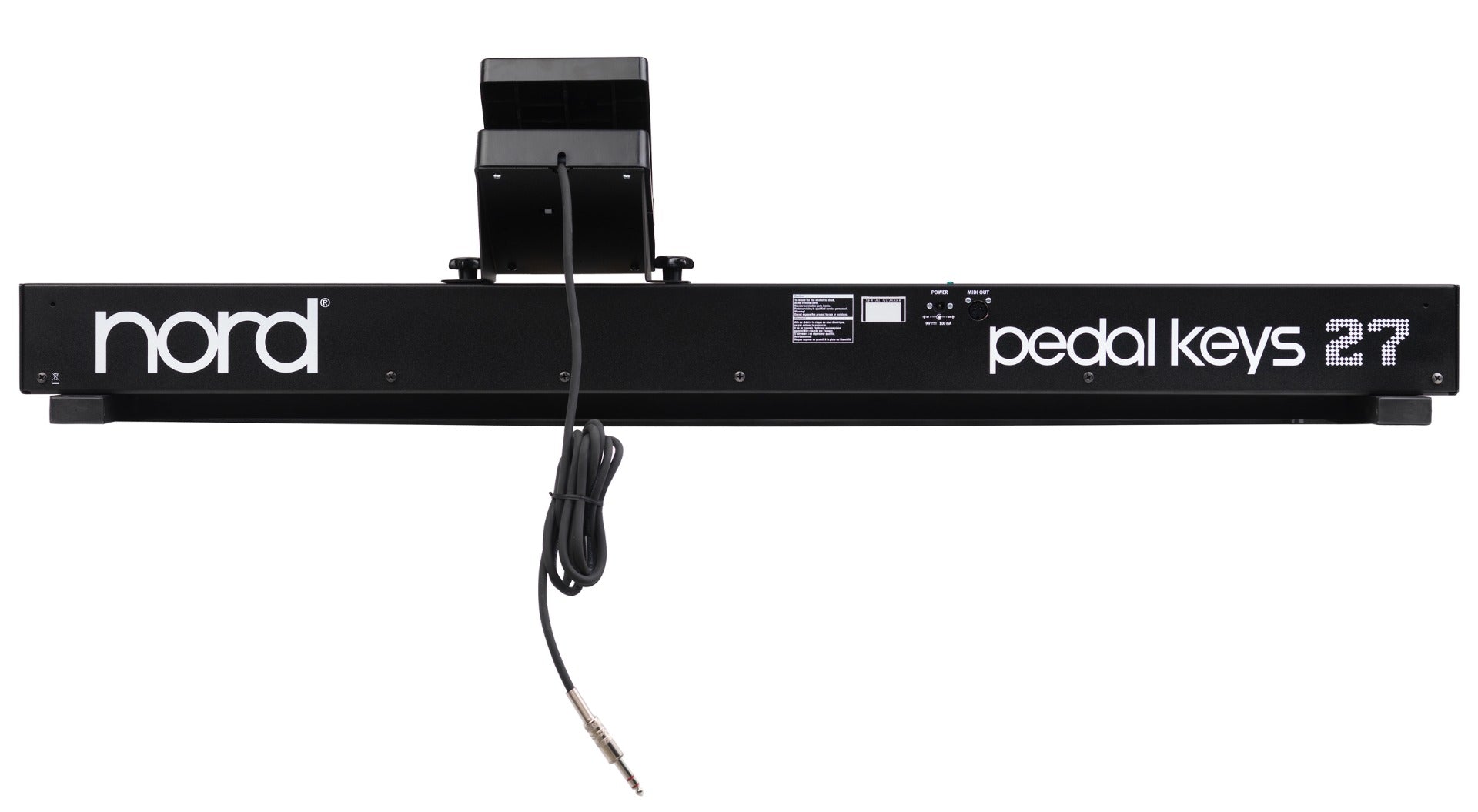 Nord PK27 27-Key MIDI Foot Pedal Board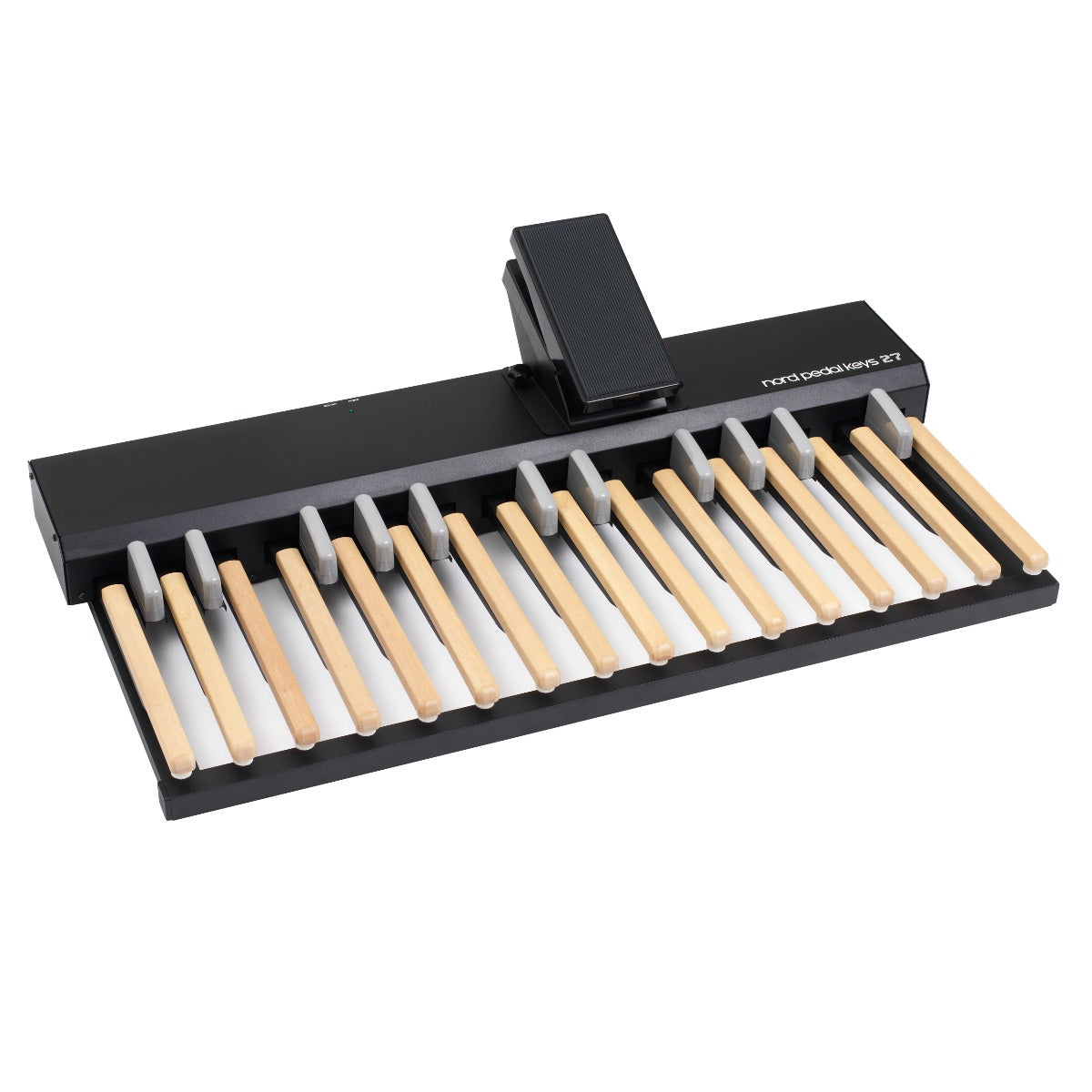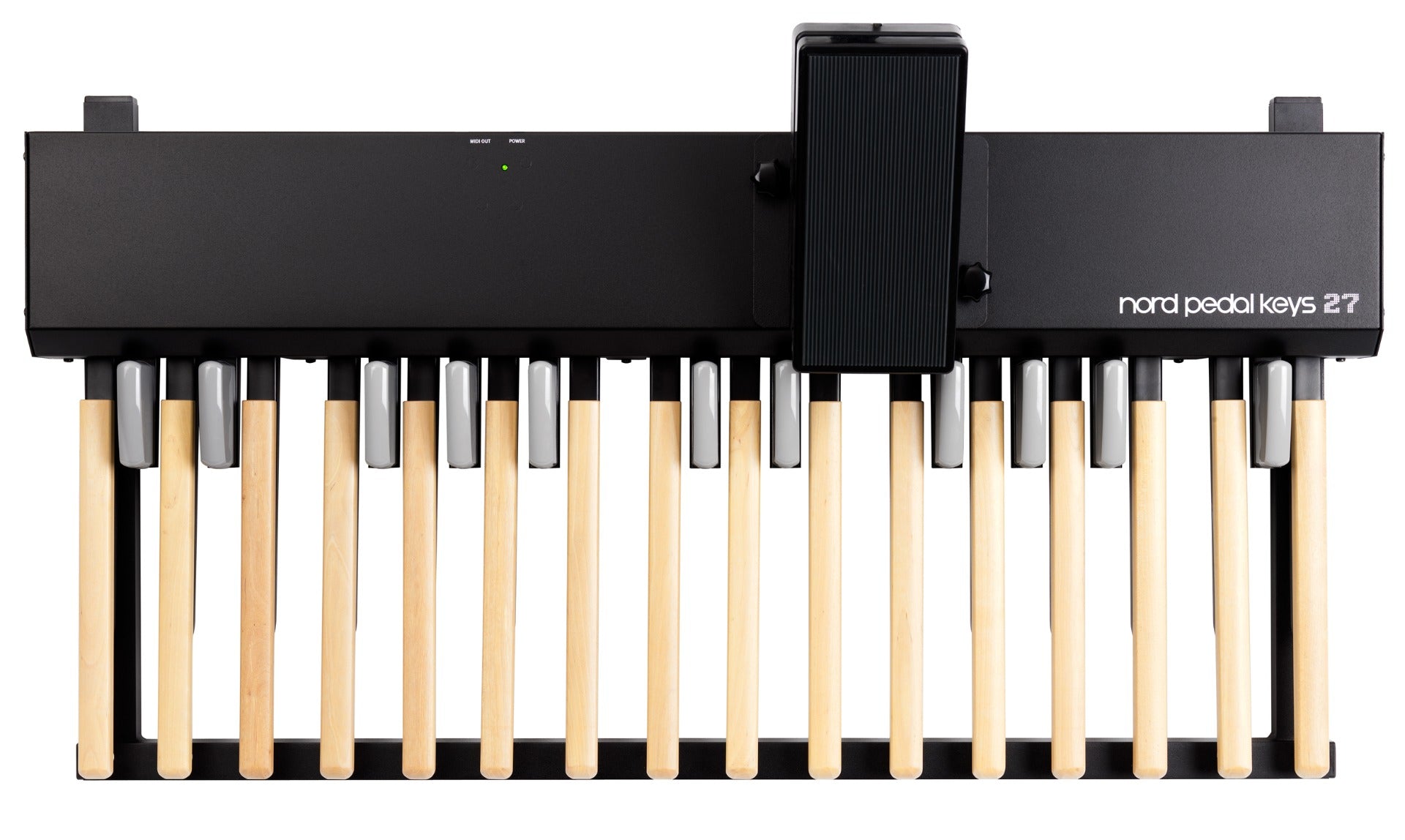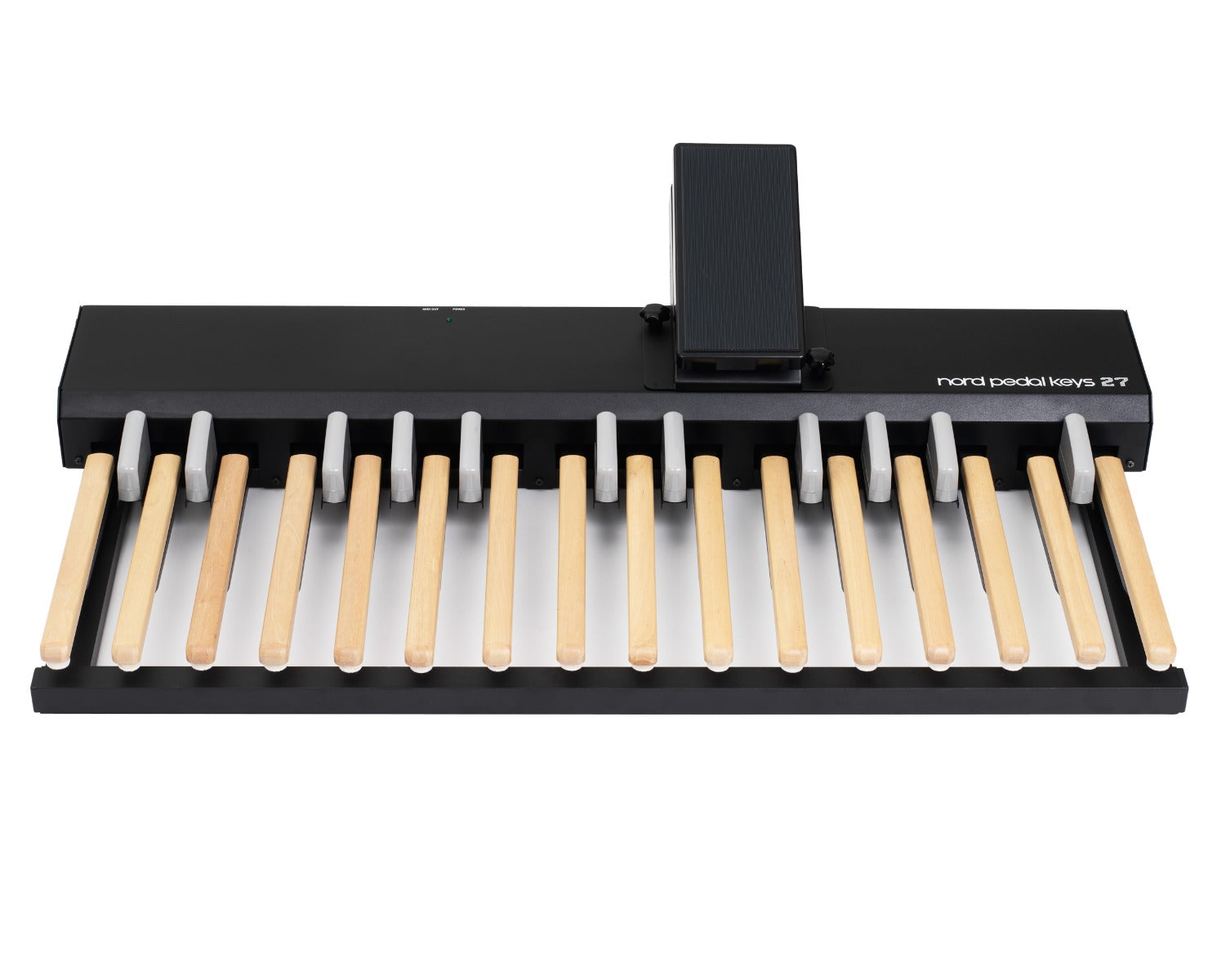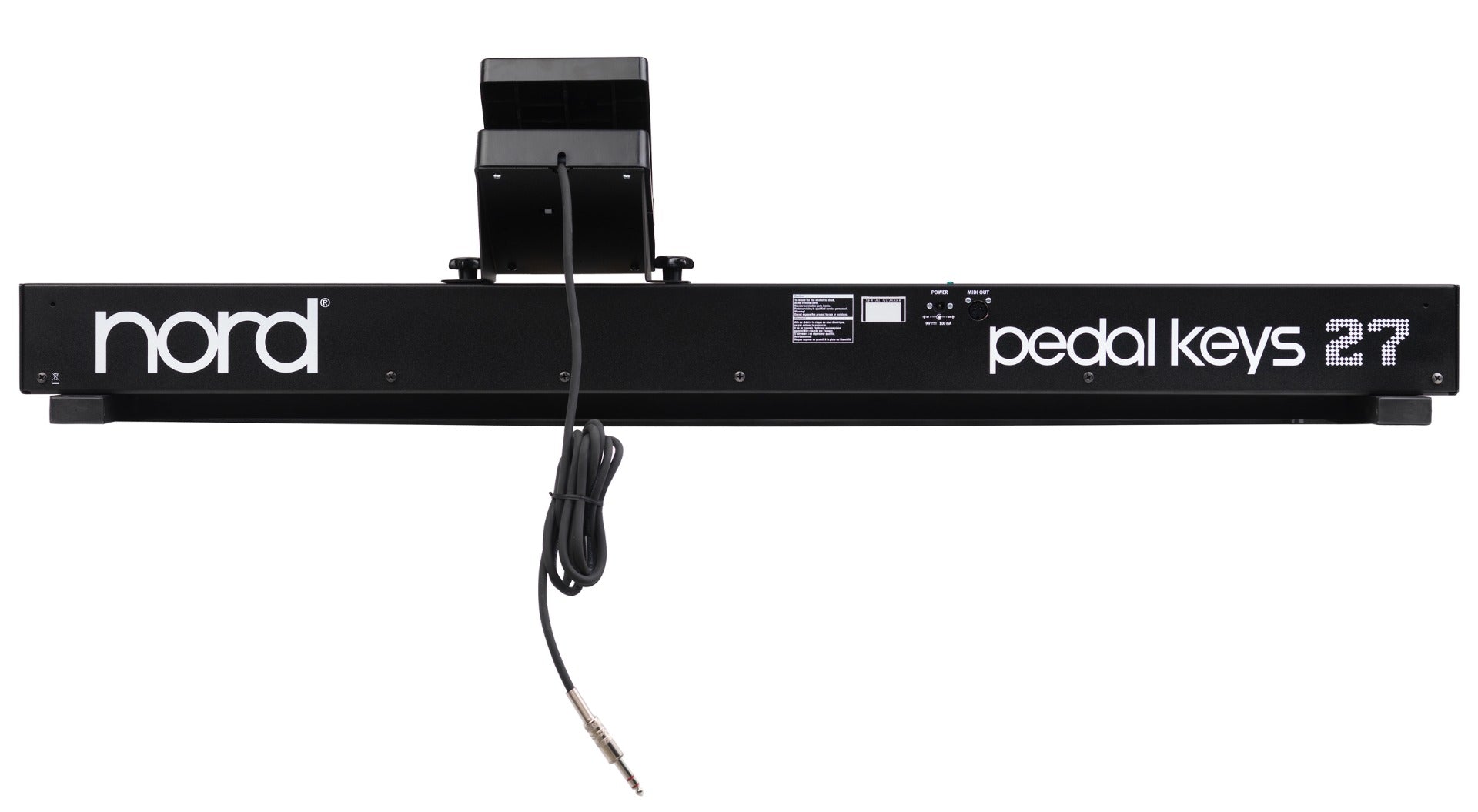 Nord PK27 27-Key MIDI Foot Pedal Board
Nord Pedal Keys 27 is a MIDI pedal board with 27 keys that is also equipped with an integrated swell pedal. The entire unit is housed in a sturdy aluminum chassis that makes it both lightweight and rugged. It communicates via MIDI and can be used with other MIDI compatible equipment.
To use it with a Nord C2 organ, just connect the MIDI on the Pedal Keys 27 to the Bass Pedal MIDI input on the C2 and activate the Bass section on the C2.
The long keys have a wooden finish and a length of 13.8" to facilitate the use of proper toe-heel technique when playing. The short keys are colored gray in order to provide better visibility even in a very dark environment.
Pedal Keys 27's range is from C2 to D4 (MIDI notes 36 to 62) and transmits on MIDI channel 3. The swell pedal is easily mounted on the top panel, providing you with comfortable and direct access to this important functionality. The resistance of the pivotal travel of the pedal can be set by using two internal adjustment screws inside the pedal housing.
SKU
AMS-PK27
Vendor
Nord
Bus Power
No
Controller Type
Foot Controller
Included From Manufacturer
MIDI Cable
Power Supply
Number of Keys
27
Midi
Out
Mpn
PK27
Product Unique Features
Range: C2 to D4
Adjustable swell pedal resistance
Onboard Controllers
Top-mounted Swell pedal
Five-Pin MIDI Support
Yes
Key Action
Long keys: 13.8" long with wood finish
Short keys: gray finish for better visibility in dark environments
Number of MIDI Control Zones
1
Product Weight
34 lbs
Software Editor
No
Width
41.5"
Depth
24.4"
Height
12.6"
Nord USA Limited Warranty
This product has been manufactured by Nord and is warranted free from defects in materials or workmanship for the period of one year from the date of purchase by the original owner.
Ground shipping is FREE for all orders $99 and up.