Skip product carousel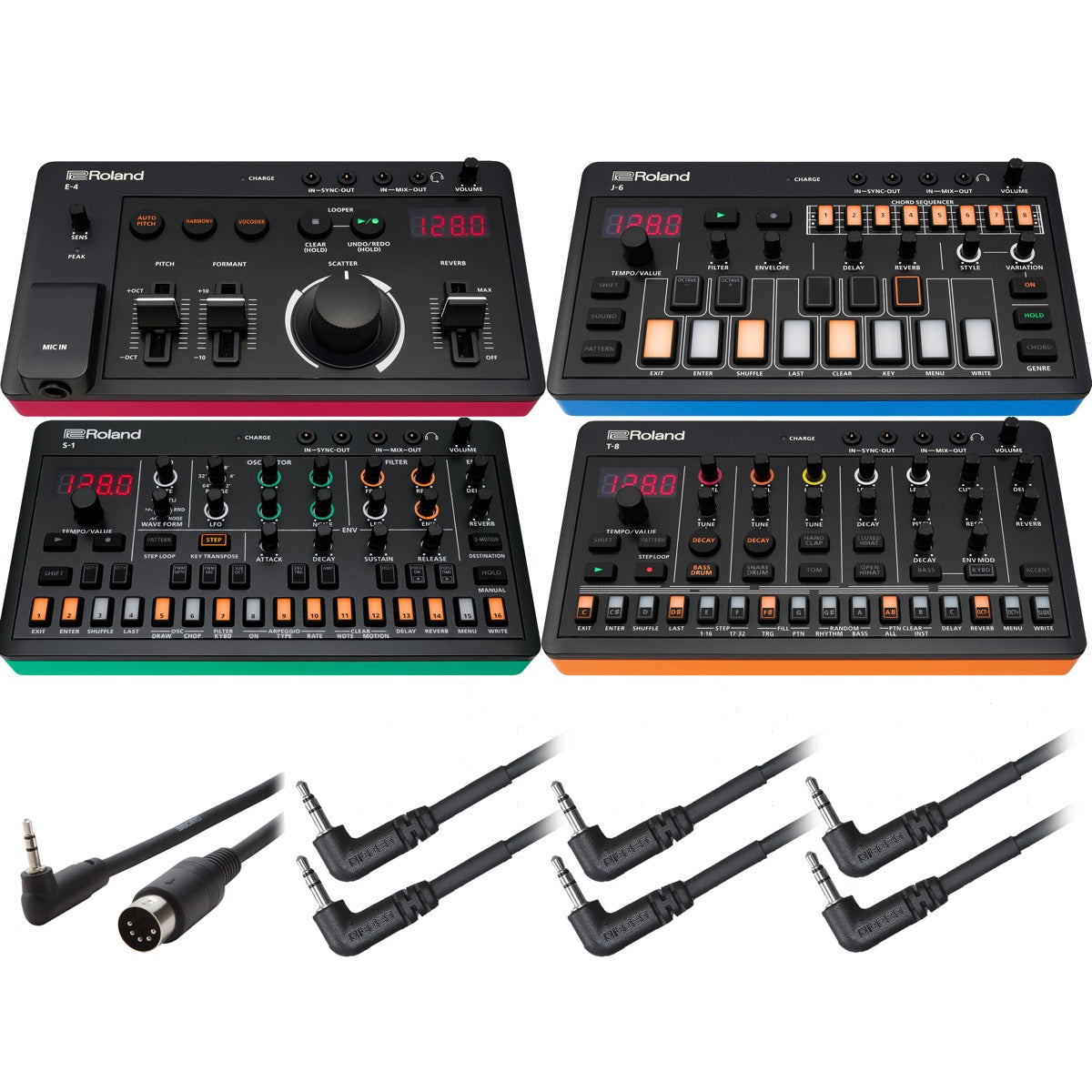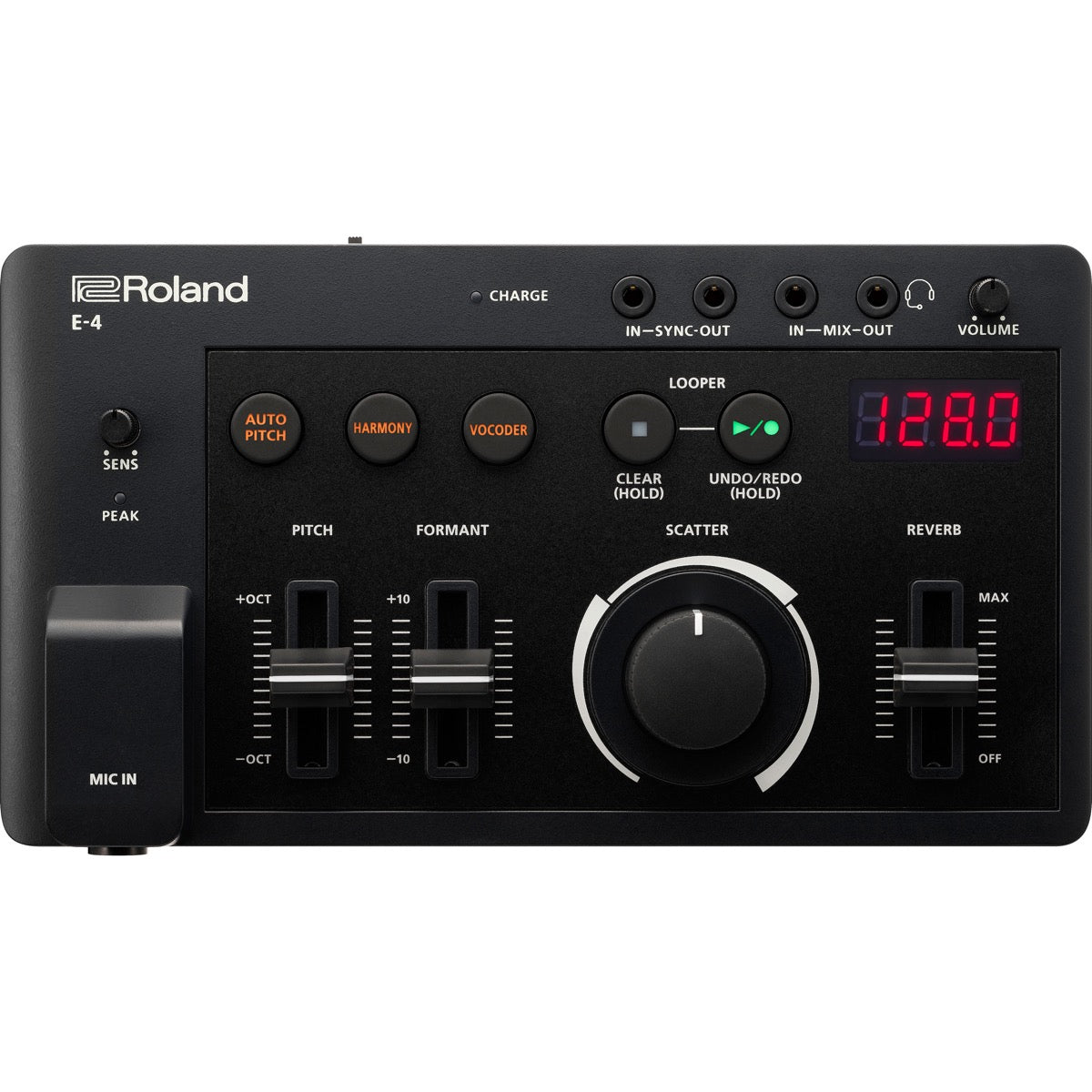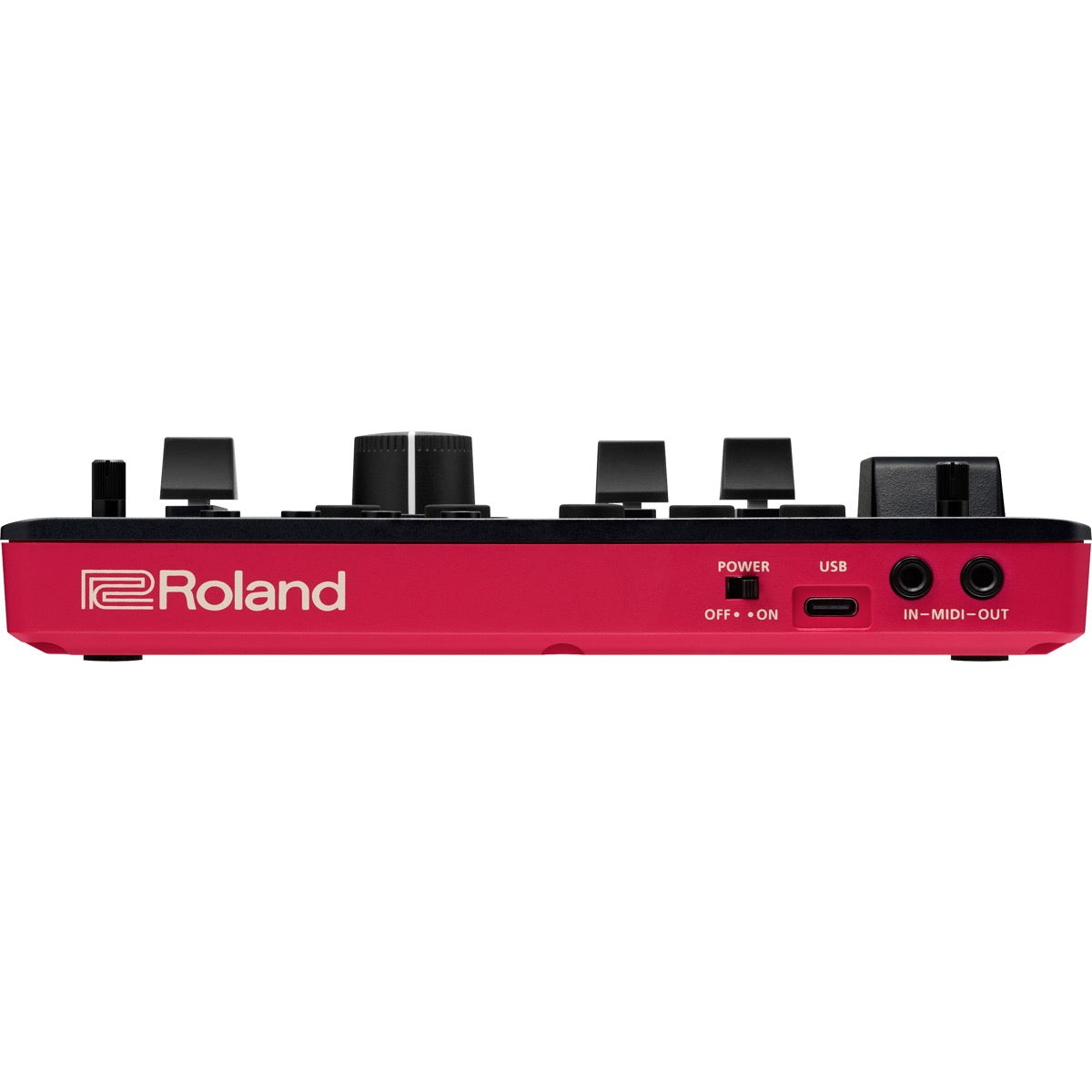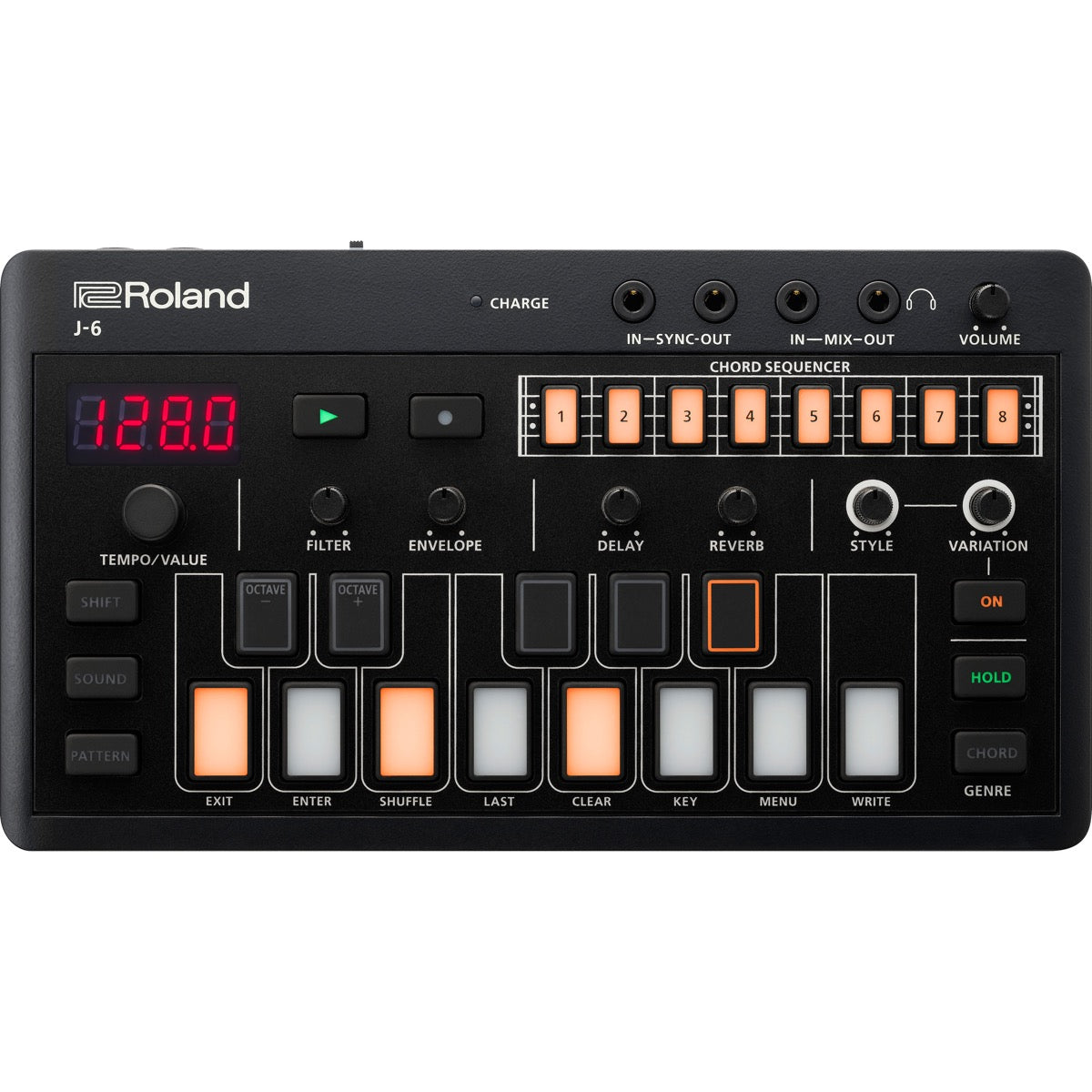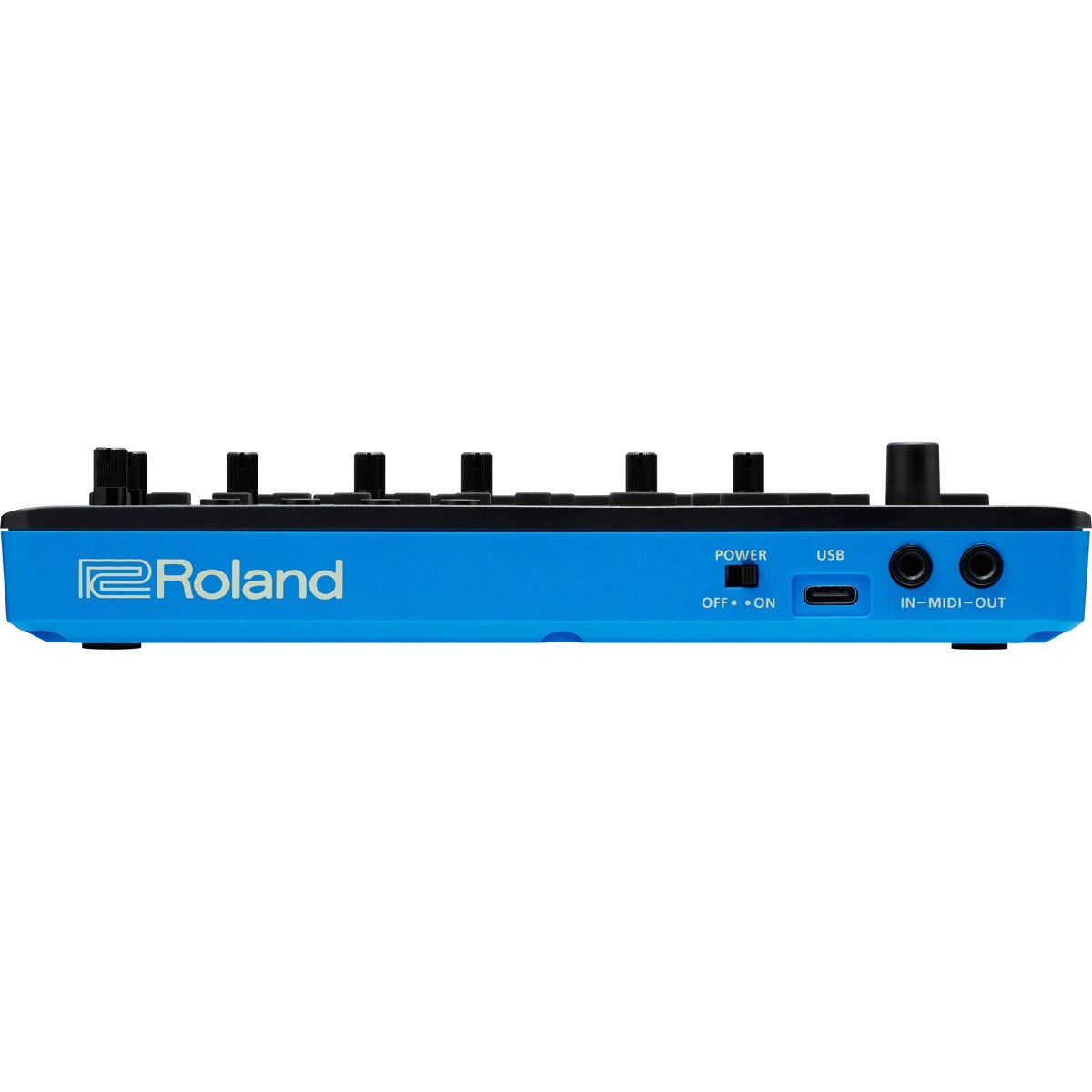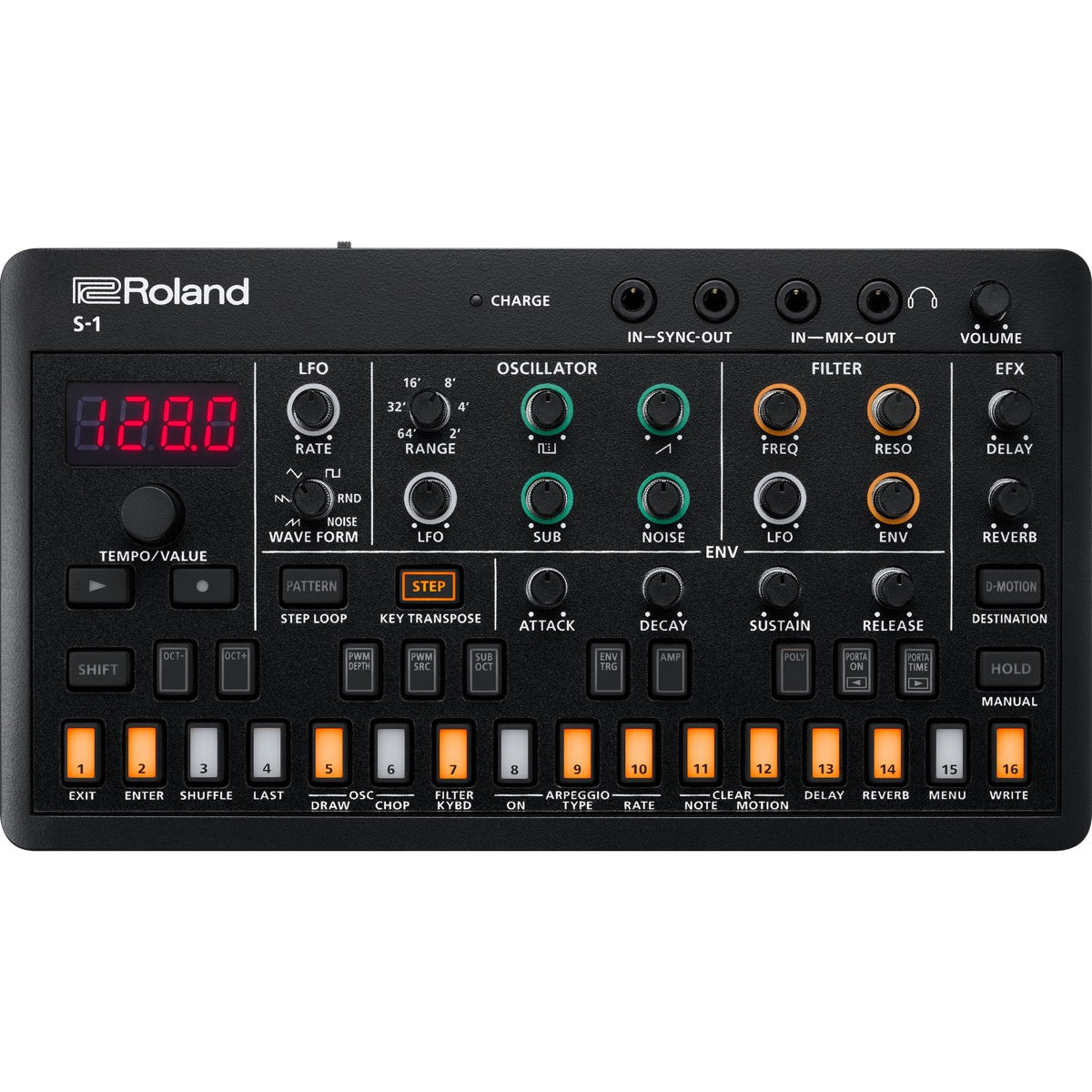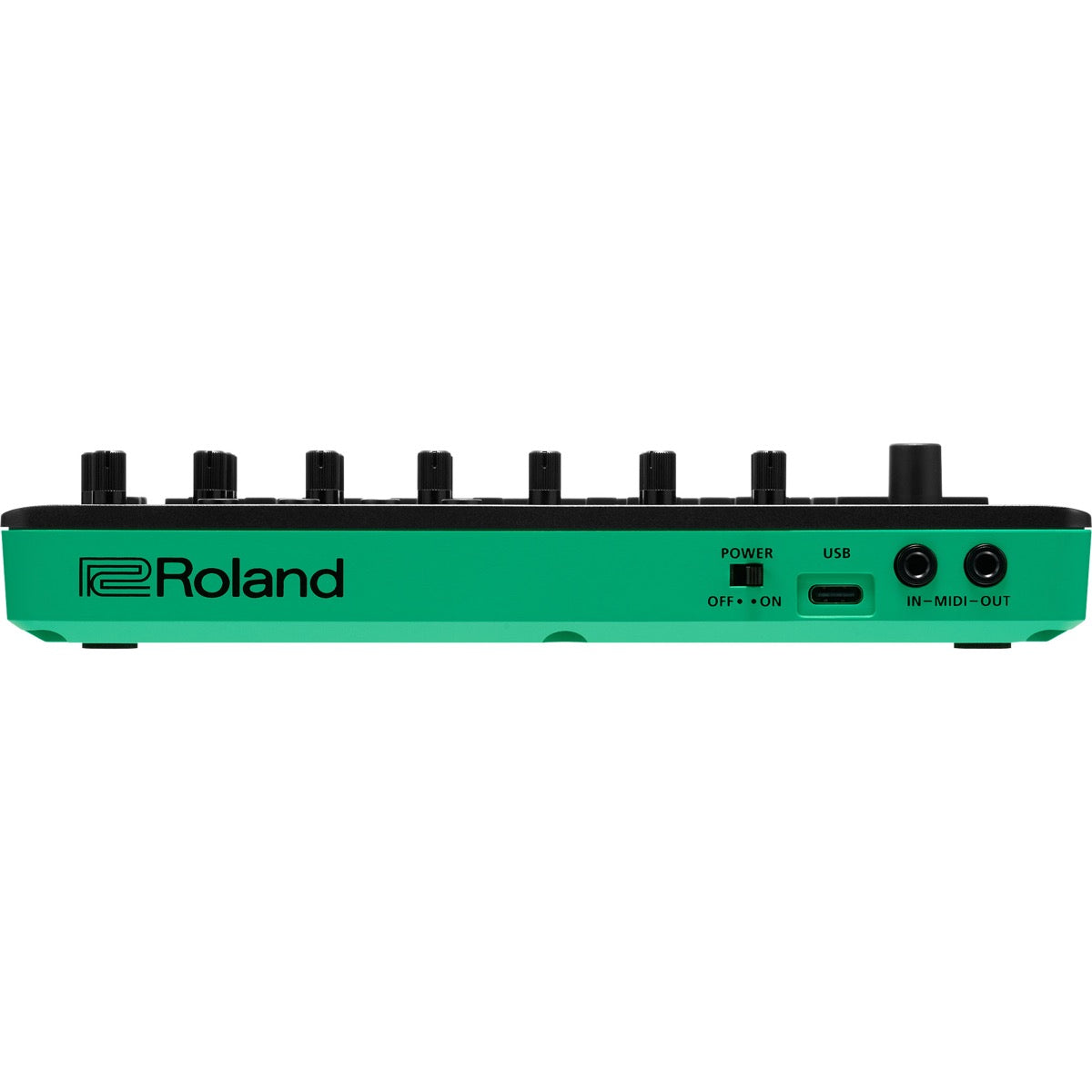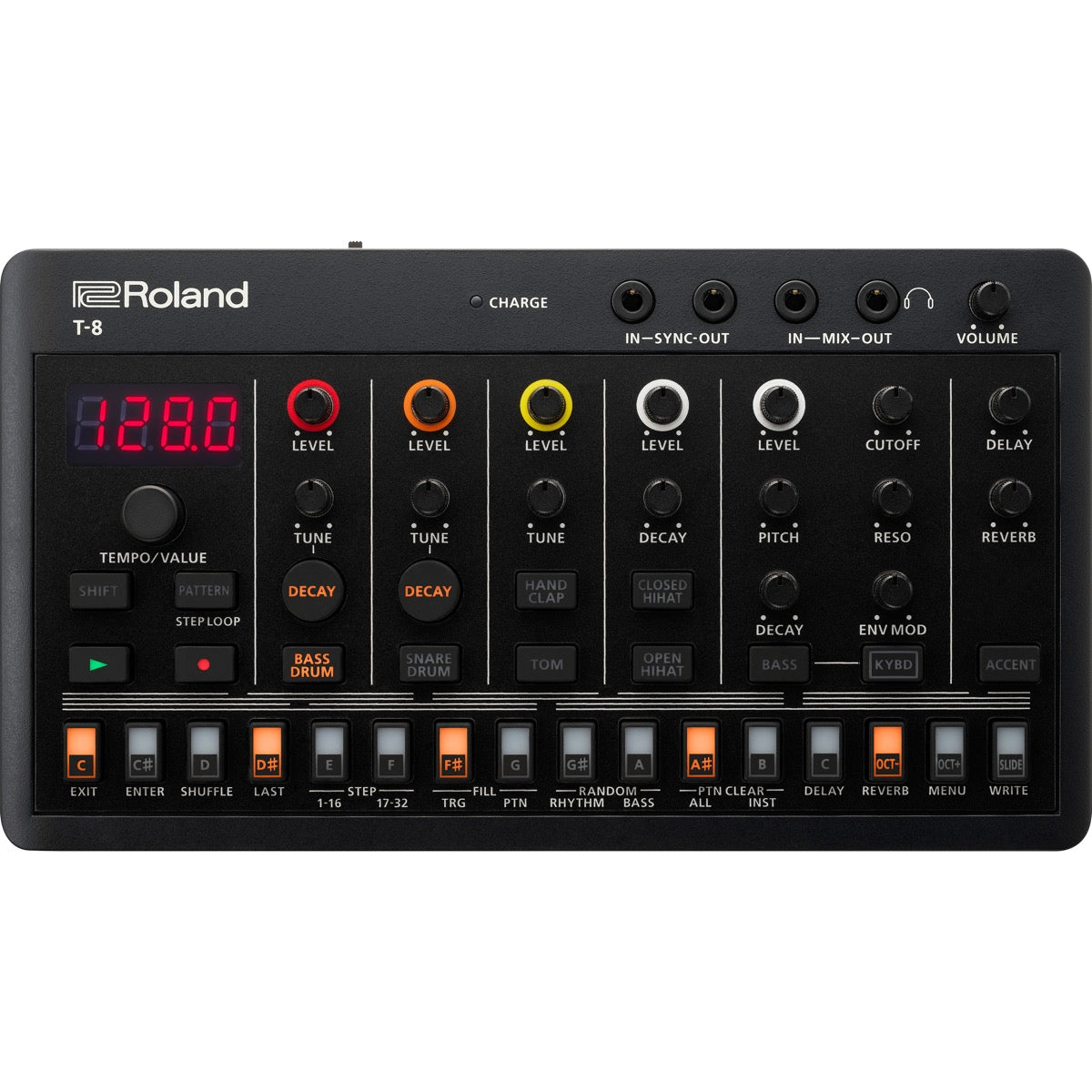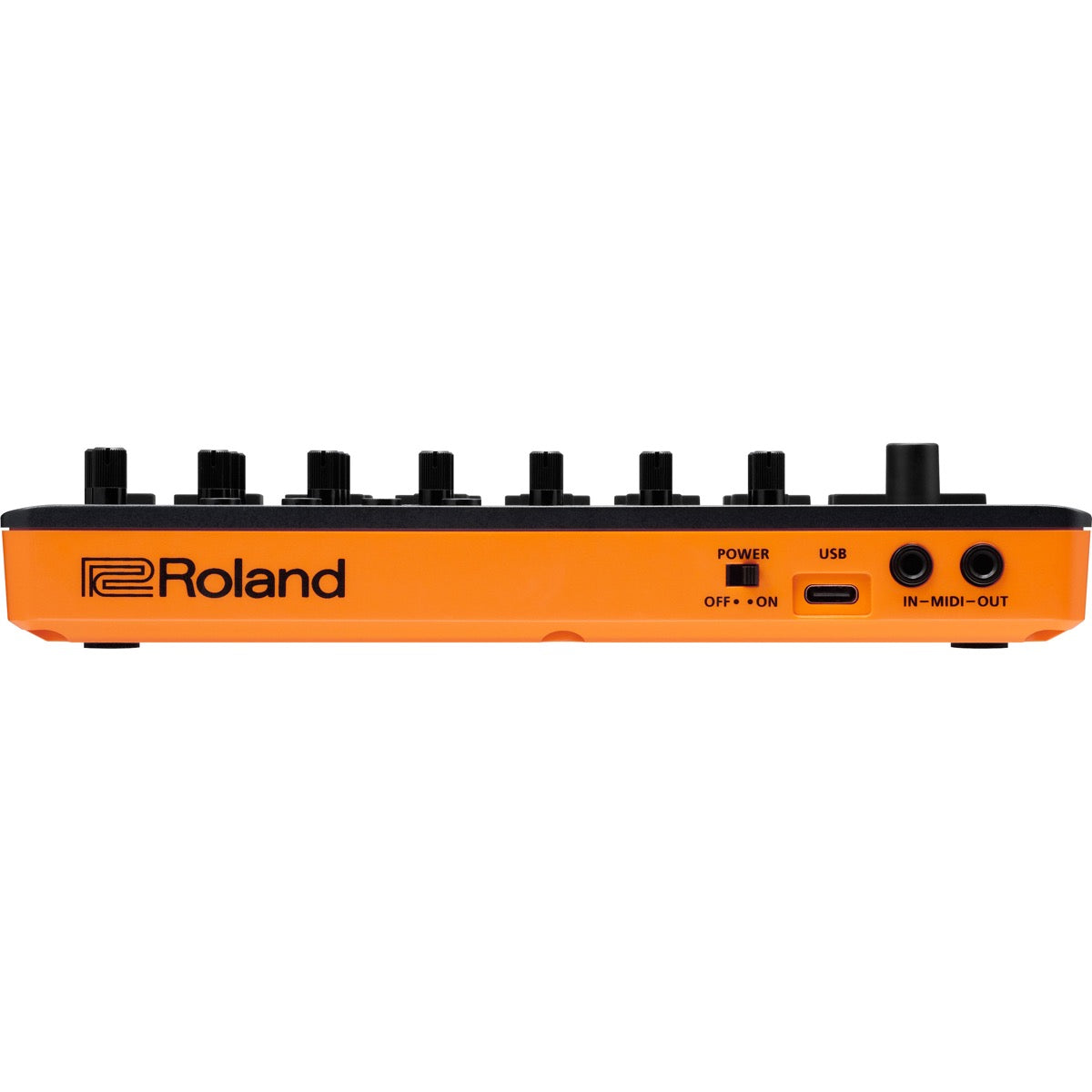 Roland Aira Compact Series E-4 J-6 S-1 T-8 4-IN-1 BUNDLE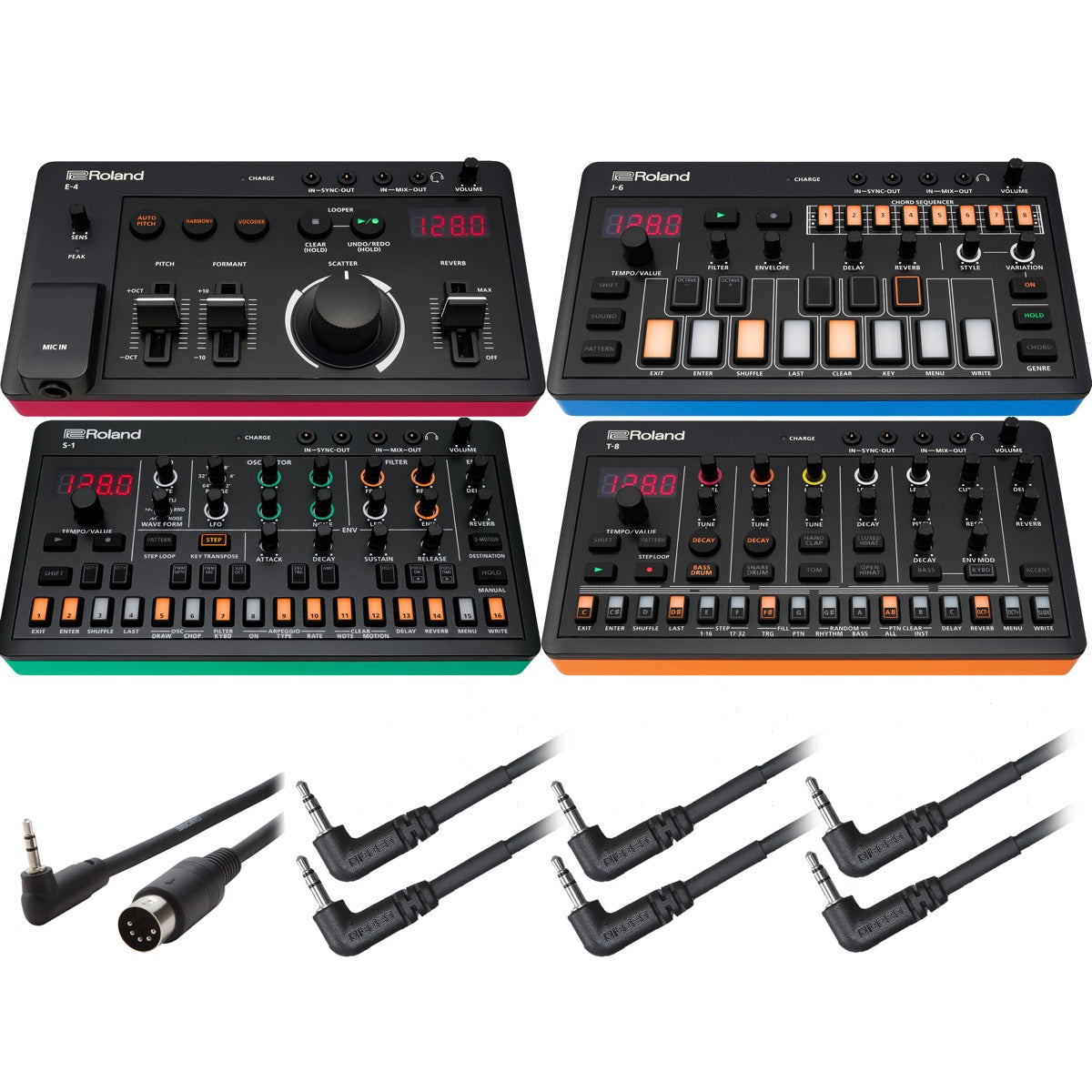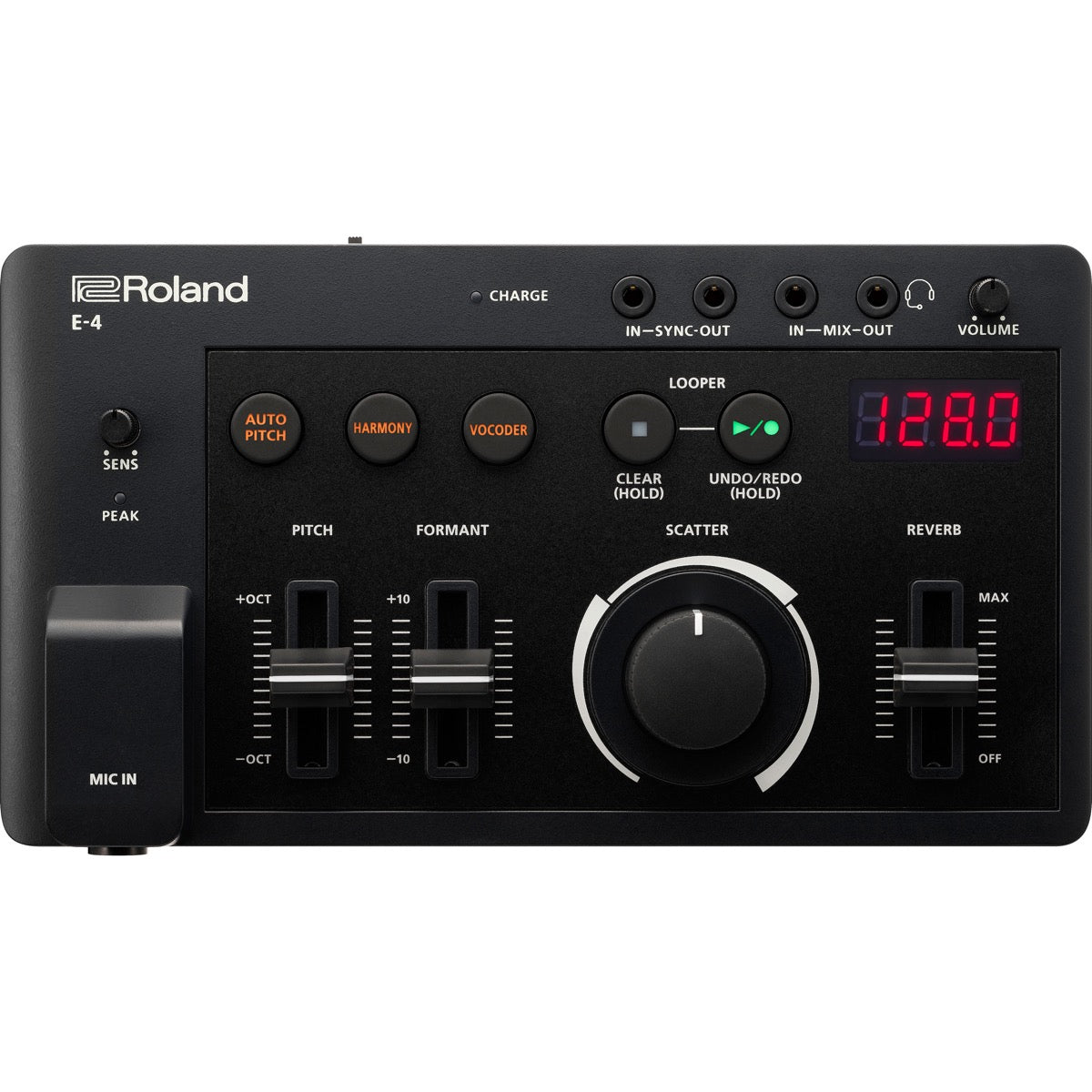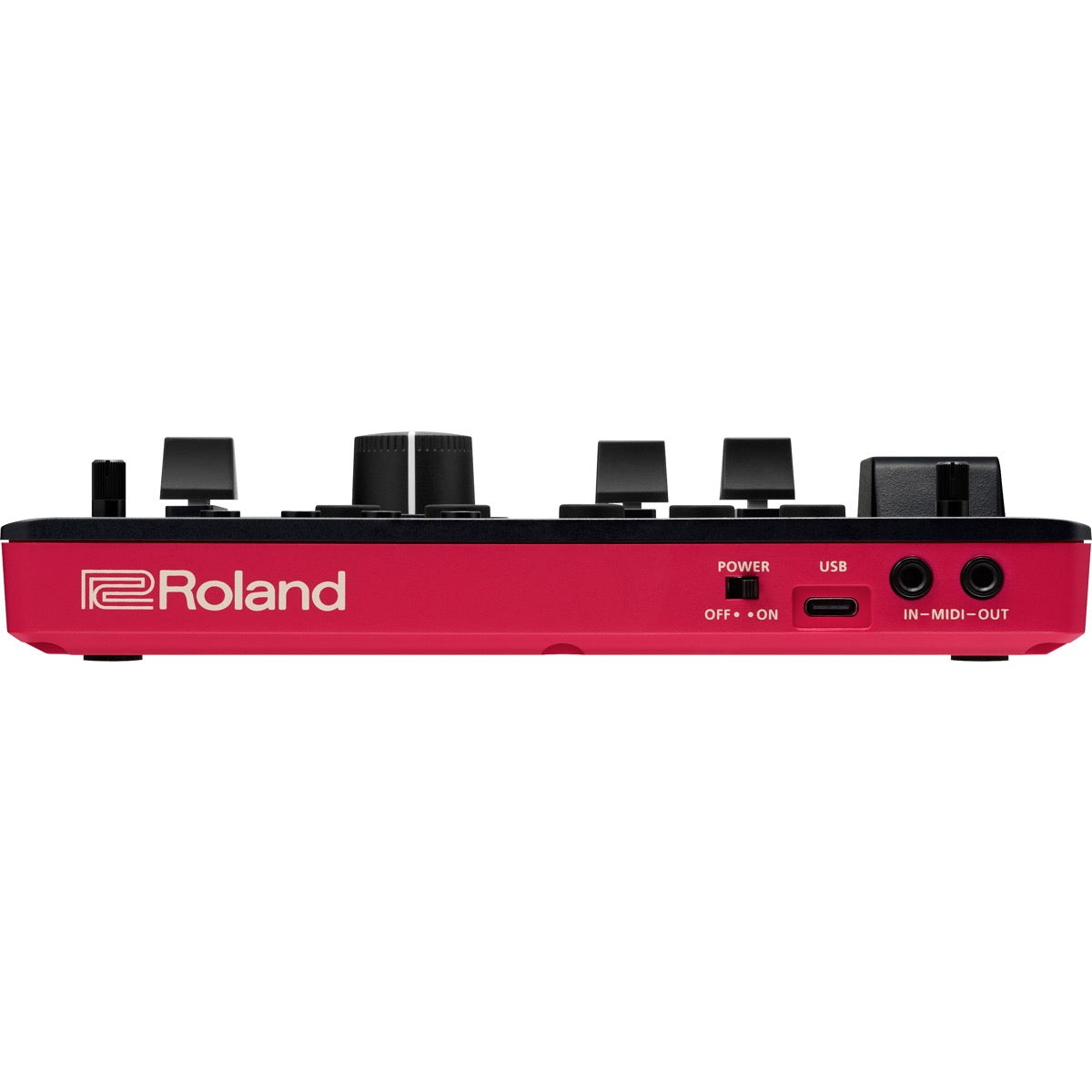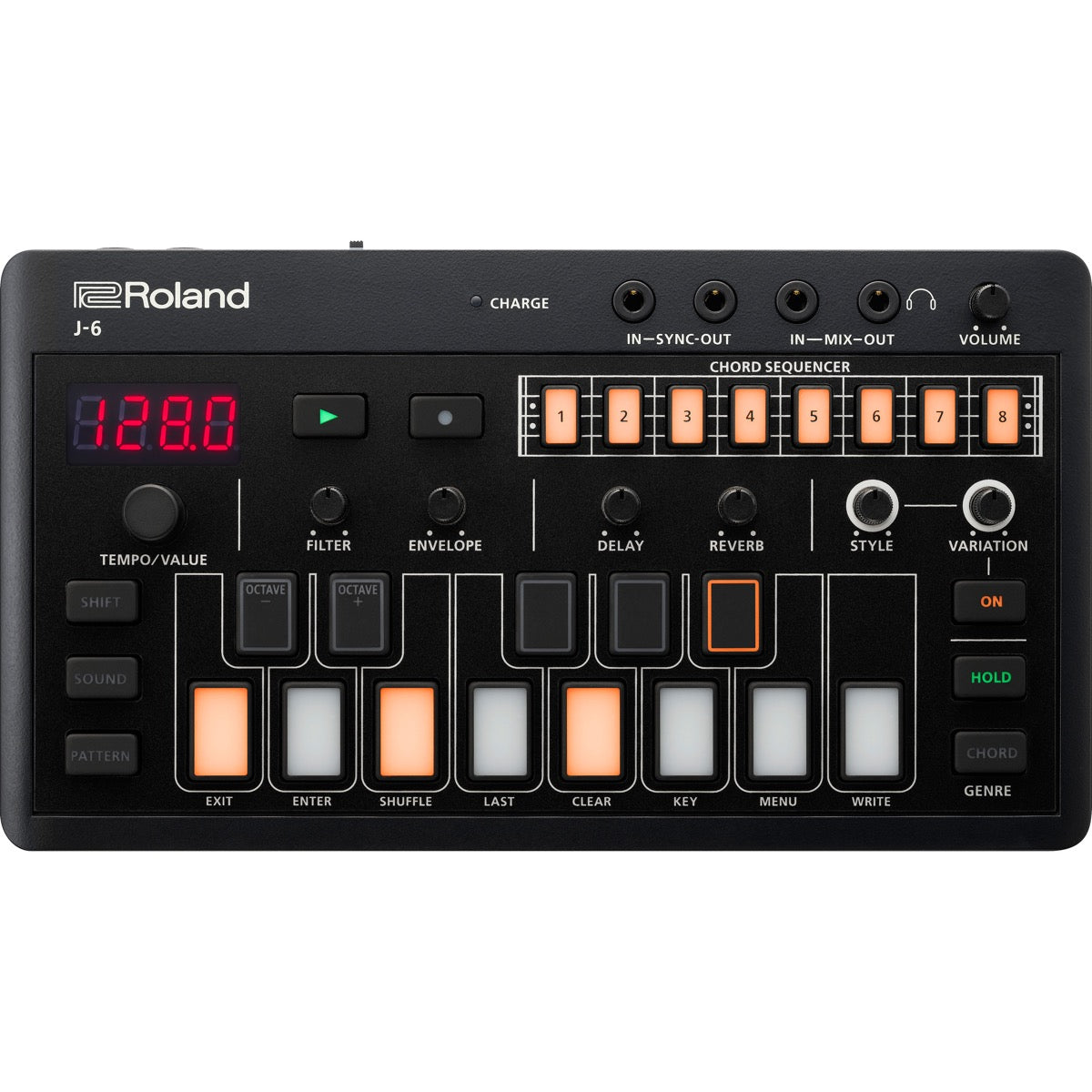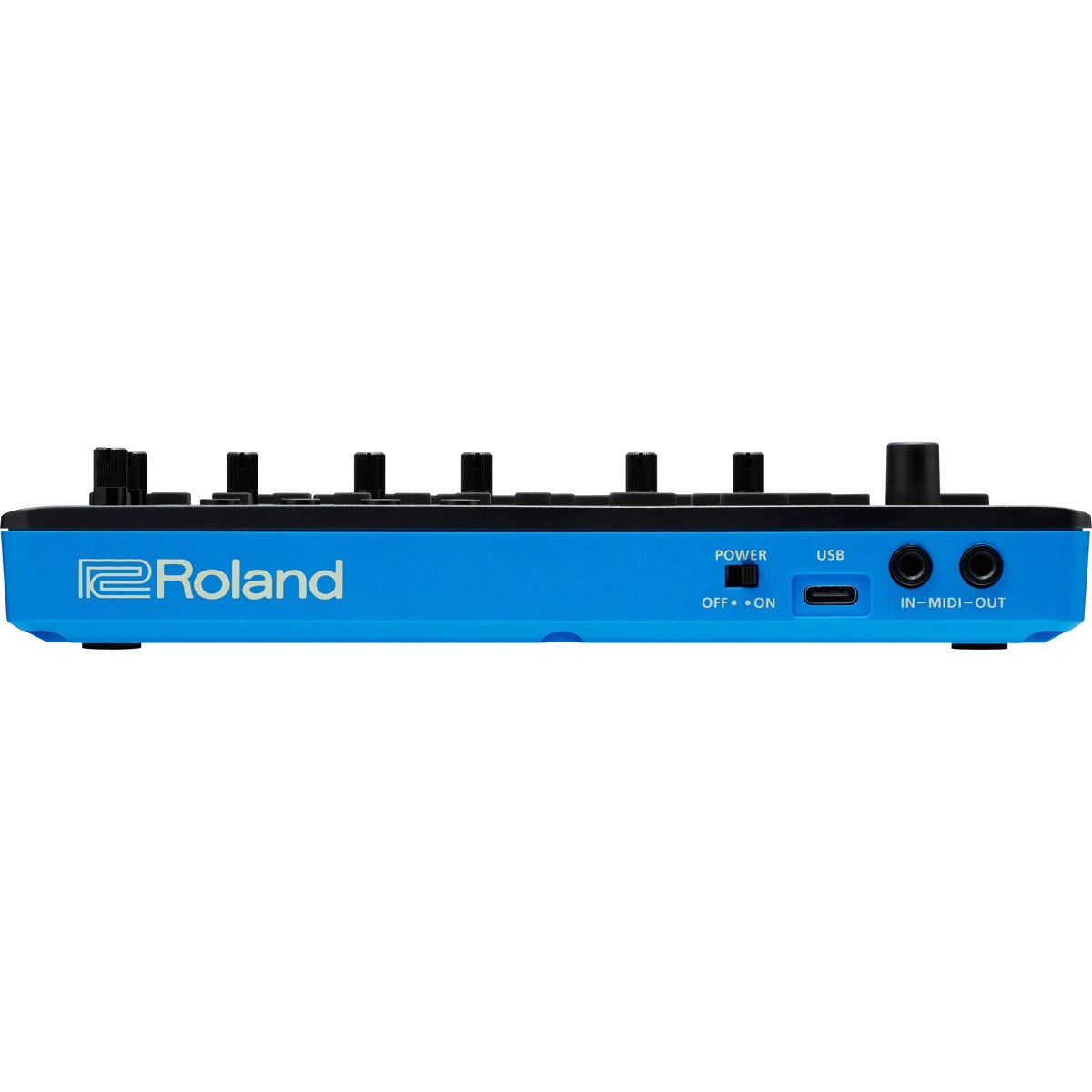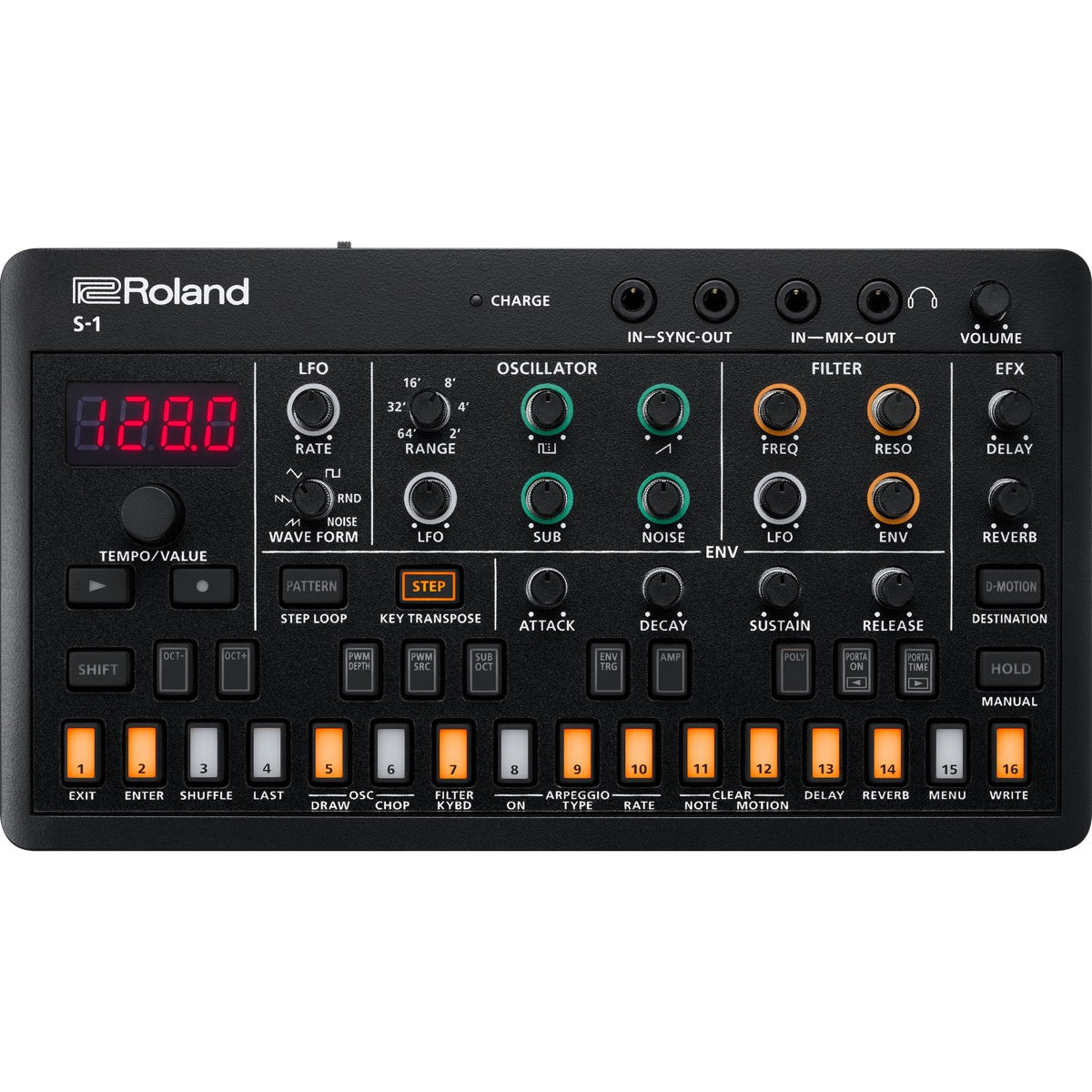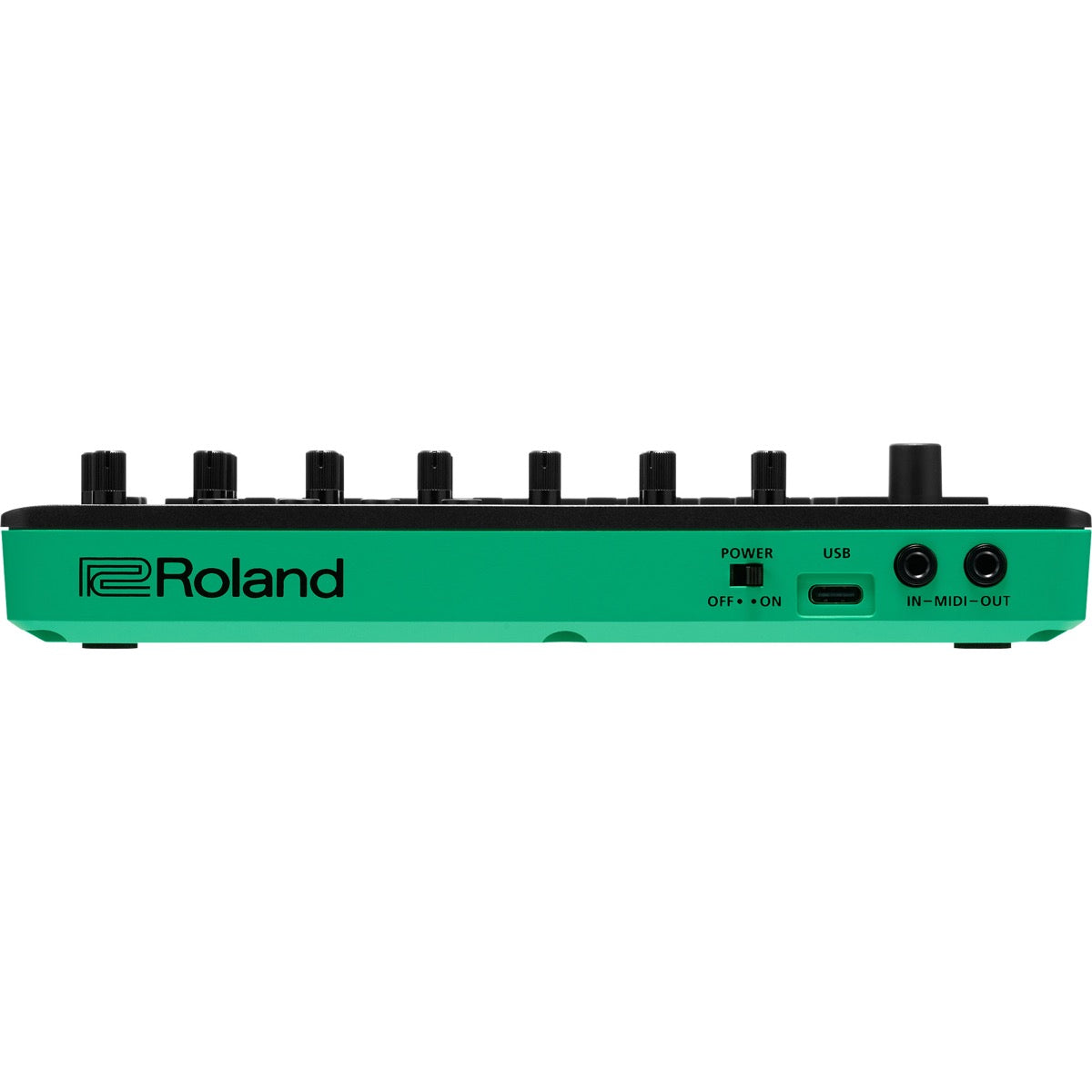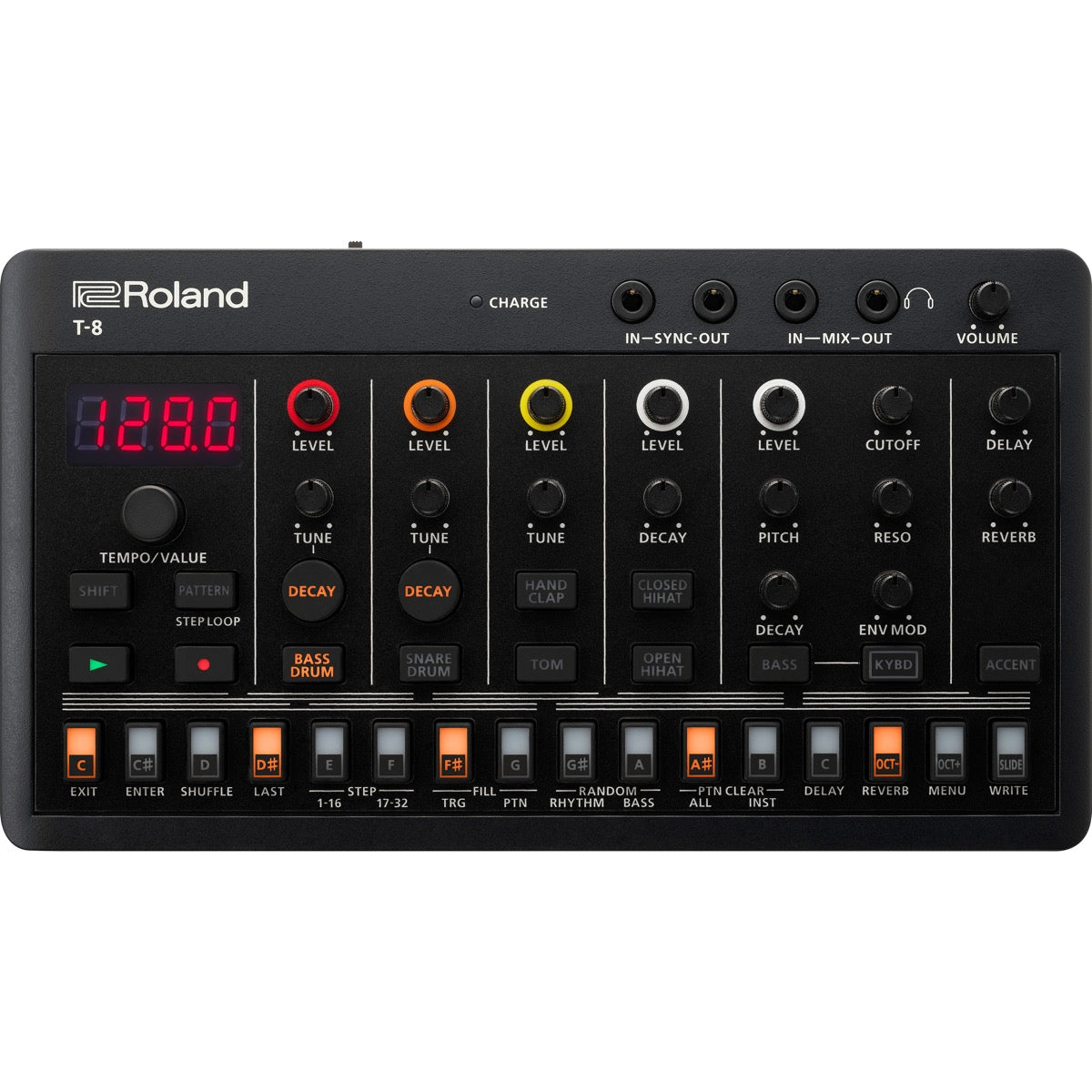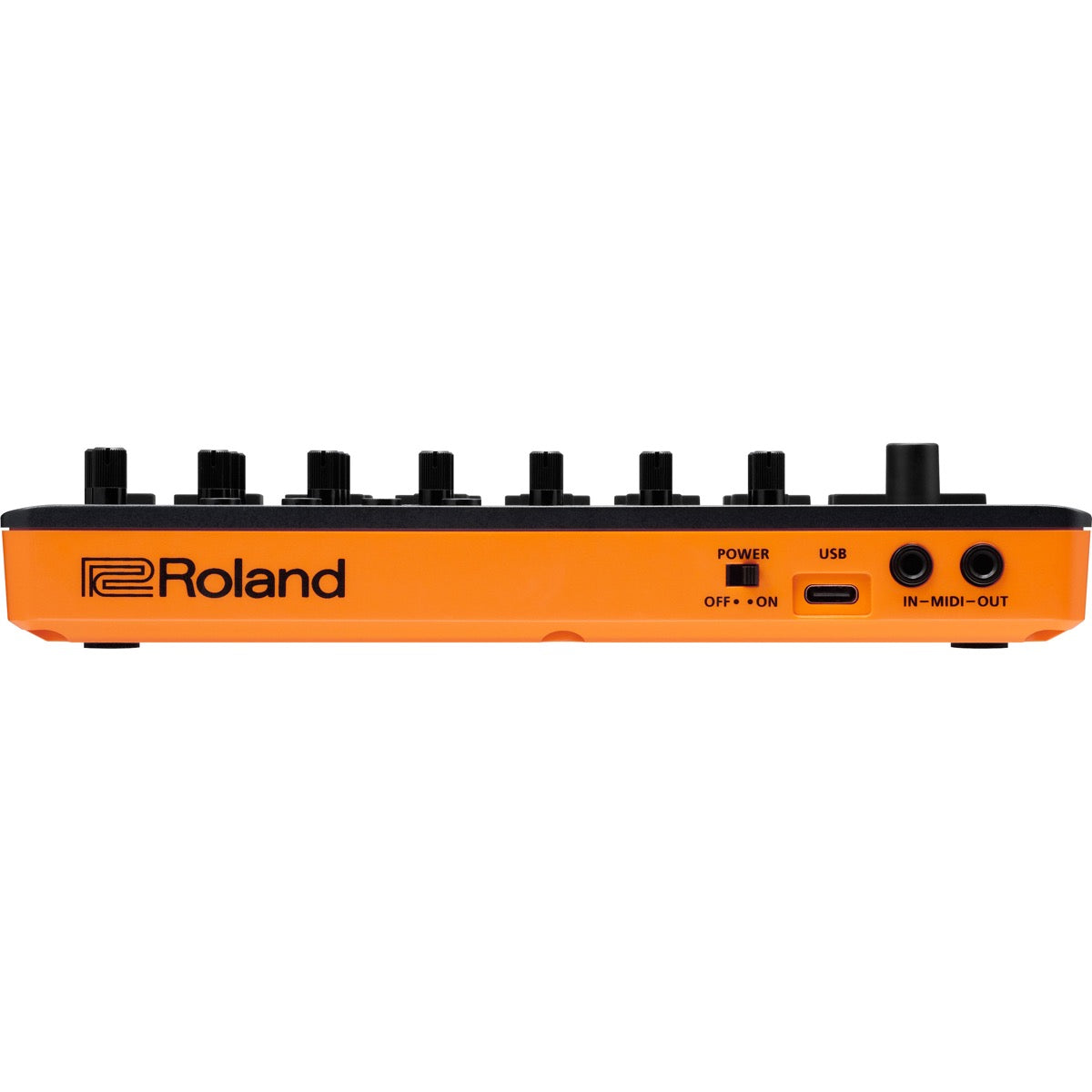 Roland Aira Compact Series E-4 J-6 S-1 T-8 4-IN-1 BUNDLE
6 items included
This Kraft Music Bundle Includes
$799.99
Regular price
$858.92
You Save $58.93
Click on a product to view more details.
Divine a new world of sound with Roland Aira Compact S-1 Tweak Synth, a potent micro polysynth inspired by the legendary Roland SH-101. Jam with the snappy basses and expressive leads you've loved for years. Then launch your music into uncharted territory with futuristic wave manipulation, onboard sequencing and unique performance features designed for modern creators. With its inspiring hands-on controls and intuitive workflow, the powerful S-1 delivers a fun and satisfying experience for beginners and serious synth adventurers alike.
Ultra-portable polysynth inspired by the legendary SH-101
Authentic SH-101 sound driven by Roland's evolving Analog Circuit Behavior (ACB) technology
Craft all-new tones with powerful oscillator drawing, oscillator chop and riser tools
Mono, poly, unison and chord modes with four-voice polyphony
Square, sawtooth, sub and noise oscillators
Hands-on panel with familiar synth controls for instant sound shaping and live performance tweaks
Onboard keyboard with two-plus octave range
64-step sequencer with 64 patterns for on-the-spot song creation
Advanced programming tools, including motion recording, probability, sub step, last step and velocity
Easy-to-use arpeggiator with eight phrase types
D-Motion feature for controlling pitch, mod and other parameters by physically moving S-1
Color and process your sounds with a variety of delay, reverb and chorus effects
Comprehensive connectivity with audio, MIDI and sync I/O plus Aira Link
Class-compliant USB-C audio/MIDI interface – no drivers needed
Lithium-ion battery with up to 4.5 hours of operation per charge
Sturdy construction and high-quality rubber pads
Connect to other Aira Compacts and standard MIDI devices with TRS MIDI cables (sold separately)
Iconic, sonic, bionic
S-1 merges retro spirit and advanced capabilities in a pocket-size package you can take anywhere. Roland's evolving Analog Circuit Behavior (ACB) technology provides the authentic tone and response of SH-101, an iconic 80s monosynth embraced for its characterful sound and simple, direct-access panel. Extending the original's design with four-voice polyphony and a slate of innovative features for next-level music creation, S-1 makes it easy for musicians at any level to explore the power of synthesis through a friendly, uncomplicated interface.
Tone tweaker's paradise
Loaded with expressive tactile controls, S-1 is a sound design and performance powerhouse in miniature. Create lavish tones with oscillator, envelope, filter and LFO sections. Dive into deeper design tools with quick combo button presses. Adjust effects using dedicated knobs. And with 26 multi-function pads, you have access to a keyboard with a two-plus octave range, a step sequencer interface and a wealth of creative options to spark fresh ideas.
Wild sound design
S-1 is primed to push classic SH tones into new dimensions. Build from square, saw, sub and noise oscillators and mono, poly, unison and chord modes. Or craft custom waveshapes on the step pads using the powerful Oscillator Draw function. Oscillator Chop unlocks even more harmonic potential, allowing you to cut waveforms into sections and explore a labyrinth of metallic timbres. Then top off your tones by using the noise oscillator as an independent riser to add sweeps and pulsing sound effects.
Performance playground
S-1 is packed with features to inspire dynamic performances. Get physical with D-Motion to create compelling sound changes simply by moving the synth. Pop on the arpeggiator for cascading musical moments. Trigger the Step Loop function for live fills and on-the-fly rhythmic improv. And transpose patterns with just a few quick touches to instantly add harmonic richness to your jams.
Inspired sequencing
Create compelling music in moments with S-1's 64-step sequencer and 64 patterns. Record live with the onboard keyboard or switch to step mode for detailed note entry and editing. Use motion recording to animate patterns with panel control tweaks or set parameter values for individual steps. Then delve into probability settings for randomization, sub steps for rapid-fire rhythms, and other features like velocity, shuffle, portamento and more to bring your music to life.
Immortal effects
Enhance your sonic palette with a wide selection of classic Roland effects. Add shimmering dimension with lush choruses derived from the iconic Juno and JX-3P synths. Introduce spaciousness and movement with manual and tempo-synced delays. Then envelop your sounds with studio-grade reverb effects and a variety of adjustable parameters.
Unbound versatility
S-1 has all the connectivity you need to sync with your musical world. Link up with other Aira Compacts like T-8 Beat Machine, J-6 Chord Synthesizer and E-4 Voice Tweaker to create a portable creative juggernaut. Interface with computer DAWs and mobile music apps via USB-C. Or use S-1 and its MIDI I/O as a standalone sound module in a larger performance rig.
Everywhere at once
S-1 is ready to deliver instant inspiration anytime and anywhere. The lithium-ion battery provides up to 4.5 hours of runtime per charge, while the rugged Roland build will support you through years of musical journeys.
SKU
ROL-S141B
Vendor
Roland
Analog Digital
Digital
Built In Speakers
No
Included From Manufacturer
USB-C to USB-A cable
Midi
In, Out, and USB
Mpn
S-1
Product Unique Features
Class-compliant USB-C audio/MIDI interface – no drivers needed
Lithium-ion battery with up to 4.5 hours of operation per charge
Control Connections
1/8" sync input
1/8" sync output
Audio Inputs
1/8" stereo input
Audio Outputs
1/8" stereo output
Product Weight
11 oz.
Width
7.4375"
Depth
4.1875"
Height
1.4375"
Roland Limited Warranty
This product is warranted to be free from defects in material and workmanship under normal use for a period of one (1) year for parts and and ninety (90) days for labor from the date of purchase.
Ground shipping is FREE for all orders $99 and up.