Skip product carousel
Bonus Item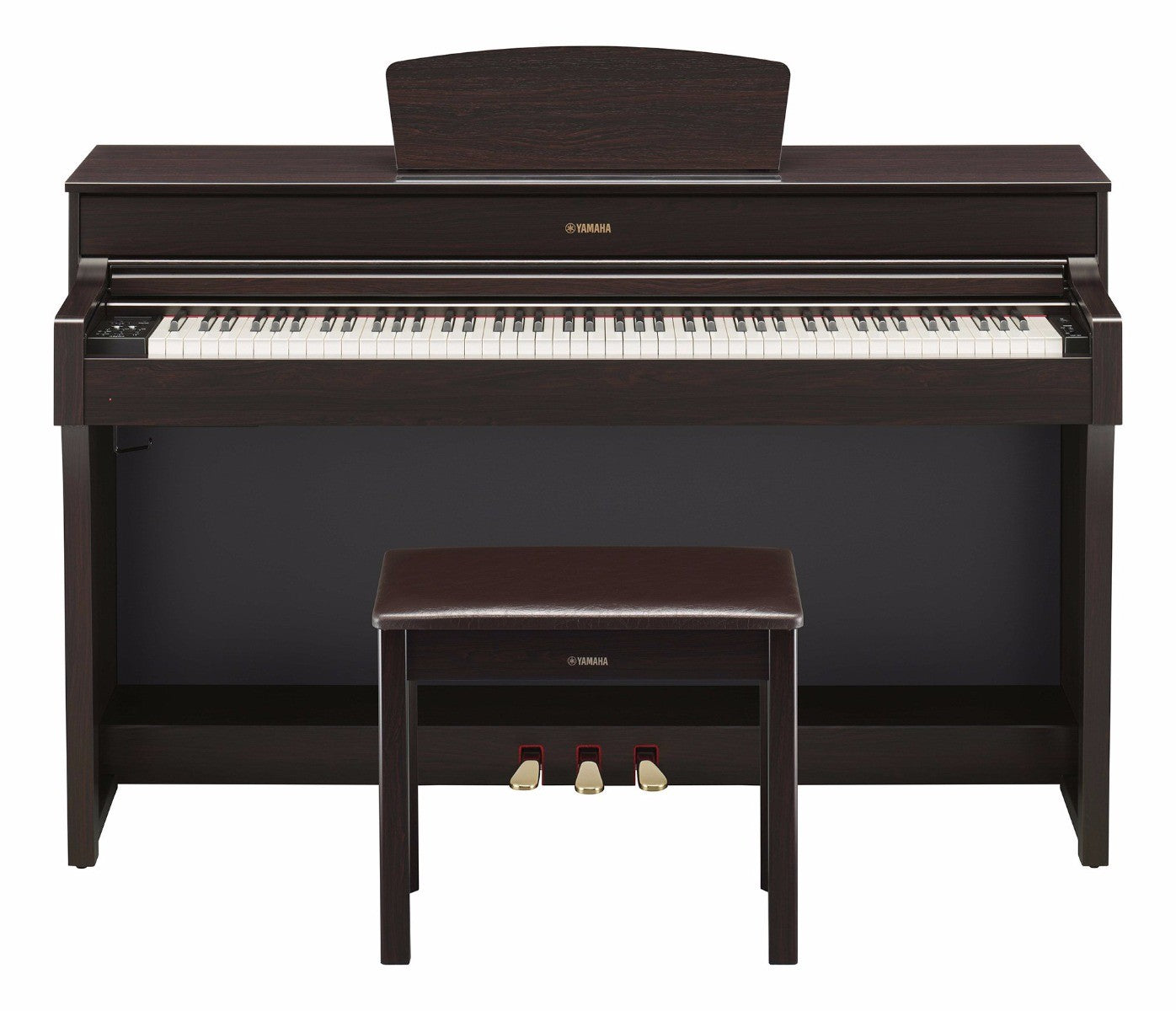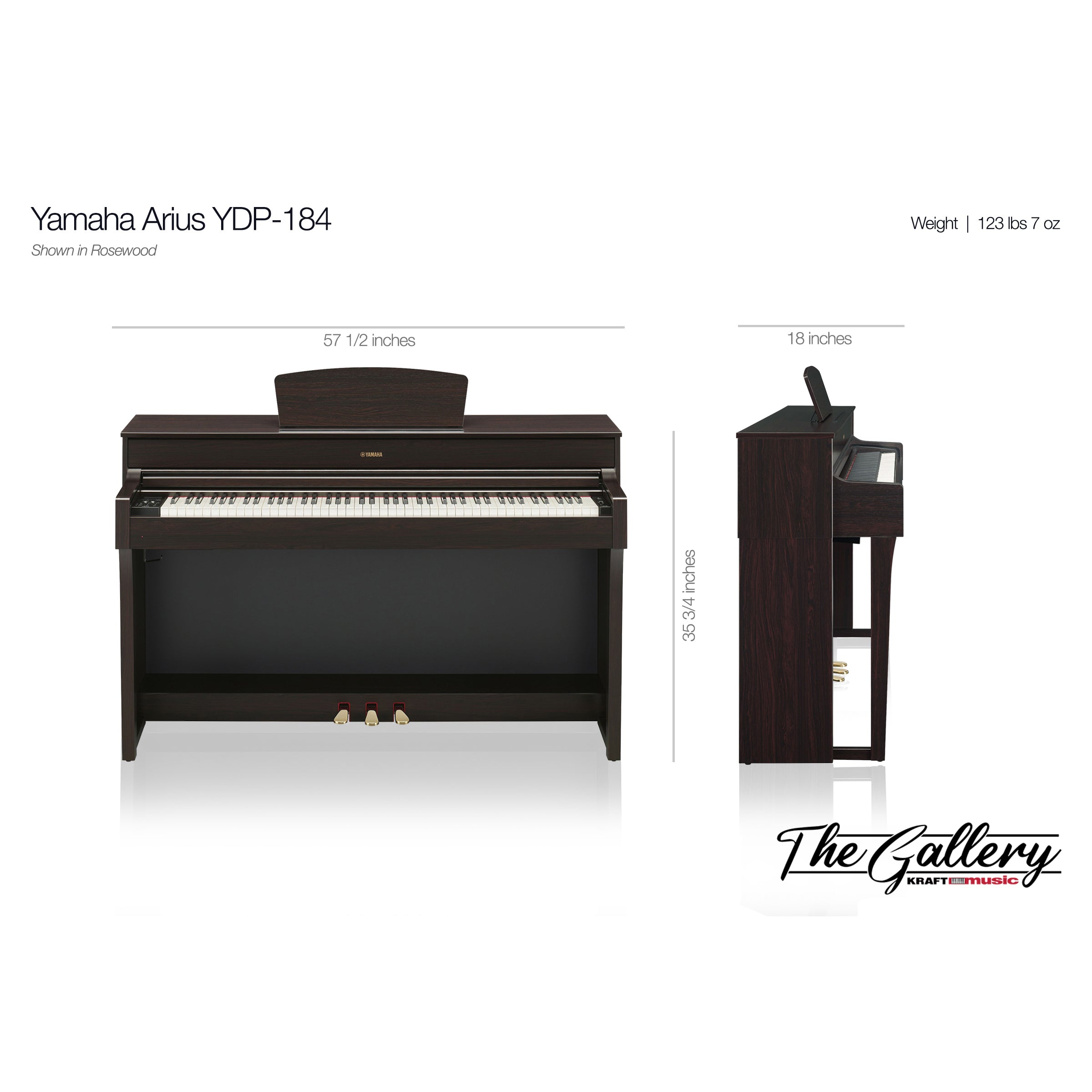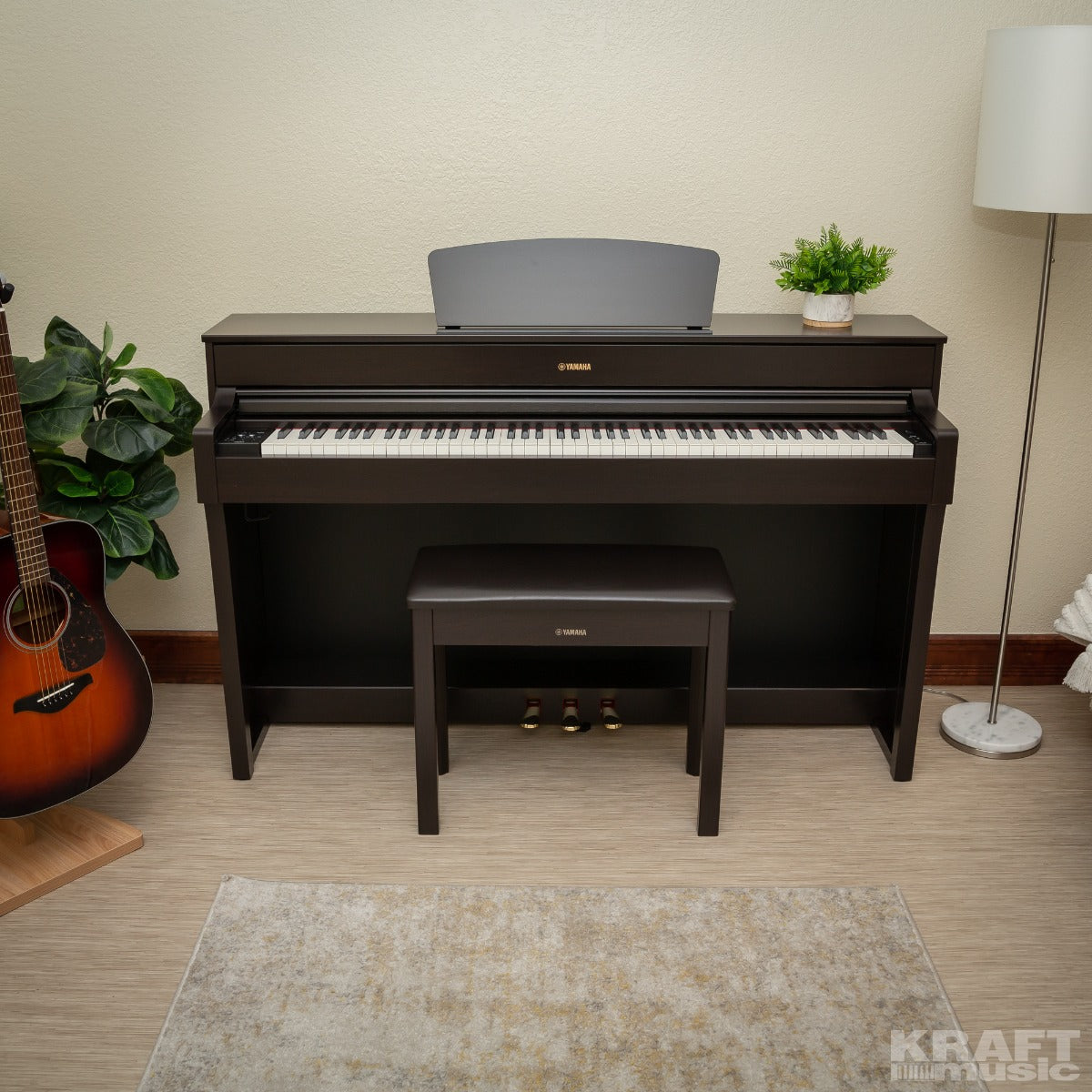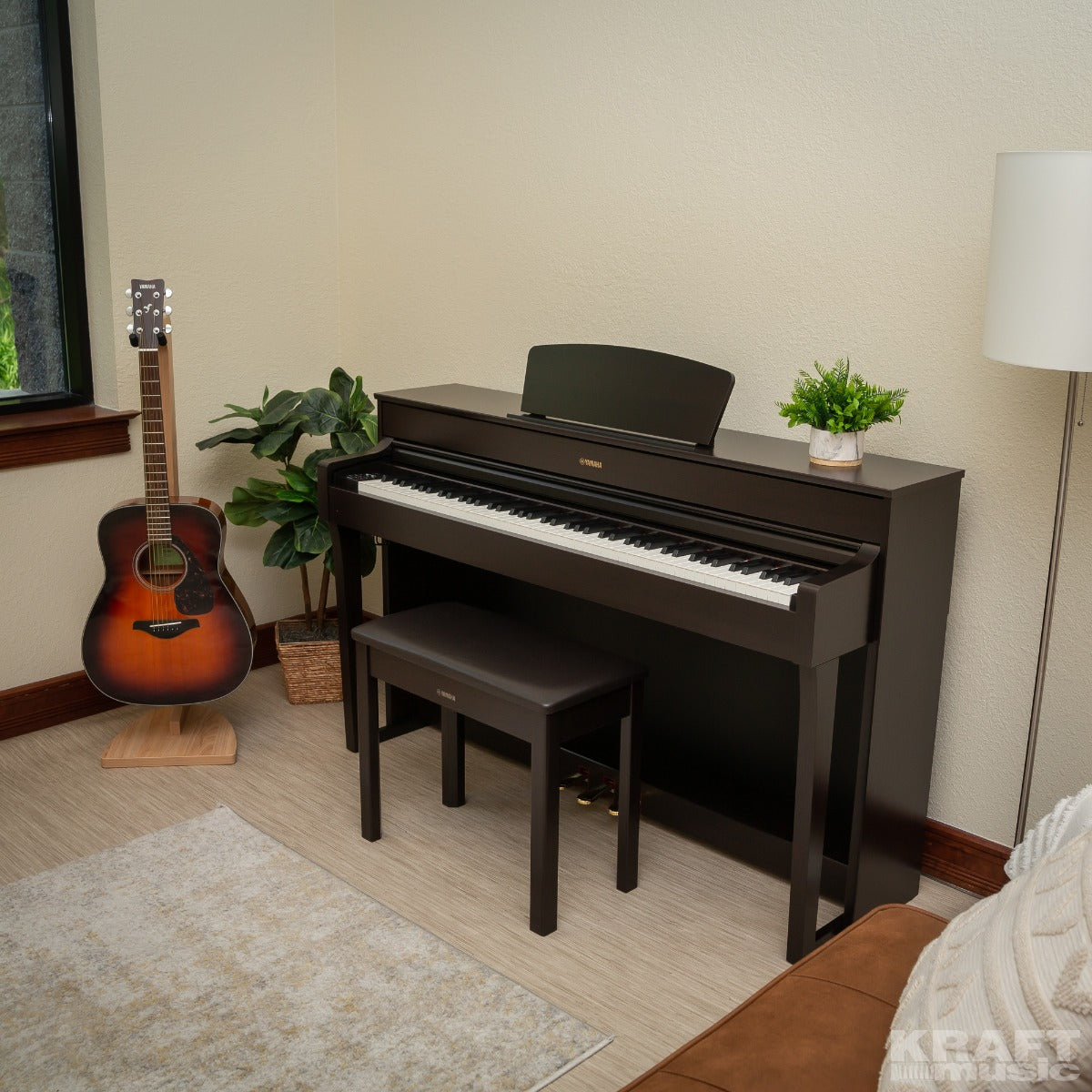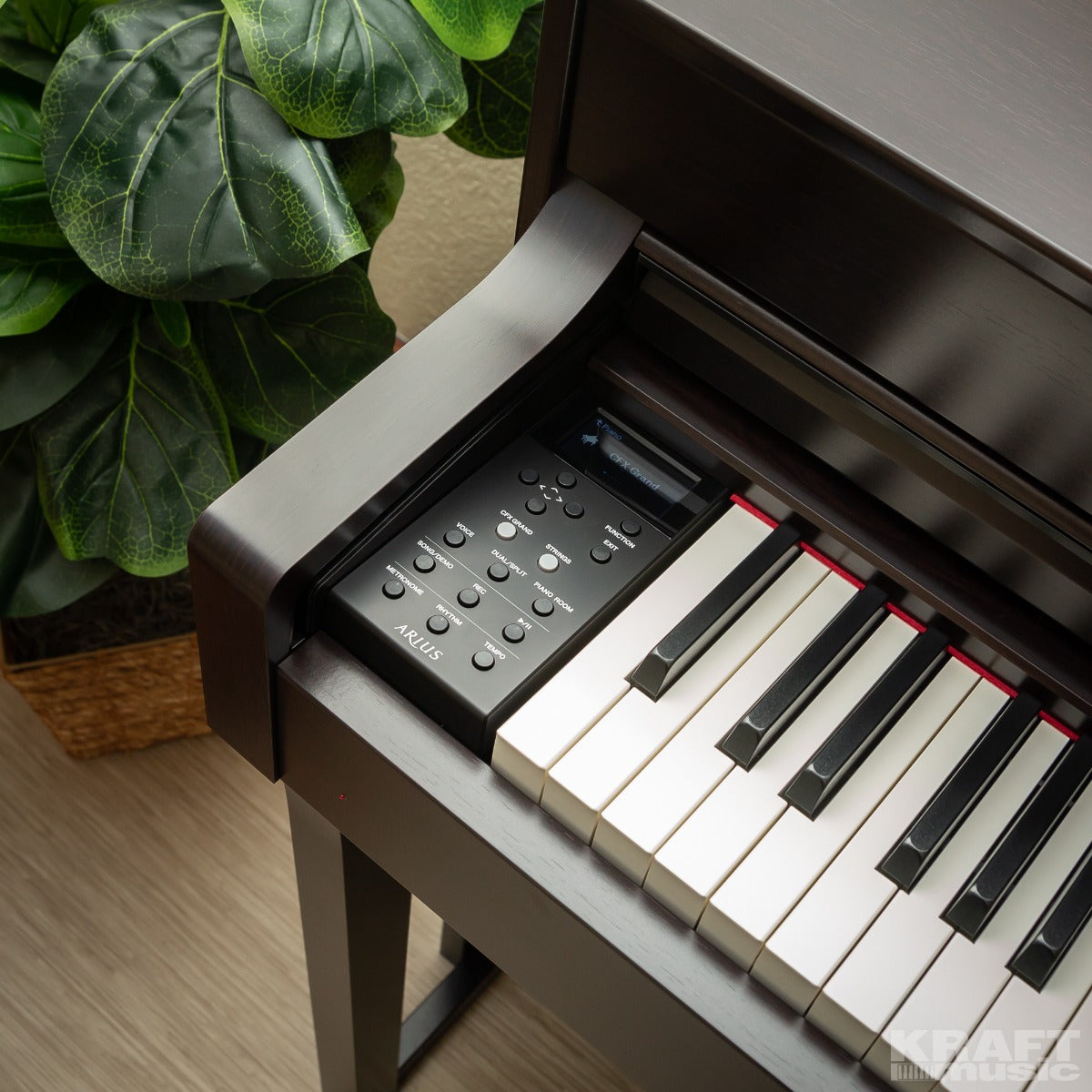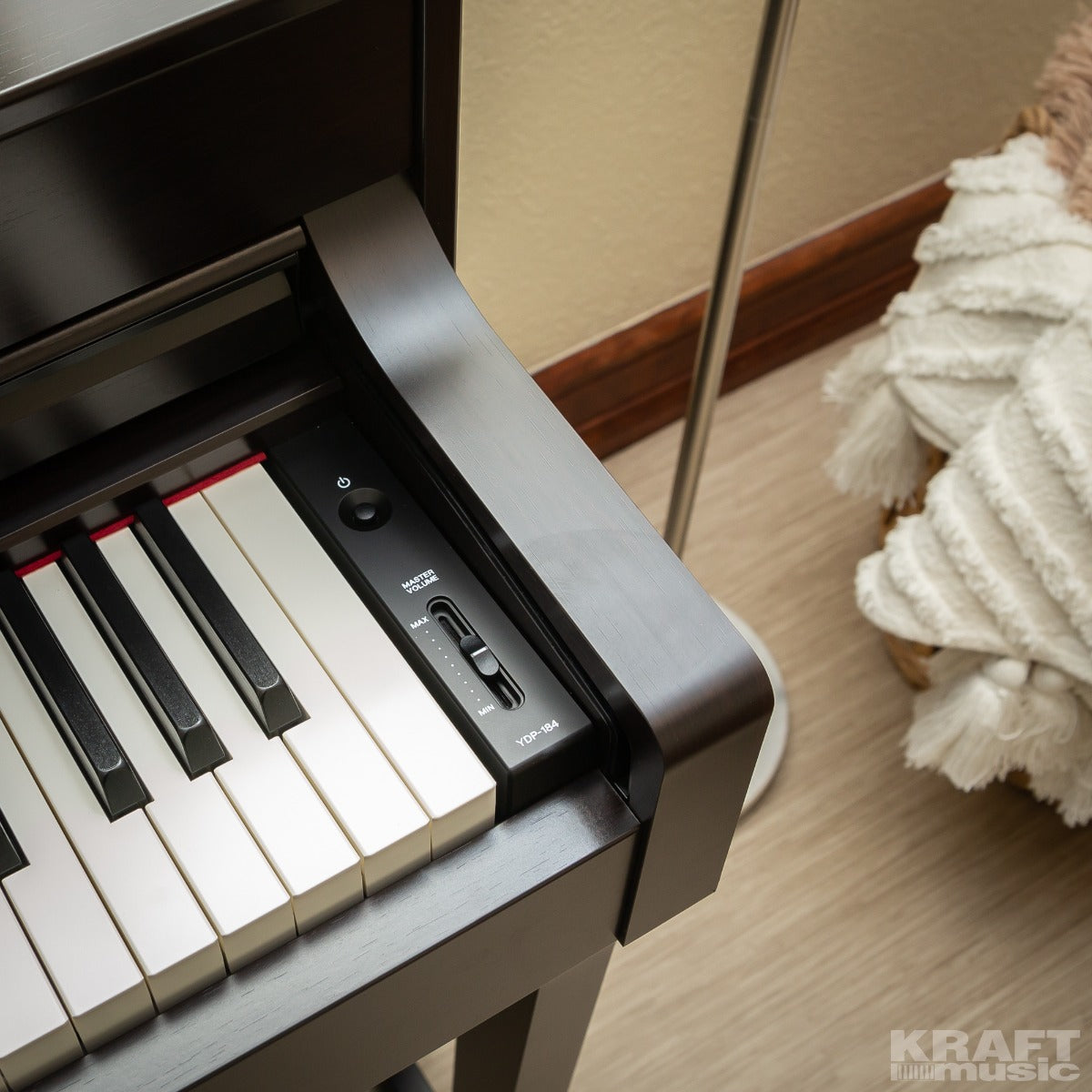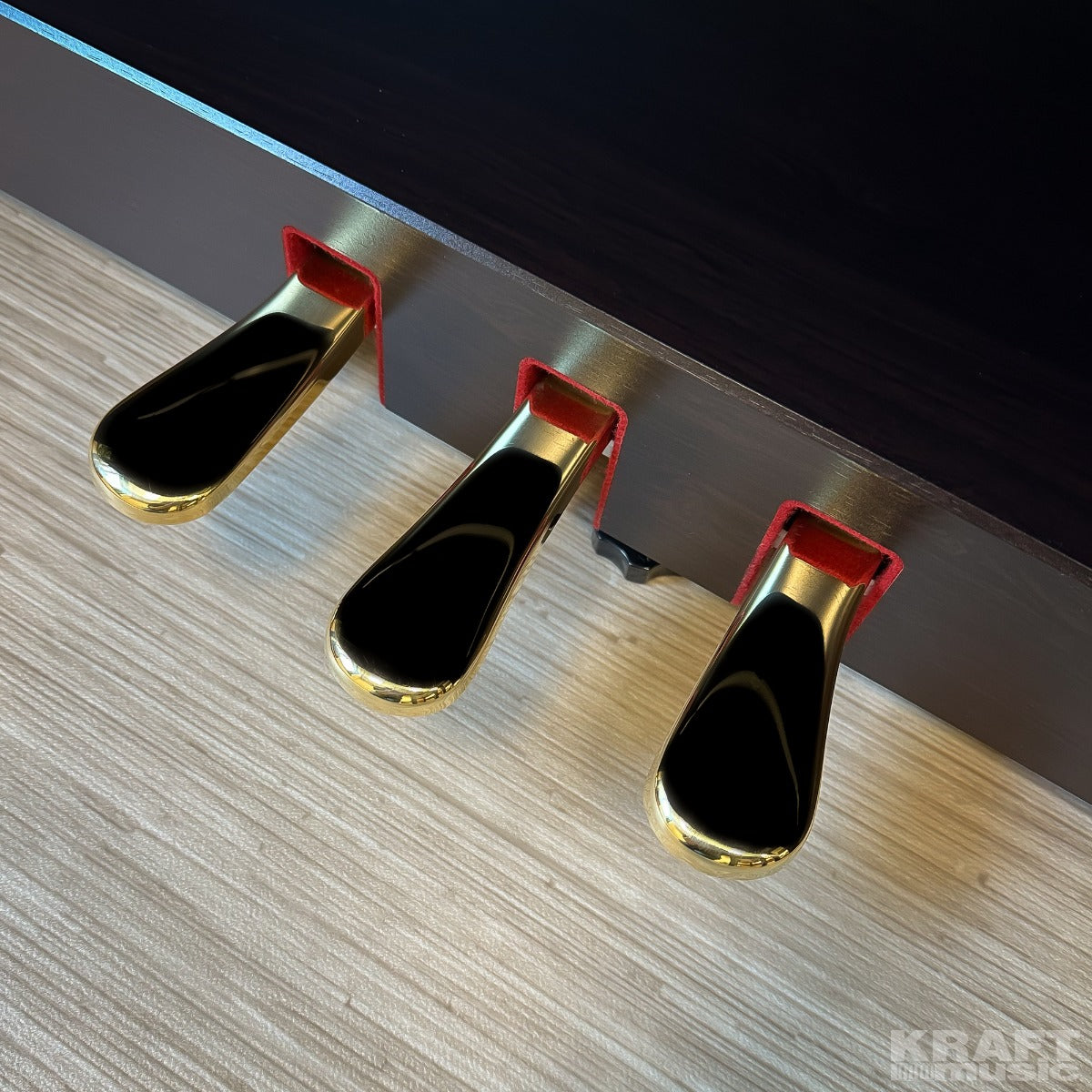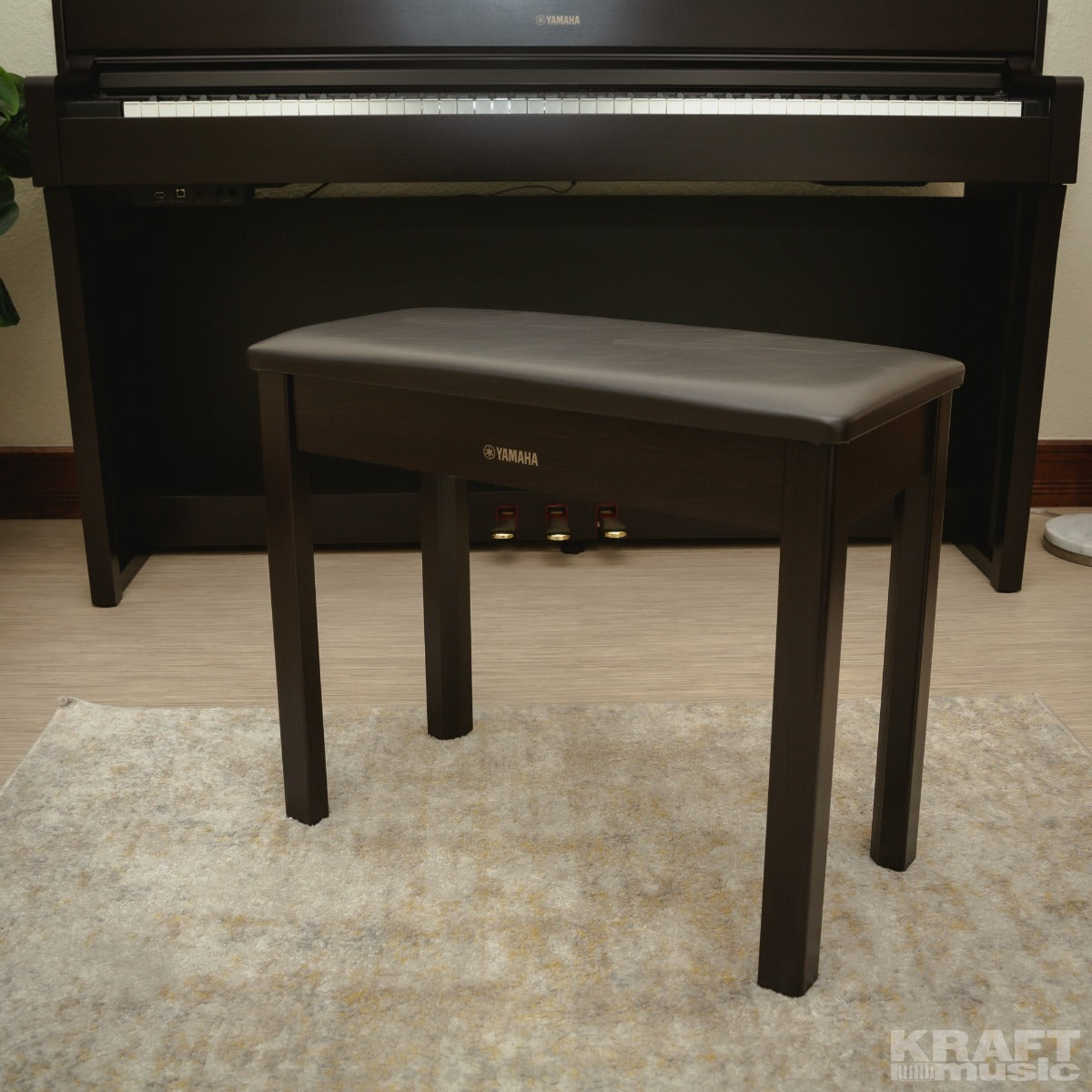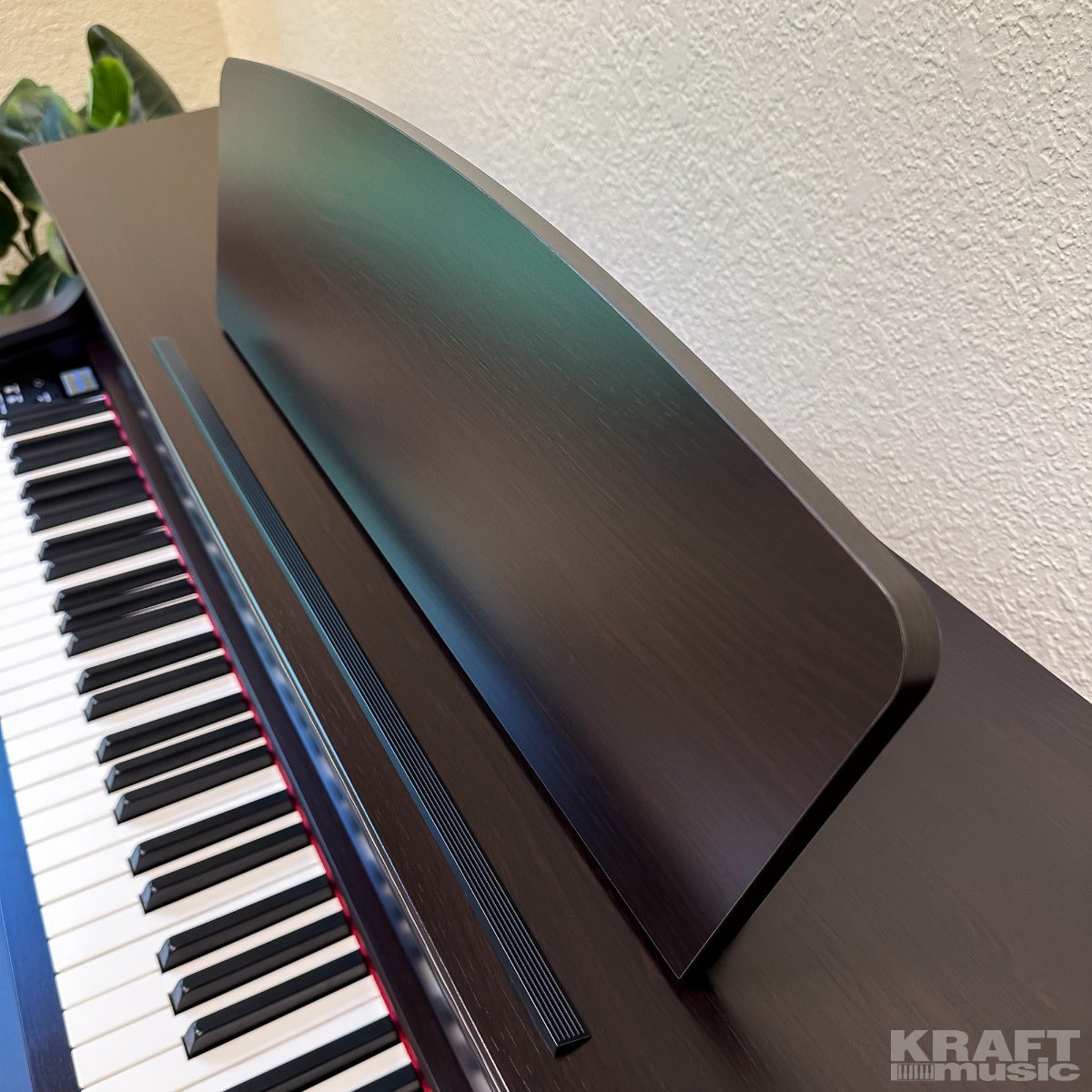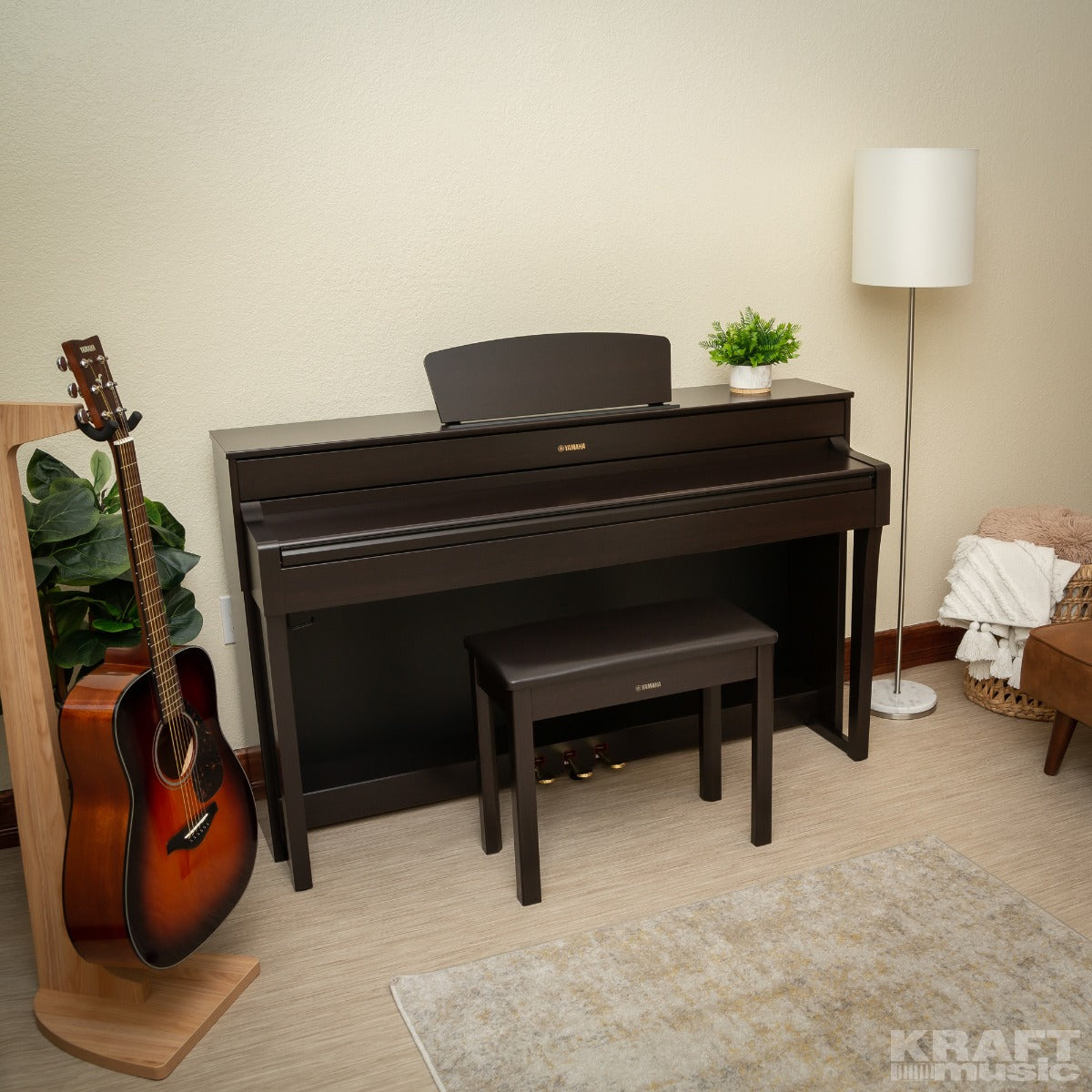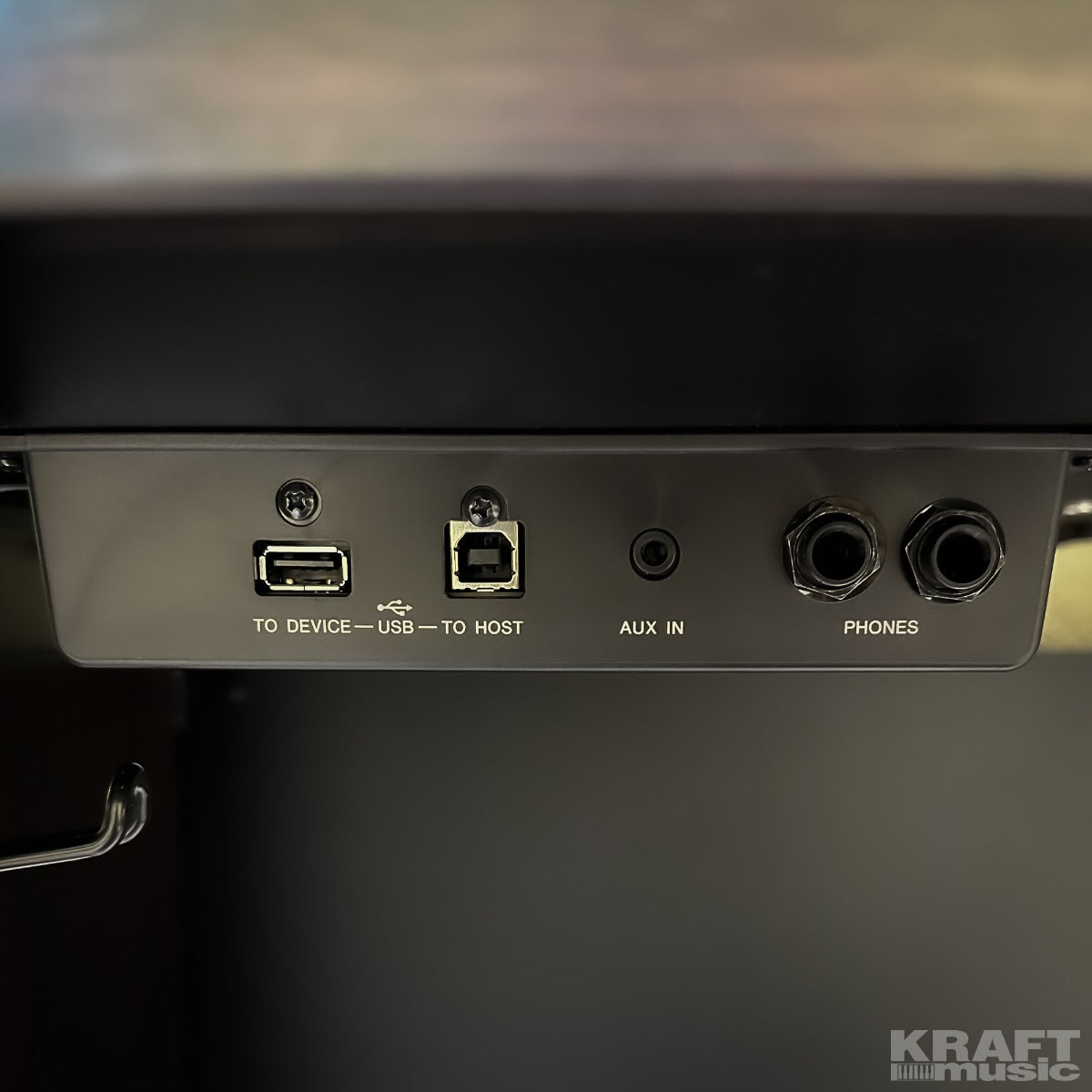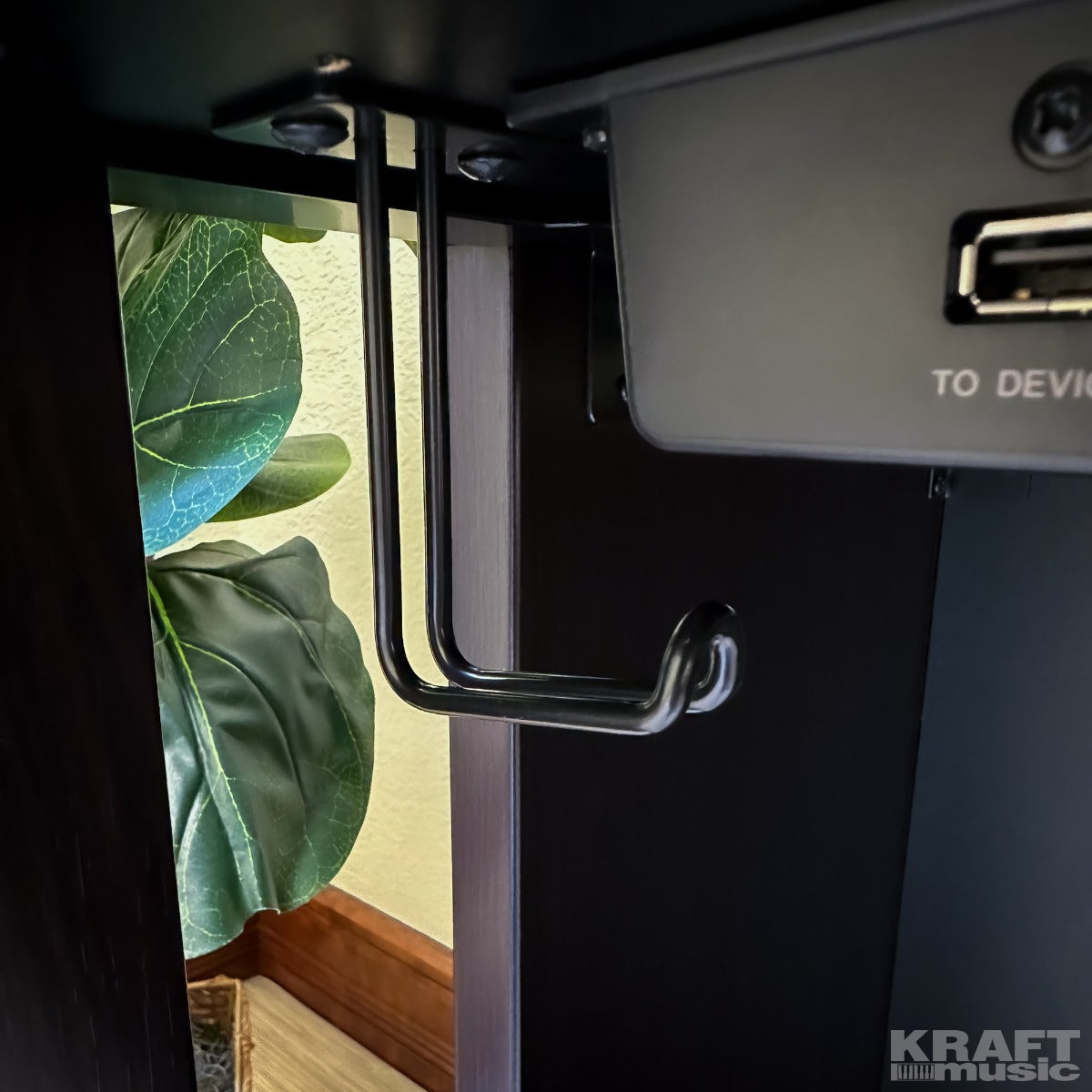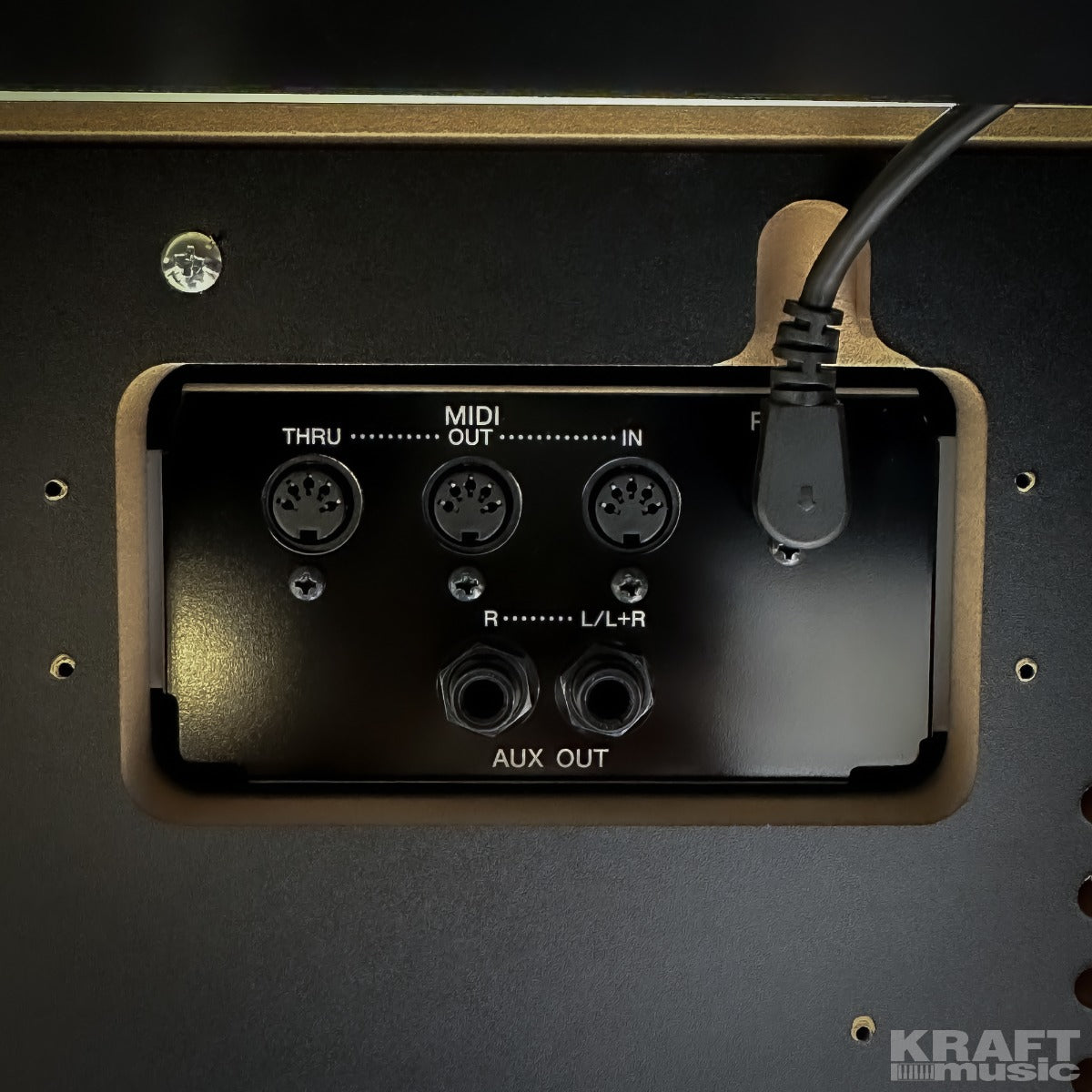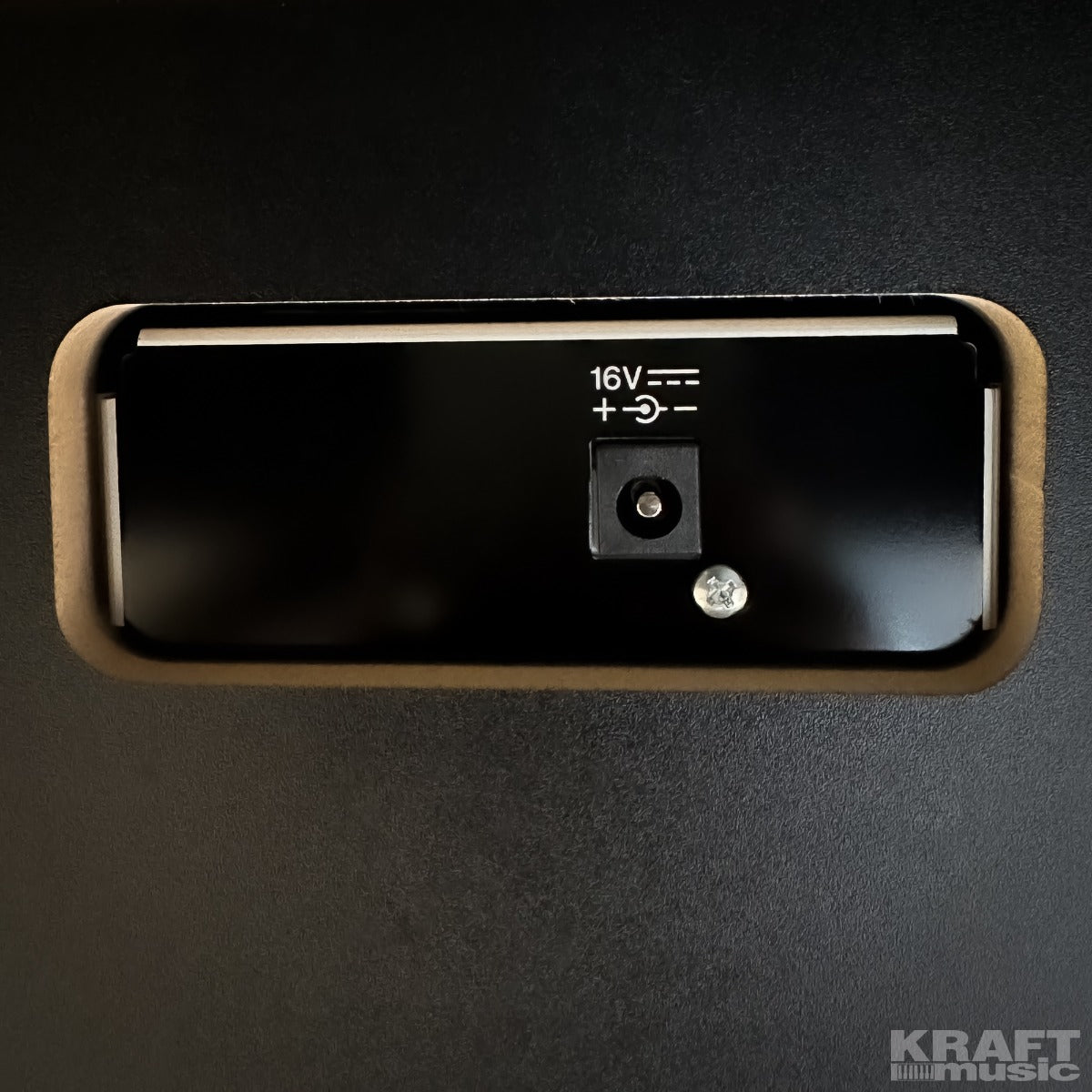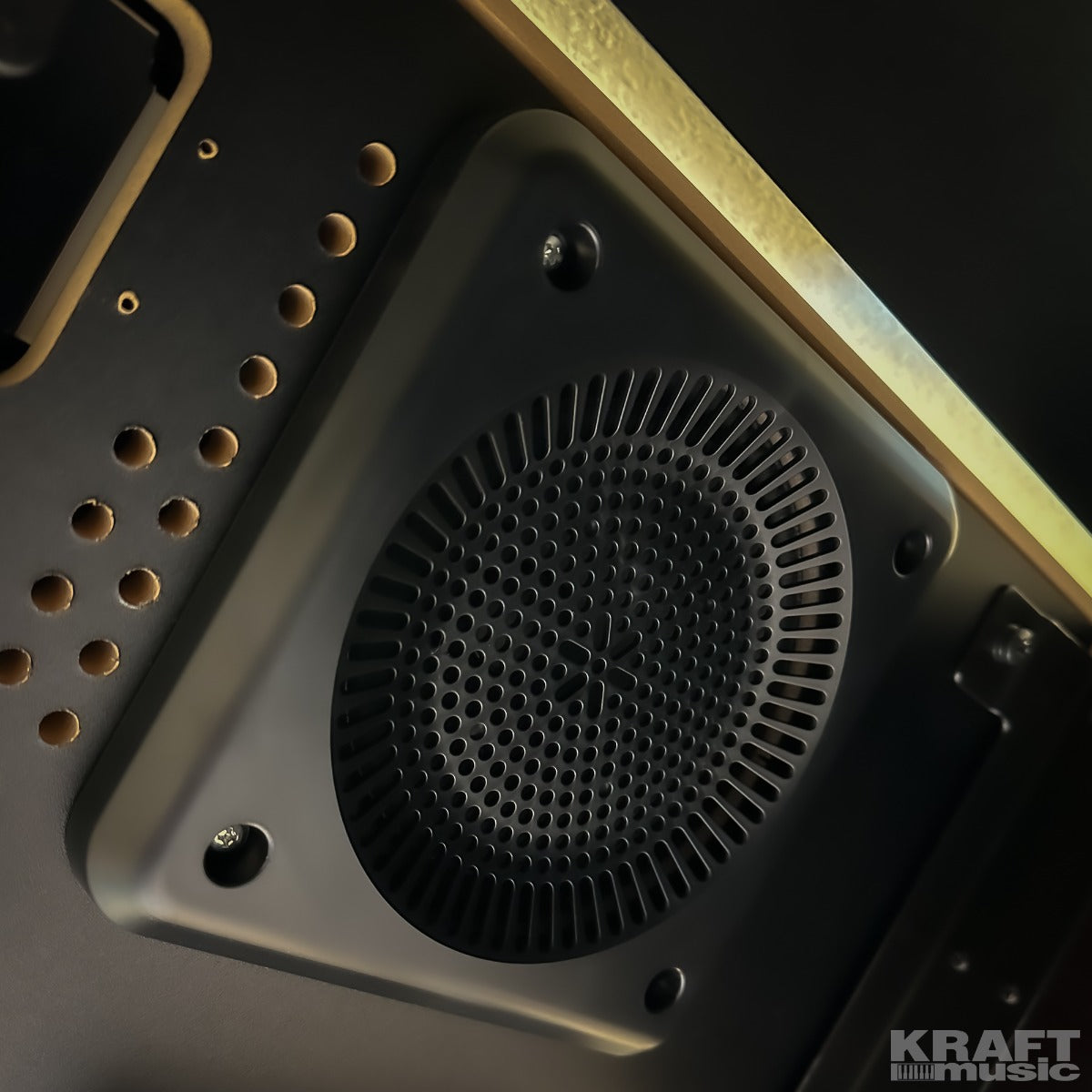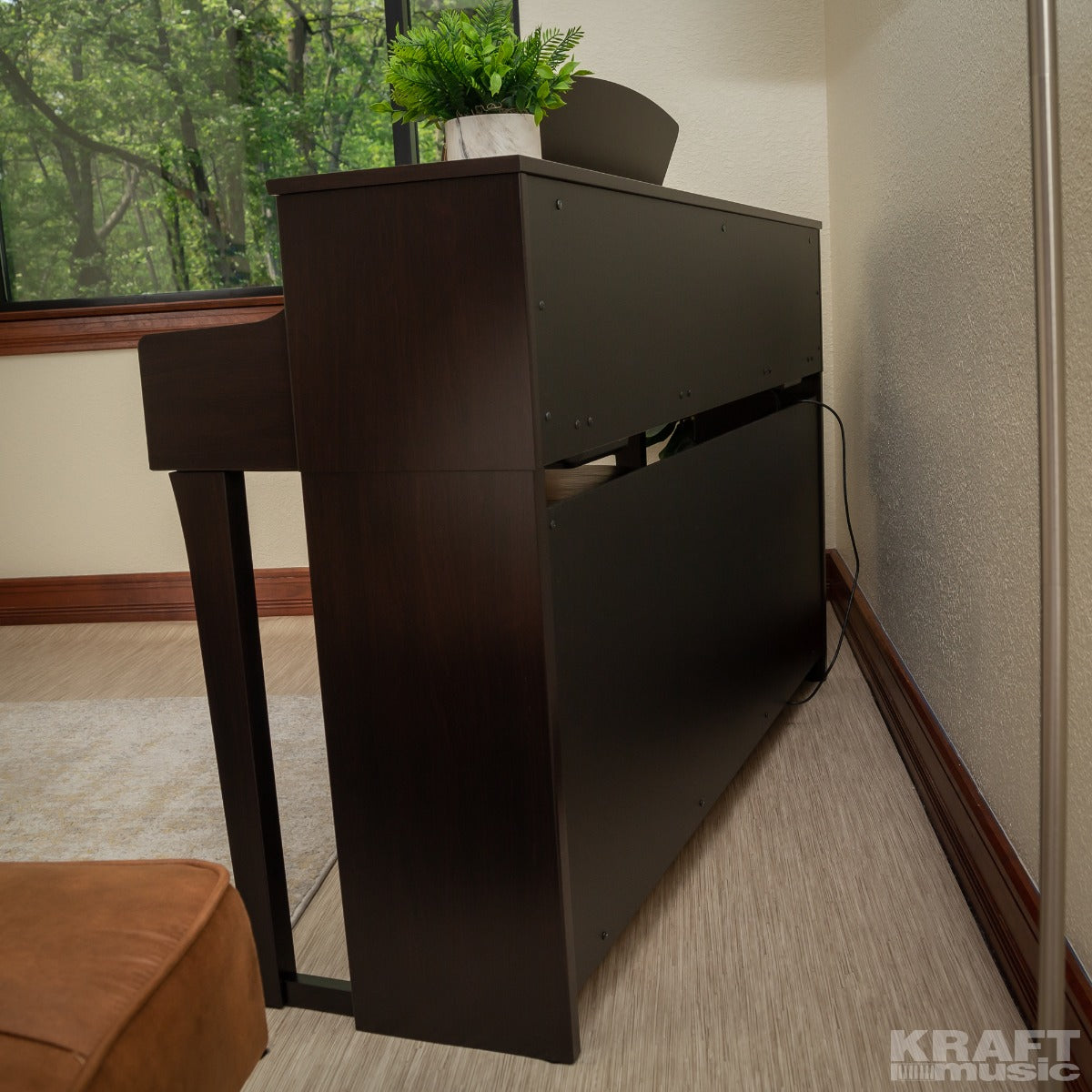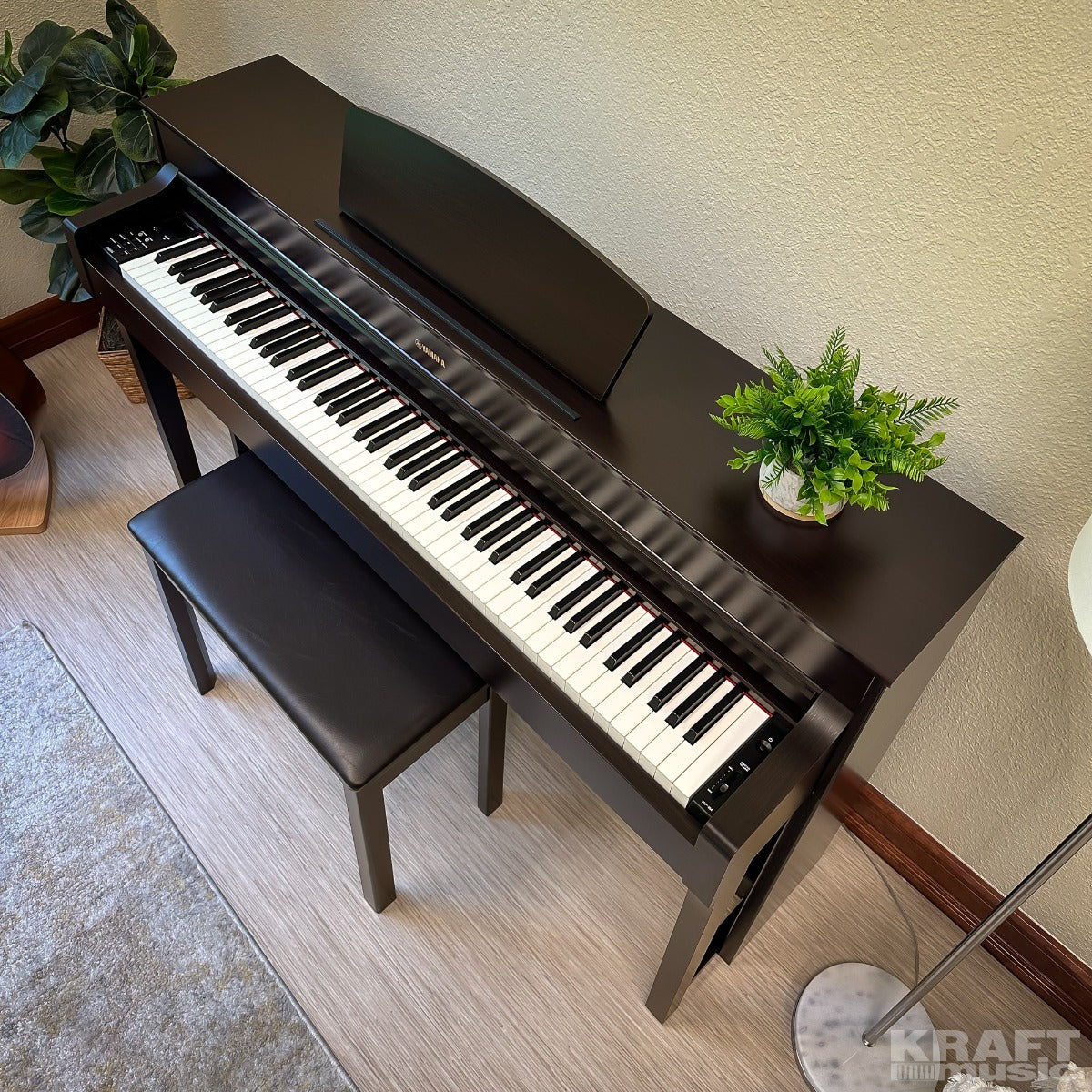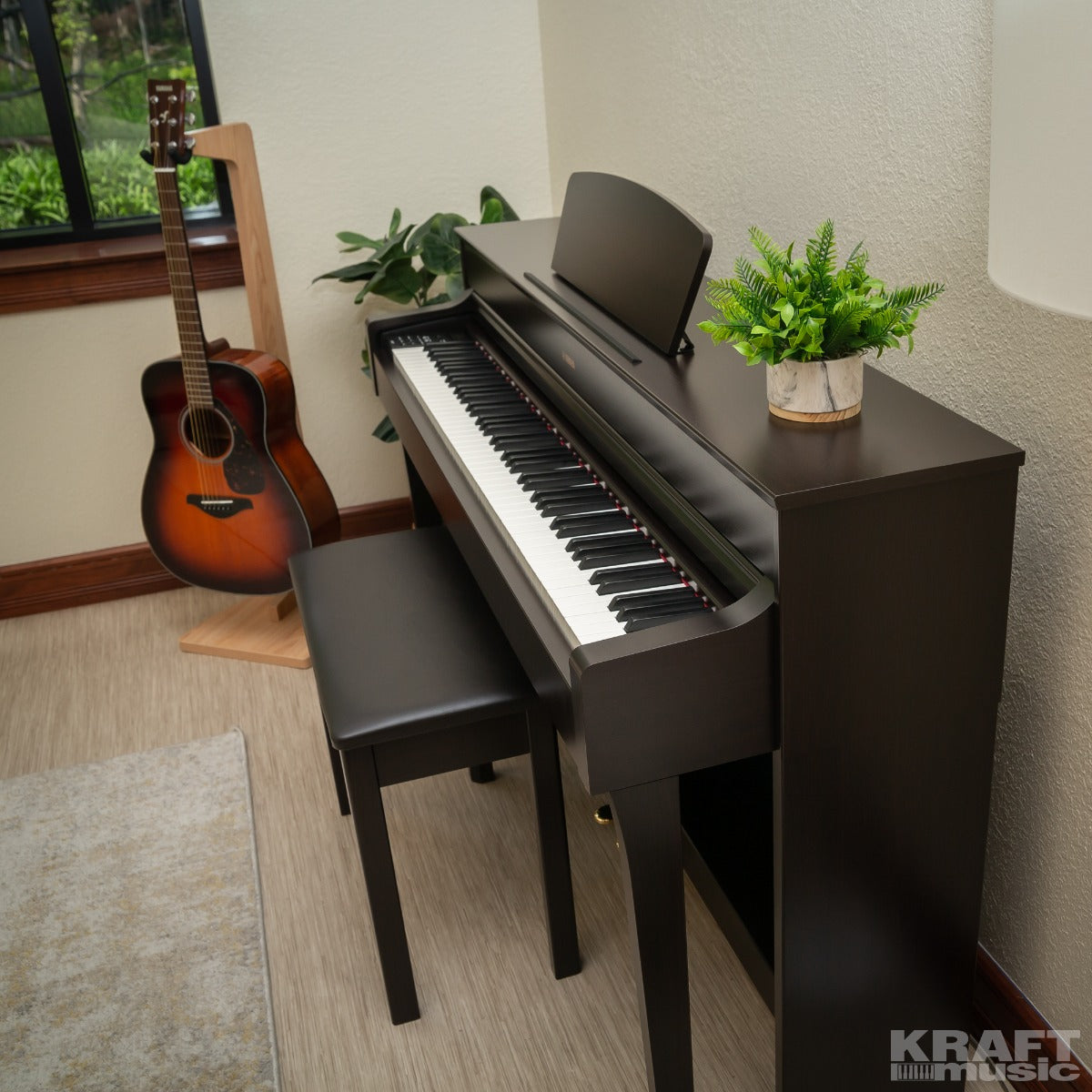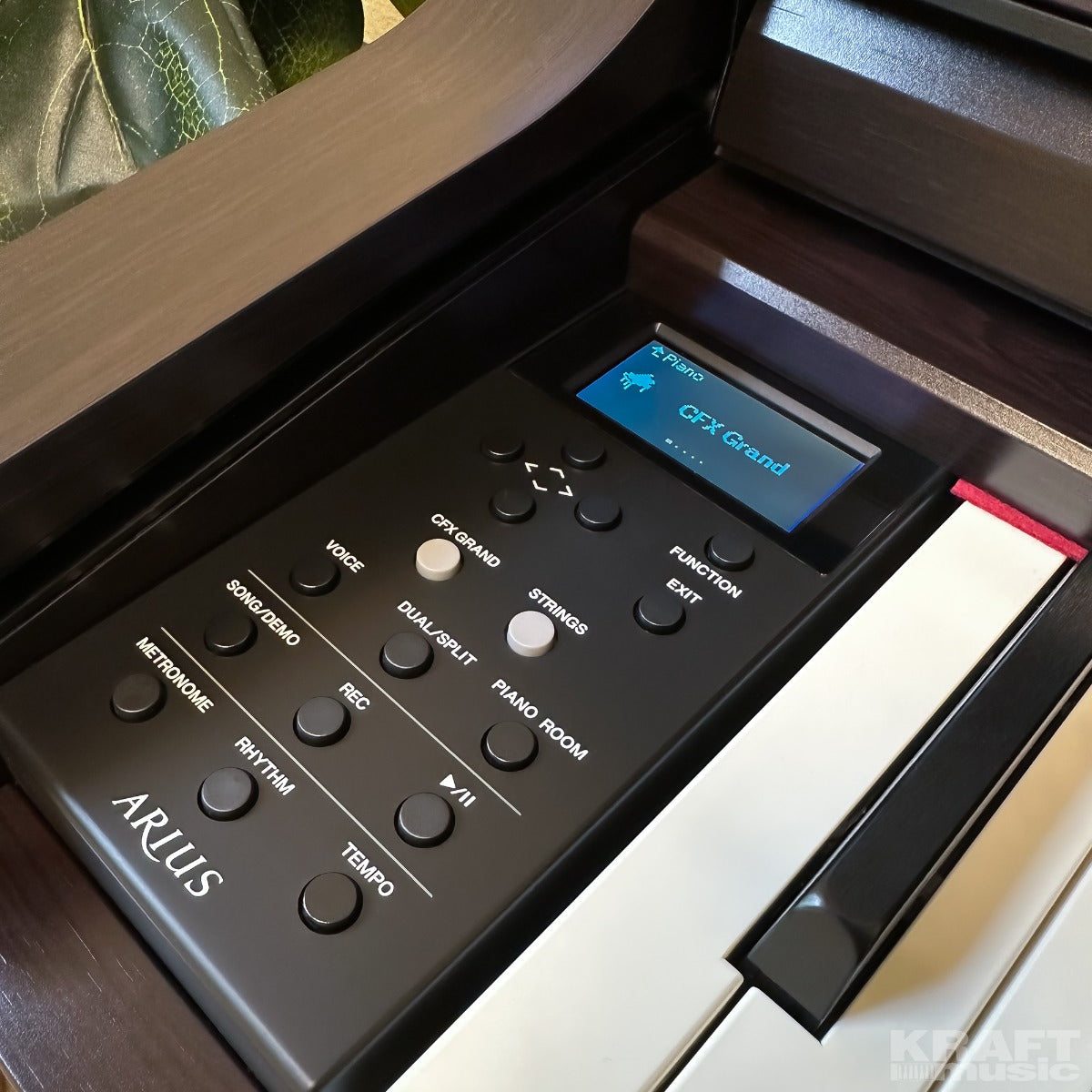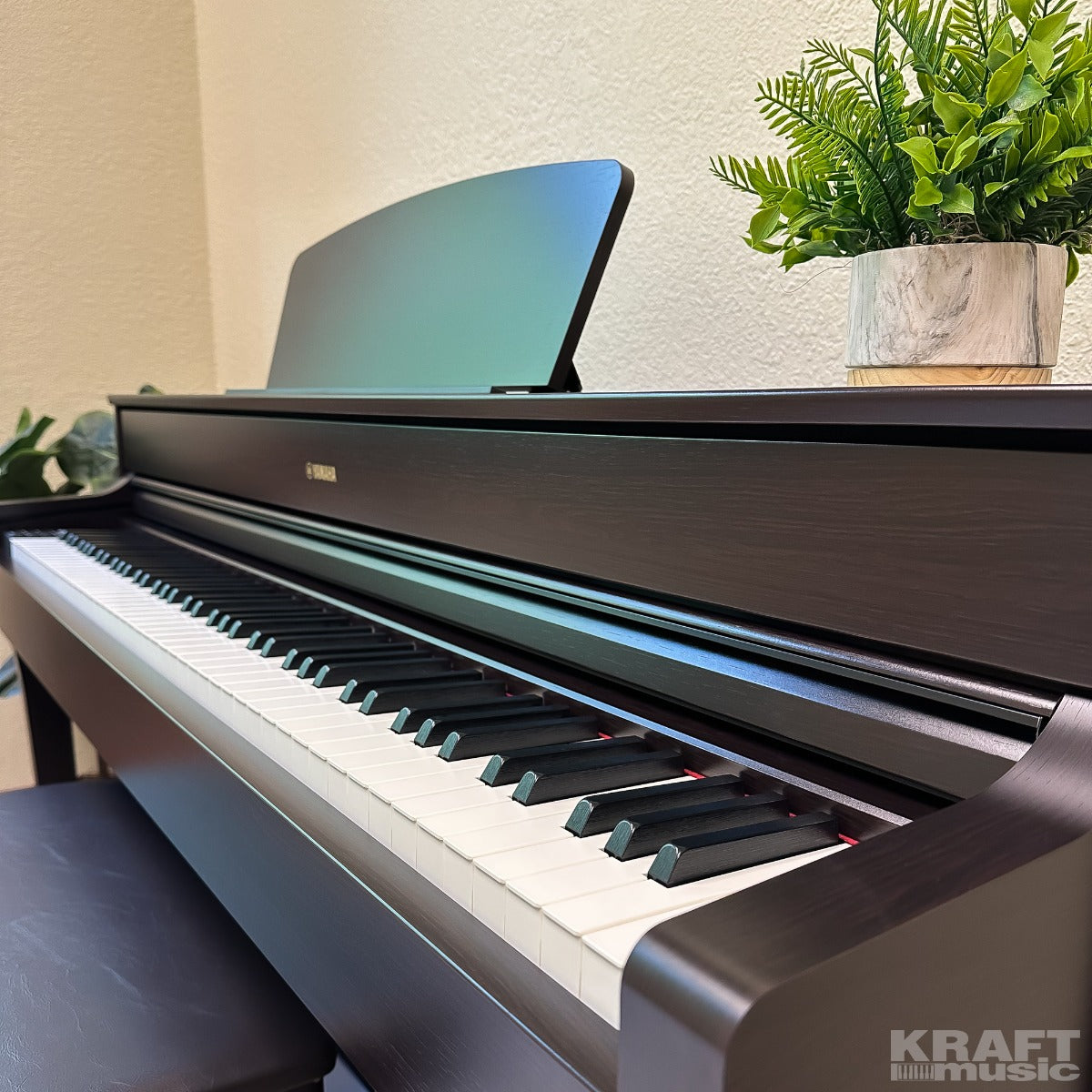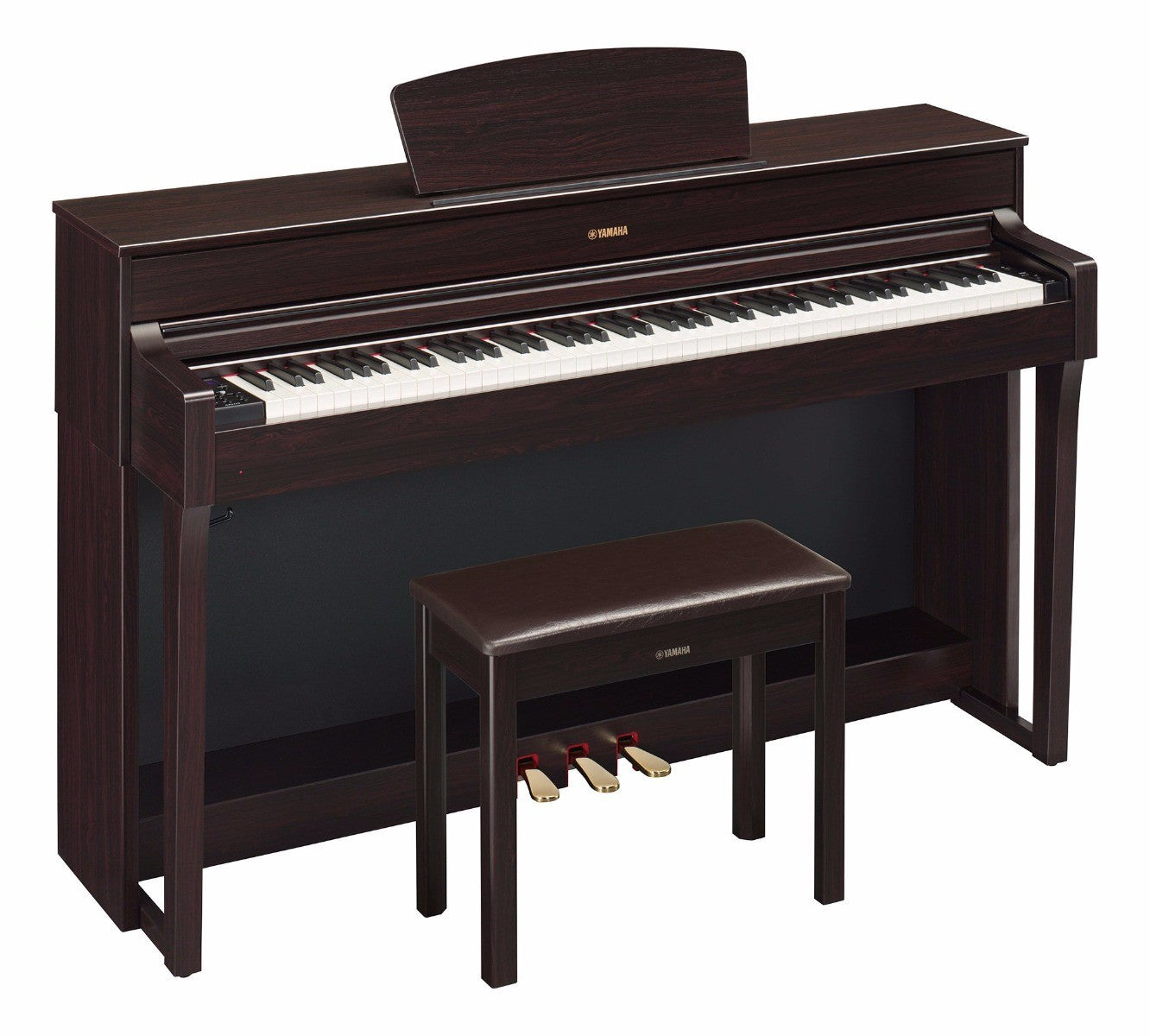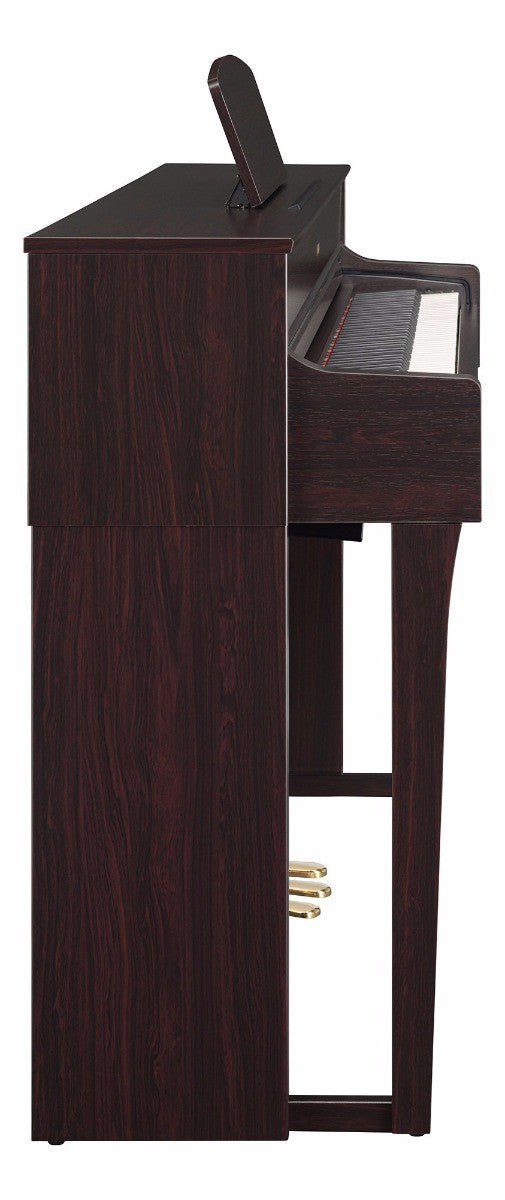 Yamaha Arius YDP-184 Digital Piano - Rosewood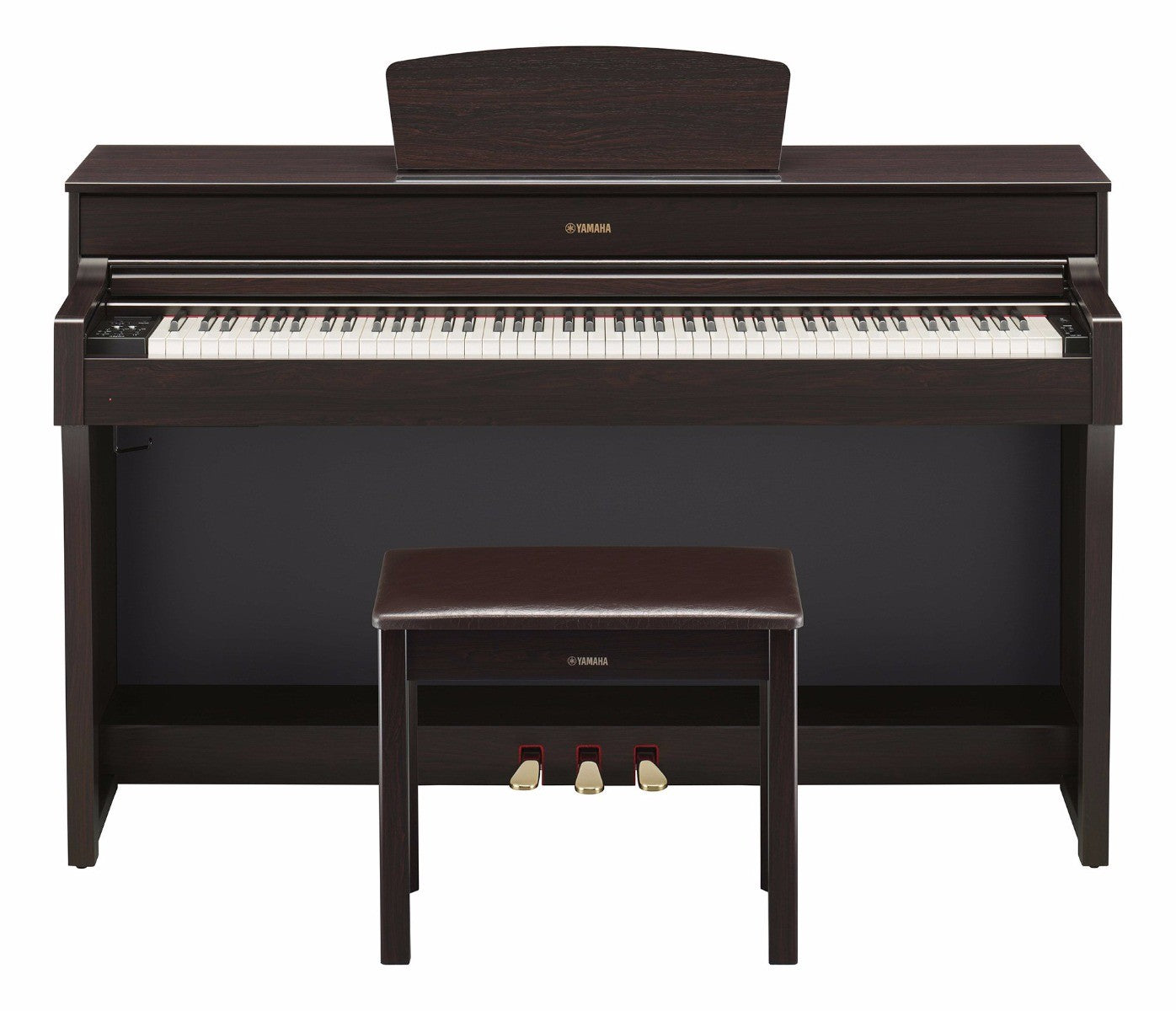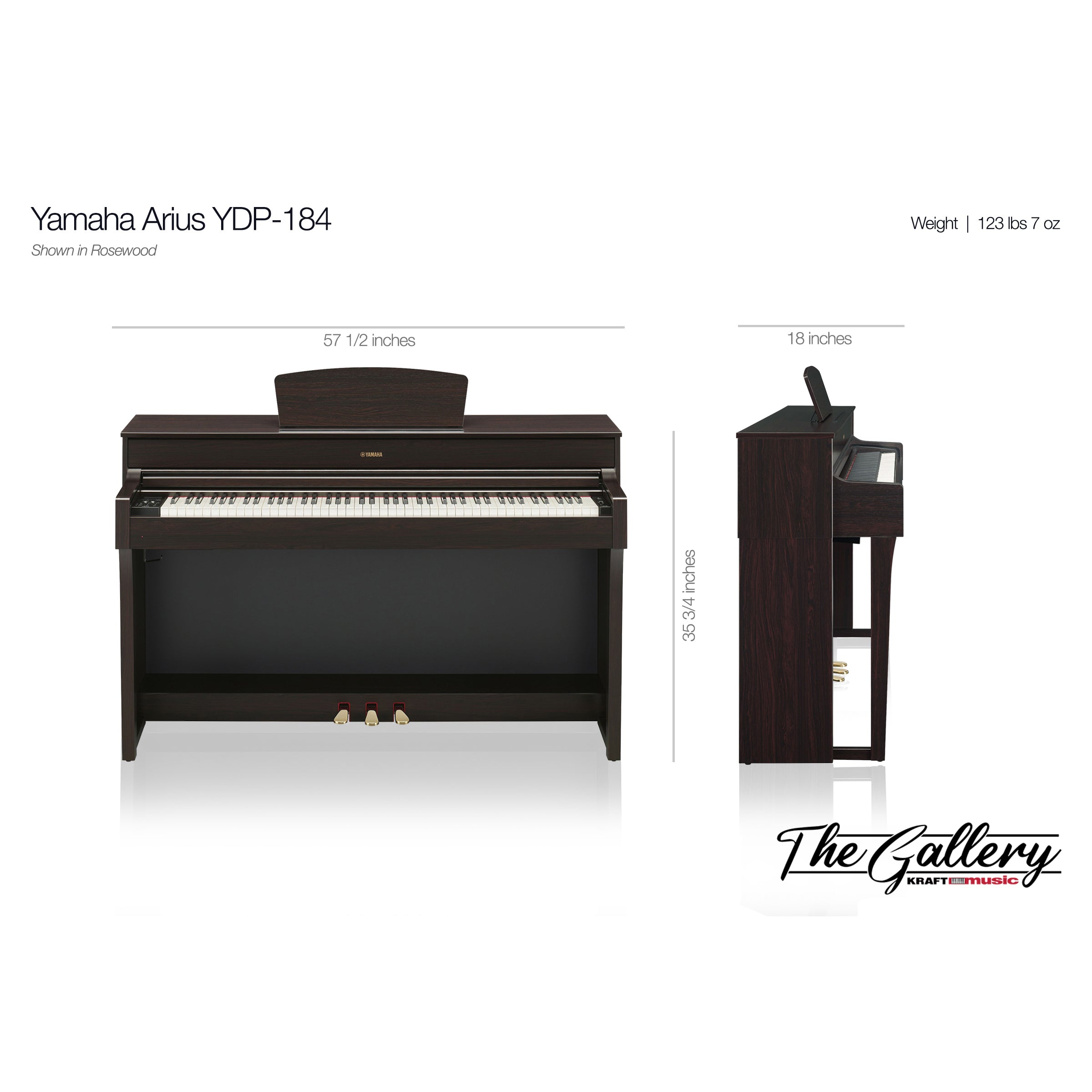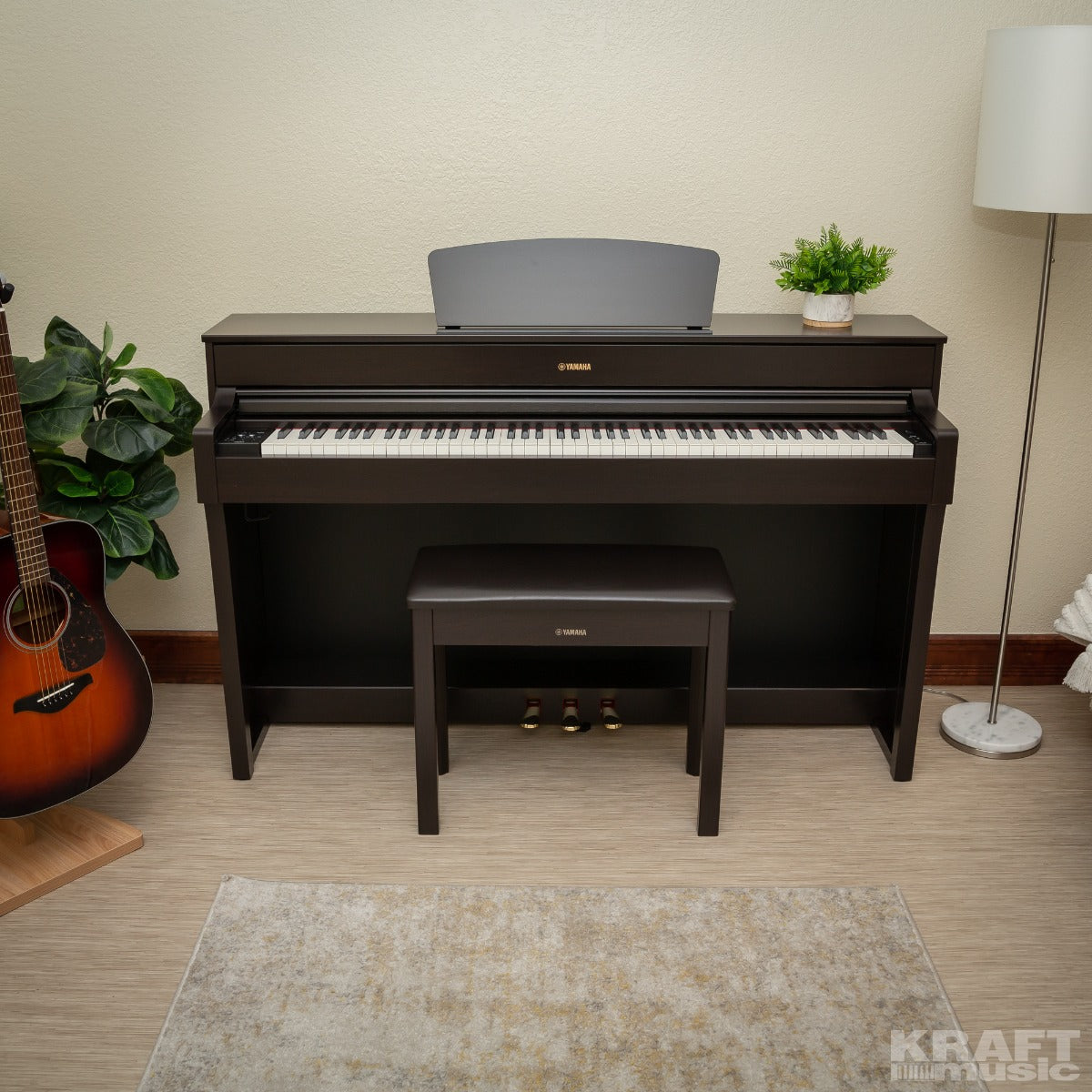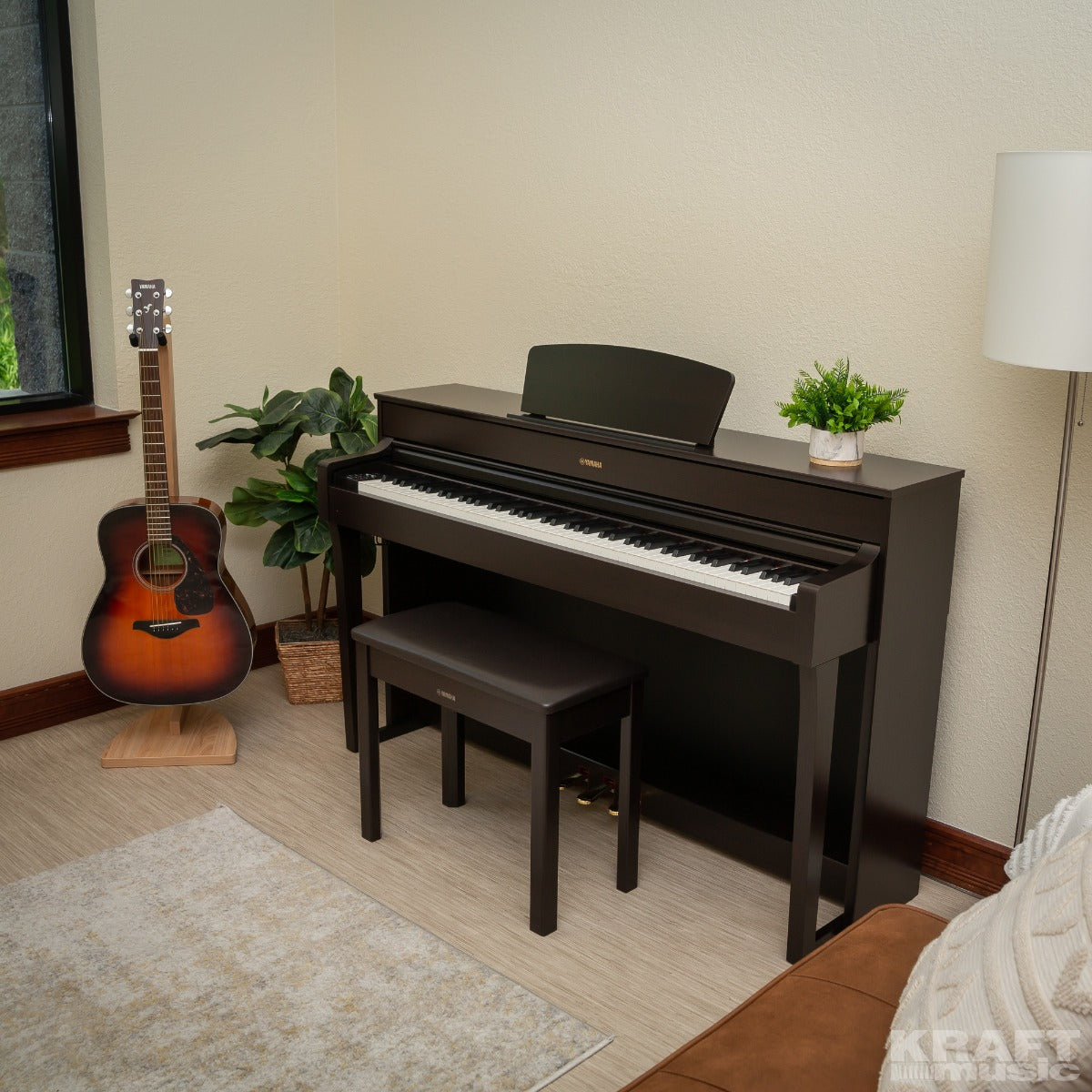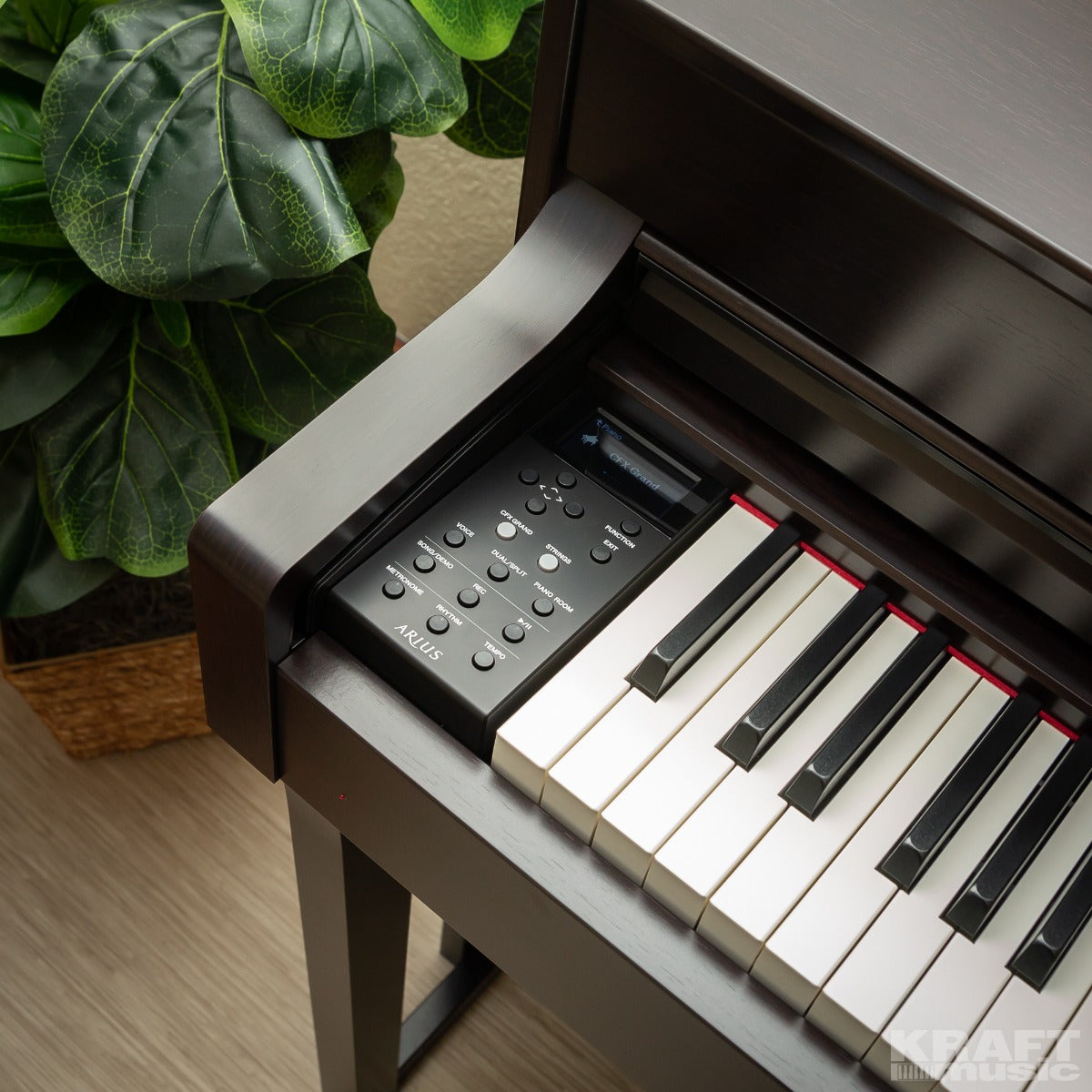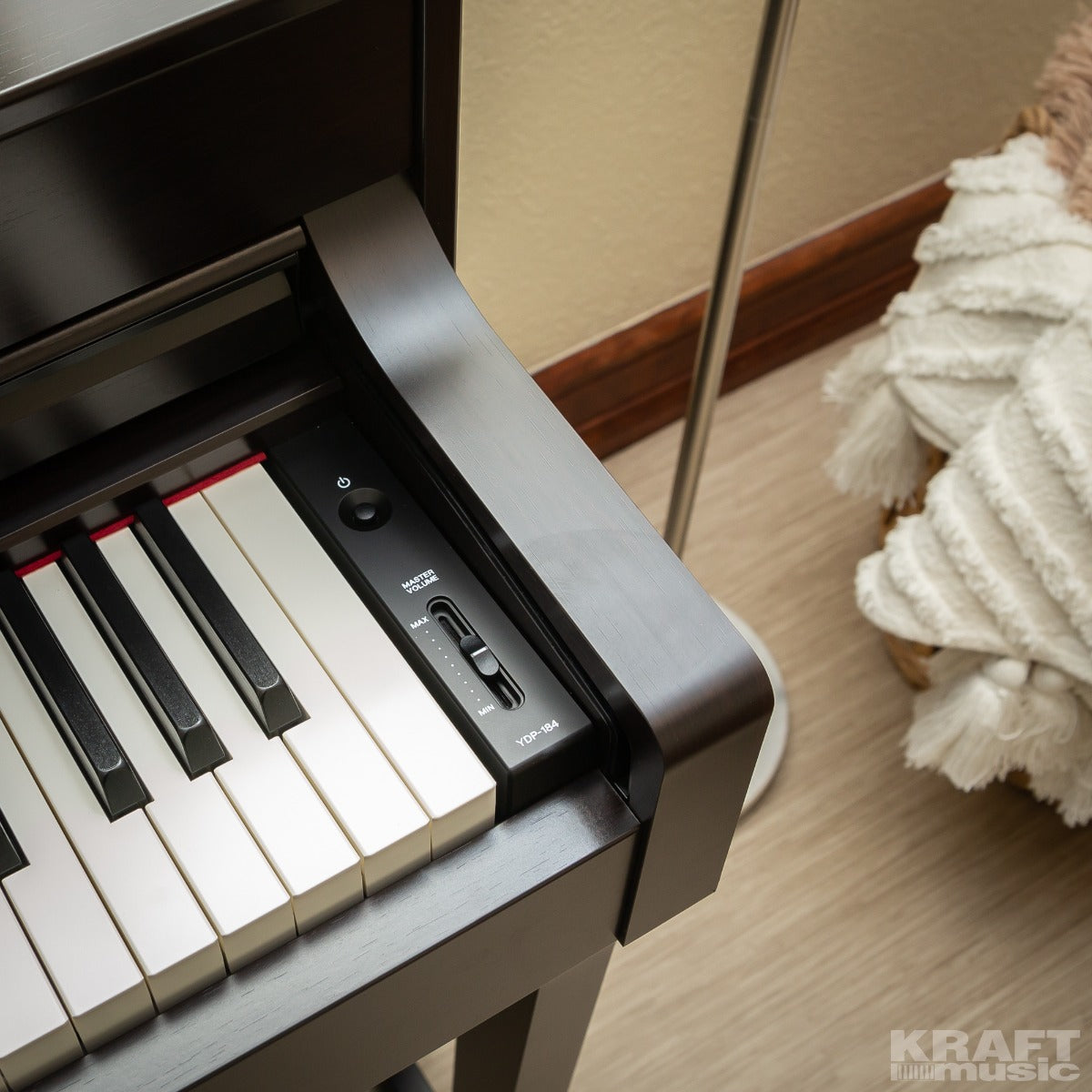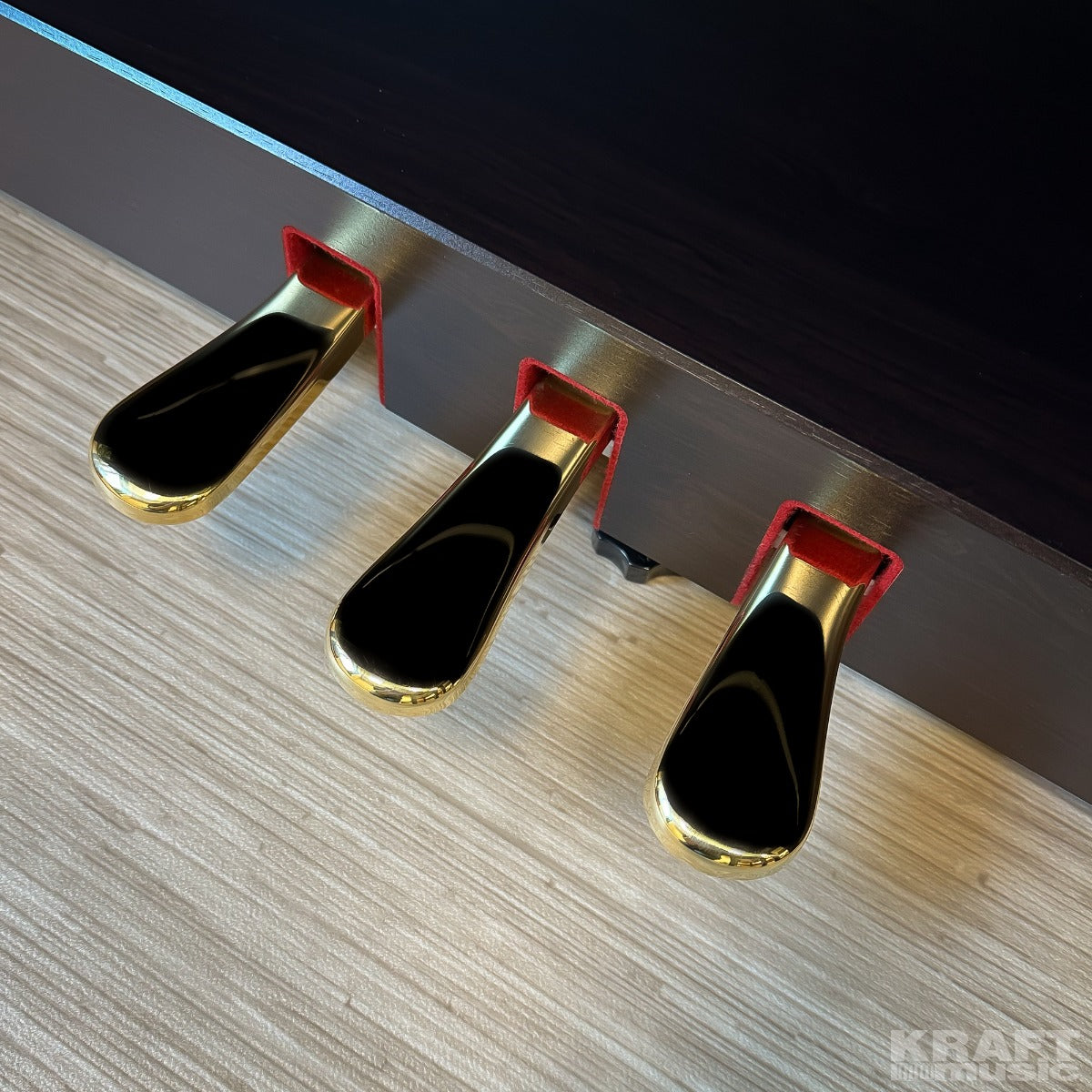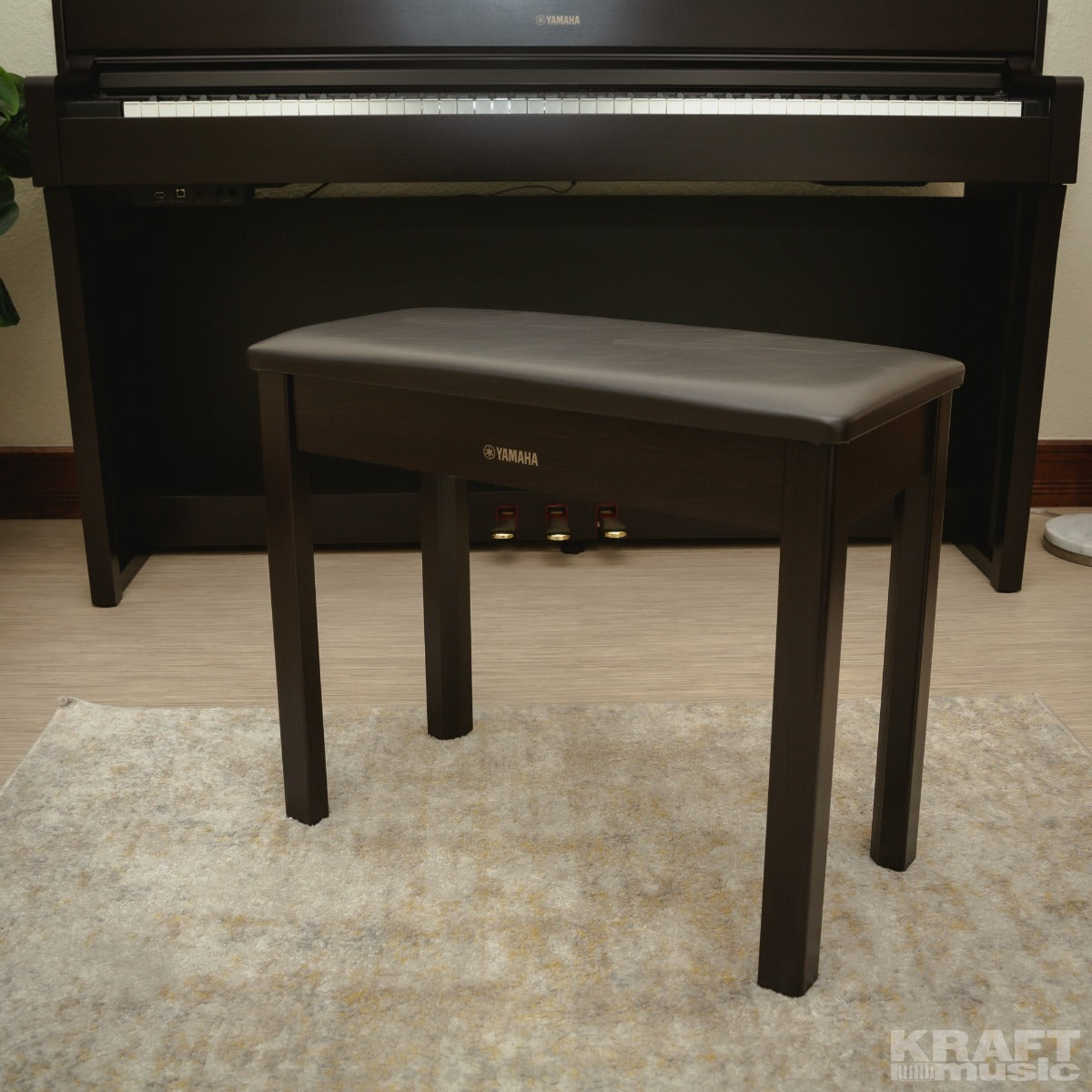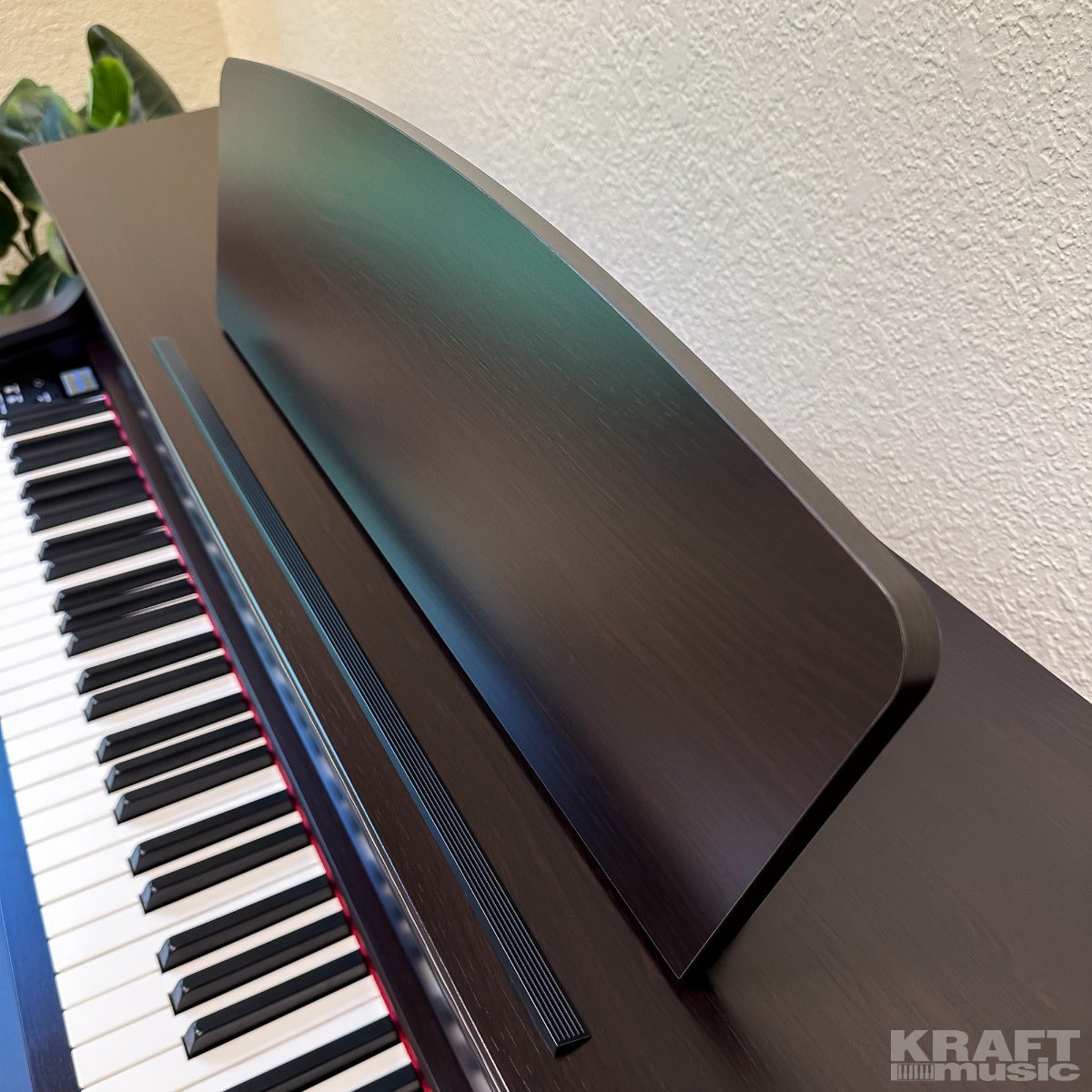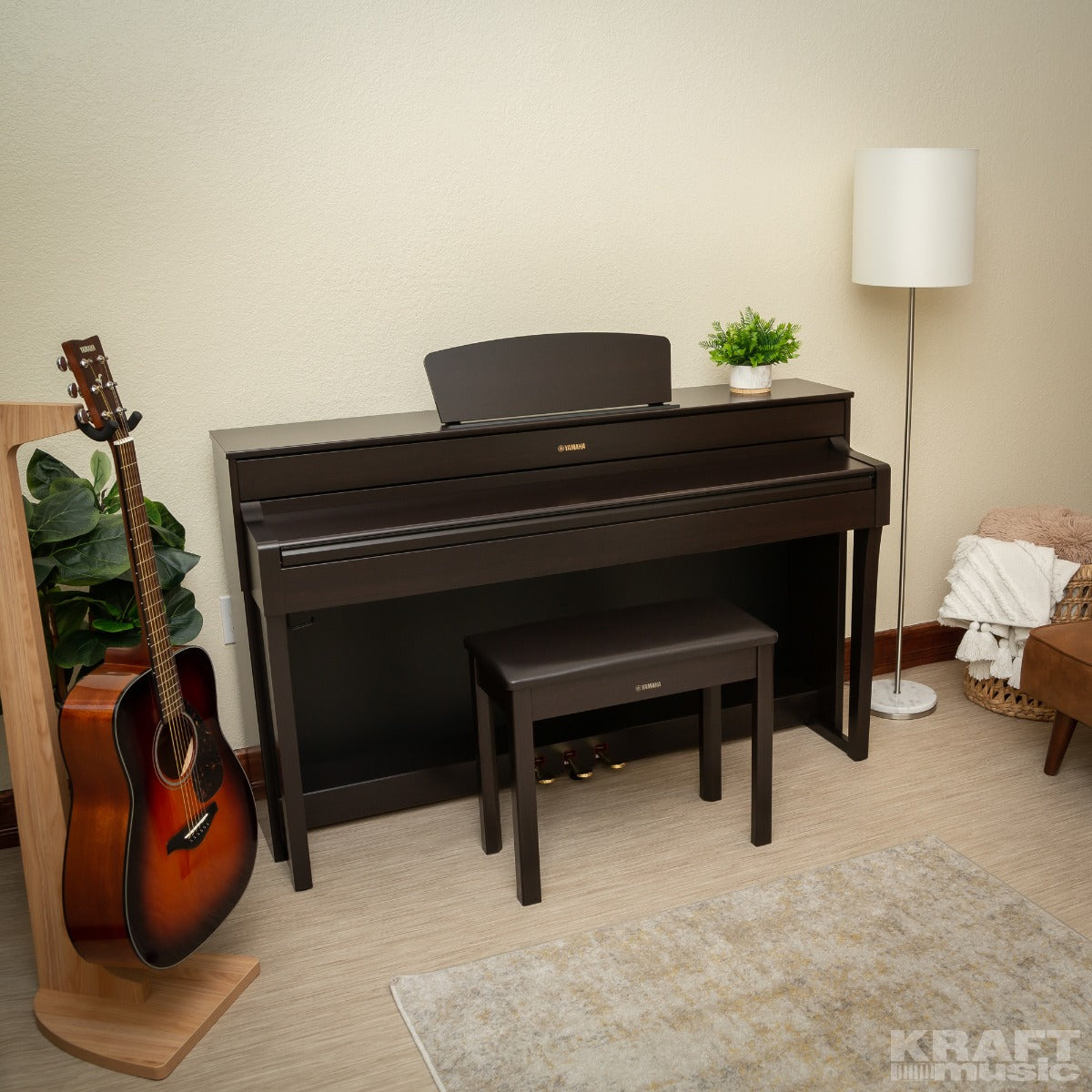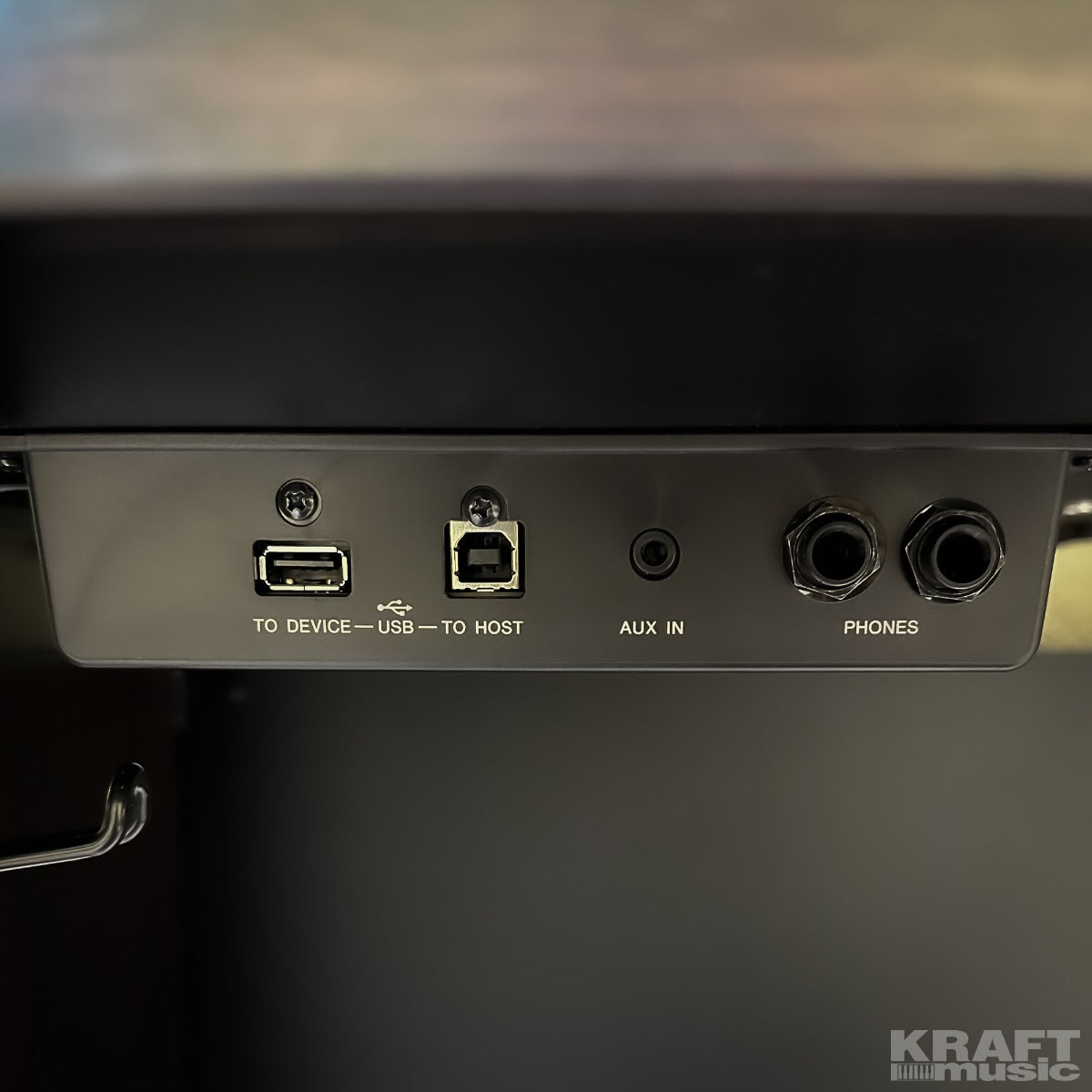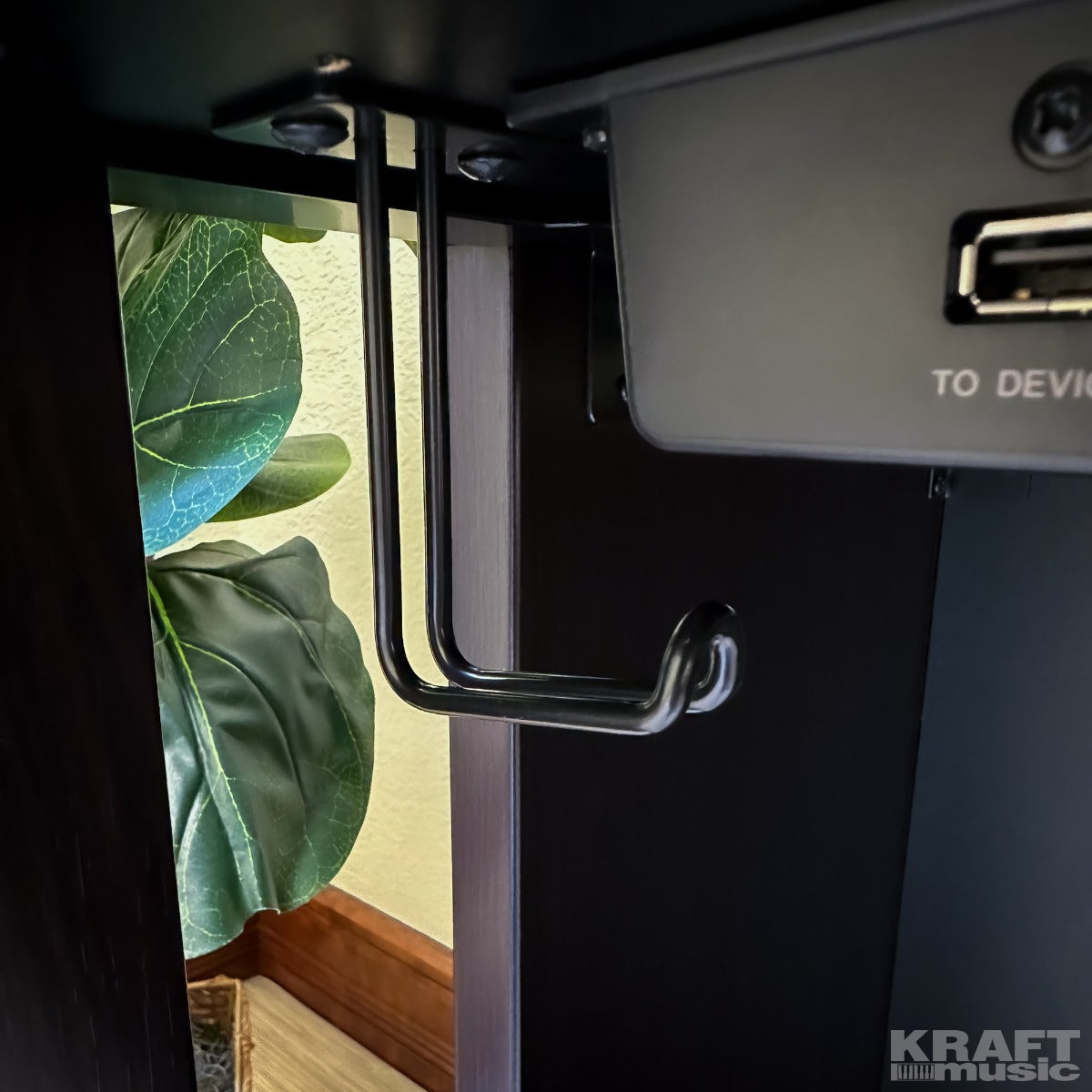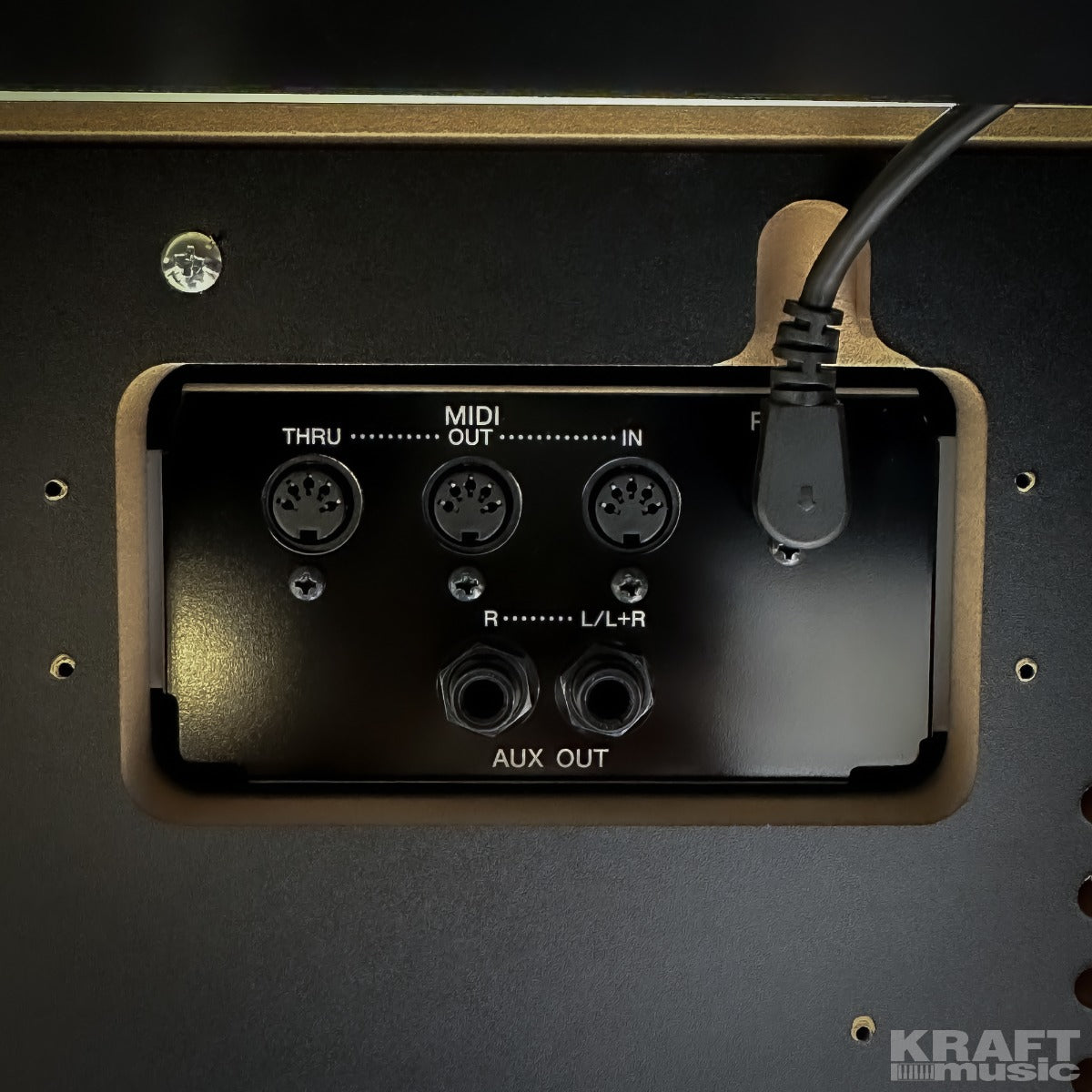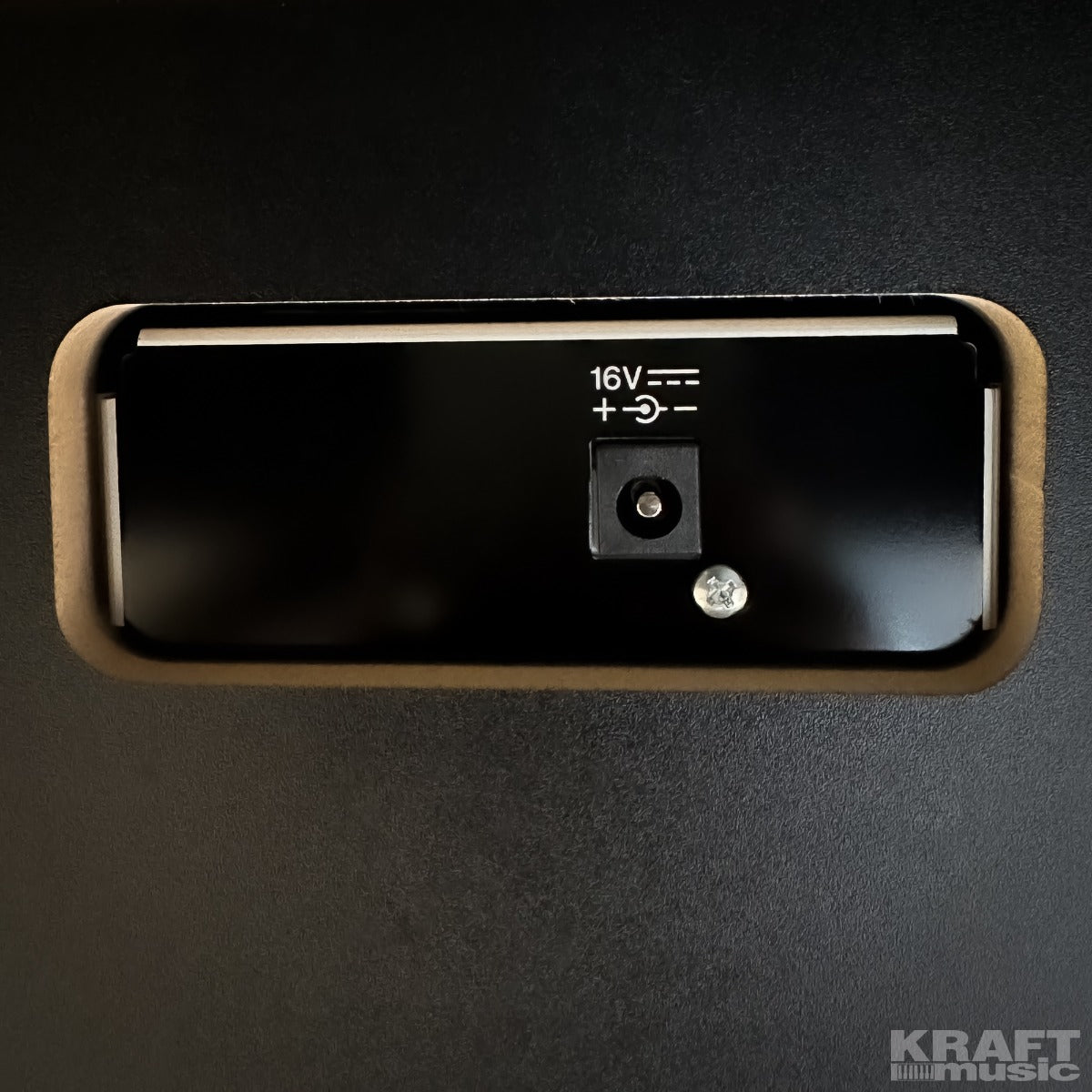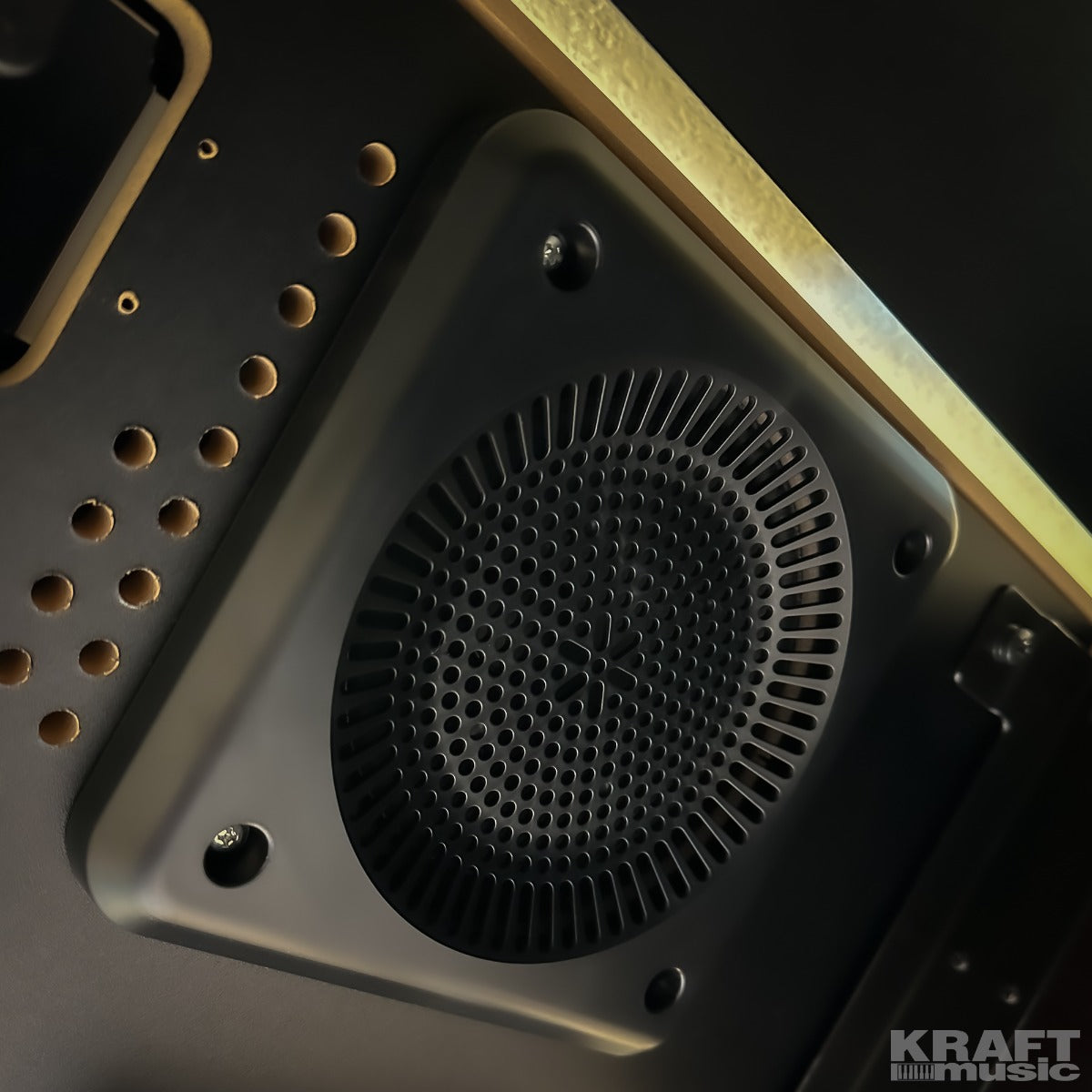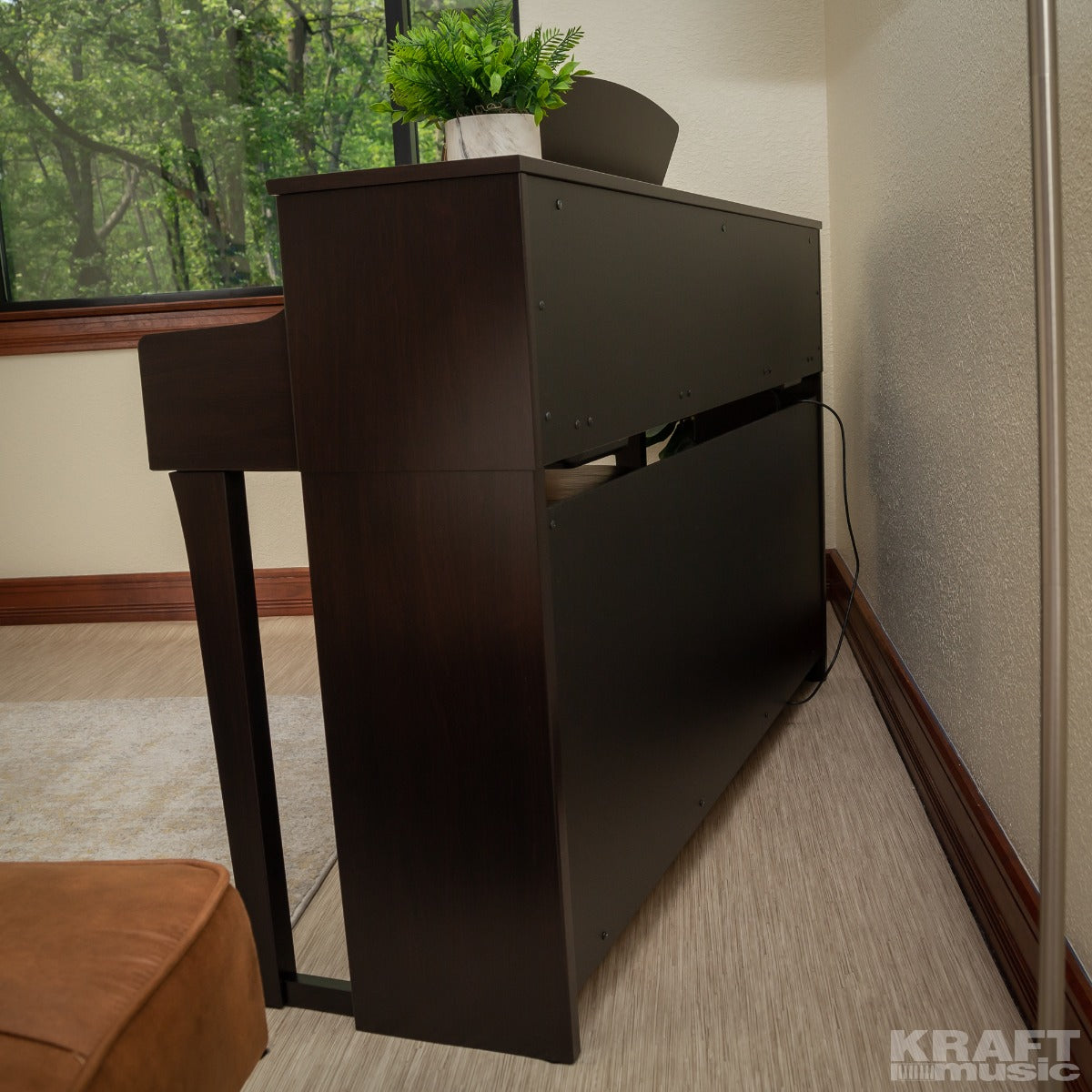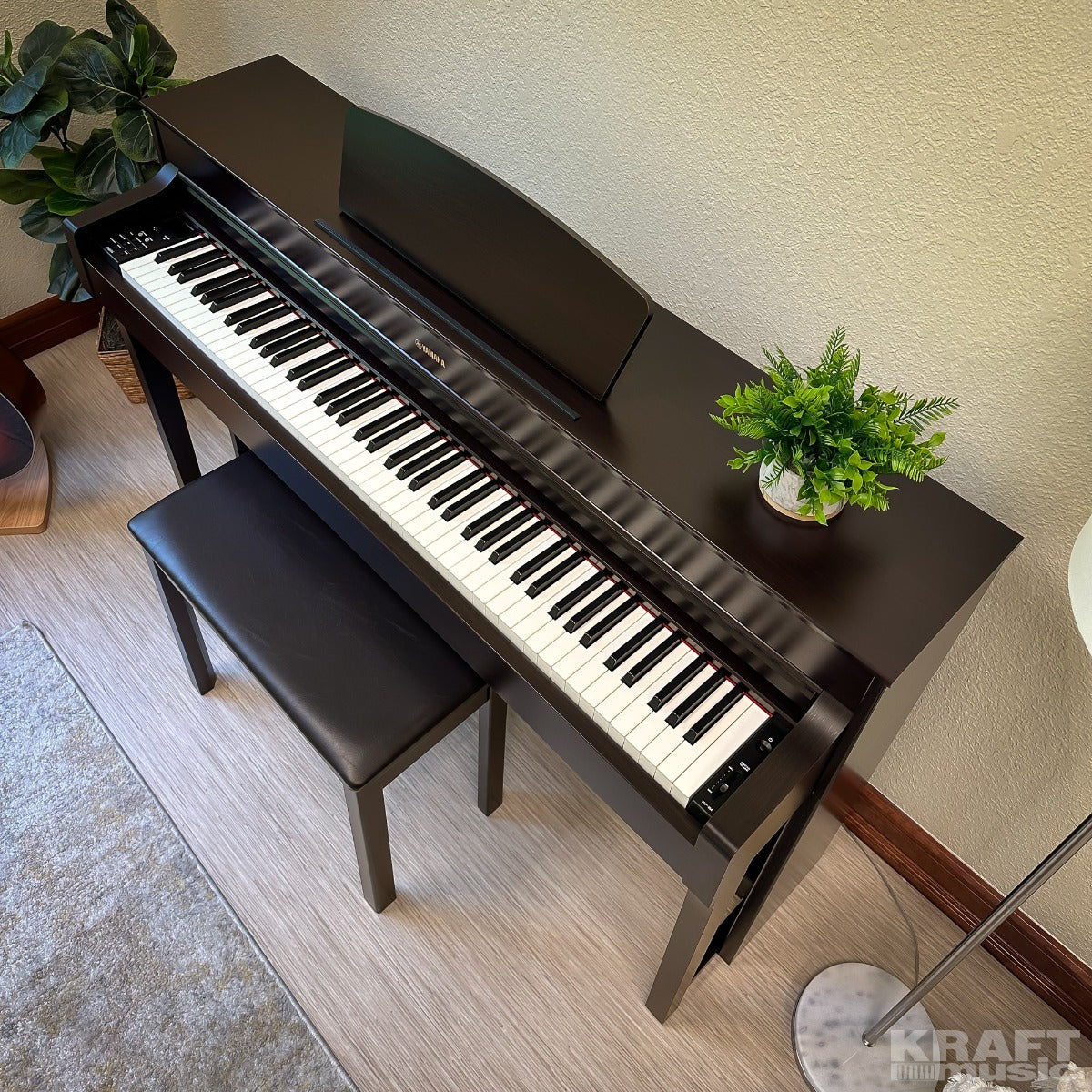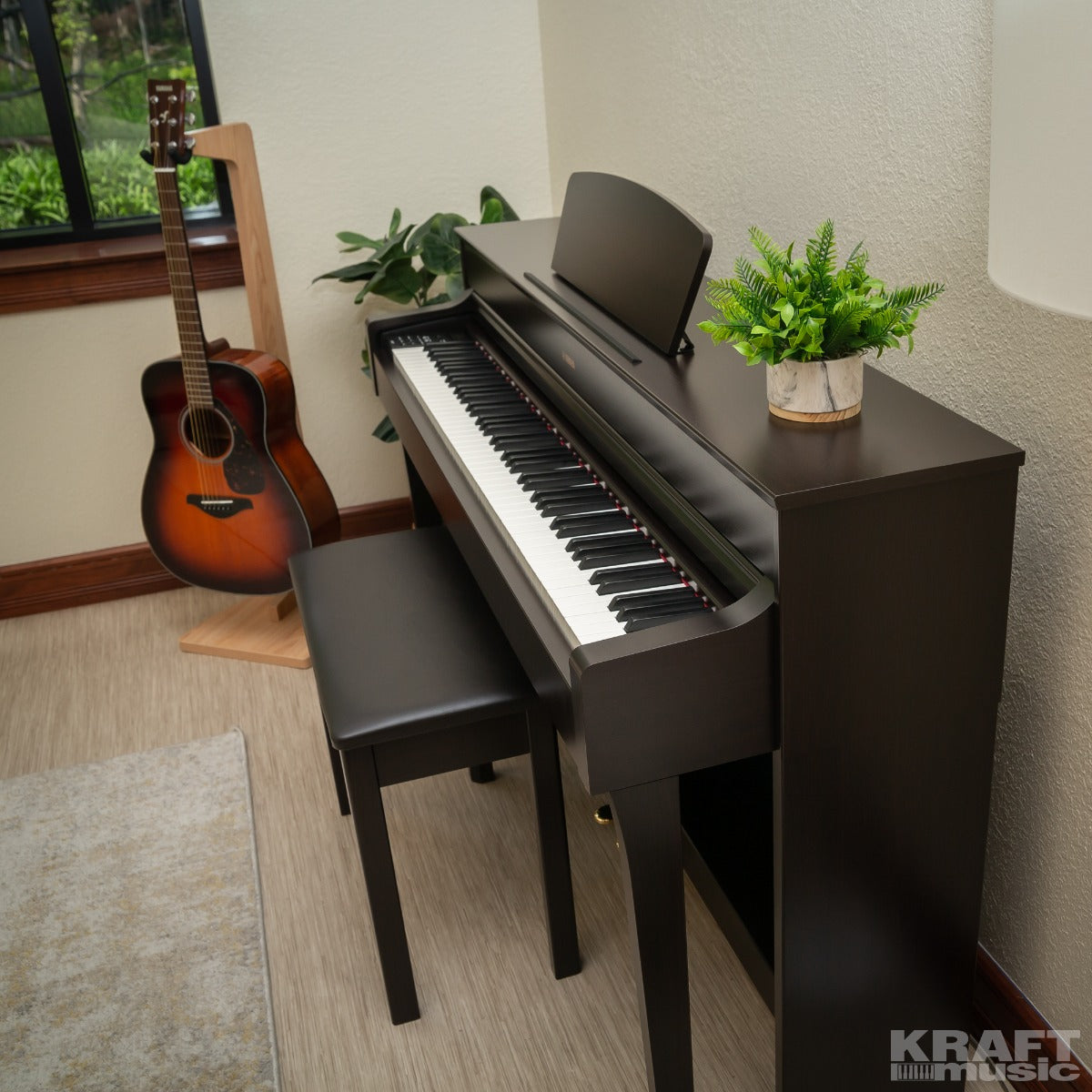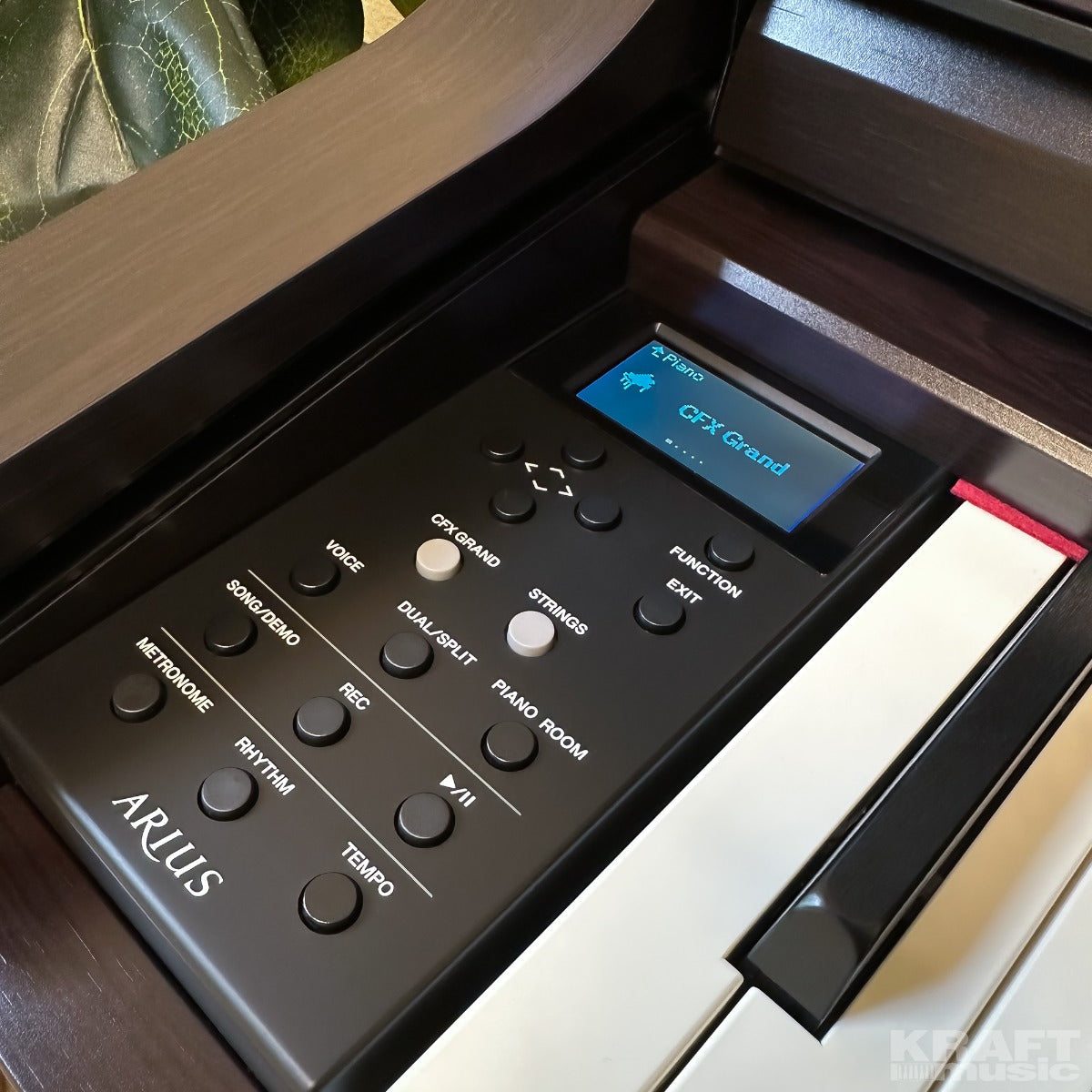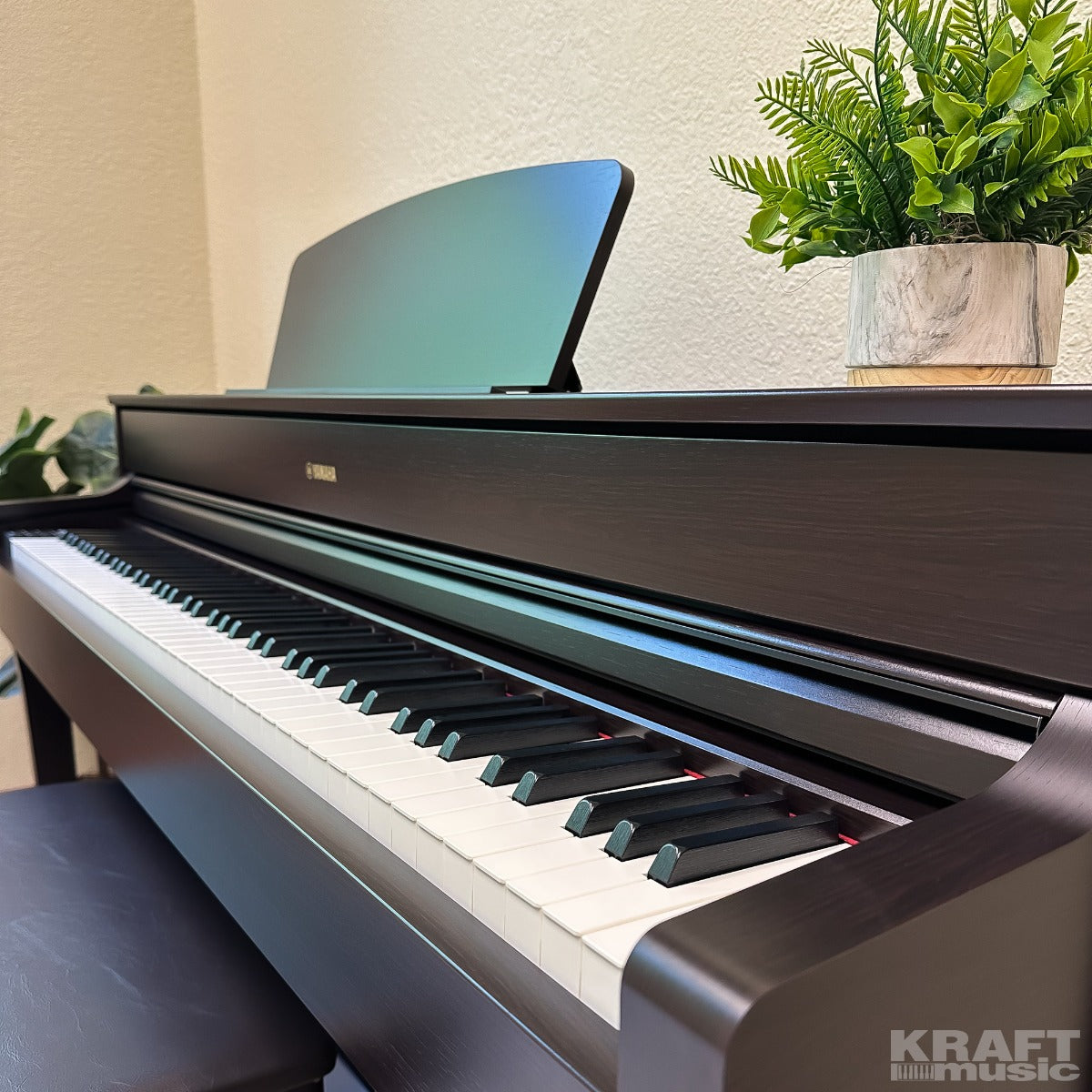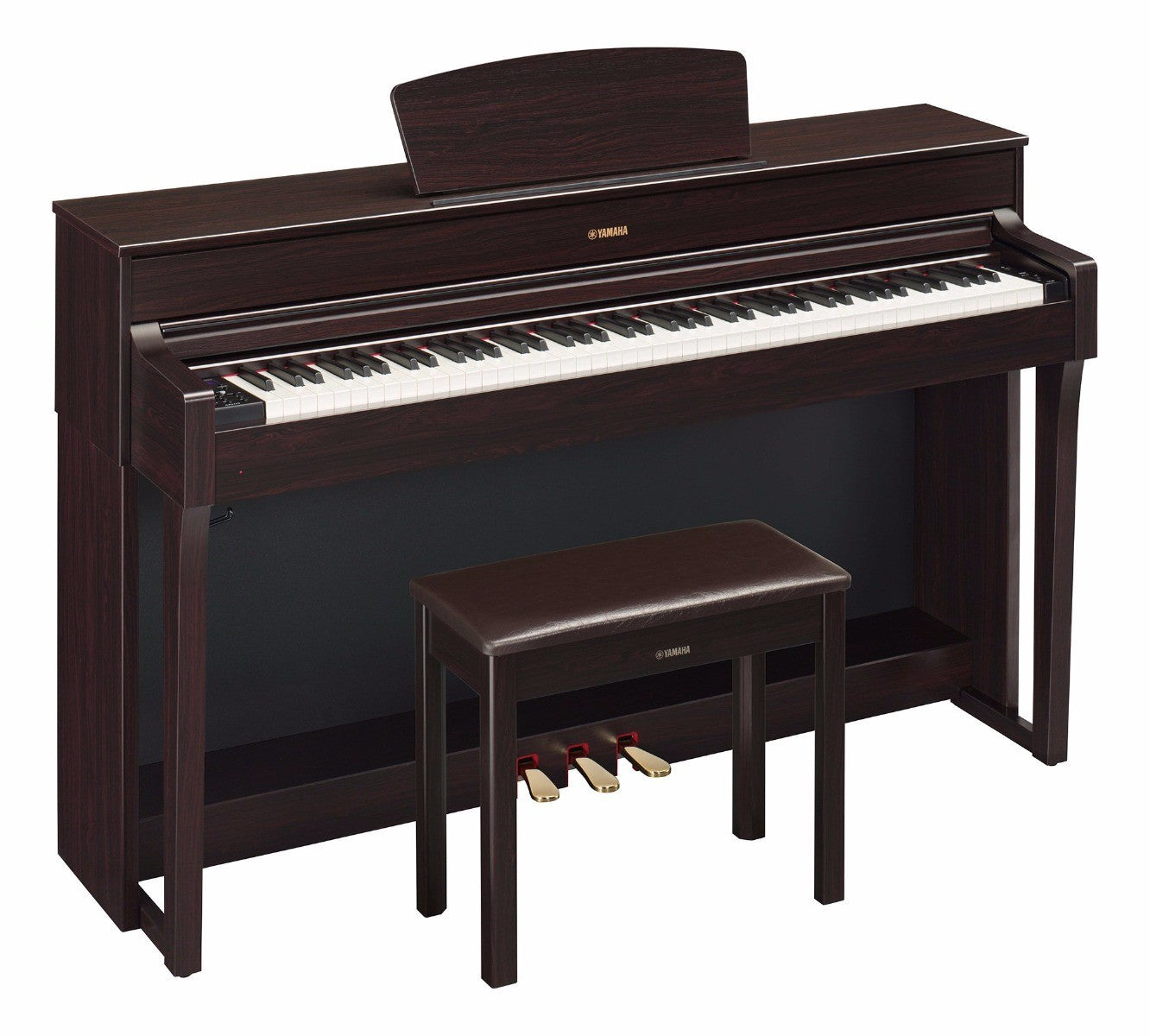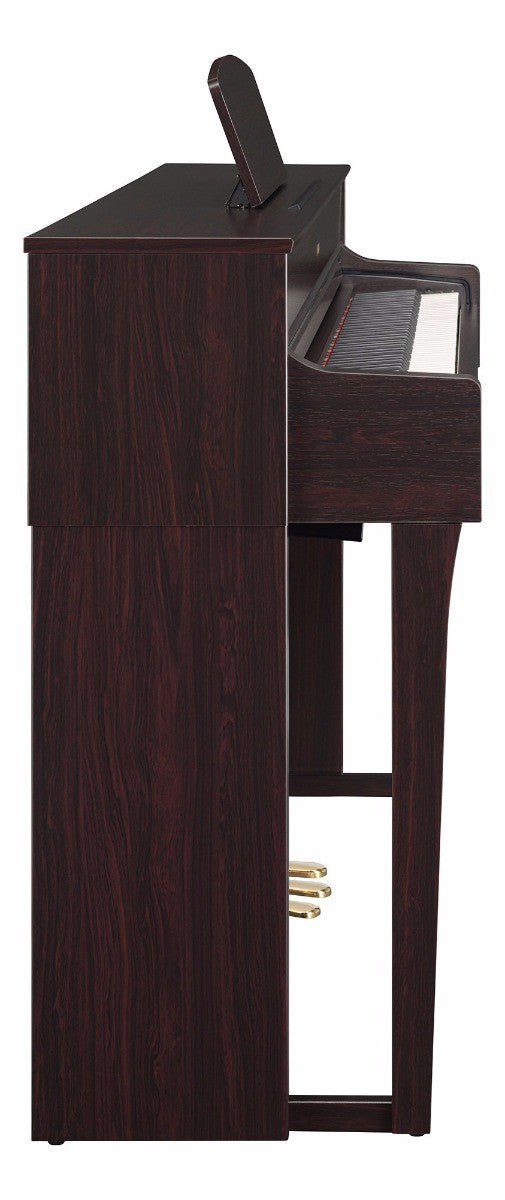 Yamaha Arius YDP-184 Digital Piano - Rosewood
Introducing the Yamaha Arius YDP-184…
The Arius YDP-184 features a piano Voice created with samples of the Yamaha CFX flagship concert grand piano, as well as the incredibly realistic keyboard feel that recreates the sensation of playing an acoustic instrument. By using a similar hammer mechanism (with no springs) as is found in a grand piano, the GH3 keyboard action reproduces the touch of an acoustic instrument, from the heavier feel in the lower register to the lighter touch in the upper octaves. It also features a three-sensor configuration which accurately senses and interprets the behavior of the keyboard to create a response and feel very much like that of a grand piano. Moreover, the VRM function simulates the luscious resonance effect on acoustic pianos—where the sound of one string causes sympathetic vibration in other strings and the soundboard. You can customize the piano sound (in a special "Piano Room" setting group) by adjusting various parameters such as string resonance, damper resonance and touch response.
CFX flagship concert grand piano sample
Improved VRM (Virtual Resonance Modeling)
Smooth Release
Key-Off samples
256-note polyphony
24 Voices
GH3 (Graded Hammer 3) keyboard with synthetic ebony and ivory keytops
128 x 64 full dot LCD
Dual/Split/Duo
20 rhythms
16-track MIDI recording
USB TO HOST and USB TO DEVICE
Dual headphone jacks
30 W x 2 amplifiers
16 cm x 2 speaker system
Acoustic Optimizer
Intelligent Acoustic Control (IAC)
Stereophonic Optimizer
Compatible with Smart Pianist app
YDP-184 dimensions and weight
Please refer to this diagram to help visualize how this piano might fit in your room of choice. The weight listed is based on the finished, assembled instrument, and is measured in pounds. The height, width and depth dimensions are measured in inches.
Color Swatches - Rosewood
Please note that the color may vary depending upon your screen settings or due to the device that you are viewing. These photos are designed to give you an idea of the rich finish of the piano.
Features Overview
Smart Pianist for the YDP-184
Have you ever tried to figure out what the chords are to your favorite songs? The Smart Pianist app is here to help! Smart Pianist helps you practice and perform your music by analyzing the songs stored in your music library and then displaying the chord symbols for you to play. The app also allows you to control the functions included in your Yamaha digital piano with your iOS device for intuitive and easy operation (requires Apple Lightning to USB Camera Adapter and USB cable or Yamaha UD-WL01 Wi-Fi adapter).
Piano sound quality only possible from Yamaha
Yamaha's flagship 9' concert grand piano, the CFX, offers sparkling highs and a powerful resonant bass with a sound that projects to the furthest reaches of any concert hall. The CFX was played by the winner of the prestigious International Chopin Competition in 2010, and has since gained recognition as one of the greatest concert grands of modern times.
VRM physical modeling
In a grand piano, sound resonates throughout the body of the instrument, producing a rich reverberation that envelops the listener in sound. This phenomena is reproduced perfectly in the Arius through enhanced Virtual Resonance Modeling (VRM). This technology allows for vivid, bright, richly-varied expression that reflects the limitless number of factors inherent in piano performance.
Superb playability and feel
Graded Hammer 3 (GH3) 88-key piano action with synthetic ebony and ivory keytops reproduces the touch of an acoustic piano, from the heavy feel in the lower register to a lighter touch in the upper octaves. It also features a three-sensor configuration, which accurately senses and interprets the behavior of the keyboard in order to provide a grand piano-style response and feel.
Pedaling provides an added level of realism
Half-damper pedal control creates more detailed nuance and subtlety when playing, similar to pedaling on a grand piano. This feature allows for continuously increasing lengths of sustained notes, from slight to full, as the sustain pedal is depressed.
Realistic Sustain
Stereo Sustain samples provide mellow reverberations when the player depresses the damper pedal. Similarly, Damper Resonance provides broad and deep resonance when the pedal is used. The result is more realistic sound, similar to that of an acoustic piano. It is possible to detect the subtle changes that occur when the players begins to press the pedal while striking a key.
Capture your performance
The MIDI recording function built into the instrument allows players to record performances*. Additionally, players can record up to 16 tracks for simultaneous playback, meaning that both hands can be recorded separately, or allowing them to overdub with different voices.
The Stereophonic Optimizer - a new kind of headphone experience
When using headphones, the Stereophonic Optimizer lets players enjoy the dispersed sound heard when sitting in front of an acoustic piano. With the Stereophonic Optimizer, Voices sampled from acoustic pianos appear to come from the body of the instrument. This provides a comfortable, natural experience that removes the drawbacks of performing with headphones.
Connect and interact with your instrument
A standard USB cable can be used to connect the instrument to a computer or mobile device, opening up a world of creativity, entertainment, and education. iOS devices can be connected to the instrument using the Yamaha UD-BT01, or the Lightning-USB Camera Adaptor.
SKU
YAM-YDP184R
Vendor
Yamaha
Built In Speakers
Yes
Connectivity
USB and MIDI
Included From Manufacturer
Furniture Stand with Pedal Board
Piano Bench
Power Supply
Keys Weighted
Hammer Weighted
Key Cover
Yes
Number of Keys
88
Mpn
YDP184R
Piano Cabinet Style
Console
Accompaniments
No
Duet Mode
Yes
Finish
Rosewood
Half-Damper Support
Yes
Audio Inputs
1/8" Stereo Aux
Audio Outputs
1/4" Stereo Out (L+R)
2 x 1/4" Headphones
Key Action
GH3 (Graded Hammer 3)
Layer Feature
Yes
Metronome
Yes
Pedals
3
Product Weight
123 lbs 7 oz
Rhythm Patterns
20
Song Recorder
MIDI
Number of Songs
250
Number of Sounds
24
Speaker Power
30 W x 2
Speaker Size
16 cm x 2
Split Feature
Yes
Storage Type
USB Flash Drive;Internal
Number of Tracks
16
Transpose Feature
Yes
Voices of Polyphony
256 (Max.)
Width
57 1/2"
Depth
18"
Height
35 3/4"
3-Year Yamaha Limited Warranty
Yamaha Arius and P-series pianos are covered by a three (3) year limited warranty. Yamaha products are designed and manufactured to provide a high level of defect-free performance. Yamaha Corporation of America ('Yamaha') is proud of the experience and craftsmanship that goes into each and every Yamaha product. Yamaha sells its products through a network of reputable, authorized dealers and is pleased to offer you, the Original Owner, the following Limited Warranty, which applies only to products that have been (1) directly purchased from Yamaha's authorized dealers in the fifty states of the USA (the 'Warranted Area') and (2) used exclusively in the Warranted Area. This warranty covers Arius and P-series Digital Pianos against defects in materials or workmanship for three (3) years. More details can be found on the Yamaha Corporation of America web site.
This oversize item ships via our Freight Delivery Service.