Skip product carousel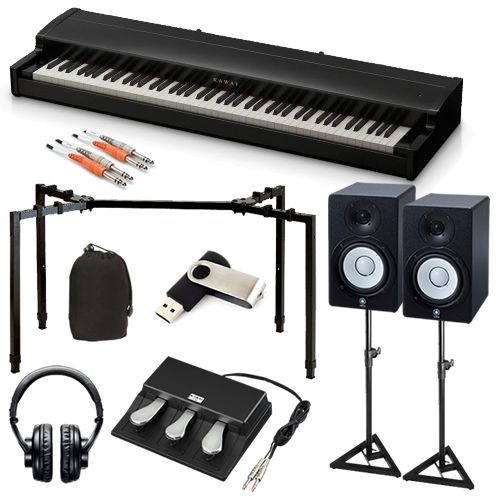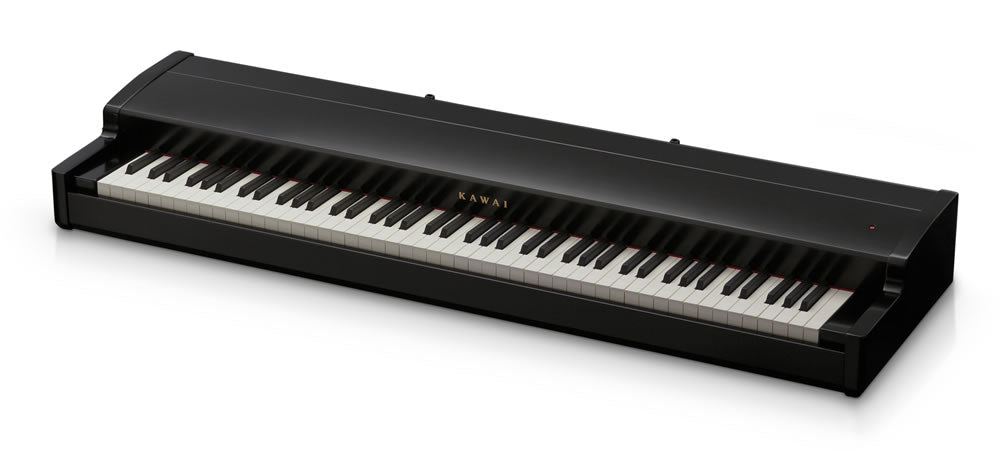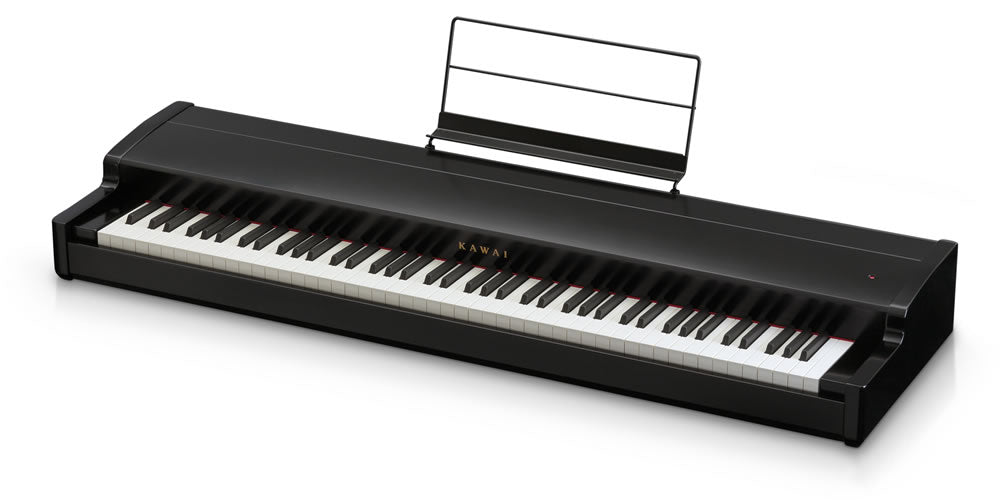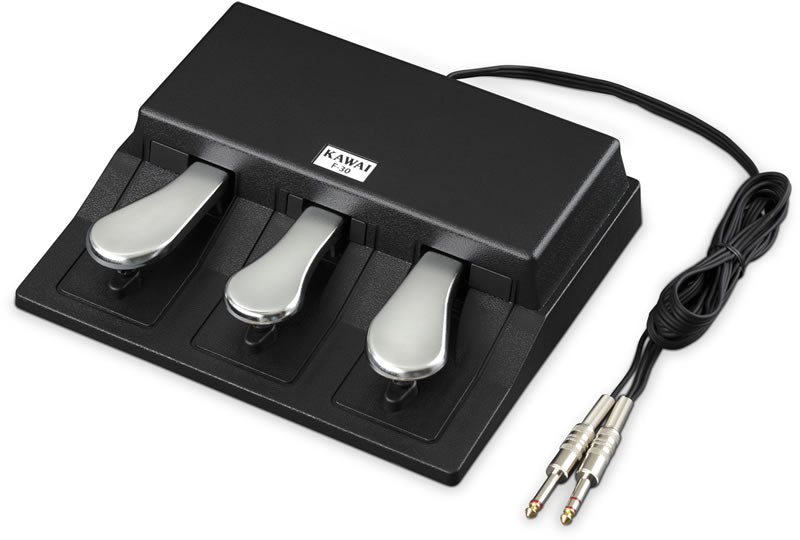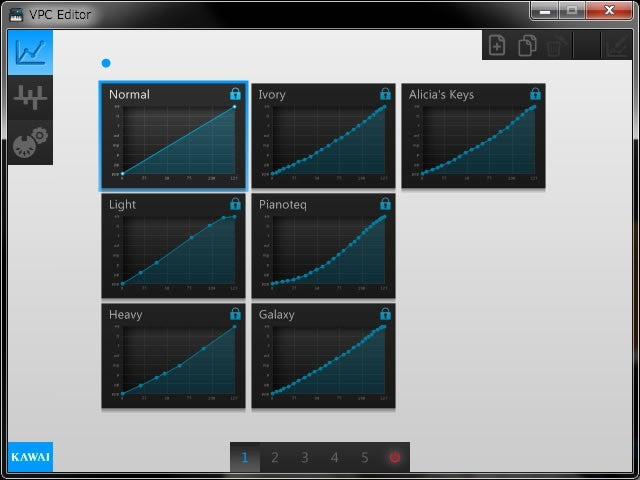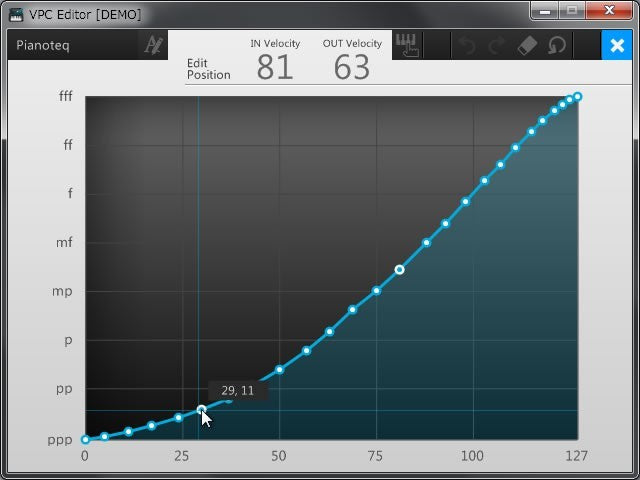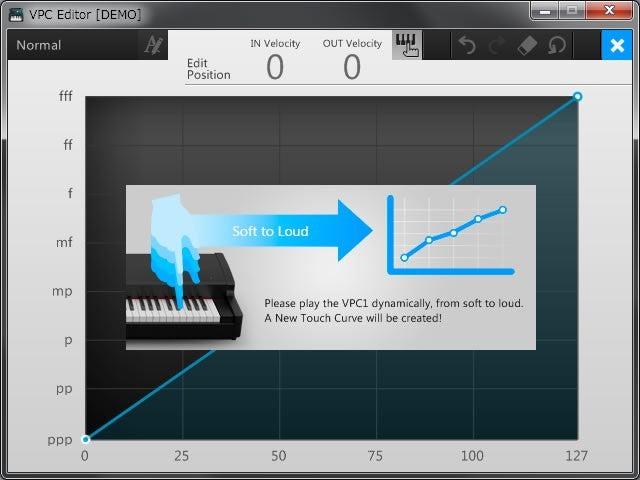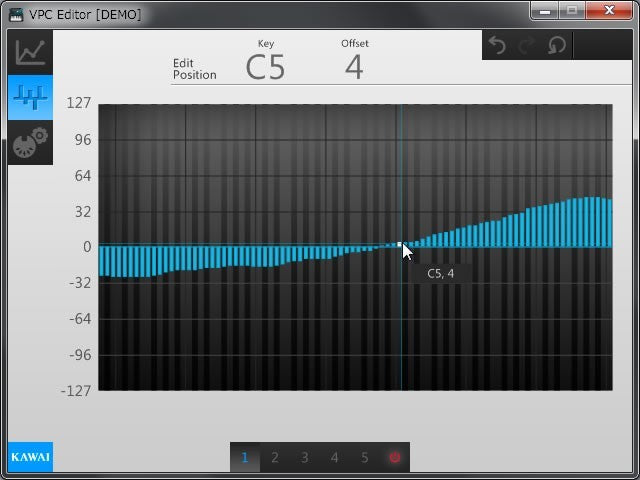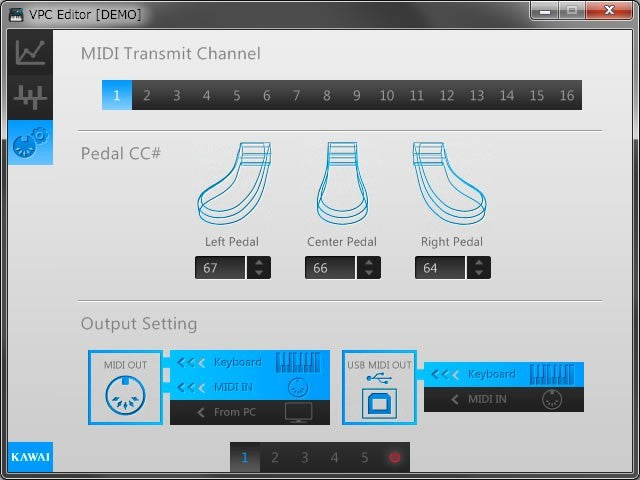 Kawai VPC1 Virtual Piano Controller COMPLETE STUDIO BUNDLE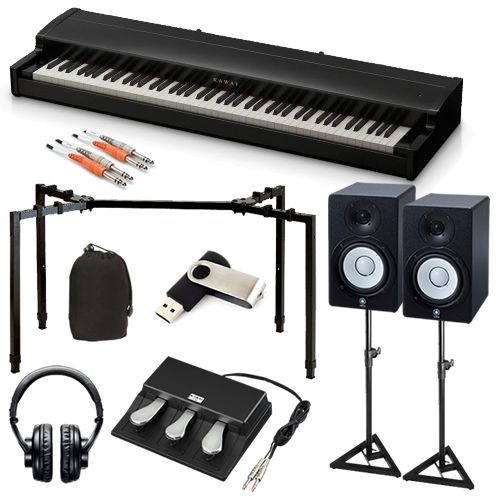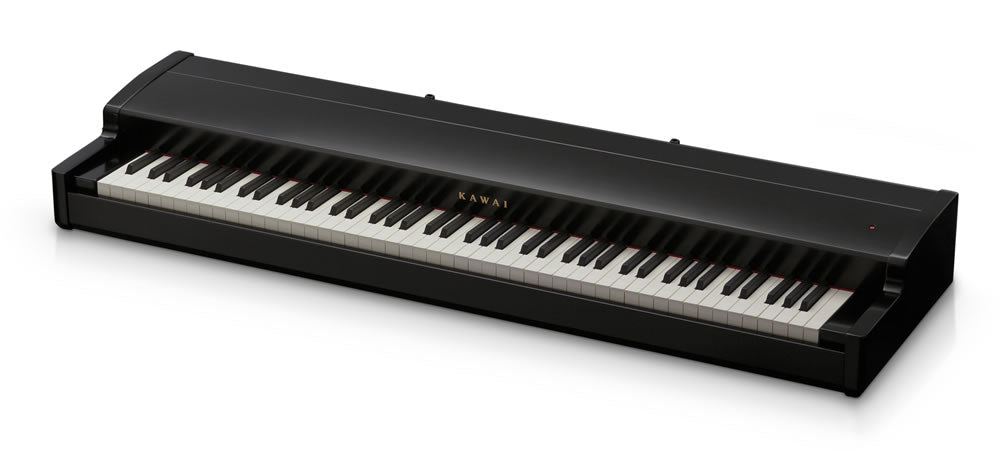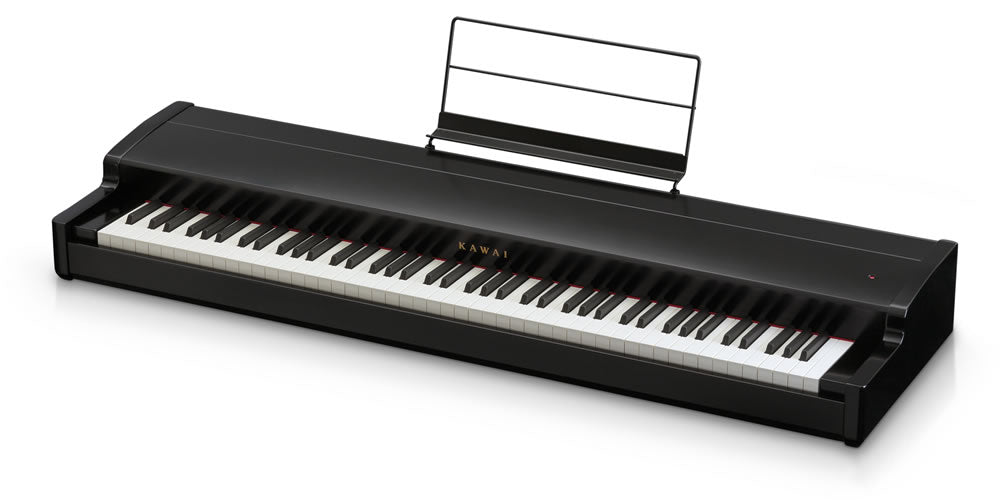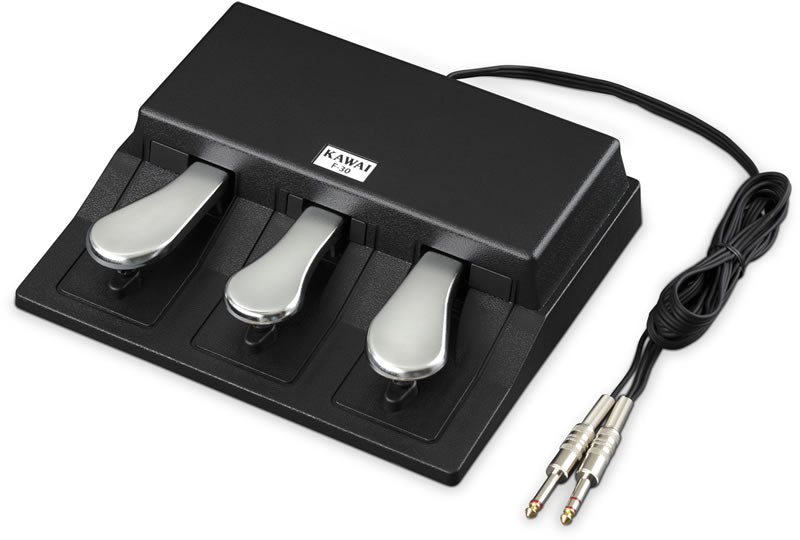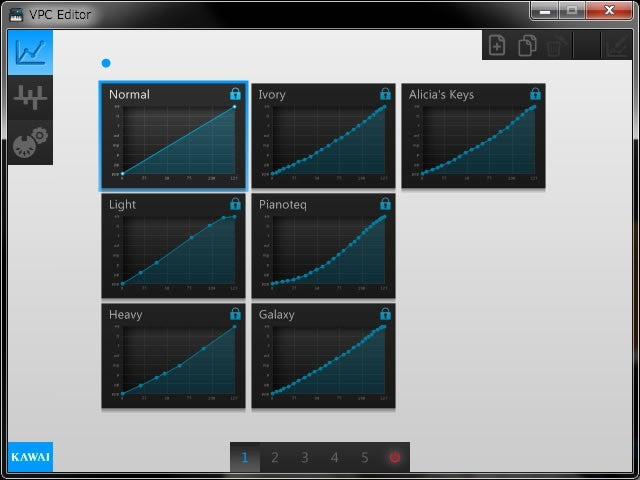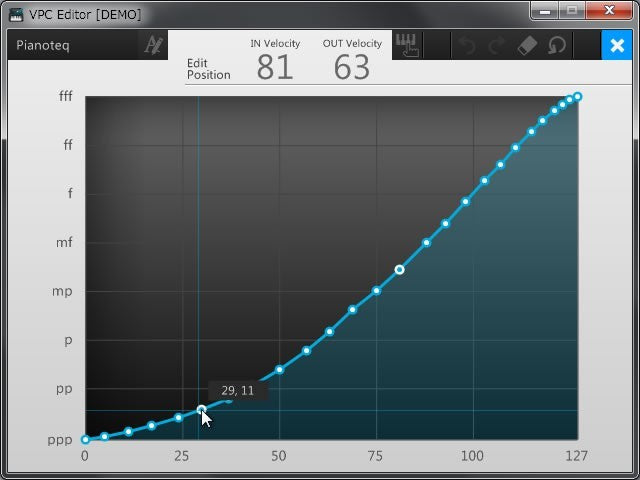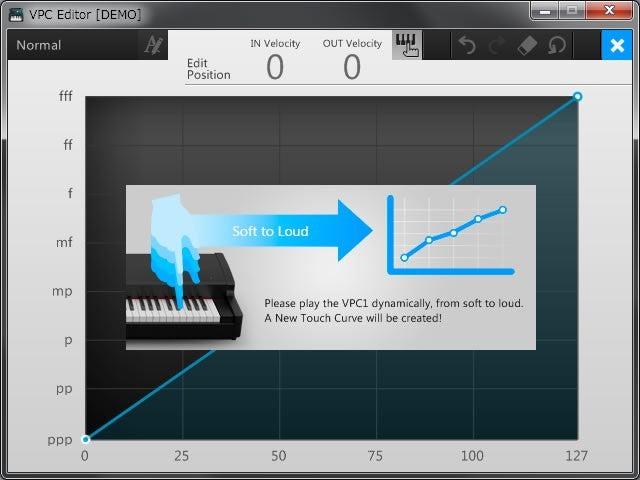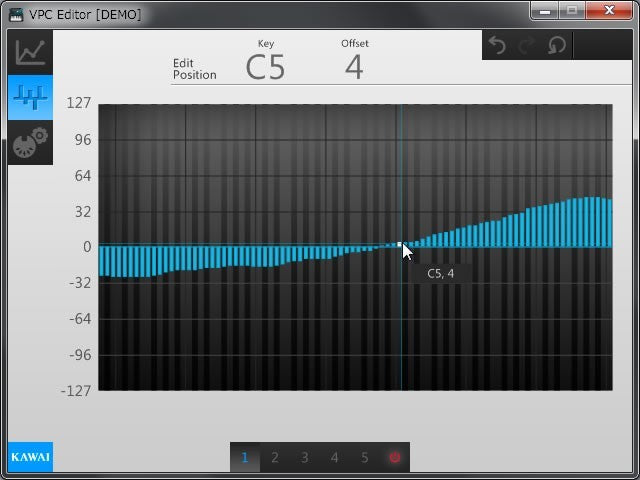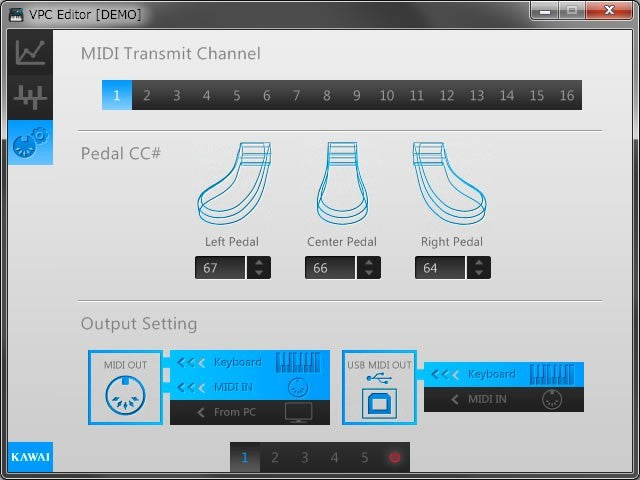 Kawai VPC1 Virtual Piano Controller COMPLETE STUDIO BUNDLE
8 items included
This Kraft Music Bundle Includes
$2,894.99
Regular price
$3,277.81
You Save $382.82
Click on a product to view more details.
Kawai proudly introduces the VPC1, featuring unparalleled keyboard action realism, impressive hardware/software flexibility, stunning piano-like design, and strong backing from the industry's leading developers. The VPC1 is a professional MIDI keyboard controller developed especially for use with virtual piano software. This unique product - the first of its kind from any musical instrument manufacturer - draws upon Kawai's 85 years of knowledge and experience crafting the world's finest acoustic and digital pianos, to deliver the ultimate virtual piano experience for the home, studio, and stage.
Ultra-realistic 'RM3 Grand II' wooden-key keyboard action
Triple-pedal accessory (included)
USB and standard MIDI IN/OUT connectivity
Built-in 'approved touch curve' settings for popular virtual piano packages
VPC Editor software - Windows and Mac OS X (10.8+)*
Attractive piano-like chassis design, detachable music rest
High quality aluminium, steel, and wood construction
At the heart of the VPC1 is Kawai's latest 'RM3 Grand II' wooden-key keyboard action, which combines realistic materials, motion, and mechanism to recreate the exceptional touch of the finest concert grand pianos.
*The officially supported requirements for the VPC Editor under Mac OS are OS X 10.8 (Mountain Lion) and newer. It is still possible to run the 'VPCEditor.app' application under the 64-bit variants of OS X 10.6 (Snow Leopard) and OS X 10.7 (Lion), however these platforms are not officially supported by Kawai.
All eighty-eight of the VPC1's keys are crafted from long pieces of wood, with finely textured ivory-like surfaces applied to absorb moisture and assist playing control. Aside from these authentic materials, the class-leading VPC1 keyboard action boasts a number of additional acoustic piano-like characteristics, such as naturally smooth 'seesaw' key movement, staggered balance pins for black and white keys, grade-weighted hammers, bass key counter-weights, and let-off simulation. The 'RM3 Grand II' keyboard action also boasts a new triple-sensor key detection system, improving repetition speed and responsiveness, and allowing a greater range of expressive control from staccato to legato playing.
Complementing the VPC1's ultra-realistic 'RM3 Grand II' keyboard action is the included F-30 triple pedal accessory. This sturdily-built unit recreates the functionality of the damper, sostenuto, and soft pedals of a grand piano, allowing discerning musicians to take full advantage of the unlooped sustain and stunning modelled resonances found in modern virtual piano packages.
The VPC1 connects to a Mac or PC using a single USB cable, drawing its power directly from the computer, and doing away with unnecessary power cables. Standard MIDI IN/OUT connectors are also provided, allowing the VPC1's outstanding keyboard action to control hardware MIDI devices such as sound modules, workstations, or microsynths. It is even possible to combine both USB and standard MIDI communication, controlling software and hardware instruments simultaneously from the same keyboard.
Most MIDI keyboard controllers require a degree of customisation in order to perform effectively with different virtual piano packages. This typically takes the form of manual 'touch curve' adjustments and a considerable amount of trial and error.
However the VPC1 has been developed to offer a seamless 'connection' between piano keyboard and software sound 'out of the box', with Kawai partnering with leading virtual piano developers to establish the 'Approved Touch Curve' program. Under this initiative, Kawai's experienced keyboard engineering team prepare custom touch curves that are optimised for the 'RM3 Grand II' keyboard action, then tested by the developers using their own VPC1 before receiving final approval. The VPC1 ships with 'Approved Touch Curves' for Ivory, Pianoteq, Galaxy, and Alicia's Keys packages. Virtual piano software developers are invited to join the 'Approved Touch Curve' program, and collaborate with Kawai to ensure that VPC1 owners can enjoy the most realistic, responsive playing experience with their latest package.
While the VPC1 is designed to offer an unrivalled 'out of the box' experience, Kawai also understands that many virtual pianists and software musicians enjoy customising every aspect of their setup. For these users, the VPC1 includes a dedicated software editor, providing greater control over touch curves, key velocity offsets, and advanced MIDI routing. Individual setups can be created for different scenarios, stored to one of the VPC1's five memory presets, and recalled without a computer using a simple key assignment.
Clearly the VPC1 has been developed for one thing and one thing only: to deliver the finest virtual piano playing experience. This philosophy is reflected in the board's design, with the VPC1 adopting a classic, smart, and professional appearance. There are no knobs, faders, or wheels to distract the virtual pianist from their performance, just a power button and eighty-eight smoothly finished black and white keys. And finally, serving as an elegant demonstration of Kawai's rich acoustic piano heritage, the VPC1 also includes something that all other MIDI controllers overlook: a detachable music rest - allowing ambitious players to perform century-old masterpieces using the very latest software and hardware piano technology.
Kawai VPC1 - finally, a virtual piano controller from a real piano company.

SKU
KAW-VPC1CST
Vendor
Kawai
Aftertouch
No
Bus Power
Yes
Controller Type
Keyboard
Included From Manufacturer
USB Cable
AC Power Supply
F-30 Triple Pedal
Music Rest
Keys Weighted
Hammer Weighted
Number of Keys
88
Midi
In, Out, and USB
Mpn
VPC1
Product Unique Features
Preset Touch Curves: Normal, Ivory, Pianoteq, Galaxy, Alicias Keys
5 memories (for use with VPC Editor software - Windows only)
USB bus power or AC adaptor
Arpeggiator
No
Compatible Devices
Mac/PC
Control Connections
Soft
Damper/Sostenuto
(Triple Pedal Included)
Five-Pin MIDI Support
Yes
Key Action
RM3 Grand II with graded hammer weighting, Ivory Touch key surfaces, and let-off
Number of MIDI Control Zones
1
Product Weight
65 lbs
Software Editor
Yes
Width
54 1/3"
Depth
16 3/4"
Height
7 1/3"
Kawai Limited 1-Year Labor / 3-Years Parts Warranty
Kawai sells its products through a network of authorized dealers and is pleased to offer you, the Original Owner, the following Limited Warranty which applies only to products that have been (1) directly purchased from Kawai's authorized dealers in the United States and Canada (the 'Warranted Area') and (2) used exclusively in the Warranted Area. Kawai will not warrant any product purchased outside of the United States or Canada.
Customers should retain their store receipt or purchase statement as proof of the date of purchase. Please contact Kawai's Technical Services Division if you have any questions or concerns, or to request a copy of your new warranty.
This Warranty covers against defects in materials for three (3) years or defects in workmanship for one (1) year from the date of purchase.
Ground shipping is FREE for all orders $99 and up.