Skip product carousel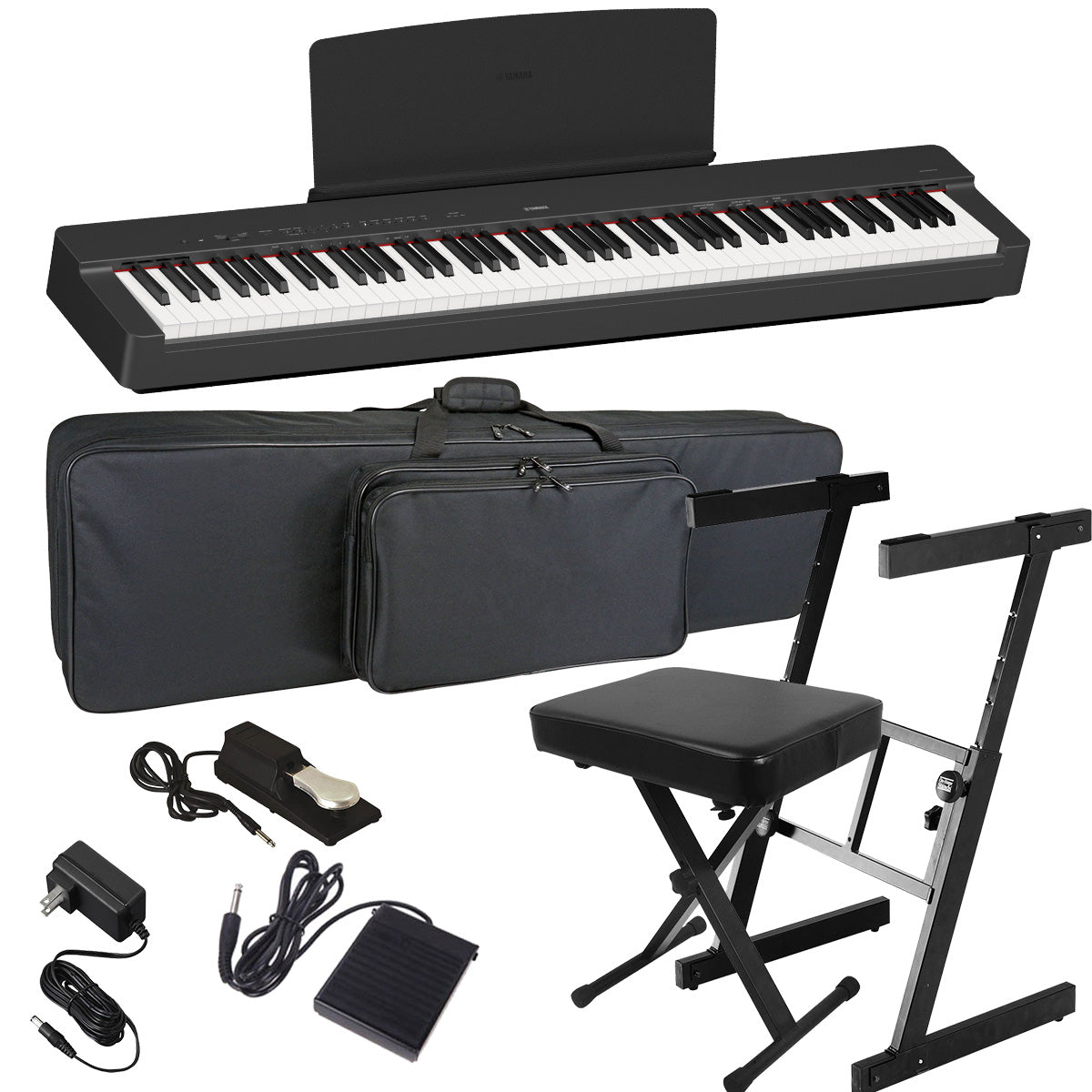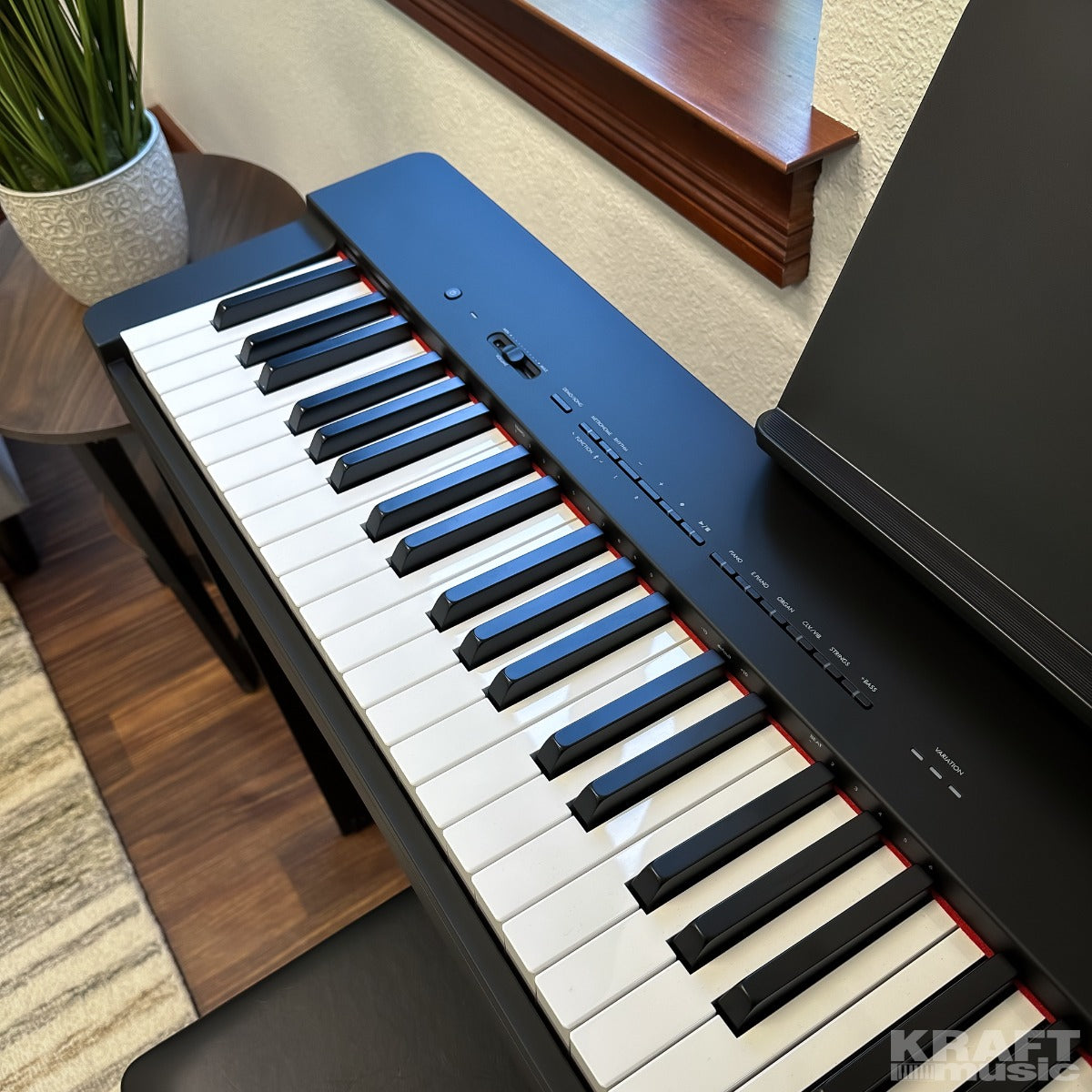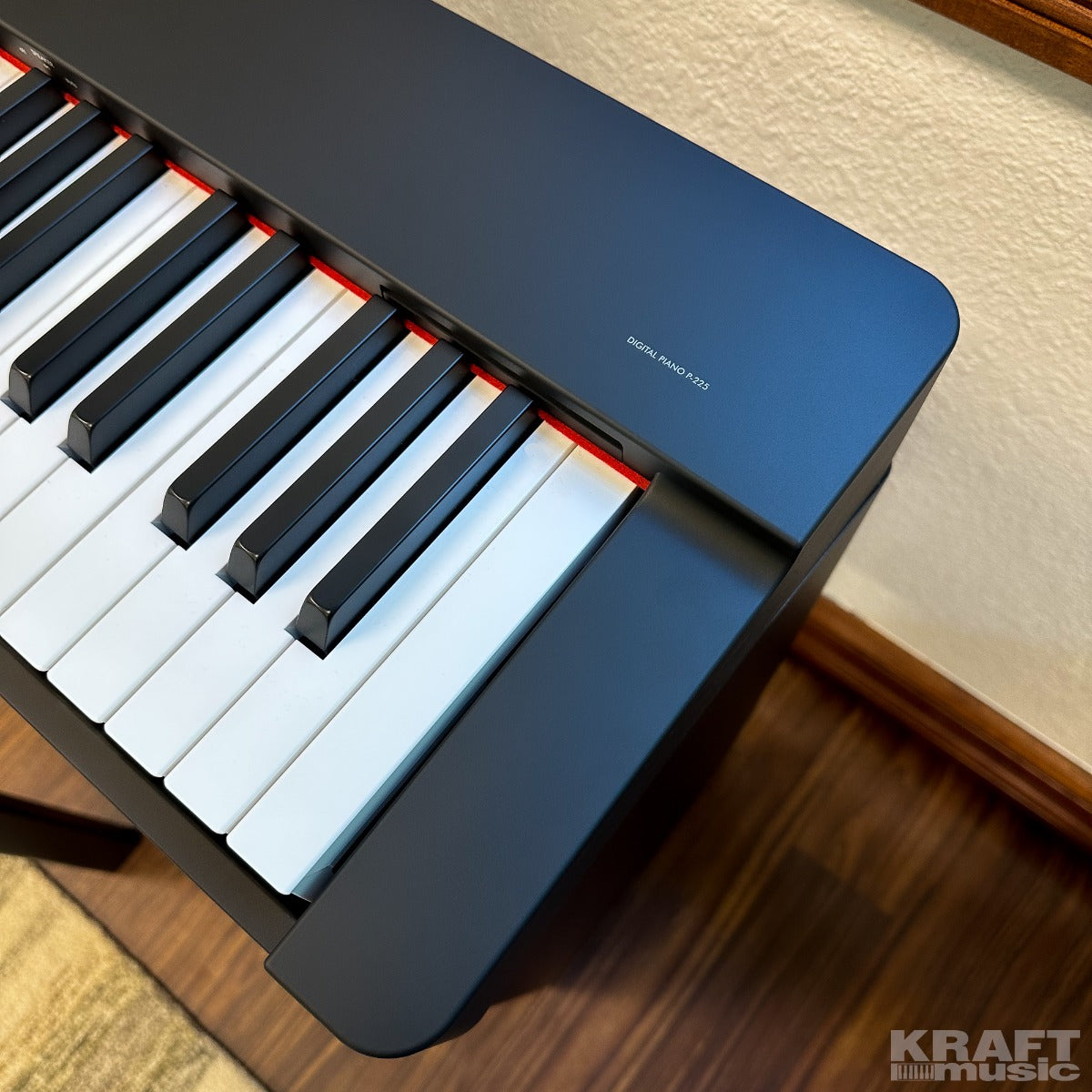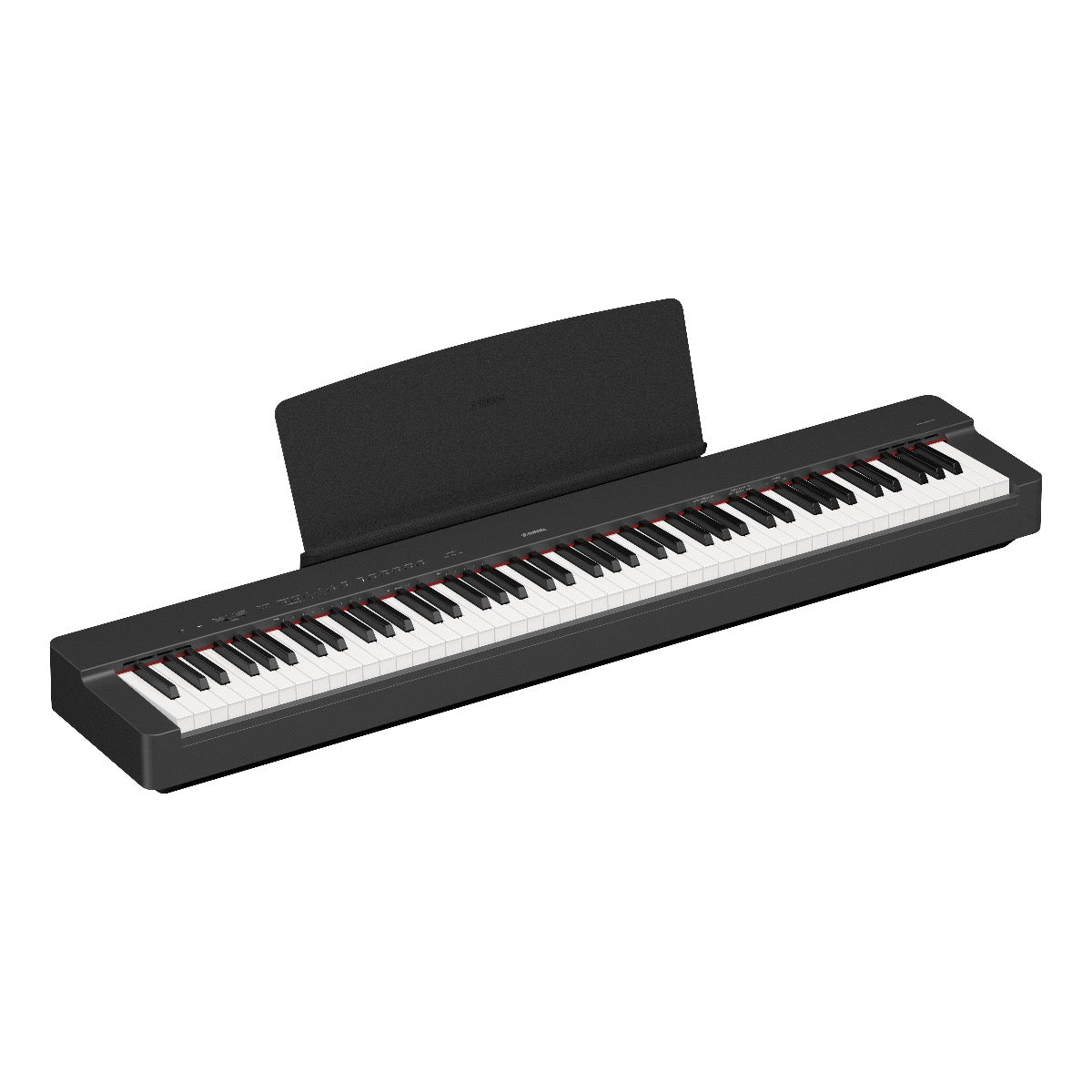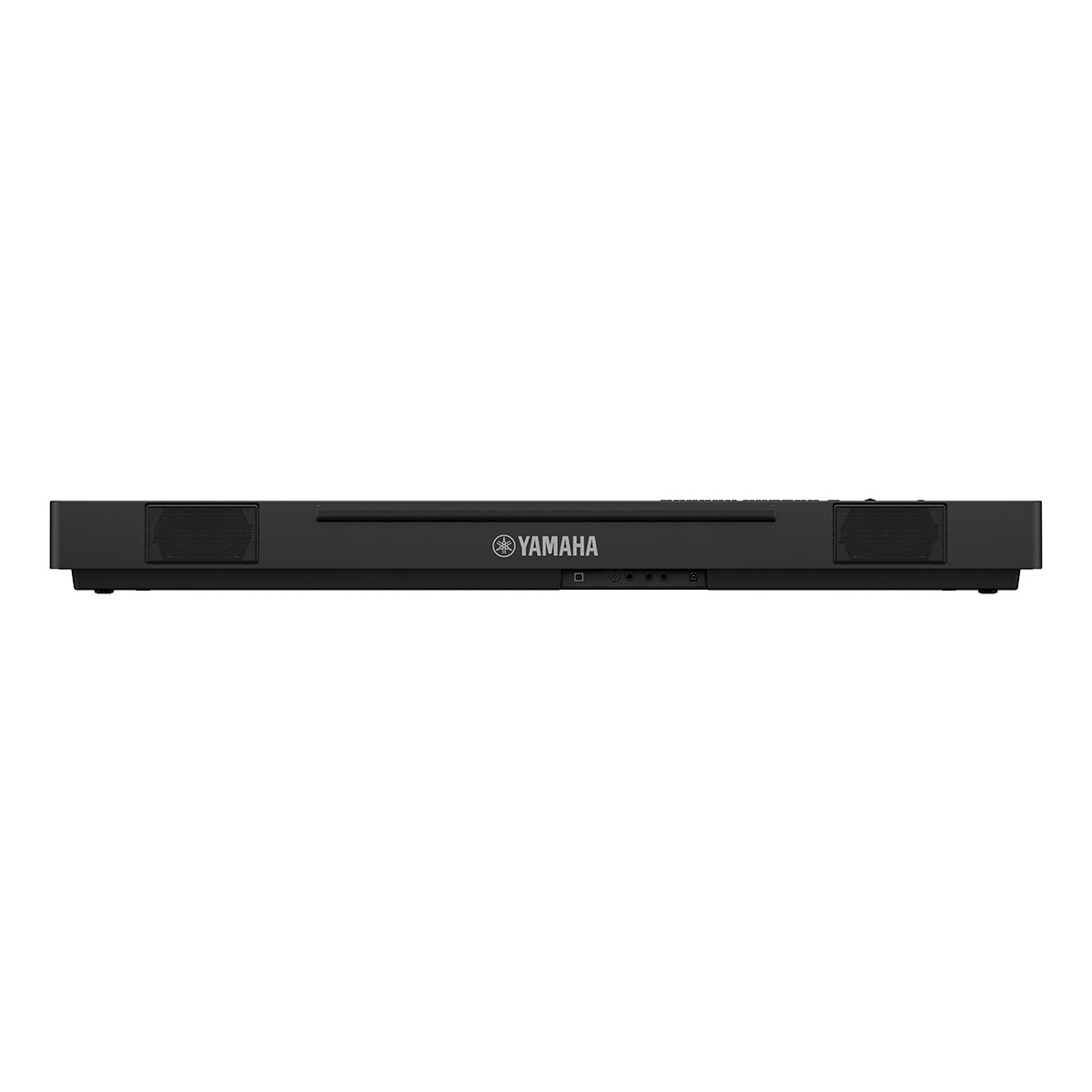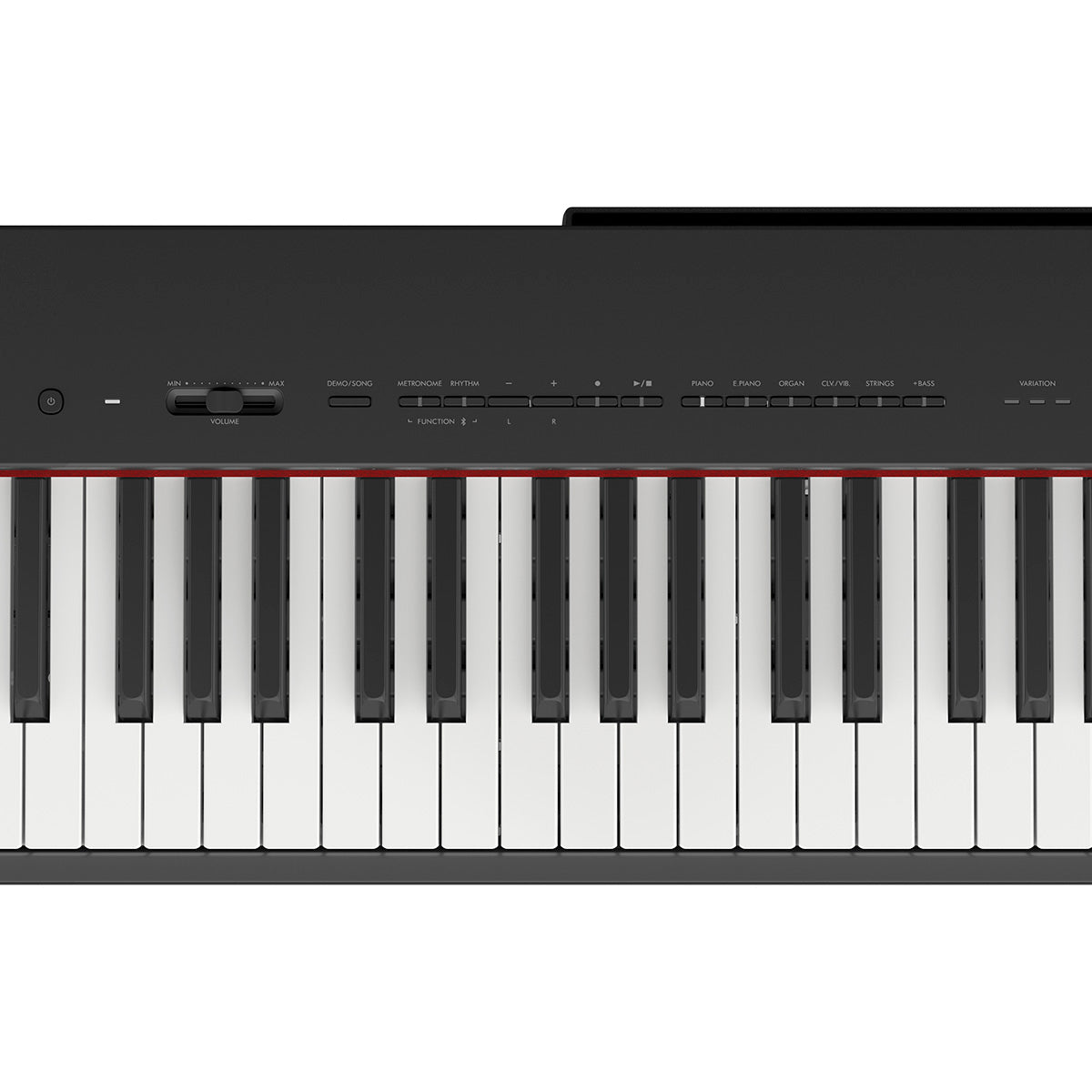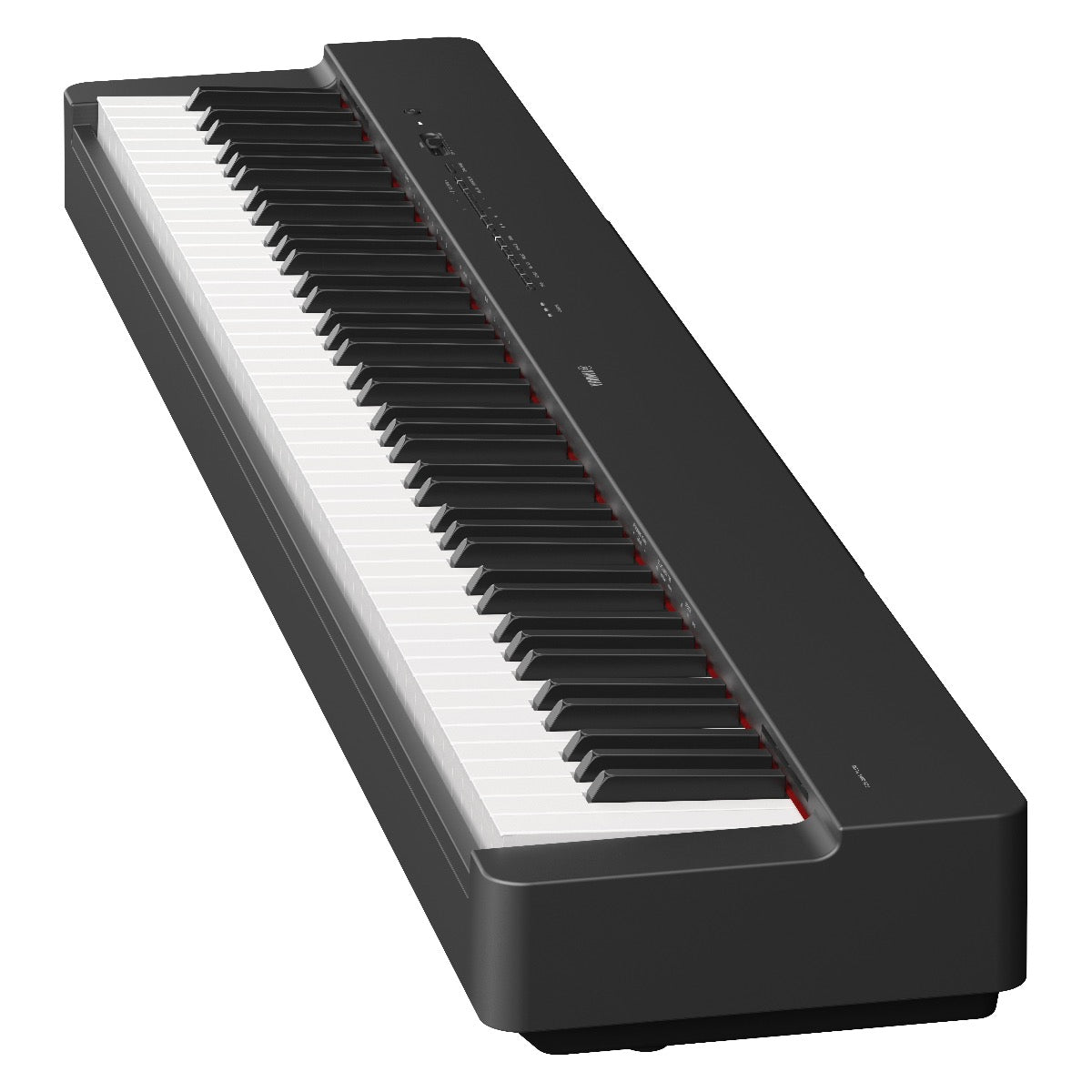 Yamaha P-225 Digital Piano - Black STAGE ESSENTIALS BUNDLE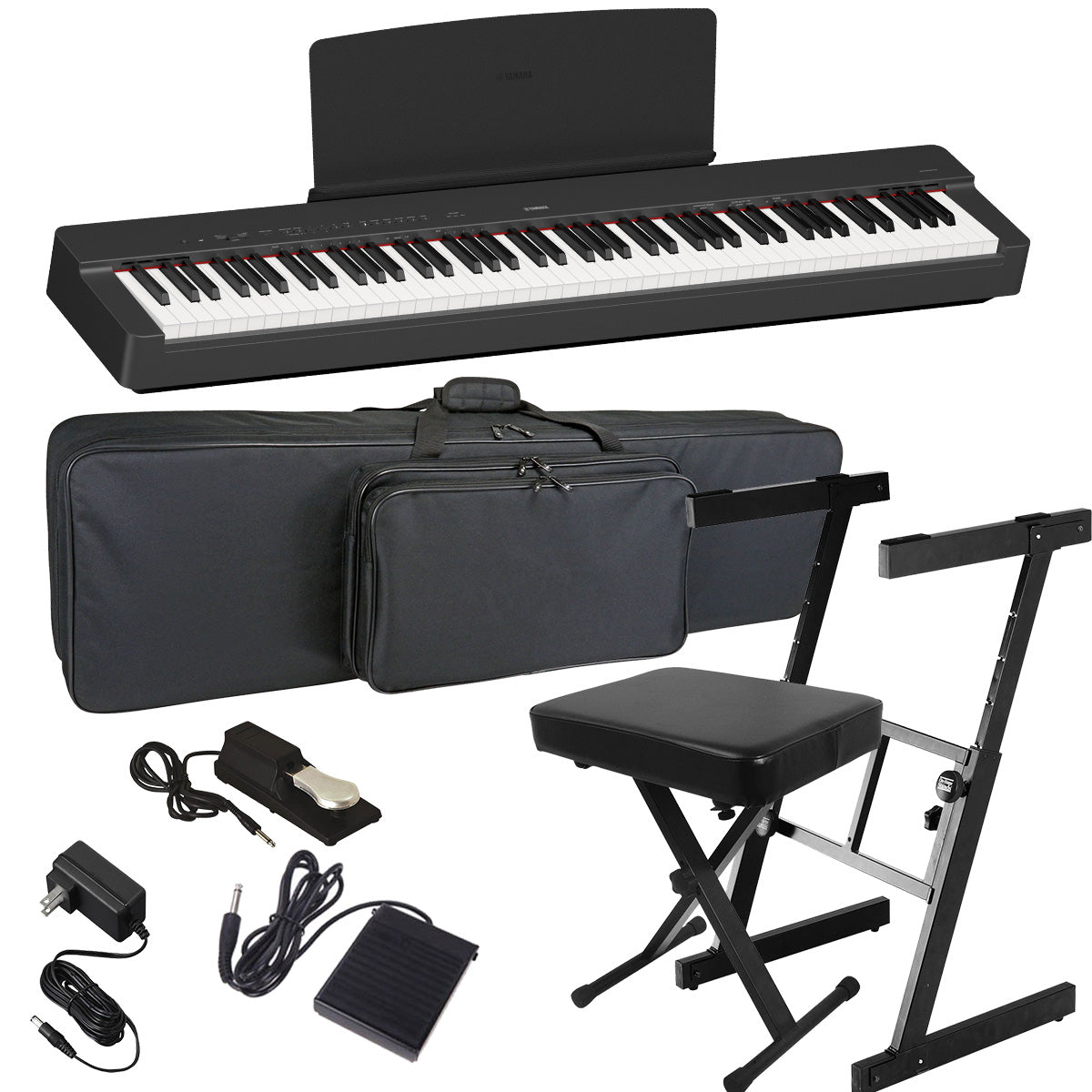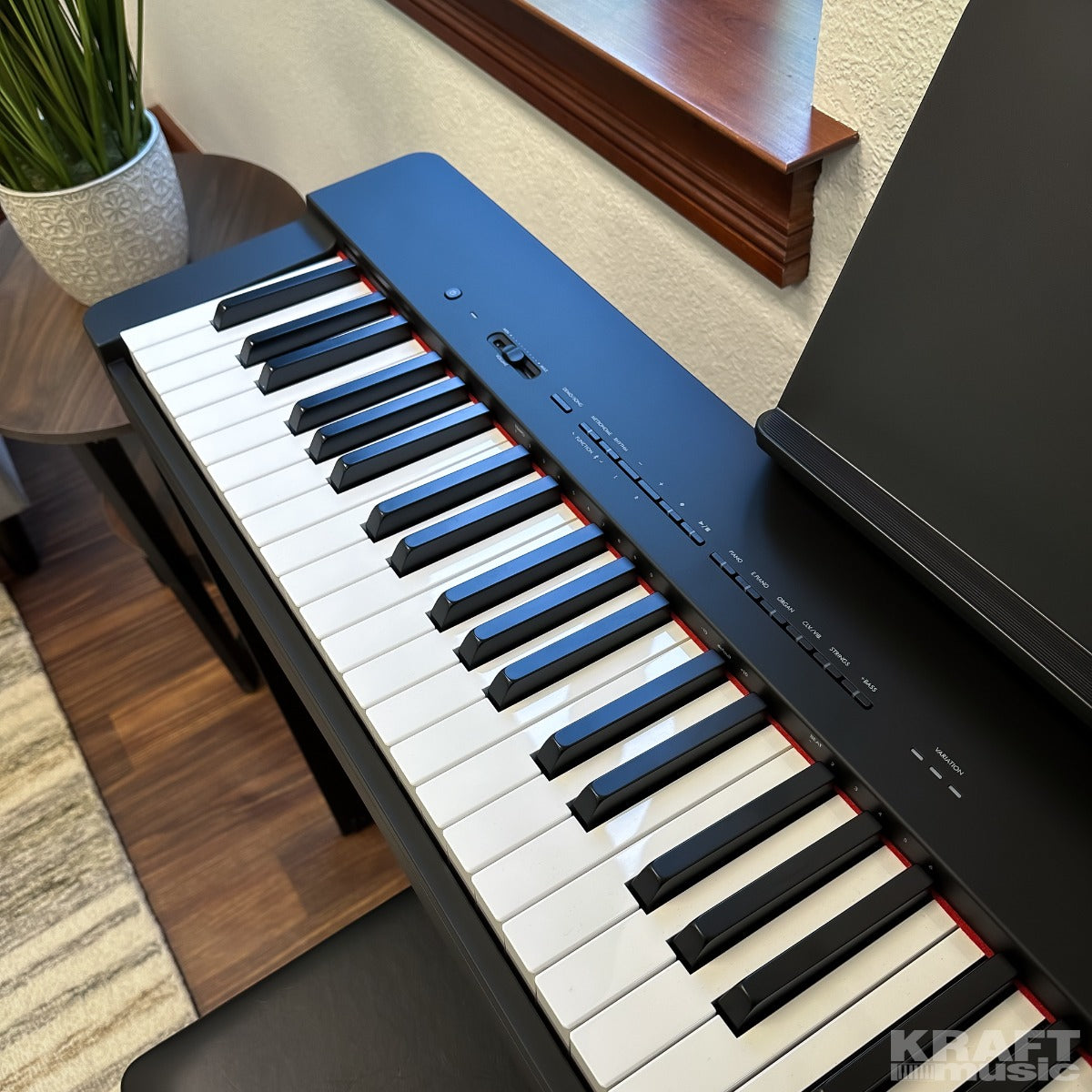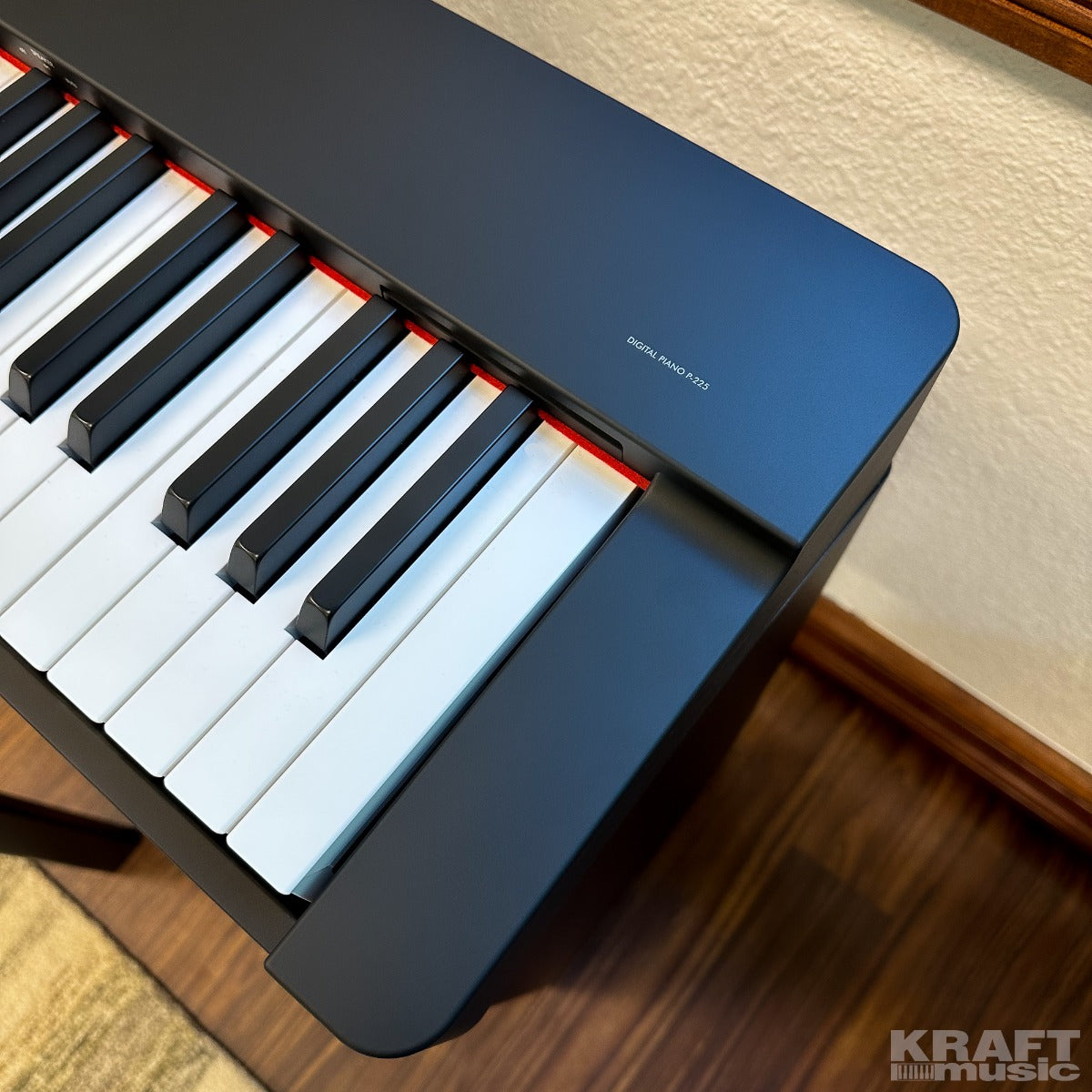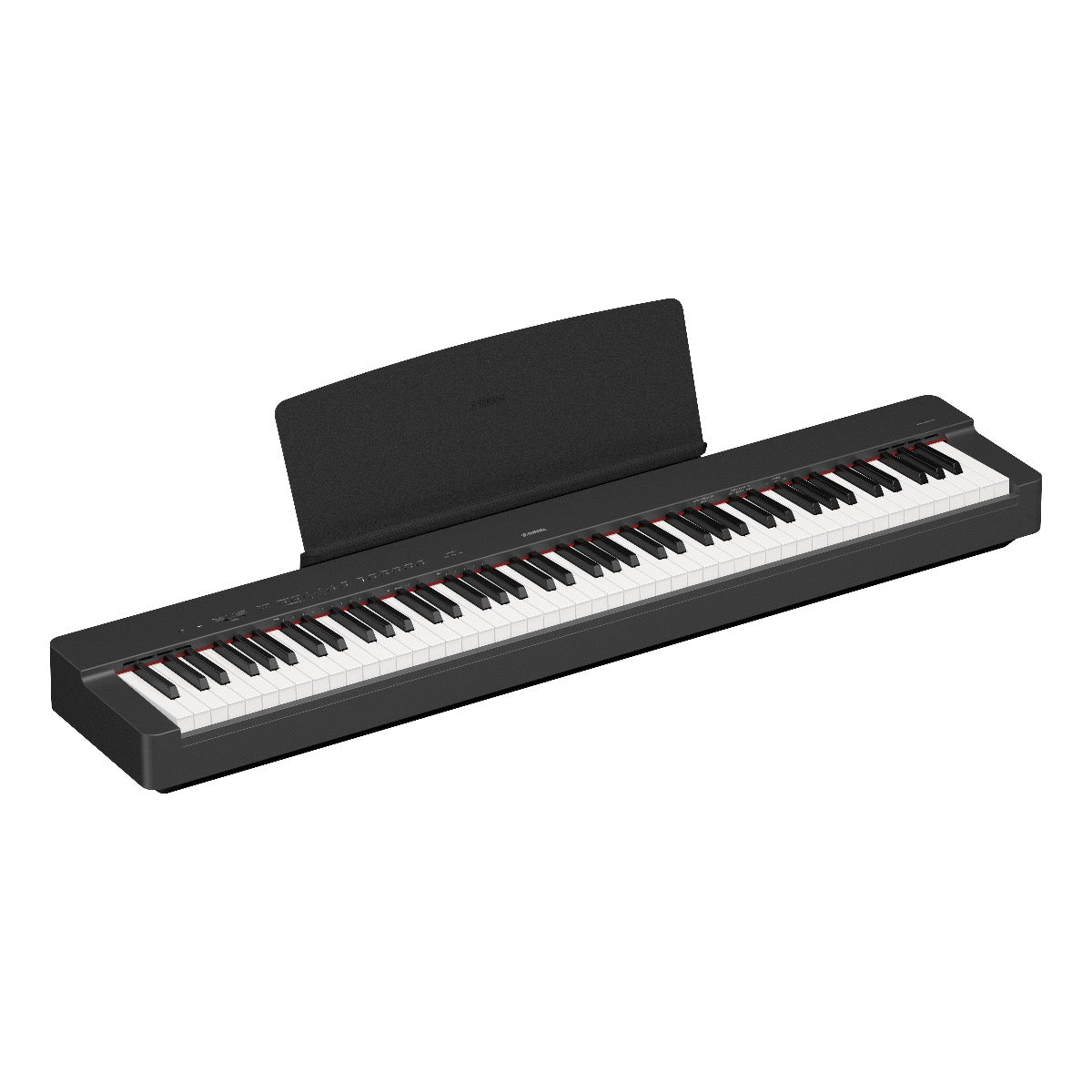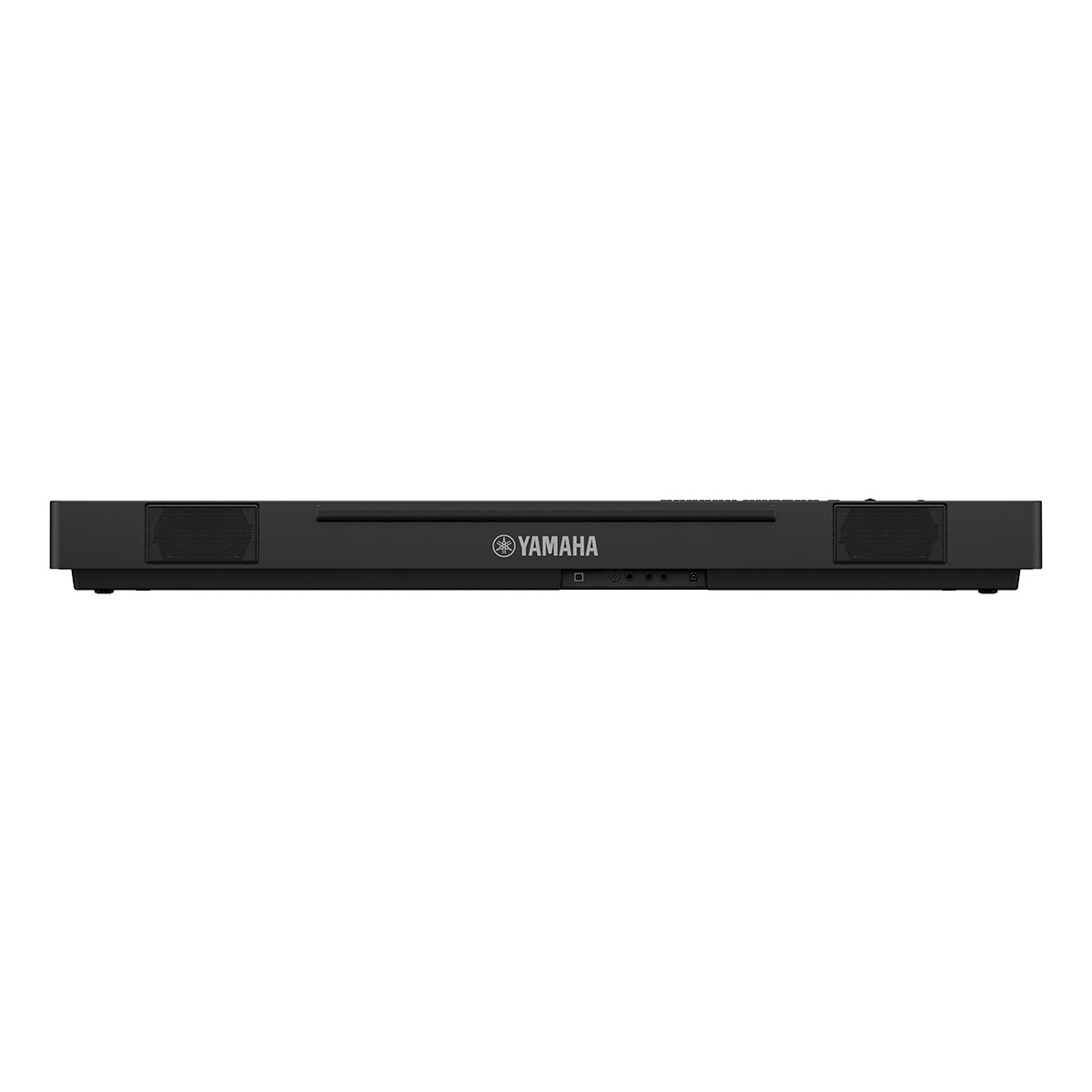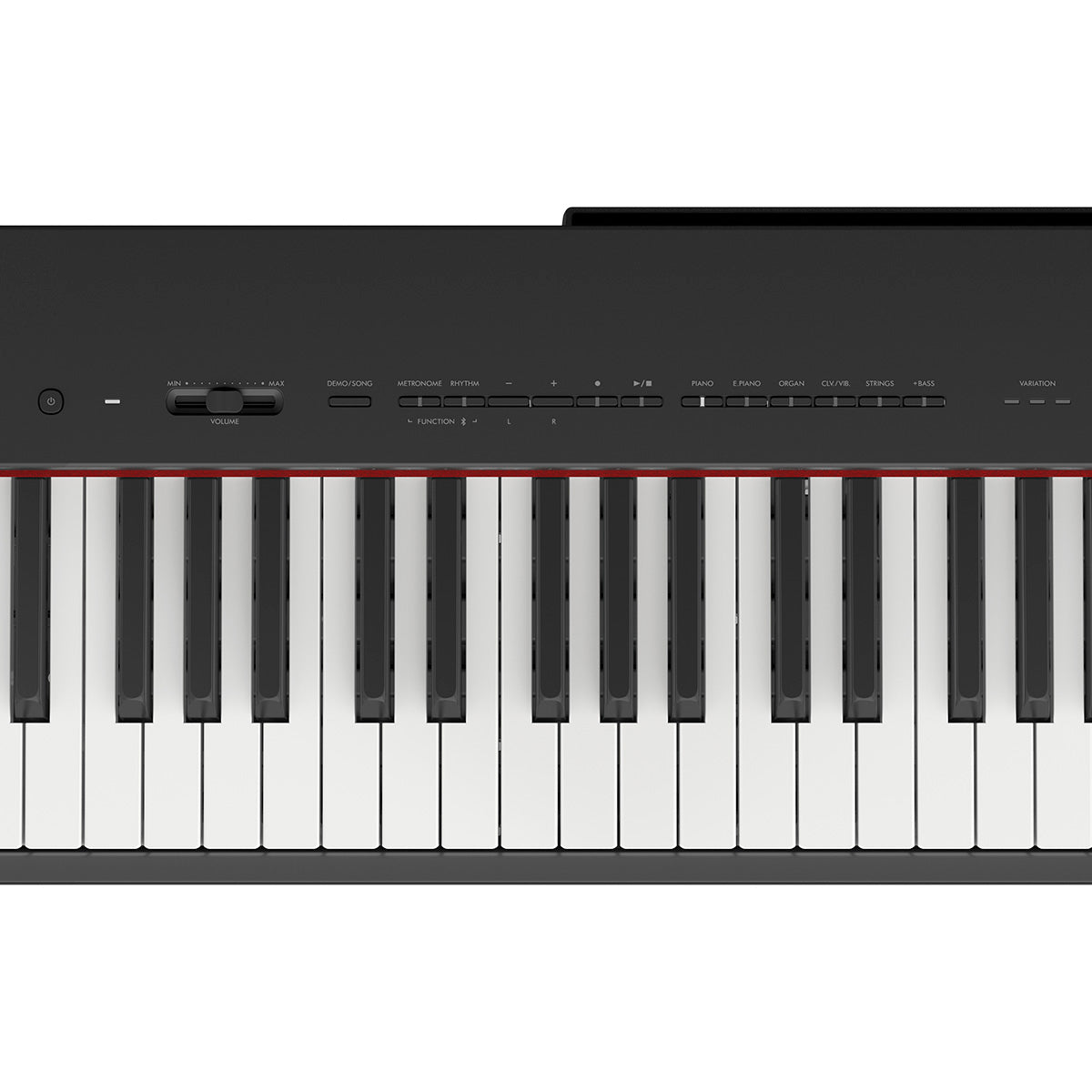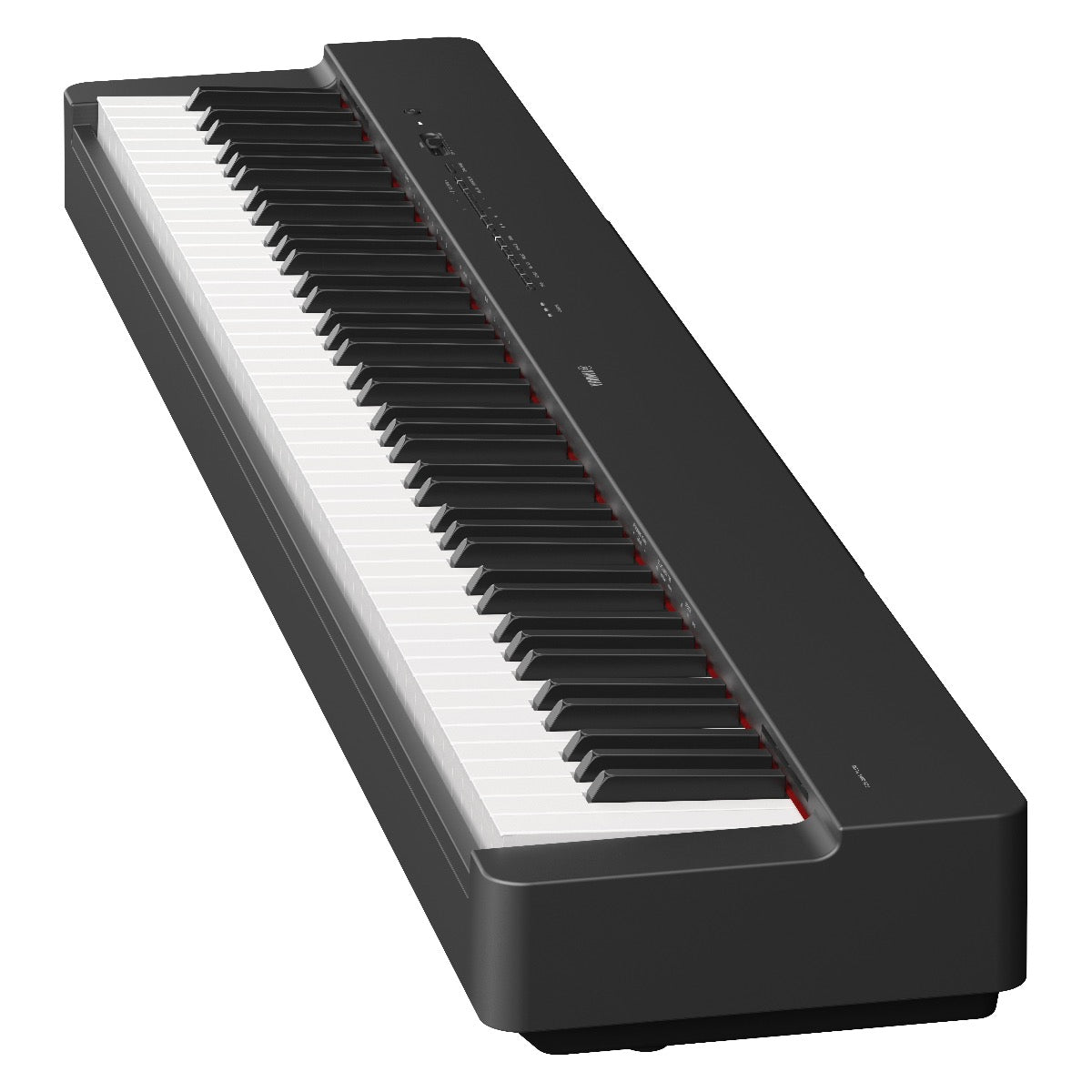 Yamaha P-225 Digital Piano - Black STAGE ESSENTIALS BUNDLE
5 items included
This Kraft Music Bundle Includes
$934.99
Regular price
$979.83
You Save $44.84
Click on a product to view more details.
Music brings joy to so many of us. And for pianists what we play can become the soundtrack to our modern lives. Since how, when, and where we enjoy our piano can be personal depending on the player, the simplicity of the Yamaha P-225 makes it the most approachable and user-friendly digital piano for everyone. Beginner and intermediate players will find the touch and tone perfect for their repertoire, and the portability of the P-225 means you can take it on those coffee-house gigs, or bring it to the cottage with ease. The Smart Pianist app gives you a modern user interface to access all of the features in the P-225 while the Rec N Share app allow you to record your practices and performances directly to your smart device. This makes sharing to your social media platforms quick and easy!
Graded Hammer Compact (GHC) keyboard action, like GHS (Graded Hammer Standard), has weighted keys that are heavier in the low end and lighter in the high end (like an acoustic piano) but is shorter allowing for a smaller instrument design.
The CFX Premium Grand Piano Voice recreates the power and tone of the flagship CFX concert grand piano from Yamaha.
VRM (Virtual Resonance Modeling) Lite technology makes the sound more like that of a real acoustic piano by reproducing its sophisticated string resonance.
Half-damper pedal control allows for continuously increasing amounts of sustain as the pedal is depressed.
With the Smart Pianist app, you can take your piano playing to the next level. This app allows you to control all functions and access additional features that go beyond what the instrument can do on its own.
Bluetooth audio allows you to connect your music player wirelessly to your Digital Piano so you can listen to and play along with your favorite songs.
USB to HOST (MIDI & Audio) connectivity with MIDI and audio transfer means you only need one cable to connect to your music-making software.
With the Rec'n'Share app, you can easily capture your playing in high-quality audiovisuals and instantly share on any social platform.
Split mode lets you play a different Voice with each hand
Dual Mode lets you combine two Voices together, like piano and strings, for an inspiring new playing experience.
192-note polyphony allows you to play complex passages on your keyboard without any dropped notes.
Graded Hammer Compact
Graded Hammer Compact (GHC) keyboard action uses weighted keys to replicate the acoustic piano experience, with a compact design that saves space without sacrificing authenticity.
Voice
The CFX Premium Grand Piano Voice delivers the commanding power and rich tonality of the flagship CFX concert grand piano.
Virtual Resonance Modeling
Virtual Resonance Modeling (VRM) recreates the resonance of the piano strings and body in real time as they would respond to the limitless factors present when playing an acoustic piano.
Smart Pianist app
With the Smart Pianist app, you can take your piano playing to the next level. This app allows you to control all functions and access additional features that go beyond what the instrument can do alone.
Bluetooth
Bluetooth audio allows you to seamlessly connect your device to your Digital Piano so you can listen to and enjoy playing along with your favorite songs.
USB to HOST
USB to HOST (MIDI & Audio) streamlines your music-making process with a single cable. Effortlessly connect your digital piano to music software and transfer MIDI and audio data.
Rec'n'Share app
With the Rec'n'Share app, you can easily capture your playing in high-quality audiovisuals and instantly share on any social platform.
SKU
YAM-P225BSE
Vendor
Yamaha
Bluetooth
App Connectivity
Built In Speakers
Yes
Connectivity
USB and Bluetooth
Included From Manufacturer
Music Rest
Footswitch
Owner's Manual
PA150 Power Adapter
Keys Weighted
Hammer Weighted
Key Cover
No
Number of Keys
88
Mpn
P225B
Piano Cabinet Style
Portable
Accompaniments
No
Duet Mode
Yes
Finish
Black
Half-Damper Support
Yes (With Optional Single Pedal)
Audio Outputs
(2) 1/4" Aux Out - R, L/L+R
Key Action
Graded Hammer Compact (GHC)
Layer Feature
Yes
Metronome
Yes
Pedals
1 Included
3 Optional w/ Stand
Product Weight
25.37 lbs
Song Recorder
MIDI
Number of Songs
21
Number of Sounds
24
Speaker Power
7 Watts x 2
Split Feature
Yes
Storage Type
Internal
Transpose Feature
Yes
Voices of Polyphony
192
Width
52.2"
Depth
10.7"
Height
5.07"
Yamaha Digital Piano Limited Warranty
Thank you for selecting a Yamaha product. Yamaha products are designed and manufactured to provide a high level of defect-free performance. Yamaha Corporation of America ('Yamaha') is proud of the experience and craftsmanship that goes into each and every Yamaha product. Yamaha sells its products through a network of reputable, specially authorized dealers and is pleased to offer you, the Original Owner, the following Limited Warranty, which applies only to products that have been (1) directly purchased from Yamaha's authorized dealers in the fifty states of the USA and District of Columbia (the 'Warranted Area') and (2) used exclusively in the Warranted Area. Yamaha suggests that you read the Limited Warranty thoroughly, and invites you to contact your authorized Yamaha dealer or Yamaha Customer Service if you have any questions.
This warranty covers Yamaha Digital Pianos against defects in materials or workmanship for three (3) years.
Yamaha will, at its option, repair or replace the product covered by this warranty if it becomes defective, malfunctions or otherwise fails to conform with this warranty under normal use and service during the term of this warranty, without charge for labor or materials. Repairs may be performed using new or refurbished parts that meet or exceed Yamaha specifications for new parts. If Yamaha elects to replace the product, the replacement may be a reconditioned unit.
You will be responsible for any installation or removal charges and for any initial shipping charges if the product(s) must be shipped for warranty service. However, Yamaha will pay the return shipping charges to any destination within the USA if the repairs are covered by the warranty.
This warranty does not cover (a) damage, deterioration or malfunction resulting from accident, negligence, misuse, abuse, improper installation or operation or failure to follow instructions according to the Owner's Manual for this product; any shipment of the product (claims must be presented to the carrier); repair or attempted repair by anyone other than Yamaha or an authorized Yamaha Service Center; (b) any unit which has been altered or on which the serial number has been defaced, modified or removed; (c) normal wear and any periodic maintenance; (d) deterioration due to perspiration, corrosive atmosphere or other external causes such as extremes in temperature or humidity; (e) damages attributable to power line surge or related electrical abnormalities, lightning damage or acts of God; or (f) RFI/EMI (Interference/noise) caused by improper grounding or the improper use of either certified or uncertified equipment, if applicable.
Any evidence of alteration, erasing or forgery of proof-of-purchase documents will cause this warranty to be void. This warranty covers only the Original Owner and is not transferable.
Warranty service will only be provided for defective products within the Warranted Area. Contact your local authorized Yamaha dealer who will advise you of the procedures to be followed. If this is not successful, contact Yamaha directly. Yamaha may request that you send the defective product to a local authorized Yamaha Servicer or authorize return of the defective product to Yamaha for repair. If you are uncertain as to whether a dealer has been authorized by Yamaha, please contact Yamaha's Service Department or check Yamaha's website.
Product(s) shipped for service should be packed securely and must be accompanied by a detailed explanation of the problem(s) requiring service, together with the original or a machine reproduction of the bill of sale or other dated, proof-of-purchase document describing the product, as evidence of warranty coverage. Should any product submitted for warranty service be found ineligible therefore, an estimate of repair cost will be furnished and the repair will be accomplished only if requested by you and upon receipt of payment or acceptable arrangement for payment.
Any implied warranties, including warranties of merchantability and fitness for a particular purpose shall be limited in duration to the applicable period of time set forth above. Yamaha shall not be responsible for incidental or consequential damages or for damages based upon inconvenience, loss of use, damage to any other equipment or other items at the site of use or interruption of performances or any consequences thereof. Yamaha's liability for any defective product is limited to repair or replacement of the product, at Yamaha's option. Some states do not allow limitations on how long an implied warranty lasts or the exclusion or limitation of incidental or consequential damages, so the above limitation or exclusion may not apply to you. This Warranty gives you specific legal rights, and you may also have other rights which vary from state to state. This is the only express warranty applicable to the Product specified herein; Yamaha neither assumes nor authorizes anyone to assume for it any other express warranty.
Ground shipping is FREE for all orders $99 and up.